By Carol Polsgrove
Trucks full of liquid high-level radioactive waste may soon be rolling down interstate highways from Canada to South Carolina—unless they're stopped by a lawsuit that the Sierra Club and six other environmental organizations have filed.
The Department of Energy (DOE) plans 100 to 150 shipments of more than 6,000 gallons of waste from the Fissile Solutions Storage Tank in Chalk River, Ontario, to DOE's Savannah River Site in Aiken, South Carolina. The most direct route would pass through New York, Pennsylvania, Virginia, North Carolina, to South Carolina. Alternate routes might take the shipments through Michigan, Ohio, West Virginia, Virginia (or Kentucky) and North Carolina (or Tennessee).
The DOE agreed to take the wastes from Canada as part of an initiative to return to the U.S. radioactive materials that could be used for weapons. The suit argues that wastes from the production of medical radioisotopes are "acknowledged to be among the most radioactively hazardous materials on Earth." It calls for an environmental impact statement that would analyze the hazards of transporting them, including "leakage of the liquid contents due to sabotage, accident or malfunction or from the emanation of penetrating gamma and neutron radiation from the cargo during transportation due to accidental criticality or inadequacies in shielding." The suit comes after nearly four years of requests from environmentalists for a study of the shipments' environmental impacts.
No liquid high-level radioactive waste has ever been shipped on public roads in the U.S. Plaintiffs argue that carrying out these shipments without an environmental impact statement would violate both the National Environmental Policy Act and the Atomic Energy Act and "cause serious and irretrievable procedural injury, if not actual personal physical injury and property damage, to people living along the route in two countries." Critics argue that the wastes could be "down-blended" at Chalk River (so that they are no longer usable in weapons), solidified and safely stored there.
Three members of the Atlantic (New York state) chapter of the Sierra Club are named as individuals who could be harmed by transport of these wastes near their homes. Sierra Club members along the potential routes have pressed for an environmental impact statement by signing letters and petitions, holding press conferences and talking with elected officials. The South Carolina Chapter, the Wenoca Group (western North Carolina) and the Atlantic Chapter have all played active roles in drawing public attention to the shipments.
"As you know, the [western North Carolina] economy is heavily tied to our local food and beverage production and the status of the mountains as a place for health," wrote protesting organizations in a Jan. 11 letter to North Carolina Gov. Roy Cooper. "A nuclear accident in this area could decimate the economy based on health and visitors seeking outdoor recreation."
Joining the Sierra Club in the suit are Beyond Nuclear, Nuclear Information and Resource Service, Savannah River Site Watch, Citizens for Alternatives to Chemical Contamination, Lone Tree Council and Environmentalists, Inc. After the suit was filed, the Department of Energy agreed to put shipments on hold until at least Feb. 17. A judge heard oral arguments in the U.S. District Court for the District of Columbia on Jan. 18.
Reposted with permission from our media associate SIERRA Magazine.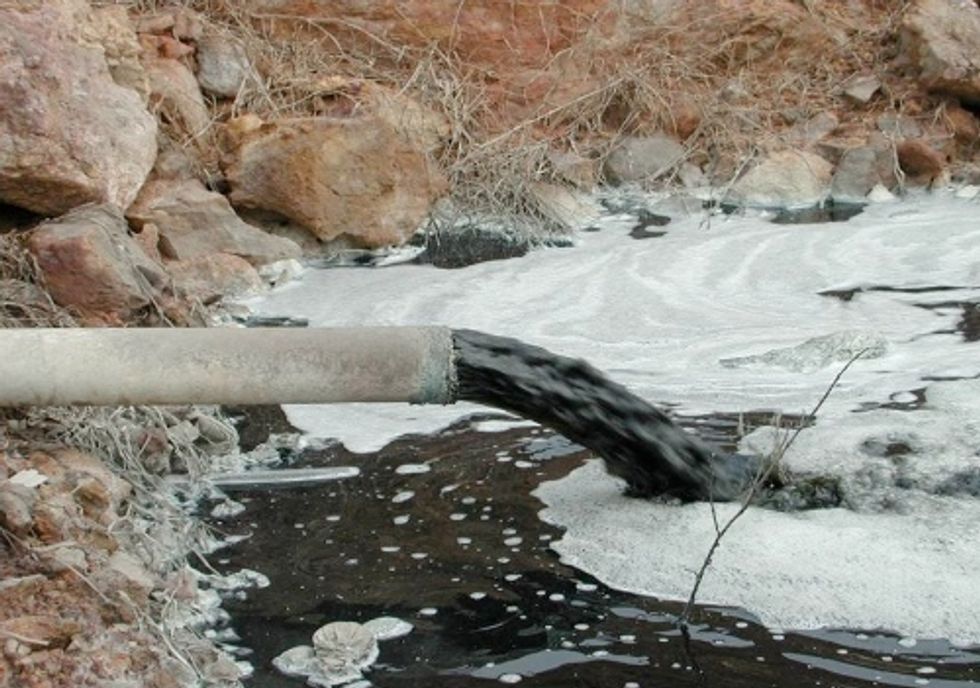 by Trent A. Dougherty
On Dec. 24, the Buckeye Forest Council, Ohio Environmental Council, Center for Health, Environment and Justice and Sierra Club, for the second time in a month, submitted legal and technical comments to the Ohio Department of Natural Resources (ODNR) concerning the regulation of deep shale oil and gas drilling. ODNR's Division of Oil and Gas Resources Management proposed amendments to 22 of its existing rules, which have been drafted pursuant to Senate Bill 165, effective June 30, 2010 and to complete the required five-year review of these rules. The public comment period on these rules ended on Dec. 12, 2011.
ODNR's proposed modifications to its rules touch on a variety of issues. The coalition of environmental groups, along with a team of technical experts, responded to the draft rule amendments with a number of suggestions to improve the proposed rules. The primary concern for the coalition focused on recent reports of a loophole in Ohio law that allows for radioactive material to be disposed of in solid waste landfills. Many landfills across Ohio ultimately dispose of their leachate at public waste-water treatment plants, which means the radioactive waste may appear in the state's waters.
The coalition urged ODNR to:
• Regulate radioactive waste products that result from shale drilling, including drill cuttings
• Enact a number of changes to adequately protect our water resources
• Clarify the "due diligence" time period for the completion of drilling
• Prohibit open-pit storage of waste and flowback products, except for the limited purpose of spill prevention
• Adopt more rigorous protections related to the surface application of brine water
These are just the latest of many more rule packages to come. However, there are nearly 100 deep shale fracking wells permitted under old and less protective rules. Furthermore, with the previous ODNR well construction rules, the Ohio Environmental Protection Agency's air permit (and upcoming wetland impact permit) and ODNR rule packages set for early 2012 drafts (which include spill prevention and pipelines), it is becoming clear that even ODNR believes that the rules they permitted are not as protective as they should be.
For more information, click here. To read the joint comments, click here.
EcoWatch Daily Newsletter