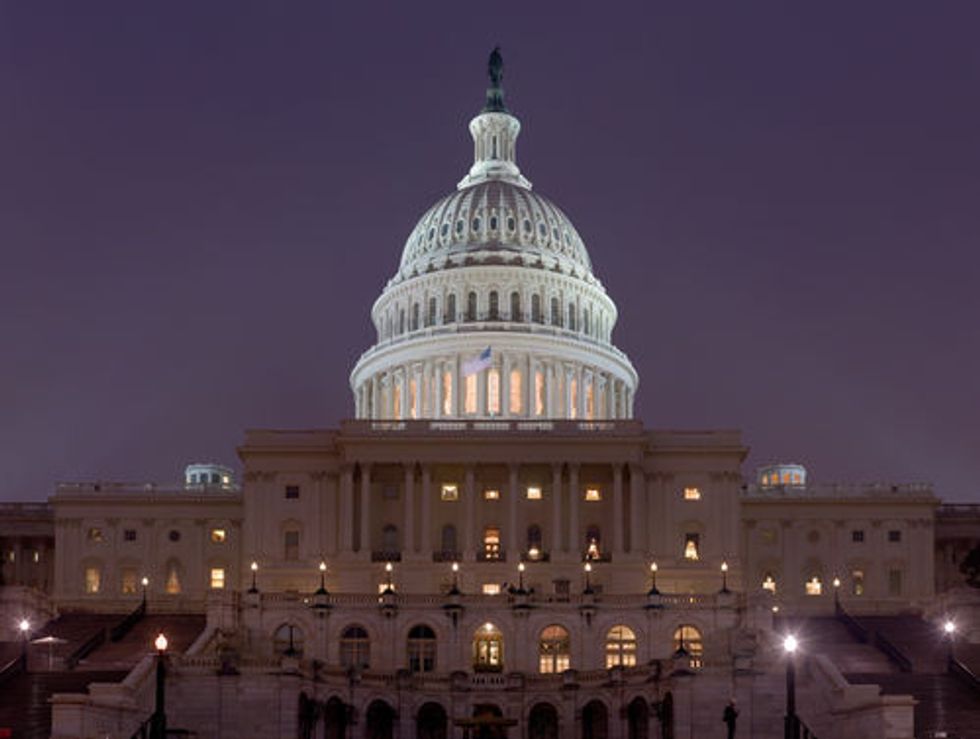 The Union of Concerned Scientists (UCS) is urging members of Congress to oppose a trio of seemingly innocuous bills that could threaten federal agencies' ability to create rules based on the best available science.
In a letter sent to House members Nov. 30, UCS asked them to oppose H.R. 10, the Regulations from the Executive In Need of Scrutiny (REINS) Act; H.R. 527, the Regulatory Flexibility Improvement Act; and H.R. 3010, the Regulatory Accountability Act.
All three bills are up for consideration in the House and, if passed, will undermine the credibility and effectiveness of agencies' scientific decisions. In some cases, the bills would hurt the very small businesses proponents of these bills say they want to protect.
"While the three pieces of legislation seem to be very different, they are fundamentally the same—Each would make it nearly impossible for federal scientific agencies to fulfill their legislative mandates and fully utilize the best available scientific information to protect public health, safety and the environment," Francesca Grifo, director of UCS's Scientific Integrity program, wrote in the letter to lawmakers.
The REINS Act would effectively make it impossible for federal agencies to move forward with meaningful public protections by requiring both houses of Congress to approve any rule with an annual economic impact of $100 million or more. Congress would have to do so within 70 legislative days, a near impossibility given the gridlock that now affects both chambers, Grifo said.
H.R. 527, the Regulatory Flexibility Improvement Act, would subject any regulation that could possibly affect small business to a lengthy review process. That would make it much harder for agencies to respond to emerging hazards ranging from defective toys to new strains of E. coli bacteria in beef.
Grifo noted that agency regulations grounded in science are already subjected to robust review processes that include many opportunities for public comment and afford special consideration to small businesses. While the process is not perfect, Grifo said, these bills would make the process far worse, creating long delays and regulatory uncertainty for businesses, especially if regulations drastically change from one Congress to another.
H.R. 3010, the Regulatory Accountability Act, would force agencies to adopt the least costly rule possible, regardless of how effective the rule may or may not be. Grifo wrote that the bill would make the science underlying federal agency regulation more vulnerable to court challenges, take scientific evaluations out of the hands of experts, and undermine the regulatory process' scientific integrity.
Grifo noted that had H.R. 3010 had been in effect 20 years ago, it is doubtful that the U.S. would have been able to work with other countries to adopt a ban on CFCs (chloroflourocarbons) in products like refrigerants and hair spray that created a hole in the earth's ozone layer.
"The legislation creates a framework that virtually guarantees that agencies will not be able to move forward with any effort to protect the public," concluded Grifo. "It represents a step backwards for federal science and for our system of public protections."
For more information, click here.
—————
The Union of Concerned Scientists is the leading U.S. science-based nonprofit organization working for a healthy environment and a safer world. Founded in 1969, UCS is headquartered in Cambridge, Massachusetts, and also has offices in Berkeley, Chicago and Washington, D.C.
EcoWatch Daily Newsletter
Like many other plant-based foods and products, CBD oil is one dietary supplement where "organic" labels are very important to consumers. However, there are little to no regulations within the hemp industry when it comes to deeming a product as organic, which makes it increasingly difficult for shoppers to find the best CBD oil products available on the market.
<p>Here you can learn about the importance of organic hemp oil, why it's better for the environment, and which CBD companies actually make trustworthy products with sustainable farming processes. origins which weigh heavily on many consumers who want to buy a product that's produced in the best way possible for not only themselves to ingest, but for the environment as well through sustainable farming methods. </p><h2>What Is CBD Oil?</h2><p>First things first, CBD stands for cannabidiol, and it's a cannabinoid found within cannabis sativa plants. This plant compound is believed to have many potential benefits, and it is primarily derived from hemp plants via a CO2 extraction process. </p><p>Since CBD is extracted from industrial hemp, which contains only trace amounts of THC (the psychoactive component in cannabis plants), this means that CBD won't make you feel high like marijuana, which has much higher levels of THC that causes psychoactive effects. Instead, the effects of CBD are much more subtle and promote a general sense of calm and relaxation in most users.</p><h2>What Makes a CBD Oil Organic?</h2><p>In terms of organic labels, perhaps the most important (and prominent) certification comes from the United States Department of Agriculture (USDA). This government organization has been labeling foods as "organic" for many years, but what exactly does this certification entail? Essentially, a label indicating that a product is "USDA Organic" or "Certified Organic" means that at least 95% of the ingredients are obtained from organic sources.</p><p>For a crop to be considered organic by the USDA, it must be grown without the use of industrial solvents, irradiation, genetic engineering (GMOs), synthetic pesticides, or chemical fertilizer. Instead, farmers rely on natural substances and <a href="https://www.usda.gov/media/blog/2012/03/22/organic-101-what-usda-organic-label-means" rel="noopener noreferrer" target="_blank">mechanical, physical, or biologically based farming</a> techniques to cultivate healthy and organic crops.</p><p>Before the passage of the 2018 Farm Bill, no hemp-derived products could be dubbed as "certified organic" since the hemp plant and its extracts were still categorized as a Schedule I Controlled Substance. However, it's still difficult for CBD companies to obtain a USDA certified organic label for their products due to the legal grey area that still surrounds CBD extracts. </p><p>Because of these challenges, and due to the fact that industrial hemp has only recently become an agricultural crop, very few CBD oils are USDA certified organic. Rather, many CBD products contain hemp extracts from plants that were grown in organic conditions but may not be federally certified.</p><h2>What are the Best Organic CBD Oil Brands?</h2><p><em>Each product featured here has been independently selected by the writer. If you make a purchase using the links included, we may earn commission.</em></p><em><br></em>