Senate Finance Committee Chairman Ron Wyden has officially begun consideration of legislation to reinstate a suite of tax credits that big polluters and their allies succeeded in getting Congress to let expire, including vital, commonsense policies that promote clean energy. 
These tax credits grow the economy by cutting pollution and their absence in the committee's initial bill draft belies the broad, bipartisan support renewable and energy efficiency continue to attract.  As final legislation takes shape, Congress should remain clear just what is at stake: clean energy is central to meeting our obligation to defend the next generation from the dangerous pollution that threatens our climate, health, and economy. The nation's tax code is an important tool and it should be used to promote progress, not turn back the clock on our children's future.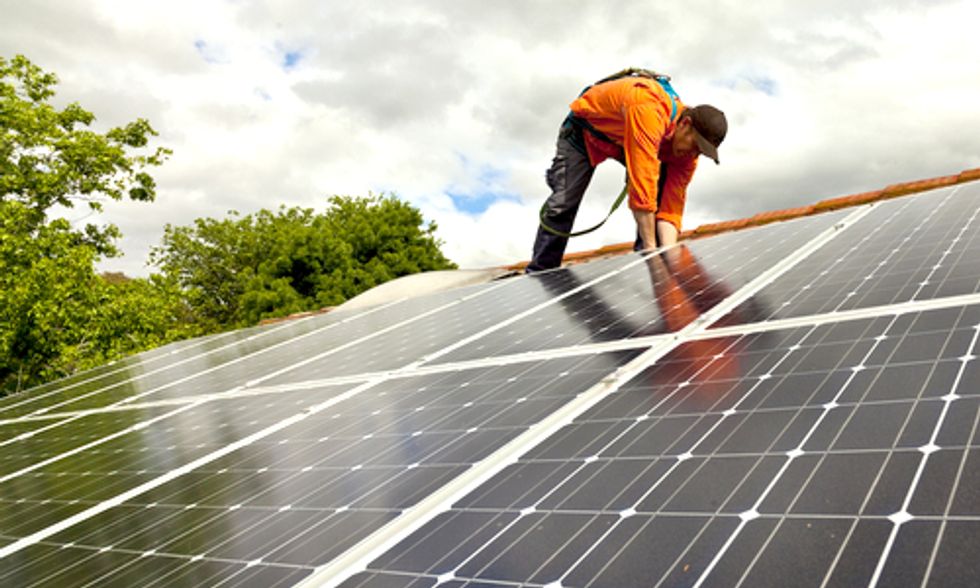 Photo courtesy of Shutterstock
Continued support of America's critical renewable and energy efficient tax policies – and for a period longer than what unfortunately has been traditionally limited to a one-year extension-- also will provide the market signals  and stability necessary for significant job creation and technological advances to further advance a clean energy future. It's time to stop permanently subsidizing big polluters and instead double down on using our tax code to support clean energy.
Below is a list of the clean energy credits that Congress must ensure are included in any final package:
 Support for wind and other renewable energy:
The Renewable Electricity Production Tax Credit (PTC) offers a per-kilowatt-hour tax credit for electricity generated by qualified energy resources, including wind and geothermal. It has played a valuable role in advancing wind power and nurturing an industry that now provides jobs to more than 80,000 Americans. In 2012 alone, the tax credit helped the wind industry catalyze $25 billion in private investment in our economy. More than 70 percent of U.S. congressional districts have either a wind project or wind-related manufacturing facility, bringing local economic development to the region.
The Business Energy Investment Tax Credit (ITC) is a crucial strategy to launch the U.S. offshore wind industry, although it also applies to other resources like solar and geothermal. Considering that the Atlantic coast in particular has strong winds with an estimated potential of more than 1,300 gigawatts of energy generation, harnessing just 52 gigawatts offshore could power about 14 million U.S. homes and create more than $200 billion in new economic activity along the coast. Solar projects and other technologies supported through the ITC should also be eligible if they begin construction prior to the end of the credit period.
The Deduction for Commercial Buildings (179D) allows private building owners and public building designers who cut energy use by 50 percent, compared with what would be consumed if the building were constructed under the 2001 building code, to take a tax deduction of up to $1.80 per square foot. The savings are accomplished through changes in the lighting, heating, cooling, and ventilation systems, or in the building envelope—insulation, external windows and doors and/or roofing material. With more than 4.8 million commercial and other nonresidential buildings in the United States, the energy-saving potential is huge.
The Credit for the Construction of Energy Efficient Homes (45L) provides a $2,000 tax credit to builders who achieve a 50 percent reduction in heating and cooling energy use compared with a home built to the 2006 code. Studies since the 1980s have shown energy efficiency can increase a home's value by roughly 9 percent.
The Credit for Residential Energy Efficiency Improvements (25C) offers homeowners a tax credit for 10 percent of the cost of energy efficient building envelope improvements and replacement equipment that meet certain criteria, with a $500 maximum over the life of the credit.
Credit for the Manufacture of Energy Efficient Appliances (45M) offers a per-unit credit to builders of high-efficiency dishwashers, refrigerators, and clothes washers, according to energy savings. Enacted with industry support, this incentive boosts U.S. manufacturing as well as energy efficiency. The Association of Home Appliance Manufacturers says 40,000 jobs are affected by this incentive: at least 17,000 direct manufacturing jobs and 23,000 support jobs.  
Incentives to help grow the alternative-fuels sector:
The Second-Generation Biofuel Producer Credit (Section 40) provides a $1.01 tax credit per gallon of cellulosic or algal biofuel production. Although it could benefit from several changes, the credit is the bedrock tax incentive for potentially sustainable alternatives to petroleum.
The Alternative Fuel Infrastructure Tax Credit (Section 30C) helps individuals and businesses invest in recharging infrastructure that supports electric vehicles. Ideally, a multi-year extension would provide the necessary certainty to reinforce private investment across the electric and fuel cell vehicle markets.
The Incentive for Fuel Cell Vehicles (26 USC 30B), which expires this year,provides a substantial tax credit to defray the cost of new fuel cell vehicles. Because it is performance-based, it provides a greater incentive for light duty fuel cell vehicles that achieve greater mileage performance. These vehicles represent an opportunity to shift the transportation sector from petroleum to hydrogen.
Commuter Transit and Parking Benefits
Monthly commuting costs are reduced by excluding them from federal taxation. Drivers benefit from this provision via cheaper parking at their sites of employment. Providing this benefit for transit and vanpool users as well puts them on par with drivers and delivers an effective incentive for choosing these cleaner and more energy-efficient means of transportation, benefiting communities and the environment as well as workers.
In short, we need every wind turbine, solar panel, electric vehicle, and energy-efficient heater if we're going to cut the carbon pollution driving climate change and to move the U.S. closer to a more stable and prosperous future. Both chambers of Congress should follow Chairman Wyden's lead and waste no time reinstating the full suite of clean energy credits.
——–
YOU ALSO MIGHT LIKE
Obama's 2015 Budget Proposes Billions in Clean Energy Funding
50,000 Wind Energy Supporters Call on Incoming Senate Committee Leader to Extend Tax Credit
Congressman Declares Wind Tax Credit 'Dead'
——– 
EcoWatch Daily Newsletter
By Peter Kelley
At the end of last year, we fought hard to extend the renewable energy production tax credit (PTC) as part of the payroll tax extension bill. Our federal legislators heard us loud and clear—and we were included on the short list of provisions to be extended through that bill. In the end, Congress only negotiated a narrow two-month extension of the payroll tax provision, so our legislators are back to the drawing board, and they have a new deadline for passing tax legislation—Feb. 29.
As an advocate for American wind power, I ask you to make a renewed effort to reach out to your legislators and emphasize this key message—"It is urgent that you act to extend the PTC in any tax legislation that moves forward this month."
The PTC is the primary policy tool to promote wind energy development and manufacturing in the U.S. While it is set to expire at the end of 2012, the wind industry's long lead times to develop projects and order wind turbines from manufacturers means that the credit has already effectively expired for the industry. Congress has a choice to make—extend the PTC this month, and keep the wind industry on track to employ 500,000 people, or halve the work force, including tens of thousands of manufacturing jobs that will not return to this country.
For more information, click here.
—————
American Wind Energy Association (AWEA) is a national trade association representing wind power project developers, equipment suppliers, services providers, parts manufacturers, utilities, researchers, and others involved in the wind industry—one of the world's fastest growing energy industries. In addition, AWEA represents hundreds of wind energy advocates from around the world.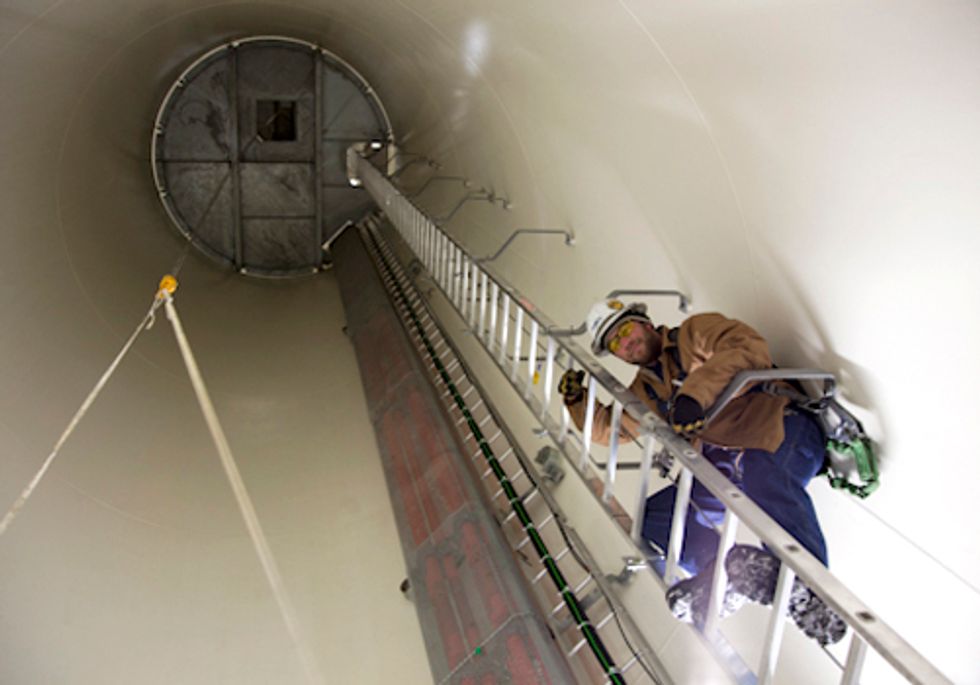 by Carl Levesque
Wind power is creating one of America's fastest-growing manufacturing sectors, providing 75,000 jobs in the U.S. currently and the promise of 500,000 jobs less than 20 years from now. But these jobs are in jeopardy without stable tax policy for the wind energy industry. Now a new website—complete with a compelling and informative new video—has launched to help enable Americans to do something about it.
The brand-new website, SaveUSAWindJobs.com, empowers Americans by giving them the facts about the urgent need to extend wind power's key federal tax incentive, the Production Tax Credit (PTC), and gives them the tools to get involved in the growing movement to pass a four-year extension. By passing an extension, Congress will save American jobs currently in danger of being shipped overseas and help the wind industry support 500,000 American jobs by 2030 as projected by the U.S. Department of Energy in the George W. Bush administration.
In the past, when the PTC was allowed to expire, wind installations dropped between 73 and 93 percent, with corresponding job losses. The SaveUSAWindJobs.com website provides vital information on the issue, including a visual depiction of this harmful yet preventable boom-bust cycle. The site also features a succinct 90-second video explaining how wind power means jobs, and how the PTC is a key driver of job creation. All 50 states have seen a positive economic impact from wind farms and factories, the video points out.
"Eliminating a tax credit to rake in more tax revenue," the video notes, "is a tax hike." Other compelling features available on the website that shine light on this crucial issue for America include a PTC fact sheet as well as a primer showing America's ability to meet 20 percent of its electricity needs with wind power—that is, with sound policies like the PTC in place.
Most importantly, SaveUSAWindJobs.com provides the tools with which Americans can take action. On the site, visitors can easily identify and contact their Members of Congress, and get the information they need to communicate to them the importance of a PTC extension.
"The SaveUSAWindJobs website is a powerful tool for the overwhelming majority of Americans who say they want more wind power," said Denise Bode, CEO of the American Wind Energy Association. "The need for a PTC extension is urgent. I ask everyone who supports more clean, homegrown wind power and more American manufacturing jobs to engage their Members of Congress by tapping into this valuable resource."
SaveUSAWindJobs.com includes information on the "Save USA Wind Jobs Coalition" a broad, nonpartisan coalition of 369 members, including manufacturing, farm and business interests. The large and diverse group recently issued a letter endorsing the four-year extension of the PTC sponsored by Representatives Dave Reichert (R, WA-08) and Earl Blumenauer (D, OR-03) (H.R. 3307, the "American Renewable Energy Production Tax Credit Extension Act"). Signatories to the letter include the National Association of Manufacturers, the American Farm Bureau Federation, the Edison Electric Institute, the Western Governors' Association, the United Steelworkers and many members of the environmental community. The letter is available here.
Support for this important piece of legislation was also recently received from the bipartisan Governors' Wind Energy Coalition, 23 Republican and Democrat governors from states all across the country. A copy of the Governor's Wind Energy Coalition letter can be found here.
John Feehery, a former spokesman for several Republican congressional leaders, including former Speaker of the House Dennis Hastert and currently President of Communications and Director of Government Affairs for Quinn Gillespie and Associates, also recently endorsed extending the PTC.
The House bill to extend the PTC, H.R. 3307, already has 29 bipartisan co-sponsors, and this list is growing every day. On the Senate side, legislators are discussing which provisions will be included in the tax bill that they intend to pass this month.
We are asking you to speak up at this crucial time—make a call to your Senator right now to urge him or her to include an extension of the PTC in any tax bill that moves forward this year.
AWEA has set up a hotline to connect you to your Senator's office. Call 1-877-234-9199 and rely this message:
• I urge the Senator to support, and advocate for, the inclusion of a renewable energy production tax credit extension in any tax bill that moves forward this month.
• For the purposes of the American wind industry manufacturing sector, the PTC effectively expires at the end of this year.  
• Layoffs have already begun, and the wind industry will continue to lose jobs in our state if the PTC is not extended this year.
The PTC is a tax incentive that helps keep electricity rates low and encourages development of proven renewable energy projects.  The status of the PTC is uncertain beyond 2012.  This uncertainty is keeping developers from planning projects beyond next year. That pause is keeping manufacturers from receiving orders now.  If Congress waits too long, these jobs will never come back.  
The only way that the PTC can be extended this year is for it to be included in the tax legislation Congress is working on right now.
For more information, click here.
--------
Editors note:  The production tax credit is available for other renewable energy projects, including solar, fuel cells, geothermal systems, and combined heat and power.  For a complete list and additional information on incentives for renewable energy, click here.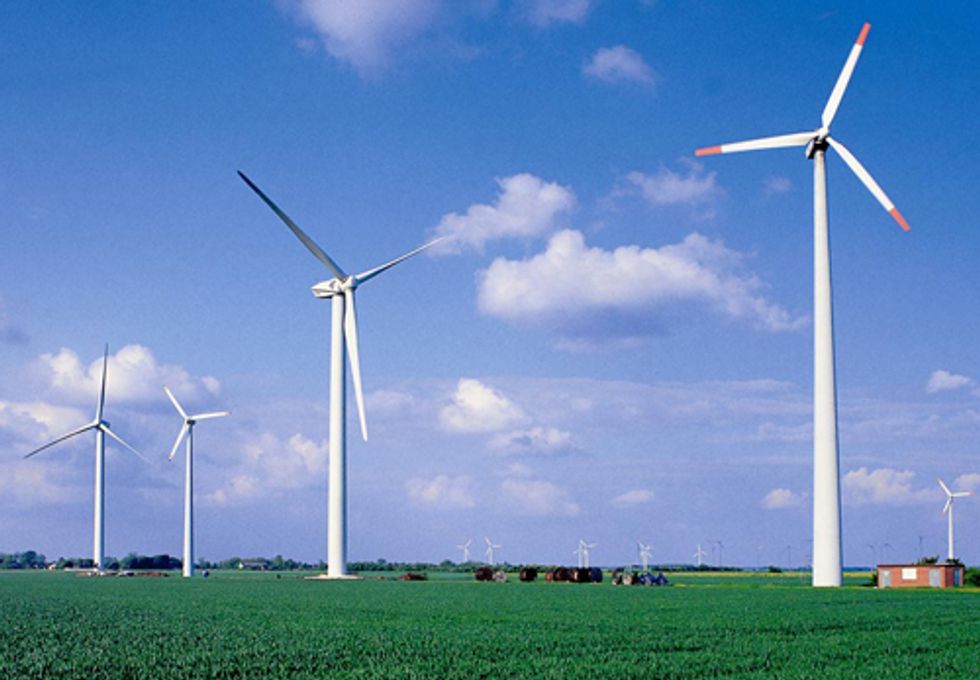 The federal production tax credit (PTC), wind energy's primary policy tool to promote U.S. wind development, is set to expire at the end of 2012. The PTC has been allowed to expire on multiple occasions in the past, and at those times, wind energy installations have dropped by as much as 93 percent from the previous year, leading to a boom-bust cycle for the wind industry. On Nov. 2, Representative Dave Reichert (R-WA-08) and Representative Earl Blumenauer (D-OR-03) introduced H.R. 3307 to extend the renewable energy production tax credit.
America needs homegrown energy resources to power the nation and with our economy struggling, we're in dire need of American jobs. Wind energy delivers in both of these areas. The PTC has been instrumental in helping the wind industry to:
• Lower the cost of wind power by more than 90 percent
• Foster economic development in 50 states
• Manufacture components for wind turbines at more than 400 U.S. manufacturing facilities
• Power the equivalent of 10 million American homes
E-mail your representative today and urge them to co-sponsor The American Renewable Energy Production Tax Credit Extension Act of 2011, a bill that will drive the growth of clean, affordable, homegrown American wind power.
For more information, click here.
---------
Editors note:  The production tax credit is available for other renewable energy projects, including solar, fuel cells, geothermal systems, and combined heat and power.  For a complete list and additional information on incentives for renewable energy, click here.