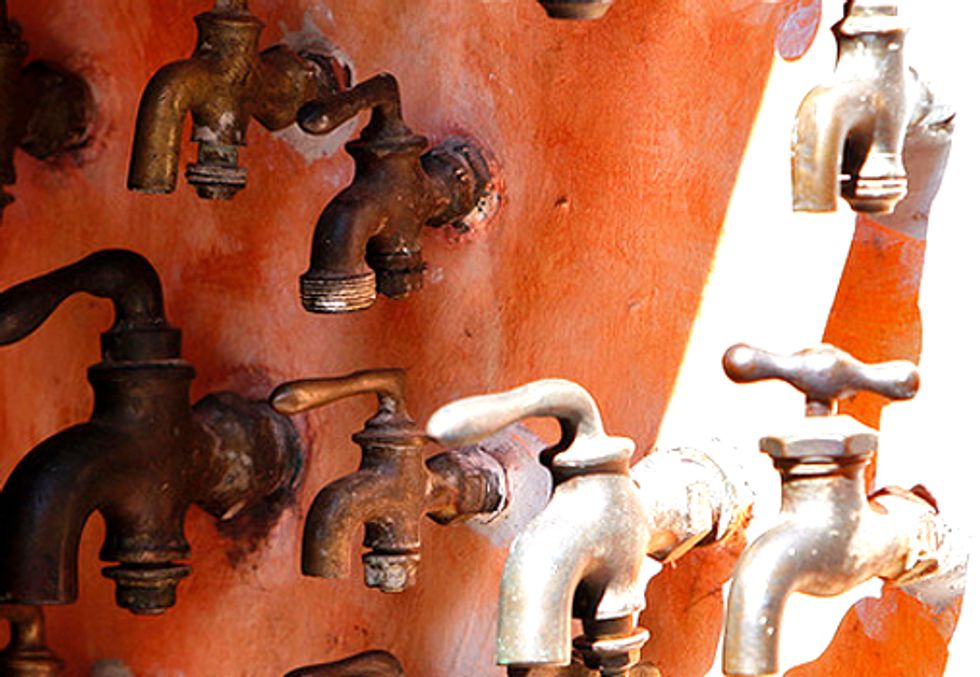 Solving the tragedy of almost 900 million people around the globe lacking access to safe water, and 2.6 billion lacking access to sanitation requires innovative solutions to fixing inadequate and underfunded infrastructure. A new report released on Feb. 28 by the national consumer advocacy group Food & Water Watch highlights how public-public partnerships have successfully and inexpensively provided these critical resources to communities around the globe. Public-Public Partnerships: An Alternative Model to Leverage the Capacity of Municipal Water Utilities, shows that municipalities can forge partnerships with one another to efficiently deliver drinking water and wastewater service while ensuring that these resources are kept under public control.
"All too often, communities that cannot afford to maintain their own drinking and wastewater systems are forced to sell or lease them to private entities, which often provide subpar service at higher rates," said Food & Water Watch Executive Director Wenonah Hauter. "Public-public partnerships allow communities to avoid the woes associated with privatized service and ensure that essential drinking water supplies and sewer systems stay in the public's hands."
Under a public-public partnership, two or more water utilities or non-governmental organizations pool resources, buying power and technical expertise. Such partnerships provide the same advantage that a private utility could deliver without the workforce reductions, poor customer service, rate increases and service interruptions that private utilities are notorious for. Because such partnerships do not involve investors who expect a cut of the savings, efficiencies generated are reinvested into the system, not shareholder bank accounts.
"Privatization has failed consumers in the United States and around the world," said Donald Cohen, chair of In the Public Interest. "Public-public partnerships have proven a superior model of delivering essential resources such as water and sanitation to consumers because they don't rely on the help of an entity purely motivated by profits."
"Public-Public Partnerships build on the public sector's rich legacy of cooperation, common sense and dedication to meeting basic needs," said Sean Sweeney, director of the Cornell Global Labor Institute. "These principles are the foundation stones of a truly sustainable economy. It is a future waiting to be realized."   
Public-public partnerships can be successfully implemented on a variety of scales—within nations, across national boundaries and between industrialized nations and developing ones. Some examples include:  
The Baltimore Regional Cooperative Purchasing Committee, a group of communities in Maryland saved $1.5 million in 2010 by partnering with one another.
The town of Cape Vincent, New York teamed up with the village of Cape Vincent to purchase a single water tank to serve both municipalities. They saved $1 million and reduced the average cost per household by $200 a year.
The city of Nashville, Tennessee, partnered with the water workers' union there to lower the cost of water delivery by re-engineering the city's water services. Within five years, this utility-employee partnership saved a total of $8.5 million and lowered rates for customers.
In Puerto Cortés, Honduras, a partnership among five civil society groups created a new water utility that was eventually able to provide water to 98 percent of the city's residents 24 hours a day whereas the city's old water utility only delivered water to 79 percent of residents, 14 hours a day.
For communities in the developing world, these partnerships can serve as the foundation for sustainable economic development. Partnerships between water systems in industrialized nations and those in developing countries can improve water quality and allow parties to share best practices. Industrialized countries can provide management and technical expertise in these cases while ensuring that costs are kept low for consumers. This model has been particularly successful in Africa, where more than half a dozen cross-border utility partnerships have been forged since 1987.
"Tight economic times often mean that communities have a hard time maintaining their drinking water and sanitation systems, and they have often resorted to leasing or selling these assets to private entities in order to make ends meet. But privatization has already proven to be a failure. Public-public partnerships are a cheap, efficient method of providing essential drinking water and wastewater services. Governments around the globe should implement policies to facilitate them," concluded Hauter.  
Public-Public Partnerships: An Alternative Model to Leverage the Capacity of Municipal Water Utilities is available by clicking here.
For more information, click here.
EcoWatch Daily Newsletter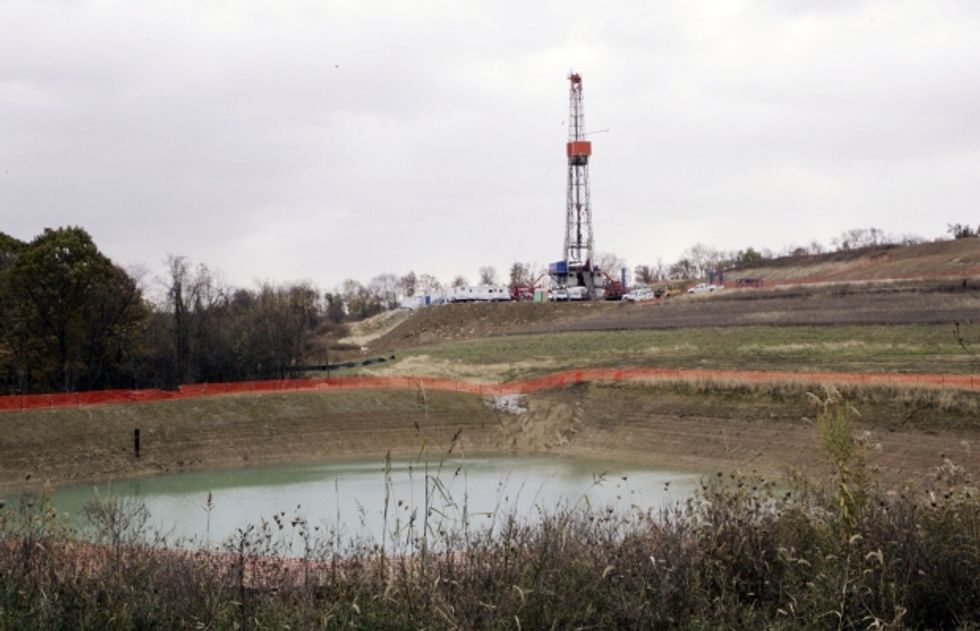 As public backlash against shale gas development and fracking gains momentum nationwide, the oil and gas industry has gained an ally in investor-owned water utilities. New research released Dec. 8 by the national consumer advocacy group Food & Water Watch shows that private water companies are increasingly positioning themselves to profit from the expansion of shale gas development in the U.S., while simultaneously downplaying its myriad environmental, public health and economic risks.
Why the Water Industry is Promoting Shale Gas Development finds that in the first half of 2011, American Water sold 115 million gallons of water to a dozen gas-drilling companies, making $702,000 in revenue. The company also discounted the price of the water for drillers, charging them an average of 45 percent less for water than residential customers. Similarly, in September 2011, Aqua America agreed to invest $12 million to build and operate an 18-mile pipeline to supply fresh water to Marcellus Shale gas producers. These companies are also expanding service to areas of the U.S. with active shale gas plays such as Pennsylvania, Ohio and Texas.
According to Food & Water Watch, investor-owned utilities are also complicit in obscuring the potential dangers of shale gas development. Tests conducted by companies such as Pennsylvania American Water on water supplies near plants that treat fracking wastewater were used to downplay the risks posed to drinking water sources by fracking wastewater.
"Shale gas development squanders and pollutes water, so a potential multi-billion dollar market is now emerging to address the industry's insatiable thirst," said Food & Water Watch Executive Director Wenonah Hauter. "Investor-owned water utilities are providing services to the shale gas industry in order to justify costly new treatment plants and other projects that allow them to raise rates and boost profits."
In polluting drinking water, shale gas development can also generate new customers for investor-owned utilities. When the process pollutes one source of water, those customers may be forced to obtain their water from a system owned by a private utility.
In Dimock, Pa., the local water supply has been so compromised by shale gas development that eleven local families there can no longer drink from their wells. On Nov. 30, the Pennsylvania Department of Environmental Protection granted Cabot Oil & Gas's request to stop providing an alternative water supply to the families, leaving some homes without access to safe water, and prompting some activists to truck water to Dimock from New York City's watershed. American Water has agreed to provide potable water in the interim but will charge these households the same amount as their other residential customers, without supplying such services as piping the water to the homes or customer support.
Today, the future of Dimock's water supply remains unclear. Late last year, the state Department of Environmental Protection authorized a $12 million grant to American Water to connect the township to the company's nearby water system in Montrose. American Water is the dominant water provider in the area, and there is no publicly operated water system from which residents of Dimock can reasonably obtain water.
Why the Water Industry is Promoting Shale Gas Development is available by clicking here.
For more information, click here.
stocknroll / Getty Images
More and more Americans are retrofitting their bathrooms with high-end bidets, allowing them to enjoy cleanliness and hygiene without creating as much paper waste. Not all bidets are created equal, however, and before deciding on a particular brand, it's important to do your homework. Take a look at our comprehensive Toto bidet review, and our reviews of Tushy and Omigo, to learn more about all of their options.

<h2>Toto overview</h2><p>Toto is a company that has been around for over 100 years. They aim to improve people's quality of life, and they do that specifically by focusing on bathrooms. To that end, Toto is known for high-quality products including toilets, faucets, showers, bathtubs, and bidets. </p><p>Toto has also expressed an admirable commitment to ecological stewardship. As <a href="https://www.totousa.com/about-toto/toto-way" target="_blank">their corporate website</a> notes, they strive to "protect the global environment by conserving finite natural resources and energy." One example of this is their donation of any imperfectly fired porcelain products for recycling and reuse as porcelain floor tile. Their <a href="https://www.totousa.com/about-toto/living-toto-library/smart-sustainable-packaging-solution" rel="noopener noreferrer" target="_blank">packaging</a> uses differing levels of recycled post-consumer paper products while their forklifts operate using <a href="https://www.totousa.com/about-toto/living-toto-library/plant-based-hydraulics" rel="noopener noreferrer" target="_blank">plant-based hydraulics</a> made from soybean oil instead of traditional hydraulic oil.</p><p>Toto is definitely a company with a superior reputation when it comes to bathroom accessories in general, and bidets in particular. Here are reviews of some of the specific products in the Toto line.</p><h2>Toto bidet reviews</h2><p>There are two different bidet product families available from Toto: standalone bidets and bidet seat attachments. Their standalone models include the Piedmont bidet, the Lloyd bidet, and the Clayton bidet, while their bidet toilet seat offerings include a wide selection in the popular Washlet line. Here are details on the three standalone options and three of the most popular bidet seat attachments.</p><p><em>Each product featured here has been independently selected by the writer. If you make a purchase using the links included, we may earn commission.</em></p><h3>Toto standalone bidets</h3><h4></h4>
<h3>Toto bidet seats</h3>