This website uses cookies to ensure you get the best experience while browsing it. By clicking 'Got It' you're accepting these terms.
Pixabay
By Marlene Cimons
A recent UN report found that to prevent catastrophic climate change, humans will not only need to drastically cut emissions in just a few short years. People will also need to generate power from wind and solar, and they will need to upgrade remaining gas- and coal-fired power plants with carbon capture technology—a means of trapping carbon pollution from power plants and storing it underground. But carbon capture has its drawbacks. The equipment is costly and the process requires a lot of energy.
Solar, coal and natural gas are prominent at the Big Bend Power Station and Manatee Viewing Center parking lot in Apollo Beach, FL.
Walter / CC BY 2.0
Closing coal- and oil-fired power plants may help decrease the incidence of premature births in surrounding areas, according to new research.
EcoWatch Daily Newsletter
The U.S. Supreme Court today revived a critical clean air standard that will protect the health of Americans across 28 Eastern states.
The Supreme Court ruled in favor of the Cross-State Air Pollution Rule, which was designed to protect downwind states from the harmful air pollution that is emitted by distant power plants and then blows across state borders.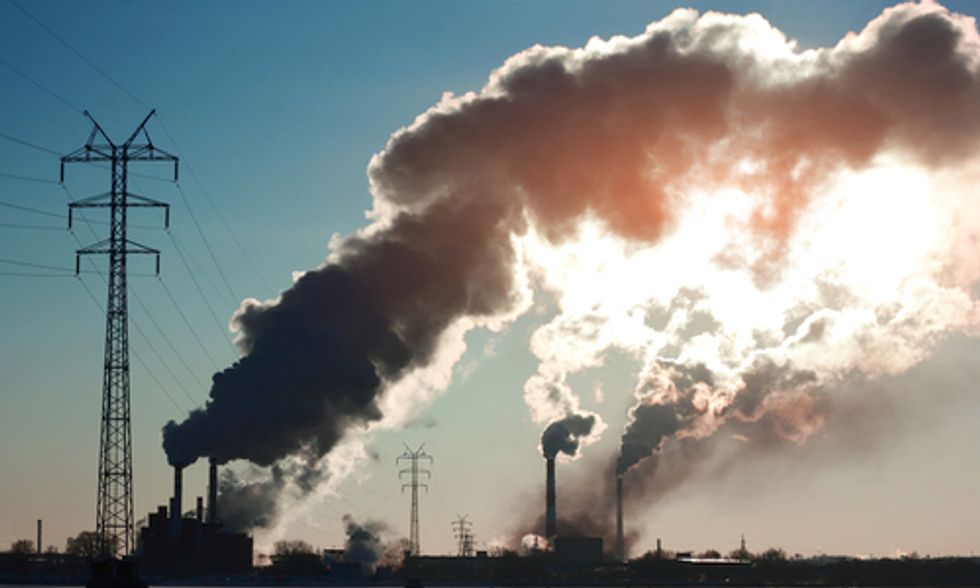 The law falls under the "good neighbor" provision of the Clean Air Act, intended to ensure that emissions from one state's power plants do not cause harmful pollution in neighboring states. Photo courtesy of Shutterstock
The High Court ruled six to two to reverse an adverse decision by the U.S. Court of Appeals for the D.C. Circuit. The decision, written by Justice Ruth Bader Ginsburg, says:
EPA's cost-effective allocation of emission reductions among upwind States, we hold, is a permissible, workable, and equitable interpretation of the Good Neighbor Provision [of the Clean Air Act]. (page 32 of the decision)  
Justices Scalia and Thomas dissented; Justice Alito recused himself from the case.
"Today's Supreme Court decision means that millions of Americans can breathe easier" said Fred Krupp, president for Environmental Defense Fund, which was a party to the case. "Power plant pollution creates serious health risks for millions of Americans, especially children and the elderly. The Supreme Court's decision means that our nation can take the necessary steps to ensure healthier and longer lives for the 240 million Americans at risk from power plant smokestack pollution near and far."
The U.S. Environmental Protection Agency (EPA) issued the Cross-State Air Pollution Rule under the "good neighbor" provision of the Clean Air Act, which is intended to ensure that the emissions from one state's power plants do not cause harmful pollution levels in neighboring states.
The rule would reduce the sulfur dioxide and oxides of nitrogen pollution emitted from coal-fired power plants across 28 eastern states. Those emissions, and the resulting particulate pollution and ozone—more commonly known as soot and smog—drift across the borders of those states and contribute to dangerous, sometimes lethal, levels of pollution in downwind states.
Opponents challenged the rule in EME Homer City Generation v. EPA, and the D.C. Circuit Court overturned in Aug. 2012. Today, the Supreme Court overruled the D.C. Circuit Court and reinstated the Cross-State Air Pollution Rule. The EPA can now put the Cross-State Air Pollution Rule into effect.
--------
YOU MIGHT ALSO LIKE
How 11,000 Oil and Gas Wells Gave Utah Community More Ozone Pollution Than Los Angeles 
World Health Organization Reports Air Pollution Killed 7 Million People in 2012
Science on Trial: Big Oil Funds Attacks on EPA Air Pollution Standards
--------
By Andy Rowell
President Barack Obama tweeted on Saturday that "we owe it to our kids to do something about climate change."
The tweet and its accompanying video lay the ground for Obama's major and long-awaited speech on climate tomorrow at Georgetown University.
In the video, Obama argues that: "There's no single step that can reverse the effects of climate change. But when it comes to the world we leave our children, we owe it to them to do what we can."
As the most powerful person in the free world, Obama can do more than most. His words in the video are not really new: he has made similar positive statements before, such as in his inauguration and State of the Union address. But despite the positive rhetoric, political action to tackle climate change has been limited due to the gridlock in Washington with open hostility to climate policies from the Republicans.
Due to this, the U.S. media are reporting that Obama is intending to introduce a series of executive actions, which do not need Congress's approval to be made into law. These measures will reportedly include tighter regulation of coal-fired power plants, increased energy efficiency standards and the promotion of renewable energy on public lands.
The good news is that Obama could undertake all of these policies without congressional approval. But while reducing pollution from power plants would be a welcome first step, there are other decisions that Obama can no longer duck.
First up, of course, is the pressing decision on Keystone XL (KXL). This is now seen by millions in the U.S. and abroad as the true litmus test of Obama's stance on climate. Approve the pipeline and all his positive rhetoric counts for nothing—but by rejecting it, the President would send a powerful message that we cannot afford to burn the highly polluting tar sands.
But just as important as saying no to KXL is moving away from Obama's "All of the Above" energy plan, which advocates a continued use of fossil fuels.
In that respect, as I have covered before, the President's "All of the Above" energy plan is misguided. In reality it is little more than "Drill Baby Drill" by another name. The science is telling us that we cannot have all of the above. We cannot carry on relentless oil and gas drilling.
Moreover, As Steve Kretzmann and I have written before, "The President cannot simultaneously fight climate change and support an All of the Above/Drill Baby Drill energy strategy. It would be like launching a war on cancer while promoting cheap cigarettes for kids. Leadership on climate requires understanding this."
Tomorrow the President clearly wants to show climate leadership. His intervention is welcome, but this time he must not fluff his lines. And that means no more "All of the Above," as well as no KXL.
Moreover the President could set out a clear radical vision. Over in public health, tobacco control advocates have started talking about an "endgame" for eliminating cigarettes for society, with some countries, such as New Zealand, setting definitive time-scales to do so. It is time for politicians to do the same with fossil fuels. It is time to think about becoming fossil-free and setting a timescale to achieve that goal.
Visit EcoWatch's CLIMATE CHANGE page for more related news on this topic.
——–
Click here to tell Congress to Expedite Renewable Energy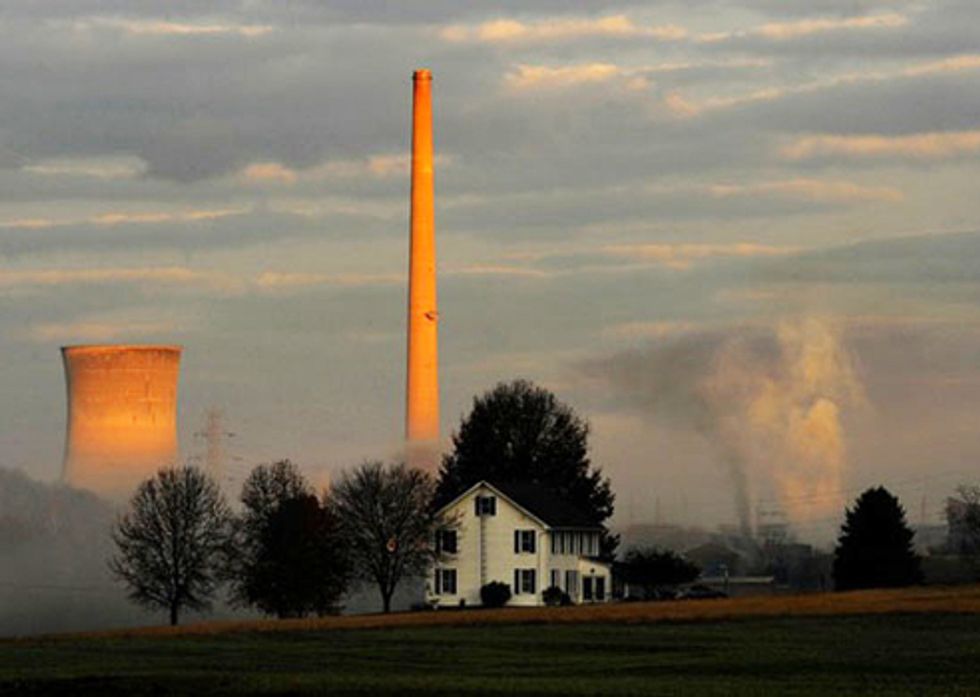 By Daniel J. Weiss, Jackie Weidman, Rebecca Leber
On Monday, Feb. 6, 16 states and numerous power companies that oppose new pollution-reduction rules must file their petitions with the U.S. Court of Appeals in Washington, D.C. In response to their initial suit, the court granted a motion to temporarily "stay," or halt, the implementation of the Cross-State Air Pollution Rule, or smog pollution rule, which the U.S. Environmental Protection Agency (EPA) promulgated last summer. These "good neighbor" pollution-reduction standards will require power plants to slash their sulfur dioxide and nitrogen oxide pollution. These substances are the key ingredients in acid rain and smog, and they can travel hundreds of miles and contaminate other states.
Once implemented the rule will annually save thousands of lives and prevent thousands of illnesses. Not surprisingly, the 16 states that sued EPA to block these rules include 7 of the 10 highest-polluting states in the country. And their governors and attorneys general, who decide whether to file a lawsuit to stop these safeguards, received a combined $5 million in campaign contributions from big utilities and coal companies that benefit from higher-pollution levels.
This column reviews the rule and its benefits as well as the efforts of utilities and coal companies to block it so they can avoid or postpone investments in cleanup technology. EPA analysis demonstrates that the law's benefits to public health and the environment are much greater than its costs. These governors and attorneys general should support EPA's efforts to protect the residents of their states and people downwind from premature death, asthma attacks, and other respiratory ailments instead of bending to the will of dirty-money donors.
These safeguards protect neighboring states
The EPA's new rules will address a major public-health threat, annually curbing millions of pounds of air pollution from power plants that travel downwind and across the country. An interactive EPA map shows that pollution doesn't stop at state borders, which is why the agency is acting to reduce air pollution that drifts across state lines.
EPA's map helps viewers connect the dots. When the cursor is placed over Michigan, for example, one can see that emissions from six different states travel into the state, causing air-pollution readings above the national threshold level for public-health standards. The map also shows that pollution from Michigan travels all the way to Virginia, diminishing the latter's air quality.
The EPA estimates these rules with produce significant air-quality benefits. By 2014 the rules will reduce sulfur dioxide emissions by 73 percent from 2005 levels. Nitrogen oxide emissions will drop by 54 percent.
This improvement in air quality will result in $120 billion to $280 billion in annual benefits, including preventing up to 34,000 premature deaths and avoiding 858,000 other health problems annually that are linked to this pollution, as outlined in the table below.
When final safeguards were first announced in July 2011, EPA Administrator Lisa Jackson commented on how the law helps Americans:
No community should have to bear the burden of another community's polluters, or be powerless to prevent air pollution that leads to asthma, heart attacks and other harmful illnesses. These Clean Air Act safeguards will help protect the health of millions of Americans and save lives by preventing smog and soot pollution from traveling hundreds of miles and contaminating the air they breathe.
Many utilities have already begun to invest in pollution-control technologies, such as scrubbers, to comply with the Clean Air Interstate Rules (CAIR) from 2005. It was struck down by federal court in 2008, so EPA revamped the measures that became the cross-state rules. These CAIR investments were an estimated $1.6 billion per year.
Compliance with the cross-state rules will cost $800 million annually beginning in 2014. Meanwhile, they will generate $120 billion to $280 billion in annual health benefits. According to EPA data the benefits from the improved rule are estimated to outweigh the costs by a ratio of at least 50-to-1, and as much as 115-to-1.
The aforementioned economic benefits are also a very conservative estimate because they do not include qualified estimates of other benefits from pollution reductions. For instance, lower pollution levels will increase agriculture crop and commercial forest yields, improve visibility in state and national parks, and increase protection from acid rain for sensitive ecosystems including Adirondack lakes, Appalachian streams, and coastal waters.
Stay means delay of health protection
The stay of the Cross-State Air Pollution Rule will last until at least April 13 when the states' cases against the rule will be heard, but it could continue much longer. This setback unfortunately hinders vital reductions in air pollution from power plants, prolonging poor air quality for 240 million Americans in 27 eastern states.
A long list of plaintiffs sought this timeout on health protection, including 16 states—Alabama, Florida, Georgia, Indiana, Kansas, Kentucky, Louisiana, Michigan, Mississippi, Nebraska, Ohio, Oklahoma, South Carolina, Texas, Virginia, and Wisconsin. Another 12 states affected by the rule are not trying to stop it. It's no coincidence that the suing states are responsible for more than 90 percent of the nation's total sulfur dioxide and nitrogen oxide air pollution from power plants, which the law aims to reduce.
Big-polluting states are harping on costs associated with pollution-control technology rather than acknowledging the much greater economic benefits from public health that their own residents will enjoy as a result of the EPA rule. Smog and ozone pollution in the suing states—and the 12 other states that will be regulated by the EPA rule—are polluting communities hundreds of miles away as well as directly fouling their own backyards.
Not all 28 affected states oppose this rule, however. Three of the polluting states—Illinois, New York, and North Carolina—joined EPA in support of these safeguards. These three states emit more than a billion pounds of sulfur dioxide and nitrogen oxide into the atmosphere each year, compared to the 8 billion pounds shot into the skies by the recalcitrant states.
These three states, along with the additional nine states uninvolved in the litigation, are not undermining these new health safeguards. Instead, they plan to take responsibility for the pollution imposed on their residents and neighboring states.
Roughly half of the people in the U.S. live in counties that have unhealthful levels of ozone-smog pollution. Based on American Lung Association rankings, 11 of the metropolitan areas with the highest particle pollution, and 12 of the metropolitan areas with the highest ozone-pollution levels reside in suing states.
Texas—the number one state for ozone pollution—had one of the worst air-quality years in its history for 2011, as high levels of pollution combined with record summer heat. Many of the state's major metropolitan areas—including Dallas-Fort Worth, San Antonio, Austin, and even the small city of Waco—exceeded federal limits on ozone pollution last year, inflicting hazards to respiratory health on those who live there.
The Washington-Baltimore metropolitan area is ranked 14th for high levels of ozone pollution and the area houses 7.5 million people. These people, along with 50 percent of the country, live in areas where the air can be dirty enough to send people to the emergency room, and even to kill.
Dirty-money donors demand delays
Many of the utilities and coal companies responsible for this deadly air pollution oppose the cross-state rules because they make more money with uncontrolled pollution than by investing funds in cleanup equipment and practices.
These companies therefore donate campaign contributions to the governors and attorneys general in these states who can decide whether to file a lawsuit to stop these safeguards. A review of donations records by the Center for American Progress Action Fund found that the governors and attorneys general in these 16 plaintiff states received almost $5 million in campaign contributions from these companies during campaigns for their current office. (see table) See attached spreadsheet for CAPAF analysis of state breakdown by government officials.
As the chart shows, high campaign contributions occur in litigating states with high pollution. The top three ozone-polluting states—Indiana, Ohio, and Texas—also had governors and attorneys general with three of the four highest campaign contributions from utilities and coal companies, racking up a little over $3 million. There's little doubt that the leaders in these states support dismantling EPA regulations as money pours in from polluters each election season.
But instead of echoing their dirty donors in opposition to these vital health safeguards, these governors and attorneys general should support EPA's efforts to protect the residents of their states and others from premature death, asthma attacks, and other respiratory ailments.
Pollution safeguards enjoy wide support
Voters from both political parties and in all regions of the country are singing a different tune than these states. They support the EPA's regulatory authority to determine air-pollution standards, a poll from October 2011 reveals.
Ceres and the University of Massachusetts conducted a bipartisan poll to gauge voters' feelings nationwide about EPA's cross-state air-pollution and mercury-toxics rules. Two-thirds of the respondents (67 percent) oppose delayed implementation of the air-pollution rules and trust EPA, not politicians, to get the job done. This includes support from 62 percent of Republicans and 79 percent of independents surveyed.
States need to stand up to dirty utilities and protect public health
Every month of delay in the implementation of the cross-state good neighbor air-pollution rules will allow 2,000 more unnecessary deaths. The judicial stay and lawsuit also prolongs uncertainty about the final rules (login required), which makes it harder and more expensive for power plants to comply with them. The sooner states' legal challenges to these rules are settled, the sooner power plants can invest in pollution control and clean up the air.
States should emerge as leaders in this fight, choosing public health through improved air quality instead of succumbing to the influence from big utility and coal campaign cash. Americans certainly agree.
For more information, click here.
A new report by the American Council for an Energy-Efficient Economy (ACEEE) reveals how energy efficiency can be used by states, policymakers, and utilities developing compliance strategies to meet the goals of federal air regulations. As mandated under the Clean Air Act, a suite of upcoming air regulations will impose limits on the emissions of multiple air pollutants. The report, entitled Energy Efficiency: The Slip Switch to a New Track Toward Compliance with Federal Air Regulations, maps opportunities in these new regulations where energy efficiency can be used as a compliance tool.
"Although energy efficiency is our cheapest, cleanest, and quickest energy resource, it has often been ignored as a strategy for compliance with air regulations. But now the political, economic, and regulatory environments have aligned. We are on the threshold of a unique opportunity, a tipping point for energy efficiency," said Sara Hayes, ACEEE senior policy analyst and lead author of the report.
"We selected major opportunities where energy efficiency can have a big impact. We unearthed a collection of good stories about what has already been tried and we found that there are some very promising opportunities. Energy efficiency can play a major role in regulations like the Cross-State Air Pollution Rule (CSAPR), the National Ambient Air Quality Standards (NAAQS), and multiple federal permitting rules," said Rachel Young, research analyst at ACEEE and coauthor of the report.
This report is the second in the Path to Compliance series by ACEEE that outlines a track for the U.S. to transition to a cleaner, more reliable energy future. The first paper in this series, Avoiding a Train Wreck: Replacing Old Coal Plants with Energy Efficiency, explains that energy efficiency is a low-cost approach to reducing air pollution. The analysis shows that energy efficiency can be deployed much more quickly than a new power plant can be constructed and explains how energy efficiency is America's greatest untapped energy resource with massive potential.
"In our current economic climate, states and utilities need a cost-effective solution to reducing pollution, complying with EPA regulations, and maintaining reliable electricity for customers. The recommendations in this report will help to reduce emissions at the lowest cost," said Steven Nadel, executive director of ACEEE.
To download the report, click here.
For more information, click here.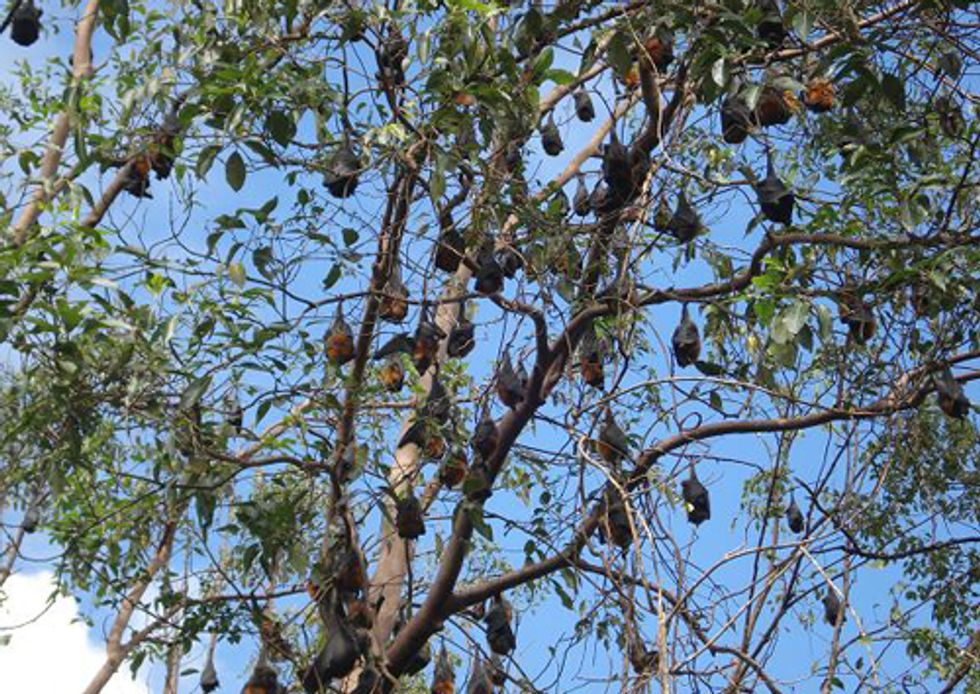 Mercury accumulation, previously considered a risk for aquatic ecosystems, is also found in many wildlife species living on the land, according to a new report published by the Biodiversity Research Institute (BRI) in partnership with The Nature Conservancy. Hidden Risk: Mercury in Terrestrial Systems of the Northeast highlights the BRI's scientific findings on high levels of mercury contamination in songbirds and bats throughout 11 northeastern states.
"While the risk of mercury to people is well known—there are more than 3,700 fish consumption advisories issued in the U.S.—we are still learning about mercury's effects on wildlife," says David C. Evers, Ph.D., BRI's executive director and chief scientist. "Mercury accumulation has many implications for the health and survival of wildlife species across habitats, not just those that live and feed in aquatic habitats. Our research has found that mercury concentrations in animals that live in terrestrial environments are significant enough to cause physiological and reproductive harm. This knowledge is creating a major paradigm shift in ecotoxicological research, assessment, monitoring, management, and policy."
Hidden Risk is the most complete synthesis of songbird and bat mercury data in the Northeast published to date. This report documents, for the first time, elevated levels of mercury in a wide range of songbirds and bats living in a variety of terrestrial ecosystems in northeastern states from Maine to Virginia. Among the findings:
Current environmental mercury loads have the ability to significantly reduce reproductive success in several songbird species of conservation concern in the northeastern U.S., including the saltmarsh sparrow and rusty blackbird
Bats also build up significant body burdens of mercury. Individuals from multiple species from all 10 areas sampled in the northeastern U.S. exceeded the subclinical threshold for changes to neurochemistry
Mercury loading in songbirds is not only restricted during the breeding season. For some species, such as the northern waterthrush, high levels of mercury accumulate during migration and in tropical wintering grounds.
Songbirds and bats, often referred to as insect eaters, are more accurately called invertivores because they eat a wide variety of invertebrate species such as spiders, snails, and worms, in addition to insects. "The role of invertivores in the ecosystem has until now been largely ignored in mercury investigations," says Evers. "However, these species are more common, widespread, and sensitive to mercury contamination than previously known; studying the terrestrial food web can serve as an effective biological network of important indicators for people and wildlife."
Hidden Risk presents findings from at-risk habitats, and associated indicator species are identified based on the species' level of conservation concern, relative abundance, and ability to build up mercury in the body. The report demonstrates the significant costs of mercury to wildlife that were not factored into previous cost/benefit analyses.
In the U.S., mercury becomes an air pollutant largely through emissions from coal-fired power plants. In some areas, cement plants and mining related industries also add to mercury pollution. Airborne mercury eventually returns to the earth in rain, snow, and fog droplets, as well as in dry form. Under the right conditions, mercury is transformed into methylmercury, an organic toxin that becomes magnified as it is ingested up the food chain. The toxic effects of methylmercury may include both neurological and reproductive harm to wildlife, and to people who consume contaminated wildlife.
"While air pollution impacts people and nature on public and private lands, the good news is that when action has been taken to reduce mercury emissions, the results are very promising," says Dr. Timothy Tear, New York director of science for the Nature Conservancy. "Research has shown that reduction in mercury levels do make a difference to dramatically and quickly reverse mercury contamination trends in fish and wildlife. Reducing this neurotoxin from the environment will benefit wildlife and people."
Hidden Risk outlines a number of management actions that can be taken to reduce the mercury risk in various terrestrial ecosystems, ranging from cleaning up legacy dump sites to reducing atmospheric deposition. The U.S. Environmental Protection Agency (EPA) has recently finalized the Mercury and Air Toxics Standards (MATS) Rule that requires coal-fired power plants to update their mercury pollution control technologies, and this report highlights the importance of tracking the biological implications of this rule through better national and international monitoring programs. The report also calls for the establishment of critical loads for air-borne contaminants that are based upon preserving healthy ecosystems. Critical loads identify the maximum level of pollutant deposition that ecosystems can handle before harmful effects occur.
Air pollution continues to be an important area of environmental concern. The recent U.S. EPA MATS ruling and release of the National Acid Precipitation Assessment Program Report to Congress: An Integrated Assessment underscore the fact that although efforts to reduce air pollution in the U.S. are working, there is still much more work to be done.
More than 50 researchers contributed to the information in this report, which illustrates the continued interest in advancing our understanding of the impacts of air pollution—in particular mercury—on nature and people. Hidden Risk: Mercury in Terrestrial Systems of the Northeast and related materials are available online at by clicking here.
The mission of the Biodiversity Research Institute is to assess emerging threats to wildlife and ecosystems through collaborative research, and to use scientific findings to advance environmental awareness and inform decision makers. BRI's science programs include wetlands, mammal, raptor, waterfowl, migratory bird, marine bird, coastal bird, wildlife and renewable energy, and tropical programs. BRI's research efforts stretch throughout most of North and Central America, as well as across sites in South America, Russia, South Africa and Europe. For more information about BRI's work, click here.
For more information, click here.
—————
The Nature Conservancy is a leading conservation organization working around the world to protect ecologically important lands and waters for nature and people. The Conservancy and its more than 1 million members have protected nearly 120 million acres worldwide.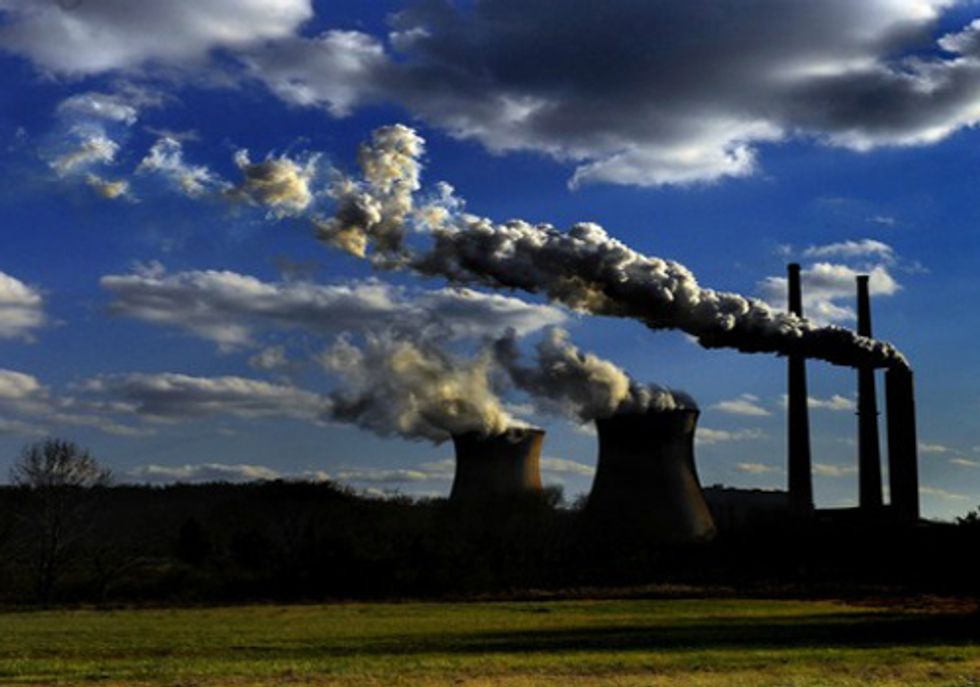 For the first time, comprehensive greenhouse gas (GHG) data reported directly from large facilities and suppliers across the country are now easily accessible to the public through the U.S. Environmental Protection Agency's (EPA) GHG Reporting Program. The 2010 GHG data released Jan. 11 includes public information from facilities in nine industry groups that directly emit large quantities of GHGs, as well as suppliers of certain fossil fuels.
"Thanks to strong collaboration and feedback from industry, states and other organizations, today we have a transparent, powerful data resource available to the public," said Gina McCarthy, assistant administrator for EPA's Office of Air and Radiation. "The GHG Reporting Program data provides a critical tool for businesses and other innovators to find cost- and fuel-saving efficiencies that reduce greenhouse gas emissions, and foster technologies to protect public health and the environment."
EPA's online data publication tool allows users to view and sort GHG data for calendar year 2010 from more than 6,700 facilities in a variety of ways—including by facility, location, industrial sector and the type of GHG emitted. This information can be used by communities to identify nearby sources of GHGs, help businesses compare and track emissions, and provide information to state and local governments.
GHG data for direct emitters show that in 2010:
Power plants were the largest stationary sources of direct emissions with 2,324 million metric tons of carbon dioxide equivalent (mmtCO2e), followed by petroleum refineries with emissions of 183 mmtCO2e.

CO

2

accounted for the largest share of direct GHG emissions with 95 percent, followed by methane with 4 percent, and nitrous oxide and fluorinated gases accounting for the remaining 1 percent.

100 facilities each reported emissions over 7 mmtCO2e, including 96 power plants, two iron and steel mills and two refineries.
Mandated by the Fiscal Year 2008 Consolidated Appropriations Act, EPA launched the GHG Reporting Program in October 2009, requiring the reporting of GHG data from large emission sources across a range of industry sectors, as well as suppliers of products that would emit GHGs if released or combusted. Most reporting entities submitted data for calendar year 2010. However, an additional 12 source categories will begin reporting their 2011 GHG data this year.
Find information on the GHG Reporting Program by clicking here.
Find information on the U.S. Inventory of Greenhouse Gas Emissions Sources and Sinks by clicking here.
For more information, click here.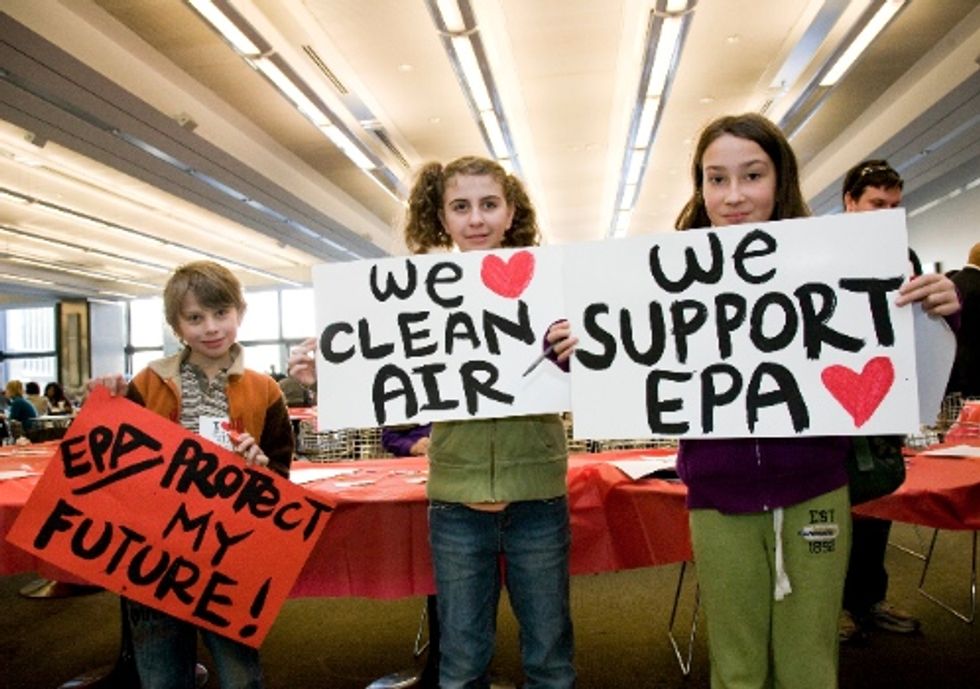 The Ohio Environmental Council (OEC) applauds the recent U.S. Environmental Protection Agency (EPA) power plant regulations that will reduce dangerous pollution such as mercury and fine particulates linked to asthma attacks, developmental disorders and preventable deaths.
"The U.S. EPA stood up against big polluter interests and did the right thing," states David R. Celebrezze, director of air and water special projects for the OEC.
The new U.S. EPA air toxic rule means that power plants will have to reduce their mercury emissions by 90 percent in three to four years. The new rules will also require scrubbers on power plants. Scrubbers are pollution reduction technology that will reduce harmful emissions of mercury, arsenic, chromium, nickel and acid gases.
Ohio's archaic fleet of power plants emit so much mercury and other pollutants, that Ohio ranks in the top five states in health impacts due to mercury and other emissions.
According to a study commissioned by the Clean Air Task Force, Ohio ranks second in the nation in state health impacts with 1,221 deaths, 835 hospital admissions and 1891 heart attacks. Additionally, Ohio ranks third in the country for state per capita mortality risk (2010 est).
"Industry will ballyhoo that this will close plants. What they don't tell you are some of these plants were probably going to close anyway," states Celebrezze.
Many Ohio metro areas rank near the top in the country in terms of city health impacts:
• #8 Cleveland-Elyria-Mentor
• #10 Cincinnati-Middletown
• #13 Columbus
In terms of metro area per capita mortality risk (est. 2010):
• #3 Steubenville-Weirton
• #5 Sandusky
• #7 Youngstown-Warren-Boardman
• #8 Mansfield
• #9 Springfield
Top power plants for health impacts (annual 2010)
• #3 in the country is the W H Sammis (Jefferson) County: 163 deaths, 124 hospital admissions, 268 heart attacks.
Mercury emissions harm public health. After mercury is emitted from power plants, it settles on plants and in our waterways. While in the water it turns into methyl mercury and is consumed by fish. Some of those fish are then consumed by people.
In Ohio, it is recommended that people eat less of certain fish species—such as smallmouth bass, walleye and largemouth bass—from many bodies of water due to high levels of mercury. In some bodies of water, it is recommended that none of the species be eaten due to elevated levels of PCBs, mercury and other contaminants. The full list can be found on the Ohio EPA's website.
People exposed to (elemental) mercury through breathing can experience harmful effects. According to the U.S. EPA "Symptoms include these: tremors; emotional changes (e.g. mood swings, irritability, nervousness, excessive shyness); insomnia; neuromuscular changes (such as weakness, muscle atrophy, twitching); headaches; disturbances in sensations; changes in nerve responses, and performance deficits on tests of cognitive function. At higher exposures, there may be kidney effects, respiratory failure and death."
Further research has demonstrated that exposing infants and children to mercury can impair their neurological development. Symptoms of methylmercury poisoning can include: peripheral vision reduction; disturbances in sensations ("pins and needles" feelings, usually in the hands, feet and around the mouth); lack of coordination of movements; impairment of speech, hearing and walking, and muscle weakness, according to the U.S. EPA.
Mercury emissions from Ohio power plants (sampling-2010):
• W.H. Sammis: 424lbs.
• Kyger Creek : 420 lbs.
• Cardinal Plant: 407 lb.
• Conesville plant: 318 lb.
• Muskingum Plant: 321 lb.
• Gavin plant: 829 lb.
• Eastlake plant: 301 lb.
• Avon Lake plant: 246lbs
Overall, Ohio power plants emitted 4,208 pounds of mercury in 2010.
The new U.S. EPA rule will prevent 130,000 child asthma attacks and 11,000 premature deaths yearly in the U.S. Additional health care savings will be $37 billion to $90 billion each year by 2016.
"Once these rules are fully implemented, Santa Claus will have fewer asthma attacks as he moves through Ohio," states Celebrezze.
For more information, click here. To learn more about the EPA's Mercury and Air Toxics Standards, click here.

--------
The mission of the Ohio Environmental Council (OEC) is to secure healthy air, land and water for all who call Ohio home. The OEC is Ohio's leading advocate for fresh air, clean water and sustainable land use. The OEC has a 40-year history of innovation, pragmatism and success. Using legislative initiatives, legal action, scientific principles and statewide partnerships, the OEC secures a healthier environment for Ohio's families and communities.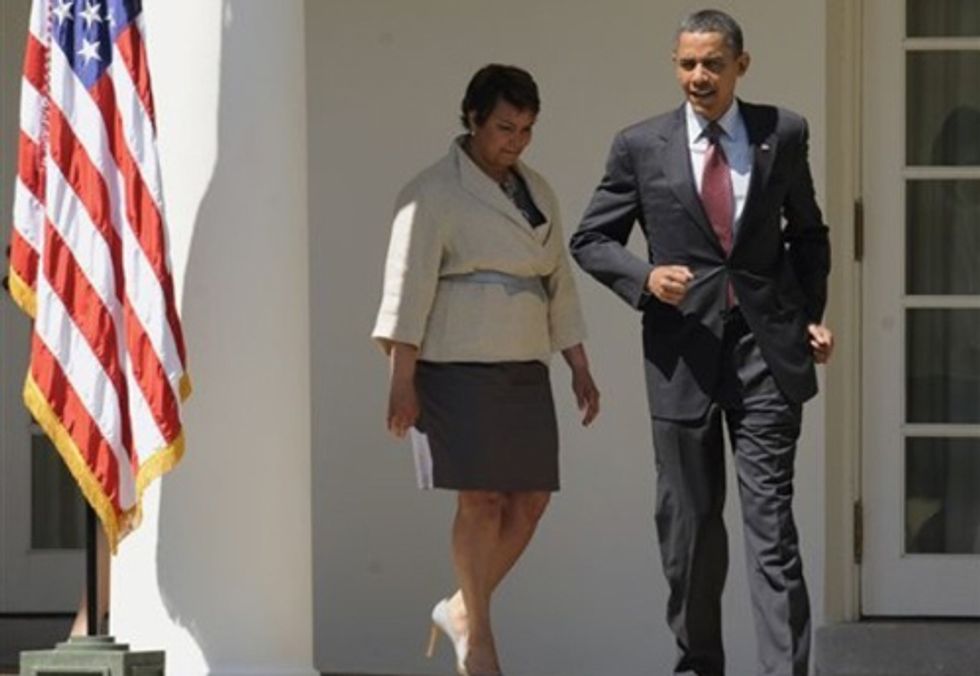 The Sierra Club released a television ad Dec. 22 that will run in high saturation starting this weekend in the Columbus and Cincinnati, Ohio media markets, celebrating President Obama's recent roll-out of life-saving protections from toxic mercury, a potent brain poison that poses a particular threat to prenatal babies and young children.
Exposure in the bloodstreams of pregnant and nursing women can result in birth defects like learning disabilities, lowered IQ, deafness, blindness and cerebral palsy. Coal-fired power plants are the largest source of mercury pollution in the U.S., pumping more than 33 tons of this dangerous toxin into our air each year.
Once in the air, mercury rains down and accumulates in fish and shellfish that are then eaten by people. The new protections announced by the Obama administration will slash mercury pollution from power plants by more than 90 percent and improve air quality for millions of Americans.
The Sierra Club's ad will be broadcast with high saturation in the Columbus and Cincinnati, Ohio markets during the winter holidays to inform women in particular of how the president's new mercury protections will improve their health and the health of their families.
"Each year, more than 300,000 American babies are born exposed to dangerous levels of mercury, and now, after decades of delay, we have the first-ever nationwide protections against this toxic pollutant," said Michael Brune, executive director of the Sierra Club. "We want to ensure that women and families in Ohio understand what this new protection will mean for keeping their children and loved ones safe and healthy."
"Ohio has the second highest rate of toxic mercury pollution in the nation, after Texas, meaning the families of Ohio will see the benefits of this new protection in their own families, backyards and communities," said Rashay Layman, associate organizing representative for the Sierra Club in Columbus. "The Sierra Club applauds the president and EPA Administrator Lisa Jackson for their courage and resolve in protecting American families—particularly women and children—from this dangerous toxin and for standing up to polluters' attempts to weaken this life-saving protection," Brune said.
At the three hearings that the U.S. Environmental Protection Agency held on this issue, Americans showed their overwhelming support for protecting children from mercury. More than 800,000 supportive public comments—a record—were filed in support of the measure.
The full text of the ad:
"When this little girl grows up her world will have significantly less mercury pollution because President Obama and the EPA stood up against polluters and established the first-ever clean air standards.
This action means that our air, water, and food will be safer from mercury pollution and heavy metals generated by coal-fired power plants.
Like you, President Obama understands that reducing toxic mercury pollution increases the possibilities to dream big."
For more information, click here.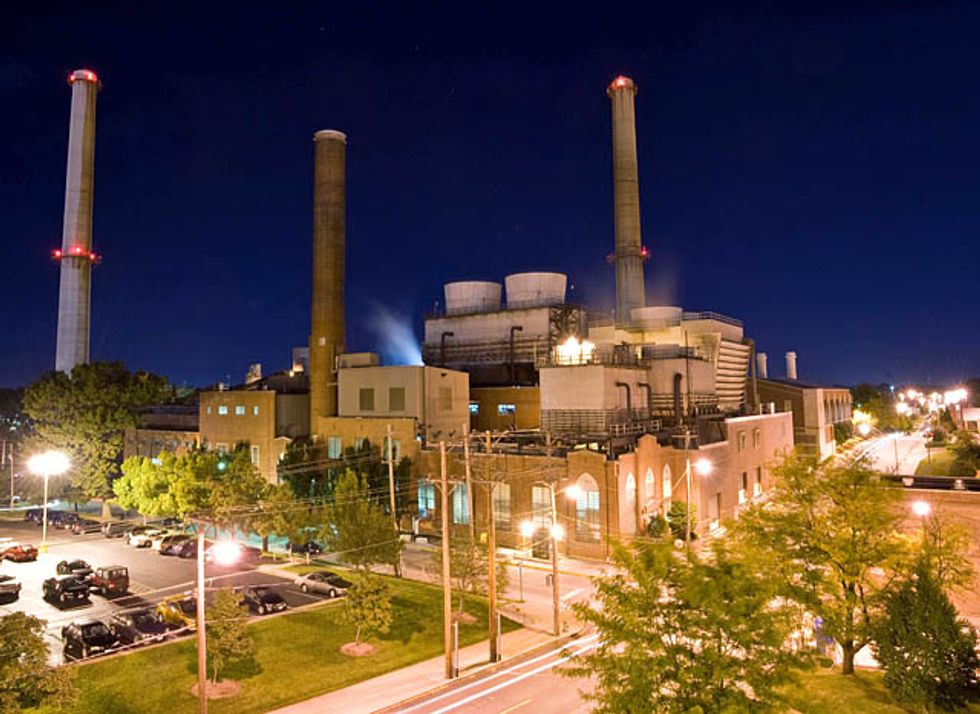 The dirtiest power plants in the nation continue to generate a disproportionate amount of toxic pollutants—including arsenic, chromium, hydrochloric acid, lead, mercury, nickel and selenium—tracked in a new analysis by the Environmental Integrity Project (EIP) released Dec. 7 by EIP, Earthjustice and the Sierra Club.
According to the EIP report, the dozen dirtiest power plants in the U.S. in terms of sheer pounds of emissions of four highly toxic heavy metals—arsenic, chromium, lead and mercury—are:
Plum Point Station, Ark.
TVA's Paradise Plant, Ky.
Genon's Shawville Station, Pa.
Basin Electric's Laramie River Station, Wyo.
Consumers Energy's JH Campbell Plant, Mich.
AES Puerto Rico LP, Puerto Rico
Edison International's Homer City Plant, Pa.
Consumers Energy's De Karn/JC Weadock Generating Plant, Mich.
FirstEnergy's Bruce Mansfield Power Plant, Pa.
Southern Company's Bowen Plant, Ga.
Basin Electric's Antelope Valley Station, N.D.
Luminant's Monticello Power Plant, Texas
Based on overall rankings for the toxic pollutants reviewed in the EIP report, the five worst states identified are (starting with the bottom-ranked states):
Pennsylvania (#1 rankings for arsenic and lead)
Ohio (#2 rankings for mercury and selenium)
Indiana (#4 rankings for chromium and nickel)
Kentucky (#2 for arsenic)
Texas (#1 rankings for mercury and selenium)
The balance of the 15 worst states for the key toxics reviewed in the report are: (6) West Virginia; (7) Georgia; (8) Alabama; (9) Michigan (including #2 ranking for chromium and #4 for hydrochloric acid); (10) Florida; (11) North Carolina; (12) North Dakota (#3 for arsenic); (13) Missouri (#4 for mercury); (14) Wyoming; and (15) South Carolina. The EIP report also notes that other states—including Arkansas, Iowa, Puerto Rico and Tennessee—are also among the worst in terms of emissions of certain toxic pollutants.
The EIP report is particularly timely since—after years of inaction, litigation, study and delay—the U.S. Environmental Protection Agency (EPA) is finally poised to adopt a power plant air toxics rule that will mainly target mercury, fine particulates (which contain heavy metals), and acid gases. The EPA is under a court-ordered deadline to finalize long delayed rules to clean up emissions of mercury and other harmful power plant air toxics. EPA has estimated that the power plant air toxics rule will avoid between 6,800 and 17,000 premature deaths each year, and will result in annual savings of $48 to $140 billion.
Ilan Levin, associate director, Environmental Integrity Project, said, "The only thing more shocking than the large amounts of toxic chemicals released into the air each year by coal- and oil-fired power plants, is the fact that these emissions have been allowed for so many years. For decades, the electric power industry has delayed cleanup and lobbied against public health rules designed to reduce pollution. But, the technology and pollution control equipment necessary to clean up toxic emissions are widely available and are working at some power plants across the country. There is no reason for Americans to continue to live with unnecessary risks to their health and to the environment."
"For decades the coal industry has actively lobbied against public health rules to reduce pollution and has gotten away with it," said Bruce Nilles, director of Beyond Coal, Sierra Club. "We are eagerly awaiting the EPA finalizing on Dec. 16 the first national commonsense safeguards to keep toxic chemicals out of our air and water."
"This report makes clear that the health damage caused by power plants' pollution is preventable," said Jim Pew, an attorney for Earthjustice. "The reason that people are still being sickened and killed by this pollution is that the worst polluters have refused to put on available control technology. They will continue to refuse until the public says 'enough.' We are counting on EPA to deliver that message next week, and we are counting on our elected representatives to back the agency up."
Key report findings include the following:
Electric power plants comprise a relatively small number of facilities, but, their toxic emissions dwarf other industrial sectors. For example:
Whereas literally thousands of chemical plants and other industries reported toxic emissions to EPA's Toxics Release Inventory in 2010, only a few hundred power plants reported mercury and hydrochloric acid emissions, and only 59 power plants reported selenium emissions. Yet, despite the relatively small number of facilities, electric utilities emit more arsenic, mercury, selenium and hydrochloric acid than any other industrial sector, and the utility industry emits the second highest total emissions of chromium and nickel of all industry sectors.
The electric power industry emits almost two-thirds of the nation's industrial arsenic emissions.
Only 59 power plants representing the entire electric utility sector reported selenium emissions in 2010. Yet, the utility industry is still the top selenium emitter of all industry sectors, releasing 250,220 pounds, or 125 tons, of selenium into the nation's air. That's 76.3 percent of all industrial selenium emissions.
Some states have seen major drops in reported emissions of dangerous heavy metals, while other states have made little progress to reduce these air toxics. For example:
Over the past decade, power plant arsenic emissions have dropped significantly in Virginia (from almost 10,000 pounds reported in 2000 to 352 pounds reported in 2010) and in Tennessee (from almost 8,000 pounds in 2000 to 637 pounds in 2010). Power plant arsenic emissions have also dropped in New York, North Carolina, and other states. But, states including Georgia, Indiana, North Dakota, Texas, and Utah have remained flat or seen only modest reductions in power plant arsenic emissions over the past decade. Montana has reported a steady rise in that state's power plant's arsenic emissions over the past decade.
From 2009 to 2010, power plant lead emissions actually increased in 16 states.
Pennsylvania—by far the largest state in terms of power plant arsenic emissions—has actually increased its reported power plant arsenic emissions over the past decade, from 15,861 pounds reported in 2001, to 17,666 pounds of arsenic reported in 2010.
Over the past decade, power plant lead emissions have declined significantly in North Carolina, New York and other states, but lead emissions have held steady in other states like Texas and West Virginia. Power plants in Arkansas reported more chromium emissions in 2010 than did plants in any other state, due almost entirely to the newly-built Plum Point Energy Station, which emitted 12,179 pounds of chromium, or 90 percent of the state's reported total in 2010.
A small handful of the nation's most polluting power plants account for a disproportionately large amount of toxic emissions. For example:
The top 20 percent of all power plant chromium emitters reported almost 40 tons of the chemical released into the air in 2010, which accounts for almost 60 percent of all power plant chromium emissions nationwide.
The top 20 percent of all power plant lead emitters reported almost 32 tons of the chemical released into the air in 2010, which accounts for 65 percent of all power plant lead emissions nationwide.
The top 20 percent of all power plant nickel emitters reported more than 90 tons of the chemical in 2010, which accounts for 74 percent of all power plant nickel emissions nationwide.
Toxic pollution from power plants can cause serious environmental impacts and health effects, especially for children, developing fetuses and vulnerable populations. Exposure to the air toxics that are emitted from coal-fired power plants can cause cancer, damage to the liver, kidney, and the nervous and circulatory systems, and respiratory effects including asthma, decreased lung function and bronchitis.
Overall power plant toxic emissions have declined over the past decade, but the decrease is being driven by a few companies that are installing modern pollution controls while the rest of the nation's power plants are doing very little. The EIP data show that toxic emissions can be reduced, and have been at a number of plants, but that a strong national rule is needed to protect all Americans equally, and to force the dirtiest power plants to clean up.
Methodology
The new EIP report analyzes data obtained from U.S. EPA's Toxics Release Inventory (TRI), and accessible to the public by clicking here. All the rankings in the EIP report are based on 2010 annual reported emissions, the most recent data available, from electric power utilities. The number of power plants that reported emissions of each of these toxics varies considerably from one pollutant to the next. For example, 479 U.S. power plants reported lead emissions to TRI in 2010, whereas only 59 power plants reported Selenium emissions. The number of power plants reporting emissions of Arsenic (145), Chromium (234), Mercury (452), Nickel (222), and Hydrochloric acid (413), also varies considerably. This variation is partly due to the reporting threshold for TRI. Generally, the reporting requirement is only triggered if the facility produces a total of 25,000 pounds of the chemical, although for certain highly toxic, bioaccumulative, or persistent chemicals like lead and mercury, the reporting threshold is much lower.
For more information, click here.
—————
The Environmental Integrity Project is a nonpartisan, nonprofit organization established in March of 2002 by former EPA enforcement attorneys to advocate for effective enforcement of environmental laws. EIP has three goals: 1) to provide objective analyses of how the failure to enforce or implement environmental laws increases pollution and affects public health; 2) to hold federal and state agencies, as well as individual corporations, accountable for failing to enforce or comply with environmental laws; and 3) to help local communities obtain the protection of environmental laws.