This website uses cookies to ensure you get the best experience while browsing it. By clicking 'Got It' you're accepting these terms.


The best of EcoWatch, right in your inbox. Sign up for our email newsletter!
Rod Waddington / CC BY-SA 2.0
By John R. Platt
For years now conservationists have warned that many of Madagascar's iconic lemur species face the risk of extinction due to rampant deforestation, the illegal pet trade and the emerging market for the primates' meat.
Yes, people eat lemurs, and the reasons they do aren't exactly what we might expect.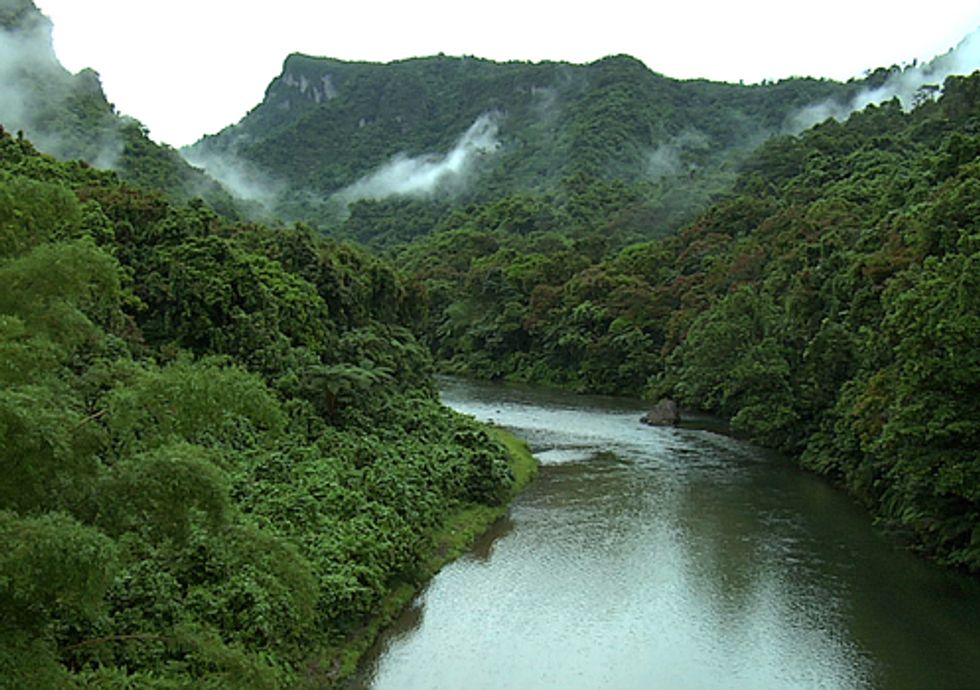 Protecting the land of highest priority for biodiversity conservation also delivers significant, life-sustaining services and income to the world's most impoverished people, according to a new study published this month in the journal, BioScience. Yet conservation efforts and poverty alleviation efforts are both at risk of failing, since this 'natural capital' is grossly undervalued in the global marketplace.
The ground-breaking study, Global Biodiversity Conservation and the Alleviation of Poverty, was led by a team from Conservation International, and co-authored by scientists at NatureServe, National Fish and Wildlife Foundation, and the University of Wisconsin-Madison.
The scientists analyzed the value of benefits the world's poorest people receive from priority areas for biodiversity conservation. They assessed a broad range of 'ecosystem services', the benefits people receive from natural habitats—from local benefits including crop pollination, foods, medicines, and clean, fresh water, to global benefits such as climate regulation.
 
Dr. Will Turner, lead author and vice president for Conservation International, emphasized the strong correlations his team discovered, showing the high value of effectively managing the stocks of natural capital to ease poverty—the world's top conservation priorities (less than a quarter of Earth's land surface) provide over half (56-57 percent) of the world's ecosystem service value, directly supporting the world's poorest people, who generally struggle to survive on less than one dollar a day.
"What the research clearly tells us is that conserving the world's remaining biodiversity isn't just a moral imperative, it is a necessary investment for lasting economic development. But in many places where the poor depend on these natural services, we are dangerously close to exhausting them, resulting in lasting poverty," said Turner.
The study also found that when all 17 ecosystem services they examined are totaled, the benefits of these areas are more than triple (326 percent) the costs of conserving them.
"We have always known that biodiversity is foundational to human well-being, but we now have a strong case that ecosystems specifically located in the world's biodiversity hotspots and high-biodiversity wilderness areas also provide a vital safety net for people living in poverty," said Dr. Russell Mittermeier, president of Conservation International and a co-author of the paper. "Protecting these places is essential not only to safeguard life on earth but also to support the impoverished, ensure continued broad access to nature's services, and meet the U.N. Millennium Development Goals."
The scientists analyzed four different scenarios for the links between biodiversity conservation and human poverty—(1) potential ecosystem services, the range of services that nature provides whether or not people use them; (2) realized ecosystem services, which are directly available to local, downstream or global populations; (3) essential services, representing the immediate and critical benefits available to poor individuals (wood for shelter, water for drinking, etc.); and (4) essential services with transfers, or those which compensate local stewards of natural resources with market or incentive mechanisms.
 
In the last scenario—transfers of benefits from ecosystem services—the researchers reported that markets and other financial mechanisms that provide compensation to local populations who take on the responsibility of protecting and sustainably managing nature at its source (such as Payments for Ecosystem Services or Reducing Emissions from Deforestation and forest Degradation) have the potential to provide a 50 percent increase in benefits to poor communities, delivering up to an additional half trillion USD per year to the people who need it most.
To put this in context, the scientists calculated that if the value generated by ecosystem services to local people were distributed effectively and equitably, it would exceed $1 per-person per-day for nearly one-third of the world's poorest people (331 million of an estimated 1.1 billion living in poverty).
"Developed and developing economies cannot continue to ask the world's poor to shoulder the burden of protecting these globally important ecosystem services for the rest of the world's benefit, without compensation in return," added Turner. "This is exactly what we mean when talk about valuing natural capital. Nature may not send us a bill, but its essential services and flows, both direct and indirect, have concrete economic value."
Co-author Dr. Claude Gascon, executive vice president of the National Fish and Wildlife Foundation said, "This paper clearly shows that the natural world provides huge benefits to humanity by contributing to the well being of local and global communities. Moreover, areas of high biodiversity importance are disproportionately critical in providing these benefits and should therefore be a high priority for protection."
 
"The study also demonstrates that the collection of biodiversity data yields great benefit," said Tom Brooks, chief scientist at NatureServe. "Not only in guiding conservation in its own right, but also—when analyzed alongside socio-economic datasets—in informing policy across the board."
 
Addressing gaps that still remain in the science, Turner added, "Is natural capital alone sufficient to alleviate poverty? The answer is no. Our existing information of the value of ecosystem services is grossly insufficient, and we have much work ahead of us to quantify these services. But the magnitude of synergies between priority biodiversity conservation areas and poverty alleviation goals is so large, that we really must work on them together."
Mittermeier concluded, "We have learned a lot in understanding how ecosystem services flow to people, but in many ways, the world's economic compass is broken—we are undervaluing and overspending our planet's natural capital. That is why it is so important for decision-makers to integrate conservation of nature as a critical component of economic and poverty-alleviation policies this decade. "
For more information, click here.
—————
For more information about the methodology or specific findings of this research, download the full text of the paper by clicking here.
 
Conservation International (CI)—Building upon a strong foundation of science, partnership and field demonstration, CI empowers societies to responsibly and sustainably care for nature, our global biodiversity, for the long term well-being of people. Founded in 1987 and marking its 25th anniversary in 2012, CI has headquarters in the Washington DC area, and 900 employees working in nearly 30 countries on four continents, plus 1,000+ partners around the world. For more information, click here, or on Facebook or Twitter.
 
NatureServe—NatureServe is a non-profit conservation organization whose mission is to provide the scientific basis for effective conservation action. NatureServe represents an international network of biological inventories-known as natural heritage programs or conservation data centers-operating in all 50 U.S. states, Canada, Latin America and the Caribbean. The objective scientific information about species and ecosystems developed by NatureServe is used by all sectors of society-conservation groups, government agencies, corporations, academia, and the public-to make informed decisions about managing our natural resources. For more information, click here.
 
National Fish and Wildlife Foundation (NFWF)—The National Fish and Wildlife Foundation is made up of 80 professional staff in four offices across the country: Washington, D.C.; St. Paul, MN; Portland, OR; and San Francisco, CA.Our Board of Directors is made up of 30 members, all confirmed by the White House. Learn more about the people at the National Fish and Wildlife Foundation by clicking here.
EcoWatch Daily Newsletter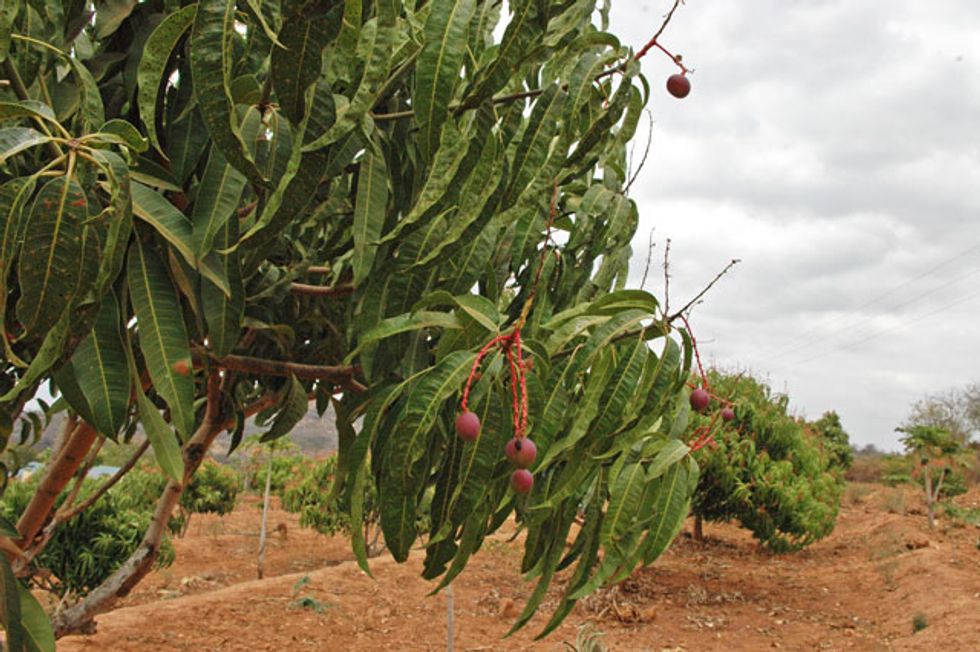 Widespread degradation and deepening scarcity of land and water resources have placed a number of key food production systems around the globe at risk, posing a profound challenge to the task of feeding a world population expected to reach 9 billion people by 2050, according to a new Food and Agriculture Organization (FAO) report published Nov. 28.
The State of the World's Land and Water Resources for Food and Agriculture (SOLAW) notes that while the last 50 years witnessed a notable increase in food production, "in too many places, achievements have been associated with management practices that have degraded the land and water systems upon which food production depends."
Today, a number of those systems "face the risk of progressive breakdown of their productive capacity under a combination of excessive demographic pressure and unsustainable agriculture use and practices," the report says.
No region is immune—systems at risk can be found around the globe, from the highlands of the Andes to the steppes of Central Asia, from Australia's Murray-Darling river basin to the central U.S.
Click here for a map of agricultural systems at risk.
Click here for a table of agricultural systems at risk.
At the same time, as natural resource bottlenecks are increasingly felt, competition for land and water will become "pervasive," the report suggests. This includes competition between urban and industrial users as well as within the agricultural sector—between livestock, staple crops, non-food crop and biofuel production.
And climate change is expected to alter the patterns of temperature, precipitation and river flows upon which the world's food production systems depend.
As a result, the challenge of providing sufficient food for an ever-more hungry planet has never been greater, SOLAW says—especially in developing countries, where quality land, soil nutrients and water are least abundant.
"The SOLAW report highlights that the collective impact of these pressures and resulting agricultural transformations have put some production systems at risk of breakdown of their environmental integrity and productive capacity. These systems at risk may simply not be able to contribute as expected in meeting human demands by 2050. The consequences in terms of hunger and poverty are unacceptable. Remedial action needs to be taken now," said FAO Director-General Jacques Diouf.
Warning Signs
Between 1961 and 2009, the world's cropland grew by 12 percent, but agricultural production expanded 150 percent, thanks to a significant increase in yields of major crops.
But one of the "warning signs" flagged by the SOLAW report is that rates of growth in agricultural production have been slowing in many areas and are today only half of what they were during the heyday of the green revolution.
Overall, the report paints the picture of a world experiencing an increasing imbalance between availability and demand for land and water resources at the local and national levels. The number of areas reaching the limits of their production capacity is fast increasing, the report warns.
25 Percent of the Earth's Lands are Degraded
SOLAW provides for the first time ever a global assessment of the state of the planet's land resources. Fully one quarter are highly degraded. Another 8 percent are moderately degraded, 36 percent are stable or slightly degraded and 10 percent are ranked as "improving." The remaining shares of the Earth's land surface are either bare (around 18 percent) or covered by inland water bodies (around 2 percent). (These figures include all land types, not just farmland.)
FAO's definition of degradation extends beyond soil and water degradation per se and includes an assessment of other aspects of affected ecosystems, for instance biodiversity loss.
Large parts of all continents are experiencing land degradation, with particularly high incidences down the west coast of the Americas, across Mediterranean region of Southern Europe and North Africa, across the Sahel and the Horn of Africa, and throughout Asia. The greatest threat is the loss of soil quality, followed by biodiversity loss and water resources depletion.
Some 1.6 billion hectares of the world's best, most productive lands are currently used to grow crops. Parts of these land areas are being degraded through farming practices that result in water and wind erosion, the loss of organic matter, topsoil compaction, salinization and soil pollution, and nutrient loss.
For a breakdown of world land degradation by graph, click here.
Water Scarcity and Pollution on the Rise
Water scarcity is growing and salinization and pollution of groundwater and degradation of water bodies and water-related ecosystems are rising, SOLAW also reports. Large inland water bodies are under pressure from a combination of reduced inflows and higher nutrient loading—the excessive build-up of nutrients like nitrogen and phosphorus. Many rivers do not reach their natural end points and wetlands are disappearing.
In key cereal producing areas around the world, intensive groundwater withdrawals are drawing down aquifer storage and removing the accessible groundwater buffers that rural communities have come to rely on.
"Because of the dependence of many key food production systems on groundwater, declining aquifer levels and continued abstraction of non-renewable groundwater present a growing risk to local and global food production," FAO's report cautions.
To see a distribution of world water scarcity map, click here.
A Poverty Trap
"Worldwide, the poorest have the least access to land and water and are locked in a poverty trap of small farms with poor quality soils and high vulnerability to land degradation and climatic uncertainty," the report notes.
Some 40 percent of the world's degraded lands are found in areas with high poverty rates. Still, in a sign that degradation is a risk across all income groups, 30 percent of the world's degraded lands are in areas with moderate levels of poverty while 20 percent are in areas with low poverty rates.
Prospects for the Future
FAO estimates that by 2050, rising population and incomes will require a 70 percent increase in global food production. This equates to another one billion tons of cereals and 200 million ton of livestock products produced each year.
"For nutrition to improve and for food insecurity and undernourishment to recede, future agricultural production will have to rise faster than population growth and consumption patterns adjusted," says SOLAW.
More than four-fifths of production gains will have to occur largely on existing agricultural land through sustainable intensification that makes effective use of land and water resources while not causing them harm.
Recommendations
Improving the efficiency of water use by agriculture will be key, according to the report. Most irrigation systems across the world perform below their capacity. A combination of improved irrigation scheme management, investment in local knowledge and modern technology, knowledge development and training can increase water-use efficiency.
And innovative farming practices such as conservation agriculture, agro-forestry, integrated crop-livestock systems and integrated irrigation-aquaculture systems hold the promise of expanding production efficiently to address food security and poverty while limiting impacts on ecosystems.
FAO recently highlighted its vision for the sustainable intensification of agricultural production in its publication, Save and Grow: A New Paradigm for Agriculture, released earlier this year.
Another area where improvement is needed is increasing investment in agricultural development. Gross investment requirements between 2007 and 2050 for irrigation water management in developing countries are estimated at almost $1 trillion. Land protection and development, soil conservation and flood control will require around $160 billion worth of investment in the same period, SOLAW reports.
Finally, greater attention should be paid not only to technical options for improving efficiency and promoting sustainable intensification, but also to ensuring that national policies and institutions are modernized, collaborate together and are better equipped to cope with today's emerging challenges of water and land resource management.
SOLAW contains numerous examples of successful actions undertaken in various parts of the world, which illustrate the multiple options available that are potentially replicable elsewhere. Given increasing competition for land and water resources, choices of options inevitably require stakeholders to evaluate trade-offs among a variety of ecosystem goods and services. This knowledge would serve to mobilize political will, priority setting and policy-oriented remedial actions, at the highest decision-making levels.
For more information, click here.