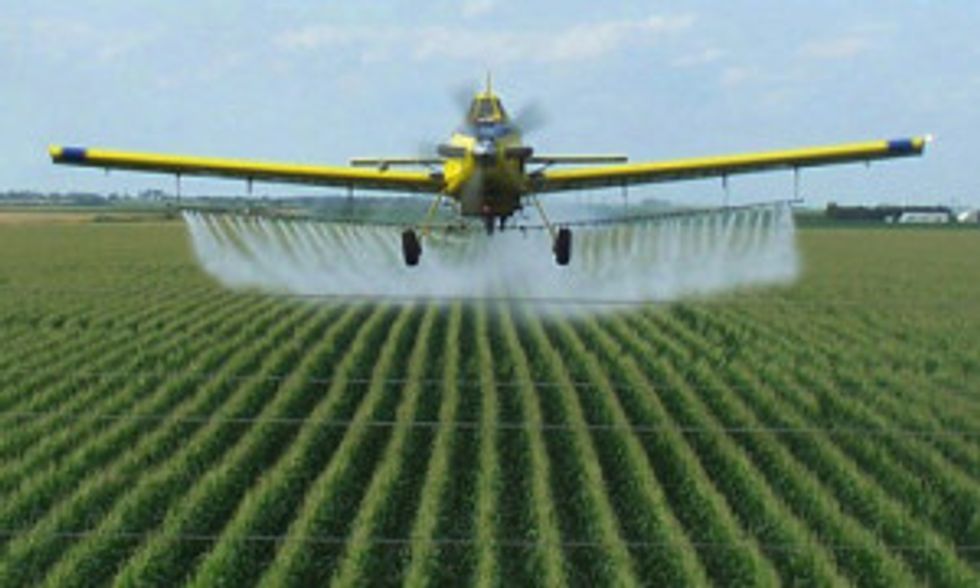 On April 30, the U.S. Environmental Protection Agency (EPA) proposed the impending approval of Enlist Duo™, a double herbicide combination of 2,4-D and glyphosate from Dow Chemical Co. Despite numerous organizations' efforts and 500,000 signatures to stop the EPA from moving forward with this proposal, the EPA could still prioritize Dow profits over the health and well being of our current population, future generations and our planet.
According to the Environmental Working Group, if the EPA moves forward, the use of 2,4-D nationwide could more than triple by 2020, leading to accelerated herbicide resistance and exposing communities near 2,4-D-resistant corn and soybean fields to eight times more 2,4-D than today's current rates. While the EPA acknowledges the concerns about the effects of the pesticide on non-target plants and animals, they are still upholding Dow's claims that 2,4-D will "not cause any unreasonable adverse effects on the environment." Regarding human health, the EPA based all of its health and safety criteria on the results of one study conducted by Dow AgroSciences, causing many to question the potential biases of their results.
Stand with the countless individuals and organizations that are fighting against this injustice and sign this petition to support human and environmental health today and for generations to come.
[emailpetition id="13"]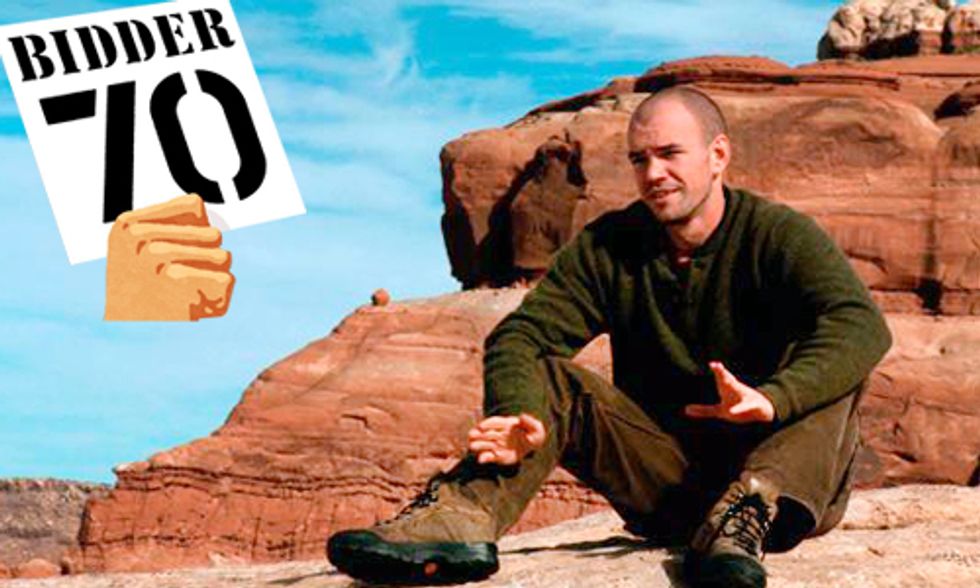 In 2008, climate activist Tim DeChristopher, disrupted a controversial a Bush-era Bureau of Land Management oil and gas lease auction by successfully bidding on parcels totaling $1.7 million. DeChristopher's bidding effectively safeguarded 22,000 acres of pristine Utah land.
Even though the auction was later deemed illegal, DeChristopher's heroic act of non-violent civil disobedience got him indicted and convicted on two federal charges, and on June 23, 2011, he was sentenced to two years in federal prison. In his 35-minute address at the sentencing hearing, DeChristopher, said, "My future, and the future of everyone I care about, is being traded for short-term profits. I take that very personally. Until our leaders take seriously their responsibility to pass on a healthy and just world to the next generation, I will continue this fight."
Click here to watch the BIDDER 70 trailer, a film directed by Beth and George Gage, that tells DeChristopher's inspiring story and then sign this petition requesting Netflix stream BIDDER 70.
Signing this petition sends an email directly to Netflix.
[emailpetition id="11"]
EcoWatch Daily Newsletter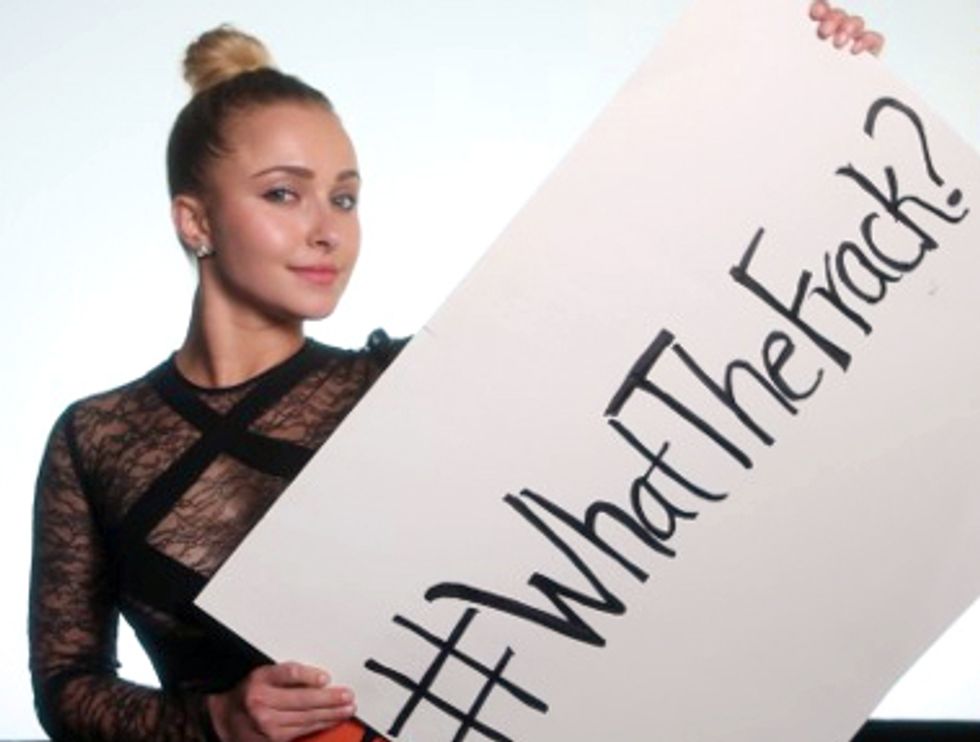 Celebrities, including Hayden Panettiere, ask "What the Frack?"
From the Sacramento Valley to Los Angeles County, fracking is quickly expanding across California, polluting local air, threatening local waterways, accelerating climate change, eroding property values and creating tremendous amounts of toxic waste.
The California Department of Conservation (DOC) is accepting public comments on its proposed oil and gas regulations. Now is the time to make your voice heard and call on California Gov. Brown and the DOC to place an immediate ban on fracking. The 60-day public comment period ends Jan. 14, 2014.
For more information on fracking in California, visit the Californians Against Fracking website. For information on upcoming public hearings, click here.
Signing this petition sends the following comments to the DOC: 
[emailpetition id="10"]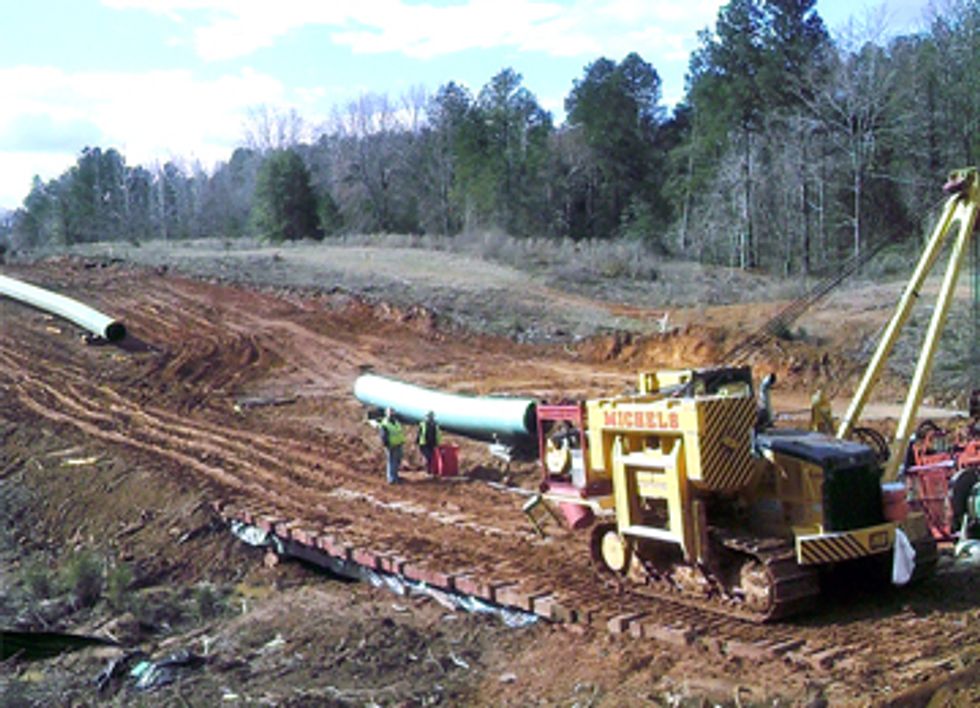 Sign this petition to tell the federal Pipeline Hazardous Materials Safety Administration (PHMSA) to perform its legal duty to protect human health and the environment from TransCanada's southern leg of the Keystone XL pipeline.
 
PHMSA's mission is to protect people and the environment from the risks of hazardous materials transportation. Their vision is that no harm results from hazardous materials transportation. PHMSA is failing to fulfill its responsibilities in regards to TransCanada's southern segment of the Keystone XL pipeline.
Stand with Landowners Against TransCanada and tell PHMSA to do its job and immediately investigate the anomalies, stop further construction of the southern leg of the Keystone XL pipeline, write a formal report, appropriate enforcement and hold a town hall meeting in east Texas to discuss the findings of the investigation.
Read this article for background information.
This exclusive video shows the extent of the anomalies on the southern leg of the Keystone XL pipeline:
[emailpetition id="9"]