By Perry Wheeler
Following global pressure on pet food companies, industry giants Mars and Nestlé have announced that they will take steps to ensure their pet food supply chains are free of human rights abuses and illegally caught seafood. Their commitments to act on transshipping at sea increase the need for global seafood giant Thai Union, a supplier for both companies, to eliminate any outstanding risks of human rights abuses and illegal, unreported and unregulated fishing in its own supply chains.
Nestlé has committed to a full ban on transshipment at sea in its supply chains, while Mars has committed to suspend the use of transshipped products in its supply chains if its seafood suppliers cannot adequately address the human rights and illegal fishing issues associated with the practice in the coming weeks.
"Pet owners and activists have demanded that companies eliminate human rights abuses from their pet food supply chains. This move toward stopping out of control transshipment at sea means we're finally seeing results," said Greenpeace USA oceans campaigner Graham Forbes.
"These are the two largest pet food companies in the world and their commitments to address transshipping at sea will put significant pressure on suppliers like Thai Union to show the leadership needed to clean up their own seafood supply chains. We'll be closely monitoring Mars' and Nestlé's progress to ensure these policies lead to real changes on the water," added Forbes.
Greenpeace launched a campaign in 2016, Cats vs. Bad Tuna, to demand that Mars ensure its supply chains were free of any potential human rights abuses. A Greenpeace Southeast Asia report, Turn the Tide, demonstrated the unacceptably high risk of tainted seafood entering numerous supply chains throughout 2016, including Nestlé and Thai Union's. Nestlé immediately committed to address the concerns when they were raised in the report. Mars committed to tackle unchecked transshipment at sea in its pet food supply chains this month.
"Over the past several years, Nestlé and Greenpeace have worked together to strengthen Nestlé's policies governing the procurement and responsible sourcing of seafood," said Nestlé Purina PetCare head of sustainability Jack Scott. "In light of Greenpeace's research findings, Nestlé has committed to a ban on all transshipments at sea."
Transshipment is a process through which companies move fish from one vessel to another, enabling them to remain at sea for extended periods of time to plunder the oceans, dodge regulations and keep fishers as a captive workforce. In addition to its connections to human rights abuse, transshipment at sea provides an opportunity for illegal fishing vessels to unload their illegally caught loads into supply chains, away from port authorities. In 2015, an estimated 40 percent of these transfers happened on the high seas, outside of the jurisdiction of national authorities. Transshipment at sea has also been linked to other organized crime, including drug, weapon and wildlife trafficking.
Mars' and Nestlé's commitments send a strong message to Thai Union to address transshipment in its supply chains. Greenpeace is currently pressuring Thai Union to make sweeping changes for workers and our oceans across its seafood supply chains. Greenpeace has campaigned on Thai Union since 2015 and is asking the company to lead the seafood industry by ending transshipment at sea, addressing overfishing and destructive fishing and increasing traceability from sea to plate.
"Mars recognizes the risks of transshipment at sea. We want to see human rights respected and the environment protected in our seafood supply chains" said Isabelle Aelvoet, global sustainability director at Mars Petcare.
"The current problems associated with transshipment are serious and demand urgent attention. We are committed to working with our suppliers to remedy these problems, but if we cannot resolve these issues to our satisfaction quickly, we will seek to end the use of transshipped products in our supply chains until these serious problems are fixed."
Thursday's news follows a new report from Global Fishing Watch highlighting the problems with transshipment at sea. The report found that from 2012-2016, refrigerated cargo vessels participated in more than 5,000 likely transshipments. Concerns were raised about Mars and Nestlé supply chains in a 2015 New York Times investigation into human rights abuses at sea.
EcoWatch Daily Newsletter
If you have a dog or cat that became ill after eating jerky pet treats, the Food and Drug Administration (FDA) would like to hear from you or your veterinarian to help solve the mystery of what is causing the outbreak.
The treats in question are sold as jerky tenders or strips made of chicken, duck, sweet potatoes and/or dried fruit. About 3,600 dogs and 10 cats have been sickened in the U.S. since 2007 with jerky-related illnesses that have resulted in the deaths of 580 pets.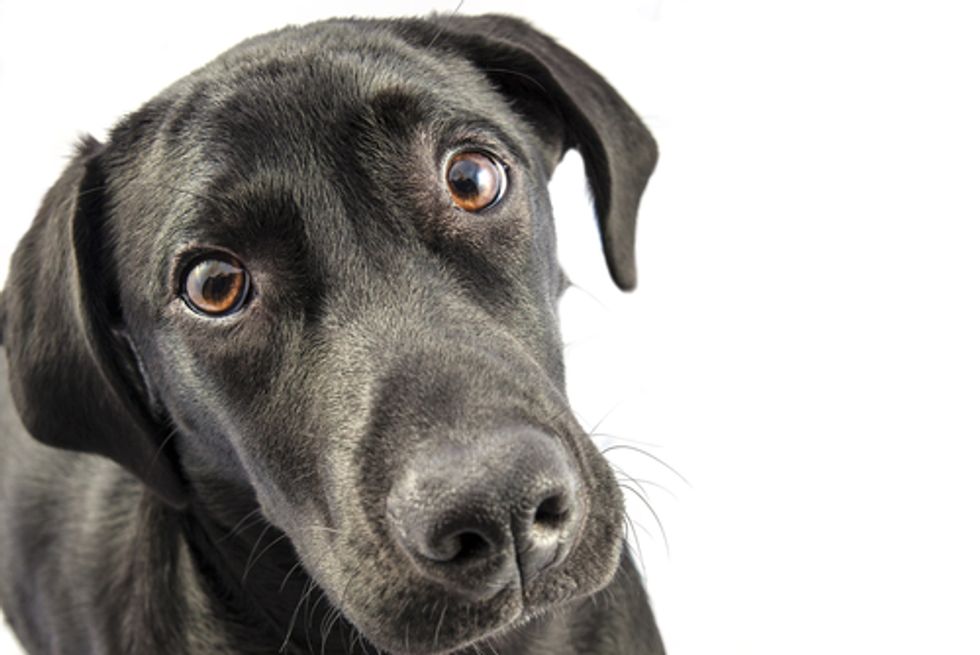 Photo courtesy of Shutterstock
Most of the jerky products implicated were made in China. Manufacturers of pet foods are not bound by U.S. law to list the country of origin for each ingredient in their products.
Food & Water Watch has been urging the FDA to update the public with more information about this situation for months and said the federal agency should seek out more information from the pet treat manufacturers.
"FDA should focus its inspection and laboratory activities on those imported pet treats and require more data from the companies to prove that the products are safe," Executive Director Wenonah Hauter said in a news release.
The administration should release the proposed rule on preventive controls for animal feed, including pet food, under the FDA Food Safety Modernization Act, said Food & Water Watch. The proposed rule would strengthen assurances that imported food meets the same safety standards as food produced domestically.
"This proposed rule has been held up by the Office of Management and Budget for nearly two years," Hauter said.
The FDA is urging pet owners or veterinarians to contact the agency if they've seen these illnesses firsthand by calling the FDA Consumer Complaint Coordinator in their state.
Symptoms include decreased appetite, decreased activity, vomiting, diarrhea (sometimes with blood or mucus), increased water drinking and increased urination within hours of eating the treats.
About 60 percent of cases involved gastrointestinal illness and about 30 percent involved kidney and urinary systems. Severe cases may include kidney failure, gastrointestinal bleeding and a rare kidney disorder. The remaining cases involved a variety of symptoms, such as collapse, convulsions or skin issues.
"This is one of the most elusive and mysterious outbreaks we've encountered," veterinarian Dr. Bernadette Dunham, director of the FDA's Center for Veterinary Medicine, said in a statement.

Like many other plant-based foods and products, CBD oil is one dietary supplement where "organic" labels are very important to consumers. However, there are little to no regulations within the hemp industry when it comes to deeming a product as organic, which makes it increasingly difficult for shoppers to find the best CBD oil products available on the market.
<p>Here you can learn about the importance of organic hemp oil, why it's better for the environment, and which CBD companies actually make trustworthy products with sustainable farming processes. origins which weigh heavily on many consumers who want to buy a product that's produced in the best way possible for not only themselves to ingest, but for the environment as well through sustainable farming methods. </p><h2>What Is CBD Oil?</h2><p>First things first, CBD stands for cannabidiol, and it's a cannabinoid found within cannabis sativa plants. This plant compound is believed to have many potential benefits, and it is primarily derived from hemp plants via a CO2 extraction process. </p><p>Since CBD is extracted from industrial hemp, which contains only trace amounts of THC (the psychoactive component in cannabis plants), this means that CBD won't make you feel high like marijuana, which has much higher levels of THC that causes psychoactive effects. Instead, the effects of CBD are much more subtle and promote a general sense of calm and relaxation in most users.</p><h2>What Makes a CBD Oil Organic?</h2><p>In terms of organic labels, perhaps the most important (and prominent) certification comes from the United States Department of Agriculture (USDA). This government organization has been labeling foods as "organic" for many years, but what exactly does this certification entail? Essentially, a label indicating that a product is "USDA Organic" or "Certified Organic" means that at least 95% of the ingredients are obtained from organic sources.</p><p>For a crop to be considered organic by the USDA, it must be grown without the use of industrial solvents, irradiation, genetic engineering (GMOs), synthetic pesticides, or chemical fertilizer. Instead, farmers rely on natural substances and <a href="https://www.usda.gov/media/blog/2012/03/22/organic-101-what-usda-organic-label-means" rel="noopener noreferrer" target="_blank">mechanical, physical, or biologically based farming</a> techniques to cultivate healthy and organic crops.</p><p>Before the passage of the 2018 Farm Bill, no hemp-derived products could be dubbed as "certified organic" since the hemp plant and its extracts were still categorized as a Schedule I Controlled Substance. However, it's still difficult for CBD companies to obtain a USDA certified organic label for their products due to the legal grey area that still surrounds CBD extracts. </p><p>Because of these challenges, and due to the fact that industrial hemp has only recently become an agricultural crop, very few CBD oils are USDA certified organic. Rather, many CBD products contain hemp extracts from plants that were grown in organic conditions but may not be federally certified.</p><h2>What are the Best Organic CBD Oil Brands?</h2><p><em>Each product featured here has been independently selected by the writer. If you make a purchase using the links included, we may earn commission.</em></p><em><br></em>