This website uses cookies to ensure you get the best experience while browsing it. By clicking 'Got It' you're accepting these terms.
The Opera House is seen with smoke haze which enveloped Sydney Harbor on Dec. 10 in Sydney, Australia. Smoke haze hangs over the city as the New South Wales fire danger risk is raised from 'very high' to 'severe'. James D. Morgan / Getty Images
The brushfires raging through New South Wales have shrouded Australia's largest city in a blanket of smoke that pushed the air quality index 12 times worse than the hazardous threshold, according to the Australia Broadcast Corporation (ABC).
The Paradise Fossil Plant in Kentucky. Coal-fired power plants are a major source of air pollution.
TVA / GPA Photo Archive / Flickr /
CC BY 2.0
Tweeting that the U.S. has the cleanest air in the world does not make it so. Not only do we rank 10th, but a new study says that after steady improvement during the Obama-era, air pollution has gotten worse while Donald Trump has been president.
EcoWatch Daily Newsletter
Exposure to air pollution is known to cause a vast array of respiratory health problems, but in a new study, researchers at Columbia University's Mailman School of Public Health have determined that air pollution can also weaken bones.
The paper, published in The Lancet Planetary Health, is the first to document high rates of hospital admissions for bone fractures in communities with elevated levels of ambient particulate matter (PM2.5).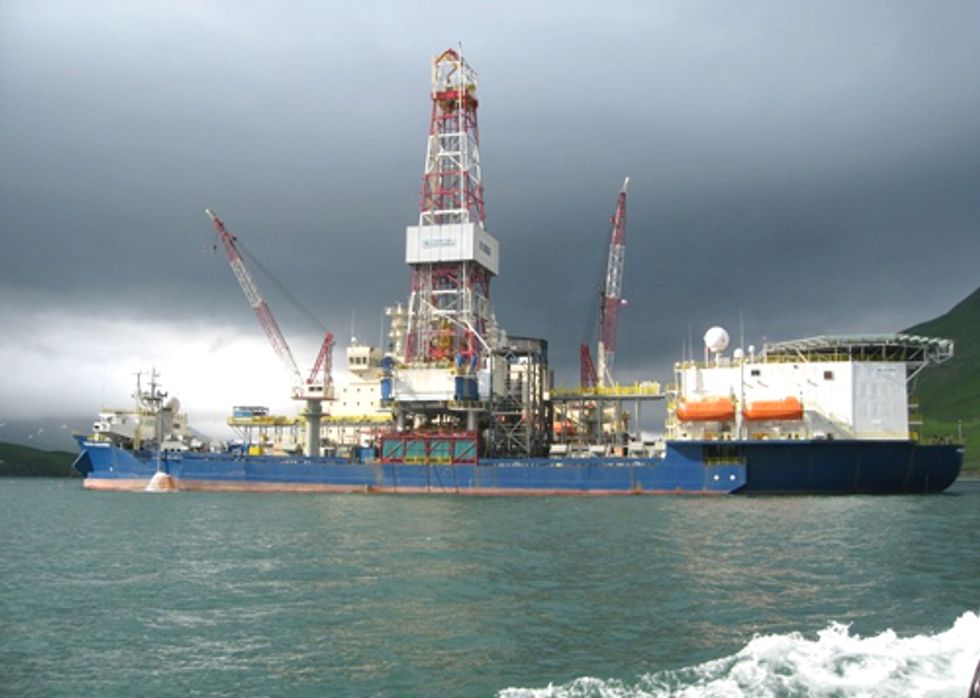 A coalition of groups has filed a lawsuit in the Ninth Circuit Court of Appeals challenging the U.S. Environmental Protection Agency's (EPA) issuance of air pollution discharge permits for Shell's Discoverer drillship and associated fleet for use in the Beaufort and Chukchi seas. The permits, provisionally approved last September, were issued Feb. 10, 2012. Shell intends to use the Discoverer to drill in the fragile, remote, stormy and icy waters of the America's Arctic Ocean starting this summer.
Alaska Wilderness League, Center for Biological Diversity, Natural Resources Defense Council, Northern Alaska Environment Center, Oceana, Pacific Environment, Resisting Environmental Destruction on Indigenous Lands (REDOIL), Sierra Club, and The Wilderness Society filed the challenge late last Friday, represented by Earthjustice. The organizations issued the following statement regarding the lawsuit:
"As early as this summer, the Discoverer drillship and other vessels in Shell's fleet could be in the Chukchi Sea or Beaufort Sea of the Arctic Ocean where they will pump tens of thousands of tons of pollution into pristine Arctic skies. Not only will they be drilling for oil in some of the harshest conditions on earth, each year these ships will emit large amounts of harmful air pollutants such as carbon monoxide, nitrogen dioxide and particulate matter. Further, greenhouse gases and black carbon from the Discoverer fleet are expected to accelerate the loss of snow and sea ice in the Arctic, to the detriment of both the fragile Arctic ecosystem and members of Alaska Native communities that rely upon a healthy ecosystem for subsistence and other traditional cultural activities.
"The EPA approved these permits without ensuring that all air quality standards are met, and as such our only option is to challenge them in court. Although the Clean Air Act requires modern pollution controls that could greatly reduce much of this pollution, the EPA did not require Shell to install all the controls it should have.
"In addition to the excess air pollution from the Discoverer and Shell's other ships, Shell's drilling poses other risks. Drilling for oil in the remote waters of the Arctic Ocean is risky and fraught with potential disaster. An oil spill in these waters would have significant impacts on endangered and threatened species such as bowhead whales and polar bears."
For more information, click here.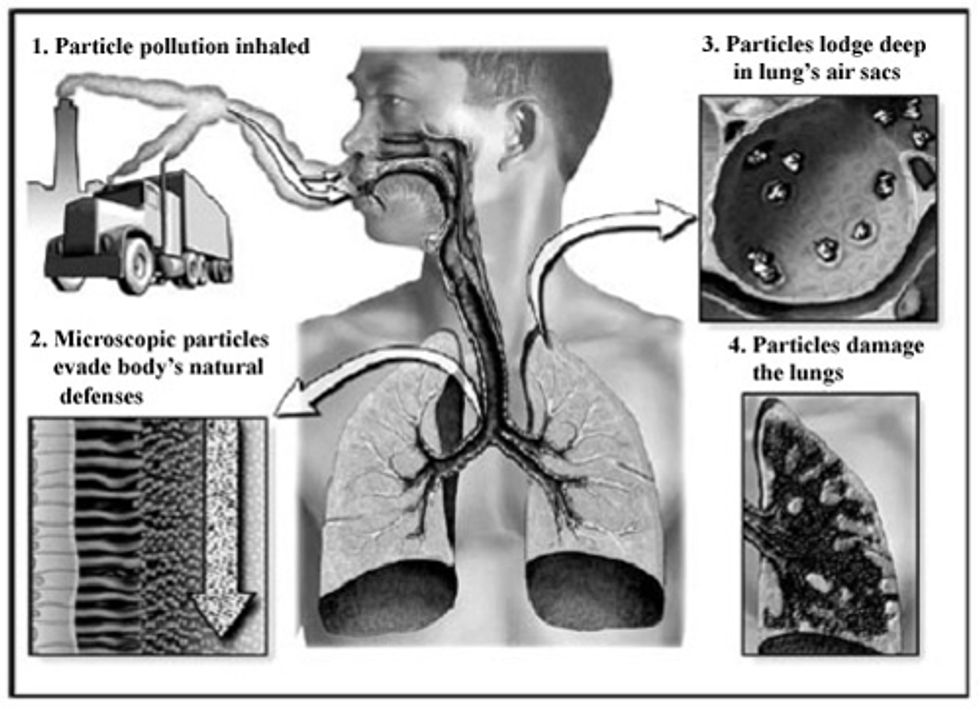 The American Lung Association and the National Parks Conservation Association filed a federal lawsuit on Feb. 14 to force the U.S. Environmental Protection Agency (EPA) to complete the required review of the need for stronger limits on the amount of soot, smoke and other airborne particles that endanger public health.
Airborne particulate matter is comprised of tiny particles of smoke, soot, metals and other chemical compounds emitted from sources like power plants, factories, and diesel trucks. Scientists say particulate matter, which can penetrate deep into our lungs, is one of the most toxic forms of air pollution.
The Clean Air Act requires EPA to review the science and update the National Ambient Air Quality standards every five years to ensure the public is protected by the best available science. The agency failed to meet the deadline in October 2011. EPA's failure to update these standards nationwide means that outdated limits remain in place even though they fail to protect public health. Those particularly hard hit by particulate pollution include children, seniors, people with lung disease, heart disease and diabetes, and low income communities. Without updated standards, millions of Americans will face continued risk from unhealthy levels of particle pollution. Stronger standards would drive cleanup measures nationwide that could prevent thousands of premature deaths annually, according to an analysis published in 2011.
The lawsuit, filed by the public interest law firm Earthjustice on behalf of both national, nonprofit organizations, asks the U.S. District Court for the District of Columbia to impose a deadline of October 2012 for EPA to complete its review of the National Ambient Air Quality Standards.
In a companion lawsuit filed last week, nearly a dozen state attorneys general also sued the EPA over this ongoing violation of the federal Clean Air Act.
"EPA let this deadline come and go but did nothing to address a growing health crisis," said Earthjustice attorney Paul Cort. "Meanwhile, thousands more Americans are getting sick and dying from the air they breathe. EPA needs to act now, do its job, and obey the law."
The health risks caused by breathing particulate matter are outlined in a recent study published by Earthjustice, the American Lung Association, and the Clean Air Task Force. The report, Sick of Soot, details how a reduction of soot in the air can prevent more than 35,000 premature deaths each year, decrease cases of aggravated asthma by more than one million, and save at least $280 billion in health care costs.
"Since the last review, we've learned a lot about how dangerous these particles are. It makes no sense to continue to base public health protections on outdated science," said Janice Nolen, assistant vice president of National Policy and Advocacy for the American Lung Association. "A stronger particulate matter standard would provide more protection to people across the nation from dangerous particles. Strengthening the standards drives the action we can take to prevent thousands of premature deaths and hundreds of thousands of asthma attacks each year. EPA needs to finish its job."
In 2006, EPA overruled its science advisors, who called for stronger pollution protections, and instead adopted the current weak particulate matter standards. In 2009, as a result of a separate legal challenge brought by these same health and environmental groups, a federal appeals court ruled that these standards were deficient and sent them back to EPA for corrective action. Since then, EPA has failed to propose new standards for particulate matter.
Airborne particulate matter is comprised of tiny particles of smoke, soot, metals and other chemical compounds emitted from sources like power plants, factories, and diesel trucks. Scientists say particulate matter, which can penetrate deep into our lungs, is one of the most toxic forms of air pollution. Particulate matter is also responsible for much of the haze that clouds many of our cities and parklands.
"These particles of pollution are a hazard not only to our health but to our environment as well," said Mark Wenzler, vice president of Climate & Air Quality Programs at the National Parks Conservation Association. "The same soot we breathe is also degrading the views, plants, and wildlife in our national parks. For the sake of our parks and their neighboring communities that depend on clean, clear air, it's time for EPA to get to work and clear the air."
For more information, click here.