This website uses cookies to ensure you get the best experience while browsing it. By clicking 'Got It' you're accepting these terms.


The best of EcoWatch, right in your inbox. Sign up for our email newsletter!
Wilfredorrh / Flickr
By Jessica Corbet
Angering organic farmers and advocates, the Trump administration announced on Monday that it will officially withdraw a rule that would have added animal welfare regulations for meat, eggs and dairy marketed as "organic."
iStock
By Dan Nosowitz
When you think of "free-range" chicken, what exactly comes to mind? That question, amazingly enough, is now central to a lawsuit filed against the U.S. government.
This debate centers around the Organic Livestock and Poultry Practices rule. It is essentially an updated and more precise list of rules about how exactly meat, poultry and eggs will be produced if they are to score the coveted "organic" label—and the price increase that comes along with it. But the rule has been delayed and questioned so often in the eight months since it was officially introduced that the Organic Trade Association has resorted to the nuclear option: sue the U.S. Department of Agriculture (USDA).
EcoWatch Daily Newsletter
UPDATE: On Friday, July 29, President Obama signed into law S. 764, which overturns Vermont's GMO label law and directs the Sec. of Agriculture to come up with a national labeling standard at some point in the next two to three years.
UPDATE: The U.S. House of Representatives passed the bill by a 306-117 vote Thursday. The bill now heads to President Obama's desk.
Looks like we're finally getting GMO labels on food products—just not the kind you can actually read.
President Obama is expected to throw his weight behind a controversial bill that allows businesses to use a smartphone scannable QR code instead of clear, concise wording that informs consumers if a product contains genetically modified ingredients. The bill would also nullify state-by-state GMO labeling mandates such as Vermont's landmark law that took effect on July 1.
"While there is broad consensus that foods from genetically engineered crops are safe, we appreciate the bipartisan effort to address consumers' interest in knowing more about their food, including whether it includes ingredients from genetically engineered crops," White House spokeswoman Katie Hill told Bloomberg in an e-mail. "We look forward to tracking its progress in the House and anticipate the president would sign it in its current form."
The House of Representatives is voting today on legislation from the Senate, which voted 63 to 30 in favor of the bill on July 7, less than a week after Vermont enacted its GMO label law. The bipartisan "compromise" bill was conceived after years of negotiations by Democrat Sen. Debbie Stabenow and Republican Sen. Pat Roberts and is supported by the very industry that produces and profits from such products, including the powerful Grocery Manufactures Association and world's largest seed producer and pesticide giant Monsanto.
Yesterday, the House voted 242-185 on a rules resolution to bar amendments to the bill, meaning it would not have to go back to the Senate. After the House vote today, Congress will be on summer recess until Sept. 8.
Some House Democrats have criticized the bill.
"In order to access the information through the QR code, an individual must have a smartphone and must have access to the internet," Rep. Jim McGovern (D-Mass.) said during a floor debate Wednesday, reported The Hill. "The reality is that not every American has access to a smartphone or the internet," he said, adding that consumers who do have a smartphone would have to painstakingly scan every item they'd like to purchase to see if it contains GMOs.
Many consumer and environmental groups have nicknamed the looming mandate as the "Deny Americans the Right to Know," or DARK Act, as the bill goes against the majority of Americans who support clear labeling for GMOs.

While the influential Organic Trade Association (OTA) unexpectedly endorsed the Stabenow-Roberts bill, the group's backing has been viewed as highly suspicious. Just yesterday, the farmer-controlled Organic Seed Growers and Trade Association announced that it withdrew membership from the OTA, citing "betrayal" over the "Monsanto-backed" bill.
The group also accused the OTA's board members of endorsing a "dangerous" Senate bill as, "recent revelations have made clear that the OTA has created numerous close partnerships with Monsanto including intensive lobbying efforts by the notorious biotech-linked lobbyist Podesta Group on behalf of the deal brokered by Senators Stabenow (D-MI) and Roberts (R-KS)."
The U.S. Food and Drug Administration (FDA) has also expressed concern that the Roberts-Stabenow bill is ridden with loopholes. In its technical comments, the FDA pointed out that the bill has a narrow and ambiguous definition of "bioengineering" that would exempt many foods from GMO sources.
Stabenow has brushed aside the FDA assessment. According to Politico, "she asked the USDA, which will be tasked with implementing the measure, to respond to the FDA assessment's major points ... The USDA's general counsel [said in a letter that] regulatory officials will follow the spirit of the law when crafting rules and require labeling of all GMO ingredients that gain USDA approval as well as those developed with novel technologies."
Still, the bill even has conservative critics. Right wing think tank Heritage Foundation came up with six problems with the labeling bill, with one reason being the "implication is that there's something wrong with [genetically modified] crops."
Despite its flaws, it appears that the bill will soon land on President Obama's desk, as the Republican-controlled House is likely in favor of passage. Last year, the House voted 275-150 to pass an anti-labeling bill.
Bloomberg reported that Republican Mike Conaway of Texas, the chairman of the House Agriculture Committee, has indicated his support of the bill meaning that it will likely pass the lower chamber.
Conaway and House Ag Committee ranking member Collin Peterson told Agri-Pulse that they expect a majority of both Republicans and Democrats to vote for the legislation on final passage. Agri-Pulse noted, however, that the final GMO bill is bunched with "a far more controversial abortion-related measure that Democrats broadly oppose," so stayed tuned for how the final vote tallies.
Meanwhile, a number of major food companies such as General Mills, Campbell Soup, Kellogg, Conagra Foods and Mars have voluntarily added GMO labels on their packages. This marks a larger trend of businesses complying with consumer demand of transparency and organic food.
Sales from organic farms across the country have boomed in recent years, with consumer spending up 72 percent since 2008. Just yesterday, the meat brand Applegate announced its commitment of removing GMOs from its entire supply chain, from animal feed to finished product and gain third-party certification.
Today, yogurt maker Dannon announced that its products in the U.S. that have GMO ingredients will be clearly labeled and has unveiled its first Dannon and Oikos branded products containing more natural and non-GMO ingredients.
"Shoppers are our main ingredient, and what is important to them drives what we do. For this reason, the range of products we make is evolving to provide even more choices," said Dannon CEO Mariano Lozano. "Transparency is the key word for this shift. To show to our consumers that in order to make a real choice, we need clear labels, today we are making a bold change and candidly discussing how transparency from brands is essential for shoppers to make real choices."
Environmental Working Group's President Ken Cook agrees. "While we support a national, mandatory GMO labeling system, we cannot support this proposal because food companies would be permitted to make a GMO disclosure through a means that is unavailable or unfamiliar to many Americans," he said.
"While the proposal clearly intends to require a disclosure on more foods than are covered by state GMO labeling laws, we are concerned that loopholes could undermine Congress' intent."
The Alliance for Food and Farming (AFF), which is run out of a P.O. box in Watsonville, CA, claims to extol the health benefits of consuming both conventional and organic produce and maintains that its members include both conventional and organic farmers.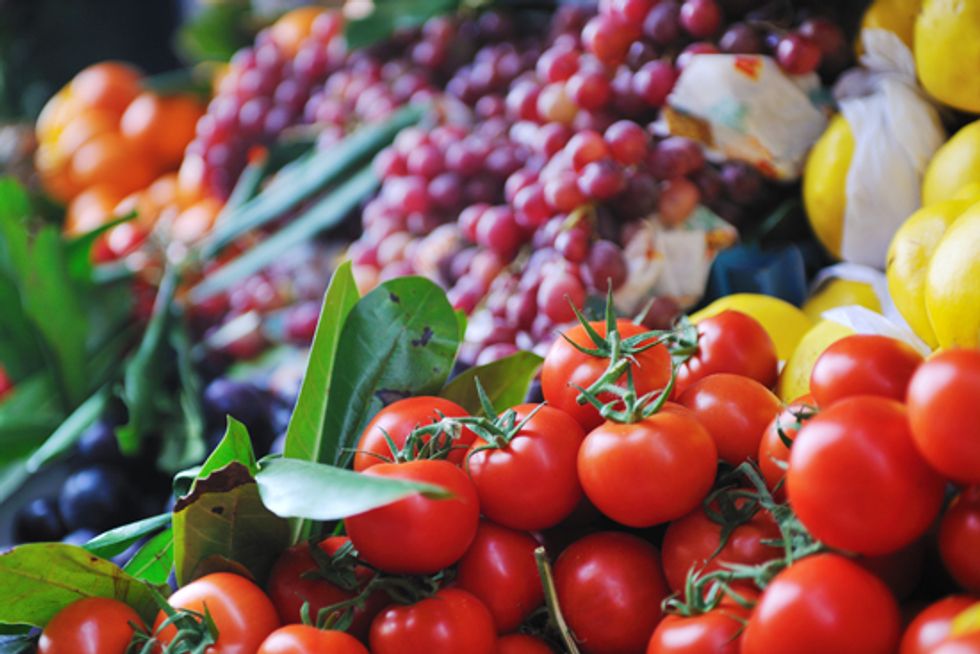 Photo courtesy of Shutterstock
However, the AFF's own website is nothing short of an online shrine to man-made pesticides and foods that delivers those toxic residues directly to the consumer, making clear that it's an agribusiness front group and hardly an outfit that most organic farmers would knowingly associate with.
In fact, the website makes some rather bold assertions that couldn't help but anger any "organic farmers" in its membership, including these:
I took a deep dive into the AFF's website and couldn't find a single bit of content highlighting the difference between conventional and organic agriculture—even though there are many. There's not a word of praise for "members" who choose to grow crops without synthetic pesticides. And there isn't a single statement about the potential health and environmental benefits of selecting organic produce—which, of course, is the primary message of organic farmers and their vendors.
And that's not too surprising when you take a look at the Alliance's 2012 California tax return. It shows that the biggest contributors to the AFF were a "who's who" of chemical agribusiness groups:
California Grape & Tree Fruit:  $15,950
California Pear Advisory Board:  $5,000
California Strawberry Commission:  $15,000
California Carrot Advisory Board:  $10,000
Produce Marketing Association:  $11,500
River Ranch Fresh Foods, LLC:  $6,000
Western Growers:  $12,000
Taylor Farms:  $12,000
California Tomato Farmers:  $10,000
U.S. Apple Association:  $10,000
U.S. Highbush Blueberry Council:  $15,000
Florida Fruit & Vegetable Association:  $5,000
United Fresh Produce Association:  $5,000
California Raisin Marketing Board:  $8,000
All this made me wonder. Just how much time and money is the AFF spending to promote the wares and values of its supporters in organic cultivation?
A review of the AFF's federal 2011 Form 990, which all non-profits are required to file, shows that the group paid $178,554 to The Communications Department, Inc., a mysterious firm claiming to specialize in "public relations, issues management and marketing," according to its one-page website. It turns out that the firm not only shares the same address and phone number as the AFF, but the executive director of the AFF, Marilyn Dolan, is also a shareholder in Communications Department, Inc., according to the AFF's federal tax forms.
Ms. Dolan and the AFF have focused not on promoting organic agriculture, but rather on encouraging consumers to eat their pesticides right along with their fruits and vegetables. And at the same time they've spent a considerable amount of time (and, likely, resources) attacking Environmental Working Group's (EWG) Shopper's Guide to Pesticides in Produce. In 2010, in fact, the AFF applied for and won a $180,000, taxpayer-funded grant from the U.S. Department of Agriculture specifically to fuel its assault on EWG's Shopper's Guide.
Dolan recently told an industry publication, The Packer, that she and the AFF are planning a similar campaign against efforts to require labeling of genetically engineered foods. That's yet another affront to its "members" from organic agriculture.
Compare that with the Organic Trade Association (OTA) an organization that actually represents organic farmers, organic food and companies that deliver products free of toxic pesticides.
From OTA's website:
The Organic Trade Association (OTA) is the membership-based business association for the organic industry in North America. OTA's mission is to promote and protect organic trade to benefit the environment, farmers, the public and the economy. OTA envisions organic products becoming a significant part of everyday life, enhancing people's lives and the environment. OTA is committed to increasing the amount of agricultural land under organic management for the good of the planet and its inhabitants. A healthy supply chain is integral to the continued growth of the organic industry and to consumer choice in the marketplace.
Now we're getting somewhere.  Of course, OTA takes a much different view than the AFF when it comes to the differences between chemical and organic agriculture. Here are a few facts, courtesy of OTA's website:
Is organic agriculture better for the environment?
Organic agricultural production benefits the environment by using earth-friendly agricultural methods and practices.
Does organic farming help protect our water supply?
Researchers studying water quality in 20 of the largest and most important U.S. river basins found 83 pesticides and breakdown products in water and 32 pesticides in fish or stream bed sediment. More than half the streams sampled had concentrations of at least one pesticide that exceeded guidelines for protecting aquatic life.
The OTA's website also lays out in great detail how pesticide pollution from conventional agribusiness has degraded the quality of much of the nation's water: 
Is organic better for the health of the planet and those who live on it?
Organic agriculture protects the health of people and the planet by reducing the overall exposure to toxic chemicals from synthetic pesticides that can end up in the ground, air, water and food supply, and that are associated with health consequences, from asthma to cancer. Because organic agriculture doesn't use toxic and persistent pesticides, choosing organic products is an easy way to help protect yourself.
The OTA provides additional information about the risks pesticides can pose to especially vulnerable populations, including pregnant women and young children.
If that's not enough to convince you that the OTA—not the AFF—is the group looking out for the interests of organic agriculture, the consumers who buy and eat organic food and the overall health of people and environment, the OTA has a response. Any remnants of doubt about which organization truly supports and advocates for organic food will wash away—unlike those pesky pesticide residues that come with crops produced by the conventional agriculture operations that the AFF is really representing.
Visit EcoWatch's FOOD page for more related news on this topic.
——–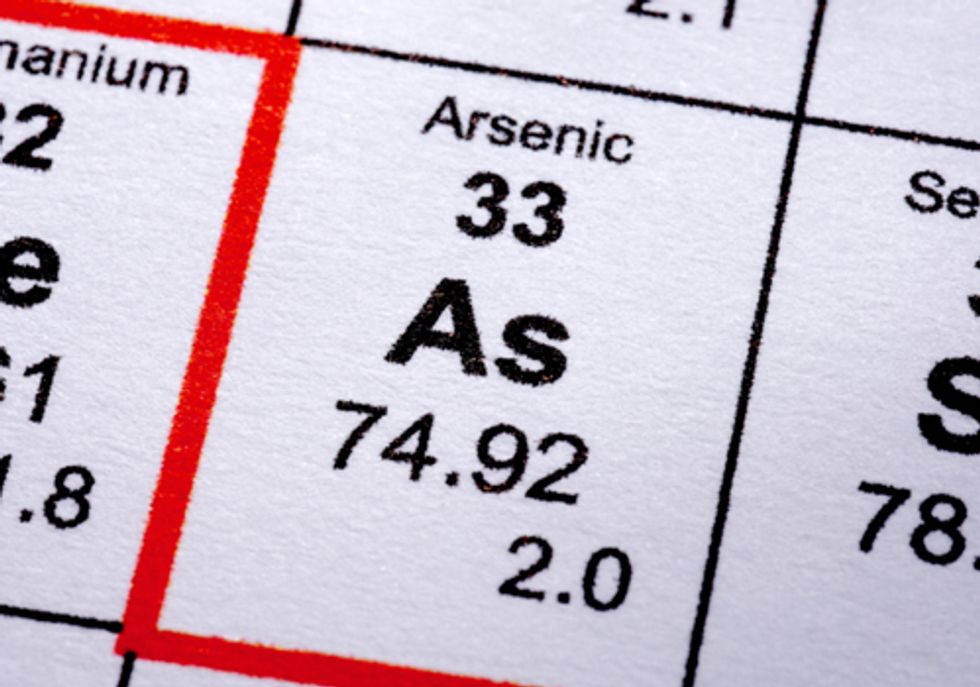 A recently published study by researchers at Dartmouth College has called into question the presence of arsenic in some organic products. While the study itself focused on infant formula, health bars and high energy foods, the resulting interpretation of the findings failed to address the arsenic issue as a serious concern for all food production, the Organic Trade Association (OTA) points out.
"In fact, organic production practices are part of the solution to reducing the application of arsenic-laden herbicides, as well as toxic and persistent pesticides known to create health problems," said Christine Bushway, OTA's executive director and CEO. She added, "These applications are prohibited in organic agriculture. Moreover, this is verified through third-party inspection and strict regulations."
Arsenic is a natural element that can contaminate soil, as well as groundwater used for drinking and irrigation. Legacy residues from decades of routine use of arsenic-based herbicides and insecticides pose a real threat to all food production, organic and conventional. Regardless of how it is raised, rice plants growing in soils still contaminated with arsenic will extract the element from the soil, and some will be present in the grain harvested from those plants.
Past research has also confirmed the presence of hot-spots for arsenic soil contamination, as well as areas free, or nearly free of arsenic residues in soil. Any rice product destined for baby food or children's food should come only from regions known to have arsenic-free soils. Prevention is a core principle of organic farming and food processing, and will drive the response to this new challenge across the organic food industry.
"The levels of exposure and risk from arsenic in certain infant food products documented in this new paper published Feb. 16 in Environmental Health Perspectives online are serious and warrant government action. However, it is not uncommon in the food supply nor unique to rice or arsenic," said Charles Benbrook, chief scientist at The Organic Center.
He added, "Every day, millions of servings of fresh fruits and vegetables, and less frequently fruit juices expose children to pesticide residues and risk above EPA-set safe levels, and sometimes at levels several-fold above what EPA regards as acceptable. A significant share of these high-exposure food servings contains residues of neurotoxic organophosphate (OP) insecticides. Some imported fresh fruits and vegetables pose risks several-fold higher than domestically grown produce, and also deserve more attention by regulators. In the interim, consumption of organic fruit and vegetables is the surest way to avoid high-risk pesticide exposures."
Future arsenic exposures, Benbrook said, can be essentially eliminated by the food industry by mapping arsenic contaminated soils and groundwater resources, as well as areas largely free of arsenic. The crops known to extract arsenic from the soil or irrigation water should be limited to arsenic-free areas.
Agreeing with researchers that it is time for the U.S. Food and Drug Administration and U.S. Environmental Protection Agency to work together to set and enforce regulatory limits on arsenic in our food supply, Bushway said OTA, for its part, will put together a task force to proactively work on solutions to address this issue within the organic industry.
For more information, click here.
—————

The Organic Trade Association (OTA) is the membership-based business association for organic agriculture and products in North America. OTA is the leading voice for the organic trade in the United States, representing over 6,500 organic businesses across 49 states. Its members include growers, shippers, processors, certifiers, farmers' associations, distributors, importers, exporters, consultants, retailers and others. OTA's Board of Directors is democratically elected by its members. OTA's mission is to promote and protect the growth of organic trade to benefit the environment, farmers, the public and the economy.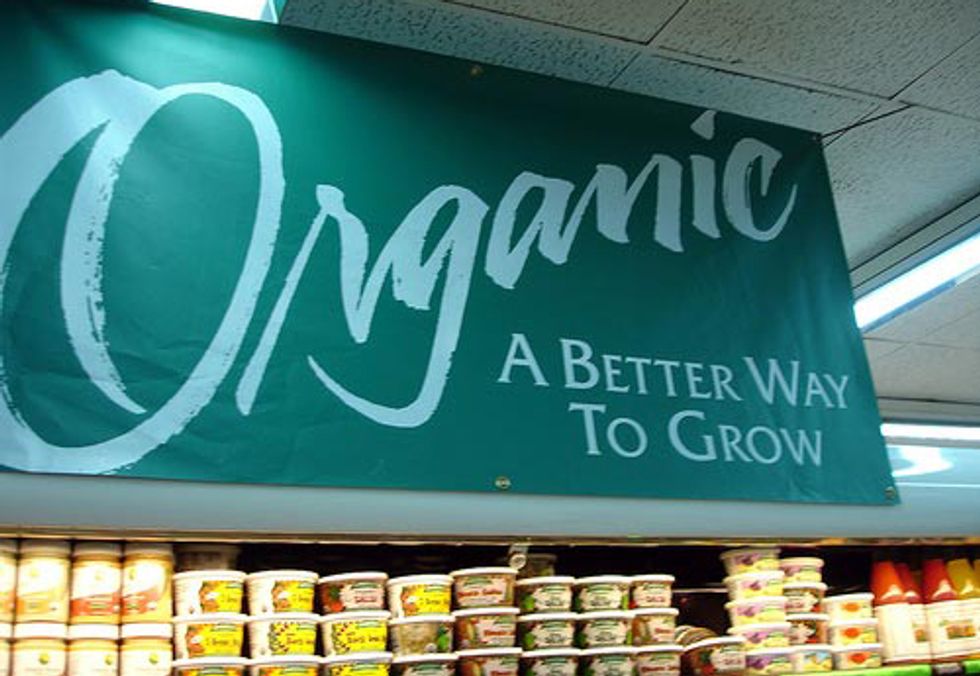 Many will remember 2011 for the continued economic troubles, the lead-up to the 2012 presidential election, and unprecedented political demonstrations around the world and in our own backyards. As the year draws to a close, the Organic Trade Association (OTA) examines several myths about organic agriculture that were busted this year by researchers, the media and shoppers.
Myth #1. Organic is a niche market.
Facts:
Hardly niche—78 percent of consumers buy organic in spite of economy.
Myth #2. U.S. consumers are ambivalent about genetically modified organisms (GMOs).
Facts:
U.S. parents say no to GMOs. We have a right to know how our food is made.
Myth #3. Organic foods are too expensive for the average family.
Facts:
Myth #4. Organic farming can't feed the world.
Facts:
Expert Perspective: On agricultural productivity and food security.
Myth #5. Concern about agrichemicals is yesterday's news.
Facts:
Read the studies:
Myth #6. The Jobless Recovery
Facts:
Organic added jobs at four times the national average in 2010.
For more information, click here.
—————
The Organic Trade Association (OTA) is the membership-based business association for organic agriculture and products in North America. OTA is the leading voice for the organic trade in the United States, representing over 6,500 organic businesses across 49 states. Its members include growers, shippers, processors, certifiers, farmers' associations, distributors, importers, exporters, consultants, retailers and others. OTA's Board of Directors is democratically elected by its members. OTA's mission is to promote and protect the growth of organic trade to benefit the environment, farmers, the public and the economy.