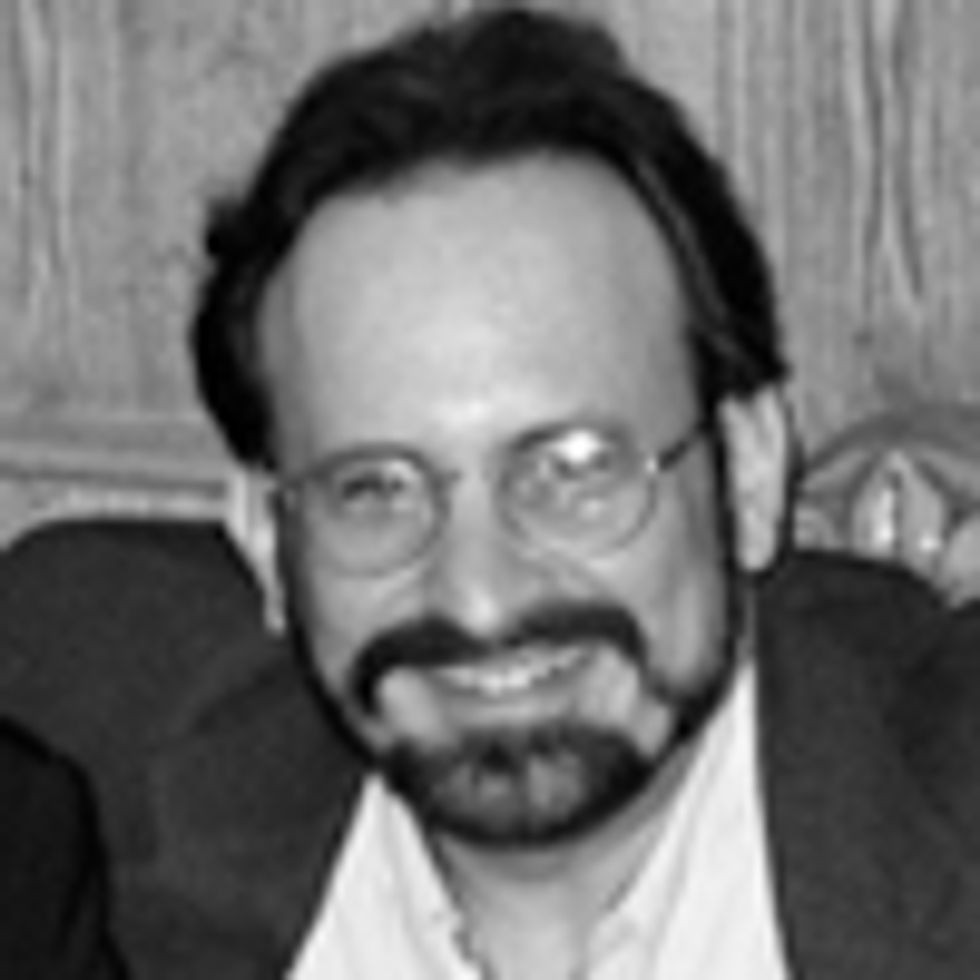 Congressional appropriators are collectively like the notorious Soup Nazi from Seinfeld. Special-interest lobbyists dole up for the dole-out, to face judgment both capricious and fascistic, impossible to predict. For the 2012 omnibus spending bill scheduled for a vote today, Dec. 16, one big surprise verdict has been rendered: "No soup for USEC!"
That's right, the alleged in-the-can $300 million bailout for my favorite non-performing nuclear company won't be leaving the can, or perhaps we should say it's been flushed down the can—it isn't in the bill being introduced in the House. "Left on the cutting-room floor," is how one breaking press account describes it. The "American Centrifuge Plant" or ACP as they called it, is now kaput.
There are few winners in the energy sector. Time-warp manufacturers of incandescent light-bulbs are one, as Congress would block implementation of the Department of Energy's lighting efficiency standards. Why not go whole-hog and rescind the rural electrification program, so to revive the beeswax industry? A coalition of manufacturers, energy industry groups and environmentalists has assembled to bash the move.
Virtually all programs of the Department of Energy (DOE) face cuts from budgets requested by the Administration. Renewable energy suffers more than nuclear and fossil fuels. The $181 million in unallocated authority for renewable energy loan guarantees is rescinded, terminating that whole program, but everybody knew that was coming. And, $233 million has been cut from the U.S. Environmental Protection Agency.
Nuclear industry dreams for a revival of the Yucca Mountain spent fuel repository are dashed, as hoped-for funding to pursue the project did not materialize. That hits USEC at the back-end, since the company's one diversified subsidiary specializes in the storage and transportation of spent nuclear fuel.
No Soup for USEC!
I first heard of the disappearance of the USEC bailout from the DC deal of deals on Dec. 15, when sent a link to the published Energy and Water portion of the bill, which includes no mention of any special funding for USEC. That was soon followed by trade-press articles expressing astonishment that the ballyhooed bailout was gone, as if there had been some mistake. By the end of the trading day, USEC stock was moving in enormous blocks—about 1.5 million shares in the last half hour—to close at the all-time low of $1.16, and falling.
It's almost as if my jabs at Congressman LaTourette (R-OH), pusher of the bailout in the House [see part 4 of this series] had been taken seriously. The impression was reinforced by subsequent analysis of the vanishing bailout in Politico, which included claims that Senate Appropriations leaders, led by Democrats Feinstein and Reid, had forwarded proposed bailout language to the House side and never heard back.
But this explanation by way of accident represents journalistic ignorance, not congressional negligence. Whatever the public posturing, legislators backed away from the bailout for reasons, many of them elaborated in this series of articles on USEC. [see part 1 of this series and subsequent articles in this series] USEC had continued to characterize the needed assistance differently from what DOE was proposing: USEC needed cash to pay its bills, plus a massive loan guarantee; while DOE offered only "technical assistance" with controlled, delayed disbursement. USEC needed a heroine fix. DOE offered methadone rehabilitation.
Atomic Stink Bomb
USEC also had to hope that the congressional bailout would slide by before news of the company's partnership talks with the distinctly un-American AREVA were disclosed. And it almost happened that way, until the omnibus agreement was delayed and AREVA spilled the beans in Paris, in a crisis. The flirtation with the French may have been especially damaging to relations with the Francophobic Tea Party caucus in the House of Representatives.
In sum, the proposed USEC bailout had become an atomic stink bomb, a potential Solyndra Grande that no House Republican wants hung around his neck. And that may hold particularly true of House Speaker Boehner, from Too-Close, Ohio.
That interpretation is supported by reporting in the Columbus Dispatch, according to which, Boehner and other House Republicans considered the proposed USEC bailout as a potential violation of their pledge to include no earmarks—a point I made when the bailout idea was unveiled.
While it remains technically possible for the USEC bailout, or any other change, to be added to the bill in the final hours, nobody thinks that will actually happen. Congress intends to adjourn for the holidays, and USEC will be left with its threat to "demobilize" ACP permanently, in the absence of both a bailout and a loan guarantee.
The only total reality escapee is Rob the Poor Portman, U.S. Senator from Ohio, who has built his whole political career on USEC advocacy. "We can't let it go. This would require us to come back later and spend far more of the taxpayers' money," Portman is quoted as saying by Politico, on news of the missing bailout language. "You have to have it."
No, Rob, we don't have to have it. Your White House ambitions are not a national security need.
A more accurate assessment of the "American Centrifuge Plant" was made also on Thursday afternoon by a regular commenter on a USEC investor message board: "Yes, it's over. It was never real anyway."
The big winners of the 2012 omnibus appropriations battle are the people of Ohio, who now can reclaim our public land from the political fiction that has passed.
EcoWatch Daily Newsletter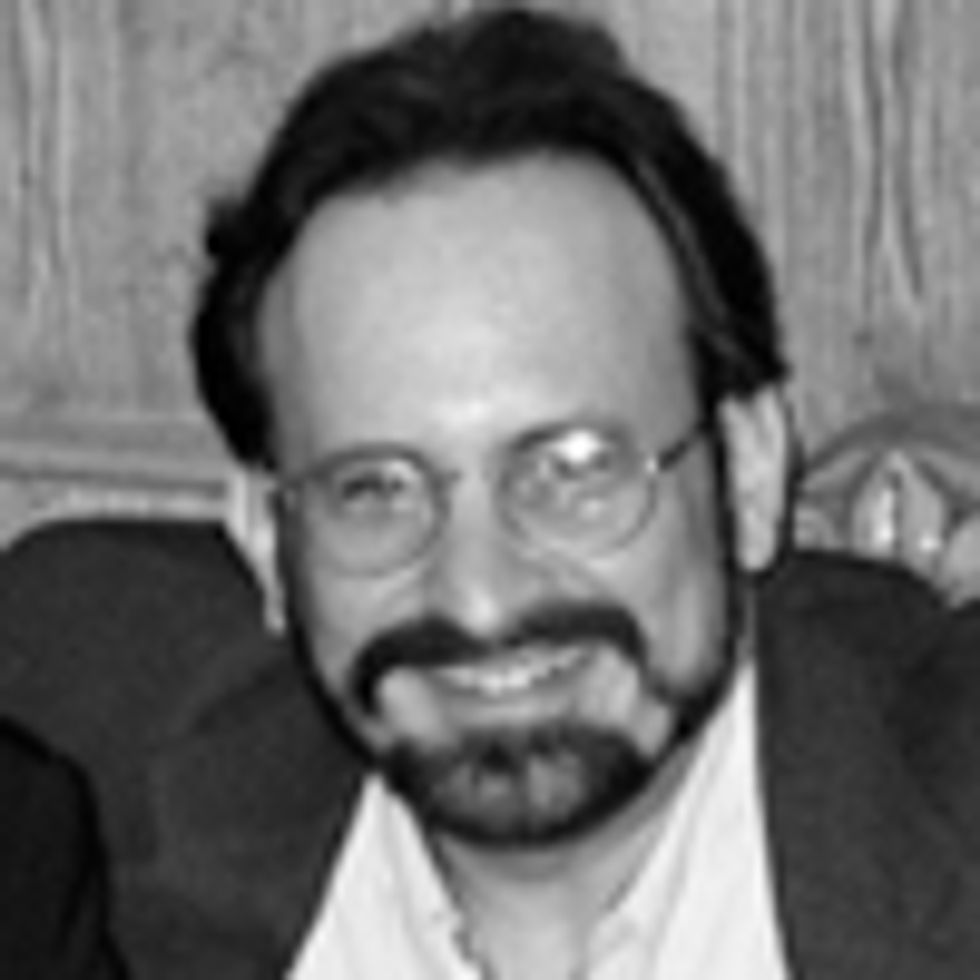 Congressional appropriators of both parties are poised to approve a bailout of USEC Inc. in omnibus 2012 spending negotiations now underway. USEC being a notoriously GOP outfit that has employed neocon villains Richard Perle and Michael Armacost in leadership positions, congressional Republicans have engineered the bailout, Solyndra be damned. And here's a shocker—Democrats are capitulating. Who'd have thought?
[Editor's note: This the fourth in a series on USEC's failing "American Centrifuge Plant." The first three parts—part 1, part 2 and part 3—include background on USEC and the lead-up to the bailout.]
Chalk this up to LaTourette Syndrome. Definition: the repetitive, stereotyped issuance of anti-social or obscene legislation, attributed by clinicians to a hereditary systemic defect in American political culture. It is named after the exemplar of the malady, Steven C. LaTourette, Republican Congressman from Ohio's 14th District, designated drum major of the bailout of USEC, which produces no useful product and which already has been pegged by government analysts as non-creditworthy.
Displaying remarkable self-consciousness of his affliction, LaTourette is quoted by Politico as saying: "I've moved the thing to the cliff, and if people want to jump off it then it's in position."
Yes, he actually said that. The specific reference is to the emergency bailout funding negotiated by LaTourette for USEC, a company that unworked itself to the edge of bankruptcy by engaging in multiple hoax projects involving the non-production of nuclear fuel, while unsuccessfully trying to extort a loan guarantee from the U.S. Department of Energy (DOE).
Lemmings don't really follow leaders off the edge of a precipice out of misguided herd instinct; it's a myth. But U.S. congressmen do it as a matter of course. So acknowledges Steve LaTourette. Though it must be said, he has only led people to the cliff—he suggests that he won't plunge into the abyss himself.
Thrown Under the Omnibus
According to reporting by Darius Dixon for Politico Pro (available by subscription) on Dec. 8, Senator Lamar Alexander of Tennessee, the state where USEC's R&D and assembly facilities are located, says he has convinced Senator Diane Feinstein, chairman of the Energy and Water Appropriations Subcommittee, to accede to the bailout in closed-door negotiations expected to conclude on Monday.
Speaker of the House John Boehner, who had received tremendous flak from Tea Party constituents for hypocritical support of a USEC bailout, has turned over drumbeat on the issue to fellow Ohioan LaTourette. Since Piketon, Ohio, is the advertised site of the jobs that would come from a hypothetical commercial-scale USEC centrifuge plant, LaTourette has made an Ohio patriot case for the USEC bailout.
But LaTourette's district, in the extreme northeast corner of the state, is as far from Piketon in Ohio as you can get. And the joke on Ohio workers and voters is that the "Research, Development & Demonstration" jobs produced by the bailout, if any, will be overwhelmingly or exclusively in Tennessee, not in Ohio. For the Piketon site in the Appalachian foothills, the bailout only means a blockade to productive redevelopment, while USEC spends its latest federal allowance.
Most Americans, it must be admitted, were educated about how bills become law by watching the classic cartoon from School House Rock. But Bill's long travail from an American hometown up through committee debate has no resemblance to what happens in the omnibus process, involving the year-end packaging of multitudinous items together. In omnibus negotiations, the leaders of both houses horse-trade in closed-door session, minus any niceties of hearings, committee votes, floor debate, or transparency. The current omnibus bill, which may combine the 2012 appropriations for nine cabinet departments, is being readied for completion by Monday, so it can be hurried through passage to make a December 16 deadline.
While most included items did work up through committee, debate, and mark-up, USEC inserted itself through lobbyists at the very end of the process. The Department of Energy, which denied USEC a $2 billion loan guarantee for a second time in mid-October, unwisely agreed to throw the issue of a USEC lifeline to Congress, just to keep the formerly national corporation from going belly-up. Privatized USEC, however, funded ultimately by public money, took over from there, employing its pull with key legislators from the involved states of Ohio, Kentucky, and Tennessee.
One of them, Harold Rogers, (R-KY) who chairs the House Appropriations Committee, opened the final joint meeting on the omnibus bill (only the introductory speeches were open) on December 8 by proclaiming: "We've lived up to our promise to include absolutely no earmarks in appropriations bills this year."
The glaring exception, as Rogers well knows, is the USEC bailout—a whopping special-interest budget-busting appendix to the normal appropriations process, cutting around every congressional pledge of accountability. LaTourette boasts that the requested $150 million—first installment on a planned $300 million in federal funds—has been whittled down. According to the Politico article, "LaTourette said he believes that the discussions have cut the funding to $123 million, but that negotiations are still fluid."
Lend Me Your Earmarks
The exact amount hardly matters for any public purpose, because even the nature of the payment is up for grabs. To justify further federal investment, USEC was contractually obligated to complete a demonstration centrifuge cascade in 2005, but didn't. When rejected for a loan guarantee in 2009, DOE offered USEC $45 million in compensatory "technology development" funding, along with a concocted no-bid cleanup acceleration contract for up to $200 million [see part two in this series]. When USEC still had not come close to completing its Lead Cascade while begging again for a loan guarantee in 2011, DOE then offered its endorsement of $300 million in new federal "Research, Development &Demonstration (RD&D) funding, but indications are that DOE did not actually think that Congress would take the bait.
DOE and USEC have been sparring more than cooperating, but mostly behind the scenes. DOE has said adamantly that no loan guarantee for USEC is on the near-horizon, but USEC continues to advertise the new bailout funds as supplement to a near-term loan guarantee. USEC wanted the first installment of $150 million paid immediately, using the shady mechanism of uranium barter, but DOE demurred and insisted that the whole shebang be awarded by Congress. DOE and the Office of Management and Budget (OMB) have established a high credit subsidy cost—the fee paid to reduce taxpayer risk—for any potential loan guarantee to USEC, but USEC has rejected those calculations and lobbied DOE and OMB for a reduction. Beggars can't be choosers, unless the name is USEC, too rigged to fail.
USEC has not completed its Lead Cascade demonstration for a reason—the resulting data on commercial viability would sink the full-scale project. [see part three in this series] No rationale has been offered for how a lemon leftover technology from the 1970s can be made more commercially viable by additional years of "RD&D." Meanwhile, the next-generation of uranium enrichment technology is in its final run toward licensing at a GE-Hitachi facility in North Carolina, using lasers that will make centrifuges obsolete.
USEC apparently had trouble selling the RD&D Round 3 justification even to its agents in Congress, so it made up something else. According to an earlier report on the omnibus bill from Politico, "There remains some confusion as to how the $150 million would be applied."
USEC, you see, could not exactly say through its lobbyists that it needs the funding to pay for a technology demonstration that was due to be privately paid for six years ago. So the company apparently told lawmakers that it would apply the funds to pay the credit subsidy cost on a loan guarantee that DOE has clearly said would NOT be forthcoming any time soon. (Since that cost is designed to reduce risk of default, government payment of it would be self-defeating.) The result of the 2009 loan guarantee review was that any such award to USEC would explicitly violate the Title XVII regulations, and since 2009, USEC's market capitalization has declined by about 80 percent.
USEC has refused to disclose how much the credit subsidy cost established by DOE and OMB would be. But reliable sources in government have leaked that the number under discussion in 2009 was 32 percent, given USEC's extreme financial risk parameters. On a $2 billion loan guarantee, that would be a total of $640 million, an amount that USEC clearly could not afford to pay, as it exceeds even USEC's outstanding debt to bond holders.
Faced with that dilemma, USEC has apparently hoodwinked some congressmen into believing that if Congress appropriates a $300 million bailout, in total, those funds could be diverted to pay the loan-shark financing costs on a total $2 billion deal. But hey, this ruse seems to have swung the omnibus appropriation, and key Democratic leadership reportedly is going along.
Occupy Piketon?
If congressional Democrats do follow the LaTourette lemming Lead Cascade, environmentalists and community residents in Ohio need not despair. The wasted federal funds will be spent, if at all, on facilities in Tennessee, leaving the question of what will happen at the Piketon site open for contestation. And if our elected lawmakers don't see the light, we have here nearly 3,800 acres of mostly open federal land, just begging to be occupied by those who actually want to work.
Concerned citizens who may have been displaced from tent cities stretching from Wall Street to California, take note. Stay tuned.
You may wonder why Steve LaTourette was recruited to marshal the nitwit forces for a USEC bailout. Whatever happened to south Ohio's own indefatigable USEC-lovin' congresswoman, Jean Schmidt, recently silent on the question?
Well it seems that Ms. Schmidt is in a bit of boiling water of her own, shall we say. One day before the omnibus summit in Washington, that city's Roll Call carried the news that Schmidt is a deadbeat on payments mandated by the House Ethics Committee. The Cincinnati Enquirer also carried the story page 1. Perhaps this is a Jean Schmidt strategy to get onboard with the Gingrich ethics-violation bandwagon?
Meanwhile, on the same day as the Roll Call article, Schmidt's nemesis, David Krikorian, filed to run as a Democrat for her congressional seat. Krikorian has quite different views than the sitting congresswoman about USEC. Krikorian calls getting stuck on a non-materializing federal loan guarantee "political hope-ium."
The national Democratic leadership may wish to consider that capitulation to the USEC bailout caper undermines what will be the Democratic platform for the congressional race in this ever-critical corner of Ohio. It's not too late to pull back from the brink.
Like many other plant-based foods and products, CBD oil is one dietary supplement where "organic" labels are very important to consumers. However, there are little to no regulations within the hemp industry when it comes to deeming a product as organic, which makes it increasingly difficult for shoppers to find the best CBD oil products available on the market.
<p>Here you can learn about the importance of organic hemp oil, why it's better for the environment, and which CBD companies actually make trustworthy products with sustainable farming processes. origins which weigh heavily on many consumers who want to buy a product that's produced in the best way possible for not only themselves to ingest, but for the environment as well through sustainable farming methods. </p><h2>What Is CBD Oil?</h2><p>First things first, CBD stands for cannabidiol, and it's a cannabinoid found within cannabis sativa plants. This plant compound is believed to have many potential benefits, and it is primarily derived from hemp plants via a CO2 extraction process. </p><p>Since CBD is extracted from industrial hemp, which contains only trace amounts of THC (the psychoactive component in cannabis plants), this means that CBD won't make you feel high like marijuana, which has much higher levels of THC that causes psychoactive effects. Instead, the effects of CBD are much more subtle and promote a general sense of calm and relaxation in most users.</p><h2>What Makes a CBD Oil Organic?</h2><p>In terms of organic labels, perhaps the most important (and prominent) certification comes from the United States Department of Agriculture (USDA). This government organization has been labeling foods as "organic" for many years, but what exactly does this certification entail? Essentially, a label indicating that a product is "USDA Organic" or "Certified Organic" means that at least 95% of the ingredients are obtained from organic sources.</p><p>For a crop to be considered organic by the USDA, it must be grown without the use of industrial solvents, irradiation, genetic engineering (GMOs), synthetic pesticides, or chemical fertilizer. Instead, farmers rely on natural substances and <a href="https://www.usda.gov/media/blog/2012/03/22/organic-101-what-usda-organic-label-means" rel="noopener noreferrer" target="_blank">mechanical, physical, or biologically based farming</a> techniques to cultivate healthy and organic crops.</p><p>Before the passage of the 2018 Farm Bill, no hemp-derived products could be dubbed as "certified organic" since the hemp plant and its extracts were still categorized as a Schedule I Controlled Substance. However, it's still difficult for CBD companies to obtain a USDA certified organic label for their products due to the legal grey area that still surrounds CBD extracts. </p><p>Because of these challenges, and due to the fact that industrial hemp has only recently become an agricultural crop, very few CBD oils are USDA certified organic. Rather, many CBD products contain hemp extracts from plants that were grown in organic conditions but may not be federally certified.</p><h2>What are the Best Organic CBD Oil Brands?</h2><p><em>Each product featured here has been independently selected by the writer. If you make a purchase using the links included, we may earn commission.</em></p><em><br></em>