This website uses cookies to ensure you get the best experience while browsing it. By clicking 'Got It' you're accepting these terms.
A massive oil spill threatened St. Bernard Parish, Louisiana on Sept. 18, 2005 when an oil tank was forced from its foundation by Hurricane Katrina's massive storm surge. Bob McMillan / FEMA
The devastation to lives and homes caused by Hurricane Katrina masked a massive crude oil spill that the hurricane caused by damaging rigs and storage tanks in the Gulf of Mexico. The damage was made worse a few weeks later when Hurricane Rita struck the area. The federal regulators that oversee oil and gas operation in the Gulf estimated that more than 400 pipelines and 100 drilling platforms were damaged, leading to 10.8 million gallons of crude oil spilling into the Gulf — the same amount as the Exxon Valdez oil spill.
Roughly 250 beaches in northeastern Brazil are affected by the mysterious oil spill. Shutterstock / Joa Souza
By Emily Petsko
Update, Nov. 7: Brazilian authorities named a Greek-flagged vessel as the culprit of the oil spill, but backtracked on Wednesday when they announced that four other suspected tankers were also being investigated. Three of the crude-carrying vessels are owned by Greek companies, and the fourth suspect is owned by a Belgian company, according to Reuters.
Update, Nov. 4: Brazilian and international media are now reporting that fragments of oil have reached the Abrolhos Marine National Park. This story is still developing.
One by one, the golden beaches in northeastern Brazil have begun to turn black. Thick clumps of oil have been washing ashore since late August, killing marine animals, threatening the livelihoods of coastal communities and tainting 2,500 kilometers of coastline spanning nine Brazilian states. Once-pristine beaches now look like something resembling a Rorschach inkblot test. And the complex root systems of carbon sink mangrove forests have become polluted mazes.
EcoWatch Daily Newsletter
In this photo taken Oct. 26 vegetation is covered in oil after diesel spilled into the Karnaphuli River following a collision of two tankers at Padma jetty in Chittagong. The oil spread about 16 kilometers during high tides and low tides in the river, posing serious threat to the local biodiversity, especially the Ganges river dolphins breeding ground. STR / AFP / Getty Images
An oil spill in the endangered Ganges river dolphin breeding grounds located in southeast Bangladesh has been called a "major disaster" by environmentalists, reports Agence-France Presse (AFP).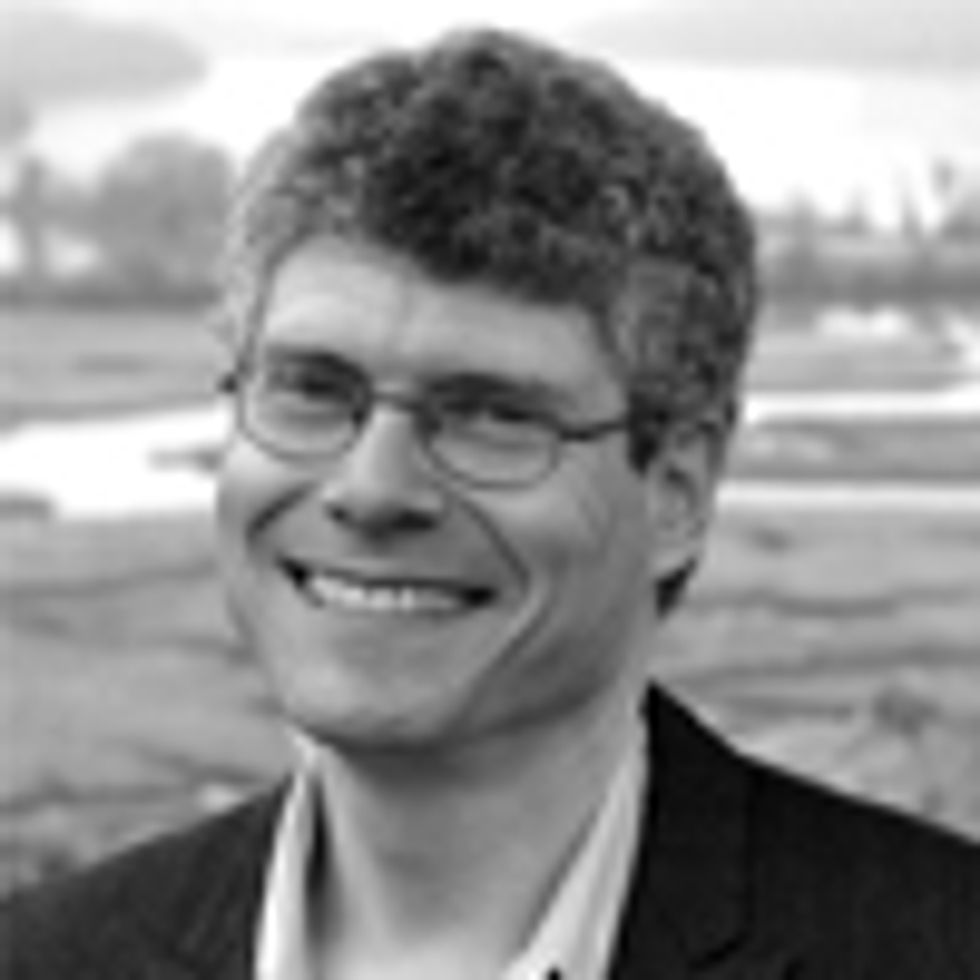 When it comes to oil spills, there's no substitute for prevention. The trouble is, 25 years after the Exxon Valdez spill fouled Alaska's Prince William Sound and four years after the horrific events in the Gulf brought on by the Deepwater Horizon blowout, we can't seem to stop spewing oil into our waterways.
This NPR story about the impacts of the Exxon Valdez spill shows that the extent of the damage done caught the scientific community by surprise. Seems shocking, doesn't it, considering the vast scope of the spill and the sensitivity of the habitats involved.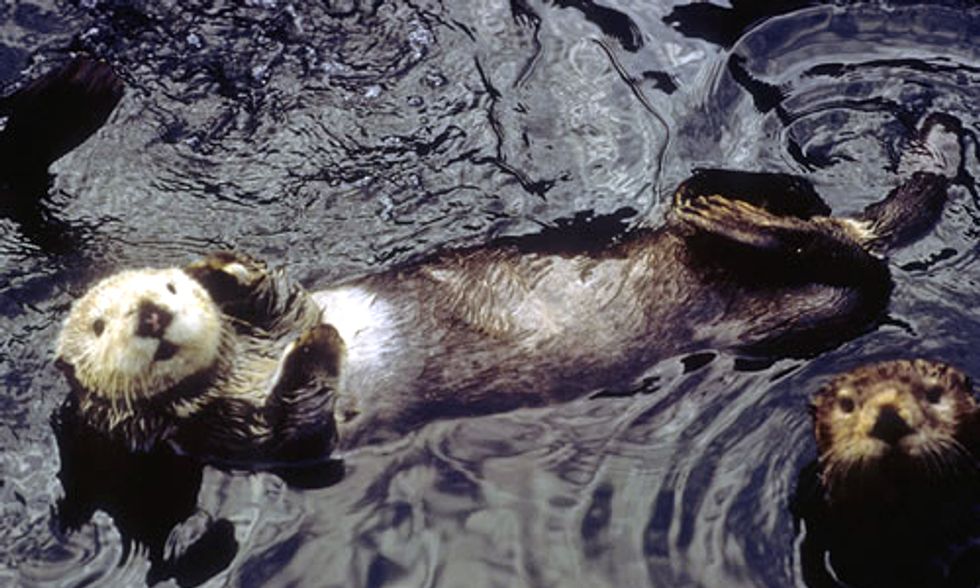 Governor Andrew M. Coumo is no scientist, but he still seems to get the seriousness of a potential oil spill associated with the massive increase in crude oil shipments on the Hudson. Cuomo compared the potential derailment of a train carrying crude oil to a nuclear explosion and said it would be impossible to adequately prepare for the destruction that a major accident would cause.
We agree but the trouble is that a major oil spill on the Hudson has never been more likely than it is today. There have been over a dozen big spills in North America in the last year linked to the recent boom in crude oil shipments by rail, boat and pipeline. The latest spill was on March 22, where 170,000 gallons spilled into the busy Houston Ship Channel in Texas City, TX, just in time for peak bird migration season.
Forty times more crude oil is being shipped down the Hudson today than just four years ago, creating what the National Transportation Safety Board calls an "unacceptable public risk" because much of this oil is being shipped in rail cars that just weren't designed to carry such risky, explosive cargo.
Twenty five years after the Exxon Valdez spill shocked a nation, we seem to be at greater risk than ever.
That may be the biggest shock of all.
--------
Related Content:
Nearly 170,000 Gallons of Oil Spills Into Busy Houston Ship Channel
Activists Scale ExxonMobil Rig on 25th Anniversary of Exxon Valdez Oil Spill
BP Disaster Recovery Through the Lens of the Exxon Valdez Oil Spill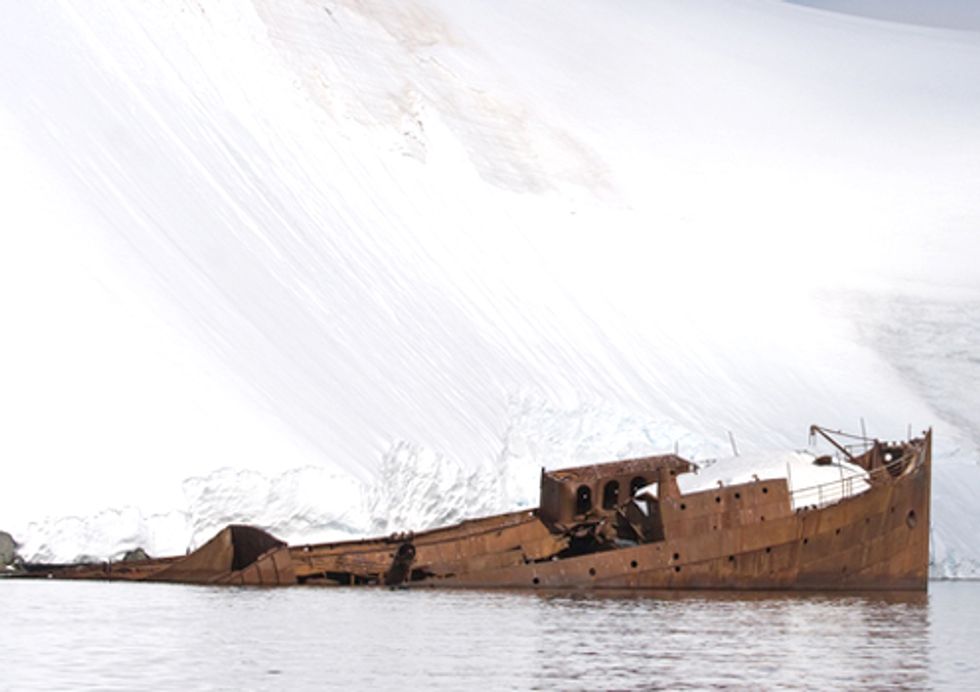 The polar waters of the Arctic and Antarctic are in jeopardy as a result of substantial delays to the development of environmental protection rules which will reduce the impact of shipping on these delicate regions. Last week the International Maritime Organization1 shelved the development of environmental protection rules until 2013.
This major setback for polar environmental protection came about as a result of procedural objections by flag states2 despite the efforts of most Arctic states and Antarctic treaty states to make progress on environmental protection. "As a result of this decision, the completion of a mandatory Polar shipping code covering both safety and environment protection will fall further behind schedule, and indeed, there is a very real chance that environmental protection could be scuttled altogether," said James Barnes, executive director of Antarctic and Southern Ocean Coalition (ASOC).
Both poles are extremely sensitive to environmental disruption and have an important role regulating the global climate. As the global climate changes, the poles are experiencing the most rapid warming of anywhere on earth and sea ice is retreating in most polar regions, making those waters more accessible to shipping than ever before in human history. The numbers of ships using the Northwest Passage and Northern Sea Route, to the north of Canada, the U.S., Norway and Russia, is increasing each year. The Arctic in particular is expected to experience a significant increase in resource exploitation and shipping volumes, which are likely to exacerbate climate-induced problems.
Environmental regulations for shipping are necessary to ensure that the volume of pollutants such as oils, chemicals and sewage being discharged by increased shipping into these pristine waters can be minimized. In addition, rules are needed to ensure that disturbance of wildlife and coastal communities is kept to a minimum and major oil and chemical spills are avoided.
"Last week's decision is badly flawed," said Mr. Barnes." Action is required sooner rather than later to ensure adequate environmental protection is in place as more and more ships use these remote, hazardous and vulnerable waters. Operational pollution from shipping and accidents could irreversibly damage these globally important sensitive ecosystems and polar wildlife is already under massive pressure from the changing climate."
"IMO member governments have an obligation to develop proactive environmental protections for our poles, and we hope that it won't take an Exxon Valdez or Costa Concordia-type disaster in polar waters before real regulatory action is achieved in these vulnerable regions," said John Kaltenstein, marine program manager at Friends of the Earth U.S.
"It is imperative that the IMO brings countries together to finish developing a mandatory Polar Code, which must include strong environmental protections," said Shawna Larson, Chickaloon Village Tribal Member and Alaska program director for Pacific Environment. "Indigenous Peoples who have lived in these Arctic coastal communities since time immemorial are highly dependent on a clean Arctic Environment for their traditional ways of life and their food sources. Without strong environmental protections in the Polar Code, Indigenous Peoples traditional ways will be at risk."
For more information, click here.
—————
1. The IMO is the UN body responsible for developing and adopting global shipping regulations addressing safety and environmental protection
2. Flag States are the countries which flag ships and are then expected to enforce the globally adopted shipping regulations relevant to the ships flying their flags.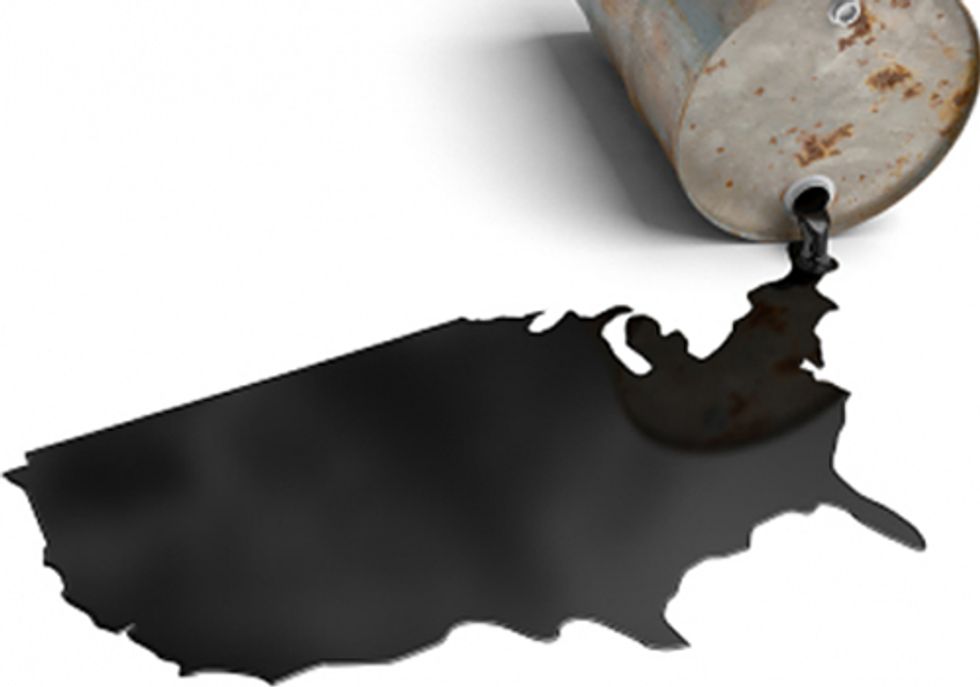 On Jan. 31, Rep. John Mica (R-FL), chairman of the House of Representatives Transportation and Infrastructure Committee, officially introduced a major transportation reauthorization bill. The overall plan for the bill includes proposals to open the Atlantic and Pacific coasts as well as the pristine Arctic National Wildlife Refuge to drilling, and to open landscapes in Colorado, Utah and Wyoming to oil shale extraction. At the same time, it cuts all funding for biking and walking safety and cripples environmental review for transportation projects. On top of this, Speaker of the House John Boehner (R-OH) has said that he would attach approval of the Keystone XL tar sands pipeline to this bill if it were not otherwise immediately approved. John Cross, federal transportation advocate with Environment America, issued the following response:
"Transportation is responsible for one-third of our global warming pollution and two-thirds of our dangerous dependence on oil, but it doesn't have to be this way—we can invest in clean, efficient travel choices such as public transit that will move our nation away from oil and toward a brighter, healthier future. These projects, such as expanded and improved bus and rail systems as well as biking and walking pathways, give commuters the chance to escape our heavily congested highways and choose smarter, cleaner transportation options that clean up our air and get our nation off oil.
 
"The bill introduced by Rep. Mica today in the House of Representatives drives us down to the dead end of too many oil spills, too much air pollution, and destroying the places we love. It reads like a wish list for Big Oil, including:
Deepening our oil dependence—slashing programs for biking and walking safety, while continuing to underfund transit
Destroying our most pristine wilderness areas—drilling in protected places like the Arctic National Wildlife Refuge, and opening development for even dirtier, more hazardous sources of oil like oil shale extraction in Colorado, Wyoming and Utah that will endanger nearby drinking water while destroying landscapes and pumping out air pollution at truly alarming rates
Pumping Toxic Tar Sands into the U.S.—Speaker Boehner has stated that he would attempt to force the approval of the Keystone XL tar sands pipeline through this bill, further deepening our addiction to ever more toxic, high risk forms of oil.
"America needs a smarter, cleaner transportation future, not this destructive proposal that drives us down a road to deeper, more damaging oil dependence. The House of Representatives should reject this bill."
For more information, click here.