Another study has further cemented how fracking can be a human health hazard. People who live close to fracking wells have a higher risk of asthma attacks among asthma patients, according to a Johns Hopkins Bloomberg School of Public Health study.
The location of spudded wells (drilling begun) as of December 2012 and residential locations of Geisinger patients with asthma
The paper, published yesterday in JAMA Internal Medicine, focused on Pennsylvania's Marcellus Shale, one of the country's most active and notorious fracking regions. In the years between 2005 and 2013, the area has seen 6,253 unconventional natural gas wells spudded (the start of drilling) on 2,710 pads. Another 4,728 wells were stimulated and 3,706 were in production.
For the study, lead author and PhD candidate Sara G. Rasmussen, MHS and her colleagues analyzed health records from 2005 through 2012 from the Geisinger Health System, a health care provider that covers 40 counties in north and central Pennsylvania. The researchers identified more than 35,000 asthma patients between the ages of five and 90 years, identifying 20,749 mild attacks, 1,870 moderate ones and 4,782 severe attacks. They then mapped where these patients lived relative to nearby well activity.
The data revealed that people who live nearby a large number or bigger active natural gas wells were 1.5 to 4 times more likely to suffer from asthma attacks compared to those who live farther away. The risk also showed up in all four phases of well development: pad preparation, drilling, stimulation—the actual fracturing—and production.
While the exact cause of the trend was not identified, the authors of the paper suggested that exposure to air pollution and psychosocial stress—increased truck traffic, loud noises and bright lights disrupting sleep—from drilling operation can exacerbate asthma.
"Ours is the first to look at asthma but we now have several studies suggesting adverse health outcomes related to the drilling of unconventional natural gas wells," Rasmussen said. "Going forward, we need to focus on the exact reasons why these things are happening, because if we know why, we can help make the industry safer."
Fracking can induce asthma attacks in three ways, as Barbara Gottlieb, the Environment and Health program director at Physicians for Social Responsibility who was not involved in the study explained to USA TODAY. As USA TODAY writes, "the release of volatile organic compounds can interact with other chemicals in the fracking sites to form ground-level ozone, an asthma-inducing pollutant. Increased industrial activity near fracking sites, such as transportation, also aggravates asthma symptoms. And natural gas, or methane, leaks that occur at fracking sites add to asthma exacerbation as well by accelerating climate change and increasing temperatures which increases ground-level ozone."

This paper adds to the mounting research linking the fracking industry to various health impacts. Fracking, or hydraulic fracturing, involves injecting water and silica sand, and a slurry of toxic chemicals at high pressures into the ground to release gas deposits.
"We are concerned with the growing number of studies that have observed health effects associated with this industry," said Brian S. Schwartz, MD, MS, an author of the study and professor in the Department of Environmental Health Sciences at the Bloomberg School. "We believe it is time to take a more cautious approach to well development with an eye on environmental and public health impacts."

"Asthma is a common disease with large individual and societal burdens, so the possibility that UNGD [Unconventional natural gas development] may increase risk for asthma exacerbations requires public health attention," the authors concluded. "As ours is the first study to our knowledge of UNGD and objective respiratory outcomes, and several other health outcomes have not been investigated to date, there is an urgent need for more health studies. These should include more detailed exposure assessment to better characterize pathways and to identify the phases of development that present the most risk."

Earlier this year, researchers found that at least five chemicals associated with unconventional oil and gas operations are linked to respiratory health issues on infants and children, including asthma, reduced lung and pulmonary function, increased susceptibility to infection, chest discomfort, difficulty breathing, lung inflammation and other adverse outcomes.
New Fracking Study Finds Children at Greater Risk of Respiratory Health Problems https://t.co/bssDXHS6Ls @Frack_Off @FrackAction

— EcoWatch (@EcoWatch)1463089813.0
For environmental advocates, this study is further evidence why fracking is unsafe.
"This study's findings confirm what we have known for years—that fracking is an inherently hazardous process that threatens human health and safety every day," Wenonah Hauter, founder and executive director of Food & Water Watch said. "More than 17 million Americans live within a mile of a fracking site, and they are all at risk. Despite countless dollars spent by the oil and gas industry in numerous attempts to sway public opinion, the truth is winning out. As recent polling proves, the more Americans hear about fracking, the more they oppose it."

Karen Feridun of Berks Gas Truth and Pennsylvanians Against Fracking said, "This Johns Hopkins study should be a wake-up call to Governor Wolf and Physician General Levine that fracking is causing serious harm to Pennsylvania children and families. How can Governor Wolf sit idly by as study after study comes out out revealing severe health impacts to his constituents as a result of his pro-fracking policies?"
In related news, environmentalists are currently preparing for the March for a Clean Energy Revolution at the Democratic National Convention in Philadelphia on Sunday, July 24 to demand that the country end its reliance on fossil fuels and dirty energy and shift towards renewable energy.
EcoWatch Daily Newsletter
"Can't anybody here play this game?" baseball manager Casey Stengel said about his 1962 New York Mets, renowned as the worst team of all time.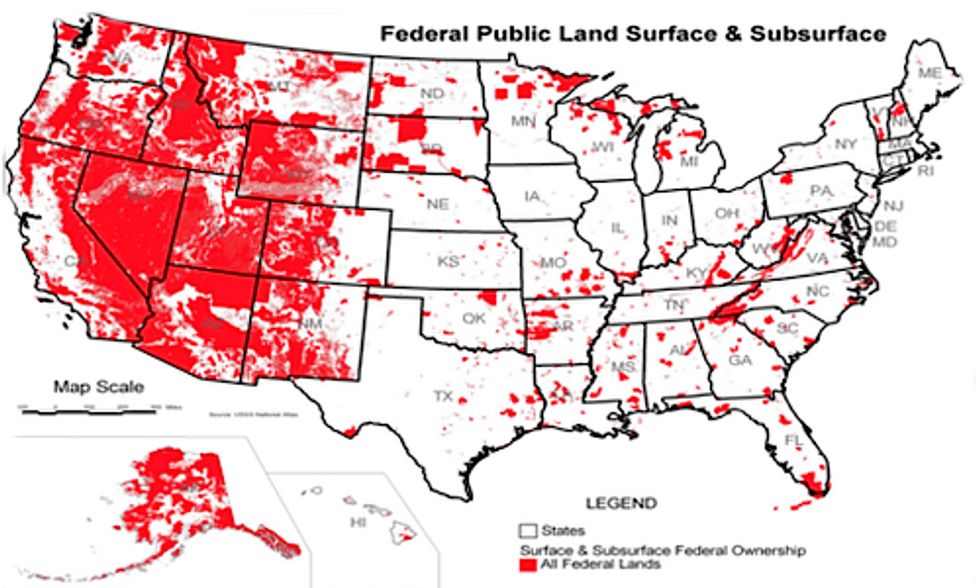 Stengel's famous line comes to mind with the recent publication of a report by the Government Accountability Office (GAO)—Congress' investigative arm—showing that the federal Bureau of Land Management (BLM), the leading regulator of oil and gas drilling on federal land, wasn't even inspecting more than 2,100 of the 3,702 wells drilled between fiscal years 2009 and 2012 that the bureau, itself, had designated as high risks for water pollution or other environmental harm.
The GAO also found that missing data in BLM's database made it unclear whether 1,784 wells drilled during the four-year period were identified as high- or low-priority for inspection. "Without these data, the extent to which the agency inspects high-priority wells is not known," the GAO found. The GAO added that the BLM had reviewed only one field office after the agency recommended in fiscal year 2011 that all field offices be reviewed annually to ensure that oil and gas inspections were completed. "Without monitoring its field offices, BLM cannot provide reasonable assurance that they are meeting their inspection goals," the GAO found.
What's especially depressing about the GAO's findings is that other regulators are on the same playing field. An Earthworks investigation of six drilling states (CO, NM, NY, OH, TX, WY) found that in 2010, state regulators failed to inspect almost 350,000 active oil and gas wells, or more than 50 percent of all active wells in the six states.
The EPA generally has to sit on the bench thanks to federal legal exemptions for oil and gas drilling that prevent agency oversight. Even in the few cases in which the EPA has the power to regulate oil and gas drilling, the agency has turned a blind eye.
With such lax oversight, it's no wonder that citizens are taking matters into their own hands by passing ordinances and regulations at the local level in states including California, Colorado, New York, Virginia and Texas that prohibit or all but prohibit oil and gas drilling and fracking. Americans Against Fracking is calling for an all-out fracking ban on BLM lands.
We deserve better regulation. But until we get it, these movements will continue to grow. 
--------
YOU MIGHT ALSO LIKE
Florida Officials Halt Unauthorized 'Fracking-Like' Drilling Near the Everglades
Anti-Fracking Activists Protest Cove Point and Dominion's Climate Risks at Shareholders Meeting
Big Oil's Investment in the NRA Could Reshape Energy, Land and Wildlife Policy 
--------
Plans to drill for oil close to the Florida Panther National Wildlife Refuge on the western edge of the Everglades have environmentalists worried. A number of companies want to drill and test beneath the Big Cypress National Preserve where prospectors believe significant new oil and gas resources lie buried.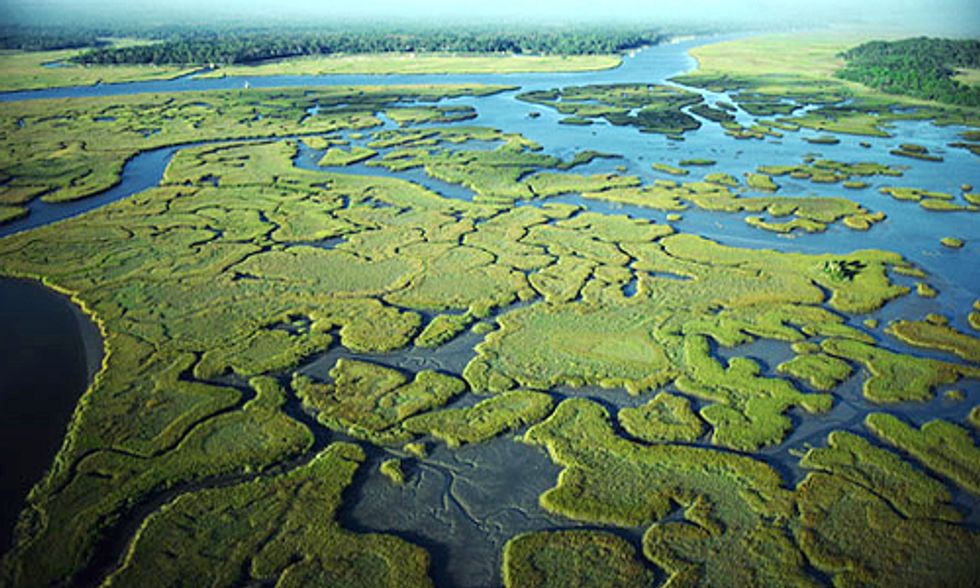 People living near the Florida Panther Wildlife Refuge first learned about these plans when they received a surprise notice in May 2013 advising them about evacuation plans if a gas leak or explosion occurred at the proposed drilling site located less than a mile west of the refuge.
"Initially I was concerned about the one well proposed next to the Florida Panther Refuge. There will be a lot of noise and a gigantic construction site for the well next to the pristine wetlands," says Matthew Schwartz, executive director of the South Florida Wildlands Association that's leading a grassroots effort to protect the Everglades from drilling.
"[Then] I found out the leasing company had about 115,000 acres and includes most public lands in southeast Florida. Other companies want to come in. A giant swath of land will be turned over to drilling companies. So it is not a pleasant scenario for the future," Schwartz said.
The well next to the panther refuge is only a small part of the 115,000 acres of mineral rights the Dan A. Hughes Company of Beeville, TX, has leased from Collier Resources, the actual owners of more than 800,000 acres of mineral rights in southwest Florida. The lease, that runs for five years and can be extended, includes parts of the Florida Panther Wildlife Refuge, Picayne Strand State Forest, Fakahatchee Strand Preserve State Park, Big Cypress National Preserve, Corkscrew Regional Ecosystem Watershed and the Audubon Corkscrew Swamp Sanctuary.
Collier Resources has issued two more leases for large seismic testing operations to identify more locations for drilling. The Mississippi-based Tocala LLC, has acquired a lease for 103,000 acres. It covers a large portion of the land just north of the Florida Panther National Wildlife Refuge and the Big Cypress National Preserve and includes part of the Dinner Island Wildlife Management Area. The lease also includes a section of State Road 29.
The second lease is held by Burnett Oil Company of Fort Worth, TX, though it has not been approved yet. If it is approved, exploratory drilling would be conducted in four phases, eventually covering 234,510 acres of land inside the Big Cypress National Preserve, that's one of the last contiguous Florida panther habitats remaining in the western Everglades. The Florida panther is one of the most endangered species in the country—only about 160 of them are left in the wild.
Exploratory operations by both companies involve driving off-road vehicles through wetlands, drilling thousands of holes and setting off dynamite charges.
A growing number of environmentalists believe that the Everglades shouldn't be drilled and that we don't need more oil. "I don't think we should be degrading the Everglades for oil," Schwartz says. "We don't even need more oil, we should leave it in the ground. We are risking lands so an oil company can pull a small amount of oil out of the ground and degrade the land."
During a Florida Department of Environmental Protection administrative hearing on the oil well in Fort Myers last month, residents and environmental groups raised a number of issues against Dan Hughes' plans to drill near the panther refuge.
The exploratory oil well, they pointed out, is located in the primary zone of the Florida panther—and telemetry (electronic readings from collared panthers) show it to be an area of high level panther activity. "This is not surprising considering the site is located on a piece of undeveloped land next to the Florida Panther National Wildlife Refuge with the highest density of panthers in the state," Schwartz says.
Additionally, the area just outside the pad contains extremely important wetlands, vital watersheds that are home to rare plants and animals. The Stumpy Strand flows east of the site in a generally north to south direction. It connects with Lucky Lake Strand which flows into the Merritt Canal and into the Picayune Strand State Forest—site of a 30-year, $10 billion Everglades Restoration Project currently in progress. The Panther Refuge boundary was expanded to encompass Lucky Lake Strand and prevent its future development.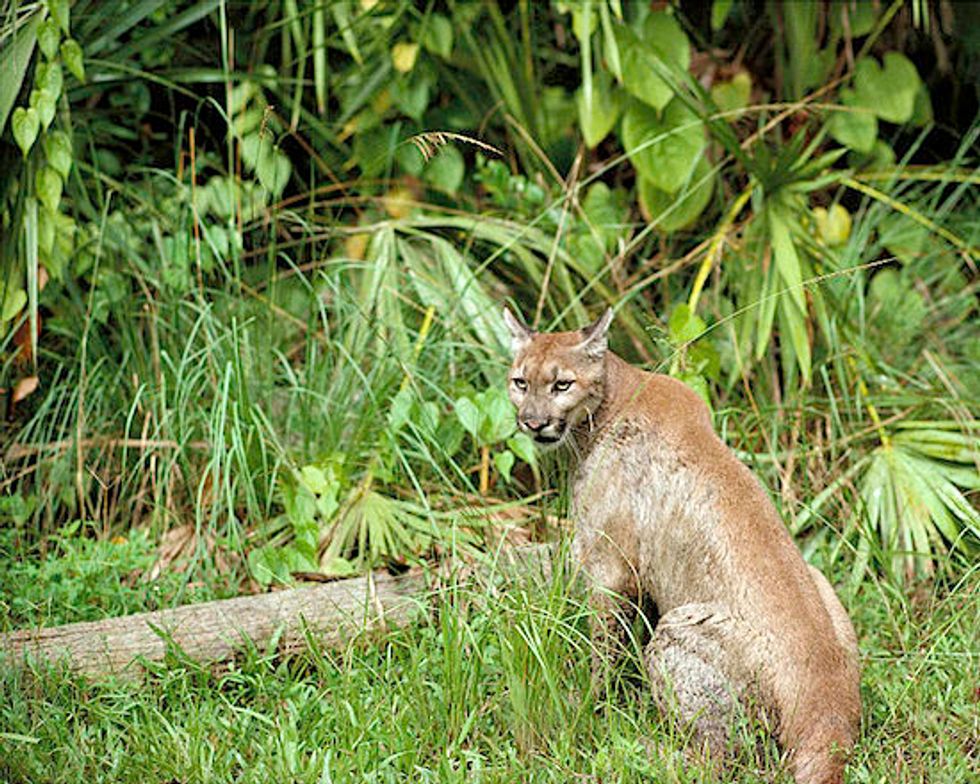 The exploration plans include construction of a road and drill pad requiring more than 14,000 cubic yards of fill material. If large dump trucks capable of carrying 20 cubic yards each are used, that would amount to approximately 700 truck loads. Additional equipment will be needed to move the fill around. Critics say the noise, vibrations and dust during construction will impact the surrounding wildlife habitat, wetlands and vegetation. Once the drill is set up, the pad and 150 foot drilling tower will be lit up at night. Drilling will be going on around the clock. Three generators will power this massive industrial operation.
Considering the importance of these still pristine and irreplaceable wetlands to our wildlife and ecosystems, even small spills of oil or other fluids from this operation can have enormous implications. Even if there are no spills, it's expected that wildlife will be disturbed by these combined operations and will be displaced by them. In the case of panthers this can be extremely dangerous. Three panther dens have been historically documented in the vicinity of this well, according to Schwartz, and a number of panthers have been killed in collisions with cars in the area. This is the leading cause of death for this highly endangered species, especially along Interstate-75 that's just south of the drill site. Increased traffic doesn't bode well for the big cats.
The oil companies have not clarified exactly what they will do with the leased land. "The area we are looking at is in Big Cypress National Preserve, it is not part of Everglades National Park," says Rob Hilliard, regulatory manager for Burnett Oil Company. "We are at the outset of what is a long permitting process and we don't know if we will ever drill there. We have to conduct seismic testing and that requires federal and state approvals."
Hilliard said his company was proposing to use vibroseis method for seismic testing. "This method is different and that is done by three vibroseis buggies that use a vibrating plate that works like a sonar system and does not use explosives. We believe this minimizes the impact on the environment," he says.
Following exploration, if Burnett were to decide to drill for oil, the company would have to go through an extensive federal and state permitting process again. "For us that would be a long way down the road," Hilliard says. "We would be have to be very careful about the environment. Burnett prides itself on being environmentally sensitive."
Other, pro-industry groups don't believe there will be problems with the drilling. Oil has been produced in that area since 1943 and there have been few problems, says David Mica, executive director of the Florida Petroleum Council. "Drilling there is in the public interest. We need American energy and we need the jobs it will produce. We need the revenues it will produce. We have panther protection programs. We need to be less dependent on foreign oil. The track record of the oil industry is very positive and successful in producing down there. We are in harmony with nature," Mica says.
Meanwhile, the U.S. Fish and Wildlife Service too, has been assuring residents and environmentalists that there will not be any drilling in the panther refuge. "First and foremost, the site that has been proposed for drilling is about a mile away from the refuge boundary in an abandoned farm field with a levy around it. It will not disturb water or water flows from the refuge," says refuge manager Kevin Godsea. "They are going to drill about a mile away from the refuge."
Godsea says the oil drilling company will not be digging canals affecting the refuge. "It is a sensitive environment and we are taking very careful steps to mitigate potential problems with surface drilling and surface disturbances to get at the mineral rights. Those interests have a legal right to get to the minerals. We are concerned about protecting the native environment."
--------
YOU MIGHT ALSO LIKE
Study Finds Wildlife Conservation Fences Result in Ecological Meltdown
11 Amazing Women Who Made Wilderness Conservation History
Resistance to Big Oil Heats Up in Florida
--------
By Tara Lohan
An explosion at a nearby gas drilling well pad jostled John Pitcock awake around 4 a.m. Sunday morning.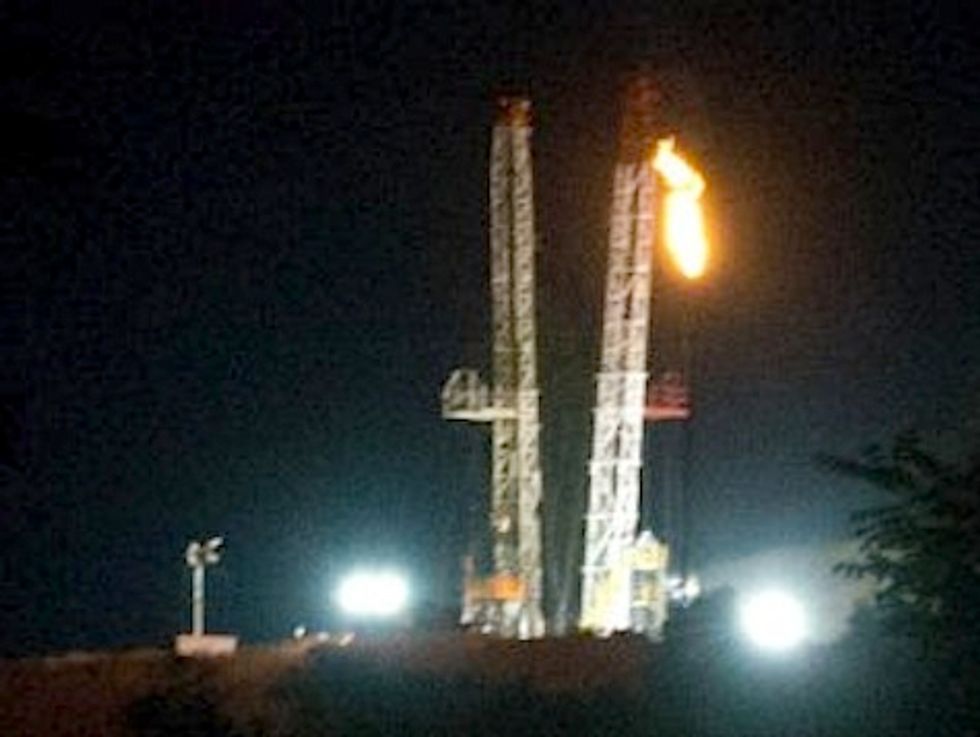 Pitcock and his wife Diane moved with their sons from the Baltimore, MD, area to rural New Milton, WV, in Doddridge County nearly a decade ago to enjoy a quiet country life.
But when drilling companies began tapping the underlying Marcellus Shale in the area for natural gas reserves using high-volume horizontal hydraulic fracturing—or fracking—their peaceful country life disappeared. 
The Pitcocks have been plagued by noise, lights, dust, emissions and truck traffic after a neighbor leased his land to a drilling company, which has erected several well pads on the land adjacent to their property. Over the last year trees have been clear cut, miles of roads built through their rural neighborhood, and drilling has begun. On Friday, July 5, I visited their home and witnessed gas being flared from a well through the night—the light illuminated their front yard from a ridge top about 2,000 feet away. 
John Pitcock reported that the well continued to flare through the next day and night and another well beside it was loudly venting gas on and off. What became a nuisance turned to a real fright during the early morning hours of Sunday as John describes:
The Pitcocks were initially told (after driving off their property to find employees working nearby and emergency response officials) that they needed to evacuate, but were later told it was optional and they could remain.  
Since then conflicting reports have emerged about the number of workers injured and the severity of their injuries at the well pad, which is officially called the Hinterer 2H well on the Ruddy Alt pad and is operated by Antero Resources. The West Virginia Gazette-Mail reported at least seven injured and four or five workers were flown to West Penn Burn Center in Pittsburgh.
The West Virginia Department of Environmental Protection (DEP) and the Doddridge County director of emergency services did not return phone calls as of publication. While the cause of the fire hasn't been determined, writing for the Gazette-Mail, David Gutman explained that this is not the first safety issue that Antero has had recently:
Last August a spark at an Antero-owned well in Harrison County ignited methane gas several hundred feet underground, causing a fireball and a fire that burned for about an hour. Three workers were injured in that fire.
DEP cited Antero for failure to maintain well control for that incident.
DEP has cited Antero for 17 violations of state code in the past three years. Those have been primarily environmental violations—for things like failing to prevent waste runoff, failure to report discharges and contaminating waterways.
One violation, from Jan. 4, warned, "Imminent danger water supplys [sic] threatened by allowing pollutants to escape and flow into the waters of the state."
In June of last year Antero was drilling using water in Harrison County when they accidentally repressurized some old water wells, causing several geysers, one about 10 feet high, that flooded one nearby home and several garages.
In March 2011, state regulators shut down an Antero gas well in Harrison County after mud contaminated with drilling chemicals spilled into a nearby stream.
John Pitcock says that he doesn't think companies should be drilling in this manner in proximity to people's homes.
Visit EcoWatch's FRACKING pages for more related news on this topic.
——–
By Andy Rowell
The madness surrounding Britain's fracking frenzy reached new heights this morning when London's Conservative Mayor argued that fracking could take place on the streets of London.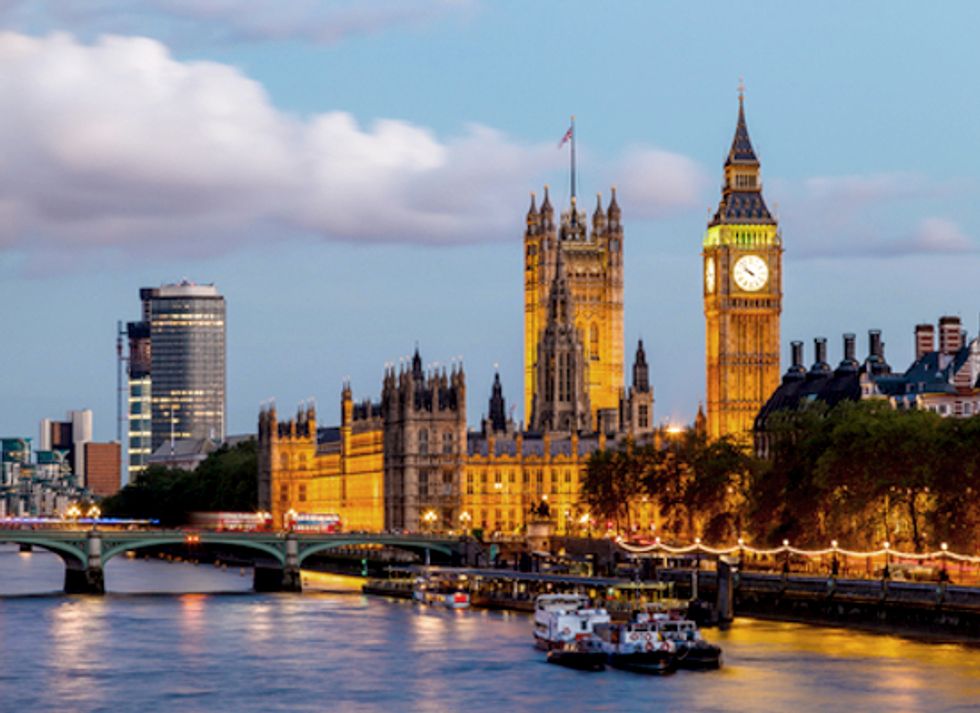 Photo courtesy of Shutterstock
According to the Times newspaper, the Mayor, Boris Johnson, "has said he is willing to offer up the streets of London to companies hoping to solve Britain's energy crisis by drilling for shale gas."
Comments like that make it easy to think that Johnson has lost sight of his senses. The fracking process requires many more wells than conventional oil and gas drilling, so it is difficult to think where these wells will go in London, apart from being placed in parks, unless Johnson is going to start ripping up homes instead.
Maybe Johnson thinks that the Olympic Park could be a great place to frack, or even the grounds of Buckingham Palace. I doubt the joggers in Hyde Park every morning would appreciate seeing a "closed for fracking" sign on the newly installed and shut gates. And the thought of polluting the valuable water aquifers below London is unthinkable for millions of people.
But Johnson is a long-term advocate of fracking. Writing in the Telegraph newspaper last December he launched an attack on renewable energy. He criticized the "white satanic mills" covering Britain's countryside, before adding in typical literary terms that "wave power, solar power, biomass—their collective oomph wouldn't pull the skin off a rice pudding."
Instead, he argued, fracking was the solution to the country's energy needs. The fracking revolution was "glorious news for humanity" and "Britain should get fracking right away," he wrote.
It is not only millions of Londoners who face the fracking threat. The so-called influential stockbroker belt to the south of London could hold 700 million barrels of shale oil, according to some estimates.
As an article in Bloomberg reports, the advent of fracking may "shatter the idyll" of many of the influential, expensive rural villages that are located in the Wessex and Wield basins.
Again, it is difficult to see how hundreds of wells could be drilled in some of Britain's most affluent areas, without a groundswell of opposition. What makes it more interesting for the Conservatives is that these areas are what is known as "true-blue Tory" country. They could be about to have a war with their own people.
"I have grave concerns about our water supplies," Anne Hall, a former county councillor from Balcombe in West Sussex told Bloomberg. Across the area "No fracking" signs are posted everywhere because Cuadrilla Resources plans soon to drill an exploratory well. "The possible impact on surrounding towns and villages would be catastrophic," she argues.
The reality is that if the Government gives the go ahead to frack in London and across the South East, millions of people in the UK may soon be living near fracking wells. And they may not like it one bit. The backlash against this government could be unpredictable and unprecedented.
Visit EcoWatch's FRACKING page for more related news on this topic.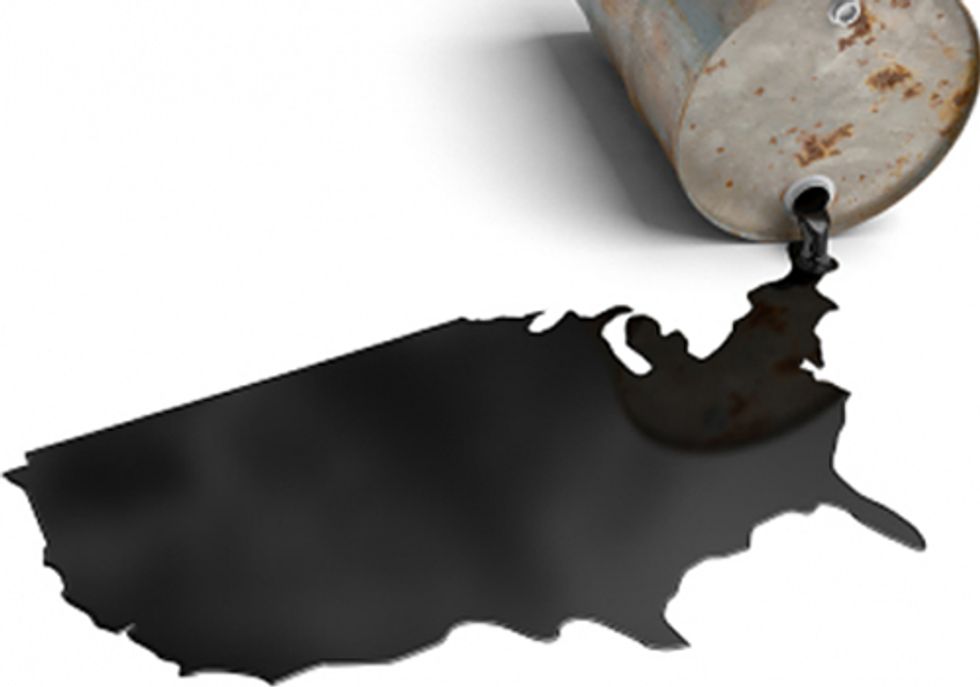 On Jan. 31, Rep. John Mica (R-FL), chairman of the House of Representatives Transportation and Infrastructure Committee, officially introduced a major transportation reauthorization bill. The overall plan for the bill includes proposals to open the Atlantic and Pacific coasts as well as the pristine Arctic National Wildlife Refuge to drilling, and to open landscapes in Colorado, Utah and Wyoming to oil shale extraction. At the same time, it cuts all funding for biking and walking safety and cripples environmental review for transportation projects. On top of this, Speaker of the House John Boehner (R-OH) has said that he would attach approval of the Keystone XL tar sands pipeline to this bill if it were not otherwise immediately approved. John Cross, federal transportation advocate with Environment America, issued the following response:
"Transportation is responsible for one-third of our global warming pollution and two-thirds of our dangerous dependence on oil, but it doesn't have to be this way—we can invest in clean, efficient travel choices such as public transit that will move our nation away from oil and toward a brighter, healthier future. These projects, such as expanded and improved bus and rail systems as well as biking and walking pathways, give commuters the chance to escape our heavily congested highways and choose smarter, cleaner transportation options that clean up our air and get our nation off oil.
 
"The bill introduced by Rep. Mica today in the House of Representatives drives us down to the dead end of too many oil spills, too much air pollution, and destroying the places we love. It reads like a wish list for Big Oil, including:
Deepening our oil dependence—slashing programs for biking and walking safety, while continuing to underfund transit
Destroying our most pristine wilderness areas—drilling in protected places like the Arctic National Wildlife Refuge, and opening development for even dirtier, more hazardous sources of oil like oil shale extraction in Colorado, Wyoming and Utah that will endanger nearby drinking water while destroying landscapes and pumping out air pollution at truly alarming rates
Pumping Toxic Tar Sands into the U.S.—Speaker Boehner has stated that he would attempt to force the approval of the Keystone XL tar sands pipeline through this bill, further deepening our addiction to ever more toxic, high risk forms of oil.
"America needs a smarter, cleaner transportation future, not this destructive proposal that drives us down a road to deeper, more damaging oil dependence. The House of Representatives should reject this bill."
For more information, click here.