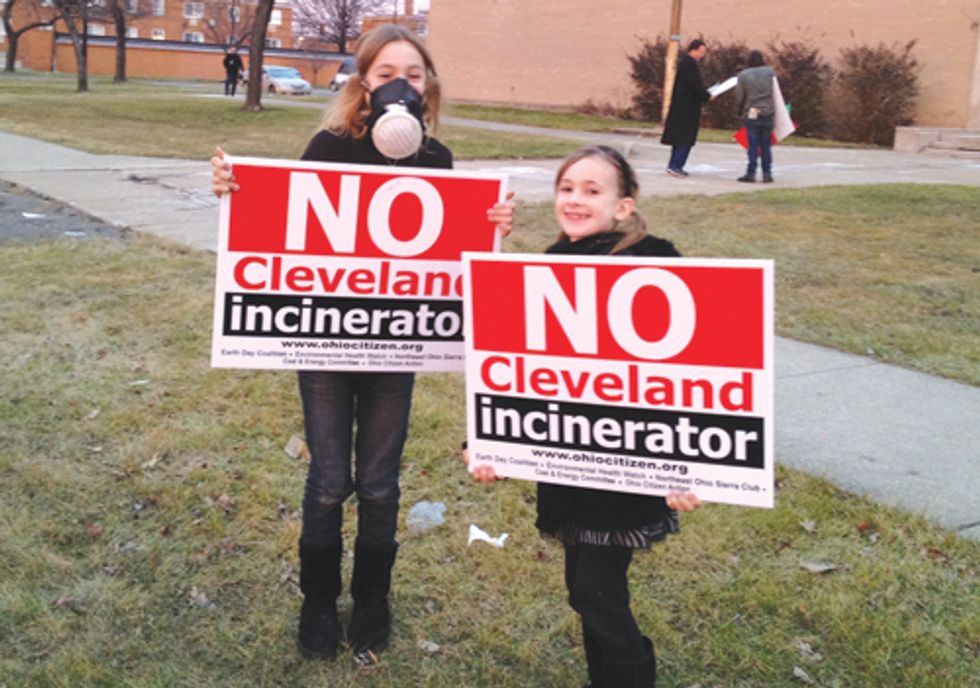 by Sandy Buchanan
Residents of Cleveland and neighboring suburbs are turning out in full force to protest the City of Cleveland's plans to build a garbage incineration facility designed to generate electricity at the Ridge Road Transfer Station on the city's near west side.
In late January, two public meetings held by the city drew standing room only crowds at the Estabrook Recreation Center on Fulton Road, with dozens of people speaking out in opposition of the proposed plant.
Dr. Anne Wise, a physician at Neighborhood Family Practice two blocks from the proposed site, testified at both hearings saying that her patients already suffer from breathing problems and heart disease, aggravated by Cleveland's poor air quality. She described how one of her patients didn't need her oxygen tank when she vacationed to southern Ohio, but had to use it again when she came home to Cleveland.
Andy Dzurick, a Cleveland resident that lives one mile from the Ridge Road transfer station, agreed with Dr. Wise, by saying, "It seems like we've got plenty of pollution sources already."
U. S. Rep. Dennis Kucinich (D-OH) testified that the incinerator is not an economically or environmentally sustainable way to make electricity or dispose of trash.
The city has linked the expansion of their curbside recycling program to the building of the garbage incinerator. Resident John Jenkins drew applause at the January meeting when he asked, "Why is the City of Cleveland holding the recycling program hostage to the building of this facility?" Cleveland City Councilman Brian Cummins probed the city administration on this issue and other council members are advocating that the city look at decoupling these proposals.
Red, black and white, "No Cleveland Incinerator" yard signs are sprouting up all over town, thanks to support from the Northeast Ohio Sierra Club. And at the public hearings, residents were holding up these signs with another message on the back: green signs that say "Yes Recycling/Composting." The Ohio Environmental Protection Agency (EPA) has issued a draft air pollution permit for the facility. The permit would make the facility one of the largest emitters of several dangerous pollutants in Cuyahoga County, including soot, mercury and lead. The public comment period, which had originally been set for January, has now been extended until Feb. 23 due to the public outcry and the intervention of several members of Cleveland City Council and Mayor Frank Jackson.
Chris Trepal, executive director of Earth Day Coalition, has repeatedly asked the city and the Ohio EPA to provide maps showing where the air pollution would travel when it leaves the facility, since so far they have provided only raw data that can only be opened with proprietary software, making it impossible for residents to access.
Cleveland Public Power's developer for the facility, Peter Tien, is the same individual who was involved in the failed attempt last year to sell a no-bid LED light bulb contract to Cleveland Public Power, from Chinese manufacturer Sunpo-Optu. For the incinerator deal, he is the U. S. representative for gasification technology developed by a Japanese company called Kinsei-Sangyo. Tien has a no-bid $1.5 million contract with the city, and has repeatedly fallen behind schedule.
Cleveland Public Power says the facility would generate 10 to 15 megawatts of power into its system, whose total peak power is 330 megawatts per year.
Stuart Greenberg, executive director of Environmental Health Watch, testified at the Jan. 9 hearing, saying "Gasification has been sold to the city as a clean technology, which it's not. There are cleaner ways to generate electricity and cleaner ways to manage waste."
Ann Knotek, a resident of the Old Brooklyn neighborhood, electrified the crowd at the hearing with a presentation demonstrating the contradictions in the city's proposal. There are no facilities of this type operating anywhere in the U. S., so none of the pollution estimates come from actual experience with burning the type of garbage generated in the U.S., or at the volume that Cleveland is proposing.
Cleveland Public Power has said that they don't know what this facility will cost or how they would finance it. Peter Tien originally provided an estimate of $180 million, but told Cleveland Scene in December that the cost would be $300 million.
Want to get involved? Letters can be written to Mayor Frank Jackson at 601 Lakeside Ave., Cleveland, Ohio 44114, City Council members at the same address and David Hearne at the Cleveland Division of Air Quality at 75 Erieview Plaza, Suite 200, Cleveland, Ohio, 44114. Letters sent to Hearne by Feb. 23 will be considered part of the official public comment for the Ohio EPA air pollution permit.
For more information, call Ohio Citizen Action at 216-861-5200, email or click here.
EcoWatch Daily Newsletter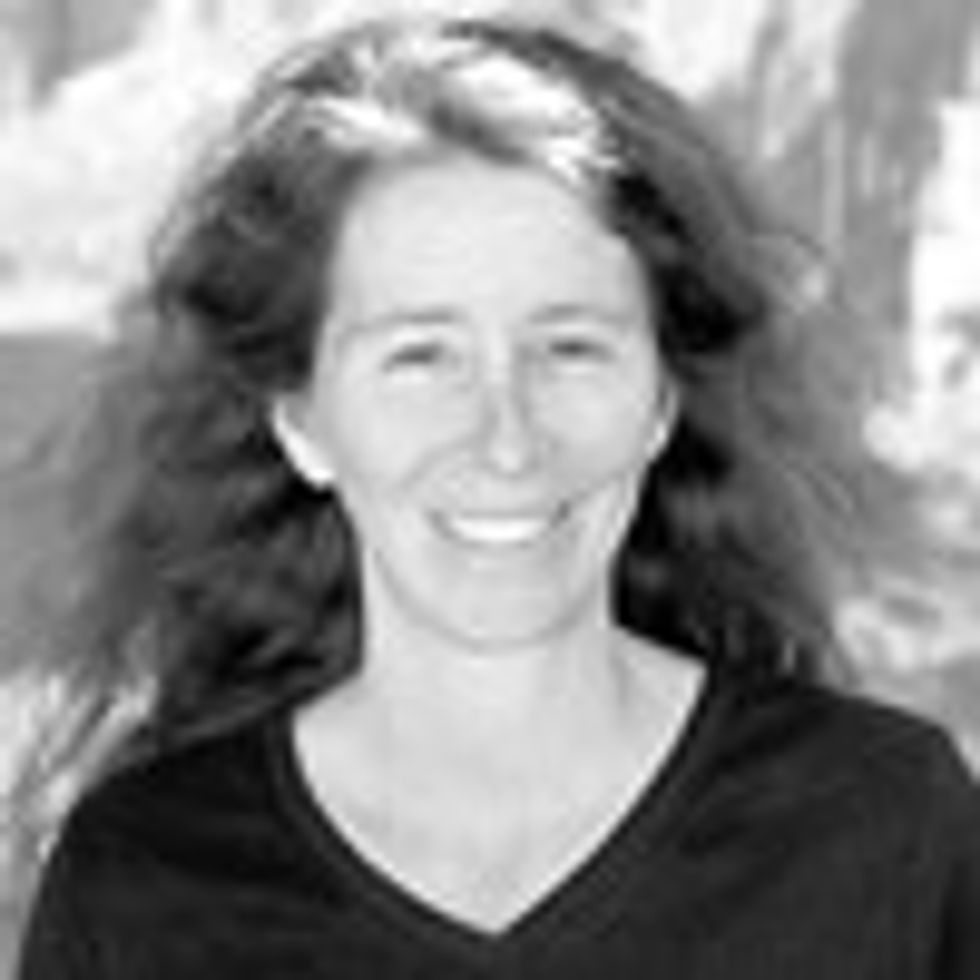 I'm often asked what keeps me so dedicated to protecting the health of the planet. My typical response is that I know if more people were educated about the impact their daily lives have on the health of the environment and future generations, they would adopt sustainable practices, and strive to protect the water we drink and the air we breathe.
The announcement yesterday by the U.S. Environmental Protection Agency (EPA), issuing the first national standards for mercury pollution from power plants, is a perfect example of why I continue with this work. If it weren't for the tens of thousands of people working every day to encourage the passage of stronger air standards, it would have remained business as usual and the nation's air quality would continue to decline since the U.S. lacks, for the most part, the congressional leadership needed to assure proper air quality standards.
I was having dinner with a friend last night who explained how her husband's asthma is getting worse and the change in the formula of his inhaler seems to be less effective. I mentioned that it's unfortunate that we live in a county that is in nonattainment air quality, as designated by the U.S. EPA, as I'm sure that affects his breathing. She asked me what I was talking about, because to her, especially since we live near the woods, our air quality seems fine.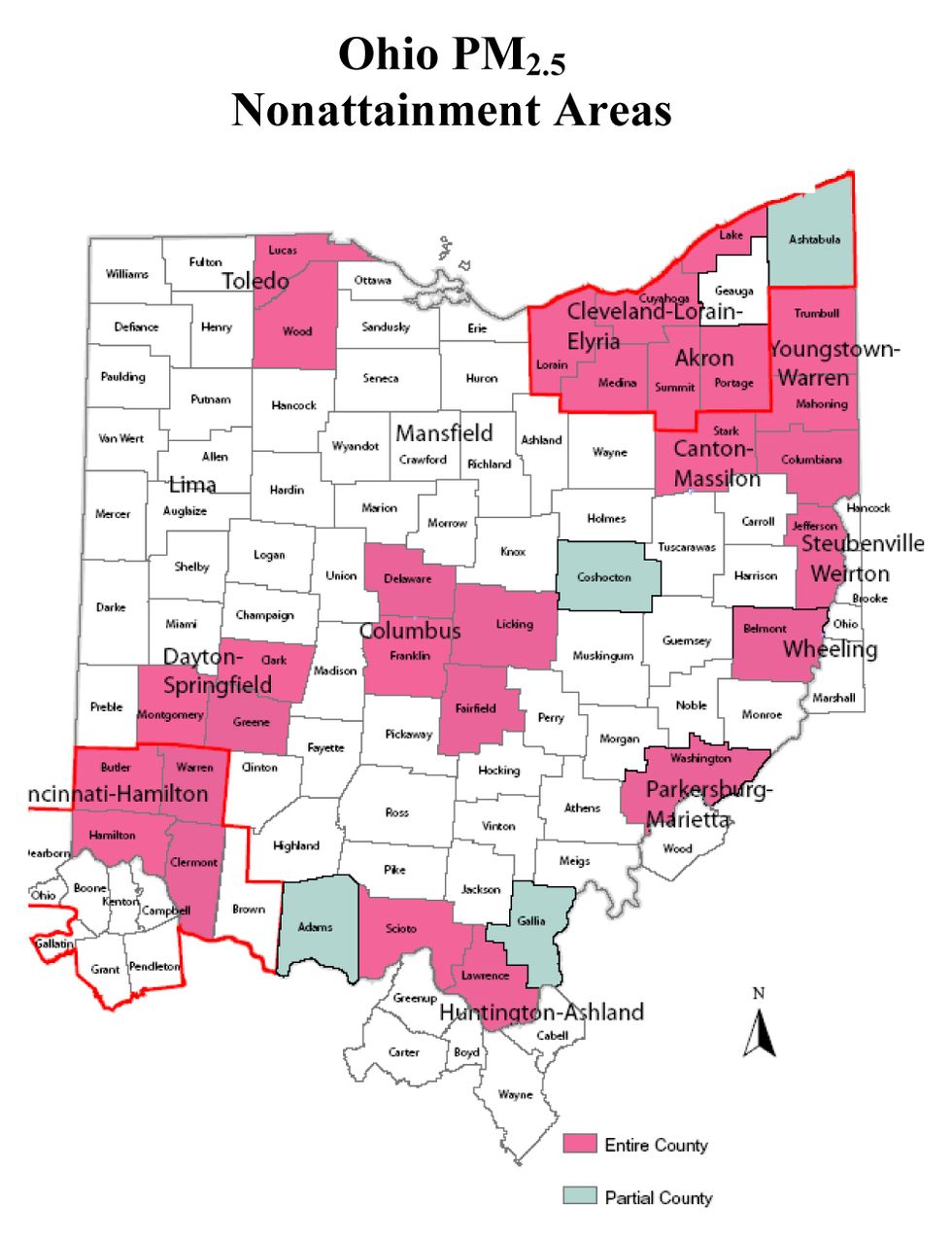 I told her about a map I've known about for years that shows which of the 88 counties in Ohio are in nonattainment air quality for fine particulate matter (PM2.5), which can greatly impact people with asthma. I emailed her the map this morning, with a three-page fact sheet explaining what nonattainment means for the public health, and refreshed my knowledge of the map. Unfortunately, Cuyahoga County, where we both live, is landlocked by six other counties all in nonattainment air quality.
I'm a runner and I have to hit my inhaler right before my run every other day to prevent an asthma attack. I'm certainly feeling fortunate today that the Obama Administration mandated that the U.S. EPA finally implement these historic standards, as ordered by Congress more than 20 years ago with the passage of the Clean Air Act Amendments of 1990. The U.S. EPA has been regulating most industries to improve air quality except for the biggest polluters, including coal-fired power plants.
Since Ohio gets nearly 90 percent of its electricity from the burning of coal, these regulations should have a major impact on our air quality.
According to the U.S. EPA, the standards passed yesterday will prevent as many as 11,000 premature deaths and 4,700 heart attacks a year, and protect American children by preventing 130,000 cases of childhood asthma symptoms and about 6,300 fewer cases of acute bronchitis each year.
Boy can I relate to this. My 12-year old son who started cross country last fall has been continuing to stay in shape and run into the winter.  Recently, after some of his runs, his breathing has been shortened and shows signs of exercised-induced asthma. It will be great when these standards prevent 130,000 cases of childhood asthma as I'm sure my son falls into this category. There's no doubt that these standards are going to save the American people a significant amount of money in healthcare costs.
My thanks goes out to the Obama Administration for following through with these standards to protect human health and the environment.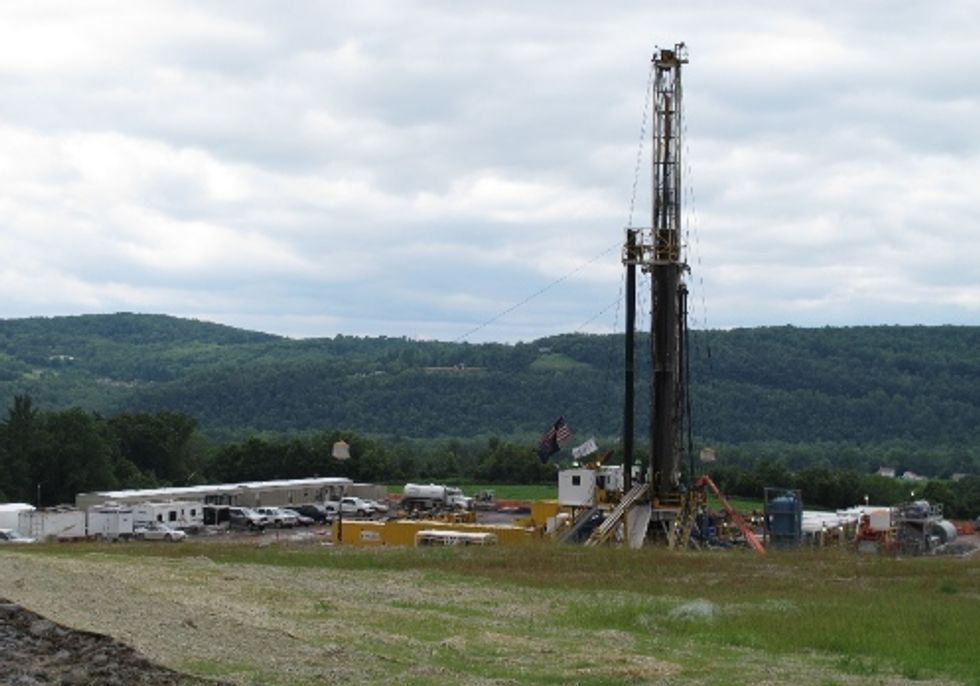 by Grant Maki
This spring, the Ohio Environmental Council (OEC) and 50 fellow environmental and community organizations sent a letter to state legislators urging them to issue a moratorium on horizontal fracturing until its impacts on the environment and public health are thoroughly studied and effective, science-based regulations can be put in place. The U.S. Environmental Protection Agency (EPA) is conducting a study on these impacts—at a minimum we should wait for the study to be completed, then pass regulations based on sound science and then go ahead with drilling.
These efforts led to a bill currently before the General Assembly. However, the state seems ready to embrace the drilling boom first and do its due diligence second. Horizontal fracturing has already commenced at 20 sites around the state and 65 more have received a full go-ahead from the Ohio Department of Natural Resources.
So even while we push for a moratorium, we are working to ensure that the regulations that are put in place today are as strong as possible. These efforts ran on all cylinders last week, as OEC and its allies submitted comments to both the U.S. EPA and the Ohio EPA on their proposed regulations regarding air pollution emissions from natural gas drilling.
U.S. EPA' s Proposed Air Regulations
The U.S. EPA proposed a very broad set of rules aimed at the entire oil and natural gas sector. Although the proposal involved many issues, our comments focused on just two of them. Our first priority was to defend the proposed requirement that all new natural gas wells be constructed using a method called "reduced emissions completions."  To understand this requirement, you have to know a little bit about shale gas drilling.
Shale gas wells are "drilled" primarily by forcing special fluids into shale rock formations at high pressure, which fractures the shale (hence the term: "hydrofracturing"). After fracturing, operators release the water pressure, causing large amounts of fluid to flow back to the surface. This flowback fluid contains a significant amount of natural gas, in addition to other potential pollutants. Standard gas collection equipment can't handle the flowback fluid, so it often sits in storage tanks for days while the gas is either vented into the atmosphere or burned off with a flare—either option causes significant air pollution. A "reduced emissions completion" uses separator equipment that can handle the flowback fluid and also capture (and sell) the natural gas that would otherwise be vented or flared.
We defended the U.S. EPA's proposal to require "reduced emissions completion" against arguments from industry that it was too expensive or unduly burdensome. We also focused on an issue that was flying under the radar: the U.S. EPA's idea of using industry-funded third parties to do some of the oversight and monitoring. Although we recognize potential benefits if third-party verifiers are truly independent, such a system could lead to serious conflicts of interest. Thus we suggested ways for the U.S. EPA to minimize conflicts of interest.
Ohio EPA's Air Pollution General Permit
At the same time that the federal regulations were coming down the pipe, the Ohio EPA sought public comments on a proposed general permit that will allow companies to start drilling whenever they meet certain qualifying criteria and agree to abide by certain emissions and operational standards.
Given that the state has decided to go ahead with drilling before learning from the mistakes of other states, we are pleased to see that the Ohio EPA is at least showing willingness to start regulating using the knowledge we have. Unfortunately, the Ohio EPA's proposed general permit had a number of holes in it that could mean a lot of pollution in Eastern Ohio. OEC, the Buckeye Forest Council, the Center for Health Environment & Justice, and the Group Against Smog and Pollution (GASP) submitted two rounds of comments to the Ohio EPA, addressing a number of issues. GASP's expertise and experience with the same issues in Western Pennsylvania we hope will educate the Ohio EPA to learn from hiccups to our east, and fix the deficiencies with the proposed permit.
Revisions are Necessary for the Final General Permit
The draft general permit puts no requirements on well completions. We urged the Ohio EPA to require reduced emissions completions. The U.S. EPA has come under fire from industry for their proposal to require reduced emissions completions, and the requirement might be struck from the final federal rule. The Ohio EPA should play it safe and enact the same requirement, especially in a general permit that specifies conditions where a drilling proposal can be approved with no stakeholder input and no further scrutiny from the Ohio EPA.
For another thing, the draft general permit is silent on produced water storage tanks. "Produced water" is a saline fluid that occurs naturally in the shale formations and flows to the surface during fracking. Produced water storage tanks produce emissions that can't be overlooked, as states like Colorado and Wyoming have recognized.
Another issue we had is that the general permit would allow significant drilling operations to commence without stakeholder input. We pushed the agency to give the public an opportunity to be heard when industry proposes large-scale drilling operations, and for proposals to drill near "urbanized areas" which is defined as a town of more than 5,000 in Ohio Administrative Code 1501:9-1-01(A).
Among other comments, we also pushed the agency to require drillers to notify them before undertaking any action that would produce significant emissions, in order to help the agency develop better information about the fracking industry.
Click on the links to read OEC's comments to the Ohio EPA on its general permit, GASP's comments on the general permit and comments to the U.S. EPA's Air Proposed Regulations
The numbers listed above are current as of Nov. 28, 2011. Lists of Utica and Marcellus shale permits are available at http://www.ohiodnr.com/portals/11/oil/pdf/Utica.pdf and http://www.ohiodnr.com/portals/11/oil/pdf/Marcellus.pdf.
For more information and updates, click here.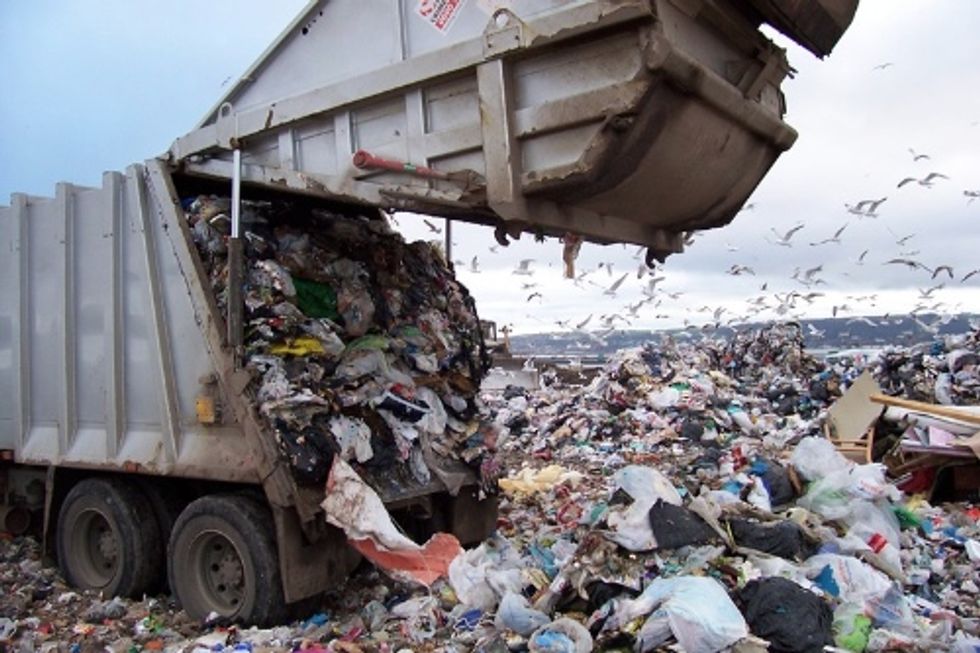 by Sandy Buchanan
Six environmental and community organizations have asked the U.S. Environmental Protection Agency (EPA) to undertake a formal review of the City of Cleveland's draft air permit for its proposed garbage incinerator on Ridge Road, citing deficiencies in the Ohio EPA's draft permit and the City of Cleveland's conflict of interest as both the proponent and reviewer of the permit.
As mentioned in an earlier article on EcoWatch.org, Cleveland's city-owned electric company, Cleveland Public Power, is proposing to bring in garbage from the city and Northeast Ohio region to be "gasified" by using a type of incineration technology new to the U.S. Cleveland Public Power has applied to the Ohio EPA for an air pollution permit for the facility. According to the application, the incinerator would become one of the largest sources of air pollution in Cleveland, especially for soot and mercury.
The groups—Environmental Health Watch, Earth Day Coalition, Northeast Ohio Sierra Club, Ohio Citizen Action, Center for Health Environment and Justice and Natural Resources Defense Council—asked the U.S. EPA for an environmental justice designation for the community, which would require additional scrutiny of the proposal. They also asked the Ohio EPA for a 60-day extension on the public comment period for the draft permit, which now expires on Jan. 13, 2012.
For more information, click here.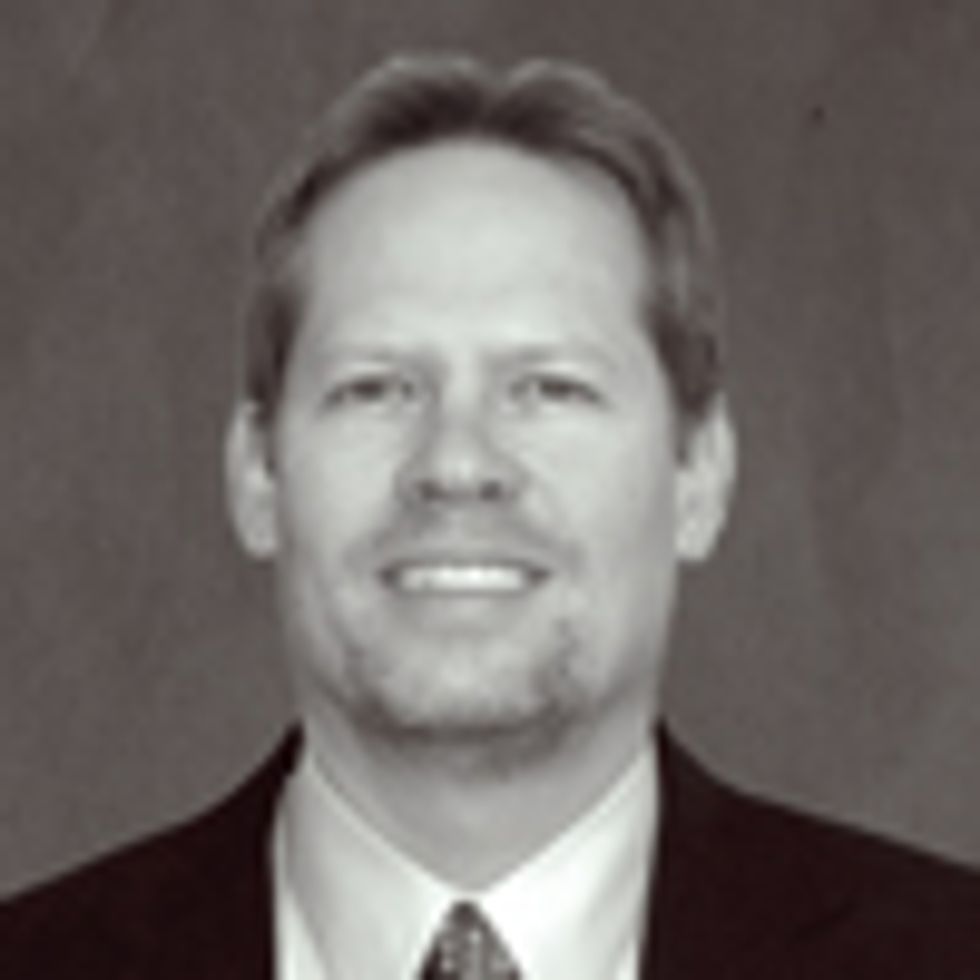 It's game on for "the black gold rush" in America. The pell-mell rush to develop oil and gas deposits locked in deep shale formations buried thousands of feet below the Earth's surface, that is. And if the shale gas "play" pans out as expected, Ohio may become an unwitting dumping ground for billions of gallons of toxic wastewater generated by other states' drilling operations.
A vast mother-load of liquid fossil fuels underlie Ohio and its neighbors to the east. And if industry estimates are to be believed, unlocking these energy stores promises a bonanza of jobs and economic growth. One sunny industry report claims more than 200,000 jobs and $12 billion in wages, salary and personal income are headed Ohio's way, alone, if we drill early and often.
It's that sort of heady talk that is turning the heads of state leaders, Republican and Democrat, alike. Ohio Gov. John Kasich is the Buckeye State's oil and gas' cheerleader in residence, urging full-out development of this buried treasure with proper environmental controls.
And unless you live under a rock, you now are familiar with the attending f-word—fracking. It's shorthand for high-volume horizontal hydraulic fracturing. Introduced only a few years ago, this controversial technology now accounts for nearly a third of all the natural gas produced in the U.S.
Fracking involves the high-pressure injection of millions of gallons of water and sand for each well that is drilled first vertically and then horizontally into the Marcellus and Utica geologic formations. Mixed in with the water is a secret recipe of chemicals (some benign, some very toxic) that lubricate the shale formation. A series of controlled explosions fracture or break apart the shale, opening tiny cracks to allow the oil and gas to flow.
About 15 percent of that water comes back up is tainted with salt, drilling chemicals and hazardous metals. After they're fracked, the wells continue to produce brine that contains higher concentrations of salt, metals and minerals. During the first quarter of 2011, nearly half the brine that went into disposal wells in Ohio came from Pennsylvania and other states, according to state officials. That's 1.18 million barrels of brine, enough to fill 76 Olympic-sized swimming pools.
For months, industry spin doctors have assured one and all that Ohio has some of the toughest regulations on planet Earth to control oil and gas drilling. They'd have you believe that Ohio has done something that officials in neighboring Pennsylvania—a state racked by fracking incidents—somehow couldn't figure out.
These reassurances, of course, remain to be seen. To date, only a handful of wells have been horizontally fracked in Ohio. But that will soon change. To get ahead of the coming wave, the Ohio Department of Natural Resources is planning to unveil a series of new rules and regulations to guide fracking in Ohio.
What is for certain, though, is that Ohio is in store to accept millions of barrels of salty and chemical laden wastewater—the residue left over from fracking. And not just from drilling sites in Ohio, but from nearby states, too. That's because Ohio is home to 170 underground injection wells—empty geologic formations that Mother Nature has left deep beneath the Earth's surface, that man has figured out a way to inject with pressurized waste.
Frack waste water includes a toxic mix of byproducts, including known and suspected carcinogens and neurotoxins, and even naturally-occurring radioactive materials— stuff like benzene, lead, ethylene glycol, boric acid, uranium, strontium and radon.
In addition, the Ohio Environmental Protection Agency (EPA) is considering air pollution controls on oil and gas drilling that may not be strong enough to protect your health. Regulators in Pennsylvania have documented that oil and gas fracking sites emit tons of dangerous volatile organic compounds and nitrogen oxide emissions—a key ingredient in the formation of ozone smog.
While the proposed regulations are a step forward, they address emissions from the fracking stage only (ignoring the drilling stage) and take a one size fits all approach. Letters are needed to encourage the Ohio EPA to adopt strong air quality protections to protect people from dangerous fracking pollution.
For more information or to send a letter to the Ohio EPA, click here.