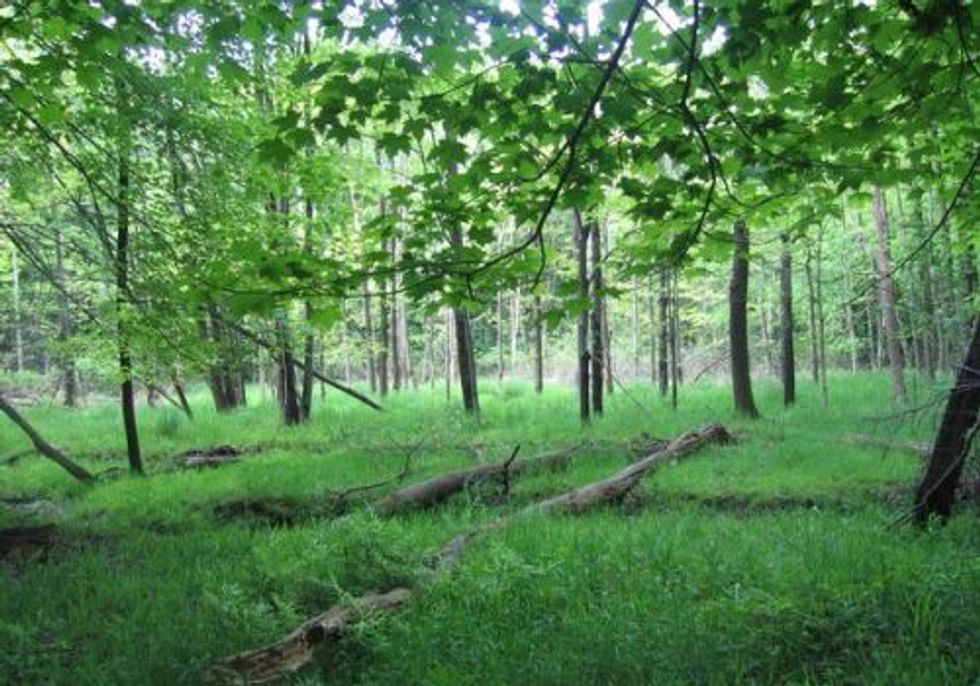 Ohio urban forests are at risk. Healthy urban forests are the ultimate in green infrastructure—the most extensive and least expensive way to help attenuate stormwater runoff, increase property values and protect streams.
The Cuyahoga River Remedial Action Plan (RAP), with support from the Cuyahoga Soil and Water Conservation District, Friends of Big Creek and the Ohio Environmental Education Fund, is hosting a Forest Forum with the goal of enhancing forest cover in Big Creek watershed communities (Cleveland, Brooklyn, Linndale, Parma, Parma Heights, Brook Park, North Royalton). The event is Jan. 12 from 2 - 5 pm and 5:30 - 8:30 pm at the Cleveland Metroparks Zoo administration building auditorium (next to Zoo's main entrance) at 3900 Wildlife Way, Cleveland 44109.
Participants will:
• receive updated maps of their city's forest cover and streams.
• help identify priority restoration sites to target funding for restoration.
• have an opportunity to send a representative from their city to Tree Commission Academy.
• receive and inventory of their city's forest, tree protection, mitigation and restoration ordinances and policies, and be eligible for ongoing assistance in updating and implementing them.
• be eligible for funding and pilot restoration projects in their community.
For more information, click here. To RSVP and ensure enough materials will be provided for your city, email Jane Goodman  or call 216-241-2414 x610.

EcoWatch Daily Newsletter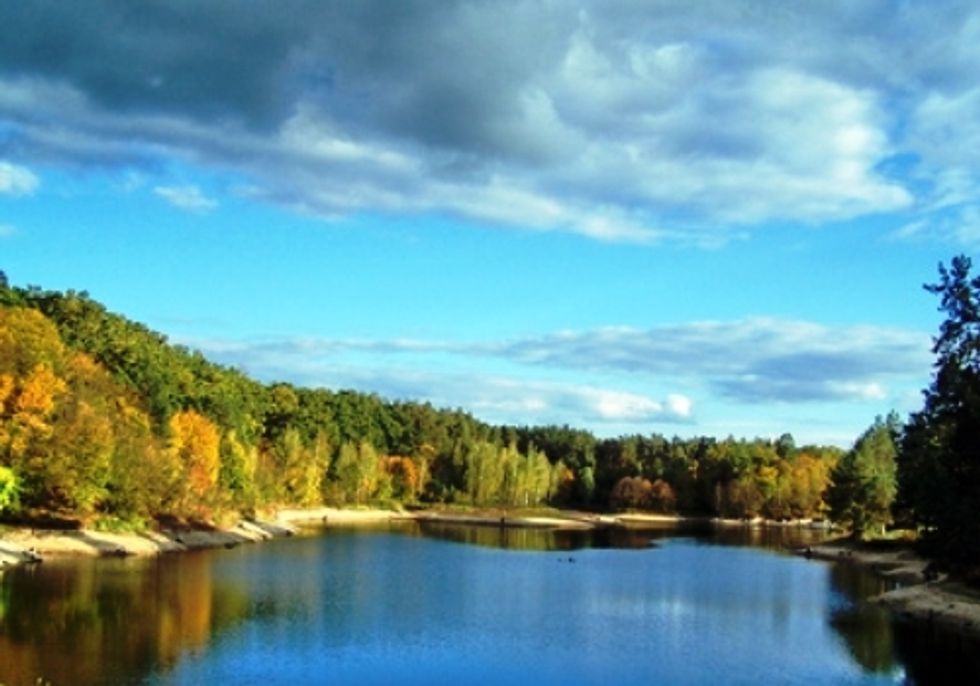 Citing concerns over the first deep-shale drilling operation in Ohio's pristine Grand River watershed, conservation groups are calling on state regulators to tighten controls on drilling for oil and gas in Ohio to better protect water, wildlife and property.
The groups want the Ohio Department of Natural Resources (ODNR) to strengthen state rules to protect water resources by:
• broadening the distance that oil and gas drillers are required to test for water quality before and after drilling.
• expand the list of chemicals for which drillers must test for possible water contamination before and after drilling.
• expand the testing to also include water quantity to test for any changes to water flow from a water well or waterway.
The groups also want ODNR to adopt stronger protections to better protect livestock, wildlife, property values and local communities by:
• banning the disposal of toxic-tainted waste materials at drilling site waste pits.
• stepping up testing in nearby streams to protect fish and wildlife from contamination.
• closing the regulatory loophole that permits drillers to ship radioactive-laced drill cutting waste for disposal at solid waste landfills.
• periodically updating regulations to keep pace with industry practices.
• stopping the unfunded mandate on local communities, which have no local authority to regulate drilling but bear much of the costs from traffic, noise and road damage.
"Ohio's rules need to catch up to the shale gas boom spreading across Ohio, starting right here in the Grand River watershed," said Trent Dougherty, director of legal affairs for the Ohio Environmental Council (OEC). "Oil and gas may be basic commodities. But clean water is priceless. That's why we need the ODNR to protect our heritage of abundant water and wildlife resources and our respect for people's property."
Representatives of the OEC, Buckeye Forest Council and the Network for Oil and Gas Accountability & Protection (NEOGAP) briefed reporters on Jan. 5 at the Middlefield public library in Northeast Ohio's Geauga County. The groups cited a deep shale-gas well located less than 1,500 feet from a tributary of the Grand River—a site that could be the first of hundreds or thousands such wells to eventually dot the Grand River watershed landscape. Drillers set up operations at the site just a few weeks ago.
The Grand River represents one of the finest examples of a natural stream found anywhere in Ohio. According to the ODNR, the Grand River boasts "the most aquatic diversity of any Ohio Lake Erie tributary." The Grand River is designated as an official State Wild and Scenic River and is an angler's paradise—some 90,000 steelhead trout are stocked there each year. Ohio law, however, provides no additional protections from drilling for a State Wild and Scenic River, such as minimum distance set-backs from a drilling site.
The new well, near Parkman, Ohio, is located just a 15 minute drive east of the site of one of the most destructive failures by the oil and gas industry to follow its own best practices—and a colossal lapse of government oversight. Early in the morning on Dec. 15, 2007, natural gas migrated from a natural gas well to the basement of a house in Bainbridge Township. A resulting explosion rocked the house. Thankfully, the two residents in the home were not seriously injured, but the home was severely damaged and dozens of other residential water wells were contaminated.
State investigators determined the gas migration and resulting explosion was caused by over-pressurization of the surface-production casing of the gas well. In layperson's terms, the explosion was the result of poor well construction. This explosion resulted in water well contamination, a lawsuit by 42 neighboring property owners, a year-long investigation by ODNR and the biggest overhaul of the state's oil and gas drilling laws—Ohio Senate Bill 165, passed by the Ohio General Assembly in 2010. The well was located less than 1,000 feet from the house.
Under current Ohio law, a drilling operation may be located as close as 150 feet from an occupied residence. The ODNR is currently developing new regulations to implement the law changes.
In the four years since the Bainbridge event, however, Ohio faces a different form of oil and gas production—the industrial-scale drilling for shale gas. This unconventional drilling involves the use of hundreds of different chemical additives and the disposal of literally billions of gallons of toxic-tainted wastewater from Ohio and neighboring Pennsylvania oil and gas wells.
"Ohio is outdriving its headlights when it comes to identifying and controlling the risks of the shale gas boom," said the OEC's Dougherty. "Ohio is permitting the next generation of wells without first fixing the ills of last generation's risks."
The new generation of drilling, commonly referred to as horizontal hydro-fracking or "fracking," uses high-pressure injection of water, sand and chemicals to release gas and oil trapped in shale formations located thousands of feet below the earth's surface. After drilling vertically to the depth that reaches slightly above the shale formation, the drill bit is turned horizontally and pushed into the shale, sometimes as much as 3,000 feet. Small fractures are created in the targeted area with underground explosions and a mixture of sand, water and chemicals is injected at high pressures into the newly created fractures to further crack the rock and release the trapped gas.
To exploit the deep natural gas-rich deposits in the Utica and Marcellus shale formations, operators must drill and frack like never before. This scale of drilling requires more of everything: more acreage (5 acres cleared per well pad); more chemicals to stimulate production; more fresh water (up to 5 million gallons per fracking cycle) and more truck traffic (up to 13,000 diesel truck trips per well site).
The calls for reform are hard on the heels of a series of 11 earthquakes recorded since March 2011 near Youngstown. Two large earthquakes occurred in December, causing state regulators to ask the operator to cease injecting waste there. ODNR and the well operator appropriately halted operation of injection wells in the area until scientists could analyze the situation. Scientists from Columbia University believe the earthquakes almost certainly were caused by the high-pressure injection of oil and gas waste fluids into a deep underground disposal well located nearby. These experts say that it may take a year for the waste injection rumblings to dissipate.
The environmental groups calling for reform believe Ohio should follow the same sound advice for the entire oil and gas production process—from exploration and production to waste disposal—to ensure that the best regulations are in place to protect the public, property owners, water and wildlife.
"The earthquakes in Youngstown, if nothing else, show that there are countless risks with deep shale drilling. While there will be risks with everything in life, how much risk is acceptable?" Dougherty asked.
In response to these risks, the groups are renewing their call first made in March 2011 for a moratorium on any new deep-shale drilling until drilling practices are demonstrated to be safe for the environment and human health and are properly regulated.
"Ohio's oil and gas laws are deeply flawed in many respects. The spraying of toxic fracking wastewater on community roads, weak to non-existent water well testing requirements and lax wastewater containment rules are just a few examples," said Ellie Rauh, fracking coordinator for Buckeye Forest Council. "The Ohio Division of Oil and Gas can make and enforce rules that fix these problems and that better protect Ohioan's health and the environment. Although the division is currently rewriting its rules, it has not yet addressed any of the crucial health and safety problems that should greatly concern the public. We call on the Ohio Division of Oil and Gas to fill the holes in its regulations and to draft a sensible and protective set of rules."
"With all the fracking that's starting up in Ohio, we are concerned that no one in our state government is really working to effectively safeguard Ohio's most precious natural resource—our safe drinking water," said Ron Prosek, NEOGAP vice president.
"Natural gas can be a bridge fuel to cleaner sources of energy. But the way we're going, Ohio is building a bridge to unknown risk and danger," added Dougherty.
For more information, click here.
--------
The mission of the Ohio Environmental Council (OEC) is to secure healthy air, land and water for all who call Ohio home. The OEC is Ohio's leading advocate for fresh air, clean water and sustainable land use. The OEC has a 40-year history of innovation, pragmatism and success. Using legislative initiatives, legal action, scientific principles and statewide partnerships, the OEC secures a healthier environment for Ohio's families and communities. For more information, visit www.theOEC.org.
Westend61 / Getty Images
Residential solar energy companies are helping more and more homeowners upgrade their properties to clean energy sources. Solar energy companies can equip you with the technology you need to harness the amazing power of the sun and reduce your need for fossil fuels. In this article, we'll review some of the most trustworthy providers and installers of solar power.
Our picks for the best solar companies
The first step in the process is researching some of the top companies in the solar industry. Here are the ones that stood out in our research.

Each product featured here has been independently selected by the writer. If you make a purchase using the links included, we may earn commission.
How we chose the best solar energy companies
How did we determine which solar power companies to recommend?

To begin with, we took a deep dive into each company's offerings, assessing them for the following criteria:
Range of services offered
Pricing/affordability and financing options
Extent of service area
Solar panel efficiency
Warranty
Temperature coefficient (e.g., how much high temperatures affect efficiency)
Additionally, we weighed membership and certification by professional associations like the Solar Energy Industries Association (SEIA). Affiliation with these groups is a good indicator that a solar energy company is reputable, and that their work is up to the highest standards within the industry.
The best solar energy companies
schmidt-z / Getty Images
With these criteria in mind, consider our picks for the best solar panel providers and installers in the industry.

If you're looking for a company that can walk you through the process of upgrading to solar power for an easy and convenient experience, look no further than to SunPower. The company offers:
A "design studio" app, allowing you to safely and seamlessly design your own solar power system so that you can see a visual of what the finished product will look like once installed.
Online calculators that make it easy for you to determine about how much electricity you will save once you upgrade to solar panels.
Virtual consultations, allowing you to chat one-on-one with a solar power expert and to ask any questions you might have.
SunPower offers leading solar panels and energy storage technology to homeowners across dozens of states. And, they are also the preferred solar partner of many major businesses, including Walmart, FedEx, and Lowes.

Why buy: SunPower is a reliable solar energy company with an impressive tech portfolio and an extremely easy, intuitive process.
Upgrading to solar power can seem a little intimidating, but SunRun is out to bring simplicity. Their approach makes it extremely straightforward to select a custom solar energy plan for your household. Here's what to know about SunRun:
They offer virtual consultations with solar energy experts, making it simple to explore your options and determine which solar set-up is right for your home energy needs.
Each system they design is completely customized to address the customer's needs. SunRun doesn't do "one size fits all" solar equipment options.
Their guarantee, the best in the industry, offers extraordinary peace of mind that your solar system will prove durable and reliable.
SunRun also leads in terms of flexible financing options, making solar power accessible and affordable.
Why buy: With SunRun, the name of the game is customization. This is one of the best solar installation companies to turn to for solar power solutions that are truly made with you in mind.
You probably associate Tesla with their electric vehicles, but did you know that the company also produces high-efficiency solar panels? Depending on your needs and your budget, Tesla can hook you up with an array of solar panels or even a solar roof, making it easy to cut electricity costs and power your home via the sun's vital energy.
Some fast facts about choosing solar power from Tesla:
They offer a price match guarantee and affordable financing options.
Their advanced solar panel technology offers a low profile, a sleek style, and long-term durability.
Home battery backups allow you to save solar power and then access it on demand, whenever you need it.
Why buy: Tesla offers sophisticated solar products for what the company claims is the lowest price of any national provider, which they back with a price-match guarantee. Plus, all of their solar panels come with a solid 25-year performance guarantee.
LG is another well-known tech company that is also a leader in solar energy. Some of their solar panels use a bifacial solar module that captures energy from two directions to increase their efficiency. While they are a solar panel manufacturer, they can also help you with the installation process by finding an LG Pro installer in your area.
They offer an online "solar concierge" service that allows you to evaluate your home energy needs and to compare different options for going solar.
LG offers a 25-year warranty, not only on their technology but also on the work their of their solar installers.
They offer a range of solar panels and supporting products, and they supply you with plenty of information to make a fully informed choice.
Why buy: LG is a company that knows technological innovation. Their award-winning solar energy products are reliably efficient, well-priced, and designed for maximum efficiency.
Panasonic has one of the most impressive tech portfolios in the solar energy industry. Their products boast some of the highest conversion efficiency rates, along with the lowest degradation rates. And they back everything with a generous warranty.
Some additional reasons to choose Panasonic:
They offer a range of solar panels to choose from. With Panasonic, you'll find that you have plenty of options.
They also provide a lot of great online support and consumer education, ensuring you'll get the most out of your solar technology.
Why buy: Panasonic is a solar panel company with products that are tough to beat. Both their pricing and warranties are very appealing, and their HIT high-performance solar panels offer some of the best power conversion rates of any product.
Vivint is a company that offers a full spectrum of services, including solar power consultation, design, and installation. A few reasons why homeowners trust their solar power needs to the Vivint team:
Everything Vivint does is customized. They tailor everything to fit your roof and to help you achieve your home energy goals.
They make the entire process simple, handling all of the little details for you. This includes securing permits, filing the right paperwork, etc.
They emphasize safety, using only the highest caliber of solar panels and backing everything with a world-class warranty.
Why buy: Vivint is noteworthy for their focus on customization, their commitment to safety, and their one-stop-shop solar power solutions. In addition to solar panel installation, they also offer other specialized technology, including solar-powered electric vehicle chargers.
Enphase is another company that stands out, both for their robust technology as well as for their commitment to customization. Their microinverter technology makes their solar system safer by reducing the likelihood of arc fault fires.
They design their solar technology with safety in mind, including fire safeguards that other companies can't match.
Their solar panels are built for durability and can hold up even through the most extreme kinds of weather.
Enphase uses smart technology to update itself; all you need to do is connect it to your home Internet.
They also have one of the best apps in the solar industry, making it simple to monitor your home energy use.
Why buy: Enphase is a company of innovators, and their solar portfolio has a lot to offer. Their system is also modular, meaning you can easily add more panels to your system as you need them.
This solar power provider has won recognition not just for their excellent technology, but also for their sincere commitment to sustainability and to ecological stewardship. And don't let the name throw you off: Though Canadian Solar is based in Canada, they provide solar power solutions in the U.S. and other countries.
Some additional facts about Canadian Solar:

They offer a wide range of products, from energy converters to storage solutions.
Their solar panels boast exceedingly high energy efficiency rates.
Canadian Solar has won a number of awards for its first-class innovations, and one of their products even set a world record for conversion efficiency in 2020.
Why buy: This company has a proven track record of technological excellence, plus a real commitment to ecological stewardship. They also closely monitor their supply chain to ensure that no goods or materials used in their products come from prohibited forms of labor.
First Solar boasts an impressive track record of advocacy for solar power and for renewable energy sources. And, thankfully, they back their advocacy with some excellent solar technologies.
A few reasons to choose First Solar solar panels:
Their technology offers an outstanding temperature coefficient, meaning they won't lose performance during high temperatures.
Their solar cells are among the most reliable and most efficient in the clean energy sector.
First Solar also offers a lot of post-purchase, post-installation help, as needed.
Why buy: First Solar is a great option for anyone who's serious about renewable energy, and who wants the best performance from their solar panels.
The biggest drawback to Go Solar is that, right now, their work is limited to just a few states. But if you happen to live in that part of the country, you're in luck. Go Solar's panels are uniquely calibrated to take advantage of the western region's abundant sunlight. Some additional reasons to pick Go Solar include:
They offer free home solar assessments.
They custom-design solar systems to meet the needs of your home.
They have some of the most trusted installers in the solar power industry.
Why buy: For solar solutions that are tailored to the climate of the American West, definitely consider Go Solar. Plus, with their Give Solar International partnership, they give an equivalent solar panel system to a family in Uganda for each system sold.
How does a solar energy system work?
schmidt-z / Getty Images
As you explore the different options for embracing solar power, it may be helpful to have a baseline understanding of how solar energy systems actually function.

Generally speaking, solar energy systems involve solar panels installed on your roof. These panels absorb the sun's energy, storing it in what are known as photovoltaic cells. These cells convert the solar energy into direct current (DC) energy, then use an inverter to convert that DC energy into alternate current (AC) electricity. AC electricity is what you need to power all your home appliances.

It's important to note that, before you purchase solar panels, it's worthwhile to meet with a solar energy consultant who can tell you more about how many panels your home will require, and also to let you know how those panels should be ideally positioned on the roof.
One more note: If you're concerned about the affordability of solar power, it's important to remember that most solar energy companies provide a host of options, including flexible financing and solar lease options for a system rather than purchase it outright. As you talk with different solar energy companies, don't hesitate to inquire about these leasing and financing options.

Benefits of solar energy
Installing solar panels on your home can yield a number of benefits. Here are just a few examples.
Cleaner energy
One of the main reasons why homeowners choose to install solar cells is that it allows them to truly embrace clean energy sources. Rather than depend on fossil fuels and power plants, you can power your home with renewable energy that comes straight from the sun. This can be a highly effective way to minimize your environmental footprint.
Solar tax credits and rebates
There are a number of ways in which choosing renewable energy can save you money, starting with the fact that there are so many rebates and tax credits available. Essentially, both the federal government and many state governments want to encourage people to "go green" as much as possible, and they will make it worth your while by allowing you to claim these important tax incentives. Some utility companies also offer rebates that can help pay for the upfront costs of solar projects.
Lower electricity bills
Of course, embracing solar power will also help you save money by slashing your electricity bills. Most solar energy companies offer online calculators that allow you to see for yourself how much money you'll save over time, simply by changing to a renewable energy source. There is also an option called a power purchase agreement (PPA) that can allow you to host a solar or renewable energy system from a utility provider in exchange for lowered energy rates. If your solar panel system generates excess energy, the utility will then purchase that energy from you in the form of a net metering credit on your bill.
Make a smart choice about solar power
There are obviously a lot of perks to choosing solar energy for your home. And yet, it can also be a rather daunting process, simply because there are so many solar energy companies to choose from.

Using our guidelines and rankings, start doing your due diligence, seeking the solar power company that's right for you. Remember to look for a company that's well-regarded within the industry and get a consultation before you buy. Always be sure to ask some direct questions about the financing options that are available to you.
Josh Hurst is a journalist, critic, and essayist. He lives in Knoxville, TN, with his wife and three sons. His writing on natural health, nutrition, and supplements has appeared in Health, Shape, and Remedy Review.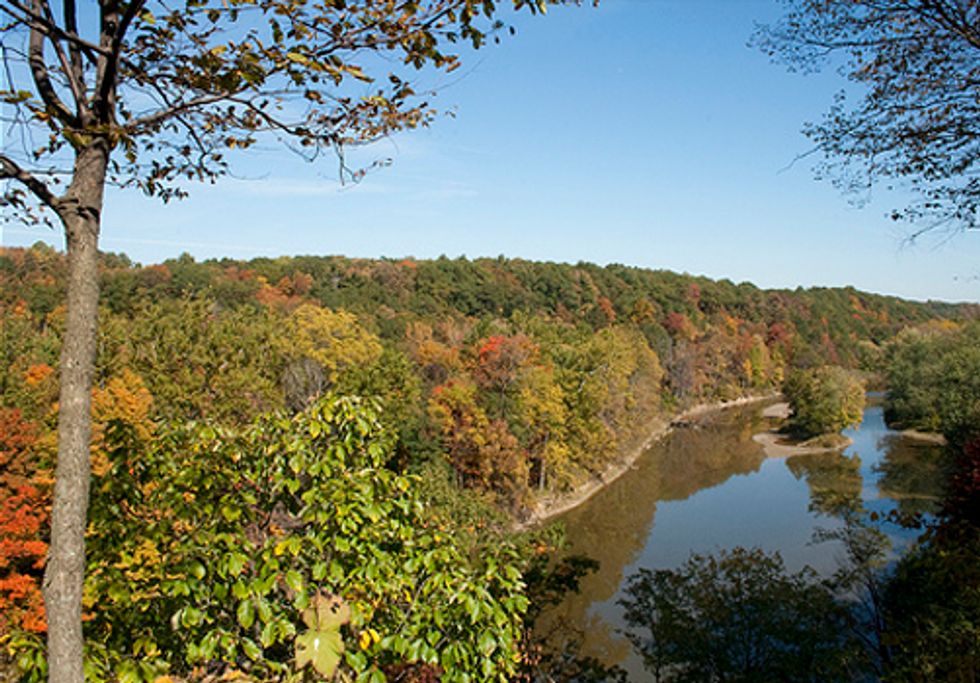 The Ohio Environmental Council (OEC) and partner organizations, including the Buckeye Forest Council and the Network for Oil & Gas Accountability and Protection, are having an event on Jan. 5 at 2 p.m. at Middlefield Library at 16167 East High St. in Middlefield, Ohio, to call attention to the first deep-shale gas well to use horizontal hydraulic fracturing, better known as fracking, in Geauga County on the headwaters of the Grand River.
The Grand River is a wild and scenic river, home to steelhead trout and a critical source of water for Lake Erie. However, the Ohio Department of Natural Resources' (ODNR) series of new drilling rules keep this watershed and others under great risk.
The event will:
• highlight ways in which industry is outperforming ODNR rules, leading many to question whether industry will backslide once regulations are in place.
• question the assumption that Ohio's oil and gas regulations are some of the strongest in the country (as compared to other states).
• expose the radioactive waste loophole in the current regulations.
• outline ways in which ODNR should strengthen rules to better protect the health of all Ohioans.
Immediately following the meeting, a caravan will head to Chickagami Park at 17957 Tavern Rd., Route 168 in Parkman, Ohio, which is on the shores of the Grand River, within two miles of the fracking well site.
For more information click here.
--------
The mission of the Ohio Environmental Council (OEC) is to secure healthy air, land and water for all who call Ohio home. The OEC is Ohio's leading advocate for fresh air, clean water and sustainable land use. The OEC has a 40-year history of innovation, pragmatism and success. Using legislative initiatives, legal action, scientific principles and statewide partnerships, the OEC secures a healthier environment for Ohio's families and communities. For more information, visit www.theOEC.org.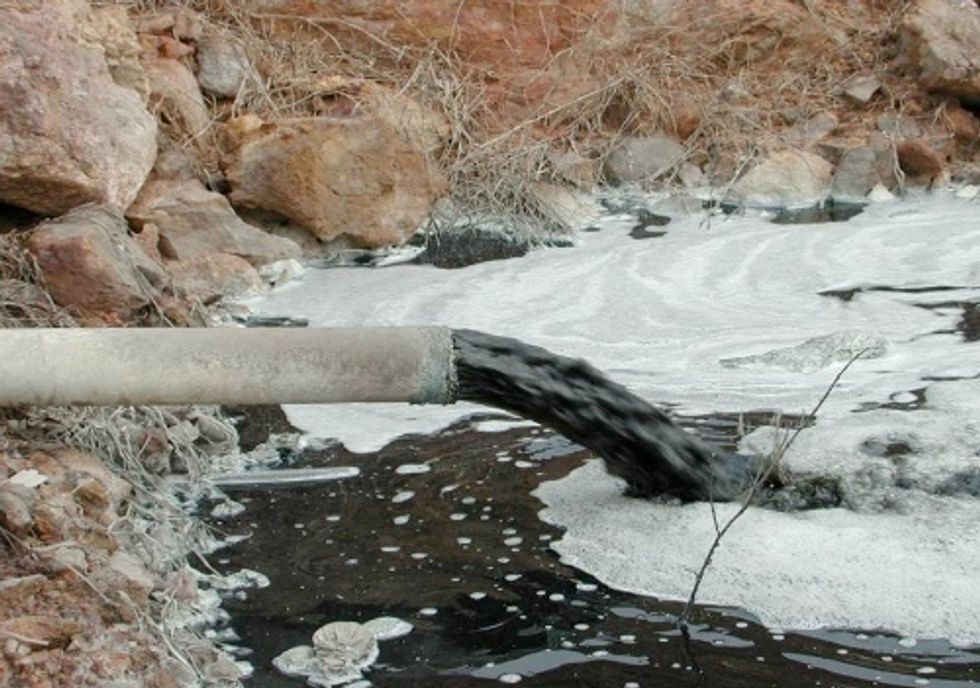 by Trent A. Dougherty
On Dec. 24, the Buckeye Forest Council, Ohio Environmental Council, Center for Health, Environment and Justice and Sierra Club, for the second time in a month, submitted legal and technical comments to the Ohio Department of Natural Resources (ODNR) concerning the regulation of deep shale oil and gas drilling. ODNR's Division of Oil and Gas Resources Management proposed amendments to 22 of its existing rules, which have been drafted pursuant to Senate Bill 165, effective June 30, 2010 and to complete the required five-year review of these rules. The public comment period on these rules ended on Dec. 12, 2011.
ODNR's proposed modifications to its rules touch on a variety of issues. The coalition of environmental groups, along with a team of technical experts, responded to the draft rule amendments with a number of suggestions to improve the proposed rules. The primary concern for the coalition focused on recent reports of a loophole in Ohio law that allows for radioactive material to be disposed of in solid waste landfills. Many landfills across Ohio ultimately dispose of their leachate at public waste-water treatment plants, which means the radioactive waste may appear in the state's waters.
The coalition urged ODNR to:
• Regulate radioactive waste products that result from shale drilling, including drill cuttings
• Enact a number of changes to adequately protect our water resources
• Clarify the "due diligence" time period for the completion of drilling
• Prohibit open-pit storage of waste and flowback products, except for the limited purpose of spill prevention
• Adopt more rigorous protections related to the surface application of brine water
These are just the latest of many more rule packages to come. However, there are nearly 100 deep shale fracking wells permitted under old and less protective rules. Furthermore, with the previous ODNR well construction rules, the Ohio Environmental Protection Agency's air permit (and upcoming wetland impact permit) and ODNR rule packages set for early 2012 drafts (which include spill prevention and pipelines), it is becoming clear that even ODNR believes that the rules they permitted are not as protective as they should be.
For more information, click here. To read the joint comments, click here.