By Geoffrey Sea
[Read Part I, Part II, Part III and Part IV of this series]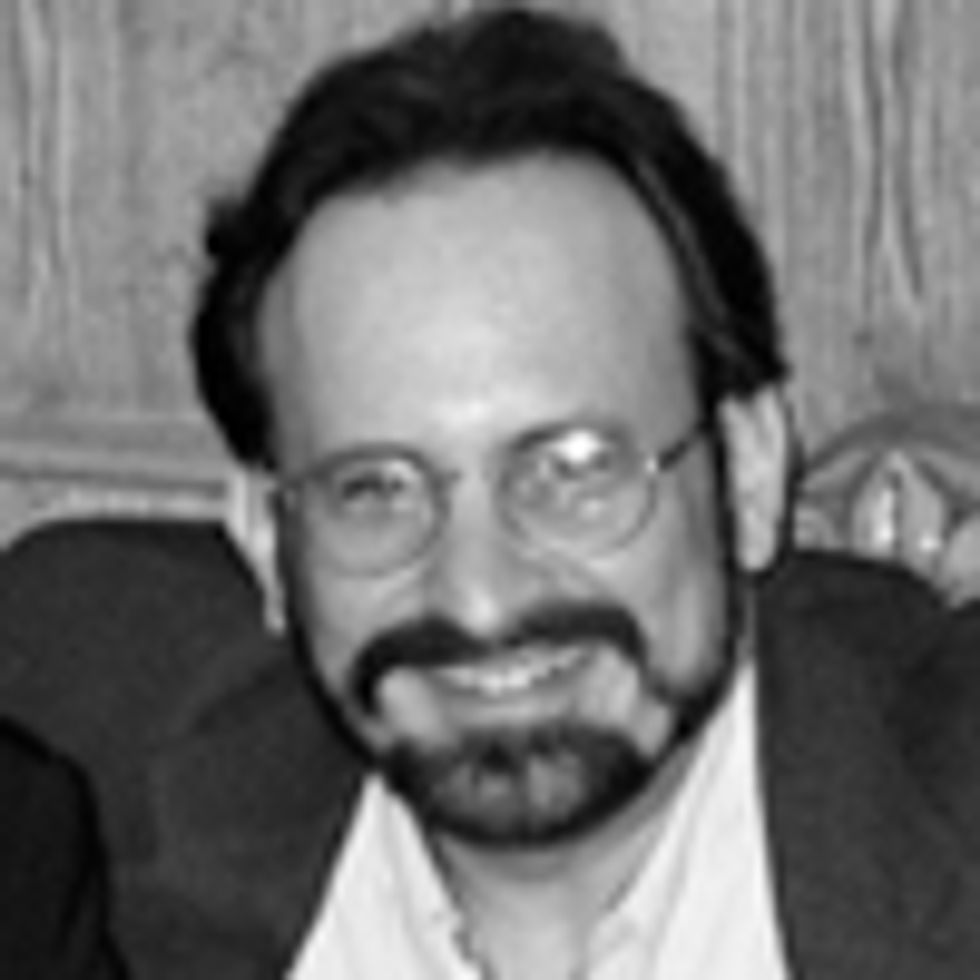 Southern California Edison (SCE) has abandoned plans to restart its two nuclear reactors at San Onofre. The announcement this morning comes exactly one week after termination of operations at the Paducah, Kentucky, uranium enrichment plant, which for decades had provided the fuel for San Onofre. It drops the number of operating nuclear reactors in the U.S. below one hundred for the first time since the early 1980s.
The San Onofre decision ends 18 months of wrangling between the utility and environmental opponents, after serious leaks were detected in a steam generator that had been newly installed. The news release by SCE has a detectable tone of relief that the company will no longer have to defend the indefensible. Similar tones have emanated from the Washington headquarters of the Department of Energy (DOE) around the Paducah decision, sending a message that the era of illegalities involving USEC privatization may be nearing an end.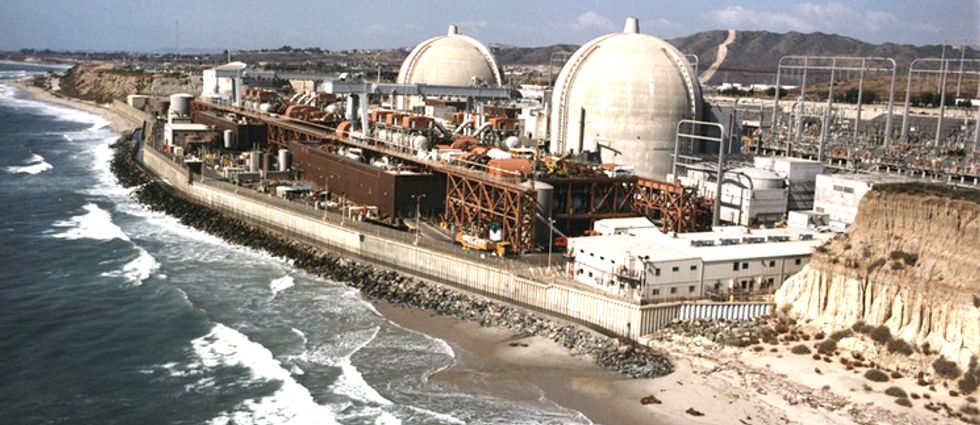 The Paducah and San Onofre shutdowns have a number of important connections beyond that the former facility provided the latter with fuel, and that the two sites are located in earthquake red zones. In both cases, the Nuclear Regulatory Commission (NRC) proved itself incompetent and incapable, unable to take the most basic actions to insure nuclear safety. NRC should have flatly denied the San Onofre reactors permission to restart, and NRC should have revoked USEC's operating license at Paducah after the company clearly could not meet financial capacity requirements. But the NRC failed in both cases, locked up in a kind of containment cell of quantum indeterminacy. Schrodinger's cat, dead or alive, could do a better job of regulating the nuclear industry than the NRC as now constituted.
The news in both the California and Kentucky cases also goes to show that the Attorney Age has banished the Atomic Age. The most important line in the SCE news release is the last one: "SCE intends to pursue recovery of damages from Mitsubishi Heavy Industries, the supplier of the replacement steam generators … " Likewise, USEC filed suit against the Department of Energy on May 30. Nuclear energy, once billed as providing unlimited power, is fulfilling its promise—the power of lawyers. "Don't radiate: Litigate!" may be coming soon to a button or bumper-sticker near you.
And then there is the future marketing linkage. USEC has long been in financial decline, but its fortunes took a precipitous plunge after its star customer, TEPCO—the utility that had headlined demand for new nuclear fuel services—had that little mishap in Japan, a mishap that might have been worsened, by the way, by contaminants in the USEC-supplied uranium fuel. With Japanese customers gone down the uranium drain, USEC fell back on the booming American market. Booming in a virtual-reality gaming way, that is. The San Onofre decision lowers the boom on demand for future sources of enriched uranium, just when USEC says it will apply for a new $2 billion federal loan guarantee to build a new enrichment plant.
Good luck with that.
Visit EcoWatch's ENERGY and NUCLEAR pages for more related news on this topic.
——–
Click here to tell Congress to Expedite Renewable Energy.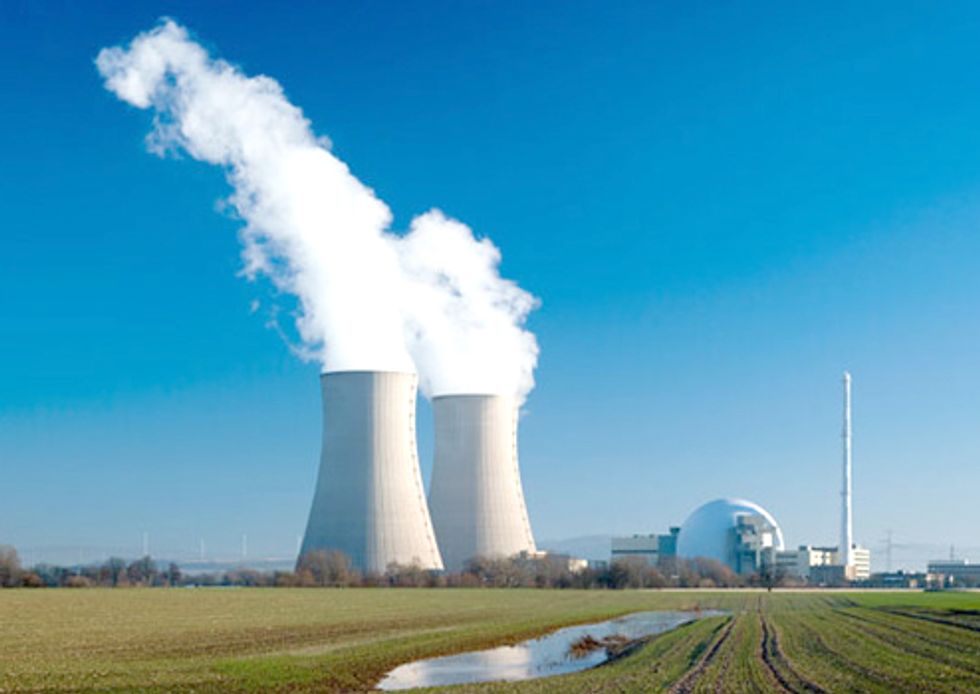 Many of the significant safety lapses at U.S. nuclear power plants in 2011 happened because plant owners—and often the Nuclear Regulatory Commission (NRC)—either tolerated known problems or failed to address them adequately, according to a report released Feb. 28 by the Union of Concerned Scientists (UCS).
The report, The NRC and Nuclear Power Plant Safety in 2011: Living on Borrowed Time, is the second in an annual series on the performance of U.S. nuclear plants and the NRC. This year's report documents the special inspections the NRC conducted in response to safety equipment problems and security shortcomings at 13 plants. None of the 15 "near-misses" that triggered special inspections in 2011 harmed plant employees or the public, but their frequency—more than one a month—is high for a mature industry.
In addition to reviewing the special inspections, the report provides examples of where the NRC did an outstanding job addressing safety problems before they could lead to a potentially dangerous situation. It also covers instances in which NRC negligence has allowed plant owners to flout agency regulations, sometimes for decades.
"Last year's record shows that the NRC is quite capable of being an effective watchdog that protects the public and saves the nuclear industry from its worst tendencies," said Dave Lochbaum, the author of the report and the director of UCS's Nuclear Safety Project. "But the agency too often does not live up to its potential, and we are still finding significant problems at nuclear plants that could too easily trigger a serious accident."
The 13 plants that experienced special inspections last year were Braidwood and Byron in Illinois, Callaway in Missouri, Cooper in Nebraska, Millstone in Connecticut, Monticello in Minnesota, North Anna in Virginia, Oconee in South Carolina, Palisades (two incidents) in Michigan, Perry in Ohio, Pilgrim (two incidents) in Massachusetts, Turkey Point in Florida, and Wolf Creek in Nebraska. The near-misses at Millstone Unit 2 and Pilgrim were the most threatening. Both involved an infrequently performed operation—a test of the valves controlling steam to the turbine at Millstone and a reactor startup at Pilgrim.
Three plants where the NRC nipped a problem before it became serious were Fort Calhoun in Nebraska, which was surrounded by Missouri floodwaters last summer; the Hatch plant in Georgia, where NRC inspectors found that safeguards instituted years before were inadequate; and LaSalle in Illinois, where agency inspectors identified a safety deficiency that had been overlooked for decades.
Conversely, lax NRC oversight has allowed some problems to fester for decades. For example, the report points out that nearly half of the U.S. fleet—47 reactors—still do not comply with a fire regulation the NRC established in 1980 and amended in 2004. Fire represents 50 percent of the risk of reactor core damage. In other words, fire hazards are the equivalent of the risk from all other causes of core damage combined. Likewise, the NRC is aware that 27 reactors are currently operating with inadequate protection against earthquakes. The two reactors at the North Anna plant in Virginia, which sit 12 miles from the epicenter of the 5.8 quake that happened last August, are on that list.
Although UCS reviewed all the special inspections from last year, it did not cover all NRC actions, so the examples in the report do not necessarily represent the best and the worst of 2011. Regardless, these case studies shine a light on patterns of NRC behavior that contributed to both good and potentially dangerous outcomes.
"The serious accidents at the Fermi plant outside Detroit in 1966, Three Mile Island in 1979, Chernobyl in 1986, and Fukushima Daiichi last year happened when a handful of known, uncorrected problems resulted in a catastrophe," said Lochbaum, a nuclear engineer who worked at nuclear plants for 17 years. "The fact that U.S. plant owners could have avoided nearly all the near-misses in 2011 if they had addressed known problems in a timely manner suggests that they and the NRC have not learned the lessons of these accidents. Someday their luck may run out."
Note—For more information about the safety status of each of the 104 operating nuclear power plants across the country, check out the Nuclear Power Information Tracker on UCS's website.
For more information, click here.
—————
The Union of Concerned Scientists is the leading U.S. science-based nonprofit organization working for a healthy environment and a safer world. Founded in 1969, UCS is headquartered in Cambridge, Massachusetts, and also has offices in Berkeley, Chicago and Washington, D.C.
EcoWatch Daily Newsletter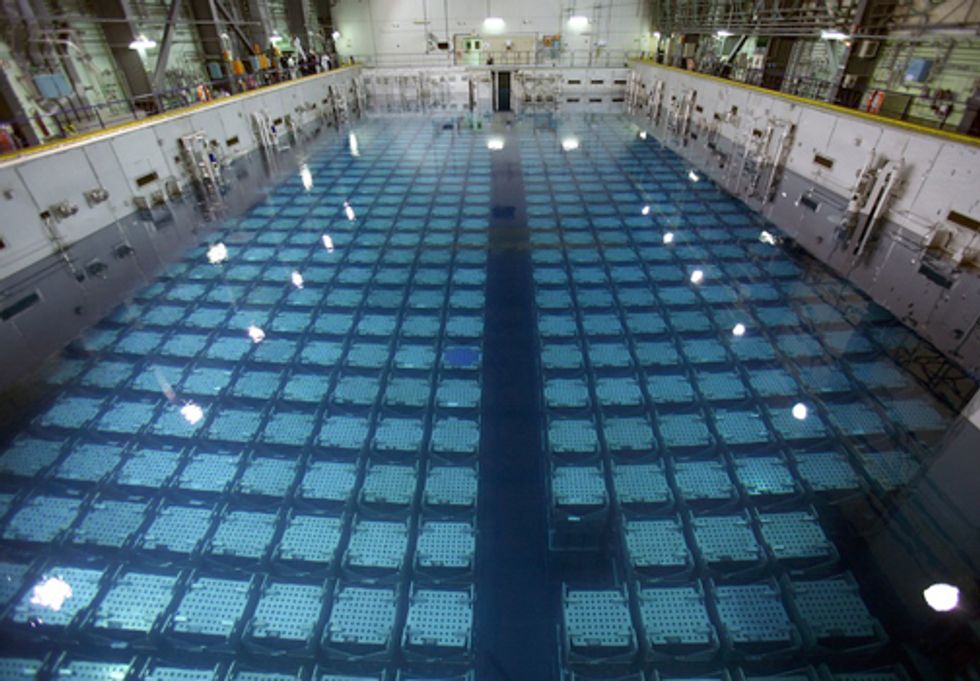 The Blue Ribbon Commission on America's Nuclear Future, created by the Obama administration after it abandoned plans to establish a nuclear waste repository in Nevada, is expected to release its final report Jan. 26 on what to do with commercial "high level" nuclear waste—used, or "spent," fuel—from nuclear reactors.
One of the many contentious issues the commission addressed is reprocessing, a series of chemical operations that separates plutonium and uranium from other nuclear waste in spent fuel to be used again in nuclear reactors. The separated plutonium also could be used to make nuclear weapons.
The Union of Concerned Scientists (UCS) has long opposed reprocessing spent fuel. Not only would reprocessing fail to reduce the volume of nuclear waste requiring permanent disposal, it would increase the risk of nuclear terrorism and proliferation, divert resources from a permanent disposal program, and cost significantly more than disposing of spent fuel directly.
UCS has called on the blue ribbon commission to retain language from its July interim report concluding that "no currently available or reasonably foreseeable" technologies for reprocessing spent fuel have the potential to "fundamentally alter the waste management challenge this nation confronts over at least the next several decades, if not longer." But the science group also has asked the commission to drop the draft report's recommendation to continue taxpayer-funded research and development on reprocessing and plutonium-based reactor fuels.
"Instead of throwing more good money after bad by continuing to fund failed reprocessing projects, the government should encourage research and development to improve the current fuel cycle's efficiency, rebuff industry requests to weaken plutonium storage and transport security standards, and begin a technically sound, politically fair process to site a permanent geologic repository," said Edwin Lyman, a UCS senior scientist. "The tens of billions of dollars that electric utility ratepayers pay into the Nuclear Waste Fund should be spent only on the fund's intended purpose—developing a geologic repository for direct disposal of spent fuel."
The commission also is expected to recommend that the government establish a number of centralized interim high-level radioactive waste sites until a permanent underground geologic repository is built, a major objective of the National Association of Regulatory Utility Commissioners and two industry trade groups, the Nuclear Energy Institute and the Nuclear Waste Strategy Coalition. UCS maintains that until a permanent geologic repository is built, spent nuclear fuel rods should remain on site at operating nuclear plants in hardened dry casks.
"It is not apparent that siting a consolidated interim storage facility would be any easier politically to achieve than siting a [permanent] geologic repository," Lyman said in written comments to blue ribbon commission, "and efforts to site an interim storage facility could distract from the far more important goal of finding a repository site."
"Spent fuel can be managed safely at reactor sites for decades as long as the Nuclear Regulatory Commission (NRC) requires plant owners to minimize safety and security risks," said Lyman. "They can do that by moving spent fuel from vulnerable, overcrowded wet pools to safer dry storage casks, and enhancing security measures to protect the dry casks from terrorist attacks."
In its recommendations to the NRC in light of the Fukushima accident last March, UCS called on the agency to require plant owners to transfer used rods from spent fuel pools to dry casks as soon as the rods are cool enough to move. The NRC is currently conducting a study of this proposal. UCS also has called for the NRC to release more information to the public about classified studies that it has conducted since the 9/11 attacks on the dangers posed by densely packed spent fuel pools.
 For more information, click here.
—————
The Union of Concerned Scientists is the leading U.S. science-based nonprofit organization working for a healthy environment and a safer world. Founded in 1969, UCS is headquartered in Cambridge, Massachusetts, and also has offices in Berkeley, Chicago and Washington, D.C.