The world's consumption of gasoline, diesel fuel, jet fuel, heating oil and other petroleum products reached a record high of 88.9 million barrels per day (bbl/d) in 2012, as declining consumption in North America and Europe was more than outpaced by growth in Asia and other regions.
A previous article examined regional trends in petroleum consumption between 1980 and 2010; today's article extends that analysis through 2012.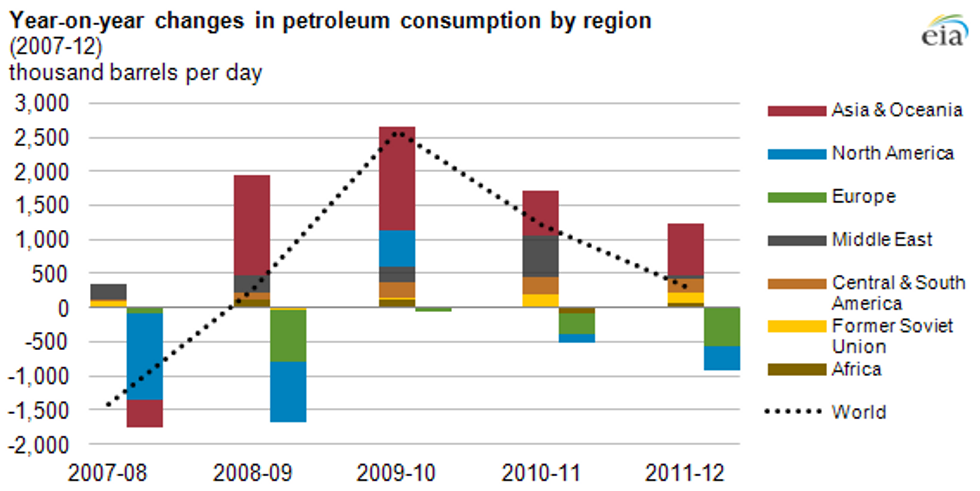 Note: Oceania is grouped with Asia; it accounts for 1% of world consumption. U.S. EIA, International Energy Statistics
Some recent annual trends in Asia, North America and Europe, the world's top three petroleum-consuming regions, are discussed below:
Asia
In 2009, Asia surpassed North America as the world's largest petroleum-consuming region as consumption rebounded from its 2008 decline. Between 2008 and 2012, Asia's consumption increased by 4.4 million bbl/d. The rapidly industrializing economies of China and India fueled much of Asia's demand increase, growing 2.8 million bbl/d and 800,000 bbl/d, respectively. If China's use of petroleum continues to grow as projected, it is expected to replace the U.S. as the world's largest net oil importer this fall.
North America
Petroleum use in North America, which is dominated by consumption in the U.S., has declined since 2005. Declines in petroleum consumption in the U.S. in 2008 and 2009 occurred during the economic downturn. Increased consumption in 2010 reflected improving economic conditions. In 2011 and 2012, higher oil prices and increased fuel efficiency of light-duty vehicles contributed to reduced U.S. consumption. Motor gasoline consumption, which makes up almost half of total U.S. liquids fuel consumption, fell by 290,000 bbl/d between 2010 and 2012 as the Corporate Average Fuel Economy standards led to improvements in vehicle fuel economy that outpaced highway travel growth.
Europe
Petroleum use in Europe has declined in every year since 2006. Part of this decline was related to a reduction in overall energy intensity and government policies that encourage energy efficiency. Europe's weak economic performance has also affected its petroleum use, with declines of 780,000 bbl/d in 2009 and 570,000 bbl/d in 2012 occurring at a time of slow growth and/or recessions in many European countries.
Visit EcoWatch's ENERGY page for more related news on this topic.
——–
EcoWatch Daily Newsletter
"The record or near-records being reported from year to year in the Arctic are no longer anomalies or exceptions. Really they have become the rule for us, or the norm that we see in the Arctic and that we expect to see for the forseeable future" – Jackie Richter-Menge, U.S. Army Corps of Engineers.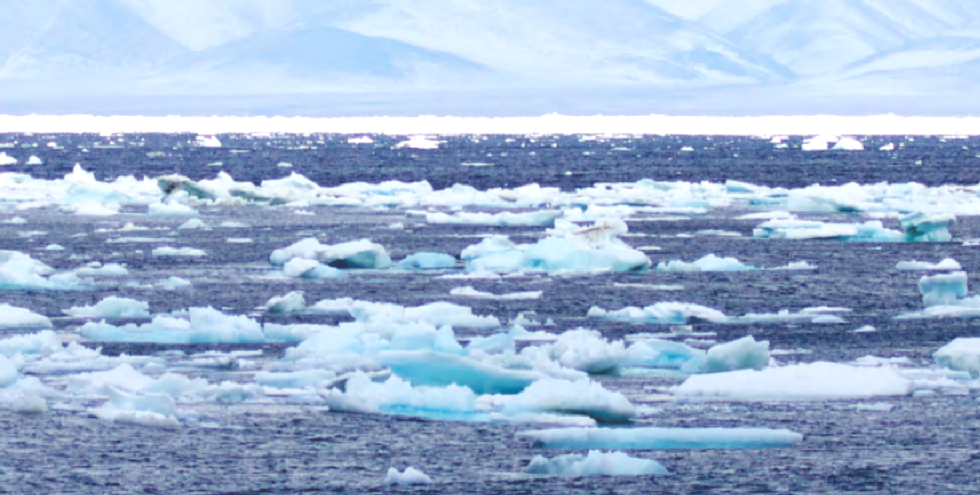 Last week's State of the Climate report confirmed it: Ice is melting in the Arctic at one of the fastest rates in human history. Researchers and climate scientists monitoring ice melt in the Arctic have started using the ominous term "death spiral" to describe what's happening at the top of the world. But what does it mean? And is it as scary as it sounds?
First Things First: What is a Death Spiral?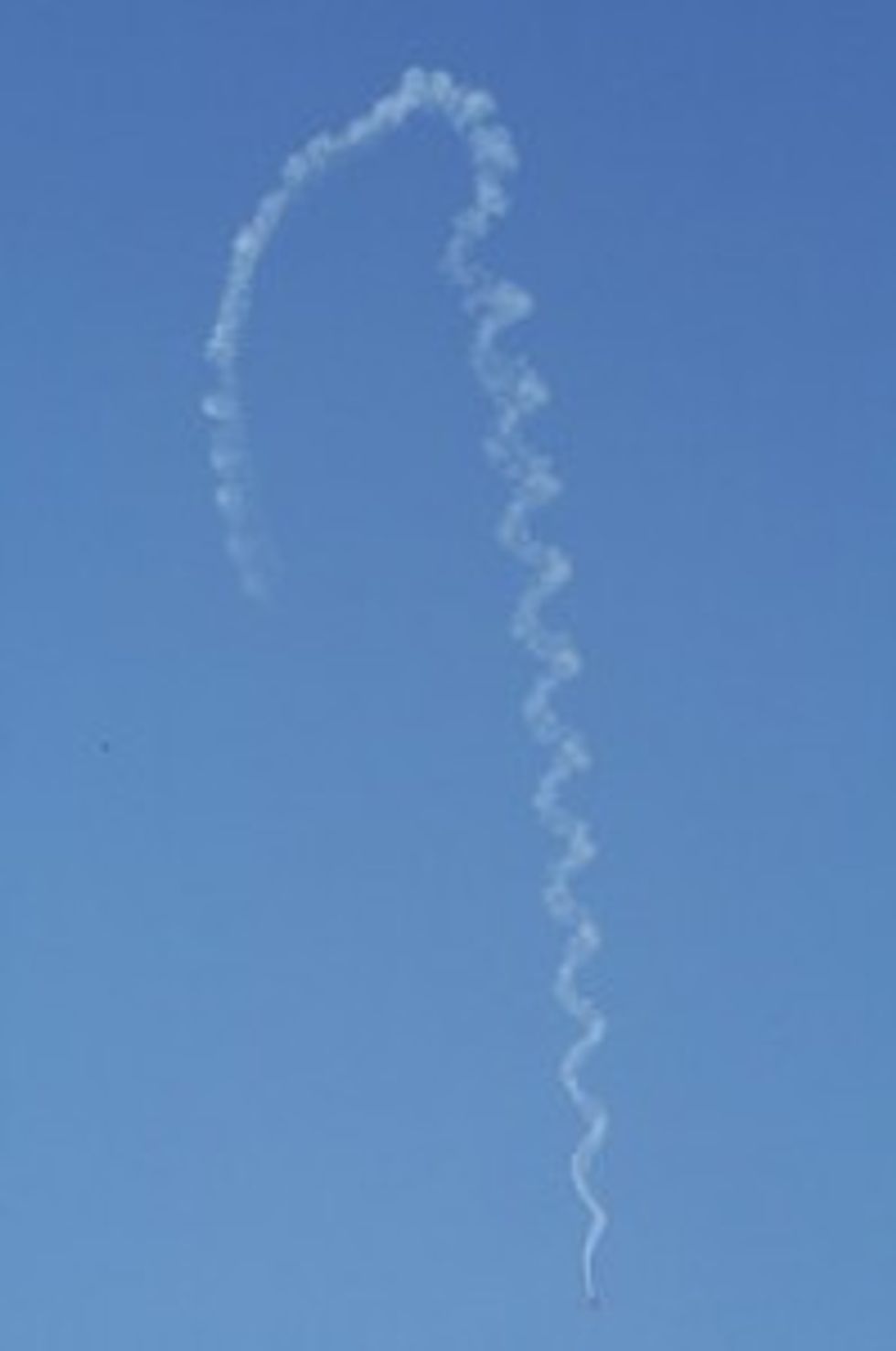 In aviation, a death spiral or graveyard spiral happens when an inexperienced pilot is unable to use properly spatially orient their plane in flight and falls into a spiral dive. The plane will rapidly lose altitude, falling to the ground in tighter and tighter circles. Once in a spiral or spin, it can be very difficult for a pilot to regain control of the plane—hence the term, death spiral.
How Do We Know That Arctic Ice is in a Death Spiral?
A certain amount of ice melt is expected during the summer season, which wouldn't have been a problem a few decades ago. Winter storms and cold would replenish the ice lost over the summer, keeping the total amount of ice in the Arctic relatively stable.
Now, the total volume of ice in the Arctic shrinks all year long, with rapid melt periods during the summer. Every year the total volume of ice in the Arctic gets smaller and smaller—just like the tighter and tighter circles of a death spiral. The melt is happening so quickly, some researchers believe it's possible we'll see a summer with an ice-free Arctic as early as 2015.
"The loss of Arctic summer sea ice and the rapid warming of the Far North are altering the jet stream over North America, Europe and Russia. Scientists are now just beginning to understand how these profound shifts may be increasing the likelihood of more persistent and extreme weather." – Jennifer Francis, Rutgers University climate scientist.
How Much Ice are We Talking About?
According to the National Snow and Ice Data Centre, Sea ice extent for July 2013 averaged 8.45 million square kilometers (3.26 million square miles). This is 1.25 million square kilometers (483,000 square miles) below the 1981 to 2010 average for the month.
During July, the ice melted at a rate of 105,000 sq kilometers (41,000 miles) every single day.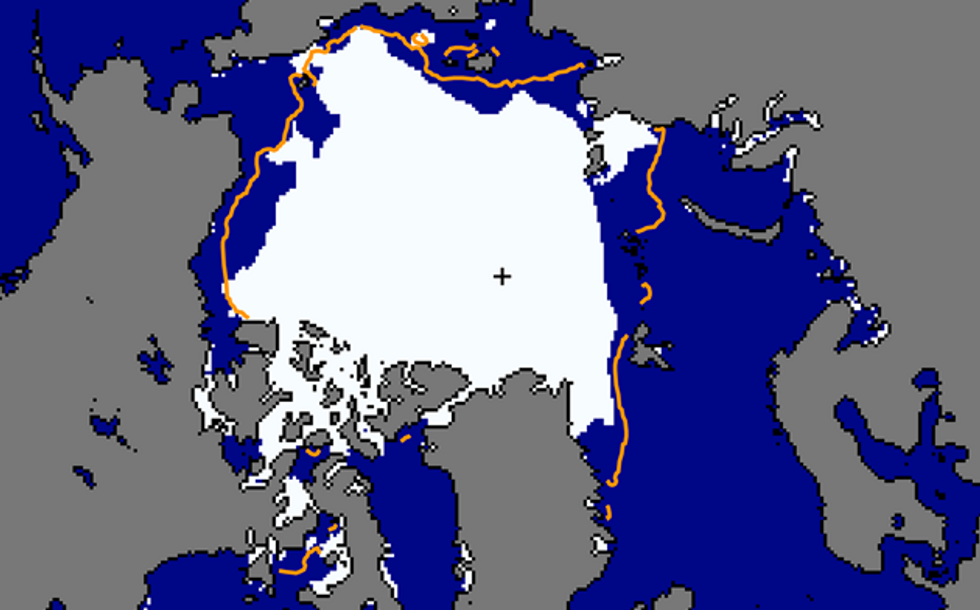 What Kind of Impacts Does this Rapid Melt Have Right Now? In the Near Future? The Long Term?
Right now, the Arctic ice plays an important role in helping regulate the Earth's temperature. White ice cover reflects sunlight back into the atmosphere, helping to keep the northern hemisphere cooler than it would be if the sunlight were absorbed by surface water.
The immediate impact of smaller ice cover in the Arctic means more surface water is exposed and can absorb sunlight rays. This warms up the temperature of the northern hemisphere, which in turn increases the rate the Arctic ice melts.
Future potential effects could be grim. As Nafeez Ahmed wrote in The Guardian this May:
Extreme weather events over the last few years apparently driven by the accelerating Arctic melt process—including unprecedented heatwaves and droughts in the U.S. and Russia, along with snowstorms and cold weather in northern Europe—have undermined harvests, dramatically impacting global food production and contributing to civil unrest.
U.S. national security officials have taken an increasing interest in the destabilising impact of climate change. In February this year, the U.S. Department of Defense released its new Climate Change Adaptation Roadmap, which noted that global warming will have "… significant geopolitical impacts around the world, contributing to greater competition for more limited and critical life-sustaining resources like food and water."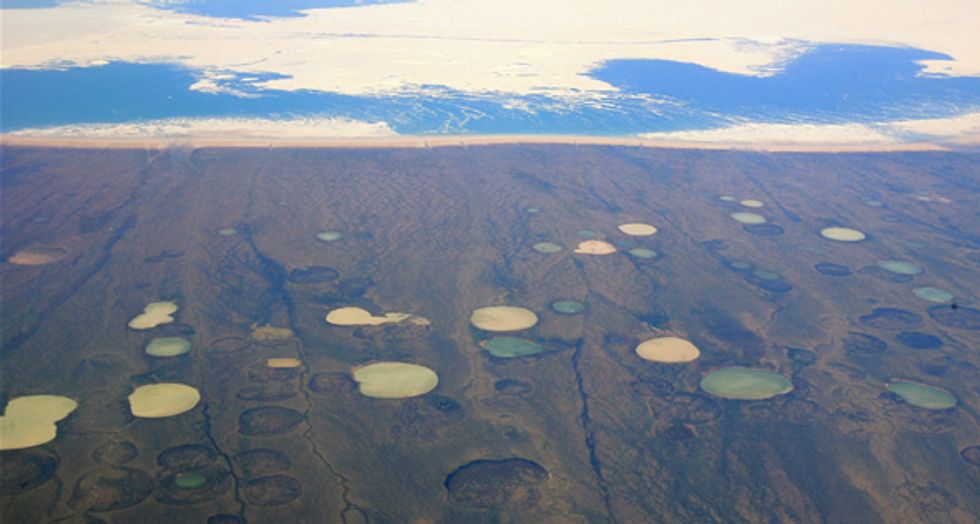 There's also the risk of potential implications from melting permafrost, which could impact everything from greenhouse gas emissions, to Arctic biodiversity to road construction. The team at the National Snow and Ice Data Centre have a good blog on the subject, but this paragraph on the methane stored in melting permafrost deserves reposting:
While local effects of thawing permafrost are worrisome, the sheer amount of carbon that could be released in the future concerns everyone. Scientists estimate that Arctic permafrost contains nearly 1,700 billion tons of carbon, about twice the carbon currently in the atmosphere. Methane is over 25 times more potent at retaining heat than its carbon dioxide counterpart. In addition, carbon dioxide released due to thawing permafrost is a phenomenon only recently discovered and could convert Arctic carbon into carbon dioxide much more quickly than previously thought.

What Can We Do?
A lot! The first, and most important thing you can do is to support efforts by environmental organizations to protect and preserve the Arctic. As the ice melts, companies and governments will want to find new routes for shipping their goods across the Arctic circle. Oil companies will want to drill for buried oil or natural gas deposits. The more we look at the Arctic as a resource to be exploited, the more carbon dioxide we release, the more the planet warms and Arctic ice cover shrinks. Regardless of any financial or economic benefits it may hold, we cannot allow this to happen.
Educate Yourself: If you're like us at all, the more you learn about melting Arctic ice, the harder it becomes not to tell everyone you know about it. A good place to start is by holding a screening of Chasing Ice, a documentary on rapid ice melt in the Arctic. Watch the trailer below:
Join the Movement: 3.6 million people have signed Greenpeace International's petition to Save the Arctic and push world governments to turn it into a world park, like Antarctica. If you haven't already, add your name here.
Reduce Your Personal Support of Fossil Fuels: Our Executive Director Kelly Rigg recently summed up five of the most important things you can do personally in the fight against global climate change, including buying climate bonds, ensuring your mutual funds or pensions don't support companies that contribute to carbon dioxide pollution and supporting projects that crowdfund renewables.
Visit EcoWatch's CLIMATE CHANGE page for more related news on this topic.
——–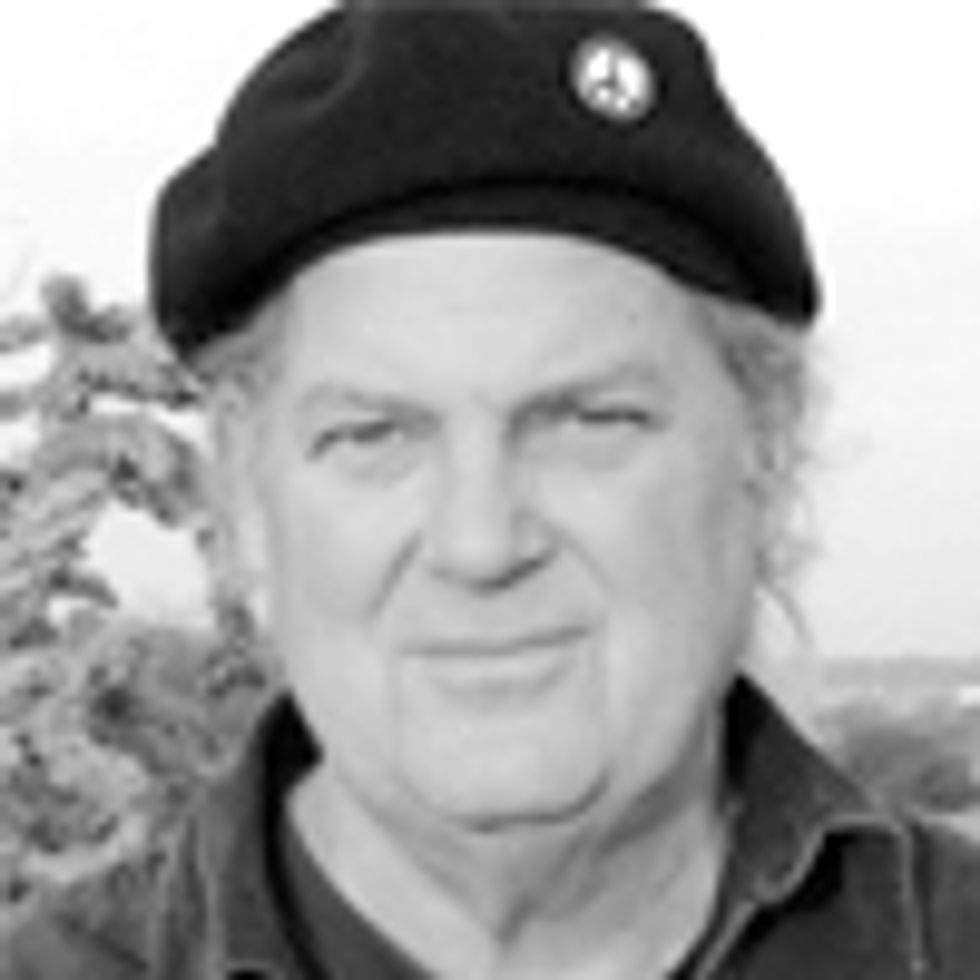 "The harder they come the harder they fall, one and all." - Jimmy Cliff, reggae classic.
After enjoying a year of maximum profits, record stock prices, the defeat of a major GMO [genetically modified organisms] labeling campaign in California, pro-industry court decisions and a formidable display of political power in Washington, D.C.—including slipping the controversial Monsanto Protection Act into the Federal Appropriations bill in March—the "Biotech Bully" from St. Louis now finds itself on the defensive.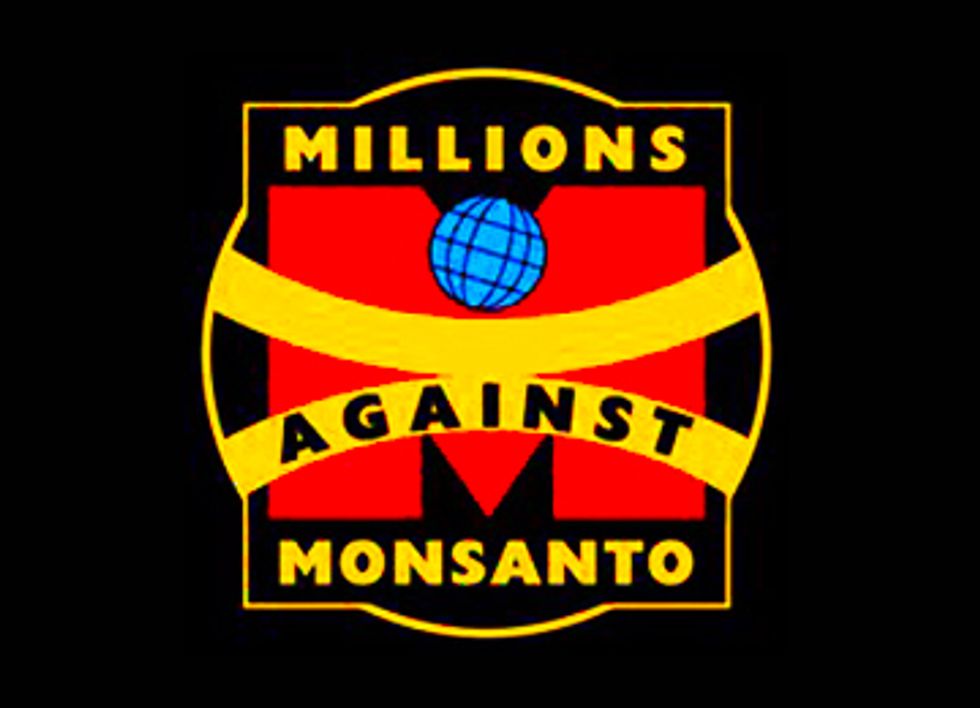 It is no exaggeration to say that Monsanto has now become the most hated corporation in the world.
Plagued by a growing army of Roundup-resistant superweeds and Bt-resistant superpests spreading across the country, a full 49 percent of American farmers are now frantically trying to kill these superweeds and pests with ever-larger quantities of toxic pesticides, herbicides and fungicides including glyphosate (Roundup), glufosinate, 2,4-D (Agent Orange), dicamba and neonicotinoids (insecticides linked to massive deaths of honey bees).
Reacting to this dangerous escalation of chemical farming, toxic residues on foods and environmental pollution, over a million consumers and organic farmers have pressed the Obama administration to reject a new generation of GE "Agent Orange" and dicamba-resistant crops, forcing the U.S. Department of Agriculture (USDA) to postpone commercialization of these crops, at least temporarily.
According to the Trade Press, thousands of U.S. farmers, as well as farmers worldwide, are moving away from biotech crops and searching for non-GMO alternatives. At the same time, U.S. and global market demand for non-GMO organic foods and crops is steadily increasing.
Compounding Monsanto's superweed and superpest problems, scientific evidence continues to mount that GMO feed and foods, laced with Bt [Bacillus thuringiensis] toxins and contaminated with ever-increasing residues of Monsanto's deadly weedkiller, Roundup, are severely damaging animal and human health.
As the June 24, 2013, issue of Green Medical News puts it:
"... within the scientific community and educated public alike, there is a growing awareness that Roundup herbicide, and its primary ingredient glyphosate, is actually a broad spectrum biocide, in the etymological sense of the word: "bio" (life) and "cide" (kill)—that is, it broadly, without discrimination kills living things, not just plants. Moreover, it does not rapidly biodegrade as widely claimed, and exceedingly small amounts of this chemical—in concentration ranges found in recently sampled rain, air, groundwater and human urine samples—have DNA-damaging and cancer cell proliferation stimulating effects."
On May 25, two million people from 436 cities, in 52 countries, on six continents took to the streets in a global "March Against Monsanto." From New York to New Delhi, protestors reaffirmed their determination not only to force the labeling of genetically engineered (GE) foods, as has already been accomplished in the European Union, India and at least 36 other nations, but also to drive all GMOs off the market. That includes GMOs in human food, animal feed, cotton, nutritional supplements, body care products and GMO cotton and biofuels.
The same week as the global March Against Monsanto, The New York Times reported that U.S. food companies, "large and small" are starting to make arrangements to reformulate the ingredients in their processed foods and reorganize their supply lines so to avoid having to admit that their brand name products contain GMOs. Monsanto and its "Junk Food" allies recognize that if the Washington State ballot initiative on mandatory GMO labeling passes on November 5, which now appears likely, their ability to keep food consumers in the dark will be over.
Large processed food and beverage companies, such as Kellogg's, General Mills, Nestle, Coca-Cola, Pepsi, Kraft, Unilever, Dean Foods, Wal-Mart and others understand that once labeling is required in one strategic state, such as Washington, they will be forced to label in all 50 states.
The anti-GMO movement in the U.S. has identified Monsanto's "Achilles Heel"—GMO food labeling at the state level—and has begun to achieve some preliminary victories, both in the marketplace and in the legislative arena. For example, Whole Foods Market and dozens of natural food stores and co-ops, along with restaurants like Chipotle, are, or are planning to, voluntarily label GMOs. And Connecticut and Maine have passed GMO labeling laws.
Our common task now must be to win the all-important Washington State ballot initiative. This will require a tremendous fundraising effort and netroots-grassroots "get out the vote" effort. If you have not already made a donation to this effort, please do so now. If you would like to volunteer, sign up here.
Monsanto's Minions React
The food industry knows it will be difficult to stop voters in Washington State from bypassing the politicians and the federal government and directly voting into law a mandatory GMO food labeling initiative on November 5. So, the Grocery Manufacturers Association (GMA) is circling the wagons. Claiming that pro-labeling consumers have created "an unprecedented period of turmoil" for the food industry, the GMA convened a meeting, on July 10, in Washington DC, of large food manufactures and supermarkets. Their agenda? Figure out how to co-opt and neutralize the growing anti-GMO movement.
One of the strategies apparently being put forth by members of the GMA is to ask the U.S. Food & Drug Administration (FDA) to step in and formulate watered-down federal rules on GMO food labeling. The GMA would like weak labeling laws, similar to those in Japan and other nations, that would contain loopholes, high tolerances and weak enforcement, coupled with a lengthy implementation period, so as to preempt strict state labeling requirements and deflate the growing GMO-Right to Know movement.
On the international level, Monsanto and Big Food, joined by other large corporations concerned about the growing grassroots power of consumer, environmental and Fair Trade networks, are lobbying for fast track passage of new secretly negotiated Free Trade Agreements, the Trans-Atlantic Trade and Investment Partnership (TTIP), popularly known as "TAFTA," and the Trans-Pacific Partnership (TPP). Both TAFTA and TPP are basically supercharged versions of the highly unpopular NAFTA and WTO trade agreements.
These "forced trade" agreements would, among other things, lower standards on food safety and environmental protection, including taking away the rights of nations and states to require strict GMO food labeling and safety-testing. Provisions in these trade agreements would allow corporations to sue a nation if pro-consumer or environmental laws interfered with their trade and "expected profits." Judgments and penalties would be determined by secret trade tribunals, with corporate lawyers serving as judges. Under the TAFTA/TPP regime, the U.S. and other countries would be required to hand over national sovereignty to foreign investors and multinational corporations.
So even as we mobilize for strategic GMO right-to-know victories in Washington, Vermont and other states, we must simultaneously mobilize the public to fight against federal preemption on GMO labeling, and stop the next generation of these secret "forced trade" agreements.
GMO Food Labeling: Just the First Step
Passing I-522, Washington State's GMO labeling initiative, is a necessary first step toward honest labeling of GMO ingredients in the U.S. But Monsanto has survived mandatory food labeling in the EU and scores of other nations. The biotech giant will likely survive strict labeling requirements by U.S. states, too. What Monsanto can't survive is mass awareness and rejection of all GMOs, especially GMO cotton and GMO animal feed on factory farms. A successful global boycott of factory-farmed meat and animal products and GMO-tainted cotton, combined with GMO food labeling, will literally drive genetic engineering out of the marketplace.
Eighty percent of all processed foods in the U.S. contain GMOs. Yet if we examine the entire global production and consumption cycle of GMOs, we learn that only 20 percent of GMOs grown worldwide go into human food. The other 80 percent end up in animal feed, cotton production, biofuels, body care products and nutritional supplements.
Even in Europe, where GE foods are rarely sold in grocery stores or restaurants, several billion dollars worth of GE animal feed from North America, Brazil and Argentina are imported every year. Although EU consumers have forced voluntary labeling of GMO-fed non-organic meat and animal products in Germany, France and Austria, and in large chains throughout Europe, there is no mandatory GMO animal feed labeling law in the EU. India is the only major country up until now that requires labels on GMO animal feed. No country yet requires labels on GMO cotton clothing, nutritional supplements, body care products or biofuels.
Almost half of Monsanto's profits now derive from its sales outside the U.S., especially GMO crops for animal feed.  So if we're serious about turning back the biotech threat, and building up an alternative food and farming system that is organic, local, climate-friendly and humane, we need to strengthen our international solidarity and cooperation as well as our domestic efforts. Once we take into account the full scope of agricultural biotechnology and its myriad products, we can position ourselves for the next stage of the battle: a comprehensive and global anti-GMO offensive, strategically targeting the entire GMO food, fiber, fuel, supplements and body care industry where they are most vulnerable. This Great GMO Boycott and GMO Right to Know mobilization will require a broader coalition, both domestically and internationally, and an unprecedented mass education effort around the role of GMOs and factory farms in exacerbating our health, environmental, animal welfare and climate crisis.
All Out for Washington State Nov. 5
But first things first. The consumer, farmer and fishing community insurgency that frightens Monsanto and its allies the most is the upcoming ballot initiative (I-522) in Washington State on Nov. 5. As Monsanto and its allies, such as the GMA, understand, this is the most crucial battle against GMOs today. If voters pass mandatory labeling in Washington, reinforced by contingent state labeling laws already passed or in progress in Connecticut, Maine and Vermont, it will mean the end of the road for genetically engineered food in U.S. grocery stores.
As the biotech lobby has readily admitted, GMO food labeling is a "skull and crossbones" that will drive genetically engineered foods off the market in the U.S. and North America. As evidenced by marketplace trends in Europe, the largest agricultural market in the world, once GMOs are labeled, consumers will not buy them, food companies and grocery stores will not sell them and farmers will not grow them. This is why Monsanto and Big Food corporations—hiding behind the façade of their trade association, the GMA—will likely pour up to $20 million into defeating I-522. Pro-labeling forces currently have a commanding lead in the polls in Washington. But we need to raise at least $4 million more (to augment the $4 million we've raised already) to buy enough TV and radio time to counter the forthcoming flood of lies that Monsanto and its minions will launch in Washington State. We already know what those lies will look like: Labeling will raise food prices, hurt family farmers and confuse consumers.
The "Road to Victory" means building up our war chest in Washington State for the Nov. 5 ballot initiative. Please spread the word. This is the most important food and farming battle in the world today. If you haven't already made a donation to the Yes on I-522 campaign, please do so now.
Visit EcoWatch's GE FOODS pages for more related news on this topic.
——–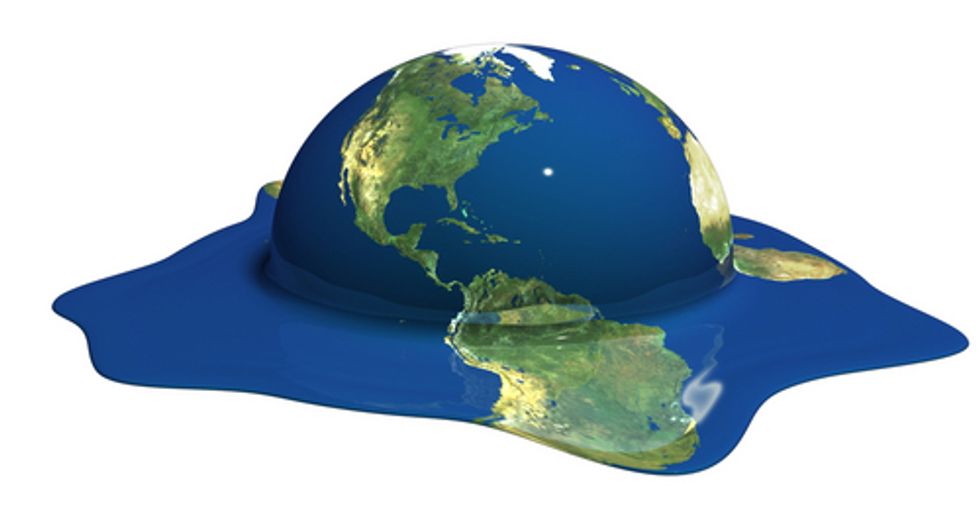 Photo courtesy of Shutterstock
Brace yourself. You may not be able to tell yet, but according to global experts and the U.S. intelligence community, the Earth is already shifting under you. Whether you know it or not, you're on a new planet, a resource-shock world of a sort humanity has never before experienced.
Two nightmare scenarios—a global scarcity of vital resources and the onset of extreme climate change—are already beginning to converge and in the coming decades are likely to produce a tidal wave of unrest, rebellion, competition and conflict. Just what this tsunami of disaster will look like may, as yet, be hard to discern, but experts warn of "water wars" over contested river systems, global food riots sparked by soaring prices for life's basics, mass migrations of climate refugees (with resulting anti-migrant violence), and the breakdown of social order or the collapse of states. At first, such mayhem is likely to arise largely in Africa, Central Asia and other areas of the underdeveloped South, but in time all regions of the planet will be affected.
To appreciate the power of this encroaching catastrophe, it's necessary to examine each of the forces that are combining to produce this future cataclysm.
Resource Shortages and Resource Wars
Start with one simple given: the prospect of future scarcities of vital natural resources, including energy, water, land, food and critical minerals. This in itself would guarantee social unrest, geopolitical friction and war.
It is important to note that absolute scarcity doesn't have to be on the horizon in any given resource category for this scenario to kick in. A lack of adequate supplies to meet the needs of a growing, ever more urbanized and industrialized global population is enough. Given the wave of extinctions that scientists are recording, some resources—particular species of fish, animals and trees, for example—will become less abundant in the decades to come, and may even disappear altogether. But key materials for modern civilization like oil, uranium and copper will simply prove harder and more costly to acquire, leading to supply bottlenecks and periodic shortages.
Oil—the single most important commodity in the international economy—provides an apt example. Although global oil supplies may actually grow in the coming decades, many experts doubt that they can be expanded sufficiently to meet the needs of a rising global middle class that is, for instance, expected to buy millions of new cars in the near future. In its 2011 World Energy Outlook, the International Energy Agency claimed that an anticipated global oil demand of 104 million barrels per day in 2035 will be satisfied. This, the report suggested, would be thanks in large part to additional supplies of "unconventional oil" (Canadian tar sands, shale oil and so on), as well as 55 million barrels of new oil from fields "yet to be found" and "yet to be developed."
However, many analysts scoff at this optimistic assessment, arguing that rising production costs (for energy that will be ever more difficult and costly to extract), environmental opposition, warfare, corruption and other impediments will make it extremely difficult to achieve increases of this magnitude. In other words, even if production manages for a time to top the 2010 level of 87 million barrels per day, the goal of 104 million barrels will never be reached and the world's major consumers will face virtual, if not absolute, scarcity.
Water provides another potent example. On an annual basis, the supply of drinking water provided by natural precipitation remains more or less constant: about 40,000 cubic kilometers. But much of this precipitation lands on Greenland, Antarctica, Siberia and inner Amazonia where there are very few people, so the supply available to major concentrations of humanity is often surprisingly limited. In many regions with high population levels, water supplies are already relatively sparse. This is especially true of North Africa, Central Asia and the Middle East, where the demand for water continues to grow as a result of rising populations, urbanization and the emergence of new water-intensive industries. The result, even when the supply remains constant, is an environment of increasing scarcity.
Wherever you look, the picture is roughly the same: supplies of critical resources may be rising or falling, but rarely do they appear to be outpacing demand, producing a sense of widespread and systemic scarcity. However generated, a perception of scarcity—or imminent scarcity—regularly leads to anxiety, resentment, hostility and contentiousness. This pattern is very well understood, and has been evident throughout human history.
In his book Constant Battles, for example, Steven LeBlanc, director of collections for Harvard's Peabody Museum of Archaeology and Ethnology, notes that many ancient civilizations experienced higher levels of warfare when faced with resource shortages brought about by population growth, crop failures or persistent drought. Jared Diamond, author of the bestseller Collapse, has detected a similar pattern in Mayan civilization and the Anasazi culture of New Mexico's Chaco Canyon. More recently, concern over adequate food for the home population was a significant factor in Japan's invasion of Manchuria in 1931 and Germany's invasions of Poland in 1939 and the Soviet Union in 1941, according to Lizzie Collingham, author of The Taste of War.
Although the global supply of most basic commodities has grown enormously since the end of World War II, analysts see the persistence of resource-related conflict in areas where materials remain scarce or there is anxiety about the future reliability of supplies. Many experts believe, for example, that the fighting in Darfur and other war-ravaged areas of North Africa has been driven, at least in part, by competition among desert tribes for access to scarce water supplies, exacerbated in some cases by rising population levels.
"In Darfur," says a 2009 report from the U.N. Environment Programme on the role of natural resources in the conflict, "recurrent drought, increasing demographic pressures, and political marginalization are among the forces that have pushed the region into a spiral of lawlessness and violence that has led to 300,000 deaths and the displacement of more than two million people since 2003."
Anxiety over future supplies is often also a factor in conflicts that break out over access to oil or control of contested undersea reserves of oil and natural gas. In 1979, for instance, when the Islamic revolution in Iran overthrew the Shah and the Soviets invaded Afghanistan, Washington began to fear that someday it might be denied access to Persian Gulf oil. At that point, President Jimmy Carter promptly announced what came to be called the Carter Doctrine. In his 1980 State of the Union Address, Carter affirmed that any move to impede the flow of oil from the Gulf would be viewed as a threat to America's "vital interests" and would be repelled by "any means necessary, including military force."
In 1990, this principle was invoked by President George H.W. Bush to justify intervention in the first Persian Gulf War, just as his son would use it, in part, to justify the 2003 invasion of Iraq. Today, it remains the basis for U.S. plans to employ force to stop the Iranians from closing the Strait of Hormuz, the strategic waterway connecting the Persian Gulf to the Indian Ocean through which about 35 percent of the world's seaborne oil commerce  passes.
Recently, a set of resource conflicts have been rising toward the boiling point between China and its neighbors in Southeast Asia when it comes to control of offshore oil and gas reserves in the South China Sea. Although the resulting naval clashes have yet to result in a loss of life, a strong possibility of military escalation exists. A similar situation has also arisen in the East China Sea, where China and Japan are jousting for control over similarly valuable undersea reserves. Meanwhile, in the South Atlantic Ocean, Argentina and Britain are once again squabbling over the Falkland Islands (called Las Malvinas by the Argentinians) because oil has been discovered in surrounding waters.
By all accounts, resource-driven potential conflicts like these will only multiply in the years ahead as demand rises, supplies dwindle, and more of what remains will be found in disputed areas. In a 2012 study titled Resources Futures, the respected British think-tank Chatham House expressed particular concern about possible resource wars over water, especially in areas like the Nile and Jordan River basins where several groups or countries must share the same river for the majority of their water supplies and few possess the wherewithal to develop alternatives. "Against this backdrop of tight supplies and competition, issues related to water rights, prices, and pollution are becoming contentious," the report noted. "In areas with limited capacity to govern shared resources, balance competing demands, and mobilize new investments, tensions over water may erupt into more open confrontations."
Heading for a Resource-Shock World
Tensions like these would be destined to grow by themselves because in so many areas supplies of key resources will not be able to keep up with demand. As it happens, though, they are not "by themselves." On this planet, a second major force has entered the equation in a significant way. With the growing reality of climate change, everything becomes a lot more terrifying.
Normally, when we consider the impact of climate change, we think primarily about the environment—the melting Arctic ice cap or Greenland ice shield, rising global sea levels, intensifying storms, expanding deserts and endangered or disappearing species like the polar bear. But a growing number of experts are coming to realize that the most potent effects of climate change will be experienced by humans directly through the impairment or wholesale destruction of habitats upon which we rely for food production, industrial activities or simply to live. Essentially, climate change will wreak its havoc on us by constraining our access to the basics of life: vital resources that include food, water, land and energy. This will be devastating to human life, even as it significantly increases the danger of resource conflicts of all sorts erupting.
We already know enough about the future effects of climate change to predict the following with reasonable confidence:
Rising sea levels will in the next half-century erase many coastal areas, destroying large cities, critical infrastructure (including roads, railroads, ports, airports, pipelines, refineries and power plants) and prime agricultural land.
Diminished rainfall and prolonged droughts will turn once-verdant croplands into dust bowls, reducing food output and turning millions into "climate refugees."
More severe storms and intense heat waves will kill crops, trigger forest fires, cause floods and destroy critical infrastructure.
No one can predict how much food, land, water, and energy will be lost as a result of this onslaught (and other climate-change effects that are harder to predict or even possibly imagine), but the cumulative effect will undoubtedly be staggering. In Resources Futures, Chatham House offers a particularly dire warning when it comes to the threat of diminished precipitation to rain-fed agriculture. "By 2020," the report says, "yields from rain-fed agriculture could be reduced by up to 50 percent" in some areas. The highest rates of loss are expected to be in Africa, where reliance on rain-fed farming is greatest, but agriculture in China, India, Pakistan and Central Asia is also likely to be severely affected.
Heat waves, droughts, and other effects of climate change will also reduce the flow of many vital rivers, diminishing water supplies for irrigation, hydro-electricity power facilities and nuclear reactors (which need massive amounts of water for cooling purposes). The melting of glaciers, especially in the Andes in Latin America and the Himalayas in South Asia, will also rob communities and cities of crucial water supplies. An expected increase in the frequency of hurricanes and typhoons will pose a growing threat to offshore oil rigs, coastal refineries, transmission lines and other components of the global energy system.
The melting of the Arctic ice cap will open that region to oil and gas exploration, but an increase in iceberg activity will make all efforts to exploit that region's energy supplies perilous and exceedingly costly. Longer growing seasons in the north, especially Siberia and Canada's northern provinces, might compensate to some degree for the desiccation of croplands in more southerly latitudes. However, moving the global agricultural system (and the world's farmers) northward from abandoned farmlands in the United States, Mexico, Brazil, India, China, Argentina and Australia would be a daunting prospect.
It is safe to assume that climate change, especially when combined with growing supply shortages, will result in a significant reduction in the planet's vital resources, augmenting the kinds of pressures that have historically led to conflict, even under better circumstances. In this way, according to the Chatham House report, climate change is best understood as a "threat multiplier ... a key factor exacerbating existing resource vulnerability" in states already prone to such disorders.
Like other experts on the subject, Chatham House's analysts claim, for example, that climate change will reduce crop output in many areas, sending global food prices soaring and triggering unrest among those already pushed to the limit under existing conditions. "Increased frequency and severity of extreme weather events, such as droughts, heat waves and floods, will also result in much larger and frequent local harvest shocks around the world … These shocks will affect global food prices whenever key centers of agricultural production area are hit—further amplifying global food price volatility." This, in turn, will increase the likelihood of civil unrest.
When, for instance, a brutal heat wave decimated Russia's wheat crop during the summer of 2010, the global price of wheat (and so of that staple of life, bread) began an inexorable upward climb, reaching particularly high levels in North Africa and the Middle East. With local governments unwilling or unable to help desperate populations, anger over impossible-to-afford food merged with resentment toward autocratic regimes to trigger the massive popular outburst we know as the Arab Spring.
Many such explosions are likely in the future, Chatham House suggests, if current trends continue as climate change and resource scarcity meld into a single reality in our world. A single provocative question from that group should haunt us all: "Are we on the cusp of a new world order dominated by struggles over access to affordable resources?"
For the U.S. intelligence community, which appears to have been influenced by the report, the response was blunt. In March, for the first time, Director of National Intelligence James R. Clapper listed "competition and scarcity involving natural resources" as a national security threat on a par with global terrorism, cyberwar and nuclear proliferation.
"Many countries important to the United States are vulnerable to natural resource shocks that degrade economic development, frustrate attempts to democratize, raise the risk of regime-threatening instability and aggravate regional tensions," he wrote in his prepared statement for the Senate Select Committee on Intelligence. "Extreme weather events (floods, droughts, heat waves) will increasingly disrupt food and energy markets, exacerbating state weakness, forcing human migrations and triggering riots, civil disobedience, and vandalism."
There was a new phrase embedded in his comments: "resource shocks." It catches something of the world we're barreling toward, and the language is striking for an intelligence community that, like the government it serves, has largely played down or ignored the dangers of climate change. For the first time, senior government analysts may be coming to appreciate what energy experts, resource analysts and scientists have long been warning about: the unbridled consumption of the world's natural resources, combined with the advent of extreme climate change, could produce a global explosion of human chaos and conflict. We are now heading directly into a resource-shock world.
Visit EcoWatch's CLIMATE CHANGE page for more related news on this topic.
--------
Michael Klare is a professor of peace and world security studies at Hampshire College, a TomDispatch regular and the author, most recently, of The Race for What's Left, just published in paperback by Picador.  A documentary movie based on his book Blood and Oil can be previewed and ordered at www.bloodandoilmovie.com. You can follow Klare on Facebook by clicking here.
Follow TomDispatch on Twitter and join us on Facebook or Tumblr. Check out the newest Dispatch book, Nick Turse's The Changing Face of Empire: Special Ops, Drones, Proxy Fighters, Secret Bases, and Cyberwarfare.
--------
Click here to tell Congress to Expedite Renewable Energy.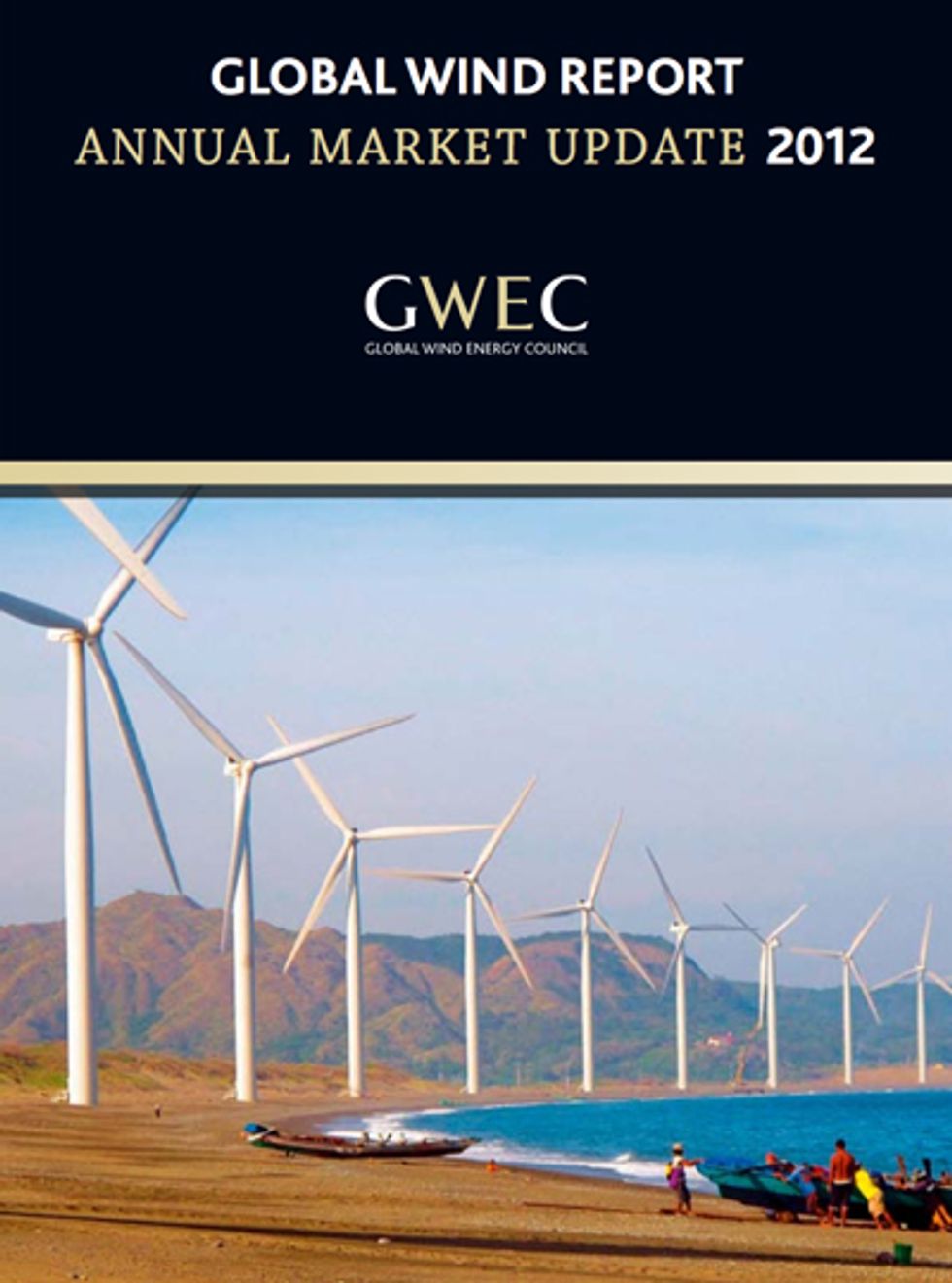 The Global Wind Energy Council (GWEC) released its Annual Market Update this week, with a comprehensive snapshot of the global wind industry at the end of 2012, along with a five year forecast out to 2017. Although policy uncertainty in the main Organisation for Economic Co-operation and Development (OECD) markets is a cause for concern, strong markets in China, India and Brazil, as well as in new markets in Latin America, Africa and the rest of Asia will drive global growth during the period.
"Wind power may be variable, but the greatest threat to the continued stable growth of the industry is the variability and unpredictability of the politicians who set the frameworks for the energy sector," said Steve Sawyer, GWEC secretary general. "However, all of the fundamentals which have driven wind power to date are still in place: energy security, price stability, local economic development, climate change mitigation and local air and water pollution issues; and wind is now competitive in an increasing number of markets, despite fossil fuel subsidies which last year amounted to an incentive to emit CO2 of about $110/tonne."
Record installations in the U.S. and Europe led global installations of 44.8 gigawatts (GW) of new wind power globally in 2012, 10 percent more than was installed in 2011. Global installed capacity has now reached 282.5 GW, a cumulative increase of almost 19 percent. The forecast is for a modest downturn in 2013, however, followed by a recovery in 2014 and beyond; with global capacity growing at an average rate of 13.7 percent out to 2017, and global capacity nearly doubling to 536 GW.
The U.S. regained the number one spot for global markets in 2012 for the first time since 2009, eking out China by 164 megawatts (MW). However, the late extension of the U.S. Production Tax Credit on January 1 means that the U.S. market will drop precipitously in 2013, although with substantial recovery expected in 2014. Europe's record installations in 2012 are unlikely to be repeated in 2014, as a result of policy uncertainty and backtracking.
"European governments are driving up the cost of meeting their 2020 renewable energy targets by making policy changes that undermine investor confidence," said Thomas Becker, CEO of the European Wind Energy Association. "An ambitious and binding 2030 renewable energy target would hugely reduce uncertainty. It would create jobs and exports and boost Europe's world-leading wind industry."

After a year of market consolidation in China, the world's largest market with over 75 GW of installed capacity, Chinese authorities are calling for 18 GW of installations in 2013; and after a year-long policy hiatus in India, the market is expected to recover and return to growth in 2014. Brazil continues to lead the Latin American market, and may surpass 2 GW of annual installations in 2013; and both Mexico and Canada are expected to grow substantially over the period.
There are also hundreds of MW under construction in South Africa, with another 500 MW expected to come to financial close this year, leading a surge in installations in sub-Saharan Africa which began in Ethiopia in 2012. In Asia, Pakistan, Mongolia, the Philippines and Thailand are all expected to see significant installations in 2013 and beyond.
Visit EcoWatch's RENEWABLES and ENERGY pages for more related news on this topic.
——–
Click here to tell Congress to Expedite Renewable Energy.

True or false? Wine grapes may soon be growing around Yellowstone National Park in Wyoming. Wines from New Jersey are statistically indistinguishable from French wines. A little over a century ago, Algeria was the world's largest wine exporter. China is the world's fastest growing wine-producing country.
As it turns out, all of these statements are true—and each has an important lesson for conservation.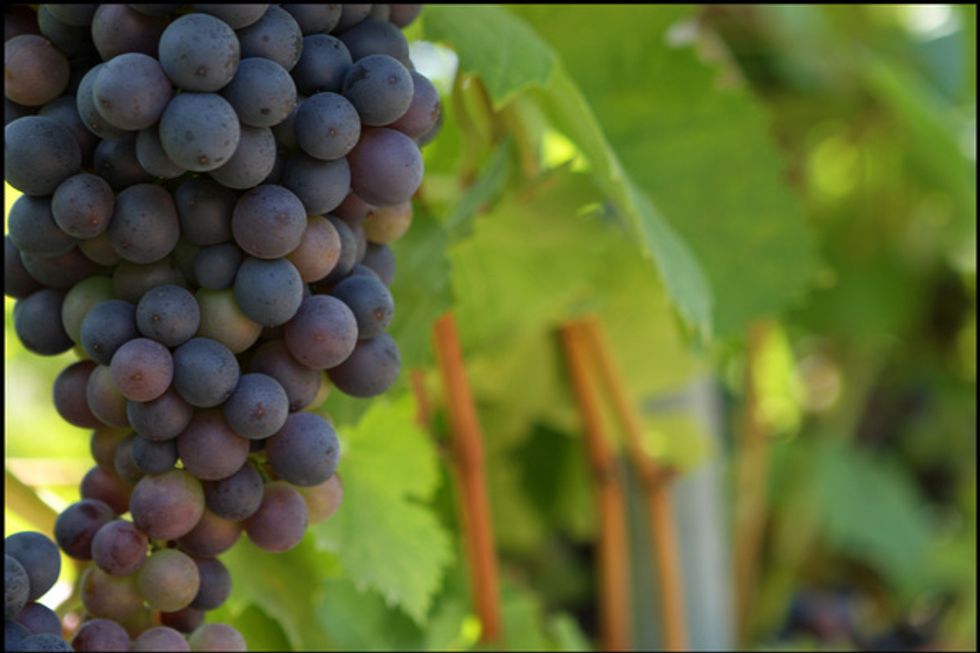 I recently led a research team of scientists from six universities and conservation groups in a study looking at the impacts of climate change on wine and what they might mean for conservation. Our paper, Climate Change, Wine and Conservation, was just published in the latest issue of the journal Proceedings of the National Academy of Sciences. The results surprised even us, as did a number of things we found out along the way.
Our study produced the first global map of future suitability for wine production. Here are four factors that might change where the world's wine is grown:
1. Rising temperatures
The area north of Yellowstone will be one of the areas with the greatest increase in suitability for growing wine grapes in the next 50 years. The reason is climate change. Temperatures are warming, and suitable lands for wine grape growing are moving north.
This shift may have a big conservation impact on the Yellowstone to Yukon Conservation Initiative (Y2Y), an innovative attempt to connect wildlife habitats between Yellowstone and Canada's Yukon Territory. Vineyards would be a major impediment to this connectivity. They provide poor habitat for wildlife, and would probably have to be fenced to avoid bears snacking on the grapes.
These changes in North America are symbolic of changes happening across the globe. Wine suitability is moving toward the poles. In South Africa, Chile and Australia, there is little land left in the direction of the South Pole, and suitable area for vineyards is declining. In the north, there is a lot of high-latitude land, and area suitable for vineyards is expanding. This will result in a global redistribution of wine-producing regions, with some serious consequences for ecosystems and wildlife habitat.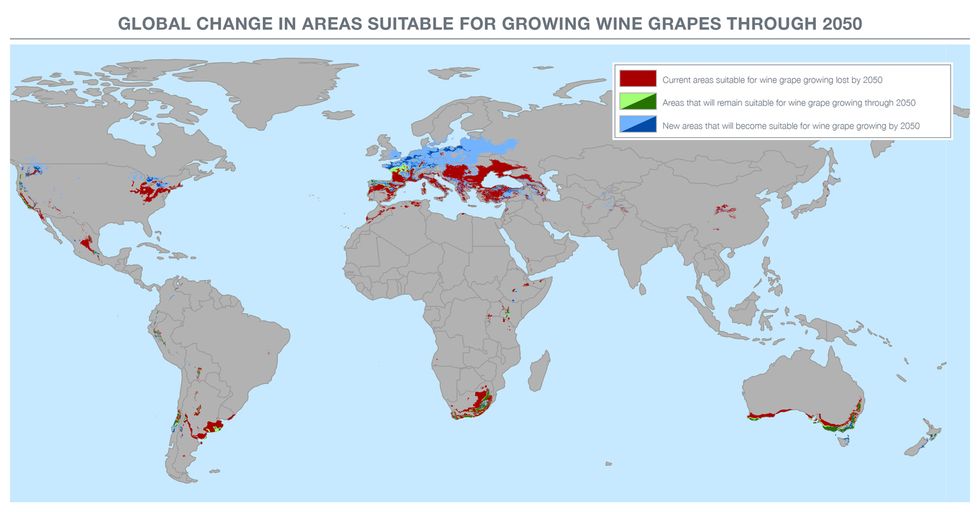 2. Public perception of wine-growing regions
Wine from Montana doesn't sound so wild when you consider the results of a blind wine tasting organized by the Journal of Wine Economics. The test pitted New Jersey wines (yes, these exist!) against French wines. Judged by French wine experts, the scores for the New Jersey wines were statistically indistinguishable from the French wines; the French judges couldn't tell them apart.
If experts can't reliably tell them apart, most consumers won't be able to either, and wine from anywhere—even Montana—could become competitive in the global market. This result swings the doors wide open to wines from everywhere—and our study shows that lots of new places, some in very good wildlife habitat, will become suitable for wine.
3. Shifting market forces
But people have their preferences, and won't switch easily—or will they? In your great-grandfather's time (or great-great-grandfather, depending on your age), the world's largest exporter of wines was actually Algeria, a country that today produces almost no wine. What changed? The swing came because of market forces; French production recovered from a fungal blight, and Algeria's markets dried up.
Are the forces that drove that dramatic shift so different from climate change? What happens when wine-growing regions in the Southern Hemisphere lose suitability and large areas of suitability open close to major markets in North America and Europe? In North America, that change may come on lands that are currently important habitat for grizzly bears, mountain lions, pronghorn, elk and many other species that need large natural landscapes to survive.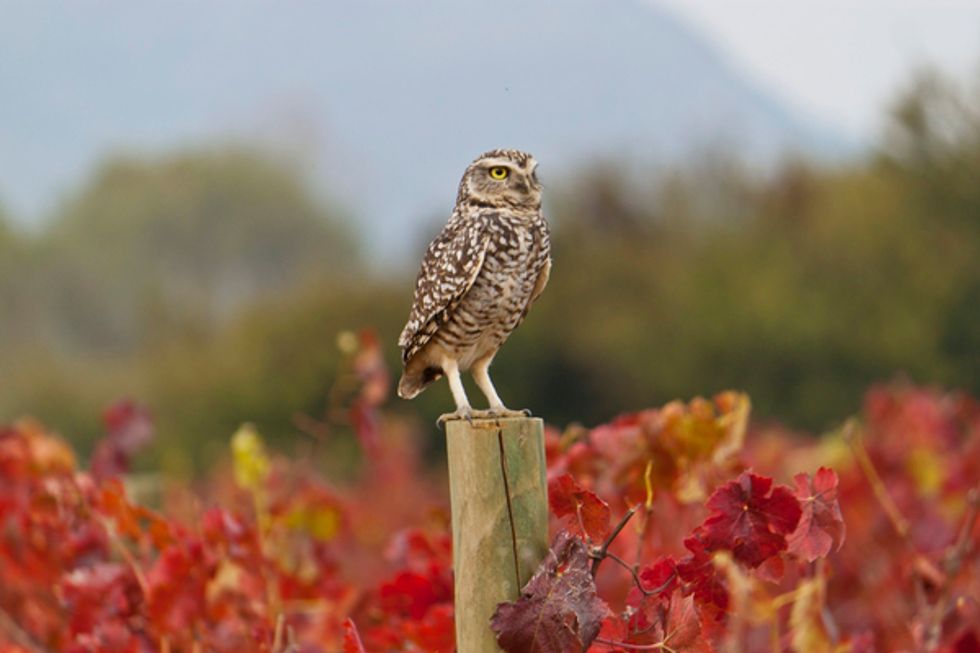 4. China's growing love of wine
Believe it or not, China is the fastest growing wine-producing region in the world. By aggressively buying both wine and vineyards, the country's upper classes are driving up the price of both. As this upper-class fervor for wine reaches the middle class in China, demand will explode.
Much of that demand will be met by imports, but China has suitable areas for growing wine grapes, and production will start there as well. Those areas happen to be in the same mountains that are habitat for giant pandas, so wine expansion in China may have repercussions for what is arguably the world's most iconic animal.
Lions and pandas and bears, oh my—are they really wrapped up in the future of wine? Do we have to choose between a nice red and nice wildlife habitat? Not necessarily.
Consumer awareness and sustainable industry practices are already a potent combination in wine marketing. However, wine industry eco-initiatives currently focus largely on land management and pesticides and little on where the vineyard is located or the impact on wildlife. But this can change, particularly if vineyards and conservationists work together—and if consumers make it known that wildlife-friendly wine production is important to them.
What we've learned about wine has important implications for agriculture, climate change and conservation in general. Just as it's moving wine-producing regions, climate change will be moving other agricultural areas, which may displace wildlife habitat. An important lesson for the future of conservation is that we need to consider not just direct climate change impacts on species (like polar bears) but also the indirect impacts: moving agriculture into areas that are currently providing important services for people and wildlife alike.
Lee Hannah is senior scientist for climate change biology in CI's Moore Center for Science. 
This post was originally published on Conservation International's blog, Human Nature.
Visit EcoWatch's CLIMATE CHANGE and BIODIVERSITY pages for more related news on this topic.
——–
Click here to tell Congress to Expedite Renewable Energy.

The continued maintenance of fossil fuel subsidies is a global scandal and governments should work to transform these subsidies into financing for energy efficiency and renewable energy, says World Wildlife Fund (WWF), responding to a report released yesterday by the International Monetary Fund (IMF).
The IMF report, Energy Subsidy Reform: Lessons and Implications, shines a much needed light on the dark side of fossil fuel subsidies.
The IMF assessment shows that global fossil fuel subsidies—including carbon pollution impacts from fossil fuels—account for almost nine percent of all annual country budgets, amounting to a staggering US$1.9 trillion, much higher than previously estimated. And importantly, says WWF Global Climate & Energy Initiative leader Samantha Smith, the report confirms that the poorest 20 percent of developing countries only marginally benefit from energy subsidies.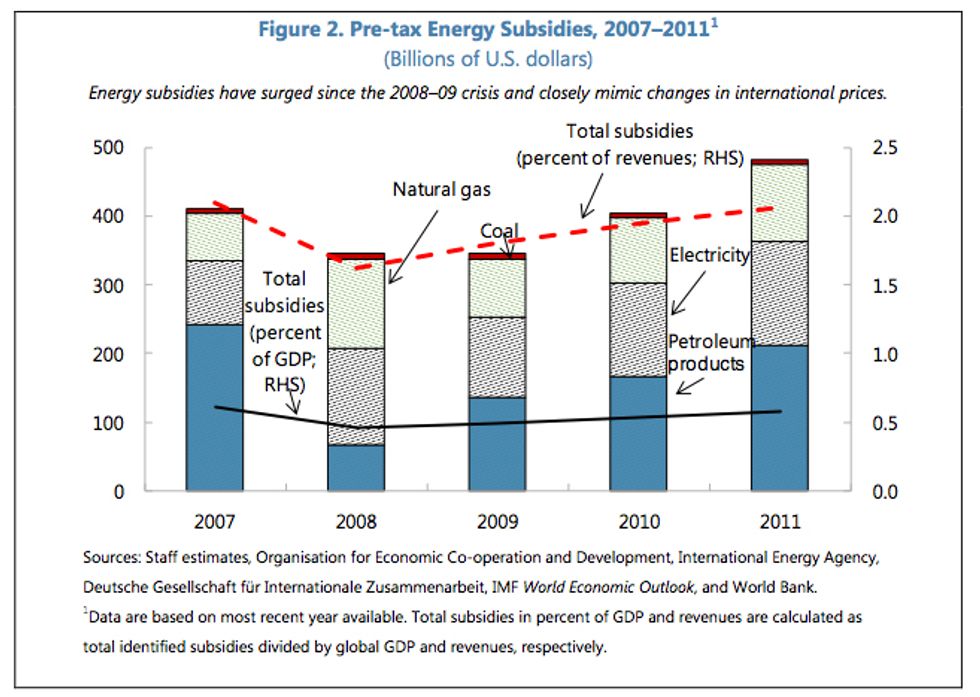 "Removing these subsidies would reduce carbon pollution by 13 percent. This would be a major step toward reducing the world's carbon footprint. Maintenance of these subsidies is a global scandal, a crime against the environment and an active instrument against clean energy and technological innovation," said Smith. "We strongly support transforming fossil fuel subsidies into an effective scheme for financing energy efficiency and renewables and making sure that the poor in developing countries benefit appropriately and receive clean, affordable and reliable energy."
The IMF findings show that almost half of fossil fuel subsidies occur in OECD (Organisation for Economic Co-operation and Development) nations. The U.S., with about US$500 billion annually, accounts for more than one quarter of all global fossil fuel subsidies, followed by China with almost US$300 billion and Russia (US$115 billion).
WWF Global Energy Policy Director Stephan Singer says industrialized countries are responsible for the lion's share of fossil fuel subsidies and should act now to stop them.
"If they were to abolish those subsidies and reform towards renewables and energy efficiency investments, it would more than triple present global investment into renewables," said Singer. "And that is what is needed for a world powered by 100 percent sustainable renewables."
Visit EcoWatch's CLIMATE CHANGE and RENEWABLES pages for more related news on this topic.
——–
Click here to tell Congress to Expedite Renewable Energy.

By Tyler Whidden
[Editor's note: Once again, EcoWatch is thrilled to be a media sponsor of the world-renowned Cleveland International Film Festival (CIFF). As always, we are promoting the films in CIFF's It's Easy Being Green sidebar sponsored by Great Lakes Brewing Company. We will showcase all 10 eco-films this week and continue to promote them during the festival, April 3 - 14. Each film does an incredible job illustrating our most daunting environmental issues and providing solutions to ensure the well-being of future generations. I encourage you to see these films at CIFF, or at your local film festival or theatre. Documentaries are a great way to educate and motivate people to action.]

While our planet is slowly dying, we need heroes to guide us toward saving Mother Earth. ELEMENTAL tells the story of three such individuals as they work to save not only their homelands, but also the entire planet. Rajendra Singh is an Indian official who sets out on a trek to save the Ganges River. Once the lifeblood of India, "Mother Ganga" is now polluted by factories, dams and public misuse, and Singh faces opposition from the very people he hopes to save. In Alberta, Canada, Eriel Deranger is a tireless warrior fighting to save her native land from the world's largest industrial development—the tar sands. Jay Harmon is a brilliant Australian inventor who believes nature's own systems can solve the planet's ecological problems. As he searches for investors to back his creation, we get a feel for just how important it is to stop global warming and, perhaps, how close we are to slowing it down. Our planet needs heroes and ELEMENTAL is a fascinating look at the work three people are doing to lead the way.
This film is showing at the CIFF at Tower City Cinemas, 230 W Huron Rd., Cleveland, Ohio 44113 on:
Tuesday, April 9 at 9:40 p.m.
Thursday, April 11 at 4:10 p.m.
Visit EcoWatch's WATER, TAR SANDS and CLIMATE CHANGE pages for more related news on this topic.
——–
Click here to tell Congress to Expedite Renewable Energy.

By Emily E. Adams
The energy game is rigged in favor of fossil fuels because we omit the environmental and health costs of burning coal, oil and natural gas from their prices. Subsidies manipulate the game even further. According to conservative estimates from the Global Subsidies Initiative and the International Energy Agency (IEA), governments around the world spent more than $620 billion to subsidize fossil fuel energy in 2011: some $100 billion for production and $523 billion for consumption. This was 20 percent higher than in 2010, largely because of higher world oil prices.
Of the $523 billion that supported consumption, $285 billion went to oil, $104 billion to natural gas and $3 billion to coal; an additional $131 billion was divided among the three energy sources specifically for electricity use. Through these subsidies, governments cut the prices people paid for fossil energy by nearly a quarter—encouraging waste and hindering efforts to stabilize climate. 
Iran spent the most of any country to subsidize the use of fossil fuels: $82 billion, equal to 17 percent of the country's gross domestic product. Half of that money went to oil. With domestic automotive fuel prices held far below world market prices, Tehran is snarled in seemingly endless traffic congestion and choked with air pollution. The world's two leading energy exporters had the second and third highest subsidies: Saudi Arabia spent $61 billion, mostly for oil use, and Russia spent $40 billion, split almost evenly between natural gas and electricity use. India spent just under $40 billion, nearly 80 percent more than in 2010. China's $31 billion, mostly for oil, rounded out the top five.
On a per person basis, Middle Eastern countries top the list. The United Arab Emirates spent a whopping $4,200 per person on fossil fuels consumption in 2011. Kuwait and Qatar each doled out more than $3,600 per person. Each of these countries ranks high on another disreputable list: the world's top carbon emitters per capita. 
In 2009, the G-20 countries committed to gradually eliminating "inefficient fossil fuel subsidies that encourage wasteful consumption," but they have made little measurable progress. Rising world oil prices have strained the budgets of governments that heavily subsidize gasoline and diesel use, leading a number of countries, including Morocco and Mexico, to reduce their support. In December 2010, Iran instituted a five-year program to reduce subsidies, which began by nearly quadrupling gasoline prices overnight. Without such reforms, Iran would have had even higher subsidies in 2011.
The estimated $623 billion spent to subsidize fossil fuels does not capture the full extent of support, such as certain tax breaks and years of government-funded research and infrastructure dedicated to the older, dirtier sources. In contrast, just $88 billion went to subsidies for renewable energy, most often paid to the producer. This support was almost equally divided among solar photovoltaics, wind, biomass electricity and biofuels (ethanol and biodiesel). Clearly, the deck is stacked against renewables.
The IEA estimates that phasing out all fossil fuel consumption subsidies by 2020 would cut carbon dioxide emissions in that year by nearly 2 gigatons, the equivalent of taking 350 million cars off the roads. The fossil fuel industry does not need billions of dollars in government support; in 2012, the Big Five oil companies—Royal Dutch Shell, ExxonMobil, BP, Chevron and ConocoPhillips—together raked in $137 billion in profits. Shifting subsidies from the dirty fuels of the last century to clean renewable sources, such as wind, solar and geothermal, will help speed the transition to a new and lasting energy economy.
Visit EcoWatch's ENERGY and RENEWABLES page for more related news on this topic.
——–
Click here to tell Congress to Expedite Renewable Energy.

A new partnership launched today by four United Nations (UN) agencies aims to support 30 countries over the next seven years in building national green economy strategies that will generate new jobs and skills, promote clean technologies, and reduce environmental risks and poverty.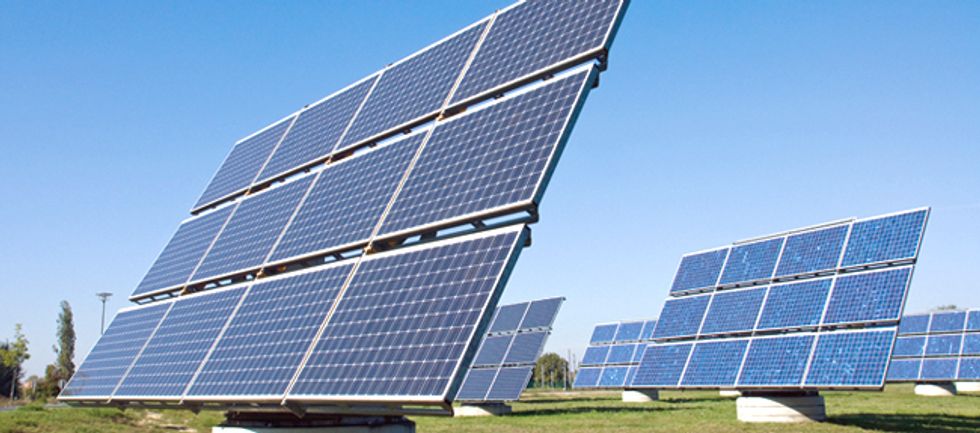 The new Partnership for Action on Green Economy (PAGE), is a response to the outcome document of the United Nations Conference on Sustainable Development (Rio+20), The Future We Want, which recognizes the green economy as a vehicle for sustainable development and poverty eradication.
Governments at Rio+20 called on UN agencies to support countries interested in accelerating their transition to an inclusive green economy in the context of sustainable development and poverty eradication.
The four UN agencies—United Nations Environment Programme (UNEP), International Labour Organization (ILO), United Nations Industrial Development Organization (UNIDO) and United Nations Institute for Training and Research (UNITAR)—will provide a comprehensive suite of green economy services that will enable countries to transform their national economic structures to meet the growing demands and challenges of the 21st century.
"This is yet another example of how UNEP with partners is implementing the outcomes of Rio+20. The Partnership for Action on Green Economy will work with countries to catalyze change at the national level, assisting  them with targeted economic and policy instruments and training that will accelerate their green economy transition across sectors ranging from clean energy to sustainable agriculture," said Achim Steiner, UN Under Secretary-General and UNEP Executive Director. "With the support of PAGE, developing countries in particular can put in place the policies needed to reap the economic and environmental benefits of an inclusive, resource-efficient, low-carbon pathway, and avoid the risks and shocks of carbon-intensive infrastructures."
From Barbados to Mexico and Nepal to South Africa, many countries are already advancing green initiatives that will contribute to a more equitable and sustainable future.
Germany, Kenya and the Republic of Korea, among other states, have set out radical changes in their energy policies to harness the power of renewables, and reinvest in their natural capital. Lebanon and Madagascar are working to rebuild their agro-industries, while other countries—like Peru and Senegal—are focused on developing more capacity and green jobs.  
As The Future We Want recommends, PAGE will encourage "the implementation of green economy policies by countries that seek to apply them for the transition towards sustainable development as a common undertaking." 
More specifically, PAGE will build enabling conditions in participating countries by shifting investment and policies towards the creation of a new generation of assets, such as clean technologies, resource efficient infrastructure, well-functioning ecosystems, green skilled labor and good governance.
"ILO estimates that at least half of the global workforce—or 1.5 billion people—could be affected in some way by the transition to a green economy," said ILO Director-General Guy Ryder. "PAGE aims to embed the right policies and opportunities at the national level as countries move forward with their inclusive green economy plans, and thus ensure this transition creates more and better jobs and benefits all of society."
"Promoting green and clean new industries, and helping existing industries become more resource-efficient, will be a key focus of the partnership," said Kandeh K. Yumkella, Director General of UNIDO.  "While business and industry should be aligned with national green economy efforts, governments need to set the parameters in order for business to thrive."
"Advancing green economies in the context of poverty eradication creates unprecedented needs and opportunities for learning and skills development,' said Sally Fegan-Wyles, Director ad Interim of UNITAR. "PAGE addresses this challenge, by offering a suite of learning programmes and by strengthening capacities of national research and training institutions to ensure sustainability."
The four agencies have previously undertaken joint green initiatives. However, this is the first time that all four partners have come together to coordinate their support, expertise and resources at the national level. During the first two years of the partnership, PAGE will focus on seven pilot countries, yet to be named, and scale up this support to a total of 30 countries by 2020.  
Visit EcoWatch's RENEWABLES page for more related news on this topic.
——–
Click here to tell Congress to Expedite Renewable Energy.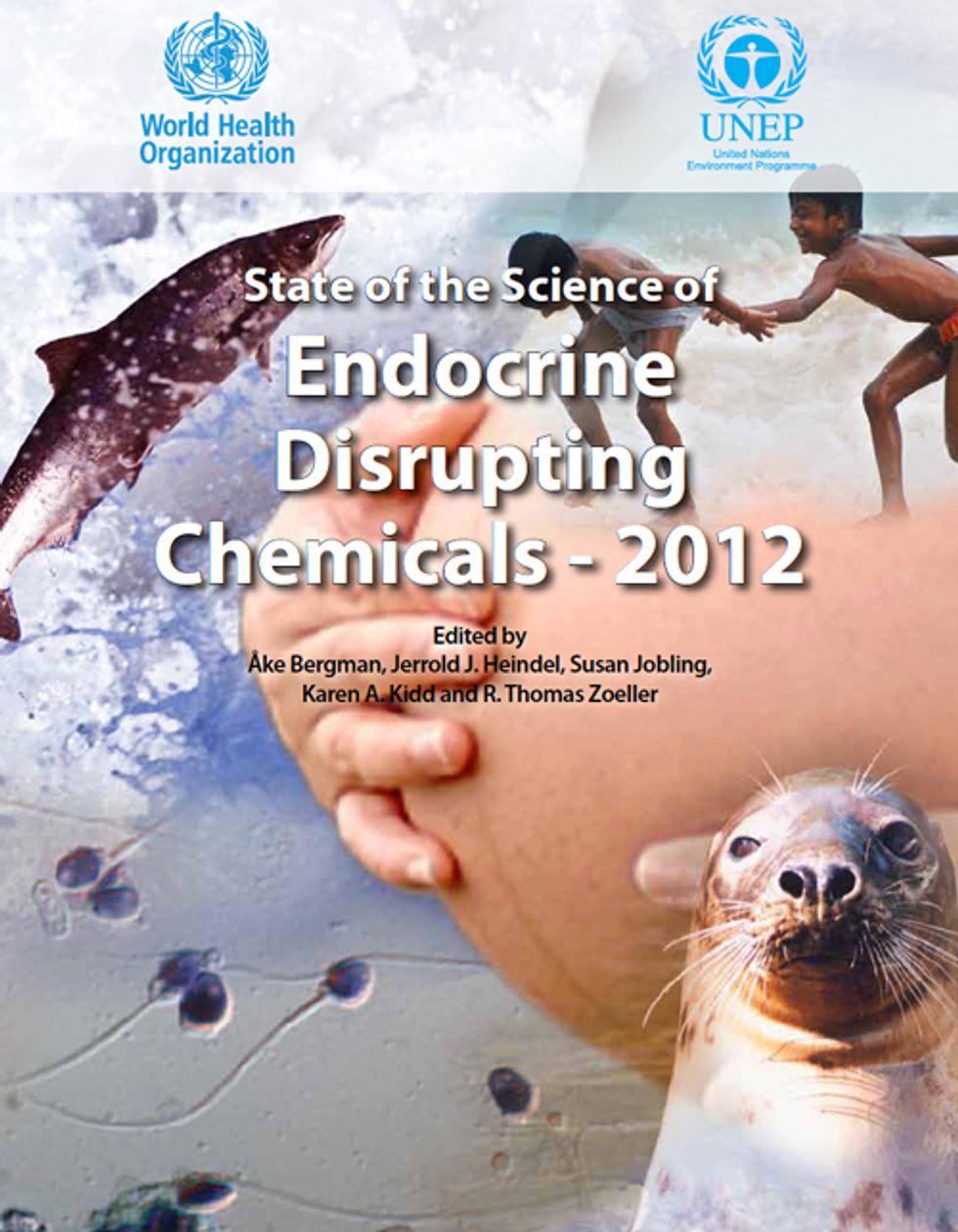 Many synthetic chemicals, untested for their disrupting effects on the hormone system, could have significant health implications according to the State of the Science of Endocrine Disrupting Chemicals, a new report by the United Nations Environment Programme (UNEP) and World Health Organization (WHO).
The joint study calls for more research to understand fully the associations between endocrine disrupting chemicals (EDCs)—found in many household and industrial products—and specific diseases and disorders. The report notes that with more comprehensive assessments and better testing methods, potential disease risks could be reduced, with substantial savings to public health.
Human health depends on a well-functioning endocrine system to regulate the release of certain hormones that are essential for functions such as metabolism, growth and development, sleep and mood. Some substances known as endocrine disruptors can change the function(s) of this hormonal system increasing the risk of adverse health effects. Some EDCs occur naturally, while synthetic varieties can be found in pesticides, electronics, personal care products and cosmetics. They can also be found as additives or contaminants in food.
The UN study, which is the most comprehensive report on EDCs to date, highlights some associations between exposure to EDCs and health problems including the potential for such chemicals to contribute to the development of non-descended testes in young males, breast cancer in women, prostate cancer in men, developmental effects on the nervous system in children, attention deficit /hyperactivity in children and thyroid cancer.
EDCs can enter the environment mainly through industrial and urban discharges, agricultural run-off and the burning and release of waste. Human exposure can occur via the ingestion of food, dust and water, inhalation of gases and particles in the air, and skin contact.
"Chemical products are increasingly part of modern life and support many national economies, but the unsound management of chemicals challenges the achievement of key development goals, and sustainable development for all," said UN Under Secretary-General and UNEP Executive Director Achim Steiner.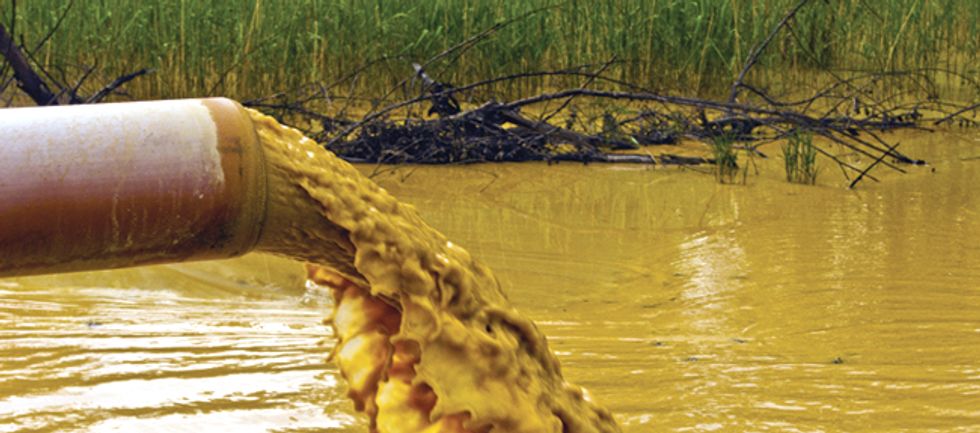 "Investing in new testing methods and research can enhance understanding of the costs of exposure to EDCs, and assist in reducing risks, maximizing benefits and spotlighting more intelligent options and alternatives that reflect a transition to a green economy," added Steiner.
In addition to chemical exposure, other environmental and non-genetic factors such as age and nutrition could be among the reasons for any observed increases in disease and disorders. But pinpointing exact causes and effects is extremely difficult due to wide gaps in knowledge.
"We urgently need more research to obtain a fuller picture of the health and environment impacts of endocrine disruptors," said Dr. Maria Neira, WHO's Director for Public Health and Environment. "The latest science shows that communities across the globe are being exposed to EDCs, and their associated risks. WHO will work with partners to establish research priorities to investigate links to EDCs and human health impacts in order to mitigate the risks. We all have a responsibility to protect future generations."
The report also raises similar concerns on the impact of EDCs on wildlife. In Alaska in the U.S., exposure to such chemicals may contribute to reproductive defects, infertility and antler malformation in some deer populations. Population declines in species of otters and sea lions may also be partially due to their exposure to diverse mixtures of PCBs, the insecticide DDT, other persistent organic pollutants and metals such as mercury. Meanwhile, bans and restrictions on the use of EDCs have been associated with the recovery of wildlife populations and a reduction in health problems.
The study makes a number of recommendations to improve global knowledge of these chemicals, reduce potential disease risks, and cut related costs. These include:
Testing: known EDCs are only the 'tip of the iceberg' and more comprehensive testing methods are required to identify other possible endocrine disruptors, their sources and routes of exposure.
Research: more scientific evidence is needed to identify the effects of mixtures of EDCs on humans and wildlife (mainly from industrial by-products) to which humans and wildlife are increasingly exposed.
Reporting: many sources of EDCs are not known because of insufficient reporting and information on chemicals in products, materials and goods.
Collaboration: more data sharing between scientists and between countries can fill gaps in data, primarily in developing countries and emerging economies.
"Research has made great strides in the last ten years showing endocrine disruption to be far more extensive and complicated than realized a decade ago," said Professor Åke Bergman of Stockholm University and Chief Editor of the report.
 "As science continues to advance, it is time for both management of endocrine disrupting chemicals and further research on exposure and effects of these chemicals in wildlife and humans."
Visit EcoWatch's BIODIVERSITY page for more related news on this topic.
——–
SIGN PETITION TODAY!
By 2050, rising population and demand, as well as an increase in use of wood for bioenergy, could triple the amount of wood society takes from forests and plantations per year, according to the latest installment of the World Wildlife Fund's (WWF) Living Forests Report. The report, presented today at the international paper conference Paperworld in Frankfurt, Germany, projects paper production and consumption may double in the next three decades, and overall wood consumption may triple.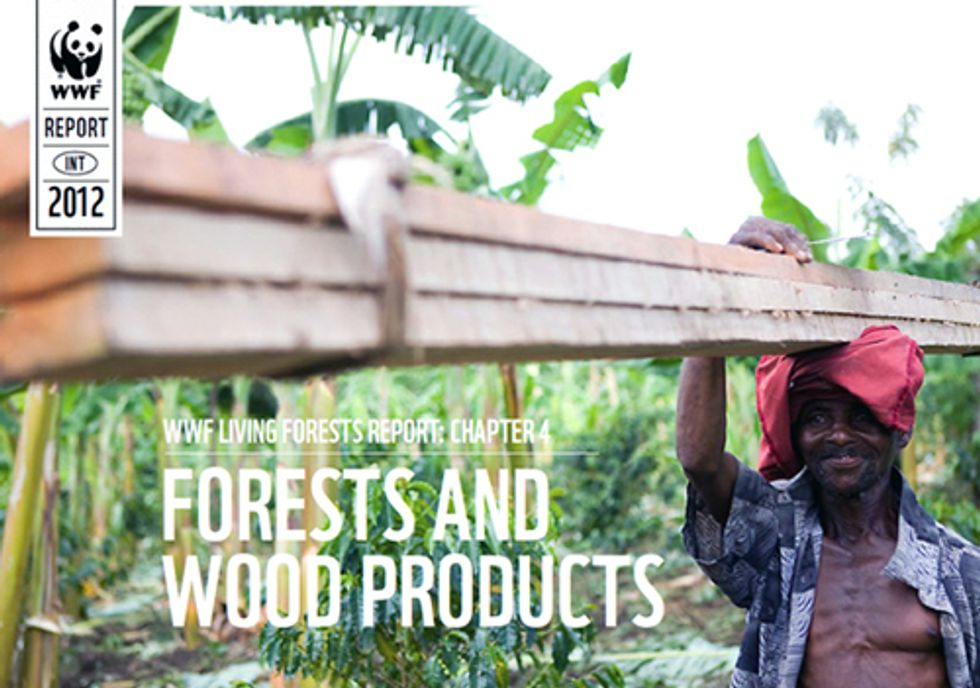 "A scenario of tripling the amount of wood society takes from forests and plantations needs to motivate good stewardship that safeguards forests – otherwise we could destroy the very places where wood grows," says Rod Taylor, director of WWF's Global Forest Programme. "Wood, if sourced from well managed forests or plantations, is a renewable material with many advantages over non-renewable alternatives. The key challenge for forest-based industries is how to supply more wood products with less impact on nature. This challenge spans the whole supply chain, from where and how wood is grown and harvested to how wisely and efficiently it is processed, used and reused."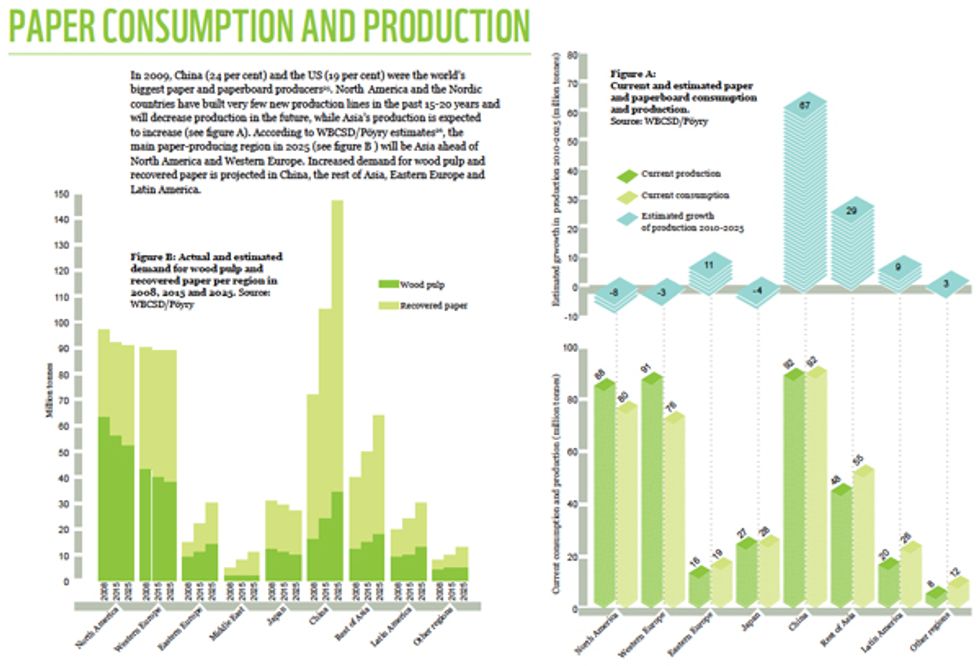 WWF's forest conservation target is zero net deforestation and forest degradation by 2020, which means no overall loss of forest area or forest quality. The target requires the loss of natural forests to be reduced to near zero, down from the current 13 million hectares a year, and held at that level indefinitely.
"WWF's research suggests that it is possible to achieve zero net deforestation and forest degradation while sustaining a vibrant wood products industry that meets people's needs," says Emmanuelle Neyroumande, manager of WWF International's global pulp and paper work. "But the longer we delay our actions the more difficult and costly the solutions will be. We need wiser consumption, more efficiency, responsible forestry practices, good governance and more transparency."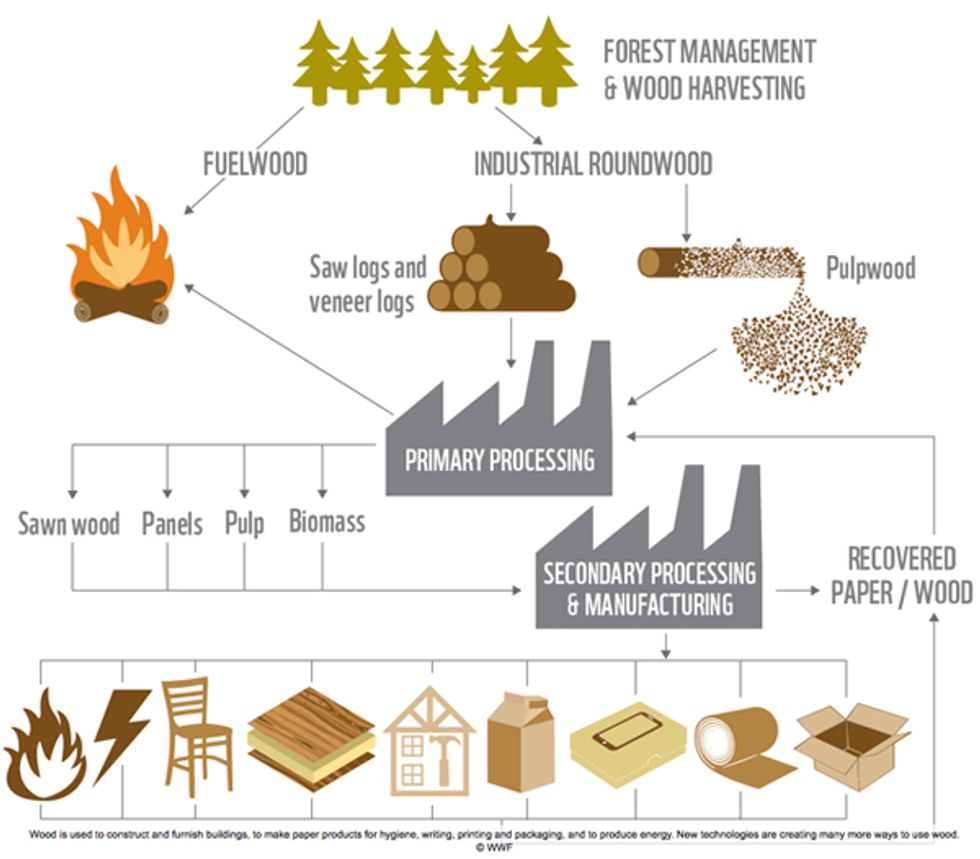 For paper in particular, the Living Forests Report outlines a variety of solutions:
More recycling in countries with low recovery rates: Even with higher global paper consumption in the future, society would need less virgin material than today if recycling rates increased. A 2020 scenario shows that an increase of paper production by 25 percent could still require less virgin fibre input if the current global level of 53 percent recycled fibre use is increased to 70 percent. Paper recovery rates vary greatly between countries. Therefore, efforts to increase recycling in countries with low recovery rates and high consumption growth have particular potential to reduce pressure on natural forests.
Resource efficiency and fairer consumption patterns: More efficient processing and manufacturing can help produce more products with a given amount of wood. Also, the current consumption patterns of rich nations (10 percent of the world's population consuming 50 percent of the world's paper) cannot sustainably be followed by developing countries. Richer nations can reduce wasteful paper use, while poorer nations need more paper for education, hygiene and food safety.
Plantations to reduce pressure on natural forests: Even with more frugal use and greater recycling and efficiency, net demand for wood is likely to grow. Maintaining near zero loss of natural forests after 2020, without significant reductions in consumption, would require up to 250 million hectares of new tree plantations by 2050, which is nearly double the amount of plantations today. Therefore, well-managed plantations, particularly on currently degraded land, contributing to restore ecosystems, will play an increasingly important role.
Well-managed forests: Growing demand will also certainly push production further into natural forests. The report indicates that by 2050 up to 25 per cent more forests might be commercially harvested than today. Forest certification will continue to be an important tool to improve forest management practices via a market driven mechanism.
The energy challenge: By 2050, annual wood demand for energy could reach 6-8 billion m3, which would require more than twice the wood removed for all uses today. This clearly poses a challenge for sustainable land-use planning. WWF sees an important role for bioenergy to provide diverse alternatives to fossil fuels, plus new incomes and increased energy security for rural communities. However, for these benefits to be realized, its use must be carefully planned, implemented and monitored for environmental and social sustainability. Badly managed bioenergy production can destroy valuable ecosystems, undermine food and water security, harm rural communities and prolong wasteful energy consumption.
Humanity will likely use more wood in more ways in the coming decades. Given the massive projected increase in wood and paper demand, forest-based industries are key to conserving forests. For wood to play a positive role in a "green" economy based on renewable resources, production forests need to be managed to the highest ecological and social standards, and the use and recovery of wood products must become more efficient.
Visit EcoWatch's BIODIVERSITY page for more related news on this topic.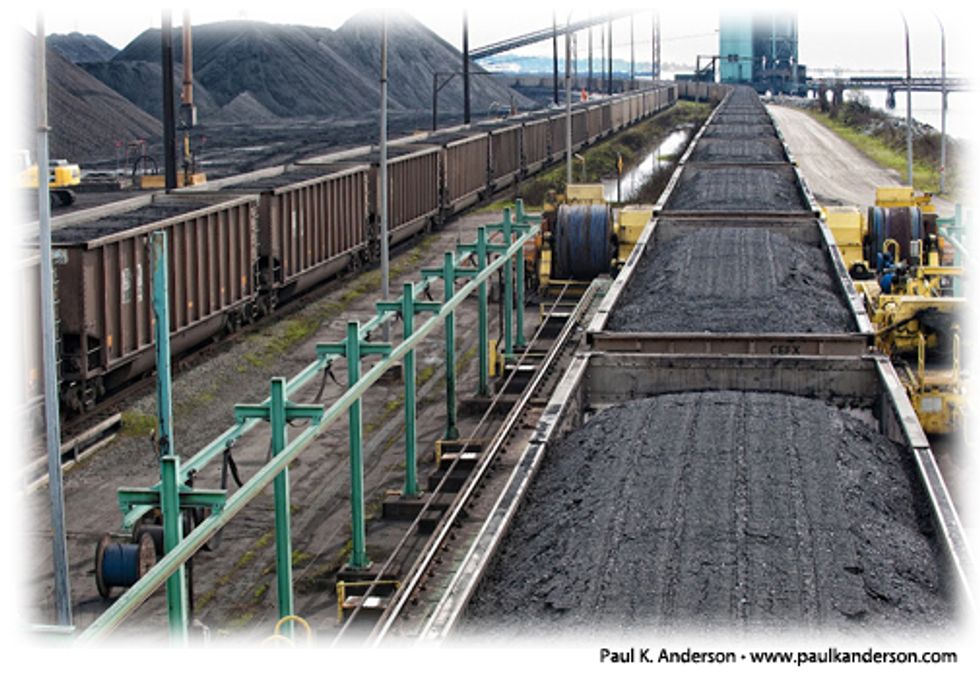 The cliché goes that if you want your leaders to lead, you must force them to take action.
Today, just one day after President Obama's historic second inauguration, there is no better opportunity to help him lead on climate change. Preferably by 5 p.m. though, if you want to be heard.
"We, the people, still believe that our obligations as Americans are not just to ourselves, but to all posterity. We will respond to the threat of climate change, knowing that failure to do so would betray our children and future generations."
"The path towards sustainable energy sources will be long and sometimes difficult. But America cannot resist this transition; we must lead it. We cannot cede to other nations the technology that will power new jobs and new industries—we must claim its promise. That is how we will maintain our economic vitality and our national treasure—our forests and waterways; our croplands and snowcapped peaks. That is how we will preserve our planet ..."
- Barack Obama, Jan. 21, 2013
These words are important. Reportedly, President Obama devoted more time to climate change than any other topic in his inaugural address. Now is your chance to make sure these are not empty words.
The comment period for the proposed Gateway Pacific Terminal (GPT), near Bellingham, WA, runs through today. This massive terminal, the largest of five terminals planned for the Pacific Northwest to ship more than 160 million tons of coal per year to China and the Far East, doubling our nation's exports, would dramatically increase global carbon and toxic mercury emissions. The combined total is large enough that it would erase any tenuous progress we have made on clean energy, setting us back decades. GPT would be devastating locally by destroying wetlands, a tribal burial ground and an important aquatic reserve. The combined rail traffic would choke almost every major northwest city from Billings, MT, to Bellingham, WA, with up to 30 uncovered coal trains a day—each one losing up to a ton of coal along the route from Wyoming to the terminals.
Submit your personalized comments to join Waterkeeper Alliance and the thousands of doctors, scientists, teachers, parents, children, fishermen, women, policy makers and tribal leaders who have submitted theirs already or sign the Stop Coal Exports petition.
Watch this video to learn more:
Waterkeepers will be working throughout President Obama's second term to help him make good on his promises to address climate change. Join us as we make history by taking this unprecedented threat head on.
Remember, comments are open until 5 p.m. PST today.
Visit EcoWatch's COAL EXPORT page for more related news on this topic.
——–