Television ads produced by the polluter lobbyist group "Free Market Florida" are an affront to millions of Floridians who are living with the sad reality of polluted drinking water, toxic algae outbreaks and fish kills in their favorite rivers, springs, lakes, as well as on our tourist beaches.
"Our tourism economy depends on clean water, and this group actually has the audacity to fight against that? It doesn't make any sense," said Earthjustice attorney Alisa Coe. "It is just common sense to set limits on the amount of sewage, manure and fertilizer that's allowed in our water," Coe said. "You would think that's something everyone can agree on."

The toxic algae outbreaks breaking out around Florida can cause rashes, breathing problems, stomach disorders, and worse. Health authorities have had to shut down drinking water plants, beaches and swimming areas. Toxic algae can kill fish, livestock and pets.
View Florida Slime Crime Tracker in a larger map by clicking here.
This pollution hurts people who work in restaurants, hotels, beach concessions, the fishing industry, the boating industry, the dive industry, and the real estate sales and rental markets.
After years of seeing toxic algae on Florida tourist beaches like Sanibel Island and at fishing destinations like the St. Johns River, Earthjustice filed a Clean Water Act federal lawsuit in 2008 in the Northern District of Florida on behalf of the Florida Wildlife Federation, the Conservancy of Southwest Florida, the Environmental Confederation of Southwest Florida, St. John's Riverkeeper and the Sierra Club. In 2009, the U.S. Environmental Protection Agency set numeric limits for the phosphorus and nitrogen that comes from sewage, fertilizer and manure in the water.
Take action to clean up Florida's waters by clicking here.
For more information, click here.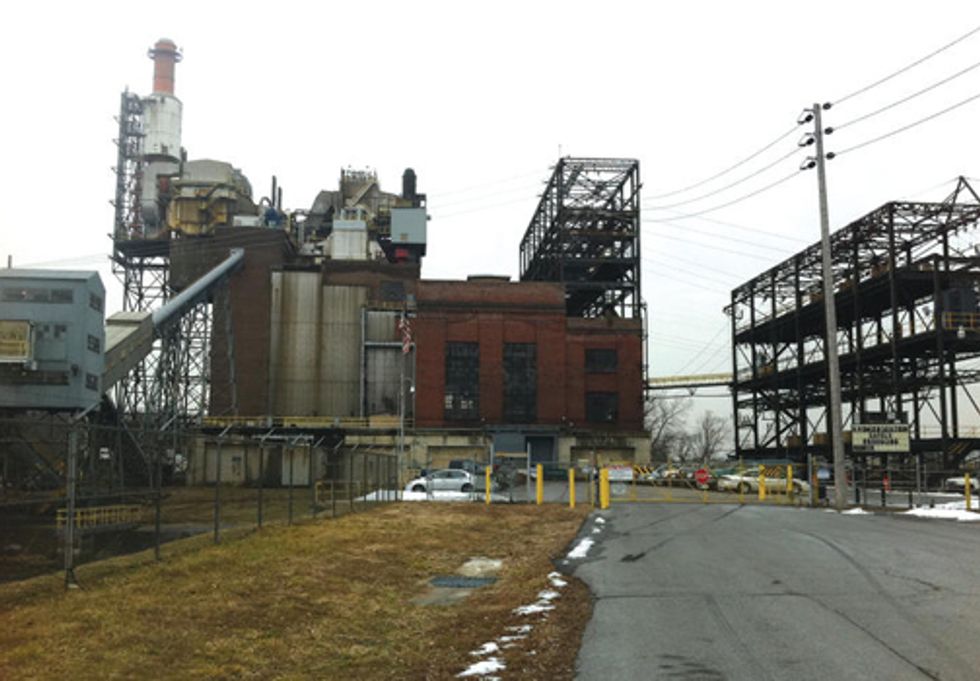 Late last week, First Energy announced that it will close the R. Paul Smith plant in Williamsport, Md. by Sept. 1, 2012. Based on the most recent emissions data, Environmental Integrity Project (EIP) expects the closure to reduce annual emissions of carbon dioxide by more than 200,000 tons annually, sulfur dioxide and nitrogen oxide emissions by at least 2,000 tons, and particulate matter by 120 tons. Sulfur dioxide and nitrogen oxide contribute to fine particle pollution that is known to cause heart disease and premature death. Nitrogen oxide pollution creates ozone and contributes to nutrient overloading in the Chesapeake Bay.
Since 2010, EIP and the Chesapeake Climate Action Network (CCAN) have been leading regulatory and legal challenges to the plant in Maryland, which has not installed pollution controls to comply with environmental laws and protect public health.
"First Energy made a responsible decision to retire an old and dirty power plant," said Jennifer Peterson, an attorney with EIP. "Shutting down the R. Paul Smith plant opens the door for clean energy sources, and cleaner air and water for Maryland communities."
The plant, built in 1947, is unable to comply with Maryland's Healthy Air Act and had been put under intense pressure to clean up or close down by local citizens and environmental groups. The plant is one of six aging power plants in three states to be shut down by First Energy by Sept. 1, 2012 due to an inability to meet new federal and state environmental standards.
"This is a victory both for children's lungs and for efforts to fight climate change in Maryland," said Mike Tidwell, CCAN director. "One less plant that burns dirty coal is one more step toward a real energy solution that includes wind and solar and energy efficiency."
For more information, click here.
EcoWatch Daily Newsletter