This website uses cookies to ensure you get the best experience while browsing it. By clicking 'Got It' you're accepting these terms.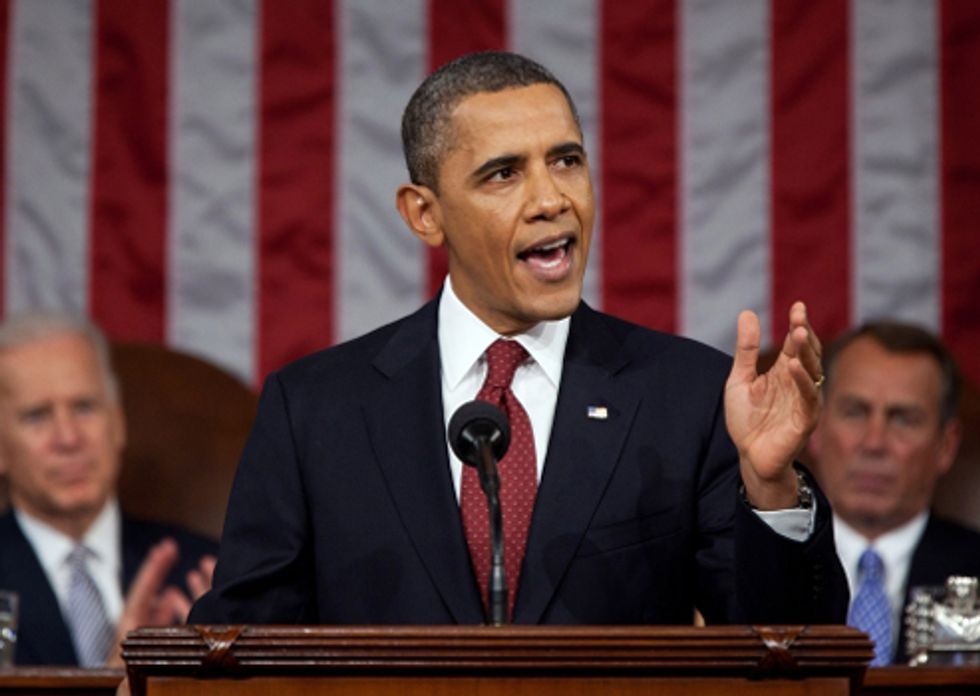 During the 2012 State of the Union address, President Obama appeared ready to throw the full support of his administration behind the expansion of natural gas drilling operations throughout the country, largely ignoring the outrage and worry expressed by those in affected communities.
Heather White, Environmental Working Group's (EWG) chief of staff and general counsel issued this statement:
"We welcome the president's leadership that natural gas companies should disclose the chemicals they are injecting during drilling operations on public lands. But, that isn't going to be enough to satisfy grassroots outrage about the David versus Goliath battles in which local communities find themselves pitted against giant drilling companies. People are worried about their water, their health and the value of their property after drilling. They are beset by frenzied leasing requests from natural gas "land men" and in some cases, experiencing drilling-related earthquakes. These communities have deep, long-term concerns about the environmental and financial impacts of natural gas drilling in key battleground states like Ohio, Pennsylvania, Virginia, Colorado and North Carolina. Yet it seems to us the White House has missed this political reality in its fervor over natural gas drilling.
"We're alarmed that President Obama cited the industry's inflated job numbers and natural gas supply numbers and that he used fracking as an example of a government success story when his administration has launched at least two studies into the safety of the gas drilling and hydraulic fracturing.
"The banking industry has set a powerful example of what can happen when, as the president said, 'regulators had looked the other way, or didn't have the authority to stop bad behavior.' The natural gas industry enjoys exemptions from major environmental laws like the federal Clean Water Act and Safe Drinking Water Act. We can't let these big, unregulated conglomerates determine our sense of fair play or our energy future.
"This natural gas policy may undermine what the president says is the most important mission of our time—'the basic American promise that if you worked hard, you could do well enough to raise a family, own a home, send your kids to college, and put a little away for retirement.' Ask the folks with whom EWG has spoken—and they'll tell you what happened to them—unregulated fracking destroyed that promise."
In a report entitled Gas Drilling Doublespeak, published last month, EWG documented that gas drilling companies routinely warned their investors of a litany of possible disasters—such as leaks, spills, explosions, bodily injury and even death—but regularly failed to mention these risks when persuading landowners to sign leases for drilling rights.
For more information, click here.
EcoWatch Daily Newsletter