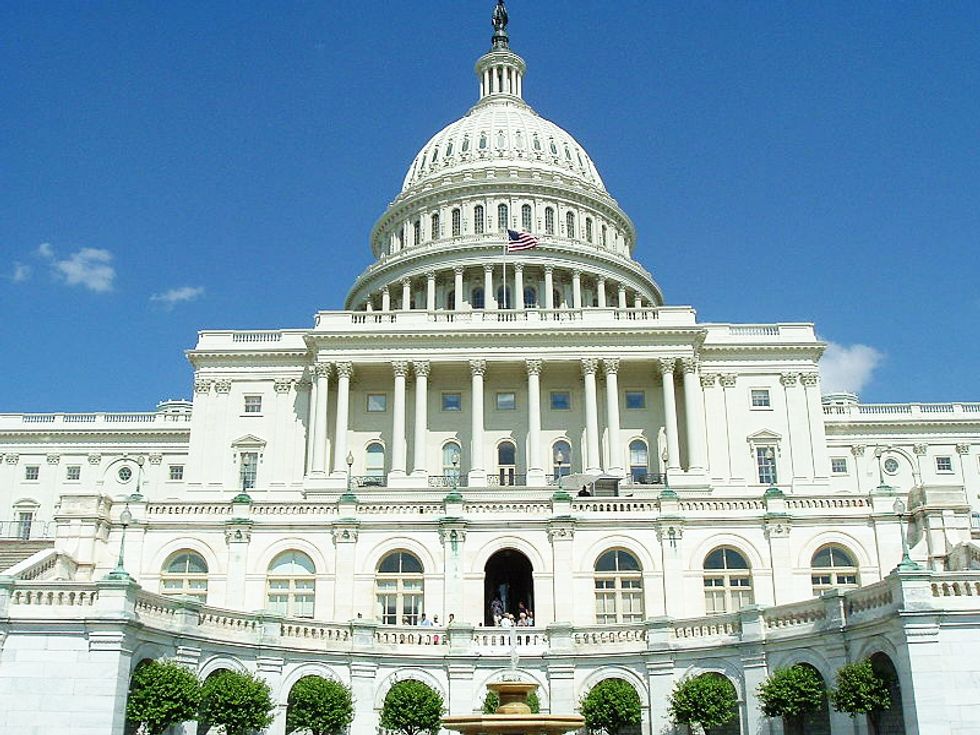 The U.S. House of Representatives passed a gutted version of the farm bill yesterday by a vote of 216-208. Not a single Democrat voted for the bill, while just 12 Republicans voted against it. Six Republicans and five Democrats were not present to vote. The bill passed without the nutrition title, including the SNAP (food stamp) program and funding for other critical nutrition programs that support families, children, senior citizens and veterans, leading to a controversial vote divided down party lines.
"After repeatedly voting to deny health insurance to kids, the Republicans overwhelmingly turned their backs on hungry kids and voted to increase unlimited insurance subsidies for the most profitable farmers," said Scott Faber, Environmental Working Group's senior vice president for government affairs. 
"This week the House broke a 40-year bipartisan tradition of passing a comprehensive farm bill," said Sen. Brown (D-OH), who chairs the Senate Agriculture Subcommittee on Hunger, Nutrition and Family Farms. "This approach was opposed by more than 530 agriculture, commodity and rural development groups because they know that splitting the bill will hurt American agriculture. The Senate was able to pass a strong, bipartisan bill that implemented critical farm safety reforms and saved taxpayers more than the House bill. It's time for the House to put American farmers and producers ahead of partisan politics."
"The 'farm only' farm bill passed today by House Republicans—over the objections of everyone from the American Farm Bureau to the Heritage Foundation—is, simply put, the most fiscally irresponsible piece of farm legislation in history. This bill not only increases unlimited insurance subsidies, but also increases price guarantees for major crops and creates new subsidy programs for farm businesses. This bill locks in these new income subsidies for eternity under the guise of 'reform,'" added Scott Faber, EWG's senior vice president for government affairs.
According to the National Sustainable Agriculture Coalition (NSAC), the bill contained all the titles of the farm bill other than nutrition, and was inclusive of all the amendments that passed on the floor of the House when they defeated the farm bill in June. This includes the historic Industrial Hemp Research Amendment and the payment limitation reform provision, championed by Rep. Jeff Fortenberry (R-NE).
NSAC and other farm and commodity groups had earlier urged the House to not split the farm bill.
According to a NSAC statement:
NSAC wants a new, comprehensive five-year farm bill that is signed into law this year. It is unclear whether today's passage of a portion of the farm bill in the House of Representatives is a step toward that goal or not. If it was merely a face-saving effort following the defeat of the new farm bill a few weeks ago—with no intent to move the entire process forward—then today's vote was quite simply a travesty.
If instead the House intends to immediately enter into conference with the Senate on a comprehensive farm bill and proceed to a final vote later this summer on a comprehensive bill, then this is a step forward—despite the bill's very serious flaws and despite the deeply flawed process that produced it. We urge an immediate start to conference, with a goal of producing a final, comprehensive bill, including nutrition, that can be passed and sent to the President for his signature later this summer.
With the future of nutrition programs uncertain, the next steps for the farm bill include convening a conference between the House and Senate to determine a final, comprehensive bill.
Less than 20 legislative days remain before the current farm bill expires on September 30.
Visit EcoWatch's FARM BILL page for more related news on this topic.
——–
SHARE YOUR THOUGHTS BELOW: What kinds of programs do you feel must be included in the Farm Bill?
——–

EcoWatch Daily Newsletter
Here we go again. After the 2012 fiasco in which Congress failed to pass a Farm Bill at the eleventh hour, the Senate rallied early this month to pass its version of the national food and farming legislation—which is up for debate and renewal every five years.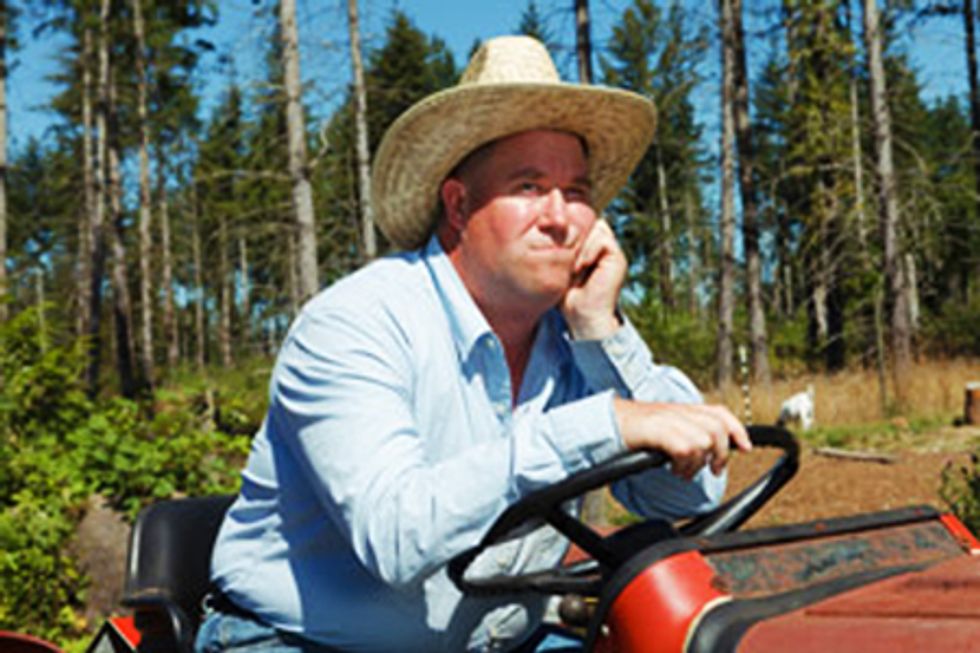 Ten days later, the Farm Bill died again when the House failed to pass its own version of the 2013 bill. It's not clear exactly what's up next. But we're rolling up our sleeves—again—to press for the best legislation possible, and we fully hope and expect that Congress will pass a Farm Bill this year. 
So what happened last week?
Here's the scoop. House Democrats resoundingly opposed dramatic cuts to the Supplemental Nutrition Assistance Program (SNAP, also known as food stamps) included in the proposed bill. The proposed bill would have severely narrowed this aspect of our nation's social safety net, knocking two million current recipients out of the SNAP program.
What Will it Take?
Since we can expect Tea Party Republicans to oppose any bill without even greater SNAP cuts, the other Republicans and Democrats will need to work together.
And there are clear signs this is possible. Before the bill failed, the House passed a historic amendment limiting commodity payments. As policy analysts for the National Sustainable Agriculture Coalition (NSAC) explain, this may be the key—along with agreement on SNAP—to revival of the Farm Bill.
And several amendments with bipartisan co-sponsorship included important limits on government payments for insurance premiums. Unfortunately many of those amendments were among the 100+ that never made it to the floor for debate and vote.
So, creating a Farm Bill that could pass in the House means making less draconian cuts to the SNAP program, keeping reforms to commodity payment programs that were agreed to in the floor debate and making substantive reforms to crop insurance programs—which have surpassed the commodity programs in terms of government expenditure.
It will also mean including bipartisan amendments for rural economic development, local and regional food systems, organic agriculture and fair competition.  
Meanwhile, On the Budget Side ...
In a separate process, both the House and Senate have to pass agriculture budgets every year to fund agriculture, rural development, nutrition and food safety programs. The huge gap in priorities between the House and Senate on the Farm Bill is also reflected in their budget proposals. They differ from one another by about $1.43 billion.
This week and last, the relevant Senate and House committees wrote up their proposal for agriculture spending for the 2014 fiscal year that begins Oct. 1. The full House is expected to take up the proposal next week. The full Senate will then follow.
While both House and Senate budgets allow for continued support of the important Conservation Stewardship Program, many conservation programs face cuts—including the Environmental Quality Incentives Program, the Wildlife Habitat Incentives Program and the Agricultural Management Assistance Program. Funding levels remain inadequate, even in the Senate bill, for the U.S. Department of Agriculture (USDA) to fully deliver the conservation programs. 
We're happy to report that both budgets continue support for some key rural development programs including the Value-Added Producer Grants. The Senate budget also continues to fund important sustainable agriculture research, education and extension including the Sustainable Agriculture Research and Education program—the cornerstone program that has funded research on sustainable agriculture systems over the past 25 years.
A Long Haul That Isn't Over
Following the Fourth of July holiday, Congress will pick up where they left off and will—for better or for worse—decide the fate of U.S. agriculture for the next five years.
We won't let our guard down, and will continue to let readers know when opportunities arise to put the pressure on policymakers in Congress to pass smart legislation that is responsible to taxpayers, farmers and consumers—now and for future generations.
Visit EcoWatch's FARM BILL and SUSTAINABLE AGRICULTURE pages for more related news on this topic.

waterlust.com / @tulasendlesssummer_sierra .
Each product featured here has been independently selected by the writer. If you make a purchase using the links included, we may earn commission.
The bright patterns and recognizable designs of Waterlust's activewear aren't just for show. In fact, they're meant to promote the conversation around sustainability and give back to the ocean science and conservation community.
Each design is paired with a research lab, nonprofit, or education organization that has high intellectual merit and the potential to move the needle in its respective field. For each product sold, Waterlust donates 10% of profits to these conservation partners.
Eye-Catching Designs Made from Recycled Plastic Bottles
waterlust.com / @abamabam
The company sells a range of eco-friendly items like leggings, rash guards, and board shorts that are made using recycled post-consumer plastic bottles. There are currently 16 causes represented by distinct marine-life patterns, from whale shark research and invasive lionfish removal to sockeye salmon monitoring and abalone restoration.

One such organization is Get Inspired, a nonprofit that specializes in ocean restoration and environmental education. Get Inspired founder, marine biologist Nancy Caruso, says supporting on-the-ground efforts is one thing that sets Waterlust apart, like their apparel line that supports Get Inspired abalone restoration programs.
"All of us [conservation partners] are doing something," Caruso said. "We're not putting up exhibits and talking about it — although that is important — we're in the field."
Waterlust not only helps its conservation partners financially so they can continue their important work. It also helps them get the word out about what they're doing, whether that's through social media spotlights, photo and video projects, or the informative note card that comes with each piece of apparel.
"They're doing their part for sure, pushing the information out across all of their channels, and I think that's what makes them so interesting," Caruso said.
And then there are the clothes, which speak for themselves.
Advocate Apparel to Start Conversations About Conservation
waterlust.com / @oceanraysphotography
Waterlust's concept of "advocate apparel" encourages people to see getting dressed every day as an opportunity to not only express their individuality and style, but also to advance the conversation around marine science. By infusing science into clothing, people can visually represent species and ecosystems in need of advocacy — something that, more often than not, leads to a teaching moment.

"When people wear Waterlust gear, it's just a matter of time before somebody asks them about the bright, funky designs," said Waterlust's CEO, Patrick Rynne. "That moment is incredibly special, because it creates an intimate opportunity for the wearer to share what they've learned with another."
The idea for the company came to Rynne when he was a Ph.D. student in marine science.
"I was surrounded by incredible people that were discovering fascinating things but noticed that often their work wasn't reaching the general public in creative and engaging ways," he said. "That seemed like a missed opportunity with big implications."
Waterlust initially focused on conventional media, like film and photography, to promote ocean science, but the team quickly realized engagement on social media didn't translate to action or even knowledge sharing offscreen.
Rynne also saw the "in one ear, out the other" issue in the classroom — if students didn't repeatedly engage with the topics they learned, they'd quickly forget them.
"We decided that if we truly wanted to achieve our goal of bringing science into people's lives and have it stick, it would need to be through a process that is frequently repeated, fun, and functional," Rynne said. "That's when we thought about clothing."
Support Marine Research and Sustainability in Style
To date, Waterlust has sold tens of thousands of pieces of apparel in over 100 countries, and the interactions its products have sparked have had clear implications for furthering science communication.
For Caruso alone, it's led to opportunities to share her abalone restoration methods with communities far and wide.
"It moves my small little world of what I'm doing here in Orange County, California, across the entire globe," she said. "That's one of the beautiful things about our partnership."
Check out all of the different eco-conscious apparel options available from Waterlust to help promote ocean conservation.
Melissa Smith is an avid writer, scuba diver, backpacker, and all-around outdoor enthusiast. She graduated from the University of Florida with degrees in journalism and sustainable studies. Before joining EcoWatch, Melissa worked as the managing editor of Scuba Diving magazine and the communications manager of The Ocean Agency, a non-profit that's featured in the Emmy award-winning documentary Chasing Coral.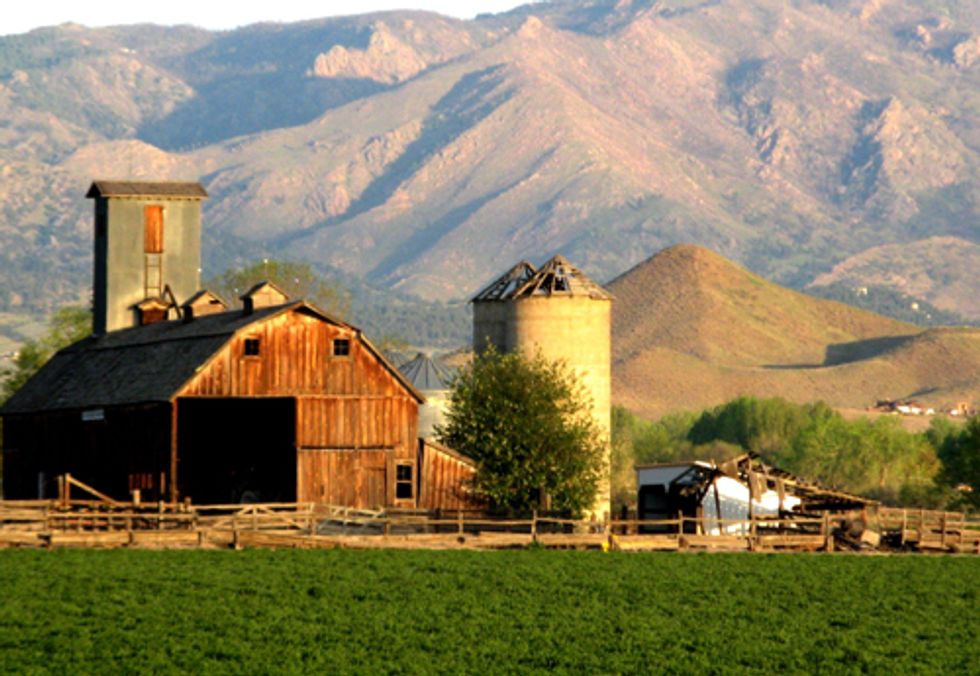 In its "Path to the 2012 Farm Bill" series, National Sustainable Agriculture Coalition (NSAC) gets into the details of the 2012 Farm Bill debate.
In a letter delivered Feb. 10 to Agriculture Committee Chairwoman Debbie Stabenow (D-MI), Chairman Lucas (R-OK), and Ranking Members Pat Roberts (R-KS) and Collin Peterson (D-MN), NSAC joined farm and commodity, conservation and environment, rural development, specialty crop and organic, crop insurance, research, and religious organizations to urge Congress to pass a comprehensive farm bill this year.
By all accounts, the farm bill is a complex set of policies that covers a wide range of issues—from commodity subsidies and trade issues to nutrition and conservation programs, from credit and rural development policies to crop insurance subsidies and forestry. Each one of the programs and provisions included in the bill has support from a particular constituency, and it is rare that the major interests behind different pieces of the farm bill agree on something.
So, it is a big deal that major players in different parts of the farm bill debate came together with one ask—pass the 2012 Farm Bill in 2012.
The farm bill impacts multiple sectors of our economy, not to mention everyone who eats. Delaying a farm bill creates unnecessary uncertainty for people who receive nutrition assistance, for farmers making production and planting decisions, for food and farm businesses planning to grow, hire employees and access new markets.
The longer the delay in passing a new farm bill, the more opportunities there are for there to be less funding for the bill. The less funding there is for the bill, the harder it becomes to pass a bill because programs that people in every state and district care about and benefit from compete for funding.
There are a number of major factors playing into whether or not Congress passes a farm bill this year. But the position of major farm bill organizations is clear—we are ready to work to make a comprehensive bill happen in 2012.
For more information, click here.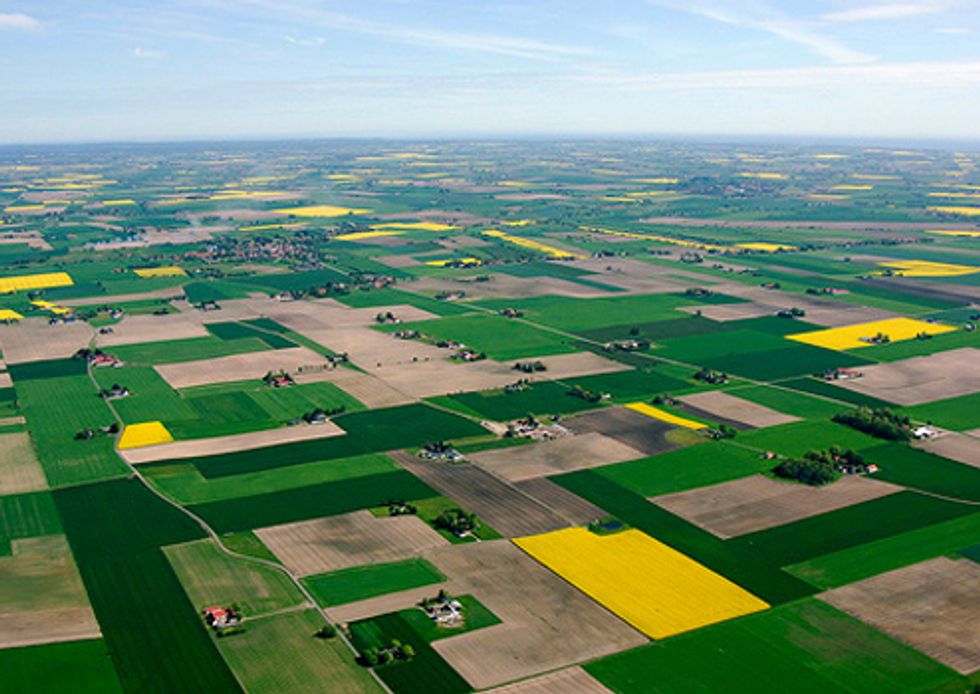 In its "Path to the 2012 Farm Bill" series, the National Sustainable Agriculture Coalition (NSAC) gets into the details of the 2012 Farm Bill debate. This first post in the series discusses the major factors influencing the 2012 Farm Bill timing and process.
With the failure of the Super Committee process last fall, Agriculture Committee leaders now resume work on the 2012 Farm Bill through a more normal process that involves hearings, committee mark-ups, and a committee and floor amendment process. The current farm bill expires Sept. 30, 2012, and Congress must take action on farm policy by then if it wants to avoid reverting to 1949 farm law—the fallback permanent law for the farm bill. That action can come in the form of passing a stand-alone farm bill, attaching a farm bill proposal to another bill, or passing a short or long-term extension of current law either as a stand-alone measure or attached to something else. Significant political, budget, and committee factors will influence that choice as well as the timing of the farm bill process this year.
Political Factors
Election Year Politics
The political backdrop for everything that Congress does this year is the 2012 Presidential and Congressional elections. This affects the farm bill process in two main ways. First, the legislative calendar will be shorter to accommodate Congressional campaign schedules. That leaves less time for hearings, committee meetings, and floor debates and votes. Given the condensed Congressional schedule, the majority of the work on the 2012 Farm Bill, though not necessarily final votes, would have to be finished by summer for a new bill to be enacted in 2012.
Second, Congress is closely watching approval ratings. Just about every legislative effort in the first session of the 112th Congress entailed a knockdown, drag-out fight between the Republican-controlled House and the Democrat-controlled Senate and Oval Office. The long, partisan legislative battles have resulted in very low Congressional approval ratings. In this second session, Congressional leaders will be watching those ratings closely, and will be hesitant to engage in serious legislating unless there is notable pressure from the public.
Just because it's an election year, however, does not mean that Congress can't work on farm policy. Congress has previously passed a farm bill in an election year; the Food, Energy, and Conservation Act of 2008 was, in fact, passed in the presidential election year of 2008. But unlike the current situation, both the House and the Senate had already passed their versions of a farm bill in 2007. The work in 2008 was focused on reconciling the differences in the two bills through a conference committee and then passing the compromise.
While not a make-it-or-break-it factor, the administration has indicated that it will not be releasing a comprehensive farm bill proposal this year, and that it will largely leave the farm bill reauthorization up to Congress. Any benefit that the farm bill would receive from being a presidential priority—including media coverage, pressure on Congress to act, and discussion during the Presidential campaign—will, therefore, not occur.
Senate In Play
With several vulnerable Democratic seats and several retirements in the Senate, it is within the realm of possibility that Republicans will gain control of the Senate in the November election. This factor may motivate Senate Democrats to move forward with the farm bill.
The Democrats on the Senate Agriculture Committee up for reelection in 2012 are Chairwoman Debbie Stabenow (D-MI) and Sens. Amy Klobuchar (D-MN), Kristen Gillibrand (D-NY), Sherrod Brown (D-OH), and Robert Casey (D-PA).  Sens. Kent Conrad (D-ND) and Ben Nelson (D-NE) are retiring. Of the five incumbent Democrats on the Committee seeking reelection, none is in a tight race at the moment. If that changes, then the pressure to deliver a farm bill in the Senate could increase.
Budget Factors
There are more questions than answers about how budget factors will influence the farm bill process. What does seem almost certain is that the overall price tag of the 2012 Farm Bill will be lower than that of the 2008 Farm Bill. How much lower is anybody's guess.
If All Else Were Equal
When Congress passed the 2008 Farm Bill, it provided mandatory funding for many of the programs on a permanent basis, funding that was counted ("scored" in budget terms) for a ten year period—2008 through 2017. There were a number of programs, however, that it only provided mandatory funding for through 2012. The programs that run out of money after 2012 total about $4.5 billion (excluding farm disaster payments), so even if Congress weren't required as it currently is under the Budget Control Act to cut spending on mandatory programs including agriculture, it would have to find an additional $4-5 billion to cover the cost of extending the farm bill at current spending levels.
Sequestration
Because Congress failed to come up with a bill through the Super Committee process to cut the deficit by $1.2 trillion over ten years, automatic budget cuts ("sequestration" in congressional parlance) will go into effect in January 2013 under the Budget Control Act passed in August 2011. Rough estimates from the Congressional Budget Office peg the cut to farm bill spending under sequestration at $15.6 billion. By law, the Supplemental Nutrition Assistance Program (SNAP) and the Conservation Reserve Program are exempt from sequestration cuts, so savings would come from other parts of the bill—most notably from the crop insurance subsidies, followed in terms of size of cut by the commodity program payments and then the conservation incentives.
If Congress does not amend the Budget Control Act—which mandates sequestration—and sequestration takes effect, and Congress has reauthorized a new farm bill by next January, then budget cuts could be made in the new farm bill that would supersede the automatic cuts. That is not to say that it must happen that way, only that it could. If it did, it would put Congress back in the driver's seat in allocating the cuts, rather than the automatic pro rata cuts. It would also put Congress back in the driver's seat with respect to the policies that would yield the budget savings, rather than punting those decisions to U.S. Department of Agriculture (USDA) and the White House as would be the case under sequestration.
If January 2013 arrives without a new farm bill (but presumably with some sort of temporary farm bill extension), and sequestration happens, then the Agriculture Committees may have the opportunity to re-shape the cuts through a 2013 Farm Bill, though only after the first-year cuts have already been made.
Between now and when the automatic cuts go into effect next January, Congress may pass a new deficit-reduction plan that avoids sequestration and enables another spending reduction mechanism—such as budget reconciliation, which would give Congressional committees power to determine how to cut spending within their jurisdictions. The primary motivation to pass a new plan would be avoid the automatic cuts to defense spending that are currently included in sequestration.
CHIMPing
The various farm bill scenarios are complex enough without also considering the annual agriculture appropriations bill. The connection between the farm bill and the appropriations bill is simple enough with respect to discretionary programs. The farm bill establishes the programs and the policies that undergird them, while the appropriations bill provides the funding to operate them. For farm bill mandatory spending, however, the farm bill establishes the programs, sets the policies, and the funding flows directly from the farm bill, without need for an appropriation.
Enter the CHIMPS. Not the animals, but "changes in mandatory program spending'—a device sometimes used in appropriations bills to take money out of mandatory programs in order to reprogram the spending to bulk up discretionary ones. In the last two appropriations cycles, Congress has taken more than a billion and a half dollars out of farm bill conservation coffers normally controlled by the Agriculture Committee and reprogrammed it to food safety, food assistance and other matters considered higher priorities by the Appropriations Committee.
Timing for this year's appropriations bill is murky as well. Many observers believe that while there will be action in both the House and the Senate to put together this year's appropriations bills, final action will not occur until well after the beginning of the new fiscal year on October 1 and after the November elections. If that prediction proves correct, then a "continuing resolution" of some sort will be necessary to extend current funding authorities into the new fiscal year. In recent years, even normally simple continuing resolutions have proved the source of great controversy and upheaval, though the pending election season may keep these theatrics in check.
Every Bill is an Opportunity to Cut Spending
There is currently a culture in Congress to use every debate on every bill as an opportunity to cut federal spending, especially in the House, where there is a strong Tea Party-influenced contingent. This adds an extra element of the unknown, especially in farm bill politics, because it creates the opportunity for unlikely alliances—think Tea-Party-meets-farm-subsidy-reform-advocates—to succeed.
It is very hard to look into a crystal ball and predict how the budget factors will play out. While it might seem to make sense to wait for budget action—either through sequestration or through another mechanism—before writing the next farm bill, the longer the Committees wait, the more chances there are for Congress to cut agriculture spending and for there to be less money available to fund a new farm bill.
Committee Dynamics

Senate Agriculture Committee
Senate Agriculture Committee Chairwoman Stabenow has been widely quoted as saying that the Senate farm bill process will build upon the proposal that the Chairs and Ranking Members pieced together for the failed Super Committee process. From what we know about that proposal, certain areas of the bill—such as the commodity title—were left in an unsatisfactory state last fall. The proposal also did not include important no-cost policy changes to several titles of the bill that are usually part of the farm bill reauthorization process. While the proposal did provide a budget framework for the farm bill, areas of unresolved differences mean that there is still a chunk of work to do before there is a full farm bill proposal for the Committees to consider.
Earlier this week, Chairwoman Stabenow announced four farm bill hearings for February and March—both signaling her commitment to getting a bill done this year and adding credence to the notion that the Senate will move before the House on farm bill.
House Agriculture Committee
While Chairwoman Stabenow has been vocal about her farm bill plans, House Agriculture Committee Chairman Frank Lucas (R-OK) has been more reserved. Last year, Chairman Lucas held a series of farm bill hearings intended to educate the many freshmen and new-comers to his Committee about the issues and process involved in a farm bill reauthorization. He has not yet announced any farm bill hearings in 2012 and has not indicated recently whether the farm bill proposal prepared for the Super Committee will be his starting point.
Farm and Commodity Groups Meet
This week the major farm and commodity groups and associations met together to try to hammer out something closer to a unified position on the farm bill debate. By most accounts they did not succeed with respect to specifics, but they did issue a unity statement that emphasized the importance of moving the farm bill this year. The statement issued at the end of the meeting said, in part:
"Also confirmed is our common belief that Congress should pass and the president should sign a strong new farm bill into law this year. The law expires at the end of this year and producers—like all job creators—need certainty from Washington."
At its own annual meeting in January, NSAC member organizations also supported an urgent call to Congress to pass the farm bill this year, without delay.
More to Follow
Stay tuned for our next post in this ongoing series, which will dive deeper into both the process and substance of the new farm bill.
For more information, click here.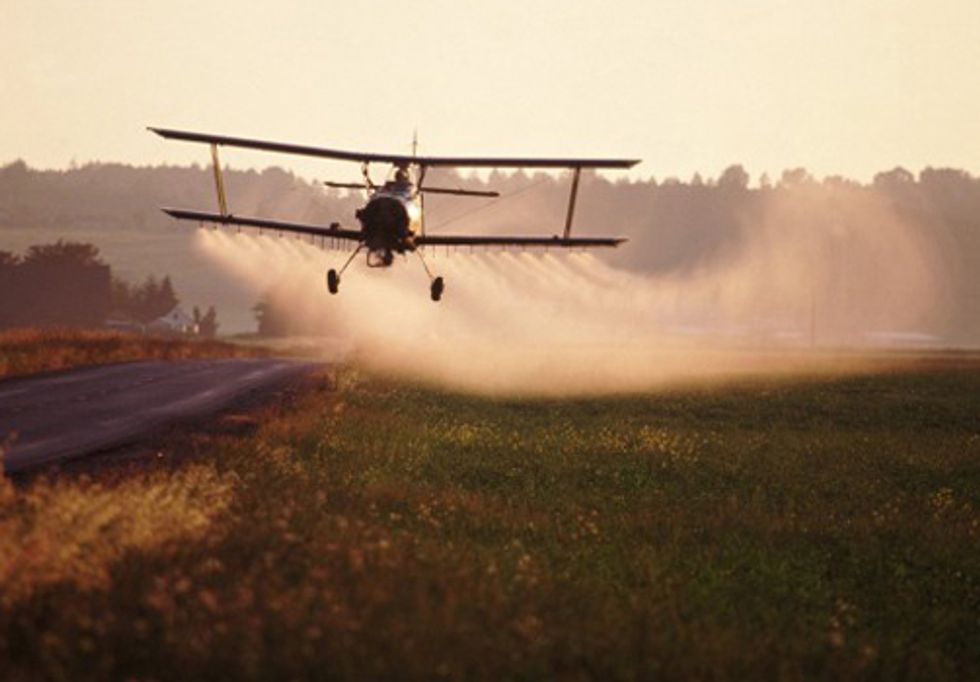 U.S. Department of Agriculture (USDA) is closing out 2011 in much the same way it started the year—approving the use of genetically modified (GM) crops designed to withstand pesticide applications. On Dec. 27, USDA's Animal and Plant Health Inspection Service (APHIS) approved the use of two more GM crops and announced the availability of assessments for two additional GM crops. The end of the year announcements, however, include a holiday bonus—the department is on the verge of approving not just glyphosate-resistant crops, but crops engineered to withstand the systemic herbicide, 2,4-D.
The move to engineering crops resistant to 2,4-D comes on the heels of reports from the field and in the lab that GM crops—and specifically, those engineered to be glyphosate tolerant—are creating herbicide-resistant weeds. Not a new concept, the "pesticide treadmill" is catching up with biotechnology breakthroughs. Chemical companies must continually develop new and stronger pesticides to combat the unwanted weeds in farmers' fields that have developed resistance to certain chemicals. The use of glyphosate-tolerant GM crops, and the accompanying use of glyphosate, has created glyphosate-tolerant weeds. Not missing a beat, chemical companies are developing GM crops resistant to stronger pesticides, such as 2,4-D.
The development of GM crops that are resistant to persistent, toxic pesticides lays to rest one of original lies told about GE crops—that their widespread use would lead to the end of toxic pesticides like 2,4-D that have been associated with the development of Parkinson's disease and other medical disorders in humans and animals.
APHIS has prepared a plant pest risk assessment and an environmental assessment on the 2,4-D resistant corn engineered by Dow, Inc., as well as assessments on a Monsanto-made soybean engineered to produce an omega-3 fatty acid. APHIS has proposed to deregulate both crops, and is accepting public comment on its determinations through Feb. 27, 2012.
APHIS also announced the full deregulation without conditions of another Monsanto-made soybean, this time with tolerance to glyphosate and a modified fatty acid profile, as well as a corn engineered by Monsanto to be drought tolerant.  (Readers may recall that a competing company, Pioneer, released drought-tolerant corn developed through conventional breeding methods earlier this year.)
In a year marked by a steady stream (and at times, a deluge) of GE crop approvals, National Sustainable Agriculture Coalition developed a policy on genetically engineered crops and livestock that supports farmer choice and enterprise, consumer choice, and a regulatory process informed by independent, open scientific assessment.
For more information, click here.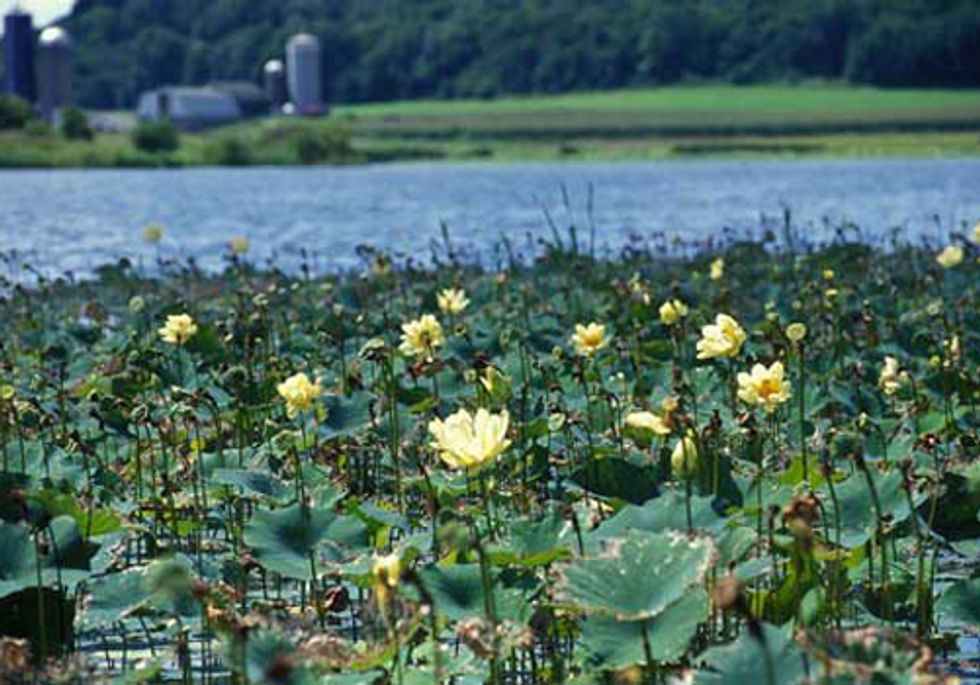 The cutoff date for farmers and ranchers to apply to participate in the 2012 sign-up for the Conservation Stewardship Program (CSP) is Jan. 13, 2012. The Natural Resources Conservation Service (NRCS), which runs the program, has given indications the deadline may be extended, but at this point in time the extension cannot be assured, so farmers interested in participating are advised to get their short, two page application form turned-in by Jan. 13.
The National Sustainable Agriculture Coalition, which helped develop the program and has followed its progress closely, has issued a five-page Information Alert on the 2012 sign-up. The document is available free online by clicking here. In addition to basic sign-up information and pointers, the alert also describes changes made to the program for this sign-up, including new conservation practices and enhancements being offered.
The CSP is a working lands conservation program available on a nationwide basis. CSP offers technical and financial assistance to farmers and ranchers for adopting and maintaining high standards of resource conservation and environmental stewardship. Assistance is geared to both the active management of existing conservation systems and for implementing new conservation activities on land in agricultural production.
In the program's first three enrollment years (2009, 2010, and 2011), NRCS has enrolled 30,197 farmers and ranchers operating nearly 38 million acres of farm and ranch land that is now under five-year, renewable CSP conservation contracts. For those first three enrollment classes, annual CSP payments are currently over $510 million a year on a nationwide basis.
The enrollment process is competitive, based on environmental benefits, and will be even more competitive than usual in 2012 as the total acres to be enrolled will be as much as a third less than the 12.8 million acre per year level provided by the 2008 Farm Bill. The 2012 iteration of CSP will have an enrollment cap between 9 and 10 million acres due to a budget cut to the program made by Congress in the fiscal year 2012 Agricultural Appropriations Act.
Eligible lands include cropland, grassland, prairie land, improved pastureland, rangeland, non-industrial private forest lands, and agricultural land under tribal jurisdiction. Applicants must demonstrate they have effective control over these lands to be eligible, either through ownership or reasonably secure leases.
Producers wanting more detailed information may want to review NSAC's Farmers' Guide to the Conservation Stewardship Program available for free download by clicking here. The guide provides clear information on conservation activities eligible for CSP payments to improve conservation performance and environmental benefits. It also includes step-by-step enrollment guidance, key definitions and helpful hints. A new five-page section of the Guide provides data on the program's first two sign-up periods in 2009 and 2010. This data section includes analysis of program participation by geographic region, land use type, commodity type, and the top conservation practices and enhancements chosen by farmers and ranchers who have enrolled in the program.
For more information, click here.
—————
The National Sustainable Agriculture Coalition is a grassroots alliance that advocates for federal policy reform supporting the long-term social, economic, and environmental sustainability of agriculture, natural resources, and rural communities.