Subtitle removed and sidebar altered on federal health website. EDGI
The effects of climate change are inextricably linked to human health. The burning of fossil fuels releases carbon dioxide and other greenhouse gases that traps heat in the atmosphere, causing global temperatures to spike, air quality to worsen, all while fueling droughts, floods and storms that impact food and water security.
Climate change is making us sick in many ways, but it appears that the Trump administration is trying to downplay this fact.
The National Institute of Environmental Health Sciences (NIEHS) has "altered climate change language, updated climate change references, and reduced access to a Web resource with information on climate change and human health across several webpages," according to a new report from the Environmental Data & Governance Initiative (EDGI), which monitors changes to federal agency websites.
The NIEHS studies the effects of the environment on human health and is one of the 27 institutes and centers of the National Institutes of Health. EDGI told reporters this is the first time an agency within the Department of Health and Human Services has made climate-related changes to its online resources.
Changes to the NIEHS website are subtle but telling. For instance, the watchdog group noticed the Global Environmental Health pages has changed the term "climate change" to simply "climate" on side menus and page titles. These changes occurred in late July.
Granted, that's just a single word. The term "climate change" also remains in the body of the page's current text. However, for many leaders of the Republican party and among the Trump administration, climate science is treated with skepticism to outright denial. Media outlets have also reported that staffers from other federal agencies, including the Department of Agriculture and Department of Energy, have been instructed to specifically avoid the phrase.
The subtitle "Health Impacts of Climate Change" was also stricken from a page about climate change and cancer, but semantics are not the only changes on the site. According to EGDI researchers, in July "NIEHS also removed links to an educational 4-page fact sheet titled, Climate Change and Human Health, from two separate pages: a library of brochures and fact sheets, and a page dedicated to explaining the environmental impacts of climate change."
While the fact sheet is still hosted on the NIEHS website, access has been significantly reduced, the report added.
A spokesperson for the group told POLTICO PULSE that the changes appear targeted to reduce the prominence of climate issues, adding that other language on the pages was not affected. PULSE also noted that other Health and Human Service websites still host climate change information, including HHS.gov/climate that states, "The U.S. Department of Health and Human Services (HHS) considers climate change to be one of the top public health challenges of our time."
EDGI is an international coalition of academics and nonprofits organizations that formed after Trump's election to address potential threats to federal environmental and energy policy. The group has tracked similar website alterations at the Department of Energy's Office of Technology Transitions (report), the Department of Transportation (report) and the U.S. Environmental Protection Agency (report).
EcoWatch Daily Newsletter
The U.S. Environmental Protection Agency (U.S. EPA) has issued a new rule raising the allowed residue levels of Monsanto's glyphosate herbicide, Roundup, on food.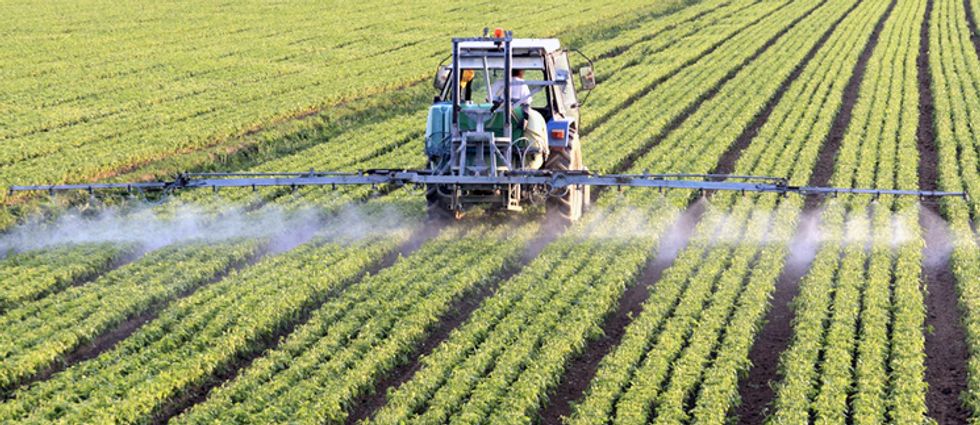 Glyphosate is an herbicide produced and marketed by Monsanto Corporation, the agrochemical and biotechnology giant. Monsanto claims that glyphosate is safe and has successfully lobbied the U.S. EPA to raise the residue limits of this toxic chemical.
But independent scientists disagree with Monsanto: several recently published peer-reviewed studies point to serious health impacts from exposure to this toxic herbicide.
Glyphosate has been shown in several recent studies to be an endocrine disruptor. According to the National Institutes of Health, endocrine disruptors could have long-term effects on public health, especially reproductive health. And the "dose makes the poison" rule does not apply to endocrine disruptors, which wreak havoc on our bodies at low doses.
The U.S. EPA must consider independent and recent science rather than depending on industry-funded, outdated studies supplied by Monsanto. A June study concluded that glyphosate "exerted proliferative effects in human hormone-dependent breast cancer." An April study by a Massachusetts Institute of Technology scientist concluded that "glyphosate enhances the damaging effects of other food borne chemical residues and environmental toxins," and pointed out that glyphosate's "negative impact on the body is insidious and manifests slowly over time as inflammation damages cellular systems throughout the body."
Instructions for Submitting Comments
Click here to submit your comment electronically.
If you are submitting on your own behalf, for the required field "Organization Name," please enter "Citizen."
The deadline for submitting comments is Monday, July 1.
Sample Letter
You may cut and paste, but you are encouraged to personalize:
The EPA's final rule raising the residue limits of glyphosate is unacceptable and based on outdated science.
The toxicology profile for glyphosate is not "complete," as the EPA claims. Ongoing research shows glyphosate may promote breast cancer, induce inflammation, and act as an endocrine disruptor.
I urge you to perform a careful review of independent science to determine the health impacts of raising the residue limit for glyphosate.
Comment today to let the U.S. EPA know that their decision to cater to Monsanto's interests is unacceptable given the recent science pointing to serious harm from this toxic herbicide.
Visit EcoWatch's BIODIVERSITY and GE FOOD pages for more related news on this topic.

waterlust.com / @tulasendlesssummer_sierra .
Each product featured here has been independently selected by the writer. If you make a purchase using the links included, we may earn commission.
The bright patterns and recognizable designs of Waterlust's activewear aren't just for show. In fact, they're meant to promote the conversation around sustainability and give back to the ocean science and conservation community.
Each design is paired with a research lab, nonprofit, or education organization that has high intellectual merit and the potential to move the needle in its respective field. For each product sold, Waterlust donates 10% of profits to these conservation partners.
Eye-Catching Designs Made from Recycled Plastic Bottles
waterlust.com / @abamabam
The company sells a range of eco-friendly items like leggings, rash guards, and board shorts that are made using recycled post-consumer plastic bottles. There are currently 16 causes represented by distinct marine-life patterns, from whale shark research and invasive lionfish removal to sockeye salmon monitoring and abalone restoration.

One such organization is Get Inspired, a nonprofit that specializes in ocean restoration and environmental education. Get Inspired founder, marine biologist Nancy Caruso, says supporting on-the-ground efforts is one thing that sets Waterlust apart, like their apparel line that supports Get Inspired abalone restoration programs.
"All of us [conservation partners] are doing something," Caruso said. "We're not putting up exhibits and talking about it — although that is important — we're in the field."
Waterlust not only helps its conservation partners financially so they can continue their important work. It also helps them get the word out about what they're doing, whether that's through social media spotlights, photo and video projects, or the informative note card that comes with each piece of apparel.
"They're doing their part for sure, pushing the information out across all of their channels, and I think that's what makes them so interesting," Caruso said.
And then there are the clothes, which speak for themselves.
Advocate Apparel to Start Conversations About Conservation
waterlust.com / @oceanraysphotography
Waterlust's concept of "advocate apparel" encourages people to see getting dressed every day as an opportunity to not only express their individuality and style, but also to advance the conversation around marine science. By infusing science into clothing, people can visually represent species and ecosystems in need of advocacy — something that, more often than not, leads to a teaching moment.

"When people wear Waterlust gear, it's just a matter of time before somebody asks them about the bright, funky designs," said Waterlust's CEO, Patrick Rynne. "That moment is incredibly special, because it creates an intimate opportunity for the wearer to share what they've learned with another."
The idea for the company came to Rynne when he was a Ph.D. student in marine science.
"I was surrounded by incredible people that were discovering fascinating things but noticed that often their work wasn't reaching the general public in creative and engaging ways," he said. "That seemed like a missed opportunity with big implications."
Waterlust initially focused on conventional media, like film and photography, to promote ocean science, but the team quickly realized engagement on social media didn't translate to action or even knowledge sharing offscreen.
Rynne also saw the "in one ear, out the other" issue in the classroom — if students didn't repeatedly engage with the topics they learned, they'd quickly forget them.
"We decided that if we truly wanted to achieve our goal of bringing science into people's lives and have it stick, it would need to be through a process that is frequently repeated, fun, and functional," Rynne said. "That's when we thought about clothing."
Support Marine Research and Sustainability in Style
To date, Waterlust has sold tens of thousands of pieces of apparel in over 100 countries, and the interactions its products have sparked have had clear implications for furthering science communication.
For Caruso alone, it's led to opportunities to share her abalone restoration methods with communities far and wide.
"It moves my small little world of what I'm doing here in Orange County, California, across the entire globe," she said. "That's one of the beautiful things about our partnership."
Check out all of the different eco-conscious apparel options available from Waterlust to help promote ocean conservation.
Melissa Smith is an avid writer, scuba diver, backpacker, and all-around outdoor enthusiast. She graduated from the University of Florida with degrees in journalism and sustainable studies. Before joining EcoWatch, Melissa worked as the managing editor of Scuba Diving magazine and the communications manager of The Ocean Agency, a non-profit that's featured in the Emmy award-winning documentary Chasing Coral.
The Director of the National Institute of Environmental Health Sciences (NIEHS), Linda Birnbaum, PhD, is being criticized by some Republicans for authoring an article that describes linkages between endocrine disrupting chemicals and the onset of disease, as well as the need to understand and monitor the effects of these chemicals. Instead of encouraging efforts for greater understanding of these chemicals, the members of Congress instead blasted the article as a potential breach of National Institutes of Health (NIH) policy. NIEHS, a program of NIH, seeks to reduce the burden of human illness and disability by understanding how the environment influences the development and progression of human disease.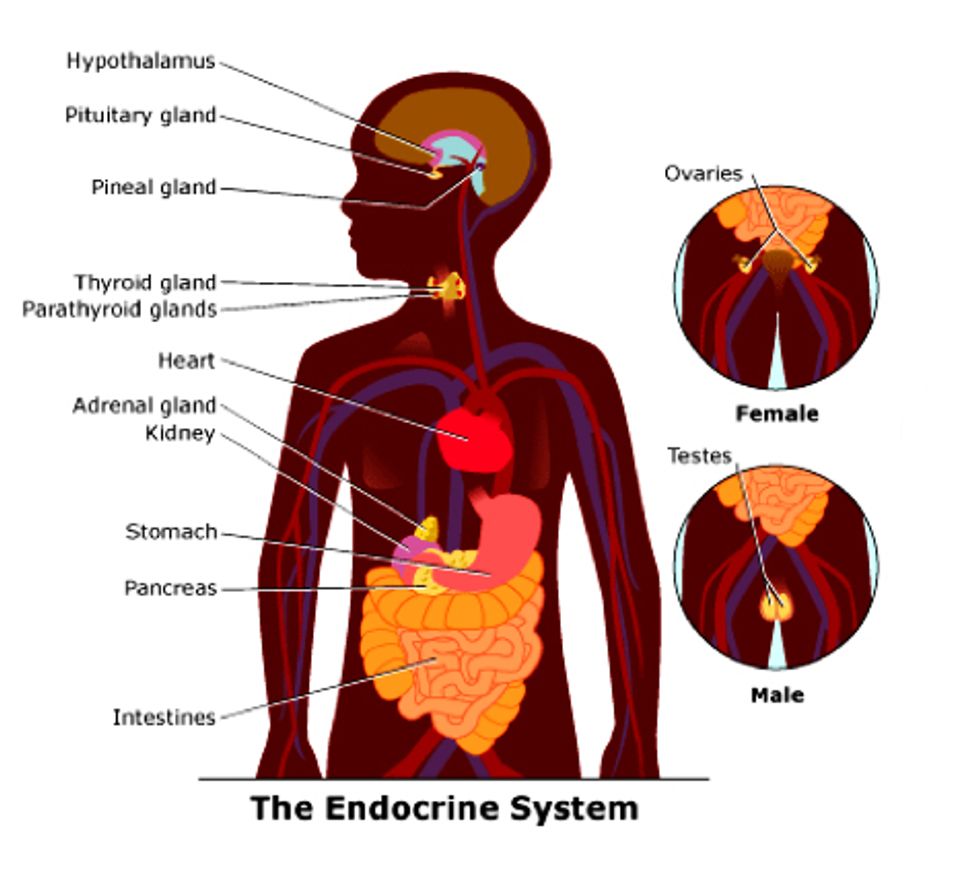 The short article, When Environmental Chemicals Act Like Uncontrolled Medicine, published online May 7 in Trends in Endocrinology and Metabolism, lays out the case that environmental chemicals can produce unwanted endocrine effects, leading to an increase in certain diseases. 
"In the same way as physicians endeavor to understand and monitor the effect of medicines on endocrine pathways, we ought to achieve the same understanding and control of the effects on environmental chemicals," states Dr. Birnbaum in her article.
"The proliferation of inadequately tested chemicals in commerce may be contributing to the skyrocketing rates of disease ... A new protocol to detect endocrine disruption in early stages of chemical design may provide a useful tool to remove hazards from future chemicals ... [and] A population-based, public health approach may provide the best perspective in understanding the effect of this problem."
Endocrine disruptors can change the function(s) of the body's hormonal system, increasing the risk of adverse health effects. Chemicals with endocrine disrupting properties linked to disease outcomes in laboratory studies have been identified. Many pesticides, industrial solvents, flame retardants and other chemicals found in electronics, personal care products and cosmetics have been identified as endocrine disruptors.
Dr. Birnbaum's article echoes that of a 2013 report by the United Nations Environment Programme (UNEP) and the World Health Organization (WHO) that also identifies endocrine disrupting chemicals as having significant health implications for the global population and calls for more research and collaboration. This UN report, which is the most comprehensive report on endocrine disruption to date, highlights some association between exposure to endocrine disruptors and health problems, including the potential for such chemicals to contribute to the development of non-descended testes in young males, breast cancer in women, prostate cancer in men, developmental effects on the nervous system in children, attention deficit/hyperactivity in children and thyroid cancer.
However, in a surprising attack on Director Birnbaum, Rep. Paul Broun (R-GA) and Rep. Larry Bucshon (R-IN) target her article as a potential breach of NIH policy.
In a letter sent to NIH Director Francis Collins, they argue that Dr. Birnbaum should attach a disclaimer to the article clarifying that it expresses her personal views and not those of the administration. They write, "[S]ome of Dr. Birnbaum's statements sound less like a presentation of scientific data and more like an opinion—which may be construed as a position of NIH."
Rep. Broun is chairman of the House Science, Space and Technology Subcommittee on Investigations and Oversight. In their letter, Reps. Broun and Bucshon argue that Dr. Birnbaum's recent article makes "broad and general statements" that are opinion, not fact. Her assertion that chemicals are inadequately tested, they write, implies that NIH does not think U.S. Environmental Protection Agency (EPA) is doing its job. The lawmakers also say that the lack of a disclaimer on Dr. Birnbaum's article calls into question NIH's commitment to transparency. "We expect Dr. Birnbaum to be accurate and transparent in the presentation of scientific data and in describing peer reviewed studies."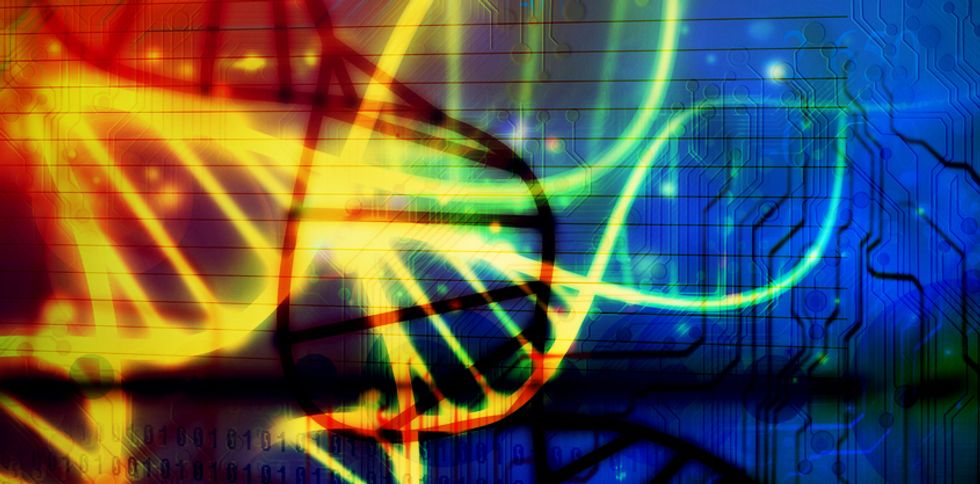 Photo courtesy of Shutterstock
However, what these representatives fail to recognize is that while EPA is mandated to screen chemicals for potential endocrine disrupting effects, the agency has yet to finalize its screening and testing procedures since mandated by Congress to do so in 1996. The tests to be used by EPA were first recommended in 1998, but since then the science has made progress and become more sophisticated, while EPA's toxicological testing protocol has not been updated, according to some critics.
Unlike the European Union, which as a matter of precaution categorizes chemicals for endocrine disrupting potential, the U.S. has failed to do so. Therefore, Dr. Birnbaum is correct in stating that many chemicals in use today in the U.S. are "inadequately tested" for endocrine disruption. Dr. Birnbaum's article not only echoes the call by the UNEP and WHO for greater understanding of how these chemicals impact the human body, but also suggests a need for preventative action to control the onset of disease.
Similarly, a 2012 study from a group of renowned endocrinologists finds that even low doses of endocrine disrupting chemicals can cause certain human disorders, highlighting various epidemiological studies that show that environmental exposures to endocrine disrupting chemicals are associated with human diseases and disabilities. The authors here conclude that the effects of low doses cannot be predicted by the effects observed at high doses, and therefore recommend fundamental changes in chemical testing and safety determination to protect human health.
Beyond Pesticides' Pesticide-Induced Disease Database features a wealth of studies that have linked pesticide exposures to adverse impacts on the endocrine system. These studies explore outcomes and mechanisms for several health effect endpoints including cancer, developmental and learning disorders, Parkinson's disease and reproductive health.
For more on endocrine disrupting chemicals, Beyond Pesticides' Pesticides and Endocrine Disruption brochure is available for download, or read Beyond Pesticides special report, Pesticides That Disrupt Endocrine System Still Unregulated by EPA.
Visit EcoWatch's BIODIVERSITY and HEALTH pages for more related news on this topic.