The North American Free Trade Agreement (NAFTA) logo
. AlexCovarrubias, CC BY 2.5
By Steve Horn
While the oil and gas industry has lauded the new trade deal that may soon replace the North American Free Trade Agreement (NAFTA), a provision added by Mexico, along with its new president's plan to ban fracking, could complicate the industry's rising ambitions there.
The new agreement, known as the United States–Mexico–Canada Agreement (USMCA), has faced criticism as being tantamount to NAFTA 2.0—more of a minor reboot that primarily benefits Wall Street investors and large corporations, including oil and gas companies.
Mercilessly critiqued by then-candidate Donald Trump during the 2016 presidential campaign, NAFTA is now the second major trade deal kicked to the curb by now-President Trump. The other, the Trans-Pacific Partnership (TPP), was canceled days into Trump's presidency.
After the most recent deal's announcement, the oil and gas industry offered praise for USMCA. The White House even pointed this out in a press release, highlighting a quote given by the U.S. industry's major trade group, the American Petroleum Institute (API).
"We urge Congress to approve the USMCA. Having Canada as a trading partner and a party to this agreement is critical for North American energy security and U.S. consumers," said Mike Sommers, president and CEO of API. "Retaining a trade agreement for North America will help ensure the U.S. energy revolution continues into the future."
In its own press release declaring its support for USMCA, API further spelled out the parts of the deal it supports.
Those include "continued market access for U.S. natural gas and oil products, and investments in Canada and Mexico; continued zero tariffs on natural gas and oil products; investment protections to which all countries commit and the eligibility for Investor-State Dispute Settlement (ISDS) for U.S. natural gas and oil companies investing in Mexico; requirement that Mexico retain at least current level of openness to U.S. energy investment; additional flexibility allowing U.S. customs authorities to accept alternative documentation to certify that natural gas and oil have originated in Canada or Mexico upon entering the U.S.-Mexico Provision."
Mexico's New NAFTA Energy Stance
Within Mexico, too, things look promising for the oil and gas industry. Unlike the U.S. and Canada, Mexico has yet to experience a major oil and gas pipeline expansion or unconventional oil and gas extraction boom, a la hydraulic fracturing ("fracking") or tar sands production.
That could change, however, under Mexico's recently privatized energy market, and USMCA appears to have shored up the gains the oil and gas industry won when in 2013 Mexico's Congress voted to open up its energy market to international investment. Those energy reforms were pushed by the U.S. Department of State under then-U.S. Secretary of State Hillary Clinton.
Duncan Wood, director of the Mexico Institute at the Washington D.C.-based Wilson Center, explained how the USMCA would affect Mexico's new energy reality in an interview with the San Diego Union-Tribune.
"Mexico has come out of this with pretty strong protections for investors in the oil and gas sectors, as well as in telecom infrastructure, and that's good news for the future of the energy reform," explained Wood. "That's good news, even more so for those companies that have already invested in Mexico."
Mexico's recently elected president, Andrés Manuel López Obrador, has yet to comment on the USMCA's energy-related provisions. But he recently reiterated that he will implement a ban on fracking during his time in office.
And Mexico landed a provision within USMCA saying that the country has "direct and inalienable ownership" of its hydrocarbons, which could complicate the multinational industry's expansion into the country going forward.
"The Mexican State has the direct, inalienable, and imprescriptible ownership of all hydrocarbons in the subsoil of the national territory, including the continental shelf and the exclusive economic zone located outside the territorial sea and adjacent thereto, in strata or deposits, regardless of their physical conditions pursuant to Mexico's Constitution," reads USMCA's provision on this issue.
Andrés Manuel López Obrador as president elect of Mexico speaks during a press conference at Salon D'Luz on July 5, 2018 in Mexico City. Carlos Tischler / Getty Images
For its part, API believes it can potentially change López Obrador's mind on the issue. Aaron Padilla, senior adviser for international policy at API, told The Washington Post that like the wind, political will often changes directions.

"The new president in Mexico has expressed some skepticism about energy reforms he has inherited from his predecessor," said Padilla. "Our member companies are looking to work constructively with him, but they are looking at the long term and understand politics can change in any country."
U.S. exports of natural gas to Mexico, though, will likely continue apace and expand under the new NAFTA. That is because, as Inside Climate News reported, the deal assumes exports of petroleum products into Mexico from the U.S. are in the public interest, which would expedite their approval on a de facto basis.
Climate Change Unmentioned
The words "climate change" barely get a mention in the report, as well. As The HuffPost reported, the word "climate change" does not appear at all within the 31 pages of the deal's environmental section.
Doug Norlen, who does watchdog work on trade issues for the environmental advocacy group Friends of the Earth, has decried the deal.
"The agreement continues to give polluting transnational companies greater rights than governments and citizens. This agreement is an attack on our ability to hold Big Oil and Gas accountable for the damage they cause to our communities," said Norlen in a press release from the organization. "If this trade agreement moves forward, citizens in all three countries must continue our fight to protect the very food, air, and water our communities need to survive."
USMCA is not a done deal, however, and still must be approved by the legislative bodies in all three North American countries. If it goes into effect, the deal impacts $1.2 trillion worth of economic assets.
How NAFTA Is Making Our Food and Water Much Less Healthy https://t.co/TCSqAEJmPA @DeSmogBlog @Public_Citizen @SunFoundation

— EcoWatch (@EcoWatch)1516659009.0
Reposted with permission from our media associate DeSmogBlog.
From Your Site Articles
Related Articles Around the Web
EcoWatch Daily Newsletter
Oil Refinery in Corpus Christi, Texas along the Texas Gulf Coast. iStock / Getty Images Plus
After 14 months of negotiations, the U.S., Mexico and Canada agreed on a revised trade agreement Sunday that does not mention climate change or global warming, Canada's National Observer reported.
The deal, which still has to be approved by the legislative bodies of all three countries, is a replacement for the North American Free Trade Agreement (NAFTA), which U.S. President Donald Trump had vowed to renegotiate or scrap altogether during his campaign.
Environmental groups say that the new deal, which is called the United States Mexico Canada Agreement (USMCA), benefits fossil fuel interests at the expense of the environment, and that the environmental section of the deal is weak on enforcement mechanisms.
"Trump's trade agreement with Mexico and Canada is a corporate giveaway intended to sharply limit the powers of government to protect people and the planet," Friends of the Earth director of economic policy Doug Norlen told the Huffington Post. "This agreement is an attack on our ability to hold Big Oil and Gas accountable for the damage they cause to our communities."
Green groups are particularly concerned because one major improvement in the deal does not apply to oil and gas companies. NAFTA was criticized because the investor-state dispute settlement process gave corporations rights that overruled environmental protections, especially in Mexico, the country with the laxest environmental laws. The new deal limits those corporate rights for all but U.S. oil and gas companies undertaking government contract work in Mexico. These companies are still allowed to challenge local laws, which Mexican President-Elect Andrés Manuel López Obrador plans to strengthen.
"It's like saying, 'From here on, we're going to protect the henhouse by keeping all animals away, except for foxes, they're cool,'" Sierra Club living economy program director Ben Beachy told the Huffington Post in a phone interview.
Sierra Club Executive Director Michael Brune further told the National Observer that the deal's environmental section was weak.
"For example, the text 'recognizes that air pollution is a serious threat to public health,' but then fails to include a single binding rule to reduce the air pollution that NAFTA has exacerbated," he said. "Much of the language appears designed to greenwash the deal, not to rectify NAFTA's threats to wildlife, ecosystems, or clean air and water."
The language that does exist recognizes the importance of forests in providing "carbon storage" and commits signatories to "co-operate to address matters of mutual interest related to ozone-depleting substances" and to "take measures to prevent the pollution of the marine environment from ships."
It also scraps a NAFTA stipulation that Canada export a certain percentage of its energy production, something that groups like the Council of Canadians said stood in the way of the country's efforts to shift away from fossil fuels.
Finally, the deal includes a clause that could be interpreted as an acknowledgement of the Paris agreement. The deal says that signatories "recognize the importance of international agreements and other efforts to improve air quality and control air pollutants, including those that have the potential for long-range transport." As the National Observer pointed out, greenhouse gases could be interpreted as air pollutants.
Overall, however, green groups fear that the deal will weaken regulations, as it includes a provision allowing companies to challenge regulations before they are passed and to request existing regulations be repealed.
"We expect that, after Trump is out of office, we're going to have to work hard to re-regulate," Beach told the Huffington Post. "Even after Trump leaves office, Trump's NAFTA (revision) could extend his polluting legacy for years."
America Burns From Climate Change While Trump Officials Attend Climate Denial Conference https://t.co/qC83M4EpkD… https://t.co/pHqWEVvfsE

— EcoWatch (@EcoWatch)1534184403.0
From Your Site Articles
Related Articles Around the Web
waterlust.com / @tulasendlesssummer_sierra .
Each product featured here has been independently selected by the writer. If you make a purchase using the links included, we may earn commission.
The bright patterns and recognizable designs of Waterlust's activewear aren't just for show. In fact, they're meant to promote the conversation around sustainability and give back to the ocean science and conservation community.
Each design is paired with a research lab, nonprofit, or education organization that has high intellectual merit and the potential to move the needle in its respective field. For each product sold, Waterlust donates 10% of profits to these conservation partners.
Eye-Catching Designs Made from Recycled Plastic Bottles
waterlust.com / @abamabam
The company sells a range of eco-friendly items like leggings, rash guards, and board shorts that are made using recycled post-consumer plastic bottles. There are currently 16 causes represented by distinct marine-life patterns, from whale shark research and invasive lionfish removal to sockeye salmon monitoring and abalone restoration.

One such organization is Get Inspired, a nonprofit that specializes in ocean restoration and environmental education. Get Inspired founder, marine biologist Nancy Caruso, says supporting on-the-ground efforts is one thing that sets Waterlust apart, like their apparel line that supports Get Inspired abalone restoration programs.
"All of us [conservation partners] are doing something," Caruso said. "We're not putting up exhibits and talking about it — although that is important — we're in the field."
Waterlust not only helps its conservation partners financially so they can continue their important work. It also helps them get the word out about what they're doing, whether that's through social media spotlights, photo and video projects, or the informative note card that comes with each piece of apparel.
"They're doing their part for sure, pushing the information out across all of their channels, and I think that's what makes them so interesting," Caruso said.
And then there are the clothes, which speak for themselves.
Advocate Apparel to Start Conversations About Conservation
waterlust.com / @oceanraysphotography
Waterlust's concept of "advocate apparel" encourages people to see getting dressed every day as an opportunity to not only express their individuality and style, but also to advance the conversation around marine science. By infusing science into clothing, people can visually represent species and ecosystems in need of advocacy — something that, more often than not, leads to a teaching moment.

"When people wear Waterlust gear, it's just a matter of time before somebody asks them about the bright, funky designs," said Waterlust's CEO, Patrick Rynne. "That moment is incredibly special, because it creates an intimate opportunity for the wearer to share what they've learned with another."
The idea for the company came to Rynne when he was a Ph.D. student in marine science.
"I was surrounded by incredible people that were discovering fascinating things but noticed that often their work wasn't reaching the general public in creative and engaging ways," he said. "That seemed like a missed opportunity with big implications."
Waterlust initially focused on conventional media, like film and photography, to promote ocean science, but the team quickly realized engagement on social media didn't translate to action or even knowledge sharing offscreen.
Rynne also saw the "in one ear, out the other" issue in the classroom — if students didn't repeatedly engage with the topics they learned, they'd quickly forget them.
"We decided that if we truly wanted to achieve our goal of bringing science into people's lives and have it stick, it would need to be through a process that is frequently repeated, fun, and functional," Rynne said. "That's when we thought about clothing."
Support Marine Research and Sustainability in Style
To date, Waterlust has sold tens of thousands of pieces of apparel in over 100 countries, and the interactions its products have sparked have had clear implications for furthering science communication.
For Caruso alone, it's led to opportunities to share her abalone restoration methods with communities far and wide.
"It moves my small little world of what I'm doing here in Orange County, California, across the entire globe," she said. "That's one of the beautiful things about our partnership."
Check out all of the different eco-conscious apparel options available from Waterlust to help promote ocean conservation.
Melissa Smith is an avid writer, scuba diver, backpacker, and all-around outdoor enthusiast. She graduated from the University of Florida with degrees in journalism and sustainable studies. Before joining EcoWatch, Melissa worked as the managing editor of Scuba Diving magazine and the communications manager of The Ocean Agency, a non-profit that's featured in the Emmy award-winning documentary Chasing Coral.
Joost Nelissen / Flickr
By Shiney Varghese
As the sixth round of the negotiations on North American Free Trade Agreement begin next week in Montreal, Canada, the controversy over exactly what a new agreement might involve—if there is one at all—continues to generate debate.
As the NAFTA renegotiations were about to start, the Canadian government publicly stated its core objectives for a renewed North American Free Trade Agreement.
These included making NAFTA more progressive by bringing strong labor safeguards and enhanced environmental provisions into the core of the agreement; adding a new chapter on gender rights (and another on Indigenous issues, in line with Canada's commitment to improving relationship with its Indigenous peoples), and reforming the controversial Investor-State Dispute Settlement (ISDS) process—a system through which investors can sue nations for alleged discriminatory practices—"to ensure that governments have an unassailable right to regulate in the public interest."
Following the third round of NAFTA negotiations, Laura Dawson of the Wilson Center's Canada Institute wrote in early October that "the negotiations had split into two separate tracks": one focused on easy consensus (based on the Trans-Pacific Partnership text, which has already been approved by the three parties), and the other "characterized by differences so irreconcilable that they threaten to derail the negotiations."
In a blog prior to the fifth round of negotiations in Mexico City, my colleague Sophia Murphy argued that "neither a TPP agenda through NAFTA 2.0 nor tearing up the treaty is the answer," and instead suggested a third track. Taking a page from Canada's stated commitment to trade and protect, and acknowledging the cost of any change, a third track would support trade that protects those "least able to absorb the shock bearing all the cost of adjustment, whether it is going to be a new NAFTA or no NAFTA."
An important part of the third track must include getting rid of one of the most controversial dispute settlement mechanisms in NAFTA called investor-state dispute settlement mechanism (a provision Canada and Mexico unfortunately still support). While this dispute settlement mechanism has emerged as a sticking point, it is far from certain how the negotiations will proceed.
The U.S. has reportedly proposed that countries be allowed to "opt in" (or not) to that mechanism. If this really is a serious proposal, it would be a big step toward civil society demands to eliminate it. Leading up to the fourth round of negotiations in mid-October, U.S. groups had delivered over 400,000 petitions asking to eliminate the ISDS system. The petitions were gathered by civil society organizations ranging from farm organizations, environmentalists and trade unions to women's organizations and church groups.
The U.S. proposal has resonance in Canada and Mexico as well. For example, the Canadian Center for Policy Alternatives has argued that "removing ISDS from NAFTA—or killing it with an opt-in clause—would be a major win for Canada." In a report published earlier this week, CCAP took stock of Canada's experience with NAFTA, and concluded that "Canada accounts for about half of the known ISDS challenges filed under NAFTA" and called on Canadian negotiators to "not let this opportunity slip through their hands."
What is at stake in ISDS?
ISDS is now part of most multilateral or bilateral investment agreements. As a recent report from the Institute for Agriculture and Trade Policy (IATP) shows, ISDS gives foreign investors the right to demand compensation for environmental, public interest and other laws that undermine their anticipated profits. This provision, initially put in place to protect investors' rights against nationalizations or expropriations, has evolved to become a tool for corporations to tie up governments in long and expensive legal cases, with chilling effects on public interest rules around the world. Cases are decided by unaccountable panels of trade lawyers, who might have conflicts of interest.
In fact, this ISDS provision allowed the Canadian company TransCanada to sue the U.S. government over the Keystone XL (KXL) Pipeline, where it specifically claimed breach of "fair and equitable treatment/minimum standard treatment" of foreign investors. The ISDS clause in NAFTA allowed the Canadian multinational to craft a win-win scenario in the case of Keystone XL Pipeline: either it could have pursued the ISDS claim for the $15 billion from the U.S., or it could have used the threat of ISDS claim to get around the new "buy American rules" (especially if it did not want to go through a lengthy WTO dispute settlement body citing this rule as violation of international trade rules). As this example shows, no nation is powerful enough to be safe from the overreach of ISDS, whether it is trying to protect national interest or trying to fulfill a campaign promise.
TransCanada Files NAFTA Suit Demanding More Than $15 Billion for Keystone XL Rejection https://t.co/AGMLOgCavx @IdleNoMoreNews

— EcoWatch (@EcoWatch)1467019511.0
With the number of ISDS cases growing exponentially across the globe over the last two decades, ISDS has become quite controversial globally too, especially because of the way it affects food and water security. Some of these cases involve agriculture-related foreign investments and involve land or water grabbing from local communities.
In other cases, communities find that their water sources are either depleted or polluted, affecting not only their irrigation water but also their drinking water and cooking water. The fallouts are not limited to agriculture-related investments. Investments in other sectors (such as extractive industries) too directly affect food and/or water security of the impacted communities, as for example the experiences of two countries (El Salvador and the U.S.) examined in IATP's report show.
Moreover, experiences over the last three decades show that this provision is increasingly being misused by transnational corporations not only to avoid culpability but also to seek to extort public money by suing host governments. ISDS has evolved as an important instrument in the hands of investors, as they seek to stifle conflicts—often arising from environmental problems including water pollution and public health problems impacting local communities—with those communities/countries.
The ISDS provision threatens to undermine the tremendous progress made in terms of the universal recognition of the right to water over the last decade and a half. Over the last two decades, for example, governments in every region have been making concerted efforts to improve peoples' access to drinking water and sanitation. This has meant enacting new laws, making new regulations and, in a few cases, also enshrining it as a constitutional right. In addition, globally, the states came together at the United Nations to recognize water as a fundamental human right. However, investors have increasingly been using ISDS during this same period to challenge public interest measures to address water pollution or to reduce water tariffs.

IATP's research on ISDS and right to water shows that the presence of ISDS in trade and investment regimes continues to protect investors—including water companies—even as they violate human rights. Once investors file a case through ISDS, the respondent States need to spend hundreds of millions of dollars to defend their case, and in payment to the investor if they lose, in addition to taking care of the domestic concerns arising from the fallout of these investments. States' counterclaims related to violation of the economic social and cultural right are rarely considered by a tribunal.
Even in a recent case, the first time when the tribunal award considered the host state's counterclaim related to violation of the human right to water, the tribunal ruled that for the human right obligation to exist and "to become relevant in the framework of the BIT [bilateral investment treaty], it should either be part of another treaty (not applicable here) or it should represent a general principle of international law." In short, these tribunals, made up of unaccountable trade lawyers, are unlikely to rule in favor of states seeking to uphold their human rights obligations or any other public responsibilities as long as the ISDS system in place.
ISDS has no place in a world facing enormous environmental challenges and trying to achieve sustainable development goals around food and nutrition security, health and water security, amongst others. Nor is Canada's current proposal (replacing ISDS with an Investment Court System similar to the one in its free trade deal with the European Union) enough. Such a replacement would still retain the worst elements of ISDS.
The NAFTA renegotiation is a great opportunity for all three countries to agree to get rid of ISDS in North America as a first step. Canada's proposals in the context of NAFTA to uphold labor and environmental standards in all three countries provide important moral leadership, but its calls to "trade and protect" remains empty as long as it does not propose to eliminate the ISDS and analogous systems. The three countries should chart a path forward without ISDS—one that takes us closer to that third track.
Shiney Varghese is a senior policy analyst of water, agroecology and global governance at the Institute for Agriculture and Trade Policy.
Reposted with permission from our media associate AlterNet.
Related Articles Around the Web
iStock
The Trump administration released its objectives Monday for renegotiating the North American Free Trade Agreement (NAFTA). The objectives suggest a repeat of labor and environmental provisions from the Trans-Pacific Partnership (TPP)—a deal whose demise Donald Trump widely took credit for—that were deemed too weak by virtually all leading labor and environmental groups. On other critical questions, the ostensibly "detailed" negotiating objectives provide no details, such as whether corporations will continue to be able to use NAFTA to sue governments over environmental protections in unaccountable tribunals of corporate lawyers.
Earlier this year, leading environmental groups laid out a platform for replacing NAFTA with a trade deal that protects communities across the U.S., Canada and Mexico. The plans released by the administration Monday are generally silent on these objectives, and those outlined by unions, family farmers and consumer groups. Instead of concrete objectives, Monday's announcement contained vague platitudes.
In a blunt display of hypocrisy, Donald Trump appears to want to copy and paste the weak labor and environmental provisions of the TPP, a deal that Trump claimed to hate. Based on Monday's "plan," one could be forgiven for concluding that Trump's opposition to the TPP was merely political theater and this administration has no intent of fundamentally changing NAFTA.

Throughout his campaign, Trump pledged to workers and communities across the country that he would immediately fix a trade deal that has eroded wages and increased pollution. Instead, his long-awaited NAFTA "plan" keeps workers and communities in the dark and offers only vague tweaks to a corporate trade deal that has harmed workers and communities for more than two decades.
The only way the deal that replaces NAFTA will benefit the public is if the negotiation process is conducted in the open, not in a corporate board room. Unsurprisingly, that doesn't look like that's what Trump has in mind. We cannot afford another trade deal that locks out the public and locks in fossil fuel dependency.
The Trump administration notified Congress Thursday of its intent to renegotiate the North American Free Trade Agreement (NAFTA) with Canada and Mexico. Throughout his candidacy, Trump proclaimed he would "announce" plans to "totally renegotiate" NAFTA on "day one" of his presidency. Today is the 119th day of his presidency.
Today's notification from the Trump administration consists of two pages and does not offer any concrete plans for NAFTA renegotiation. Previously, a more detailed draft renegotiation notice from the administration leaked, revealing plans to keep many of NAFTA's most damaging elements intact. In contrast, the Sierra Club and other leading environmental groups have released eight specific and fundamental changes to NAFTA that must be included in any replacement deal.
NAFTA remains broken, but Trump's empty rhetoric will not fix it. We need a serious plan to replace NAFTA with a people-first approach to trade. All indications thus far show that Trump will fail to deliver.

Donald Trump promised that he'd fix NAFTA on his first day in office. 119 days later he has managed to send Congress a two-page letter that fails to include any real plan to fix a deal that has undermined environmental protections, eliminated jobs, undercut wages, polluted our air and water and fueled climate change. If Trump's cabinet full of corporate polluters and Wall Street billionaires is any indication of what he has planned, his NAFTA redux will likely include even more handouts to the corporations that have used NAFTA to profit off of Americans' misfortune for more than 20 years.
Across the country, people are calling for an entirely new approach to trade; one that prioritizes people and the planet over polluters. A new trade deal must support good union jobs, livable wages, healthy communities, clean air and water and a more stable climate. Any deal that falls short of these widely-shared priorities will face vigorous opposition from the same movement of millions—across sectors, borders and party lines—that defeated the Trans-Pacific Partnership.
Photo credit: iStock
As this process moves forward, the Natural Resources Defense Council (NRDC), Sierra Club and our partners across a broad range of sectors are calling on the administration to include eight critical issues among their priorities in changing NAFTA, outlined below. We want to ensure that any new provisions in NAFTA result in a transparent agreement that supports—and does not undermine—a more stable climate, clean air and water, healthy communities, indigenous peoples and good jobs.
In the 23 years since NAFTA's signing, the economies of Mexico, Canada and the U.S. have become intertwined and interdependent, with $1.1 trillion in trade moving among the three countries in 2016. During those decades, too, new issues such as climate change, clean energy and sustainability, have moved to the forefront of international relations. So, while it remains unclear exactly how and to what extent the Trump administration will change this accord, there are several critical provisions that should be included to improve the lives of people living and working in all three countries and the environments they depend on.
NRDC is pleased to ally with 350.org, Center for Biological Diversity, Center for Food Safety, Defenders of Wildlife, Earthjustice, Friends of the Earth, Global Exchange, Green America, Greenpeace USA, Institute for Agriculture and Trade Policy, League of Conservation Voters, Food & Water Watch, Sierra Club and U.S. Human Rights Network in calling on the Trump administration to include the following eight issues among their priorities in changing NAFTA:
1. Eliminate rules that empower corporations to attack environmental and public health protections in unaccountable tribunals. NAFTA's investor-state dispute settlement system allows multinational corporations—e.g. ExxonMobil and TransCanada—to bypass our courts, go to private tribunals and demand money from taxpayers for policies that affect corporate bottom lines. Corporations have used NAFTA to challenge bans on toxic chemicals, decisions of environmental review panels and protections for our climate. They have extracted more than $370 million from governments in these cases and pending NAFTA claims total more than $50 billion. What's more, the cases are heard not by judges, but by corporate lawyers outside the normal court system.
2. Incorporate strong, enforceable environmental and labor standards into the core text of the agreement. To address environmental and labor issues, NAFTA created side agreements which are non-binding and have limitations. As a result, they have been relatively ineffective. To ensure that the new terms of a revised trilateral trade agreement create and uphold a fair playing field for environmental and labor conditions, these two areas must be included inside the core text of the agreement. That means that a country that fails to live up to its environmental obligations will be subject to trade sanctions similar to the existing provisions for violation of commercial parts of the agreement. This will also require that countries live up to existing international agreements and address environmental challenges such as critical conservation challenges related to illegal timber trade, illegal wildlife trade and fisheries management.
3. Protect energy sector reform from backward-looking rules. NAFTA's energy chapter limits Canada's ability to restrict production of climate-polluting fossil fuels such as tar sands oil. The chapter, written before awareness of climate change was widespread, must be eliminated. Other NAFTA rules allow renewable portfolio standards, low-carbon fuel standards and other climate-friendly energy regulations to be challenged for impeding business for foreign fossil fuel firms. Such rules must be narrowed to protect climate policies in each country.
4. Restrict pollution from cross-border freight vehicles. NAFTA encouraged a rise in cross-border motor carrier traffic without doing anything to mitigate the resulting increase in harmful vehicle emissions. Any deal that replaces NAFTA must require cross-border freight vehicles to reduce emissions in order for their goods to benefit from reduced tariffs. In addition, all cross-border commercial vehicles must be required to comply with all state and federal standards to limit pollution.
5. Require green government purchasing instead of restricting it. NAFTA's procurement rules limit governments' ability to use "green purchasing" requirements that ensure government contracts support renewable energy, energy efficiency and sustainable goods. Any changes to NAFTA must require signatory governments to include a preference for goods and services with low environmental impacts in procurement decisions.
6. Bolster climate protections by penalizing imported goods made with high climate emissions. NAFTA allows firms to shift production to a country with lower climate standards, which can spur "carbon leakage" and job offshoring. To prevent this and encourage greater climate action from high-emissions trading partners, each country should be required to impose a border fee on imported goods whose production causes significant climate pollution.
7. Require governments to prioritize policies that minimize climate pollution. While NAFTA restricts climate policies that limit trade or investment, any replacement deal must instead put climate first. This includes requiring governments to use a "climate impact test" for policymaking, in which potential climate impacts of policy proposals are reported and weighed.
8. Add a broad protection for environmental and other public interest policies. NAFTA's many overreaching rules restrict the policy tools that governments can use to protect the environment and other broadly-shared priorities. NAFTA includes no provision that effectively shields public interest policies from such rules—only a weak "exception" in Article 2101 that has consistently failed to protect challenged policies. Instead, any deal that replaces NAFTA must include a broad "carve-out" that exempts public interest policies from all of the deal's rules.
If President Trump moves forward with altering NAFTA, any renegotiations must be conducted transparently through open processes, providing the public in all three countries with the opportunity to participate. We and our partners in the environmental, labor, health, consumer, agricultural and other communities will be eager to see whether President Trumps supports a renegotiated NAFTA that supports—and does not undermine—a more stable climate, clean air and water, healthy communities, indigenous peoples and good jobs.
Amanda Maxwell is the director of the Latin America Project at the Natural Resources Defense Council. Anthony Swift is the director of the Canada Project and the International Program at the Natural Resources Defense Council.
By Lukas Ross, Friends of the Earth Action

The same day TransCanada sued the U.S. government for $15 billion, the Democratic Party's platform drafting committee met in Missouri. Between the two, there is a lesson to be learned about free trade and the climate crisis.
The lawsuit was the anticipated result of President Obama rejecting the Keystone XL pipeline.Using a notorious provision in the North America Free Trade Agreement (NAFTA), the Canadian oil giant is hoping to claim $15 billion in lost future profits by dragging the U.S. before an international tribunal. These sorts of extra-judicial forums, where corporations can sue governments for enforcing their own laws, are a hallmark of established free trade deals like NAFTA and looming ones like the Trans Pacific Partnership (TPP).
Forty environmental groups signed a letter urging Congress to reject the TransPacific Partnership. Dylan Petrohilos / Think Progress
The meeting in Missouri was to finalize a draft of the 2016 Democratic Party platform, a usually sleepy and symbolic process that this year has exploded into a proxy fight between presumptive nominee Hillary Clinton and Sen. Bernie Sanders. Pipelines like Keystone XL and free trade writ large were both on the agenda—and the votes cast reflect a growing divide between the party establishment and the grassroots.

Within hours of TransCanada filing its lawsuit under NAFTA, the platform committee had the chance to officially oppose the proposed Trans Pacific Partnership, a Pacific Rim trade deal that would allow hundreds of new fossil fuel companies access to provisions similar to those used by TransCanada. The motion was rejected. Despite both candidates being on record opposing the current TPP, the motion was rejected in a 10-5 vote. It was supported by appointees from Sanders and opposed by appointees from Clinton and the Democratic National Committee. Compromise language was offered instead, calling for trade deals that protect workers and the environment without mentioning the TPP by name.
Talking about responsible trade but refusing to be clear about the TPP isn't a good look, for the DNC or anyone else. If the TPP and its European counterpart, the Transatlantic Trade and Investment Partnership, were both enacted, it would radically expand the power of fossil fuel companies to sue the U.S. for laws and regulations that hurt their expected future profits. The power to launch lawsuits like TransCanada's would be put on steroids and everything fromlocal fracking bans to renewable energy mandates could be litigated in trade tribunals run overwhelmingly by corporate lawyers.
Besides missing the boat on trade, the committee managed a few other favors for the TransCanadas of the world. Jane Kleeb, the founder of Bold Nebraska and the newly elected Chair of Nebraska Democrats, supported a motion calling for ending the use of eminent domain in support of fossil fuel projects. It was unceremoniously voted down. Another rejected motion was an endorsement of the so-called "climate test," the principle that infrastructure and other projects shouldn't be approved if they worsen carbon emissions. Applying this standard was what led President Obama to reject Keystone XL in the first place.
In fact, Friday turned out to be a bad night for serious climate policy all around. Motions pushed by Sanders's appointee Bill McKibben supporting a carbon tax and a national frackingban were both rejected. So too was a motion to keep fossil fuels in the ground by ending new leasing on our public lands and waters.
Even the ambitious energy target supported by both Clinton and Sanders—100 percent clean energy by 2050—wasn't an unqualified success. The language is vague enough that it could include everything from wind and solar to dangerous false solutions like biomass, carbon capture and sequestration and nukes.
The concern about what exactly counts as clean energy isn't unfounded. If Bill McKibben was chosen by Sanders as a progressive voice on climate, his alter ego appointed by Clinton is Carol Browner, a one-time Environmental Protection Agency administrator who splits her time these days between professional lobbying and pro-nuclear advocacy.
The good news is that Missouri isn't the end. The platform still needs to be approved by the full platform committee next month in Orlando and after that by the full convention in Philadelphia. When it comes to pushing back on trade and climate, there are still two more shots.
As philosopher Dr. Cornel West, another Sen. Sanders appointee, said as he abstained from the final vote, "Take it to the next stage."
YOU MIGHT ALSO LIKE
Oakland Bans Coal Exports, Huge Win for Local Residents
Kochs Dump Trump to Fund Climate-Denying Senators in Ohio and Nevada
'Three Amigos' Vow to Get Half Their Electricity From Clean Power by 2025
DNC Platform Calls for Fossil Fuel Investigations, 100% Renewable Energy
By Katherine Paul and Ronnie Cummins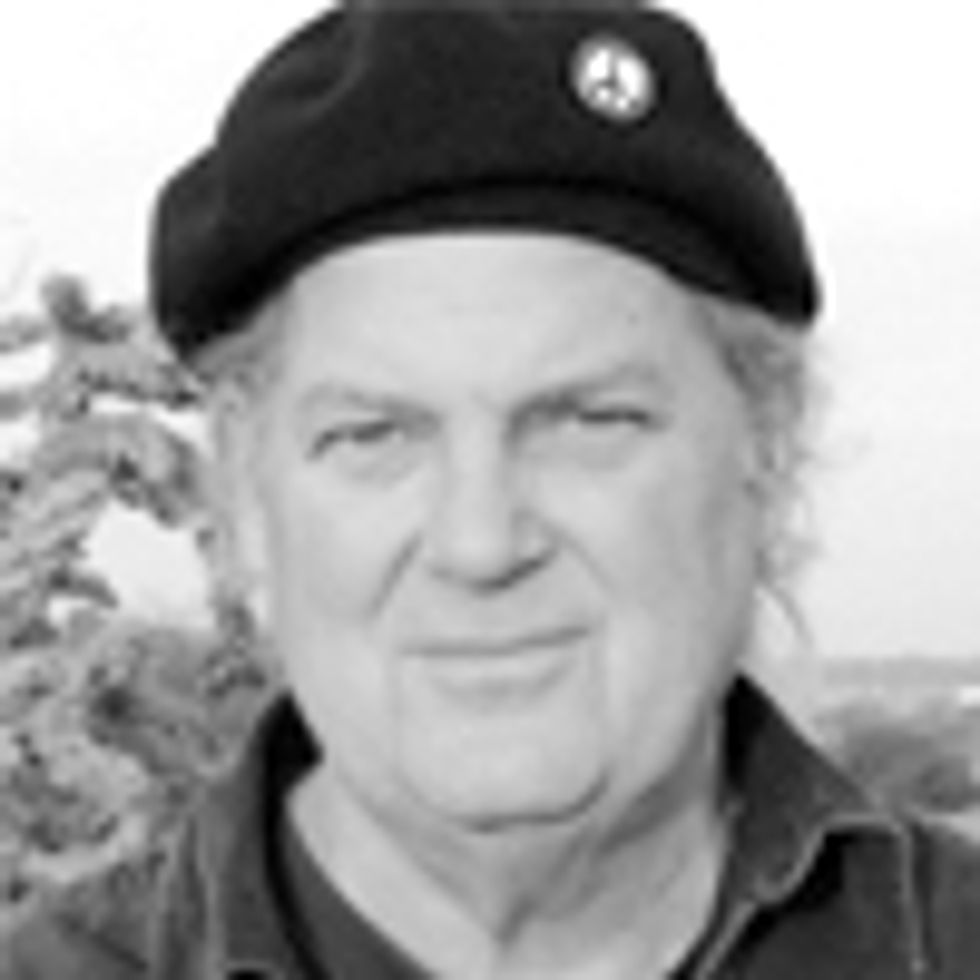 If you think the U.S. government is doing a sub-par job of keeping your food safe, brace yourself. You could soon be eating imported seafood, beef or chicken products that don't meet even basic U.S. food safety standards. Under two new trade agreements, currently in negotiation, the U.S. Food and Drug Administration could be powerless to shut down imports of unsafe food or food ingredients. And if it tries, multinational corporations will be able to sue the U.S. government for the loss of anticipated future profits.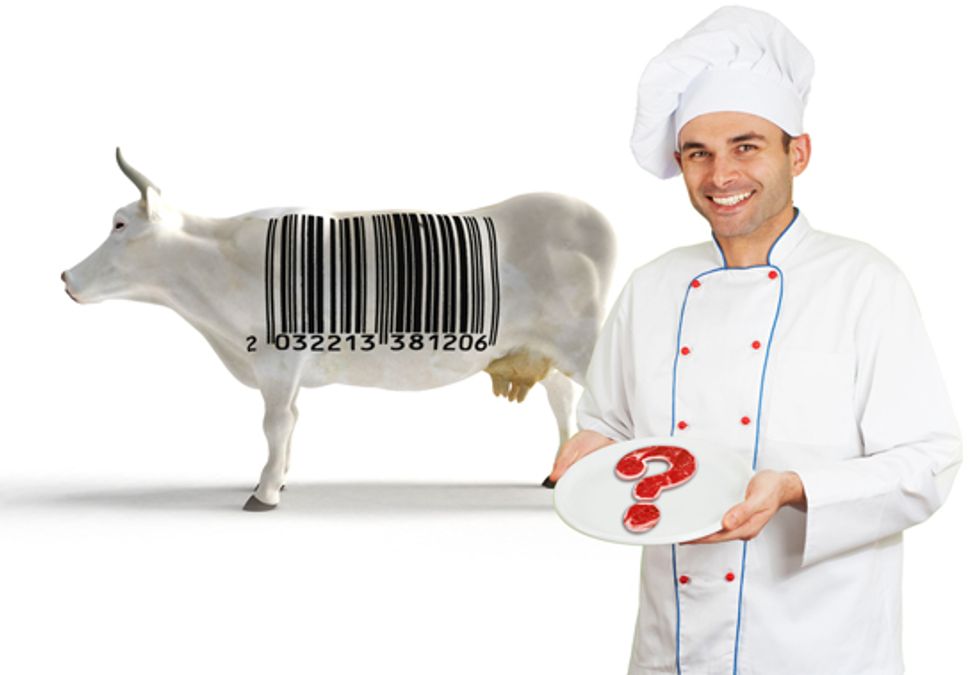 Photo courtesy of Shutterstock
More frightening? Negotiations for both agreements are taking place behind closed doors, with input allowed almost exclusively from the corporations and industry trade groups that stand to benefit the most. And the Obama Administration intends to push the agreements through Congress without so much as giving lawmakers access to draft texts, much less the opportunity for debate.
Designed to grease the wheels of world commerce, the Trans-Atlantic Trade and Investment Partnership (TTIP) and the Trans-Pacific Partnership (TPP) would force the U.S. and other participating countries to "harmonize" food safety standards. That means all countries that sign on to the agreement would be required to abide by the lowest common denominator standards of all participating governments. So for instance, say Vietnam allows higher residues of veterinary antibiotics in seafood than the U.S. allows, and Vietnam and the U.S. both sign on to the TPP. As a trade partner, the U.S. could be forced to lower its standards to allow for imports of seafood from Vietnam—or face a lawsuit by the seafood exporter for depriving the company of future sales of its products in the U.S.
The U.S. has already had a taste of this type of policy under the North American Free Trade Act. In 2005, the Canadian Cattlemen for Fair Trade sued the U.S. the U.S. government for banning imports of beef and live Canadian cattle after a case of mad cow disease was discovered in Canada. In the end, the U.S. prevailed, but not until it had spent millions to defend itself in court. Mexico wasn't so fortunate when three companies (Corn Products International, ADM/Tate & Lyle and Cargill) sued the Mexican government for preventing imports of high fructose corn syrup. Mexico lost all three cases, and was forced to pay out a total of $169.18 million to the three firms.
Among the many gifts to Big Ag contained in the TTIP and TPP include back-door entry for their genetically modified seeds and crops. Countries, including those in the European Union, could find it increasingly difficult to ban, or even require the labeling of, genetically modified organisms (GMOs), if biotech companies determine that those countries' strict policies restrict fair trade and infringe on the companies' "rights" to profit.
The TTIP and the TPP are, individually and combined, two of the largest free trade agreements in world history. According to the Citizens Trade Campaign (CTC), the TPP alone covers 40 percent of the global economy. That percentage will likely grow, because the agreement allows for other countries, besides the 12 currently involved, to "dock on" after the agreement is in place.
Both the TTIP and TPP could have dangerous consequences for food safety in the U.S., and around the world. But they're not limited to food or agriculture policy. Both also contain sweeping policies that could affect everything from the environment and sustainability, to healthcare, Internet freedom and the financial markets. Given the potential of these agreements to shape global policy on so many fronts, it's reasonable to assume that negotiators would actively solicit, and take into careful consideration, input from the affected parties, including consumers, farmers and governments. Instead they've taken the opposite approach. From day one, negotiations for the TTIP and TPP have been shrouded in secrecy. The public and participating governments, including the U.S. Congress, have been shut out of the negotiating process, denied access to everything from early proposals to final draft texts.
Why the secrecy? The Obama Administration wants as little public debate as possible, so it can ram the agreements through Congress using something called "Fast Track." Fast Track, a product of the Nixon presidency, strips Congress of its authority to control the content of a trade deal and hands that authority over to the executive branch. Congress gets a vote, but only after the negotiations have been completed, and the agreements have been signed. No debate. No amendments. Just a fast, forced vote, too late for Congress to have any influence. According to the CTC, two-thirds of Democratic freshmen in the U.S. House of Representatives have expressed serious reservations about the TPP negotiations and the prospect of giving Fast Track authority to the President. And more than 400 organizations representing 15 million Americans have already petitioned Congress to do away with Fast Track in favor of a more democratic approach to trade agreement negotiations. So far those pleas have fallen on deaf ears.
If the public is shut out, and Congress gets no say, who gets a seat at the table? Corporations. That's right. The Obama Administration is trusting corporations like Dow AgroSciences, Cargill and DuPont, and trade groups like the Pork Producers Council and Tobacco Associates, Inc., to write food safety policies. In all, more than 600 corporations have been given access to drafts of various chapters of the TPP. Requests for the same level of access, from members of Congress and from the public, have been denied.
No wonder then that, according to leaked drafts obtained by groups like the CTC, Public Citizen and the Institute for Agriculture and Trade Policy, the TPP contains proposals designed to give transnational corporations "special rights" that go far beyond those possessed by domestic businesses and American citizens, says Arthur Stamoulis, executive director of the CTC. Experts who have reviewed the leaked texts say that TPP negotiators propose allowing transnational corporations to challenge countries' laws, regulations and court decisions, including environmental and food safety laws. Corporations will be allowed to resolve trade disputes in special international tribunals. In other words, they get to do an end run around the countries' domestic judicial systems, effectively wiping out hundreds, if not more, domestic and international food sovereignty laws.
U.S. consumers aren't the only ones who should be up in arms about these trade agreements, the secrecy around their negotiations and the Obama Administration's intent to fast-track them. Under the TTIP and TPP, consumers in countries that have stricter food safety regulations than those in the U.S. will see their standards lowered, too. For instance, Japan prohibits the use of peracetic acid to sterilize vegetables, fruits and meat, while the U.S., Canada and Australia allow it. Japan's health ministry, in anticipation of the TPP, has said the country will add the acid to its approved list. In all, Japan has approved only about 800 food additives, to the more than 3,000 approved in the U.S. Japan's consumers could soon see a sudden reversal of laws enacted to protect their health.
European consumers will also suffer. Europe has long used the precautionary principle to ban ractopamine in meat, chlorine rinses of poultry and the use of rBGH growth hormone in milk production. Under the TTIP, Europe could be forced to allow all three in order to meet the lowest common denominator rule. The precautionary principle removes the burden of proof from policymakers, allowing them to make discretionary decisions in situations where there is the possibility of harm, given the lack of scientific proof to the contrary. But that principle flies out the window under TTIP rules.
The Organic Consumers Association is urging consumers to petition President Obama and U.S. Trade Representative Michael Froman to release the draft texts of the TTIP and TPP, and encourage full and open debate on the policies contained in both agreements. The petition also asks President Obama to end the Fast Track option, and grant Congress the ability to debate and amend the agreements, before voting on them.
With the world's food supply and consumers' health already endangered by chemical-intensive industrial agriculture and climate change, the U.S. and other governments should be looking for ways to promote sustainable food and agriculture policies, not restrict governments' abilities to do so. Instead, the Obama Administration is subverting the principles of democracy in favor of handing a few transnational corporations unprecedented power to put profits above the health and well being of consumers.
Visit EcoWatch's FOOD page for more related news on this topic.