This website uses cookies to ensure you get the best experience while browsing it. By clicking 'Got It' you're accepting these terms.


The best of EcoWatch, right in your inbox. Sign up for our email newsletter!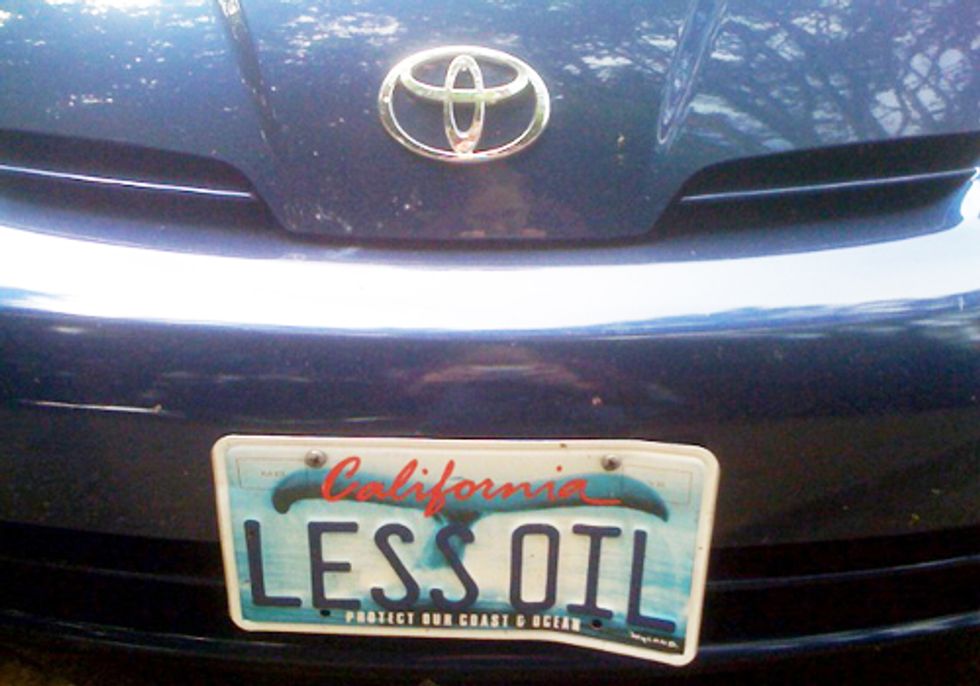 On Jan. 17 in Detroit, the headquarters of major U.S. automakers, the U.S. Environmental Protection Agency (EPA) and U.S. Department of Transportation (DOT) held public hearings on a landmark and broadly supported proposal to provide cleaner, more fuel efficient cars for America.
The hearing is the first of three that will allow for public input on proposed fuel efficiency and greenhouse gas emissions standards for model years 2017-2025 passenger vehicles. Hilary Sinnamon will testify in favor of the historic proposal for Environmental Defense Fund (EDF).
"Cleaner, more efficient cars are a triple play for Americans," said Sinnamon. "They'll help reduce our dependence on imported oil, save families money at the gas pump, and reduce dangerous air pollution. This is an opportunity to improve both our economy and our environment in one step; that's why the auto industry, labor unions and environmentalists are all supporting it."
You can read Sinnamon's full testimony here.
The proposed standards call for fleet-wide average performance comparable to 54.5 miles per gallon, or 163 grams per mile of carbon dioxide, by model year 2025.
Together with the model year 2012-2016 clean car standards finalized in 2010, the light duty fuel efficiency and greenhouse gas program is expected to reduce oil consumption by an estimated 12 billion barrels, cut heat-trapping carbon dioxide pollution by over 6 billion metric tons, and provide $1.7 trillion in national fuel savings over the life of the program.
America's fleet of cars and light trucks now consumes more than 360 million gallons of fuel per day and emits about 20 percent of U.S. greenhouse gas pollution. Under the new standards, we will reduce our oil consumption by an estimated 2.2 million barrels a day by 2025—more than our daily 2010 oil imports from the entire Persian Gulf.
The new standards will also put money back in consumers' pockets. Based on the projected fuel savings from the proposal, owners could save more than $4,000 over the life of their new car or truck. Those fuel savings will offset higher vehicle costs in less than four years, and consumers who buy a vehicle with a typical five year loan will see immediate savings of about $12 a month.
The proposal already has broad support from such widespread groups as auto manufacturers, United Auto Workers, small businesses, American consumers, veterans and military groups, economists, and environmental advocates—including EDF.
For more information, click here.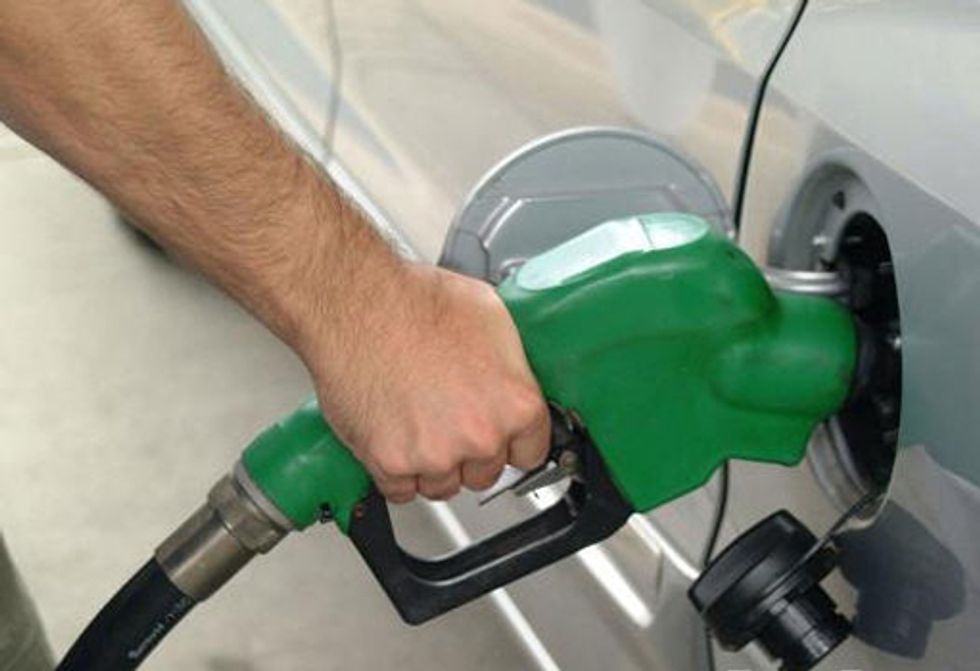 Tell President Obama that you support increased fuel efficiency for cars.
This fall, President Obama proposed increased fuel efficiency standards of 54.5 miles per gallon by 2025 for new cars and light trucks. Adopting these standards will save the average consumer up to $6,600 in fuel costs over the life of a model year 2025 vehicle. A 60-day public comment period opened Dec. 1, 2011, and ends Jan. 30, 2012.
The president needs to hear from you.

Without your comment, special interests could water down this proposal. Tell President Obama to keep the standards strong so Americans can save money at the pump, our country can import less oil, and our environment can be cleaner.

Send your comments to the president now—protect the 54.5 average mpg fuel efficiency standard.
For more information, click here.
 
EcoWatch Daily Newsletter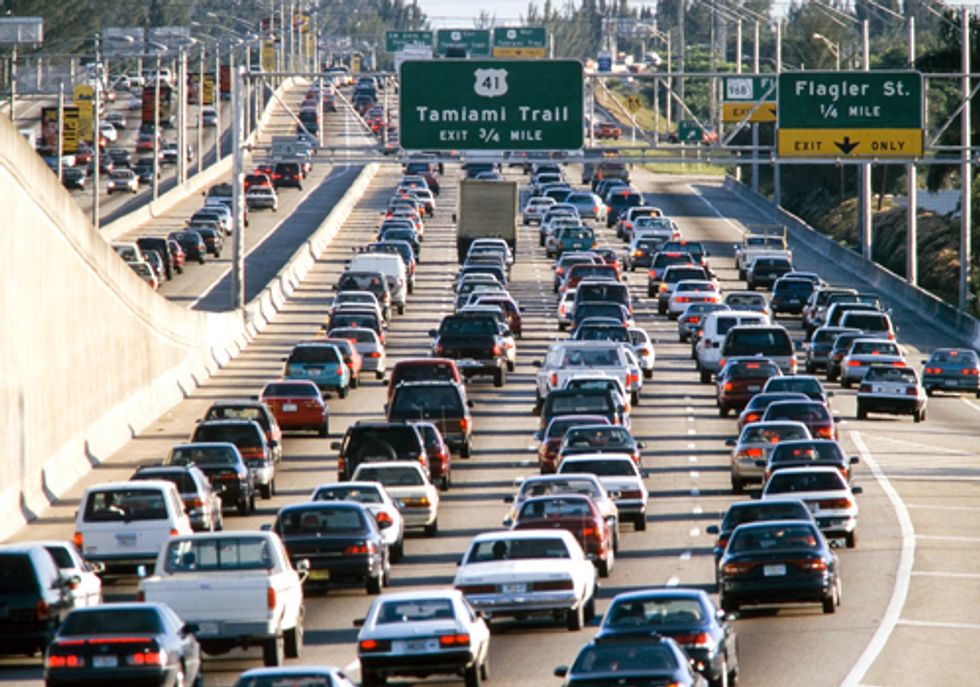 The Obama administration officially proposed strengthening fuel efficiency and pollution standards Nov. 16 for passenger cars and trucks to 54.5 miles per gallon by 2025. The measure builds on a historic step taken last year to raise vehicle efficiency to 35.5 mpg in 2016 and begin reducing tailpipe carbon pollution levels. The newly proposed standards also reduce carbon emissions to 163 grams per mile in 2025.
These highly anticipated standards would result in significant savings at the pump for American families, reduce climate-threatening carbon pollution and provide Americans with better and more fuel efficient vehicle choices.
In response, Michael Brune, Sierra Club executive director, released the following statement:
"Today's proposal is a big win for American families and will prove to be a big boost for our economy. President Obama has secured a decade of progress toward breaking our dangerous addiction to oil, creating American jobs, curbing life-threatening pollution and tackling climate disruption. American families will see much-needed relief at the gas pump as the auto industry moves toward a better, more efficient generation of American cars.
"To put it in perspective, in 2030 these standards will save American families $44 billion at the gas pump, reduce our oil use by 23 billion gallons, and cut carbon pollution by an amount equal to the annual emissions from 72 coal-fired power plants—and that's all just in one year.
"Fuel efficiency and pollution standards for passenger cars and trucks are just one critical piece of the equation for ending our addiction to oil. This new standard will put American innovation and technology to work to deliver the best cars and trucks for consumers, but we must also ensure smart transportation choices such as transit, biking and walking for all Americans, and build livable cities and communities.
"As the administration moves toward finalizing these standards next summer, it is critical that they avoid loopholes and giveaways for the industry. We look forward to working with President Obama and his administration to ensure that these fuel efficiency and pollution standards deliver the strongest possible benefits to American families and workers through 2025 and beyond."
Check out the huge benefits that American families will see from these standards.
For more information, click here.