This website uses cookies to ensure you get the best experience while browsing it. By clicking 'Got It' you're accepting these terms.
The Anopheles stephensi mosquito, which carries malaria. CDC / Jim Gathany
The world's first malaria vaccine was launched in Malawi on Tuesday, NPR reported. It's an important day in health history. Not only is it the first malaria vaccine, it's the first vaccine to target any human parasite.
Pexels
By Marlene Cimons
Mosquitoes are unrelenting killers. In fact, they are among the most lethal animals in the world. When they carry dangerous viruses or other organisms, a bite can be unforgiving. They cause millions of deaths every year from such infectious diseases as malaria, dengue, Zika, chikungunya, yellow fever and at least a dozen more.
EcoWatch Daily Newsletter
The relationship between Zika virus and microcephaly is one example of how climate change impacts children's health. CDC
In the past 25 years, the world has made major progress improving child health and reducing child mortality. But all that hard work could be undone by climate change, a study published in Pediatrics Tuesday warned.
Pediatricians Dr. Kevin Chan of Memorial University and Dr. Rebecca Pass Philipsborn of the Emory University School of Medicine found that 88 percent of the disease burden associated with climate change would fall on children's shoulders, CNN reported Tuesday.
Aedes aegypti mosquito obtaining a blood-meal. Public Health Image Library
The number of diseases transmitted by mosquito, tick and flea bites more than tripled in the U.S. from 2004 through 2016, according to a report released Tuesday by the Centers for Disease Control and Prevention (CDC).
More than 640,000 cases were reported during those 13 years. There were more than 96,000 cases in 2016, a massive jump from the 27,000 cases in 2004.
By Cassidy Randall, MADE SAFE
A new report from Made Safe, Bug Repellent: What's In It?, examines common active ingredients in conventional insect repellent and their impacts to human health and the environment, as well as more natural options.
There have been studies regarding the efficacy of some repellent chemicals individually. But researchers have yet to fully understand exactly how each chemical repels insects and how they may affect our bodies and the environment, let alone what the impact may be of the myriad ingredients in combination. Made Safe sees this as a call for total mixture testing, taking into account real world exposures and usage to more fully understand potential toxicity.
Here are highlights from the report:
1. Insect repellents are made up of two types of ingredients.
Active ingredient are the active repelling chemicals and must appear on the label.
Inert ingredients, which are everything else in the products and can be all kinds of things from solvents and preservatives to anti-caking or foaming agents and fragrance and are not listed on the label.
2. Some common active ingredients are chemicals of concern:
DEET: linked to skin irritation, neurotoxicity and shown to cross the placenta. Shows up in groundwater, surface water and drinking water.
Cyfluthrin: linked to neurotoxicity and harmful to aquatic invertebrates, fish and honeybees.
Permethrin: linked to neurotoxicity and harmful to aquatic invertebrates, fish and honeybees.
Pyrethroids: a class of chemicals linked to neurotoxicty; some have been linked to endocrine disruption; some have been classified as possible carcinogens.
Read more on chemicals of concern in bug repellent.
3. Some inert ingredients can be harmful, too:
The U.S. Environmental Protection Agency has approved approximately 3,000 chemicals as inert ingredients, including some that are harmful chemicals like naphthalene (linked to cancer), xylene (linked to depression of the nervous system) and triethanolamine (linked to respiratory problems and liver and bladder cancer in animal studies).
4. Some plants have pharmacological and biological properties that make plant extracts effective insect repellent, including:

citronella
clove oil
geraniol
lemongrass
lemon eucalyptus
linalool
neem
thyme
Read more on plant-based alternatives and other tips to keep bugs at bay.

5. MADE SAFE has certified the first-ever bug repellent made entirely with safe ingredients:
Kosmatology Bug Repellent Balm: made with a mixture of herbs, essential oils and coconut oil.
6. Choose the repellent that's right for your needs:
Knowing your area and if you are at risk for a mosquito-borne or tick-borne illness can help you make the right bug repellent choice for you and your family. Go to Consumer Reports' Guide to Mosquito and Tick Diseases for information for your area.

With the rise of Zika virus and concern for other mosquito-borne diseases, Made Safe recognizes there is a time and place for the use of bug repellant products that would not pass our screening process. We urge people to become informed and stay on top of advice from the Centers for Disease Control and the World Health Organization.
MADE SAFE (Made With Safe Ingredients) is America's first certification to screen out known toxic chemicals in consumer products across store aisles, from baby bottles and bedding to personal care, cleaners and more.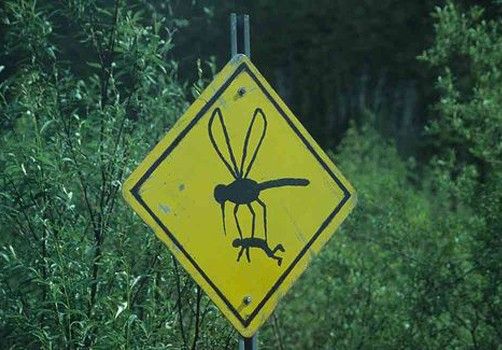 The Florida Keys Mosquito Control District has reportedly delayed its planned release of genetically engineered mosquitoes—which would have been the first-ever such release in the U.S.—until late spring at the earliest. The release was planned as a mosquito population control technique but has raised health, ethical and environmental concerns.
Friends of the Earth biotechnology policy campaigner Eric Hoffman had the following response:
"This delay is welcome and prudent given the risks that genetically engineered mosquitoes pose.
"The Florida Keys Mosquito Control District is considering what would be the first-ever U.S. release of genetically engineered mosquitoes into the wild, and such a monumental decision should not be taken lightly. Introducing genetically engineered mosquitoes into the environment could destabilize ecosystems, harm human health and scare away tourists, endangering the Florida Keys economy. These potential impacts must be evaluated through a serious and thorough environmental impacts review process. We are confident that any truly impartial, science-based review will lead to the cancellation of this risky experiment."
For more information, click here.