Communities in the Deep South are still recovering after a series of devastating tornadoes tore through the region earlier this week. They were the first killer tornadoes since May of this year.
EcoWatch Daily Newsletter
CrackerClips / iStock / Getty Images Plus
If you're looking to cool off in the waters of Mississippi's Gulf Coast, think again.
A toxic algal bloom has made the waters dangerous to humans and their pets. The Mississippi Department of Environmental Quality has shut down swimming at all of its beaches due to a blue-green harmful algal bloom, according to CNN.
Toxic algae are dangerous to touch and poisonous when swallowed. It can cause rashes, stomach cramps, nausea, diarrhea and vomiting, the state agency warned.
While the sand on the beaches is still open, the state's DEQ said beachgoers should avoid water contact or consumption of anything from the waters "until further notice," as CNN reported. The agency also advised anyone exposed to the water to wash with soap and water and to not eat fish or any other seafood taken from affected areas.
The blooms are not technically algae, but cyanobacteria — aquatic and photosynthetic bacteria. Many things, including changes in water temperature and fertilizer run-off, can trigger its bloom. Once the conditions are right for the cyanobacteria to spawn rapidly, they produce harmful toxins, as The Week reported.
"I had a feeling it was going this way. Water always flows west to east," Pascagoula resident Bill Kenan told Biloxi ABC affiliate WLOX. "It just keeps going and going and going. I don't know if it's ever going to get better. I hope it does."
The National Oceanic and Atmospheric Administration said that the climate crisis and increases in nutrient levels of bodies of water due to fertilizer run-off are potentially causing harmful algal blooms to occur more often and in areas not previously affected, ABC News reported. Warmer waters with a marked increase in surface temperature or a change in sea currents are particularly susceptible to the bloom. A harmful algal bloom can look like foam, scum or mats on the surface of water and can be different colors, according to the Centers for Disease Control and Prevention.
This bloom was triggered in part by the opening of the Bonnet Carre spillway in Louisiana, which introduced an excessive amount of freshwater to the coastline, according to the Jackson Clarion-Ledger.
The spillway was opened to offset a rising Mississippi River that experienced massive swelling after an especially wet winter that caused flooding in along the river's coastlines.
The spillway is expected to close mid-July after the river's waters recede. Experts believe its closure will prompt the algae bloom to dissipate. "Once they close the structure, conditions will start to change pretty quickly," said John Lopez, of Lake Pontchartrain Basin Foundation, a conservation organization that monitors water conditions throughout the Gulf Coast region, as reported by CBS New Orleans.
That prognosis will offer little relief to residents and tourists along the Mississippi Gulf Coast where temperatures will hover in the mid-90s all week.
waterlust.com / @tulasendlesssummer_sierra .
Each product featured here has been independently selected by the writer. If you make a purchase using the links included, we may earn commission.
The bright patterns and recognizable designs of Waterlust's activewear aren't just for show. In fact, they're meant to promote the conversation around sustainability and give back to the ocean science and conservation community.
Each design is paired with a research lab, nonprofit, or education organization that has high intellectual merit and the potential to move the needle in its respective field. For each product sold, Waterlust donates 10% of profits to these conservation partners.
Eye-Catching Designs Made from Recycled Plastic Bottles
waterlust.com / @abamabam
The company sells a range of eco-friendly items like leggings, rash guards, and board shorts that are made using recycled post-consumer plastic bottles. There are currently 16 causes represented by distinct marine-life patterns, from whale shark research and invasive lionfish removal to sockeye salmon monitoring and abalone restoration.

One such organization is Get Inspired, a nonprofit that specializes in ocean restoration and environmental education. Get Inspired founder, marine biologist Nancy Caruso, says supporting on-the-ground efforts is one thing that sets Waterlust apart, like their apparel line that supports Get Inspired abalone restoration programs.
"All of us [conservation partners] are doing something," Caruso said. "We're not putting up exhibits and talking about it — although that is important — we're in the field."
Waterlust not only helps its conservation partners financially so they can continue their important work. It also helps them get the word out about what they're doing, whether that's through social media spotlights, photo and video projects, or the informative note card that comes with each piece of apparel.
"They're doing their part for sure, pushing the information out across all of their channels, and I think that's what makes them so interesting," Caruso said.
And then there are the clothes, which speak for themselves.
Advocate Apparel to Start Conversations About Conservation
waterlust.com / @oceanraysphotography
Waterlust's concept of "advocate apparel" encourages people to see getting dressed every day as an opportunity to not only express their individuality and style, but also to advance the conversation around marine science. By infusing science into clothing, people can visually represent species and ecosystems in need of advocacy — something that, more often than not, leads to a teaching moment.

"When people wear Waterlust gear, it's just a matter of time before somebody asks them about the bright, funky designs," said Waterlust's CEO, Patrick Rynne. "That moment is incredibly special, because it creates an intimate opportunity for the wearer to share what they've learned with another."
The idea for the company came to Rynne when he was a Ph.D. student in marine science.
"I was surrounded by incredible people that were discovering fascinating things but noticed that often their work wasn't reaching the general public in creative and engaging ways," he said. "That seemed like a missed opportunity with big implications."
Waterlust initially focused on conventional media, like film and photography, to promote ocean science, but the team quickly realized engagement on social media didn't translate to action or even knowledge sharing offscreen.
Rynne also saw the "in one ear, out the other" issue in the classroom — if students didn't repeatedly engage with the topics they learned, they'd quickly forget them.
"We decided that if we truly wanted to achieve our goal of bringing science into people's lives and have it stick, it would need to be through a process that is frequently repeated, fun, and functional," Rynne said. "That's when we thought about clothing."
Support Marine Research and Sustainability in Style
To date, Waterlust has sold tens of thousands of pieces of apparel in over 100 countries, and the interactions its products have sparked have had clear implications for furthering science communication.
For Caruso alone, it's led to opportunities to share her abalone restoration methods with communities far and wide.
"It moves my small little world of what I'm doing here in Orange County, California, across the entire globe," she said. "That's one of the beautiful things about our partnership."
Check out all of the different eco-conscious apparel options available from Waterlust to help promote ocean conservation.
Melissa Smith is an avid writer, scuba diver, backpacker, and all-around outdoor enthusiast. She graduated from the University of Florida with degrees in journalism and sustainable studies. Before joining EcoWatch, Melissa worked as the managing editor of Scuba Diving magazine and the communications manager of The Ocean Agency, a non-profit that's featured in the Emmy award-winning documentary Chasing Coral.
Gulf Coast oysters on the half shell at Wintzell's in Mobile, AL.
donireewalker / CC BY 2.0
By Daniel R. Petrolia and William C. Walton
For Cainnon Gregg, 2018 started out as a great year. After leaving his job as an installation artist to become a full-time oyster farmer in Wakulla County, Florida in 2017, Gregg began raising small oysters in baskets or bags suspended in the shallow, productive coastal waters of Apalachicola Bay.
Raising oysters "off-bottom" this way takes a lot of time and money, but has a big potential payoff. They are destined for the high-end raw bar market, where offerings are denoted by specific appellations, like "Salty Birds" (Cainnon's oysters), "Navy Coves" (from Alabama) and "Murder Points" (also from Alabama), and can retail for twice the price of oysters harvested from traditional on-bottom reefs.
When Hurricane Michael made landfall at Mexico Beach, Florida, on Oct. 10, it dealt a devastating blow to this nascent industry. Preliminary reports indicate significant damage and heavy crop losses. Raising oysters by any method is not an easy job, but if off-bottom farming can become established along the Gulf Coast, it could give the industry a much-needed boost, give consumers more choices, and provide a new stream of environmental benefits.
Premium Products
The U.S. produces multiple species of oysters, but historically the eastern oyster (Crassostrea virginica) has accounted for over 70 percent of total harvests. The Gulf Coast generally accounts for 80 percent of those, with production generating $1 billion in annual revenues.
Louisiana is the national leader in oyster production, with a handful of other states vying for second place, including Washington, South Carolina and Texas. However, when states are ranked by value per unit—that is, total value over total landings—states like Massachusetts, Maryland and Virginia dominate.
This is partly due to regional differences in how oysters are grown and marketed. Traditional harvesting of oyster reefs on the sea bottom still dominates in the Gulf region. These oysters are generally sold as a commodity, appearing on menus as simply "oysters" or "Gulf Coast oysters."
Elsewhere, most oysters come from off-bottom farming and tend to be marketed under the names of specific reefs, growers or appellations. Off-bottom oyster farming has been a major driver in the growth of marine aquaculture production nationally.
Oysters are grown in cages at Island Creek Oyster Farm in Duxbury, MA.MA Office of Travel and Tourism / Hanks, CC BY-ND
The Gulf's first commercial off-bottom farms started up in Alabama and Louisiana in 2010. Today more than 50 farms are operating in Florida, Alabama and Louisiana, with permits pending for others in Mississippi. Harvest data are limited, but in Alabama alone, eleven farms collectively reported nearly $2 million in sales in 2016. In recent years Alabama has ranked among the top five states in per-unit value.

Reasons to Diversify
Raising off-bottom oysters is good for more than oystermen's bottom lines. Oysters improve water clarity by filtering out phytoplankton, thereby removing nitrogen from the water column. They also provide forage grounds and habitat for fish and act as breakwaters, protecting nearby shorelines.
Off-bottom farms deliver the same types of benefits as traditional on-bottom reefs, although in slightly different ways and at different times, depending on local conditions and farming methods. In our view, raising oysters in multiple ways is beneficial because it avoids putting all of our eggs in one basket, so to speak, and makes the industry more resilient.
We come at this topic from different perspectives. Daniel Petrolia focuses on the economics of coastal resources and natural hazards. William Walton directs Auburn University's Marine Invertebrate Fisheries, Restoration and Aquaculture Lab. We have worked together since 2011 to better understand oyster habitats, evaluate market opportunities and identify and tackle challenges for the new industry. Disaster preparation and recovery clearly are top priorities.
We see off-bottom oyster farming as especially interesting economically, given its novelty on the Gulf Coast, the new market opportunities it affords growers and the diversity it brings to the Gulf Coast's oyster habitat "portfolio." It also offers new choices for people who like to eat Gulf Coast oysters.
Panacea Oyster Co-op overview youtu.be
Natural and Man-Made Disasters

Hurricanes and storms pose serious threats to the Gulf oyster industry. They can harm reefs by burying them in sediments or drastically altering water salinity.
Storm impacts tend to be highly localized. Prior to Hurricane Katrina in 2005, Mississippi was the fourth-largest oyster-producing state in the nation. Katrina slashed the state's output by 80 percent that year, and fishermen were unable to harvest oysters at all in 2006. Production recovered somewhat over the next several years, but Mississippi harvests have remained around one-tenth of pre-Katrina levels.
Louisiana, whose oyster reefs lie just west of where Katrina made landfall, saw just a 6 percent drop in production following Katrina. The impacts of the Deepwater Horizon disaster were shorter-lived, but Louisiana's 2010 harvest was cut in half due to precautionary closures during and after the spill. Oysters were also killed by releases of fresh water from the Mississippi River, which were conducted in an effort to keep oil out of coastal estuaries.
Storms are not the only threat. Florida and Georgia have been fighting for decades over allocating water from the Apalachicola River; when Georgia draws a high level of water, it reduces freshwater flow to Apalachicola Bay, which can lead to increases in oyster mortality from predation and disease. And harmful algal blooms, such as Florida's massive 2018 red tide outbreak, can close waters to harvesting.
@SCOTUS ruled on the #Georgia #Florida #WaterWars. Who won? Well, no one really. The case was remanded to the inves… https://t.co/RWwTRZSyuZ

— Grant Blankenship (@Grant Blankenship)1530114847.0
Beyond direct impacts on oyster farms, Hurricane Michael damaged state laboratories that conduct water quality testing required to re-open waters to harvesting. Testing delays could lead to prolonged closures and even affect areas not hit by the storm. Michael also disrupted red tide sampling in several Panhandle counties. In Gulf and Escambia counties, red tide concentrations actually increased in late October.

Farmers will be looking for more oyster seed—the small oysters that they need to restock their bags and baskets. This could drive up demand and strain the industry's capacity. Unlike crop farmers on land, oyster farmers cannot buy subsidized insurance to help them with losses of oysters and gear, so those who suffered heavy damage will be challenged to rebuild their operations.
Hurricane Michael failed to break up the red tide outbreak along Florida's west coast. Florida Fish and Wildlife Conservation Commission
Not an Easy Business

As we write, oyster farmers in the Panhandle are still inspecting their farms for damage and seeing how their oysters fared. Some estimate that they may have lost 60 to 90 percent of their crops.
Oystermen have strategies for dealing with hurricanes, such as sinking baskets loaded with oysters to the bottom before the storm arrives. But they can only reduce risk, not eliminate it. The threat of rising sea levels and more intense storms will force them to continue adapting and improving their strategies.
Earlier this year, Cainnon Gregg started selling "Salty Birds" to some of the finest oyster bars in the South. Two days after Hurricane Michael passed through, he was back on the water checking lines and making repairs. "There's nothing easy about any of this, and all you can do is get back out here and get back to work," he said. He could have been speaking for all Gulf oystermen.
#Louisiana Faces Faster Levels of Sea-Level Rise Than Any Other Land on Earth https://t.co/zCuAWpcH7U @NRDC @RobertKennedyJr @Waterkeeper

— EcoWatch (@EcoWatch)1483558863.0
Reposted with permission from our media associate The Conversation.

Coastal watches/warnings and forecast cone for Tropical Storm Gordon. The hurricane warning is in red. National Hurricane Center
Tropical Storm Gordon is expected to make landfall as a Category 1 hurricane along the north-central Gulf Coast this Tuesday evening, forecasts say.
The storm will bring heavy rainfall across a broad swath of the southern U.S. over the next few days, which could trigger "life-threatening" flash flooding, the National Weather Service said.
The governors of Alabama, Louisiana and Mississippi have each declared a state of emergency ahead of Gordon's expected landfall.
Gordon could be the first hurricane to threaten the continental U.S. this year. Hurricane Lane, which was downgraded to a tropical storm, battered Hawaii with torrential rains last month.
Gordon is expected to produce as much as 8 inches of rain over the western Florida Panhandle, southwest Alabama, southern and central Mississippi, southeastern and northeastern Louisiana and southern Arkansas, with isolated maximum amounts of 12 inches through late Thursday, the National Hurricane Center (NHC) warned.

The combination of a dangerous storm surge and the tide could cause normally dry areas near the coast to be flooded by rising waters moving inland from the shoreline, NHC noted. The region between Dauphin Island, Alabama to Shell Beach, Louisiana could see water levels 3 to 5 feet above ground.

"Water is going to be a big part of the story," NHC director Ken Graham said in a Facebook video early Tuesday.

The Federal Emergency Management Agency also advised on Tuesday that "Gordon will affect more than just coastal areas; many locations inland will see heavy rainfall."
Gordon first took form as a tropical storm as it passed over the Florida Keys early Monday.

By the time it makes landfall on the Gulf Coast, Gordon will likely be near Category 1 hurricane strength, AccuWeather reported. Category 1 hurricanes have maximum sustained winds of at least 74 mph.
"Fast movement and wind shear should limit the intensity of Gordon, but the storm will be monitored closely as the water is quite warm," explained AccuWeather Senior Meteorologist Alex Sosnowski.
Here are the 10 AM CDT Key Messages for Tropical Storm #Gordon. For more information, visit https://t.co/tW4KeGdBFb… https://t.co/u76RnllIKV

— National Hurricane Center (@National Hurricane Center)1536073120.0
From Your Site Articles
Related Articles Around the Web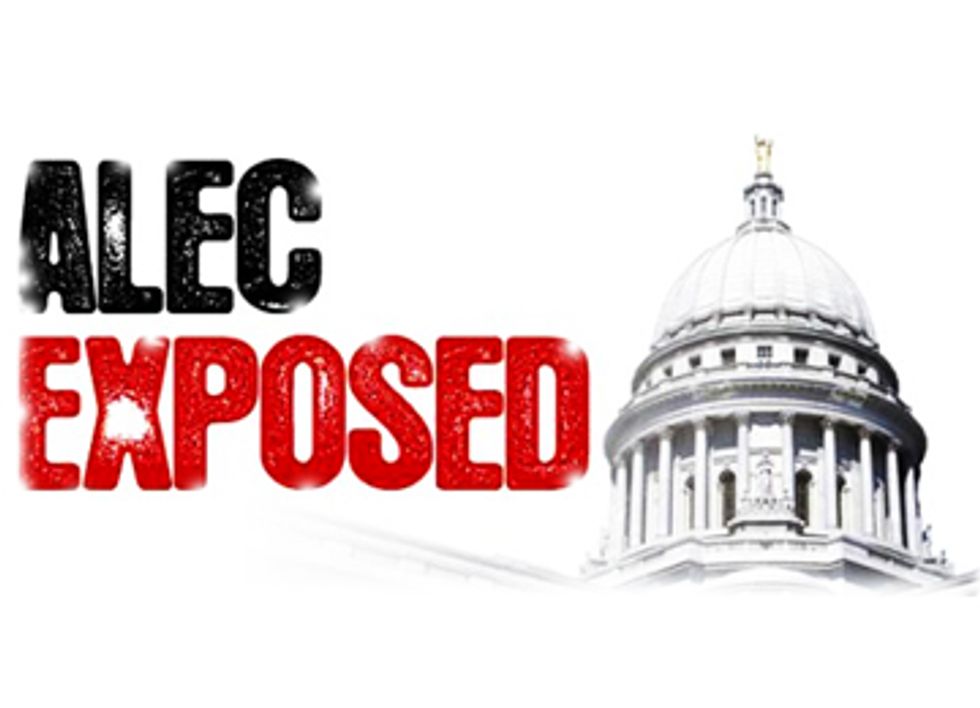 The same law that contributed to George Zimmerman walking free out of a Florida courtroom last weekend after taking the life of 17-year-old Trayvon Martin was primarily written by the same super lobbying group behind legislation protecting natural gas companies from disclosing chemicals used in fracking.
The American Legislative Exchange Council, or ALEC, is a unique kind of lobbying front group responsible for pushing legislation designed to enhance the bottom line of their corporate funders. Corporations like Koch Industries, ExxonMobil and Duke Energy, along with industry trade associations and large corporate foundations provide more than 98 percent of ALEC's funding, whose members, which includes elected officials and corporations, write and pass laws that will benefit those corporations.
Via the laws ALEC pushes through state legislatures, the lobbying group impacts Americans nationwide from voting right laws to environmental regulations (or lack thereof) to guns like Stand Your Ground. We've collected the most significant ALEC laws that could be coming to a state legislature near you, if they aren't there already.
This act prevents states from requiring their energy companies to increase electricity production from renewable energy sources, killing a key government incentives for clean energy projects. ALEC falsely claims that any renewable energy mandate sacrifices economic growth and American competitiveness, a dead horse they have continued to beat for decades.
Because of the economic benefits of renewable energy standards in states like North Carolina and Kansas and in spite of support from ALEC's other Koch-funded friends in the State Policy Network, ALEC's most heated attacks on Renewable Portfolio Standards (RPS) were shot down by Democrats and Republicans alike. Quieter ALEC-supported attempts to repeal or weaken RPS laws also failed in Ohio, Minnesota, West Virginia, Wisconsin, Missouri, Pennsylvania, Connecticut, Maine and Oregon—not a good start for ALEC's top energy-related priority this year.
Greenpeace has initiated an action to demand that the nation's largest utility company, Duke Energy, cut ties between ALEC, a relationship that is polluting Americans and democracy.
6. Resolution in Support of the Keystone XL Pipeline
ALEC is trying to use state resolutions to add pressure to the federal government to approve TransCanada's Keystone XL tar sands pipeline. In fact, ALEC took its member legislators on a Big Oil-funded trip to Alberta, Canada, to promote tar sands, courtesy of lobbyists from TransCanada, Shell, Devon Energy and other oil and gas interests. ALEC's conferences have featured seminars on the controversial pipeline, featuring speakers from oil companies and the Canadian government alike. The Center for Media and Democracy, which runs ALECexposed.org, has filed an ethics complaint in Nebraska for a legislator's failure to disclose the trip and its sponsors. Keep in mind that ALEC is a tax-exempt organization, and their lobbying doesn't count as lobbying to the IRS.
While ALEC has its own model resolution, its state legislator members introduced resolutions straight out of a TransCanada press release, coordinating across state borders to get an apparent jump in support for Keystone XL in Missouri, Michigan, Minnesota and Mississippi all at once.
5. Voter ID Act
These laws prohibit about 11 percent of citizens from voting by requiring a government-issued ID to vote at the polls.
This 11 percent overwhelmingly consists of elderly people, low-income and minority voters and students. Thirty-three states now have voter id laws and four states now have strict photo id requirements in effect. With the Supreme Court's recent gutting of the Voting Rights Act, we can expect this number to increase with ALEC's full support.
4. Arizona's SB 1070 Immigration Law: "No Sanctuary for Illegal Immigrants Act" 
In short, this bill was ALEC's way of making private prison companies rich by rounding up brown people without documentation and tossing them in jail. Although most of this law was struck down in Arizona, the "papers please" provision survives requiring law enforcement to check a person's status if they are stopped, detained or arrested. State legislators and prison and bail industry lobbyists met at an ALEC meeting to write the law which originally stated that law enforcement had to check a person's status only after "contact." The Arizona legislature changed narrowed the law to the current language.
3. Disclosure of Hydraulic Fracturing Fluid Composition Act
The title of this bill is a lie–ALEC's flagship fracking bill prevents oil and gas companies from having to disclose the chemicals in frack fluids that qualify as "trade secrets." Who took the idea to ALEC? ExxonMobil. Bloomberg reports that the ALEC bill has been introduced in at least eight states, although there appear to be more. Exxon's bill became Ohio law with ALEC's help, and a particularly controversial fracking law sponsorship by ALEC legislators passed in North Carolina last year without anyone reporting ALEC's fingerprints. DeSmogBlog has documented attempts in Florida, Illinois and several other states.
ALEC previously drafted a state resolution that puts the regulating authority into the hands of state agencies, which are woefully understaffed, underfunded and ineffective at regulating the powerful gas and oil industry, creating a one-two punch that leaves fracked communities in the dark on chemical disclosure and at the mercy of insufficient and often captured regulatory agencies for protection from fracking pollution.
2. Intrastate Coal and Use Act
This act serves to prevent the U.S. Environmental Protection Agency (EPA) from regulating the coal industry. Specifically, the act prevents the EPA from overruling state permits for coal mining and producing dirty coal products (like liquid coal for fuel) if all the coal operations are conducted within the borders of a single state. This act relies on the "Commerce Clause" claiming that the federal government can only regulate commerce that goes beyond state lines, flying in the face of settled Supreme Court interpretation of the "dormant" Commerce Clause. The first version of this bill was passed in West Virginia in 2011, a state with 273 operating coal mines as of 2011.
Considering the recent national tragedy of the Trayvon Martin ruling and the violence "Stand Your Ground" releases, this law should be repealed immediately in the states it's active. In strong conjunction with the National Rifle Association (NRA), ALEC has managed to push versions of this law in over two dozen states. It allows any killer to claim immunity if they felt a reasonable fear of bodily harm. The Florida version of this law passed in 2005 and was written by a NRA lobbyist.
ALEC is behind loads of more dangerous laws or proposed resolutions that must be exposed, blocked or repealed if active. Please let us know other significant ones we missed in the comments below. 
Visit EcoWatch's ENERGY page for more related news on this topic.
——–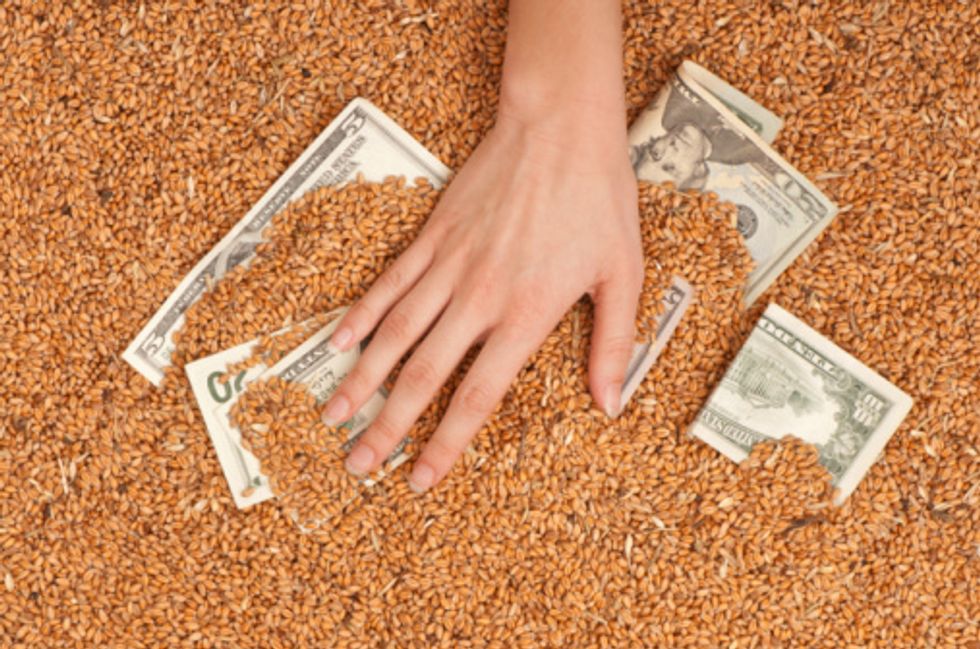 The Environmental Working Group (EWG) released a Direct Payment Database Nov. 10, giving taxpayers a look inside the complex agriculture partnerships and corporations that got the lion's share of $4.7 billion in federal direct payments to farmers in 2009. EWG found that the 10 agribusinesses receiving the biggest payouts raked in a total of $5.4 million. The biggest payments went to large agribusinesses in the southern states of Arkansas, Louisiana, Georgia, Tennessee and Mississippi.
The database also provides the names of the individuals who ultimately cashed the subsidy checks, whose identities have been hidden by these corporate structures and not publicly disclosed by the U.S. Department of Agriculture (USDA) since the 2008 farm bill.
Direct payments, promoted as a safety net for working farm and ranch families, are in reality annual cash giveaways to the most profitable businesses in farm country. The average crop subsidy payment to the top ten recipients in 2009 was $542,172 apiece—about 10 times more than the average American earns annually. A total of 160 individuals ultimately collected payments through these 10 farm enterprises.
"This new data underscores why direct payments should be eliminated. The savings could help reduce the deficit and bolster conservation and nutrition programs," said Craig Cox, EWG's vice president for Agriculture and Natural Resources. "It is remarkable that some in the subsidy lobby are still trying to cling onto this wasteful and unnecessary program."
The recipient of the single biggest direct payment was Ratio Farms in Helena, Ark. EWG's database identifies the 26 individuals who cashed in on the operation's $874,666 in subsidy payments. Each one received about $33,600 in 2009—barely $6,000 below USDA's $40,000 limit on how much each person is eligible to receive annually.
In its 2010 EWG farm subsidy database update released earlier this year, EWG was unable to identify individual recipients because the USDA now only provides this information on a program by program basis, making it easier for many of the individual beneficiaries to shield their receipt of tax dollars behind paper farms and corporate entity shell games. EWG obtained the additional data under the federal Freedom of Information Act and is still waiting for the 2010 records.
Since the early 90s, EWG has worked to transform USDA's current system of direct payments into a program that would actually target assistance to working farm and ranch families that need help to stay on the land, but until now the Big Ag subsidy lobby has blocked all attempts at meaningful reform. Now it is time to simply end direct payments, which are finally in the budget crosshairs as Congress works to reduce the federal deficit. Reformers, however, are still facing a full-court press from entrenched corporate agriculture interests, which want to replace the handouts with an expensive new entitlement to guarantee the business income of the very same highly profitable farm businesses that have long profited from direct payments.
EWG thinks that is the wrong way to go. Instead, it recommends:
• Eliminating direct payments, counter-cyclical payments, loan deficiency payments, ACRE (Average Crop Revenue Election) and SURE (Supplemental Revenue Assistance Payments).
• Providing every farmer with a free crop insurance policy that covers yield losses of more than 30 percent and eliminating federal premium and other subsidies for revenue-based or other crop insurance products.
• Having the federal government take bids from insurance companies to service these policies, eliminating insurers' recent windfall profits and encouraging the private sector to develop and offer innovative options for farmers to increase insurance coverage—but not at taxpayers' expense.
• Requiring producers to meet a basic standard of conservation practices in order to be eligible for publicly financed crop insurance.
• Ensuring full transparency by requiring USDA to disclose who is getting the free policies, the cost to taxpayers and how much farmers receive in insurance payouts.
For more information, click here.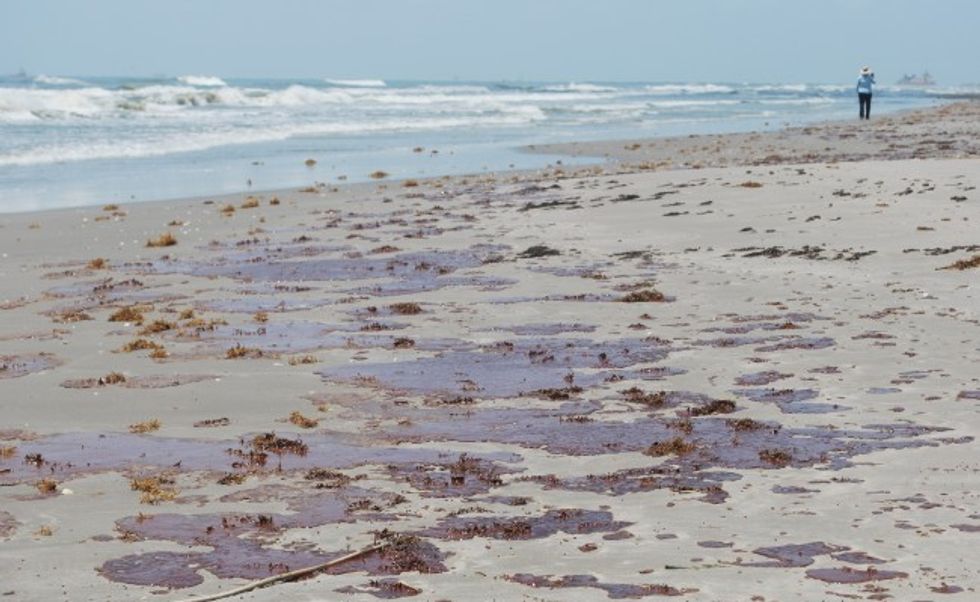 The federal government announced Nov. 10 the first oil and gas lease sale in the Gulf of Mexico since the BP explosion and oil spill in April 2010. Despite the devastating impacts of that spill on fish, sea turtles, dolphins and whale sharks, the new sale opens up 21 million acres to drilling, from nine miles to 250 miles offshore—a decision that perpetuates the same approach to drilling that led to the disaster.
"The Obama administration missed an opportunity to look at the real impacts of offshore oil drilling," said Deirdre McDonnell, an attorney with the Center for Biological Diversity. "Instead it's turning a blind eye to the risks."
The government claims oil and gas development in depths of water ranging from 16 to more than 10,975 feet is environmentally sound. Yet according to the president's own National Commission on the BP Deepwater Horizon Oil Spill, special risks emerge when drilling ultra-deepwater wells at depths greater than 5,000 feet—including the risk of an uncontrolled blowout like Deepwater Horizon, the largest manmade environmental disaster in U.S. history.
"Caving to industry, President Obama's giving the green light to offshore drilling we know has the potential to kill marine life and the coastal communities that depend on it," said McDonnell. "This sale is a return to business as usual. For the sake of a quick buck today, future generations will pay with polluted waters and devastating climate change."
More than a year after the BP Deepwater Horizon spill, effects are still clearly present—The National Oceanic and Atmospheric Administration has confirmed fishermen reports of Gulf finfish like red snapper with open and unhealed sores. University of Georgia scientists have documented a seafloor still covered in oil and dead creatures, and University of Central Florida research recently linked the oil spill to more than 150 dead dolphins that have washed up on Gulf coasts since January 2011, including 65 newborn, infants, stillborn or those born prematurely. Scientists are still examining the full impact of the spill, including those that may show up over time in the Gulf food chain and future generations of aquatic life. Many communities and residents whose livelihoods and culture are tied to the Gulf through fisheries, seafood and tourism are still recovering from the impact of the months-long gusher.
For more information, click here.
—————
The Center for Biological Diversity is a national, nonprofit conservation organization with more than 320,000 members and online activists dedicated to the protection of endangered species and wild places. www.biologicaldiversity.org