This website uses cookies to ensure you get the best experience while browsing it. By clicking 'Got It' you're accepting these terms.
Communities in the Deep South are still recovering after a series of devastating tornadoes tore through the region earlier this week. They were the first killer tornadoes since May of this year.
CrackerClips / iStock / Getty Images Plus
If you're looking to cool off in the waters of Mississippi's Gulf Coast, think again.
EcoWatch Daily Newsletter
Gulf Coast oysters on the half shell at Wintzell's in Mobile, AL.
donireewalker / CC BY 2.0
By Daniel R. Petrolia and William C. Walton
For Cainnon Gregg, 2018 started out as a great year. After leaving his job as an installation artist to become a full-time oyster farmer in Wakulla County, Florida in 2017, Gregg began raising small oysters in baskets or bags suspended in the shallow, productive coastal waters of Apalachicola Bay.
Raising oysters "off-bottom" this way takes a lot of time and money, but has a big potential payoff. They are destined for the high-end raw bar market, where offerings are denoted by specific appellations, like "Salty Birds" (Cainnon's oysters), "Navy Coves" (from Alabama) and "Murder Points" (also from Alabama), and can retail for twice the price of oysters harvested from traditional on-bottom reefs.
Coastal watches/warnings and forecast cone for Tropical Storm Gordon. The hurricane warning is in red. National Hurricane Center
Tropical Storm Gordon is expected to make landfall as a Category 1 hurricane along the north-central Gulf Coast this Tuesday evening, forecasts say.
The storm will bring heavy rainfall across a broad swath of the southern U.S. over the next few days, which could trigger "life-threatening" flash flooding, the National Weather Service said.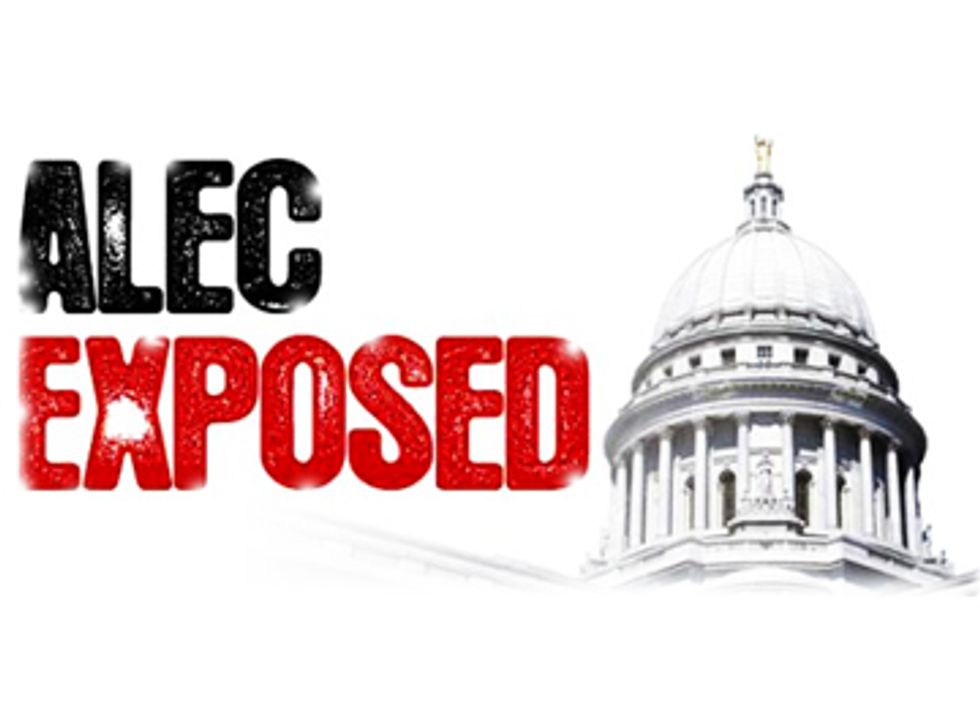 The same law that contributed to George Zimmerman walking free out of a Florida courtroom last weekend after taking the life of 17-year-old Trayvon Martin was primarily written by the same super lobbying group behind legislation protecting natural gas companies from disclosing chemicals used in fracking.
The American Legislative Exchange Council, or ALEC, is a unique kind of lobbying front group responsible for pushing legislation designed to enhance the bottom line of their corporate funders. Corporations like Koch Industries, ExxonMobil and Duke Energy, along with industry trade associations and large corporate foundations provide more than 98 percent of ALEC's funding, whose members, which includes elected officials and corporations, write and pass laws that will benefit those corporations.
Via the laws ALEC pushes through state legislatures, the lobbying group impacts Americans nationwide from voting right laws to environmental regulations (or lack thereof) to guns like Stand Your Ground. We've collected the most significant ALEC laws that could be coming to a state legislature near you, if they aren't there already.
This act prevents states from requiring their energy companies to increase electricity production from renewable energy sources, killing a key government incentives for clean energy projects. ALEC falsely claims that any renewable energy mandate sacrifices economic growth and American competitiveness, a dead horse they have continued to beat for decades.
Because of the economic benefits of renewable energy standards in states like North Carolina and Kansas and in spite of support from ALEC's other Koch-funded friends in the State Policy Network, ALEC's most heated attacks on Renewable Portfolio Standards (RPS) were shot down by Democrats and Republicans alike. Quieter ALEC-supported attempts to repeal or weaken RPS laws also failed in Ohio, Minnesota, West Virginia, Wisconsin, Missouri, Pennsylvania, Connecticut, Maine and Oregon—not a good start for ALEC's top energy-related priority this year.
Greenpeace has initiated an action to demand that the nation's largest utility company, Duke Energy, cut ties between ALEC, a relationship that is polluting Americans and democracy.
6. Resolution in Support of the Keystone XL Pipeline
ALEC is trying to use state resolutions to add pressure to the federal government to approve TransCanada's Keystone XL tar sands pipeline. In fact, ALEC took its member legislators on a Big Oil-funded trip to Alberta, Canada, to promote tar sands, courtesy of lobbyists from TransCanada, Shell, Devon Energy and other oil and gas interests. ALEC's conferences have featured seminars on the controversial pipeline, featuring speakers from oil companies and the Canadian government alike. The Center for Media and Democracy, which runs ALECexposed.org, has filed an ethics complaint in Nebraska for a legislator's failure to disclose the trip and its sponsors. Keep in mind that ALEC is a tax-exempt organization, and their lobbying doesn't count as lobbying to the IRS.
While ALEC has its own model resolution, its state legislator members introduced resolutions straight out of a TransCanada press release, coordinating across state borders to get an apparent jump in support for Keystone XL in Missouri, Michigan, Minnesota and Mississippi all at once.
5. Voter ID Act
These laws prohibit about 11 percent of citizens from voting by requiring a government-issued ID to vote at the polls.
This 11 percent overwhelmingly consists of elderly people, low-income and minority voters and students. Thirty-three states now have voter id laws and four states now have strict photo id requirements in effect. With the Supreme Court's recent gutting of the Voting Rights Act, we can expect this number to increase with ALEC's full support.
4. Arizona's SB 1070 Immigration Law: "No Sanctuary for Illegal Immigrants Act" 
In short, this bill was ALEC's way of making private prison companies rich by rounding up brown people without documentation and tossing them in jail. Although most of this law was struck down in Arizona, the "papers please" provision survives requiring law enforcement to check a person's status if they are stopped, detained or arrested. State legislators and prison and bail industry lobbyists met at an ALEC meeting to write the law which originally stated that law enforcement had to check a person's status only after "contact." The Arizona legislature changed narrowed the law to the current language.
3. Disclosure of Hydraulic Fracturing Fluid Composition Act
The title of this bill is a lie–ALEC's flagship fracking bill prevents oil and gas companies from having to disclose the chemicals in frack fluids that qualify as "trade secrets." Who took the idea to ALEC? ExxonMobil. Bloomberg reports that the ALEC bill has been introduced in at least eight states, although there appear to be more. Exxon's bill became Ohio law with ALEC's help, and a particularly controversial fracking law sponsorship by ALEC legislators passed in North Carolina last year without anyone reporting ALEC's fingerprints. DeSmogBlog has documented attempts in Florida, Illinois and several other states.
ALEC previously drafted a state resolution that puts the regulating authority into the hands of state agencies, which are woefully understaffed, underfunded and ineffective at regulating the powerful gas and oil industry, creating a one-two punch that leaves fracked communities in the dark on chemical disclosure and at the mercy of insufficient and often captured regulatory agencies for protection from fracking pollution.
2. Intrastate Coal and Use Act
This act serves to prevent the U.S. Environmental Protection Agency (EPA) from regulating the coal industry. Specifically, the act prevents the EPA from overruling state permits for coal mining and producing dirty coal products (like liquid coal for fuel) if all the coal operations are conducted within the borders of a single state. This act relies on the "Commerce Clause" claiming that the federal government can only regulate commerce that goes beyond state lines, flying in the face of settled Supreme Court interpretation of the "dormant" Commerce Clause. The first version of this bill was passed in West Virginia in 2011, a state with 273 operating coal mines as of 2011.
Considering the recent national tragedy of the Trayvon Martin ruling and the violence "Stand Your Ground" releases, this law should be repealed immediately in the states it's active. In strong conjunction with the National Rifle Association (NRA), ALEC has managed to push versions of this law in over two dozen states. It allows any killer to claim immunity if they felt a reasonable fear of bodily harm. The Florida version of this law passed in 2005 and was written by a NRA lobbyist.
ALEC is behind loads of more dangerous laws or proposed resolutions that must be exposed, blocked or repealed if active. Please let us know other significant ones we missed in the comments below. 
Visit EcoWatch's ENERGY page for more related news on this topic.
——–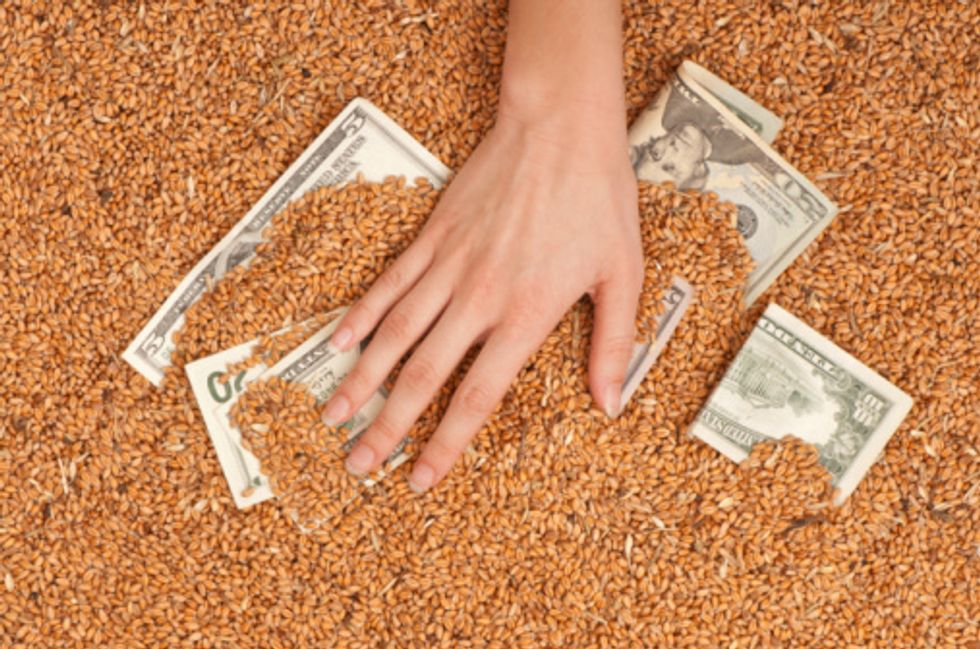 The Environmental Working Group (EWG) released a Direct Payment Database Nov. 10, giving taxpayers a look inside the complex agriculture partnerships and corporations that got the lion's share of $4.7 billion in federal direct payments to farmers in 2009. EWG found that the 10 agribusinesses receiving the biggest payouts raked in a total of $5.4 million. The biggest payments went to large agribusinesses in the southern states of Arkansas, Louisiana, Georgia, Tennessee and Mississippi.
The database also provides the names of the individuals who ultimately cashed the subsidy checks, whose identities have been hidden by these corporate structures and not publicly disclosed by the U.S. Department of Agriculture (USDA) since the 2008 farm bill.
Direct payments, promoted as a safety net for working farm and ranch families, are in reality annual cash giveaways to the most profitable businesses in farm country. The average crop subsidy payment to the top ten recipients in 2009 was $542,172 apiece—about 10 times more than the average American earns annually. A total of 160 individuals ultimately collected payments through these 10 farm enterprises.
"This new data underscores why direct payments should be eliminated. The savings could help reduce the deficit and bolster conservation and nutrition programs," said Craig Cox, EWG's vice president for Agriculture and Natural Resources. "It is remarkable that some in the subsidy lobby are still trying to cling onto this wasteful and unnecessary program."
The recipient of the single biggest direct payment was Ratio Farms in Helena, Ark. EWG's database identifies the 26 individuals who cashed in on the operation's $874,666 in subsidy payments. Each one received about $33,600 in 2009—barely $6,000 below USDA's $40,000 limit on how much each person is eligible to receive annually.
In its 2010 EWG farm subsidy database update released earlier this year, EWG was unable to identify individual recipients because the USDA now only provides this information on a program by program basis, making it easier for many of the individual beneficiaries to shield their receipt of tax dollars behind paper farms and corporate entity shell games. EWG obtained the additional data under the federal Freedom of Information Act and is still waiting for the 2010 records.
Since the early 90s, EWG has worked to transform USDA's current system of direct payments into a program that would actually target assistance to working farm and ranch families that need help to stay on the land, but until now the Big Ag subsidy lobby has blocked all attempts at meaningful reform. Now it is time to simply end direct payments, which are finally in the budget crosshairs as Congress works to reduce the federal deficit. Reformers, however, are still facing a full-court press from entrenched corporate agriculture interests, which want to replace the handouts with an expensive new entitlement to guarantee the business income of the very same highly profitable farm businesses that have long profited from direct payments.
EWG thinks that is the wrong way to go. Instead, it recommends:
• Eliminating direct payments, counter-cyclical payments, loan deficiency payments, ACRE (Average Crop Revenue Election) and SURE (Supplemental Revenue Assistance Payments).
• Providing every farmer with a free crop insurance policy that covers yield losses of more than 30 percent and eliminating federal premium and other subsidies for revenue-based or other crop insurance products.
• Having the federal government take bids from insurance companies to service these policies, eliminating insurers' recent windfall profits and encouraging the private sector to develop and offer innovative options for farmers to increase insurance coverage—but not at taxpayers' expense.
• Requiring producers to meet a basic standard of conservation practices in order to be eligible for publicly financed crop insurance.
• Ensuring full transparency by requiring USDA to disclose who is getting the free policies, the cost to taxpayers and how much farmers receive in insurance payouts.
For more information, click here.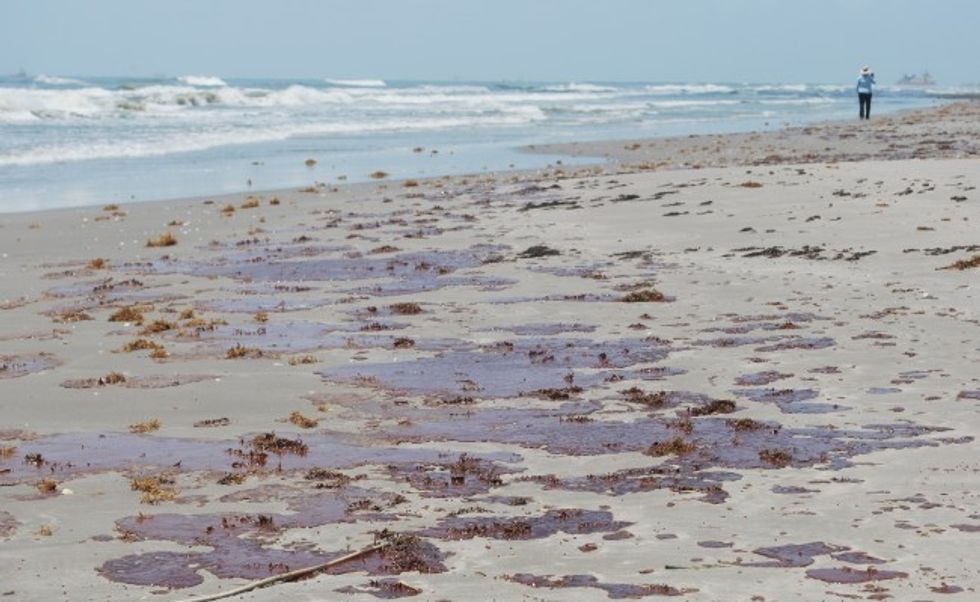 The federal government announced Nov. 10 the first oil and gas lease sale in the Gulf of Mexico since the BP explosion and oil spill in April 2010. Despite the devastating impacts of that spill on fish, sea turtles, dolphins and whale sharks, the new sale opens up 21 million acres to drilling, from nine miles to 250 miles offshore—a decision that perpetuates the same approach to drilling that led to the disaster.
"The Obama administration missed an opportunity to look at the real impacts of offshore oil drilling," said Deirdre McDonnell, an attorney with the Center for Biological Diversity. "Instead it's turning a blind eye to the risks."
The government claims oil and gas development in depths of water ranging from 16 to more than 10,975 feet is environmentally sound. Yet according to the president's own National Commission on the BP Deepwater Horizon Oil Spill, special risks emerge when drilling ultra-deepwater wells at depths greater than 5,000 feet—including the risk of an uncontrolled blowout like Deepwater Horizon, the largest manmade environmental disaster in U.S. history.
"Caving to industry, President Obama's giving the green light to offshore drilling we know has the potential to kill marine life and the coastal communities that depend on it," said McDonnell. "This sale is a return to business as usual. For the sake of a quick buck today, future generations will pay with polluted waters and devastating climate change."
More than a year after the BP Deepwater Horizon spill, effects are still clearly present—The National Oceanic and Atmospheric Administration has confirmed fishermen reports of Gulf finfish like red snapper with open and unhealed sores. University of Georgia scientists have documented a seafloor still covered in oil and dead creatures, and University of Central Florida research recently linked the oil spill to more than 150 dead dolphins that have washed up on Gulf coasts since January 2011, including 65 newborn, infants, stillborn or those born prematurely. Scientists are still examining the full impact of the spill, including those that may show up over time in the Gulf food chain and future generations of aquatic life. Many communities and residents whose livelihoods and culture are tied to the Gulf through fisheries, seafood and tourism are still recovering from the impact of the months-long gusher.
For more information, click here.
—————
The Center for Biological Diversity is a national, nonprofit conservation organization with more than 320,000 members and online activists dedicated to the protection of endangered species and wild places. www.biologicaldiversity.org