This website uses cookies to ensure you get the best experience while browsing it. By clicking 'Got It' you're accepting these terms.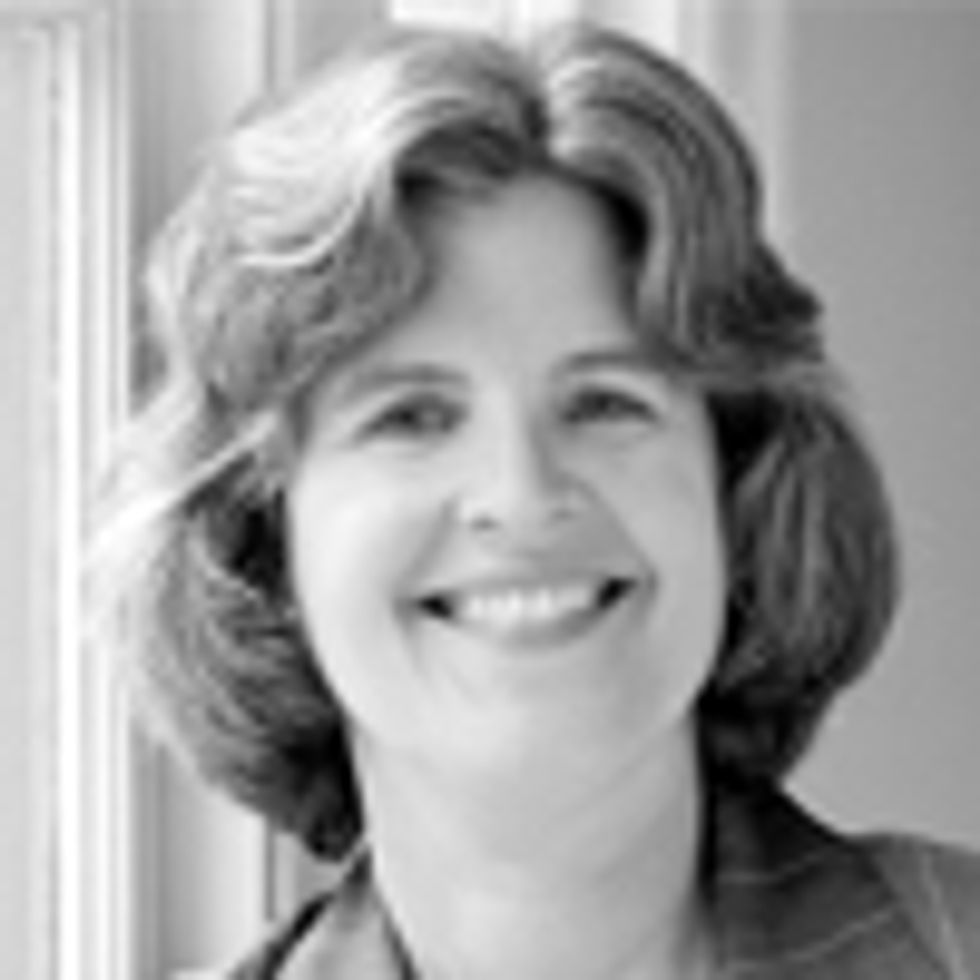 Last week I attended a conference in Washington DC with the lofty title, 3rd Advanced Regulatory and Compliance Summit on Food & Beverage Marketing & Advertising. The event's main sponsor was the law firm of Faegre Baker Daniels, whose numerous mega-corporate food clients include Cargill, Dean Foods and Nestlé. In addition, the firm represents—under the heading of "crop protection"—Big Biotech players such as Bayer, Dow and DuPont. The presenters were almost all industry lawyers, with a few government types. Not one member of the plaintiffs bar or anyone from a public interest organization was a speaker, and it seemed most of the audience was also from industry.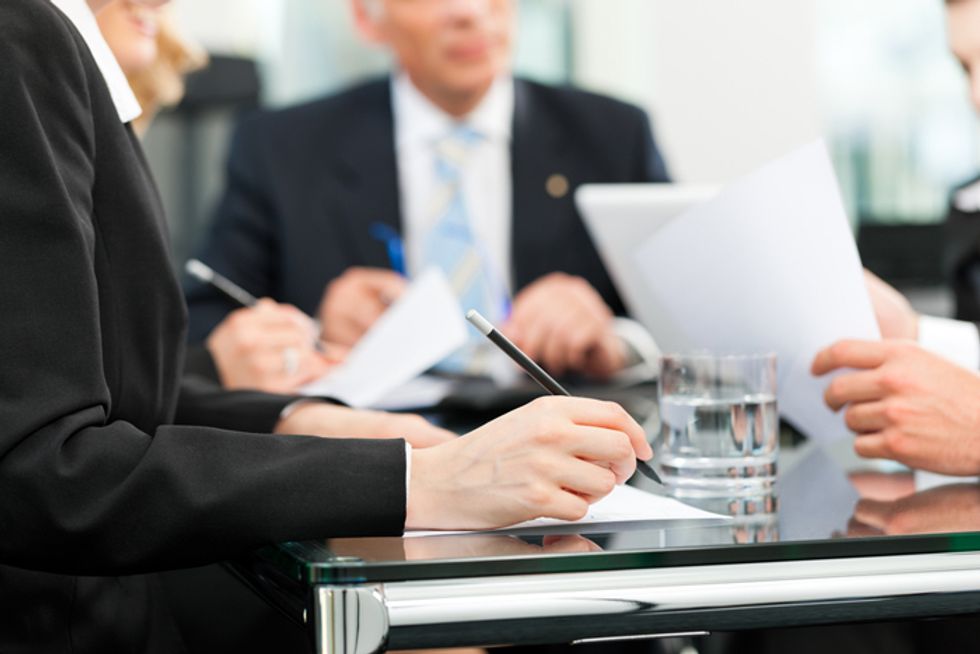 Photo courtesy of Shutterstock
In all fairness, I think it's a good thing for defense lawyers to share information and best practices about how food companies can and should comply with the law. Adhering to laws and regulations, as feeble as those rules can be, is a good thing and corporations should strive for it. And I am happy to report that's what most of this meeting was about: to help food companies (in legalese) "mitigate risk," as opposed to how to get away with skirting the law.
For example, in a session called Minimizing the Risk of Deceptive Health Claims Post-POM Wonderful an attorney with the Federal Trade Commission tried to explain what sort of "substantiation" a food company would need to back up any health claims. POM Wonderful has been embroiled in quite a fight with the feds over its exaggerated claims.
A similar presentation was called How to Use Clinical Studies, Data and Results without Violating FTC Regulations: A Case Study on Omega-3 Claims. You see, the feds are okay with making certain types of health claims on food products as long as you can back it up with actual science. Just how strong the research needs to be however, was never made very clear. When I tried to ask one government lawyer about what if the science is funded by industry, and the answer was also unsatisfactory; that might be considered as a factor but not a disqualifying one. Generally the feds like to consider these matters on a case by case basis.
The most unbalanced and frustrating panel was called Maintaining the Delicate Balance of Marketing to Children' Obesity and the Integrity of your Product. The main speaker was Elaine Kolish, director of the Children's Food & Beverage Advertising Initiative (CFBAI), a fancy name for the food industry's sad excuse for voluntary self-regulation. Numerous groups have criticized for its ridiculously generous nutrition guidelines and self-serving loopholes.
But to hear Kolish tell it, CFBAI was the best way to protect children, far better than government regulation. She claimed that all by itself, industry "has created robust rules, and changed them twice" and that "in a five-year period, self-regulation has done more than government." Of course it has, because that same industry "lobbied like hell to stop government" from doing its job in setting better guidelines. Throughout her presentation, which at times bordered on shrill, Kolish showed her utter disdain for the feds, along with numerous public interest groups. She disparaged Center for Science in the Public Interest, saying they engaged in "litigation by press release." She also attacked other groups including the Campaign for a Commercial-Free Childhood and Berkeley Media Studies Group for daring to complain about food industry exploitation of children.
Now reasonable people can disagree on this controversial topic and I realize I was attending an industry-friendly meeting, but Kolish said several things that should not have gone unchallenged. For example, she misrepresented the current science on how marketing to children is deceptive. If someone from the other side had been on that panel, the audience would have heard a far more balanced take. It was in fact a disservice to the industry representatives in the room to downplay the issue. I had this feeling at numerous other times during the event: that including a public interest perspective would have allowed for a more nuanced and stimulating discussion.
Another notable presentation was called Update on State Food Labeling Laws: How GMO Labeling Initiatives Impact your Business Strategies. Obviously industry is very concerned about the growing movement to label genetically-engineered foods. This panel was a good overview of current efforts, and mentioned several advocacy groups, including Food Democracy Now! for its role in the state bills. Unlike Ms. Kolish, the speakers on this panel—both with the sponsoring law firm—were factual and respectful. It was interesting, though not surprising, to see how much industry lawyers were staying on top of advocacy efforts.
Finally, as would be expected, there were several presentations on the current threat of private class action litigation over deceptive food marketing claims, some offering tips on how to defend against such lawsuits. I recently wrote about this trend in class actions. The "natural" cases were clearly a huge concern. One attorney in the audience suggested food makers stop using natural labeling at all, which was very sound advice and refreshing to hear. Also discussed was emerging case law in which judges are deferring to the Food and Drug Administration (FDA) ruling on whether or not "natural" labels should be allowed on products containing genetically-engineered ingredients. But no one in the room expected FDA to do so anytime soon.
Over the three day event, I had several constructive conversations with food industry attorneys who really don't want their clients to get into legal trouble. But it was also clear that their good advice can sometimes come into conflict with the marketing department. So next time you see a food product making a deceptive claim, it's probably either because the company received bad legal advice, or the marketers overruled the lawyers.
Visit EcoWatch's FOOD pages for more related news on this topic.
——–

By Michele Simon and Andrew Kimbrell
You may have noticed the impressive grassroots movement gathering steam lately over the labeling of genetically engineered (GE) foods. Recently, Connecticut became the first state in the nation to enact a law to require such labels, and 26 other states have introduced similar bills this year. Millions of Americans are demanding more transparency in the food supply and our elected officials are finally responding, after decades of work by groups like Center for Food Safety (CFS).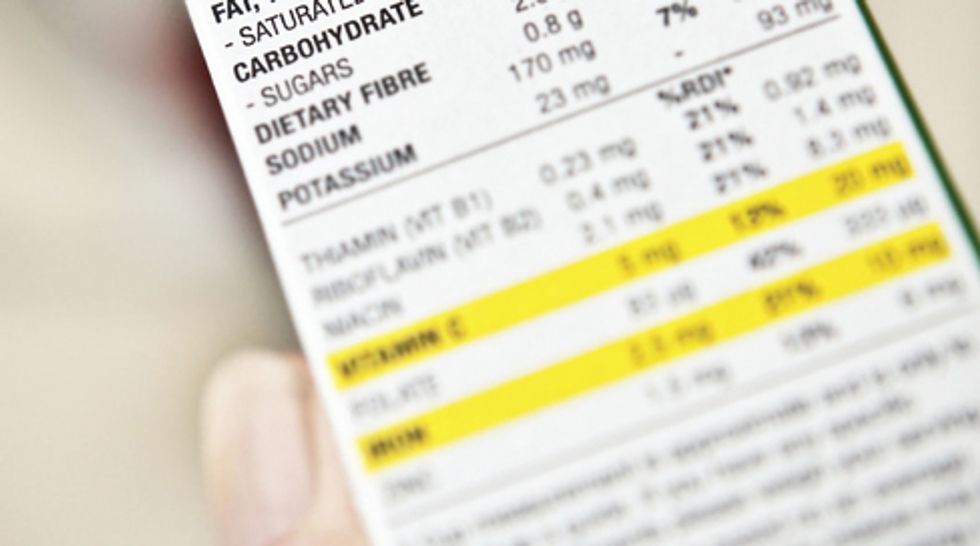 But one advocacy group, Center for Science in the Public Interest (CSPI), often seen as a leader in nutrition policy, stands virtually alone in its continued opposition to labeling GE foods. This stance is troubling and confusing given how outspoken CSPI has been for decades on food labeling and consumer information.
CSPI's position, explained in this recent news interview, boils down to three claims:
GE foods do not present either safety or nutrition concerns;
Processed GE foods do not contain genetically-engineered material;
Non-GE labels are "misleading" because they imply a safer or superior food.
Let's take these one by one.
GE Food Safety is an Open Question
First, CSPI claims that genetically engineered food labeling is "not a food safety or a nutritional issue—it's not like allergens or trans fats."
This is a pretty bold statement to make given how little information is available on the safety of GE foods. The U.S. Food and Drug Administration (FDA) does not require or conduct safety studies on GE foods, nor does it approve GE foods as safe. Instead, there is only confidential consultation between industry and FDA, where GE food developers decide what summary information to provide the agency; and even that is voluntary. So we are essentially taking the biotech industry's word that GE food is not hazardous. CSPI itself acknowledges that the government isn't doing its job, calling on FDA to "require a mandatory pre-market approval process" and "formally approve that the crop is safe for human and animal consumption." How can CSPI on the one hand admit we need more rigorous oversight, while on the other claim there is no safety issue? 
Further, while obviously no substitute for adequate food safety oversight, mandatory labeling of GE foods will allow the detection of adverse health effects of consuming such foods. Without labeling, anyone who gets sick from eating a GE food has no way of identifying the cause.
It's also odd that CSPI would distinguish allergens from GE foods, given that allergic reactions, which can be life-threatening, are the most widely accepted health threat posed by GE organisms. As Michael Hanson, senior scientist with Consumers Union, noted in his testimony in support of the Connecticut GE labeling bill in March:
"The human safety problems that may arise from GE include introduction of new allergens or increased levels of naturally occurring allergens, of plant toxins and changes in nutrition."  
He also testified in regards to the GE salmon moving closer to federal approval (despite overwhelming public opposition):
"Company data suggest that it may exhibit increased allergenicity."
And although the federal government has approved numerous pesticides genetically engineered into corn and cotton, in 2009 they also funded research to better determine if they can trigger food allergies. In the meantime, the allergy risk from GE food justifies a safety-based label similar to those warning that a food contains nuts.
Many Food Labels Are Not About Safety
In addition, safety is not the defining factor for requiring food labels. We label all sorts of things not based on safety concerns per se. Take basic ingredient labeling, which CSPI supports. We don't question the safety of every single ingredient that foods contain, but each is still required to appear on the label, because consumers have the right to know what is in their food.
Similarly, we don't require the listing of fat, sugar, salt, vitamins and minerals because we think those items are dangerous; rather, we require them because it helps the consumer make more informed choices, a concept with which CSPI appears to agree. To make its case for requiring chain restaurants to post calorie counts and other nutrition information, CSPI argues that, without such information, "it's difficult to make informed and healthy choices."
Why is labeling GE food any different? It isn't. Think about it this way: if we know a food ingredient is dangerous, we don't merely label it, we remove it from store shelves. 
Even Processed Foods Often Contain GE Material
CSPI also claims:
"... the great majority of foods that contain highly purified oils, corn sugars and cornstarch ingredients made from GE crops contain essentially no genetically modified DNA or protein."
First, CSPI's cleverly worded statement applies to a minority of foods, mainly sodas containing high-fructose corn syrup, as well as corn and soybean oil. But it excludes those foods most likely to have substantial amounts of GE ingredients: corn-based cereals, tortillas, tacos, corn chips, corn flour, corn grits, etc. For example, an important report called Cereal Crimes from the Cornucopia Institute in 2011 listed several cereal brands (labeled "natural") that tested positive for high levels of GE ingredients, "sometimes as high as 100 percent." Those products included well-known brands such as Kellogg-owned Kashi's GoLean and General Mills' Kix, a children's cereal.
In addition, numerous lawsuits are being filed against food makers using the "natural" label on products containing genetically engineered ingredients. To make their case, lawyers are conducting independent testing of products such as Frito-Lay snacks and finding genetically engineered proteins. In fact, according to the industry lobby, Grocery Manufacturers Association, an estimated 70 percent of products on supermarket shelves contain soy or corn ingredients likely to be derived from GE crops.
People Want to Know if Food is Genetically Engineered for Many Reasons
Moreover, consumers care about GE labeling for more than just health reasons. For example, many people know that growing GE crops is an unsustainable practice that harms the environment. The vast majority of genetically engineered crops are designed to withstand herbicides, and therefore promote indiscriminate herbicide use. As a result, genetically engineered crops have increased herbicide use by a substantial 527 million pounds in the 16 years from 1996-2011. Most of this increase is attributable to glyphosate, the active ingredient of Roundup herbicide, sprayed on Monsanto's "Roundup Ready" crops. This heavy use of glyphosate is known to harm plants and wildlife, and some studies suggest harm to farmers as well. Further, the glyphosate onslaught has triggered an epidemic of glyphosate-resistant weeds that in turn lead to greater use of more toxic herbicides. People should have the choice to avoid foods that lead to such environmental harms (a concern CSPI appears to share), as they do with other types of "eco" or "green" labels.
Non-GE Claims Are Not Misleading, the Absence of GE Labeling Is
Finally, CSPI also alleges that "non-GMO label claims are misleading, since they falsely imply that food made without GE ingredients is safer or superior in some other way."
But it is no more misleading to label a food as non-GMO than it is to label "orange juice from concentrate." Neither statement is about safety. These are strictly factual and non-controversial disclosures. (Same is true for a label disclosing that a food or ingredient is genetically engineered.) Far from misleading consumers, such a label would empower those who want GE foods to purchase them, and enable others to avoid them. If anything is misleading, it's the lack of mandatory labeling of GE foods. CSPI again entirely misses the point that food labeling is not only about safety or being superior, but about informed choice.  
CSPI is Out of Step with Democracy
Finally, CSPI is in a dwindling minority in its position. Numerous polls indicate that Americans want GE food labeling, with most results topping 90 percent. What other issue can you get 90 percent of Americans to agree upon? Last fall, six million Californians voted for GE food labels, despite a $45 million campaign of lies and dirty tricks to stop Proposition 37 from passing, just narrowly.
Moreover, 1.2 million people have now endorsed a Center for Food Safety legal petition from 2011 demanding FDA require the labeling of GE food. In addition, 64 other nations already require GE labels, including Japan, Australia, Brazil, China, Russia, and the entire European Union. It is only a matter of time before we see required labeling of genetically engineered food in the U.S. Meanwhile, having an organization such as CSPI speak out against GE food labeling is counterproductive. We hope they soon join the growing chorus of voices and support our right to know.
Visit EcoWatch's GE FOODS page for more related news on this topic.
———
SHARE YOUR THOUGHTS BELOW: Should genetically engineered foods be labeled or should they be banned?
———

EcoWatch Daily Newsletter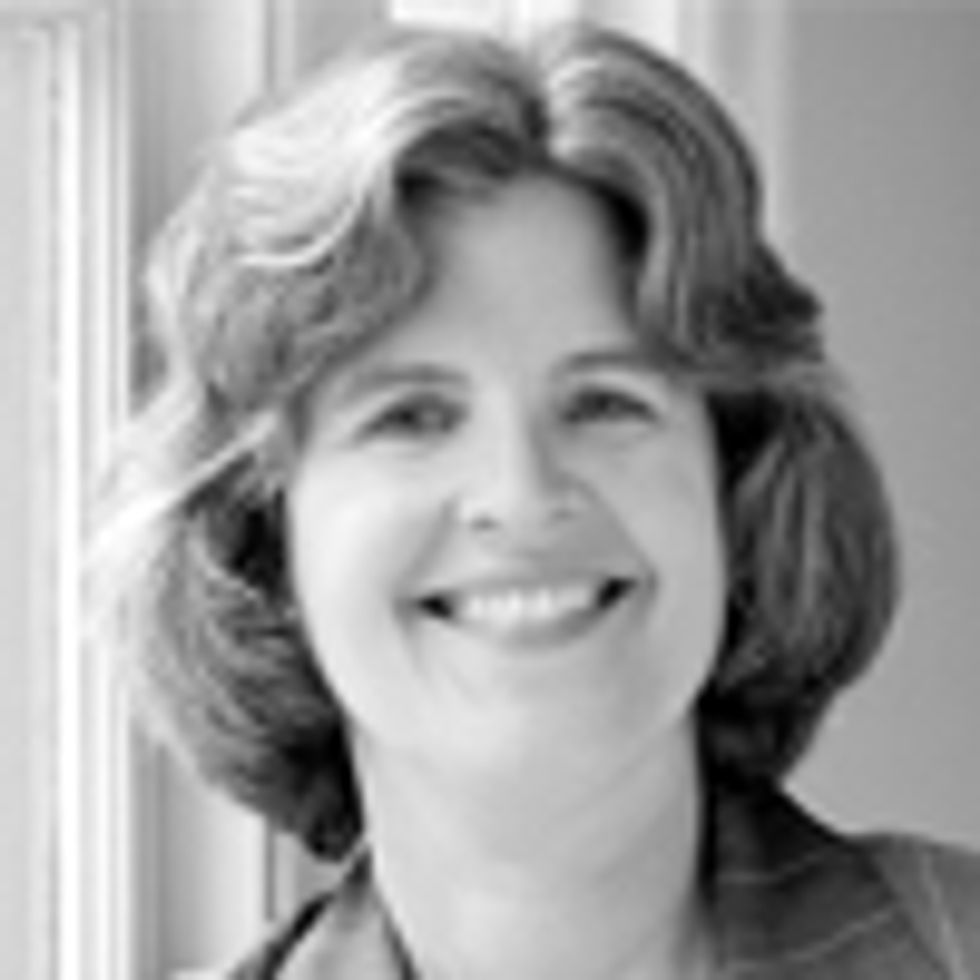 Last month, I participated in an important panel at a childhood obesity conference to discuss the current strategy backed by some advocacy groups: asking industry to market "healthier" foods to children. But as Susan Linn and I recently argued, any marketing to children is harmful, regardless of the product's nutritional content.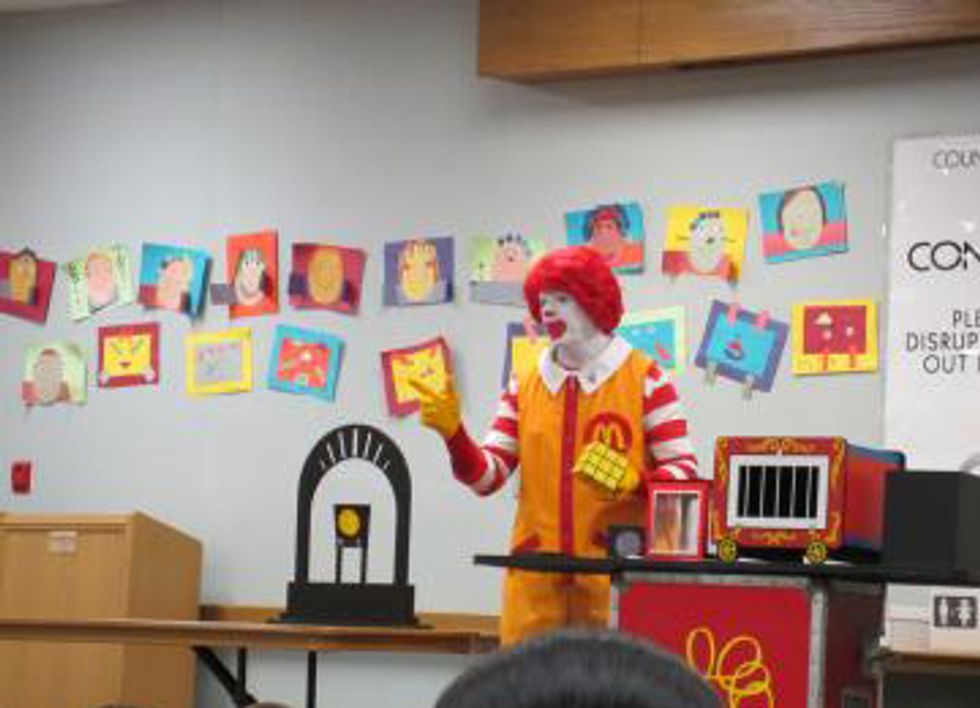 Instead of begging corporations to tweak the grams of sugar, fat and salt that these highly processed junk foods contain, we should demand that industry stop exploiting children altogether. Some advocates argue this approach is too radical. But it's actually far more practical and ultimately more effective because of certain key tactics that industry uses to target children.
You Can't Put Nutrition Standards on a Clown
A nutrition standards approach to marketing to children fails to address the powerful and ubiquitous marketing strategy of branding. When Ronald McDonald goes into elementary schools or anywhere else he may roam, he (in the words of McDonald's own CEO) "does not hawk food." Problem solved, right? Except that the very purpose of using Ronald as a brand ambassador is to get children to associate fun and happy times with McDonald's. This technique is so effective that young children prefer the taste of food wrapped with the McDonald's logo. This is true even for food McDonald's doesn't sell. Here is how researchers described it: "Our findings add to past research by demonstrating that specific branding can alter young children's taste preferences." That's powerful stuff.
Another study of 3 to 5-year-old children found that McDonald's was the most recognized brand, followed by other fast food and soda brands. (The children were shown 50 different brands across 16 product categories.) These researchers seemed surprised that even very young children could recognize brands, "at a much earlier age than previously theorized."
Branding is a key strategy for every corporation trying to build lifelong brand loyalty among impressionable children. They know the key to getting more consumers hooked on their products is to target children as young as possible. There is simply no way to apply nutrition standards to branding.
Stealth Ads on the Internet Don't Have Nutrient Content
Another critical way that food corporations such as McDonald's target children is through "advergaming" websites. For example, you hardly see any food images on HappyMeal.com, just a lot of fun and games. So improving nutrition standards won't work there either. Moreover, the name of the game for such sites is to gather information about users, which in this case are unsuspecting children. That's why the Center for Digital Democracy filed a complaint last year with the Federal Trade Commission charging that McDonald's and several other food and media corporations violated the Children's Online Privacy Protection Act by asking children to share their friends' email addresses. But as Adweek explained, McDonald's engages in even more aggressive tactics:
McDonald's website for Happy Meals goes a step further, inviting children to make a music video by uploading their pictures and encouraging them to share the video with up to four friends, who then receive an email from McDonald's: "You've been tagged for fun by a friend! Check it out! It's a Star in Video at the McDonald's Happy Meal Website."
That Happy Meals contain apple slices and milk seems rather irrelevant when you consider how low this corporation will stoop to exploit children. According to McDonald's internet privacy policy (almost a year after this complaint was filed) the company still encourages children to share friends' names and email addresses but assures us that such information is deleted after McDonald's contacts the friend. That's a relief.
Most importantly, research suggests that this sort of stealth advertising can be more effective than traditional television commercials because children are less aware of online ads, probably because they are too busy having fun. According to a report from the Kaiser Family Foundation:
From a marketer's perspective, one of the potential advantages of an "advergame" is the ability to draw attention to your brand in a playful way, and for an extended period of time (at least relative to a 30-second television ad) … On the Internet, the boundaries between advertising and other content may be harder for a child to distinguish. This medium does not have the natural breaks between commercial and non-commercial content which typify television.
That could help explain why the most recent federal government report on food marketing to children suggested that corporations were shifting their advertising spending from television to "new media" such as online, mobile and viral marketing, which are also relatively inexpensive. 
An Incremental Approach to End Food Marketing to Children
Some advocates contend that tweaking the nutritional content of foods marketed to children is a good approach because it's incremental, while stopping marketing altogether is asking for too much. But why must this be the only way to engage in incrementalism? I can think of many incremental alternative solutions to the nutrition approach to food marketing to children. The possibilities are truly endless, starting with the above examples of branding and internet targeting.
Let's take branding. Even if McDonald's won't agree to Corporate Accountability International's demand to Retire Ronald, there are plenty of smaller steps the fast food giant could take right now. For example, Ronald could stop visiting grade schools. I would consider that a pretty huge victory; far better than the addition of apple slices and milk to Happy Meals. Or Ronald's image could stop appearing on children's toys. Speaking of toys, McDonald's could stop including them in Happy Meals. As could other fast food chains like Burger King, which is now promoting its "BK Crown Activity Box" with various toy tie-ins. Imagine, parents buying food for the food, not the toys.
These and many other incremental steps the food industry could take to stop targeting children have the advantage of not being dependent on nutrition standards that industry gets to define and manipulate. It's also far easier to monitor and enforce a policy such as "no advergaming" than one based on grams of salt, sugar and fat. But most importantly, marketing to children is inherently deceptive and harmful and we should demand corporations stop engaging in this unethical behavior. Because that's the right thing to do.
Visit EcoWatch's FOOD page for more related news on this topic.
——–
SHARE YOUR THOUGHTS BELOW: Is marketing unhealthy fast food to children immoral?

——–