This website uses cookies to ensure you get the best experience while browsing it. By clicking 'Got It' you're accepting these terms.


The best of EcoWatch, right in your inbox. Sign up for our email newsletter!
Former New York City Mayor Michael Bloomberg will write a $4.5 million check to help cover the United States' commitment to the Paris climate agreement.
His offer fills the significant funding gap created by President Donald Trump's plan to withdraw from the global climate accord, which made the U.S. the only country opposed to the deal. Trump has also proposed deep budget cuts for international programs, including ones on climate.
EcoWatch Daily Newsletter
This was a year of tug-of-war for the environment. With Donald Trump becoming president of the U.S. at a time when wildfires, hurricanes, and floods were devastating the country, it was challenging for scientists, activists and concerned citizens to get their voices heard. But several stood out as global leaders on climate and helped give rise to those who were silenced. Below are 14 of the most notable influencers of 2017 and how they fought for a cleaner, safer environment for all.
Bloomberg Philanthropies / YouTube
A group of U.S. leaders, including California Gov. Jerry Brown and former New York City Mayor Michael Bloomberg, reaffirmed the country's commitment to its Paris agreement targets this weekend at the COP23 talks in Bonn, Germany. U.S. senators, governors, mayors, state senators and business leaders reiterated at the U.S. Climate Action Center that the U.S. is "still in" the Paris agreement.
Some senators also met with international officials to assure them that they, along with state elected leaders, will not only challenge Trump's agenda, but that cities and states are making progress on their own. On Saturday, Bloomberg and Brown presented "America's Pledge," which will capture and quantify emissions reductions by cities, states, universities and businesses.
It's a big week for me. Monday was the official publication date of Climate of Hope, my new book co-authored with former New York City Mayor Mike Bloomberg.
Speaking at a rally in Kentucky Monday night, President Trump told the crowd his administration is "preparing new executive actions to save our coal industry and to save our wonderful coal miners from continuing to be put out of work."
The president also promised to "turn the EPA from a job-killer into a job creator." The timing of the executive order in question, which reportedly includes ordering a rewrite of the Clean Power Plan and threats to the social cost of carbon, was pushed back again by the White House on Monday. The president will reportedly sign the order by the end of this month.
Speaking of job killers versus job creators, Senate Majority Leader Mitch McConnell vowed Saturday to oppose the Trump budget's proposed cuts to the Appalachian Regional Commission, which helps with economic revitalization in areas devastated by coal's decline.

Hours before Trump's rally, electric company Dayton Power & Light announced plans to close two of its coal-fired plants in Ohio by next June. The company announced in a statement that, "without significant changes in market conditions," the J.M. Stuart and Killen plants would not be "economically viable beyond mid-2018."
"Despite claims to the contrary, King Coal is not coming back," said Michael Bloomberg. "Four coal-fired power plants have been slated for retirement since November, reflecting strong demand for clean energy over polluting coal."
The plants, which sit at the heart of a region Trump promised to revitalize, generate 3,000 megawatts of energy and employ nearly 500 workers. In a settlement reached earlier this year with groups including the Sierra Club, the company will invest in 300 megawatts of solar and wind projects by 2022 and provide a $2 million fund for the communities affected by the plants' closures.
"The rapid deployment of clean energy is unstoppable," Bruce Nilles, senior director of the Sierra Club's Beyond Coal Campaign, said. "What is missing in Ohio and too many communities is a plan to help the impacted workers and communities make the transition away from coal."
For a deeper dive:

Trump rally: Reuters EO: Politico Pro, The Hill, Washington Examiner McConnell: AP, E&E Commentary: The Hill, Dan Cohan op-ed Coal: Reuters, The Hill, Dayton Daily News, Dayton Business Journal Commentary: Axios, Shane Savitsky analysis
For more climate change and clean energy news, you can follow Climate Nexus on Twitter and Facebook, and sign up for daily Hot News.
Ocean warming from climate change could make some parts of the world "uninsurable," according to a new report from global insurance trade body, the Geneva Association.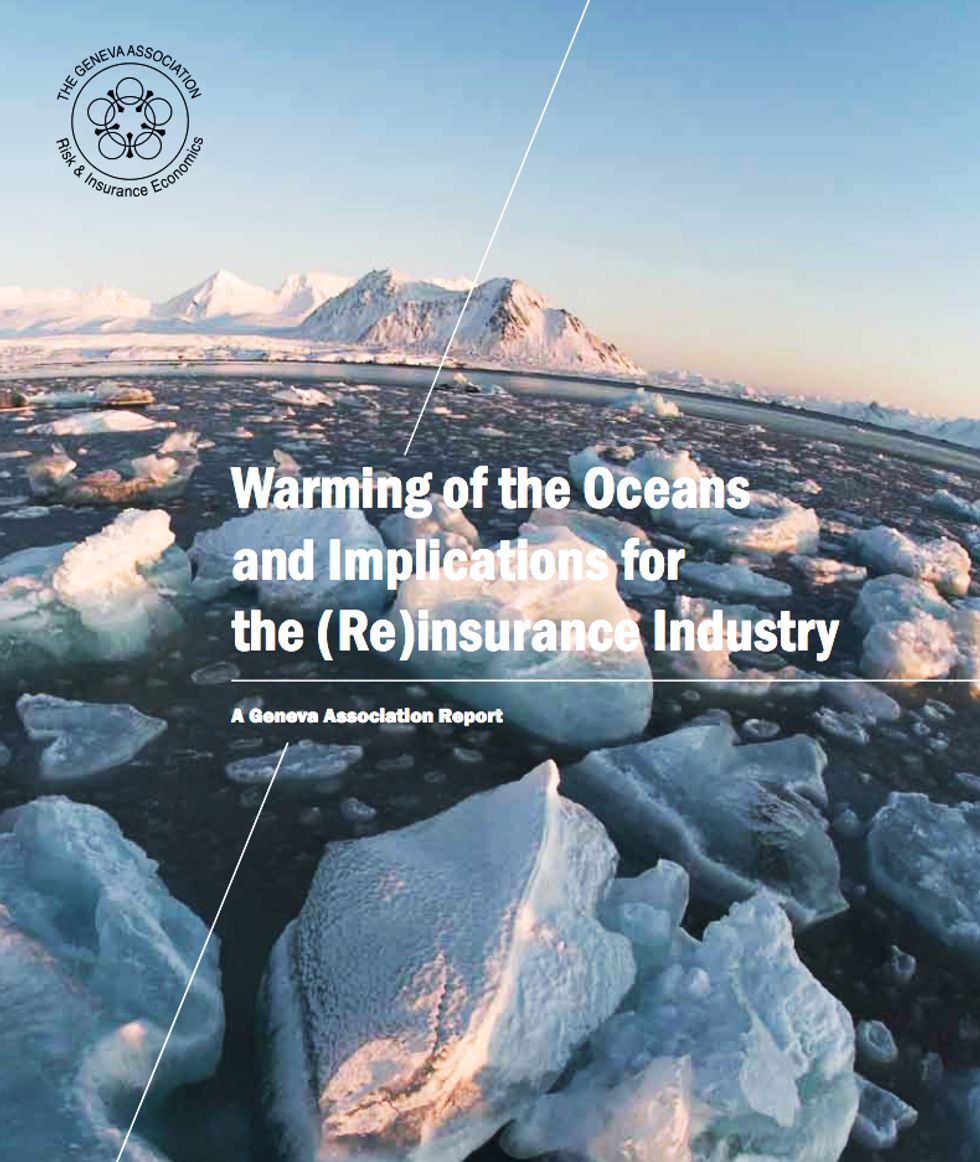 It warns that the speed at which global oceans are warming is threatening the industry's ability to sell affordable policies around the world, with parts of the United Kingdom (UK) and the U.S. state of Florida already facing "a risk environment that is uninsurable."
And these areas are unlikely to be the last that will experience such problems.
But in the UK, hundreds of thousands of homeowners in areas at high risk of flooding will still be able to insure their properties, after the government struck a deal with the industry.
The deal—introduced as part of the government's new water bill—comes just weeks before the current agreement is set to expire and follows lengthy negotiations with the Association of British Insurers.
The agreement will cap flood insurance premiums, linking them to council tax bands so that people in high risk areas will know the maximum they will have to pay, while a levy on all UK household insurers will be used to create a fund to cover claims for people in high-risk homes.
The new bill also includes plans to increase competition in the water market and improve drought resilience. Meanwhile the government announced an extra £370 million of flood protection funding for 2015-2016 and committed to increase funding each year to 2020—adding to the £2.3 billion they say is currently earmarked for flood defenses.
There has been rising friction in recent years between the insurance industry and governments around the world who are struggling to shore up flood protection.
The Geneva Association—which is overseen by executives from some of the world's largest insurance firms—warns that governments will have to step up their action to protect their towns from the effects of climate change.
Warming oceans have already locked-in shifts in climate, even if countries' attempts to reduce greenhouse gases proved successful.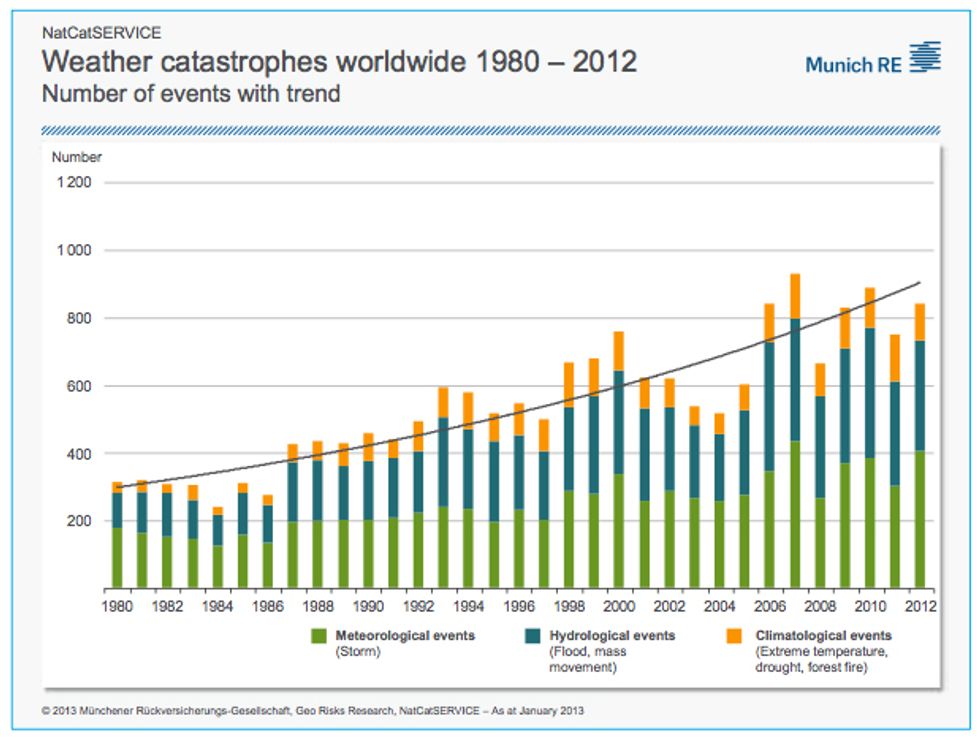 John Fitzpatrick, secretary general of the Geneva Association said:
Given that energy from the ocean is a key driver of extreme events, ocean warming has effectively caused a shift towards a "new normal" for a number of insurance relevant hazards. This shift is quasi irreversible—even if greenhouse gas (GHG) emissions completely stop tomorrow, oceanic temperatures will continue to rise.
 As oceans warm, they expand, contributing to rise sea levels. Melting ice sheets and glaciers are also contributing.
The average global sea has risen nearly 20cm  over the past century—with faster rises seen in more recent years. In its most recent report in 2007, the Intergovernmental Panel on Climate Change estimated that the sea levels rose an average of 1.8mm per year from 1961 to 1993 and 3.1mm from 1993 to 2003.
As well as rising sea levels, scientists believe warmer oceans contribute to an increase in evaporation from the surface of the seas, leading to heavier rains and the potential for more storms.
Such factors may have contributed to Hurricane Sandy, which hit New York and New Jersey last year, costing the U.S. economy about $65 billion, warns the Geneva Association.
Earlier this month, New York Mayor Michael Bloomberg announced a $20 billion plan to protect the city from future storms including building flood walls, levees and gates as well as funding for flood proofing measures for property owners and hospitals.
The number of weather catastrophes, including storms, heatwaves and forest fires have risen from around 300 a year in 1980 to around 900 in 2012, according to figures from reinsurer, Munich Re.
The new report calls on governments to invest more in flood defenses and tighten building restrictions in risky locations to mitigate the fallout of extreme weather hazards. They warn of the growing trend for an increasing number, and value, of properties being built along waterways and coastlines—pushing up the cost when disaster hits.
Visit EcoWatch's CLIMATE CHANGE page for more related news on this topic.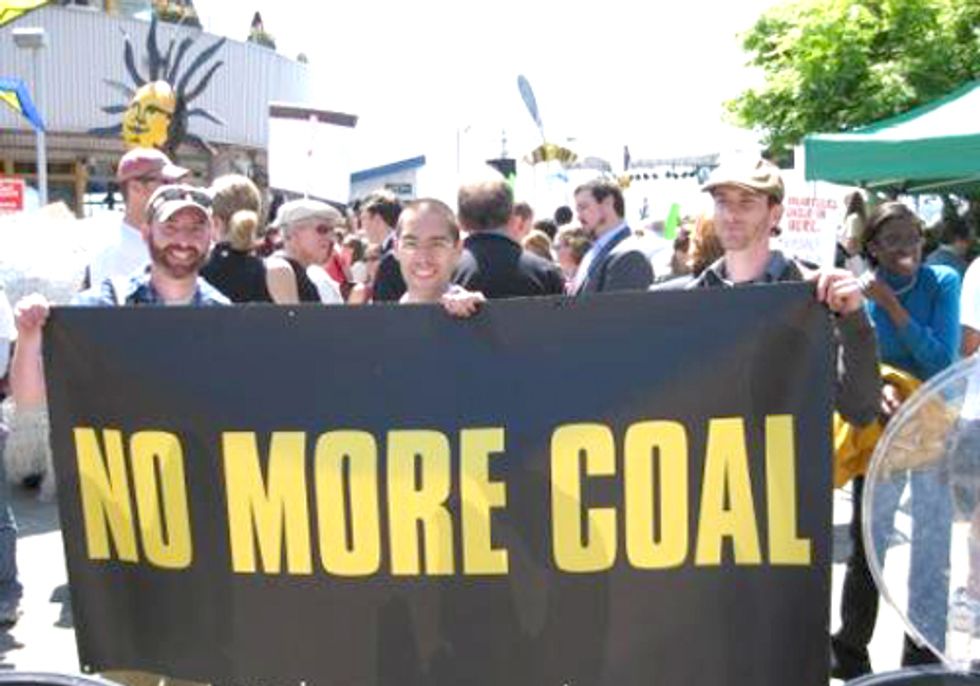 On Feb. 29 the Sierra Club marked a major milestone in the transition to clean energy as the Fisk and Crawford facilities in Chicago became the 99th and 100th coal-fired plants to announce retirement since January 2010. These iconic Midwest Generation owned plants are two of nine coal-fired plants from Chicago to Pennsylvania that announced plans to retire, including the Portland plant in Mt. Bethel, Pennsylvania.
The Sierra Club's goal is to retire one third of America's polluting coal plants by the year 2020 and replace that power with clean energy like wind and solar. Coal industry executives have called the Beyond Coal campaign "unrelenting and dramatic," with "hard hitting messages that put local officials in uncomfortable positions." A powerful grassroots movement has grown dramatically in recent years, made up of dozens of local and national groups and more than a million people taking action around the country.
"We are winning as city by city, communities are standing up and saying no to coal," said Mary Anne Hitt, director of the Beyond Coal campaign. "This latest milestone underscores the movement occurring across the country, and we will not power our future with the outdated energy sources of the 19th century. Now we must ensure that the transition from coal to clean energy happens in a way that protects workers and communities."
Pollution from coal-burning power plants contributes to a host of health problems, including respiratory illnesses and asthma attacks, heart disease and cancer. Retirement of these 100 plants is estimated to prevent more than 2,042 premature deaths, 3,299 heart attacks and 33,053 asthma attacks, according to the Clean Air Task Force.
"The Beyond Coal campaign deserves a big congratulations and thank you from everyone who values clean air," said Michael Bloomberg, philanthropist and mayor of New York City, whose Bloomberg Philanthropies recently donated $50 million to the Beyond Coal effort. "We are clearly witnessing the end of our dependency on coal and the move toward a cleaner energy future."
In addition to securing retirement dates for more than 100 coal plants nationwide and continuing to keep a watch on their progress to ensure they phase out on schedule, the Beyond Coal campaign has prevented 166 new coal plant proposals from being built. Preventing new coal plants and retiring existing coal plants has opened the space for clean energy. The U.S. solar and wind capacity is now over 50,000 megawatts, enough to power 11 million homes, and nearly 180,000 people are now employed by the solar and wind industries.
Many energy companies have decided not to invest in new coal plants due to economic reasons. A recent report by the Energy Information Agency predicts that coal-fired electricity will continue to decline in coming years.
Since the Beyond Coal campaign began:
Proposals for 166 new coal-fired power plants have been abandoned, opening market space for clean energy.
The campaign has helped secure retirement dates for 106 existing plants, meaning nearly 13% of current coal generation is now slated for retirement.
New mountaintop removal mining permits have slowed to a trickle.
19 colleges and universities have won fights to phase out coal plants on their campuses, thanks in large part to the hard hitting campaigns of Sierra Student Coalition.
Hundreds of thousands of people have mobilized in support of strong clean air and water protections.
Sierra Club and its allies signed an agreement with the Tennessee Valley Authority to phase out coal plants, representing the biggest clean air agreement in the history of the Southeast.
 "As America transitions away from coal, we must ensure that the communities, workers and families who have lived with and worked with coal will have opportunities to help lead us into a clean energy future," said Beyond Coal campaign lead volunteer Verena Owen.
For more information, click here.
—————
The Sierra Club's Beyond Coal campaign started as a three-person campaign in 2002 and has quickly grown into a powerhouse effort that is changing the way America produces energy. In 2001, the Bush administration met with coal industry representatives as part of a closed-door energy task force, to craft plans for a new "coal rush" -- the construction of 150 new coal-fired power plants. Had the industry prevailed in building these plants, the nation would have been locked into the use of 19th-century dirty fuels for the foreseeable future. The potential for entrepreneurs to develop wind, solar and other clean technologies would have been crippled. Working with local people in neighborhoods across the country, Sierra Club organizers began fighting Big Coal's efforts to push through these plants. Together, they achieved one victory after another.
The Sierra Club is the largest grassroots environmental organization in the country, with over 1.4 million members and supporters.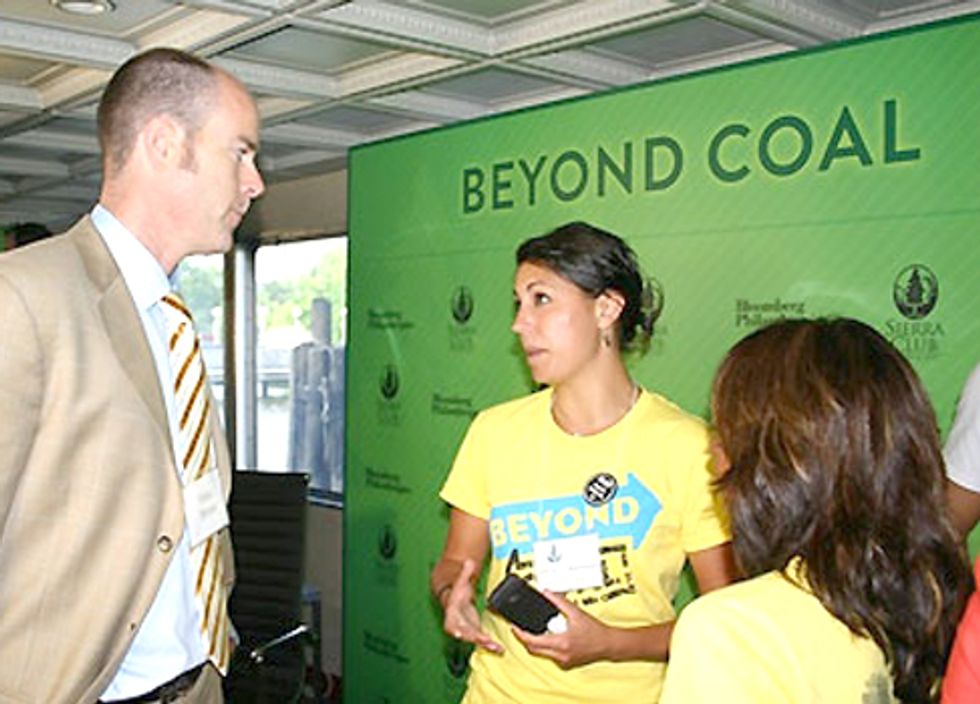 On Feb. 29, Mayor Rahm Emanuel and Midwest Generation announced the planned retirement of the Fisk and Crawford coal plants, two of the oldest and dirtiest coal-fired power plants in the nation located in the heart of Chicago's Southwest side. According to an agreement signed by Midwest Generation, the Clean Power Coalition, and the City of Chicago, the Fisk coal plant in Pilsen will retire in 2012 and the Crawford coal plant in Little Village will retire by 2014. As part of the Chicago Clean Power Coalition, Sierra Club has worked with an incredible group of local community organizations to retire these coal plants due to the dangerous health impacts on the families of Chicago.
"Today's announcement of the retirement of the Fisk and Crawford coal plants is a triumph for Chicago families," said Sierra Club's Executive Director Michael Brune. "These old and dirty plants have been polluting two thriving Chicago neighborhoods for over 100 years. The effort to end pollution from the plants has been an uphill battle for a very long time. This announcement is the culmination of many years of hard work by local families and concerned residents in Pilsen and Little Village, and this victory belongs to them. Pollution from these coal plants has been making local residents sick since 1903, contributing to asthma attacks, respiratory illnesses and other health problems. This is giant leap in our work to move America beyond coal."
Chicago is the only major metropolitan area with not only one, but two polluting coal plants within the city limits, and the Sierra Club, along with the Chicago Clean Power Coalition, has been working with Mayor Emanuel to retire these two Midwest Generation plants. The coal burned in these plants is brought in from Wyoming, the power is sold out of state, and the profits go to a California-based company, leaving Chicago to deal with the pollution. The announcement marks the end of a long and difficult battle led by the Chicago Clean Power Coalition to protect the health of the Pilsen and Little Village residents.
"This is a grassroots victory for environmental justice. Over the past year-and-a-half, hundreds of Chicagoans have logged calls to their Aldermen, to the Mayor, to Midwest Generation, delivered thousands of postcards and petitions, marched in the streets and demanded that every person, regardless of who they are where they live, has the right to breathe clean air," said Tony Fuller, volunteer for the Sierra Club. "This victory proves that when communities and organizations work together, they can stop big polluters in their tracks."
According to a 2011 National Association for the Advancement of Colored People (NAACP) report, Crawford and Fisk were ranked number one and number three respectively on a list of the top environmental justice offenders national wide.
"This is a tremendous victory for our frontline communities who are forced to breathe this air day in and day out," said Rosalie Mancera of Pilsen Alliance. "This is the first of many victories to come in Illinois, as people from all different backgrounds will come together to move coal out of their back yards and bring clean air and clean jobs to their neighborhoods."
While this is a tremendous victory for the health of Chicagoans, Midwest Generation still has four other major coal plants throughout Illinois. Midwest Generation will be making critical decisions in the next several months with whether to make risky investments in retrofitting these old coal plants or choose to set retirement dates and invest in clean energy.
"Chicagoans can breathe easier thanks to Mayor Emanuel's leadership in closing these old, polluting coal plants," said Jack Darin, director of the Sierra Club, Illinois Chapter. "Mayor Emanuel knows that moving Chicago from coal to clean energy works for all of us, and we applaud him for his efforts to bring cleaner air to Pilsen, Little Village, and all of Chicago. Now, as America transitions away from coal, we call on Midwest Generation and other power companies to ensure that communities, workers and families will have a just and stable transition from working with coal to becoming leaders in a clean energy future."
Last Year the Sierra Club joined forces with Michael R. Bloomberg, Mayor of New York City, and his Bloomberg Philanthropies to combat the dangerous health effects coal pollution has on children and families across the nation.
"Mayor Rahm Emanuel and the City of Chicago have taken a big step forward in building a healthier and environmentally sustainable city. Mayor Emanuel is a leader who understands the need for immediate steps to improve public health and make long-term investments in our urban infrastructures," said Michael R. Bloomberg, philanthropist and mayor of New York City. "Today is also a great step forward for the Beyond Coal Campaign that has been working with Mayor Emanuel, residents, and local organizations. With today's development, Chicago joins the legion of cities across America who have committed to putting our country on a new energy path."
Chicago has been a key target for Sierra Club's national Beyond Coal campaign, aimed at replacing dirty, polluting coal-fired power plants with clean energy like wind and solar power.
The Fisk and Crawford plants are the 98th and 99th plants to be retired since the Beyond Coal campaign began. They join the ranks of coal plants like Cane Run in Louisville, Kentucky and GenOn in Alexandria, Va. and a fleet of First Energy Plants in Ohio who announced their historic retirements in recent months. The Beyond Coal Campaign aims to replace dirty, polluting coal-fired power plants with clean energy like wind and solar power. The campaign, in conjunction with allies around the country, have stopped more than 150 coal plants from breaking ground, and the number of planned retirements continues to grow as the nation transitions to a clean energy future.
For more information, click here.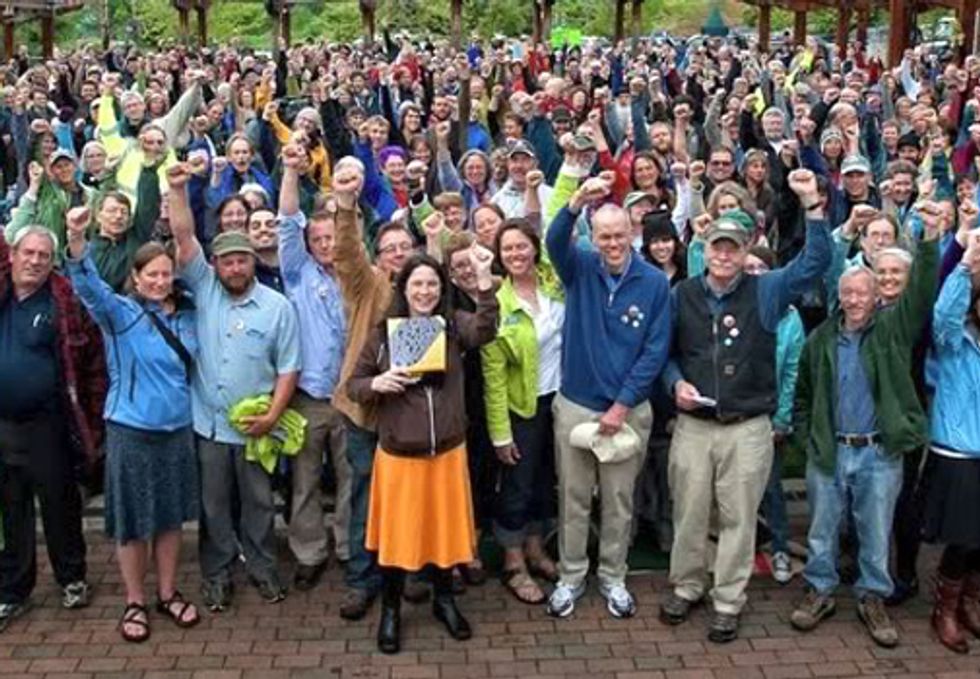 The outlook for coal continued to dim in 2011 as dozens of proposed new coal-fired plants were taken off the drawing board and utilities announced over more than 25,000 megawatts of coal plant retirements this year—and the nation saw record investments in wind and solar. Plant by plant, community by community, citizens joined together this year to show that they aren't waiting for Washington to move their local communities towards clean sources of energy like wind and solar.
What's more, a game-changing partnership with Bloomberg Philanthropies this year made clear that coal power is on the way out—the $50 million donation will help the Sierra Club move the nation beyond coal, with the goal of retiring a third of the nation's aging coal plants by 2020.
"Coal is a dirty and outdated fuel that is making our kids sick, causing asthma attacks and other health problems," said Mary Anne Hitt, director of the Sierra Club's Beyond Coal Campaign. "2011 was a landmark year where coal's prospects were eclipsed by clean energy—this is the year that investors realized that coal is a losing bet."
2011 By the Numbers
0—New coal plants broke ground
161—Total number of new coal plants abandoned or defeated since 2002 (12 in 2011)
89—Total number of coal plant retired or announced to retire since 2010 (48 in 2011)
19 colleges announced retirements of their campus coal plants
11 percent of existing coal-fired generation now announced to retire
1 veto of the largest mountaintop removal coal mining permit ever proposed
1,046 megawatts of solar power installed (the largest in history) and 3,360 megawatts of wind energy brought online during first three quarters of 2011
20 percent—Percentage of electricity that Iowa is now getting from wind power
$50,000,000 donation from Bloomberg Philanthropies to move beyond coal
"We are clearly witnessing the end of our dependency on coal and because of our successful efforts we are helping to move our nation toward a cleaner energy future that benefits both the public health and the public good," said Michael Bloomberg.
Nationwide, the price of coal is going up, while wind and solar prices are coming down—making new coal plants a poor investment. Citizen opposition, rising costs of coal and increased accountability have stopped 161 proposed coal plants over the past decade. And in the past two years, an unprecedented number of utilities opted to close outdated existing coal plants and pave the way for clean energy innovation.
In Alexandria, Va., a coal plant on the banks of the Potomac river—one that has been polluting the nation's capital for six decades—announced that it would phase out. In San Antonio, community groups heralded the mayor's announcement that the city would replace its coal plant with a massive solar power installation. In Centralia, Washington, a landmark agreement brought together workers and concerned citizens to retire the coal plant and make major new community investments in clean energy. And in the Southeast, an agreement with the Tennessee Valley Authority will phase out 18 units at coal-fired power plants and will invest $350 million in clean air projects.
The end of 2011 also heralded a major victory, as Sierra Club and its allies applauded the U.S. Environmental Protection Agency's (EPA) announcement of new mercury protections, which will require coal plants to install modern pollution control technology. Most of the country's coal plants were built before 1980, and many lack modern pollution controls. As much-needed new guidelines go into effect to protect people from toxic mercury, soot and smog spewing from these outdated coal plants, utilities will need to decide whether they will invest in updating aging plants, or switch to more effective sources of clean power like wind and solar. With wind prices now as low as 3 cents per kilowatt hour in Texas—a third of the price of new coal plants—smart business decisions will increasingly point towards wind power.
The call for clean energy has been especially strong on the more than 40 campuses nationwide where students are organizing to move beyond coal. Just this year Penn State University, Oberlin College, Case Western Reserve University, Ohio University, Miami University of Ohio, Eastern Illinois University, Western Illinois University, Southeast Missouri State University, Clemson University, University of Minnesota, and most recently St. John's University (MN) have all made commitments to phase out coal plants on their campuses. One third of all of the campus-based coal plants in the country are now on their way to retirement.
Students at Miami University won their campaign in just a single semester with actions including collecting more than 2,000 petitions and hosting an underwear flash mob while students at Ohio University celebrated victory in one of the longest-running and toughest Campuses Beyond Coal campaigns in the heart of coal country.
"Citizens across this country who are frustrated at the lack of leadership in Congress on critical issues of clean air, new jobs and combating global warming are taking action and seeing real results in their local communities, plant by plant, state by state," said Hitt. "The sooner we make the transition off of coal the sooner we can all breathe a little easier."
The Sierra Club Beyond Coal Campaign is a nationwide campaign working to stop the construction of new coal plants, to phase out existing coal plants and replace them with clean energy like wind and solar, and to keep U.S. coal reserves underground and out of world markets. Click here to learn more.
For more information, click here.