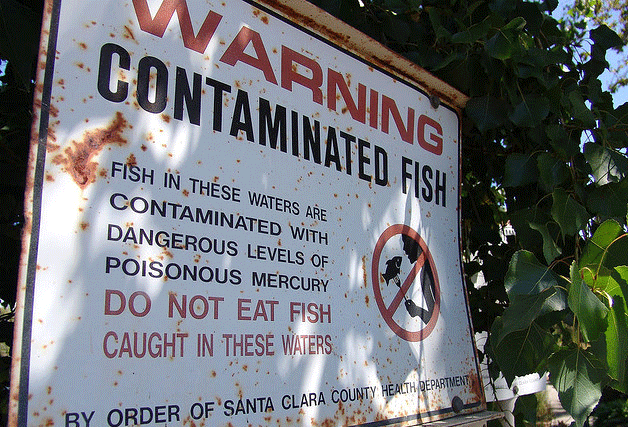 The Sierra Club celebrates Mercury Awareness Week Dec. 5 - Dec. 11 as President Barack Obama prepares to issue the first nationwide protections against toxic mercury from coal plants later this month. Americans are planning rallies and awareness events to show their support for these long-overdue protections, while big coal and big oil are lobbying hard to block these commonsense safeguards.
"Americans have been waiting over 20 years for limits on mercury pollution from power plants, but the coal lobby has blocked them every step of the way," said Mary Anne Hitt, director of the Sierra Club's Beyond Coal Campaign. "This week, we are urging President Obama to stand strong, close this glaring loophole, and issue long-overdue final protections from toxic mercury. As a mother, I am especially concerned about mercury, which threatens the health of unborn children. I know I join millions of moms across the country in welcoming these long-overdue protections."
The finalized, strong mercury protections expected next week would cut more than 90 percent of toxic mercury from coal-fired power plant pollution, reducing the contamination that leads to fish that are unsafe to eat.
Mercury Awareness Week event highlights include:
Dec. 9, Las Vegas, Nev.—Rally and media event outside the Las Vegas federal building where Nevadans will talk about supporting clean air protections.
Dec. 12, Albuquerque, N.M.—"Field Day" with games and activities for kids based on mercury fish advisories in New Mexico.
Dec. 6, Los Angeles, Calif.—Petition delivery and public event in partnership with the L.A. Business Council pushing for solar programs and local clean energy solutions.
Dec. 8, Little Rock, Ark.—Mercury-free lunch rally and press conference at the state capitol.
Dec. 6, Austin, Texas—Event at Texas capitol with 1,600 ping-pong balls and a tiny vial showing how much mercury could contaminate an entire lake. Local coal plants are the largest source of mercury in Texas.
All Week, Detroit, Mich.—Food drive for local shelter while also raising mercury awareness.
Dec. 8, Charleston, W. Va.—Sierra Club, American Association of Pediatrics and Children's Health Network teach-in about mercury.
Dec. 13, Pennsylvania and New Jersey—Reenactment of George Washington crossing the Delaware River, but with mercury coming across the river into New Jersey from coal pollution.
The Sierra Club will also release new online tools and resources later this week to help consumers make healthy choices about the seafood they eat. Stay tuned for additional details.
Mercury especially threatens pregnant women and young children. Alarmingly, as many as one in six American women have enough mercury in their bodies to put a baby at risk. That means that more than 300,000 babies are born each year at risk of mercury poisoning.
Coal-fired power plants are the largest source of mercury pollution in the U.S., accounting for more than 33 tons of this toxin being pumped into the air each year. Mercury poisoning can occur by eating contaminated fish, which absorb the toxin in polluted waterways, brought down by rain.
For more information about mercury or about local events, click here.
For more information, click here.
EcoWatch Daily Newsletter