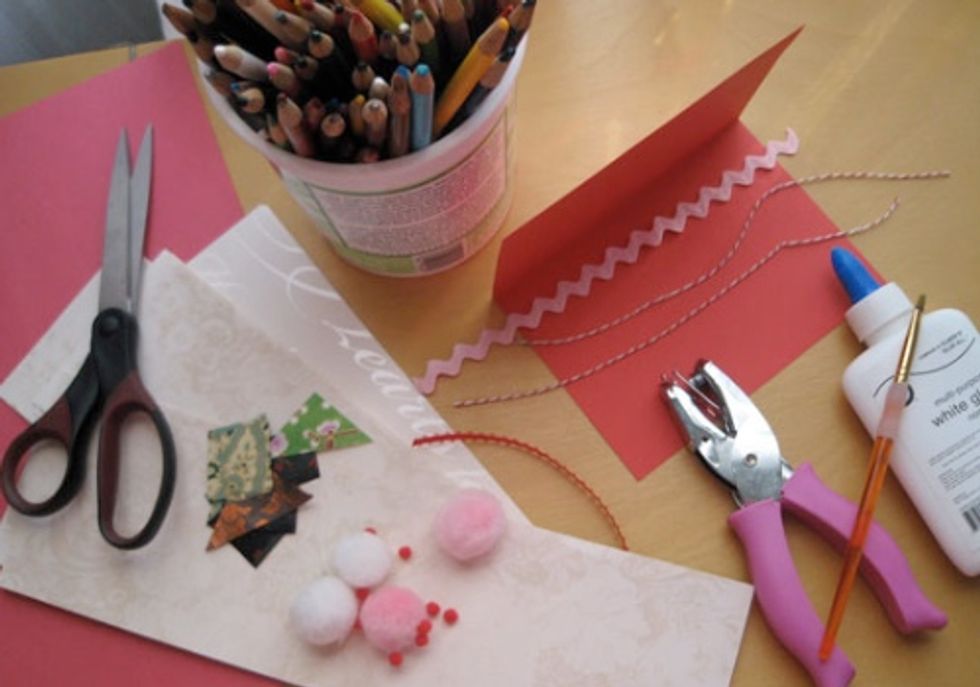 WHAT: Valentine's party for families to make "I love clean air" cards for senators, caravan to U.S. Senator office to deliver in person
WHEN: Feb. 14, valentine-making at 11:30 a.m., caravan to U.S. Senate office at 12:30 p.m.
WHERE: Bela Dubby Coffee Shop, 13321 Madison Ave., Lakewood, Ohio 44107
This Valentine's day, Cleveland families will declare their love for clean air by delivering handmade Valentine's cards to Ohio's U.S. Senators in support of the U.S. Environmental Protection Agency (EPA) and new federal clean air standards.
Congress is currently considering several legislative proposals to prevent the EPA from protecting public health with new clean air standards that would reduce air pollution from toxic substances like mercury, arsenic, soot, smog, carbon and other pollutants.
Many of these new standards would save thousands of lives each year. The new mercury and air toxics standards will save as many as 11,000 lives, prevent as many as 130,000 asthma attacks among children, and prevent as many as 4,700 heart attacks each year according to the EPA.
For more information, email Marnie Urso or call her at 216-246-7150.
EcoWatch Daily Newsletter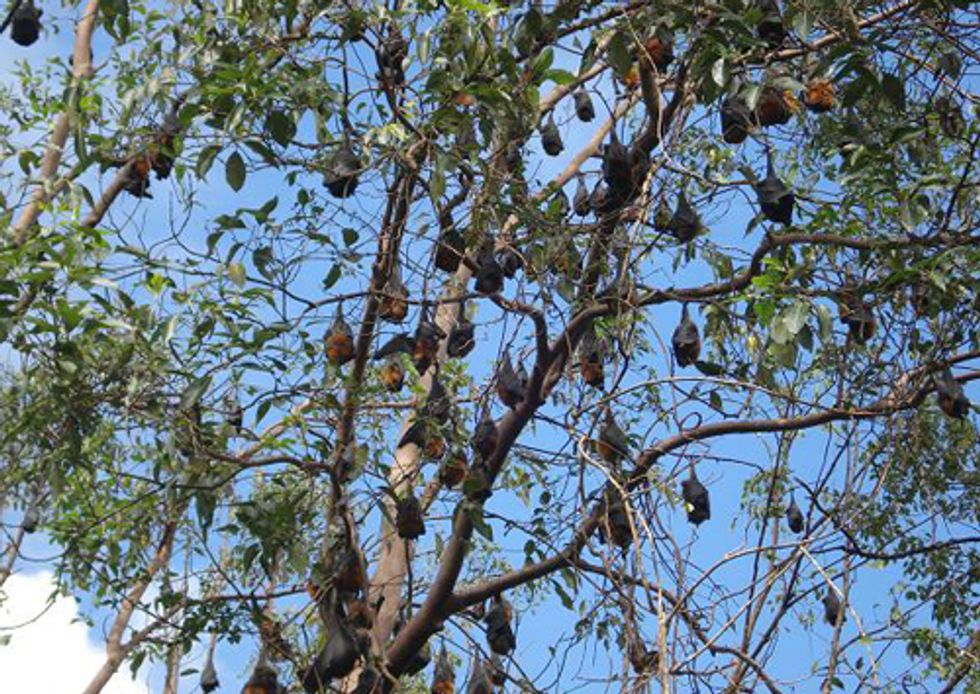 Mercury accumulation, previously considered a risk for aquatic ecosystems, is also found in many wildlife species living on the land, according to a new report published by the Biodiversity Research Institute (BRI) in partnership with The Nature Conservancy. Hidden Risk: Mercury in Terrestrial Systems of the Northeast highlights the BRI's scientific findings on high levels of mercury contamination in songbirds and bats throughout 11 northeastern states.
"While the risk of mercury to people is well known—there are more than 3,700 fish consumption advisories issued in the U.S.—we are still learning about mercury's effects on wildlife," says David C. Evers, Ph.D., BRI's executive director and chief scientist. "Mercury accumulation has many implications for the health and survival of wildlife species across habitats, not just those that live and feed in aquatic habitats. Our research has found that mercury concentrations in animals that live in terrestrial environments are significant enough to cause physiological and reproductive harm. This knowledge is creating a major paradigm shift in ecotoxicological research, assessment, monitoring, management, and policy."
Hidden Risk is the most complete synthesis of songbird and bat mercury data in the Northeast published to date. This report documents, for the first time, elevated levels of mercury in a wide range of songbirds and bats living in a variety of terrestrial ecosystems in northeastern states from Maine to Virginia. Among the findings:
Current environmental mercury loads have the ability to significantly reduce reproductive success in several songbird species of conservation concern in the northeastern U.S., including the saltmarsh sparrow and rusty blackbird
Bats also build up significant body burdens of mercury. Individuals from multiple species from all 10 areas sampled in the northeastern U.S. exceeded the subclinical threshold for changes to neurochemistry
Mercury loading in songbirds is not only restricted during the breeding season. For some species, such as the northern waterthrush, high levels of mercury accumulate during migration and in tropical wintering grounds.
Songbirds and bats, often referred to as insect eaters, are more accurately called invertivores because they eat a wide variety of invertebrate species such as spiders, snails, and worms, in addition to insects. "The role of invertivores in the ecosystem has until now been largely ignored in mercury investigations," says Evers. "However, these species are more common, widespread, and sensitive to mercury contamination than previously known; studying the terrestrial food web can serve as an effective biological network of important indicators for people and wildlife."
Hidden Risk presents findings from at-risk habitats, and associated indicator species are identified based on the species' level of conservation concern, relative abundance, and ability to build up mercury in the body. The report demonstrates the significant costs of mercury to wildlife that were not factored into previous cost/benefit analyses.
In the U.S., mercury becomes an air pollutant largely through emissions from coal-fired power plants. In some areas, cement plants and mining related industries also add to mercury pollution. Airborne mercury eventually returns to the earth in rain, snow, and fog droplets, as well as in dry form. Under the right conditions, mercury is transformed into methylmercury, an organic toxin that becomes magnified as it is ingested up the food chain. The toxic effects of methylmercury may include both neurological and reproductive harm to wildlife, and to people who consume contaminated wildlife.
"While air pollution impacts people and nature on public and private lands, the good news is that when action has been taken to reduce mercury emissions, the results are very promising," says Dr. Timothy Tear, New York director of science for the Nature Conservancy. "Research has shown that reduction in mercury levels do make a difference to dramatically and quickly reverse mercury contamination trends in fish and wildlife. Reducing this neurotoxin from the environment will benefit wildlife and people."
Hidden Risk outlines a number of management actions that can be taken to reduce the mercury risk in various terrestrial ecosystems, ranging from cleaning up legacy dump sites to reducing atmospheric deposition. The U.S. Environmental Protection Agency (EPA) has recently finalized the Mercury and Air Toxics Standards (MATS) Rule that requires coal-fired power plants to update their mercury pollution control technologies, and this report highlights the importance of tracking the biological implications of this rule through better national and international monitoring programs. The report also calls for the establishment of critical loads for air-borne contaminants that are based upon preserving healthy ecosystems. Critical loads identify the maximum level of pollutant deposition that ecosystems can handle before harmful effects occur.
Air pollution continues to be an important area of environmental concern. The recent U.S. EPA MATS ruling and release of the National Acid Precipitation Assessment Program Report to Congress: An Integrated Assessment underscore the fact that although efforts to reduce air pollution in the U.S. are working, there is still much more work to be done.
More than 50 researchers contributed to the information in this report, which illustrates the continued interest in advancing our understanding of the impacts of air pollution—in particular mercury—on nature and people. Hidden Risk: Mercury in Terrestrial Systems of the Northeast and related materials are available online at by clicking here.
The mission of the Biodiversity Research Institute is to assess emerging threats to wildlife and ecosystems through collaborative research, and to use scientific findings to advance environmental awareness and inform decision makers. BRI's science programs include wetlands, mammal, raptor, waterfowl, migratory bird, marine bird, coastal bird, wildlife and renewable energy, and tropical programs. BRI's research efforts stretch throughout most of North and Central America, as well as across sites in South America, Russia, South Africa and Europe. For more information about BRI's work, click here.
For more information, click here.
—————
The Nature Conservancy is a leading conservation organization working around the world to protect ecologically important lands and waters for nature and people. The Conservancy and its more than 1 million members have protected nearly 120 million acres worldwide.
Like many other plant-based foods and products, CBD oil is one dietary supplement where "organic" labels are very important to consumers. However, there are little to no regulations within the hemp industry when it comes to deeming a product as organic, which makes it increasingly difficult for shoppers to find the best CBD oil products available on the market.
<p>Here you can learn about the importance of organic hemp oil, why it's better for the environment, and which CBD companies actually make trustworthy products with sustainable farming processes. origins which weigh heavily on many consumers who want to buy a product that's produced in the best way possible for not only themselves to ingest, but for the environment as well through sustainable farming methods. </p><h2>What Is CBD Oil?</h2><p>First things first, CBD stands for cannabidiol, and it's a cannabinoid found within cannabis sativa plants. This plant compound is believed to have many potential benefits, and it is primarily derived from hemp plants via a CO2 extraction process. </p><p>Since CBD is extracted from industrial hemp, which contains only trace amounts of THC (the psychoactive component in cannabis plants), this means that CBD won't make you feel high like marijuana, which has much higher levels of THC that causes psychoactive effects. Instead, the effects of CBD are much more subtle and promote a general sense of calm and relaxation in most users.</p><h2>What Makes a CBD Oil Organic?</h2><p>In terms of organic labels, perhaps the most important (and prominent) certification comes from the United States Department of Agriculture (USDA). This government organization has been labeling foods as "organic" for many years, but what exactly does this certification entail? Essentially, a label indicating that a product is "USDA Organic" or "Certified Organic" means that at least 95% of the ingredients are obtained from organic sources.</p><p>For a crop to be considered organic by the USDA, it must be grown without the use of industrial solvents, irradiation, genetic engineering (GMOs), synthetic pesticides, or chemical fertilizer. Instead, farmers rely on natural substances and <a href="https://www.usda.gov/media/blog/2012/03/22/organic-101-what-usda-organic-label-means" rel="noopener noreferrer" target="_blank">mechanical, physical, or biologically based farming</a> techniques to cultivate healthy and organic crops.</p><p>Before the passage of the 2018 Farm Bill, no hemp-derived products could be dubbed as "certified organic" since the hemp plant and its extracts were still categorized as a Schedule I Controlled Substance. However, it's still difficult for CBD companies to obtain a USDA certified organic label for their products due to the legal grey area that still surrounds CBD extracts. </p><p>Because of these challenges, and due to the fact that industrial hemp has only recently become an agricultural crop, very few CBD oils are USDA certified organic. Rather, many CBD products contain hemp extracts from plants that were grown in organic conditions but may not be federally certified.</p><h2>What are the Best Organic CBD Oil Brands?</h2><p><em>Each product featured here has been independently selected. If you make a purchase using the links included, we may earn commission.</em></p>