Another study has further cemented how fracking can be a human health hazard. People who live close to fracking wells have a higher risk of asthma attacks among asthma patients, according to a Johns Hopkins Bloomberg School of Public Health study.
The location of spudded wells (drilling begun) as of December 2012 and residential locations of Geisinger patients with asthma
The paper, published yesterday in JAMA Internal Medicine, focused on Pennsylvania's Marcellus Shale, one of the country's most active and notorious fracking regions. In the years between 2005 and 2013, the area has seen 6,253 unconventional natural gas wells spudded (the start of drilling) on 2,710 pads. Another 4,728 wells were stimulated and 3,706 were in production.
For the study, lead author and PhD candidate Sara G. Rasmussen, MHS and her colleagues analyzed health records from 2005 through 2012 from the Geisinger Health System, a health care provider that covers 40 counties in north and central Pennsylvania. The researchers identified more than 35,000 asthma patients between the ages of five and 90 years, identifying 20,749 mild attacks, 1,870 moderate ones and 4,782 severe attacks. They then mapped where these patients lived relative to nearby well activity.
The data revealed that people who live nearby a large number or bigger active natural gas wells were 1.5 to 4 times more likely to suffer from asthma attacks compared to those who live farther away. The risk also showed up in all four phases of well development: pad preparation, drilling, stimulation—the actual fracturing—and production.
While the exact cause of the trend was not identified, the authors of the paper suggested that exposure to air pollution and psychosocial stress—increased truck traffic, loud noises and bright lights disrupting sleep—from drilling operation can exacerbate asthma.
"Ours is the first to look at asthma but we now have several studies suggesting adverse health outcomes related to the drilling of unconventional natural gas wells," Rasmussen said. "Going forward, we need to focus on the exact reasons why these things are happening, because if we know why, we can help make the industry safer."
Fracking can induce asthma attacks in three ways, as Barbara Gottlieb, the Environment and Health program director at Physicians for Social Responsibility who was not involved in the study explained to USA TODAY. As USA TODAY writes, "the release of volatile organic compounds can interact with other chemicals in the fracking sites to form ground-level ozone, an asthma-inducing pollutant. Increased industrial activity near fracking sites, such as transportation, also aggravates asthma symptoms. And natural gas, or methane, leaks that occur at fracking sites add to asthma exacerbation as well by accelerating climate change and increasing temperatures which increases ground-level ozone."

This paper adds to the mounting research linking the fracking industry to various health impacts. Fracking, or hydraulic fracturing, involves injecting water and silica sand, and a slurry of toxic chemicals at high pressures into the ground to release gas deposits.
"We are concerned with the growing number of studies that have observed health effects associated with this industry," said Brian S. Schwartz, MD, MS, an author of the study and professor in the Department of Environmental Health Sciences at the Bloomberg School. "We believe it is time to take a more cautious approach to well development with an eye on environmental and public health impacts."

"Asthma is a common disease with large individual and societal burdens, so the possibility that UNGD [Unconventional natural gas development] may increase risk for asthma exacerbations requires public health attention," the authors concluded. "As ours is the first study to our knowledge of UNGD and objective respiratory outcomes, and several other health outcomes have not been investigated to date, there is an urgent need for more health studies. These should include more detailed exposure assessment to better characterize pathways and to identify the phases of development that present the most risk."

Earlier this year, researchers found that at least five chemicals associated with unconventional oil and gas operations are linked to respiratory health issues on infants and children, including asthma, reduced lung and pulmonary function, increased susceptibility to infection, chest discomfort, difficulty breathing, lung inflammation and other adverse outcomes.
New Fracking Study Finds Children at Greater Risk of Respiratory Health Problems https://t.co/bssDXHS6Ls @Frack_Off @FrackAction

— EcoWatch (@EcoWatch)1463089813.0
For environmental advocates, this study is further evidence why fracking is unsafe.
"This study's findings confirm what we have known for years—that fracking is an inherently hazardous process that threatens human health and safety every day," Wenonah Hauter, founder and executive director of Food & Water Watch said. "More than 17 million Americans live within a mile of a fracking site, and they are all at risk. Despite countless dollars spent by the oil and gas industry in numerous attempts to sway public opinion, the truth is winning out. As recent polling proves, the more Americans hear about fracking, the more they oppose it."

Karen Feridun of Berks Gas Truth and Pennsylvanians Against Fracking said, "This Johns Hopkins study should be a wake-up call to Governor Wolf and Physician General Levine that fracking is causing serious harm to Pennsylvania children and families. How can Governor Wolf sit idly by as study after study comes out out revealing severe health impacts to his constituents as a result of his pro-fracking policies?"
In related news, environmentalists are currently preparing for the March for a Clean Energy Revolution at the Democratic National Convention in Philadelphia on Sunday, July 24 to demand that the country end its reliance on fossil fuels and dirty energy and shift towards renewable energy.
EcoWatch Daily Newsletter
Our demand for a longer public comment period on the proposed deepwater liquified natural gas (LNG) port was successful—the Maritime Administration is allowing the public another 30 days (until Aug. 22) to submit comments on this ill-conceived and dangerous project.

If Port Ambrose is licensed as an import facility, there is every reason to believe that it will be used to export Marcellus Shale gas to Europe and Asia. That will mean more fracking in Pennsylvania, Ohio and West Virginia—and the pressure to open New York State to fracking may prove to be irresistible.
The Maritime Administration, like the project sponsor, claims that if the current license application is approved, the port will not be allowed to export gas unless the owner applies for a new license, but there are several reasons to be skeptical:
A new license is not required by law. MarAd has the authority to amend an import license to permit exports, and this could be done without any further public scrutiny or environmental review.
There is no market for imported LNG in the U.S. There are already two deepwater LNG ports in the U.S. (both in Boston Harbor) and neither of them has imported any gas since 2010.
If the sponsor goes ahead and spends 3 or 4 hundred million dollars building Port Ambrose, you can bet it won't be refused permission to export gas when it claims that it can't make money on imports.
All potential uses of Port Ambrose must be examined now, before construction gets underway.
In 2009 when project manager Bob Braddock was seeking federal approval to build a LNG import terminal (on land) on the Oregon coast, he insisted it could never be used to export gas.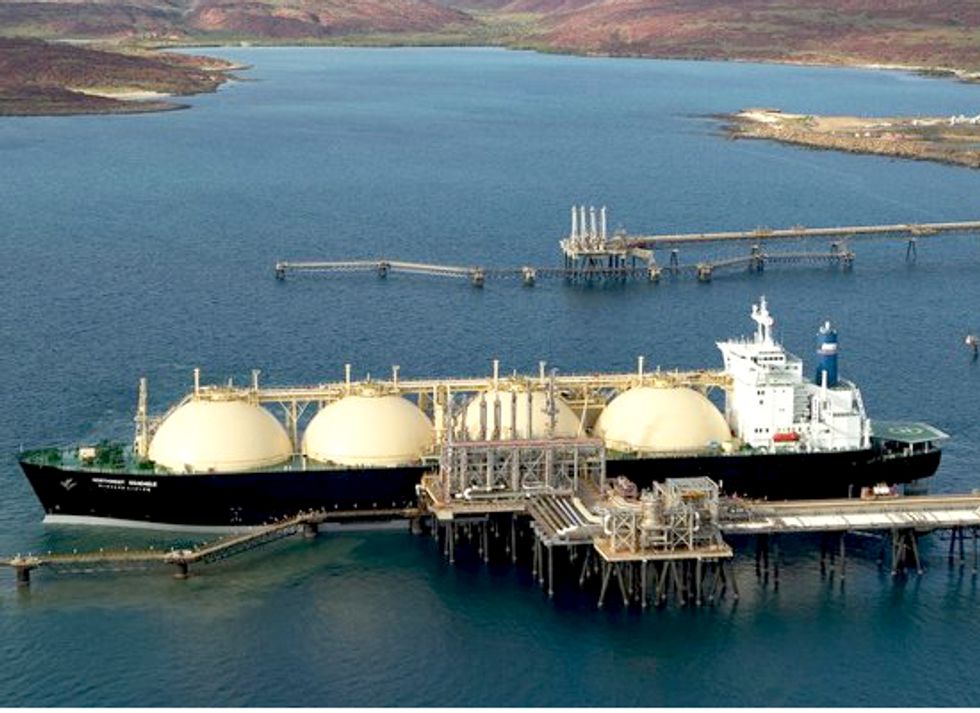 "I couldn't make the economics of that work no matter how hard I'd try," he said. "It's not like someone can just flip a switch. The technical issues are huge." According to press reports, concerns that the terminal might be used for exports were dismissed as "a conspiracy theory concocted by environmentalists."
Then, after the terminal won federal approval, Braddock turned around and applied for an export license saying "There is currently no need for import into North America. We accept that. If anything makes sense, it's export."
The State of Oregon, the National Marine Fisheries Association and many environmental organizations are challenging the Jordan Cove bait and switch.
All across America hundreds of billions of dollars are being spent to build pipelines, compressor stations and export terminals with the clear intent of stifling the development of renewable energy supplies and locking us into decades of dependence on fossil fuels.
Not surprisingly Republicans in the House are pushing a bill designed to ensure that all pipeline projects will be fast-tracked, even if that means short-circuiting critical environmental review. Please tell your congressional representative to vote down the misleadingly named Natural Gas Pipeline Permitting Reform Act.
Comment on the Port Ambrose project.
Visit EcoWatch's LNG and FRACKING pages for more related news on this topic.
——–
waterlust.com / @tulasendlesssummer_sierra .
Each product featured here has been independently selected by the writer. If you make a purchase using the links included, we may earn commission.
The bright patterns and recognizable designs of Waterlust's activewear aren't just for show. In fact, they're meant to promote the conversation around sustainability and give back to the ocean science and conservation community.
Each design is paired with a research lab, nonprofit, or education organization that has high intellectual merit and the potential to move the needle in its respective field. For each product sold, Waterlust donates 10% of profits to these conservation partners.
Eye-Catching Designs Made from Recycled Plastic Bottles
waterlust.com / @abamabam
The company sells a range of eco-friendly items like leggings, rash guards, and board shorts that are made using recycled post-consumer plastic bottles. There are currently 16 causes represented by distinct marine-life patterns, from whale shark research and invasive lionfish removal to sockeye salmon monitoring and abalone restoration.

One such organization is Get Inspired, a nonprofit that specializes in ocean restoration and environmental education. Get Inspired founder, marine biologist Nancy Caruso, says supporting on-the-ground efforts is one thing that sets Waterlust apart, like their apparel line that supports Get Inspired abalone restoration programs.
"All of us [conservation partners] are doing something," Caruso said. "We're not putting up exhibits and talking about it — although that is important — we're in the field."
Waterlust not only helps its conservation partners financially so they can continue their important work. It also helps them get the word out about what they're doing, whether that's through social media spotlights, photo and video projects, or the informative note card that comes with each piece of apparel.
"They're doing their part for sure, pushing the information out across all of their channels, and I think that's what makes them so interesting," Caruso said.
And then there are the clothes, which speak for themselves.
Advocate Apparel to Start Conversations About Conservation
waterlust.com / @oceanraysphotography
Waterlust's concept of "advocate apparel" encourages people to see getting dressed every day as an opportunity to not only express their individuality and style, but also to advance the conversation around marine science. By infusing science into clothing, people can visually represent species and ecosystems in need of advocacy — something that, more often than not, leads to a teaching moment.

"When people wear Waterlust gear, it's just a matter of time before somebody asks them about the bright, funky designs," said Waterlust's CEO, Patrick Rynne. "That moment is incredibly special, because it creates an intimate opportunity for the wearer to share what they've learned with another."
The idea for the company came to Rynne when he was a Ph.D. student in marine science.
"I was surrounded by incredible people that were discovering fascinating things but noticed that often their work wasn't reaching the general public in creative and engaging ways," he said. "That seemed like a missed opportunity with big implications."
Waterlust initially focused on conventional media, like film and photography, to promote ocean science, but the team quickly realized engagement on social media didn't translate to action or even knowledge sharing offscreen.
Rynne also saw the "in one ear, out the other" issue in the classroom — if students didn't repeatedly engage with the topics they learned, they'd quickly forget them.
"We decided that if we truly wanted to achieve our goal of bringing science into people's lives and have it stick, it would need to be through a process that is frequently repeated, fun, and functional," Rynne said. "That's when we thought about clothing."
Support Marine Research and Sustainability in Style
To date, Waterlust has sold tens of thousands of pieces of apparel in over 100 countries, and the interactions its products have sparked have had clear implications for furthering science communication.
For Caruso alone, it's led to opportunities to share her abalone restoration methods with communities far and wide.
"It moves my small little world of what I'm doing here in Orange County, California, across the entire globe," she said. "That's one of the beautiful things about our partnership."
Check out all of the different eco-conscious apparel options available from Waterlust to help promote ocean conservation.
Melissa Smith is an avid writer, scuba diver, backpacker, and all-around outdoor enthusiast. She graduated from the University of Florida with degrees in journalism and sustainable studies. Before joining EcoWatch, Melissa worked as the managing editor of Scuba Diving magazine and the communications manager of The Ocean Agency, a non-profit that's featured in the Emmy award-winning documentary Chasing Coral.
Leaders in the Maryland Legislature rejected a bill last session that would have placed a ban on fracking in the state, seemingly supporting Gov. O'Malley (D-MD) in whatever plan he unveils for Maryland. The governor, in turn, has appropriated taxpayer money to conduct several studies to determine whether or not the long-term effects of fracking would be too detrimental to public health and the environment.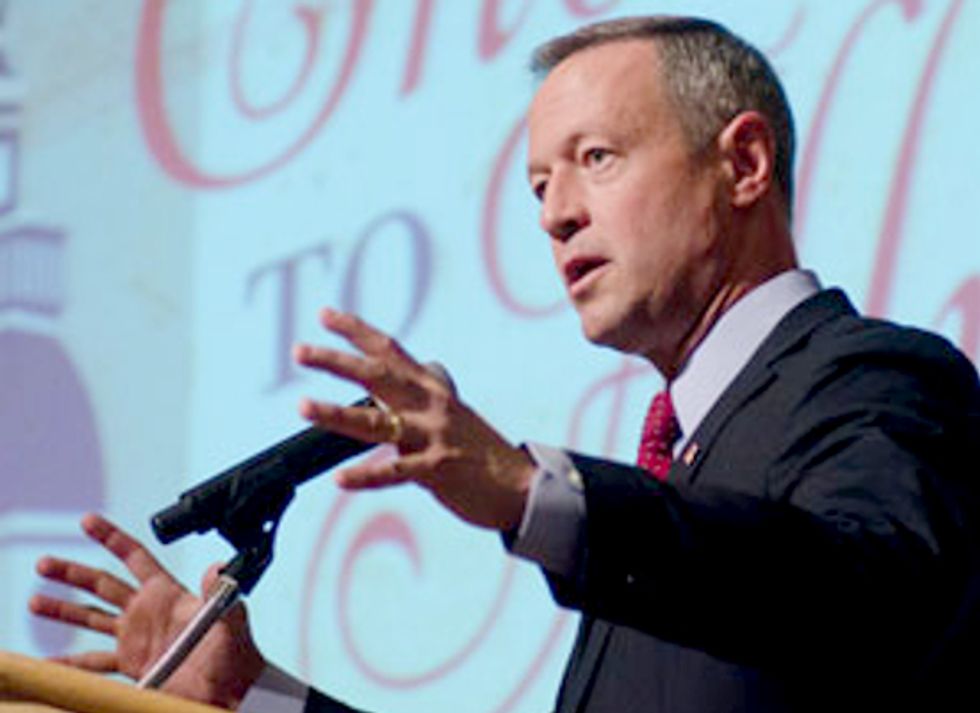 In fact, Gov. O'Malley has been telling anti-fracking advocates that the Old Line State will not turn into another version of Pennsylvania, where regulations are scant and taxes on the oil and gas industry are virtually non-existent. But more and more, we are seeing evidence that Gov. O'Malley wants to turn Maryland into a natural gas-friendly state like Pennsylvania. Almost as if to demonstrate that very point, I got some news that is as surprising as it is frustrating.
State officials recently revealed to Food & Water Watch that Gov. O'Malley has hired John H. Quigley, who served as secretary of the Pennsylvania Department of Conservation and Natural Resources during the state's rapid expansion of fracking, to help draft key fracking regulations in Maryland. The news is further proof that Gov. O'Malley has already made his mind up to allow fracking and is moving forward with developing regulations to issue fracking permits in Maryland.
Two years ago, Gov. O'Malley created the Marcellus Shale Advisory Commission and charged its members with assessing whether or not to pursue fracking. To that end, the commission, the Maryland Department of the Environment (MDE) and the state's Department of Natural Resources (DNR) were tasked with conducting three studies that would look at how fracking could affect public health, the state economy and the environment. But without completing any of these studies the commission suddenly went into overdrive this spring and began the process to draft rules.
In February, the MDE issued a report revealing that while fracking could have significant negative impacts in Maryland, and that the state is wholly unprepared to oversee the oil and gas industry, it should nevertheless move forward with a series of "best management practices" to help prepare for issuing drilling permits. So they did, and in May, they released the report for best management practices for gas drilling in Maryland.
Now, we catch wind of this report, The Case for Maryland's Proposed Comprehensive Gas Development Plan Program, that the Maryland DNR commissioned John H. Quigley, former head of the Pennsylvania Department of Conservation and Natural Resources, to produce. Scheduled for unveiling next week, the report notes that Maryland has a chance to create "win—wins" for businesses and the environment alike by moving forward with the "responsible" drilling of natural gas.
Let's take a closer look at Quigley:
Quigley worked at Pennsylvania's Department of Conservation and Natural Resources between 2005 and 2011, and served as secretary for three of those years. Note that the number of new unconventional gas wells increased from eight in 2005 to 1,974 in 2011 with many documented environmental and health problems following the rapid expansion of fracking in Pennsylvania.
Now a consultant, Quigley has written this report for the DNR, shared anonymously with Food & Water Watch by administration officials, that shows Gov. O'Malley tapping into Quigley's expertise to push controversial "comprehensive drilling plans," a new type of regulation that aims to cluster fracking drill pads in small sacrifice zones within the state. Comprehensive drilling plans are meant to encourage multiple natural gas companies to voluntarily map out specific drilling zones in order to reduce the negative impacts once these companies are drilling.   
We shouldn't be surprised though. Quigley, after all, has been a main consultant for PennFuture, an environmental group who was a strategic partner in creating the Center for Sustainable Shale Development. This center is a marriage of pro-business environmental organizations like PennFuture and the Environmental Defense Fund and major oil and gas companies such as Chevron and Shell to develop voluntary performance standards for fracking.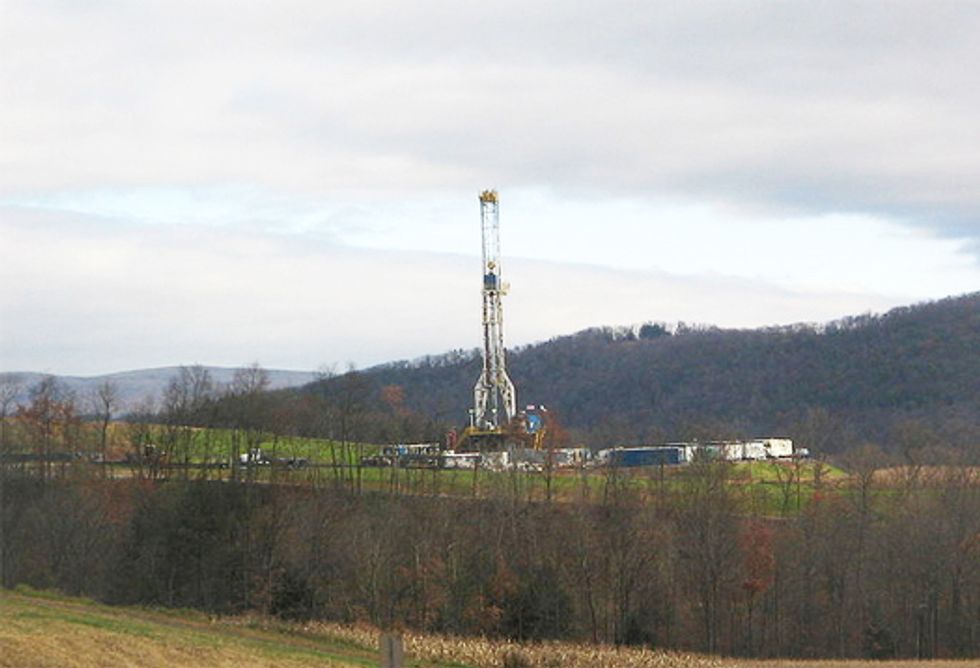 In other words, these groups are promoting voluntary rules agreed to by the industry. Former PennFuture CEO John Hanger also went on to become Pennsylvania's secretary of the Department of Environmental Protection and failed to protect the state's environment from the inevitable pollution from fracking.
In a ridiculous gesture of public relations prowess, Quigley says in his report that Maryland has a chance to create environmental and business "win—wins" by moving forward with the "responsible" drilling of natural gas. What Quigley views as the first "win" is really just "less loss" from an environmental perspective. This is coming from a guy who might not have been setting the bar very high for safety when he said, "incidents and accidents are inevitable; you're never going to bat 1.000."
Mr. Quigley is scheduled to present his report to the Governor's Marcellus Shale Advisory Commission next Monday, July 22, in Allegany County. Asked for reactions to the report, Citizen Representative to the Maryland Governor's Commissioner Paul Roberts said:

Mr. Quigley has a long association with the view that shale gas can be a 'bridge fuel' to some sort of new energy future. This misguided view is, unfortunately, also held at the highest levels of our national and political leadership. So, Mr. Quigley's Maryland report should be seen as a key policy proposal, as well. In that regard, his effort fails. He counsels trading one form of fossil fuel dependence with a long record of environmental degradation and devastating impacts on those living in the 'production zones' for another form that, over time, will wreak similar damages—as already documented in his home state of Pennsylvania. Additionally, it's by no means clear that this strategy helps our planet's greenhouse gas emergency.
The only realistic, durable energy bridge is one built on drastic reductions in energy consumption and improved efficiencies. A sustainable future is within our grasp using present energy technologies that, when compared fairly to continued fossil fuel extraction, are highly competitive and will stimulate our economy. But this sustainable future requires dramatic short-term sacrifices and changes in the way we use energy. 
In May, Gov. O'Malley told a group outside his Democratic Governors Association meeting at the National Harbor that "[they] [were] looking hard at fracking" and "[they] would get it right in Maryland." Clearly, he believes that using Quigley and entities like the Center for Sustainable Shale Development will help make his case to the public. He clearly wants his legacy linked to fracking, which makes his public statements about studying fracking's impacts rather misleading. If the governor were truly intent on determining fracking's impacts before making any decisions, why has his administration been making big moves to ensure fracking's approval by fall 2014?
This is likely a nod to an industry that has been known to contribute heavily in presidential elections, a prize that Gov. O'Malley may be shooting for in the near future. But Gov. O'Malley should be careful. The growing national anti-fracking movement has already made it well known to other potential presidential candidates like New York Gov. Cuomo (D) and Colorado Gov. Hickenlooper (D) that fracking is inherently unsafe and will not be supported by voters.
Visit EcoWatch's FRACKING page for more related news on this topic.
——–

By Sharon Kelly
A Pennsylvania industrial wastewater treatment plant has been illegally accepting oil and gas wastewater and polluting the Allegheny river with radioactive waste and other pollutants, according Clean Water Action, which announced today that it is suing the plant.
"Waste Treatment Corporation has been illegally discharging oil and gas wastewater since at least 2003, and continues to discharge such wastewater without authorization under the Clean Water Act and the Clean Streams Law," the notice of intent to sue delivered by Clean Water Action reads.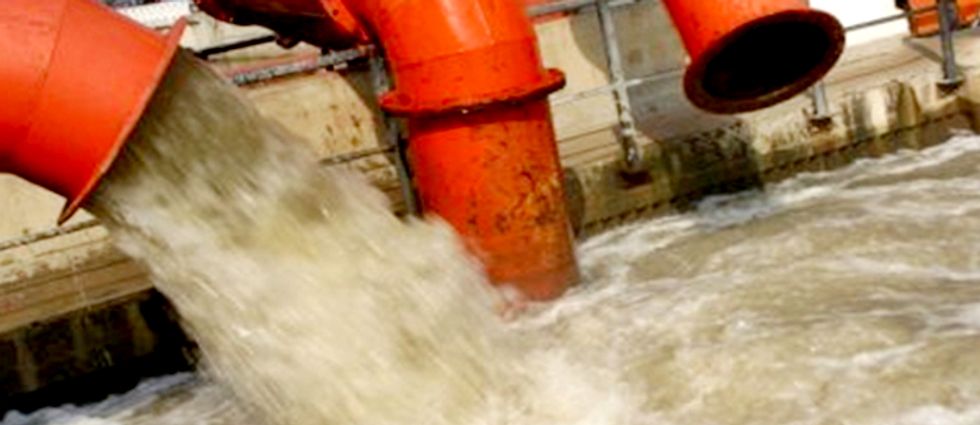 Many pollutants associated with oil and gas drilling—including chlorides, bromides, strontium and magnesium—were discovered immediately downstream of the plant's discharge pipe in Warren, PA, state regulators discovered in January. Upstream of the plant, those same contaminants were found at levels one percent or less than those downstream, or were not present at all.
State officials also discovered that the sediments immediately downstream from the plant were tainted with high levels of radium-226, radium-228 and uranium. Those particular radioactive elements are known to be found at especially high levels in wastewater from Marcellus shale gas drilling and fracking, and state regulators have warned that the radioactive materials would tend to accumulate in river sediment downstream from plants accepting Marcellus waste.
"To us, that says that they are discharging Marcellus Shale wastewater, although no one admits to sending it to them," said Myron Arnowitt, Pennsylvania state director for Clean Water Action.
A request for comment sent to Waste Treatment Corporation has not yet been answered.
The amount of radioactivity found in the Allegheny riverbed is striking. Sediments just downstream of the Waste Treatment Corporation's discharge pipe contained over 50 picocuries per gram (pCi/g) of radium-226, state records show. To put that number in rough context, the levels in found in the Allegheny are 10 times those that the U.S. Environmental Protection Agency (EPA) requires the surface soil at cleaned-up uranium mining sites to achieve.
Most of the radioactive wastes associated with fracking are too weak to cause harm to people unless they are breathed in, drank or eaten, since the alpha and beta radioactivity they primarily give off is too weak to get past people's skin. But at the levels discovered by state regulators, the dirt from the Allegheny's riverbed could potentially be radioactive enough to cause harm to people who are simply near it.
Once-confidential oil and gas industry studies have also pointed to another risk from disposing of radioactive materials from drilling or fracking in waterways—the risk to fish and aquatic life like crustaceans and mollusks. Radium bioaccumulates in fish, meaning that the more a fish ingests contaminated water or soil over its lifetime, the more radium it will contain. If people eat those fish, those radioactive materials consumed along with the fish can do harm to people's internal organs.
In their January study, state officials did not test fish or other animals like large clams or mussels from the Allegheny to see whether they were carrying radium or other pollutants. But they did study smaller organisms, and concluded that the wastewater being discharged after being processed by Waste Treatment Corporation into the Allegheny was "negatively impacting" aquatic life, specifically bugs, snails and small mollusks in the river. Many pollution-sensitive creatures found upstream of the plant's discharge pipe were missing downstream from the pipe.
"Those are the base of the food pyramid for large species like fish that people are generally more concerned about," Mr. Arnowitt said.
Just last month another industrial wastewater treatment plant was sanctioned by the EPA for illegally discharging untreated Marcellus waste. Environmental regulators also discovered high levels of radium around the discharge pipe at the Pennsylvania Brine Treatment Josephine plant. That plant was fined over $80,000 and the owner agreed to make up to $30 million in upgrades before accepting any more Marcellus shale wastewater.
The Clean Water Action lawsuit also calls attention to a troubling lack of record keeping for the toxic wastewater generated by the shale drilling boom, raising the possibility that more illegal dumping could be uncovered in the future.
"Currently, there are no companies drilling in the Marcellus Shale that report sending wastewater to WTC for disposal," a Clean Water Action statement says, referring to Waste Treatment Corporation by its initials. "However, the presence of radioactive materials in WTC's discharge indicates that WTC's wastewater likely comes, at least in part, from Marcellus Shale wells."
In 2011, after problems with wastewater disposal made national headlines, many industrial wastewater treatment plants said that they stopped taking Marcellus wastewater and were only taking conventional oil and gas wastewater, Arnowitt said. But the levels of contaminants—including the ones associated with Marcellus waste—in the discharge at many wastewater plants never changed, he said.
"It was hard to figure out why everyone believed what they were saying," he added.
With a track record like this, some Pennsylvanians are skeptical about their state government's capacity to police the drilling boom. These doubts only deepened when Senate Bill 259 was signed into law by Gov. Corbett (R-PA) earlier this month. The bill was originally intended to protect landowners by making royalty payments for people who leased their lands to drillers more transparent.
But a little-noticed provision slipped into that bill as an amendment has sparked an outcry. The amendment would allow drillers to pool together acreage owned by many different people and drill it all together, even if a lease wouldn't otherwise allow the oil and gas company to do so. This move will especially facilitate Marcellus shale drilling and fracking, which often involves drilling a well horizontally under many properties.
"This pooling language had no place in this bill," Trevor Walczak , vice president of the Pennsylvania chapter of the National Association of Royalty Owners told local reporters. "If you wanted to address pooling, we should have been doing it in a stand alone bill we could debate, not hiding it in here and fast-tracking it through."
State Rep. Everett (R-PA), who introduced the language in the bill, told Pennsylvania's TribLive he had no idea whether someone from the oil and gas industry suggested to him that provision be included. It drew little attention or debate before the bill was enacted.
"I'm serious. I don't know who exactly proposed (that amendment). We had a lot of proposals going into the bill. Legislation is brought to us by staff. I send them ideas, and they put them into a form of legislation and come back. Where the idea came from, who proposed this ... section, I don't know who that individual was," Everett said.
While Pennsylvania struggles to regulate the drilling industry, local activists are finding success in organizing outside of Harrisburg.
In one of Pennsylvania's other major watersheds, the Delaware River basin, some are hailing the pull-out announced this week by two natural gas companies, Hess Corporation and Newfield Exploration Company, as a major victory for those looking to protect the Delaware watershed, which provides drinking water to 15 million people, including Philadelphia and half of New York City.
The two companies sent a letter informing to roughly 1,300 landowners that they were abandoning plans to drill their holdings in the Delaware river basin. The landowners were part of the Northern Wayne Property Owners Alliance, and had negotiated their lease collectively.
"The lease is gone. It is no longer in force. They are releasing the properties," the group's spokesman, Peter Wynne, said Monday.
That particular region has drawn international attention, in part because it's home to film-maker Josh Fox, director of Gasland I and Gasland II, who first began investigating fracking after and oil and gas company sent him an offer to lease his family's land.
"This proves that people, organized and passionate can actually win sometimes," Fox said. "In the grand scheme of things, this is a small victory, but it's huge. It's the Upper Delaware."
Economics played a major role in the lease cancellations. Newfield Exploration said the price of gas had dropped too low to justify holding leases in the area. The Delaware River Basin, unlike most of Pennyslvania, has been under a shale drilling moratorium since the Marcellus rush began.
Visit EcoWatch's FRACKING page for more related news on this topic.
——–

A week after millions of Americans celebrated our nation's independence, Pennsylvanians held "Independence from Fracking" rallies outside key state senator's offices, including Sen. Browne.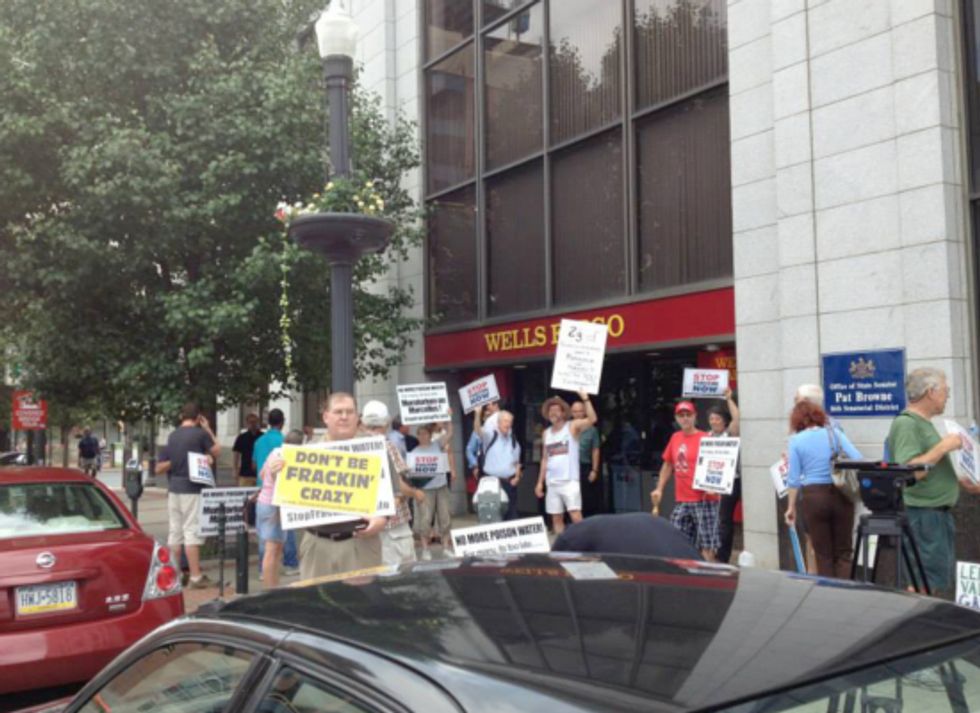 The rallies, coordinated by local citizens and statewide environmental groups, highlighted key legislators' continued opposition to a moratorium on fracking, despite growing support in the Commonwealth. There were rallies outside the offices of Pennsylvania Sen. Baker (R-Wayne), Sen. Browne (R-Lehigh), Sen. Farnese (D-Philadelphia), Sen. Kasunic (D-Fayette), Sen. McIlhinney (R-Bucks), Sen. Scarnati (R-Jefferson & Tioga), Sen. Ward (R-Westmoreland) and Sen. White (R-Westmoreland).
Organizers also held a thank you rally outside Sen. Dinniman's (D-Chester) office, who signed on in support the day before the "Independence from Fracking" day of action.
"Every day that passes, more Pennsylvanians are impacted as fracking continues to ravage our beautiful state," said Adam Garber, PennEnvironment field director. "It's time for our senators to stand up and put people's health first by supporting a moratorium, instead of allowing gas drilling companies to profit at our expense."
"People around the state are putting their state senators on notice today, standing together with one clear message: stop fracking in Pennsylvania." Said Sam Bernhardt, Pennsylvania organizer for Food & Water Watch. "We're thankful for those elected officials who stand with us. Those who continue to allow our state to be exploited by the gas industry should expect only more days like today."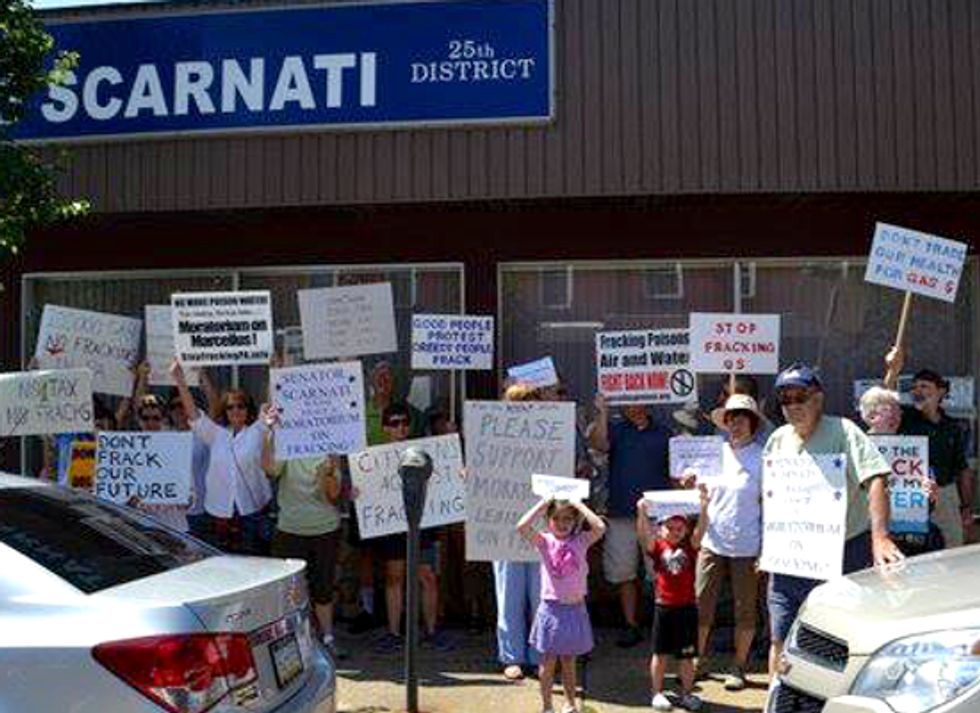 The rallies are part of a growing momentum for a moratorium in Pennsylvania. After a coalition of environmental and health groups submitted 100,000 signatures for a moratorium in April, Sen. Ferlo (D- Allegheny) introduced legislation that will put our health and environment first by halting fracking permits in the Commonwealth.
"I'm encouraged by the leadership of my colleagues in co-sponsoring my legislation to enact a temporary moratorium on fracking," said Sen. Ferlo. "These six senators understand the consequences of gas drilling, and have taken a stand to protect the Commonwealth's air, land and water despite the pressure from the wealthy oil and gas industry."
"Pennsylvania's approach to fracking is 'permit first' and 'figure the rest out later'," said Melissa Troutman, Mountain Watershed Association outreach coordinator. "From water withdrawals to waste disposal, fracking in Pennsylvania is nothing more than an experiment. That is neither good policy nor planning for the Commonwealth's future."
The growing fracking disaster has now persuaded a majority of Pennsylvanians to support a moratorium, demonstrated by a recent Muhlenberg poll. And, in recent weeks, more senators have signed onto Sen. Ferlo's legislation, including Sen. Boscola (D-Northampton), Sen. Dinniman,  Sen. Kitchens (D-Philadelphia), Sen. Leach (D-Montgomery), Sen. Schwank (D-Berks) and Sen. Washington (D-Montgomery, Phildelphia). And, the Pennsylvania State Democratic Committee passed a resolution in support of a moratorium.
"Until there are greater assurances that our citizens, environment and communities are adequately protected and have reasonable legal recourse, there should be a moratorium on gas drilling in Pennsylvania," said Sen. Boscola.
"It is important that we take this action in the interest of clearly understanding the health and environmental impacts of fracking in the Commonwealth," Sen. Dinniman said.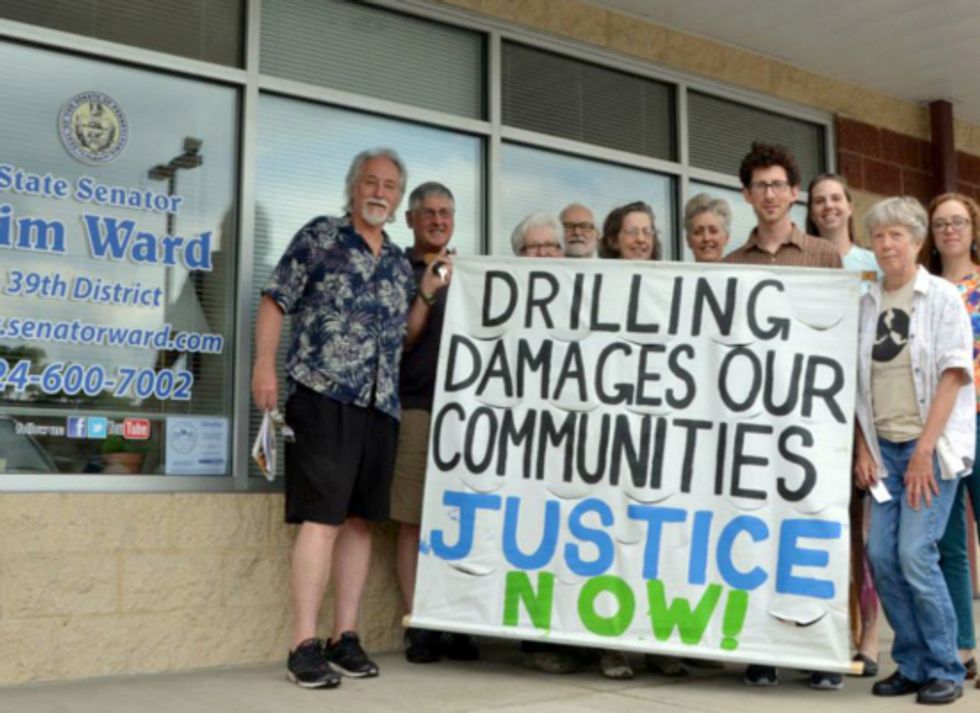 "Since there is still plenty of gas in capped wells and the pipeline infrastructure is still in the planning and approval stages, now is an excellent moment to have a moratorium for a set period of time so we can better understand the impact of natural gas pipelines on my Chester and Montgomery County district," Dinniman concluded.
"The people of Pennsylvania have spoken—nearly two-thirds support a moratorium on fracking, according to recent polling. The Pennsylvania Democratic party voted to support a moratorium," said Karen Feridun of Berks Gas Truth. "Now it's up to our elected officials to decide who they're representing—the people or the natural gas industry."
The rush to drill has had devastating effects on Pennsylvania's environment and public health and includes a track record of thousands of violations of cornerstone environmental laws and protections. In fact, the gas drilling industries have committed more than 4,363 environmental violations in recent years.
"The scope, scale and intensity of destructive accidents and widespread contamination has escalated even while new science has shown that shale gas development harms groundwater and climate," said Iris Marie Bloom, executive director of Protecting Our Waters. "It's time for our leaders to follow the majority of Pennsylvanians in calling for a moratorium to protect our health!"
"Senator Pat Browne and all other PA Senators need to think long and hard about aligning themselves with the will of 59 percent of Pennsylvania citizens who support a moratorium," said Julie Edgar of Lehigh Valley Gas Truth. "Our  need to stop this slow-motion train-wreck of gas industry domination of PA on hold before it is too late—it should be non-partisan, and non-negotiable."
There have also been dozens of cases where people's health has suffered. In Dimock, PA, drilling operations contaminated the drinking water wells of several households for roughly three years, perhaps more. And, recently released court documents show that gas drillers settled with a Washington County family who endured health problems.
The event's organizers pledge to continue pushing these senators, and many more, to support a moratorium in coming months with rallies, letter-writing campaigns, new reports about the impacts of fracking, and more.
"As a founding member of Americans Against Fracking and with nearly 3,000 members in Pennsylvania, Democracy for America is committed to the fight against drilling in PA because public health and the environment are more important than corporate profits," said Ljubica Sarafov, mid-atlantic field organizer for Democracy for America.
Visit EcoWatch's FRACKING page for more related news on this topic.
——–

By Tara Lohan
An explosion at a nearby gas drilling well pad jostled John Pitcock awake around 4 a.m. Sunday morning.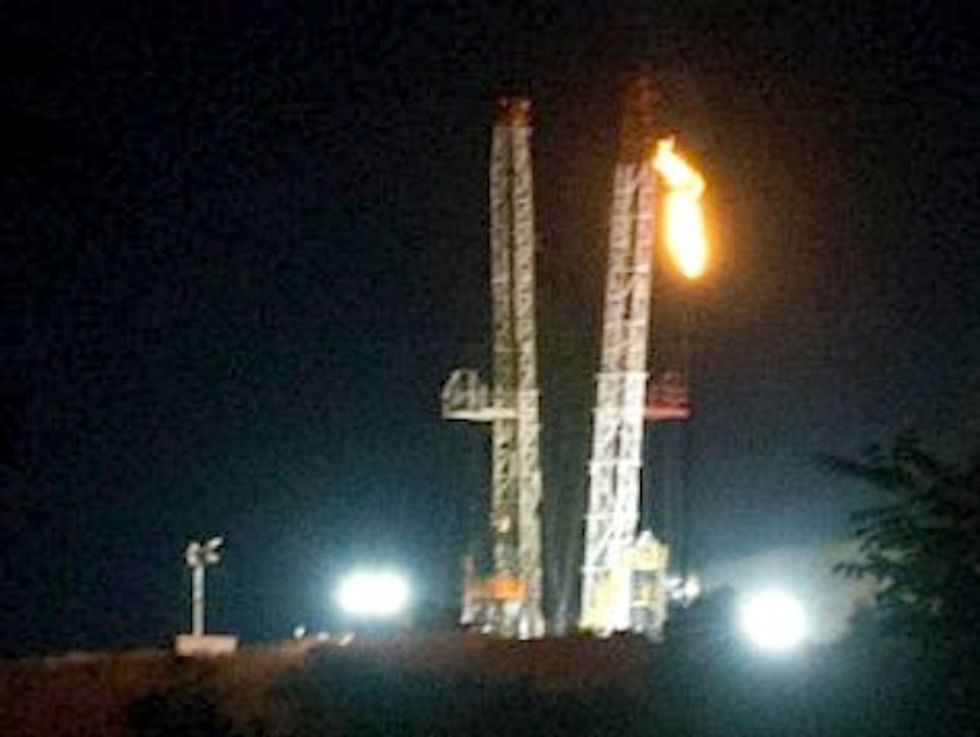 Pitcock and his wife Diane moved with their sons from the Baltimore, MD, area to rural New Milton, WV, in Doddridge County nearly a decade ago to enjoy a quiet country life.
But when drilling companies began tapping the underlying Marcellus Shale in the area for natural gas reserves using high-volume horizontal hydraulic fracturing—or fracking—their peaceful country life disappeared. 
The Pitcocks have been plagued by noise, lights, dust, emissions and truck traffic after a neighbor leased his land to a drilling company, which has erected several well pads on the land adjacent to their property. Over the last year trees have been clear cut, miles of roads built through their rural neighborhood, and drilling has begun. On Friday, July 5, I visited their home and witnessed gas being flared from a well through the night—the light illuminated their front yard from a ridge top about 2,000 feet away. 
John Pitcock reported that the well continued to flare through the next day and night and another well beside it was loudly venting gas on and off. What became a nuisance turned to a real fright during the early morning hours of Sunday as John describes:
The Pitcocks were initially told (after driving off their property to find employees working nearby and emergency response officials) that they needed to evacuate, but were later told it was optional and they could remain.  
Since then conflicting reports have emerged about the number of workers injured and the severity of their injuries at the well pad, which is officially called the Hinterer 2H well on the Ruddy Alt pad and is operated by Antero Resources. The West Virginia Gazette-Mail reported at least seven injured and four or five workers were flown to West Penn Burn Center in Pittsburgh.
The West Virginia Department of Environmental Protection (DEP) and the Doddridge County director of emergency services did not return phone calls as of publication. While the cause of the fire hasn't been determined, writing for the Gazette-Mail, David Gutman explained that this is not the first safety issue that Antero has had recently:
Last August a spark at an Antero-owned well in Harrison County ignited methane gas several hundred feet underground, causing a fireball and a fire that burned for about an hour. Three workers were injured in that fire.
DEP cited Antero for failure to maintain well control for that incident.
DEP has cited Antero for 17 violations of state code in the past three years. Those have been primarily environmental violations—for things like failing to prevent waste runoff, failure to report discharges and contaminating waterways.
One violation, from Jan. 4, warned, "Imminent danger water supplys [sic] threatened by allowing pollutants to escape and flow into the waters of the state."
In June of last year Antero was drilling using water in Harrison County when they accidentally repressurized some old water wells, causing several geysers, one about 10 feet high, that flooded one nearby home and several garages.
In March 2011, state regulators shut down an Antero gas well in Harrison County after mud contaminated with drilling chemicals spilled into a nearby stream.
John Pitcock says that he doesn't think companies should be drilling in this manner in proximity to people's homes.
Visit EcoWatch's FRACKING pages for more related news on this topic.
——–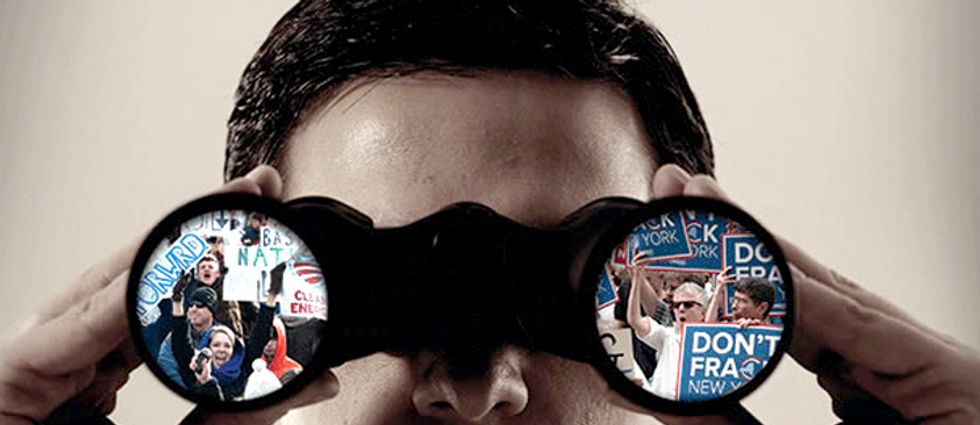 Design Action
In February 2010, Tom Jiunta and a small group of residents in northeastern Pennsylvania formed the Gas Drilling Awareness Coalition (GDAC), an environmental organization opposed to hydraulic fracturing in the region. The group sought to appeal to the widest possible audience, and was careful about striking a moderate tone. All members were asked to sign a code of conduct in which they pledged to carry themselves with "professionalism, dignity and kindness" as they worked to protect the environment and their communities. GDAC's founders acknowledged that gas drilling had become a divisive issue misrepresented by individuals on both sides and agreed to "seek out the truth."
The group of about 10 professionals—engineers, nurses and teachers—began meeting in the basement of a member's home. As their numbers grew, they moved to a local church. In an effort to raise public awareness about the risks of hydraulic fracturing or fracking they attended township meetings, zoning and ordinance hearings and gas-drilling forums. They invited speakers from other states affected by gas drilling to talk with Pennsylvania residents. They held house-party style screenings of documentary films.
Since the group had never engaged in any kind of illegal activity or particularly radical forms of protest, it came as a shock when GDAC members learned that their organization had been featured in intelligence bulletins compiled by a private security firm, The Institute of Terrorism Research and Response (ITRR). Equally shocking was the revelation that the Pennsylvania Department of Homeland Security had distributed those bulletins to local police chiefs, state, federal and private intelligence agencies, and the security directors of the natural gas companies, as well as industry groups and public relations firms. News of the surveillance broke in September 2010 when the director of the Pennsylvania Department of Homeland Security, James Powers, mistakenly sent an email to an anti-drilling activist he believed was sympathetic to the industry, warning her not to post the bulletins online. The activist was Virginia Cody, a retired Air Force officer. In his email to Cody, Powers wrote:
"We want to continue providing this support to the Marcellus Shale Formation natural gas stakeholders while not feeding those groups fomenting dissent against those same companies."
The tri-weekly bulletins featured a wide range of supposed threats to the state's infrastructure. It included warnings about Al-Qaeda affiliated groups, pro-life activists and Tea Party protesters. The bulletins also included information about when and where groups like GDAC would be meeting, upcoming protests and anti-fracking activists' internal strategy. The raw data was followed by a threat assessment—low, moderate, severe or critical—and a brief analysis.
For example, bulletin no. 118, dated July 30, 2010, gave a low to moderate threat rating in reference to public meetings that anti-drilling activists planned to attend, and suggested that an "attack is likely … and might well be executed." The threat assessment was accompanied by this note:
"The escalating conflict over natural gas drilling in Pennsylvania may define local fault lines and potentially increase area environmentalist activity or eco-terrorism. GDAC communications have cited Northeastern Pennsylvania counties, specifically Wyoming, Lackawanna and Luzerne, as being in real 'need of our help' and as facing a 'drastic situation.'"
Another bulletin referenced an August 2010 Federal Bureau of Investigation (FBI) assessment of the growing threat of environmental activism to the energy industry. Because of Pennsylvania's importance in the production of natural gas, ITRR concluded an uptick in vandalism, criminal activity and extremism was likely.
Although the Pennsylvania scandal caused a brief public outcry, it was quickly brushed aside as an unfortunate mistake. In fact, the episode represents a larger pattern of corporate and police spying on environmental activists fueled in part by the expansion of private intelligence gathering since 9/11.
By 2007, 70 percent of the U.S. intelligence budget—or about $38 billion annually—was spent on private contractors. Much of this largesse has been directed toward overseas operations. But it is likely that some of that money has been paid to private contractors—hired either by corporations or law enforcement agencies—that are also in the business of spying on American citizens. As early as 2004, in a report titled The Surveillance Industrial Complex, the American Civil Liberties Union (ACLU) warned that the "U.S. security establishment is making a systematic effort to extend its surveillance capacity by pressing the private sector into service to report on the activities of Americans." At the same time, corporations are boosting their own security operations. Today, overall annual spending on corporate security and intelligence is roughly $100 billion, double what it was a decade ago, according to Brian Ruttenbur, a defense analyst with CRT Capital.
The surveillance of even moderate groups like GDAC comes at a pivotal time for the environmental movement. As greenhouse gas emissions continue unchecked, opposition to the fossil fuel industry has taken on a more urgent and confrontational tone. Some anti-fracking activists have engaged in nonviolent civil disobedience and the protests against the Keystone XL tar sands pipeline have involved arrests at the White House. Environmentalists and civil libertarians worry that accusations of terrorism, even if completely unfounded, could undermine peaceful political protest. The mere possibility of surveillance could handicap environmental groups' ability to achieve their political goals.
"You are painting the political opposition as supporters of terrorism to discredit them and cripple their ability to remain politically viable," says Mike German, an FBI special agent for 16 years who now works with the ACLU.
The Pennsylvania episode is not an isolated case. The FBI and Americans for Prosperity (AFP), a Koch Brothers-backed lobbying group, have both taken an interest in anti-drilling activists in Texas. In the fall of 2011, according to an investigation by The Washington Post, the FBI was digging for information on the leader of Rising Tide North America, a direct action environmental group, because of his opposition to hydraulic fracturing.
Rising Tide has also been active in organizing protests against the Keystone XL pipeline. Ben Kessler, a Texas-based activist, told the Post that the FBI had received an anonymous tip to look into his activities. The agency also showed up at the office of Kessler's philosophy professor, Adam Briggle, who teaches an ethics course that covers nonviolent civil disobedience and the history of the environmental movement. Briggle, who has been involved in organizing residents to impose tougher regulations on gas drilling in Denton, Texas, told the Post that, "it seemed like a total fishing expedition to me."
About a month after he was approached by the FBI, Briggle received a notice from his employer, the University of North Texas, asking him to turn over all emails and other written correspondence "pursuant to City of Denton natural gas drilling ordinances and the 'Denton Stakeholder Drilling Advisory Group,'" an organization Briggle founded in July 2011 whose mission is similar to that of GDAC. The university had received a request under the state's Public Information Act and Briggle was forced to hand over more than 1,300 emails. He was later told that the request had been made by Peggy Venable, Texas Director of AFP.
Rising Tide activists had speculated that the anonymous tip came from one of the gas companies active in the region. Although there was no way to prove a connection between the FBI's investigation and AFP's mining of Briggle's emails, both were viewed within the activist community as acts of intimidation. Briggle says, "The message is, you're being watched."
During the last decade, the FBI and, to a lesser extent, corporations have elevated the threat of eco-terrorism to a top priority even as environmentally motivated crimes have declined. In 2005, John Lewis, an FBI deputy assistant director, said the animal rights and environmental movements were "one of the FBI's highest domestic terrorism priorities." In the post-9/11 era, the outsourcing of intelligence gathering to private companies has ballooned, the bar for investigating domestic threats has been lowered and a premium has been placed on information sharing with the private sector.
"What changed after 9/11 was the lowering of the threshold for FBI investigations and the promulgation of these radicalization theories that while specifically written about Muslim extremists—the same theory that people move from ideas to activism to terrorism—justified increased surveillance against activists and against people who were just part of the environmental rights movement but had no association with violence or criminal acts," says German of the ACLU.
Since 9/11, accusations of eco-terrorism have proliferated and a number of individuals and groups have been prosecuted under new laws, which have profoundly impacted the radical environmental movement. The broad crackdown and subsequent fear and paranoia that swept through activist circles have been referred to as the "Green Scare."
"The shift was gradual," Will Potter writes in Green is the New Red: An Insider's Account of a Social Movement Under Siege, "slowly merging the rhetoric of industry groups with that of politicians and law enforcement."
In public, corporations have amplified the threat of eco-terrorism to influence legislation, such as the Animal Enterprise Terrorism Act. In private, meanwhile, they have hired firms to spy on environmental groups. About a month after 9/11, for example, the crisis communications firm Nichols Dezenhall (now Dezenhall Resources) registered a website called StopEcoViolence.com (now defunct), which served as a sort of faux watchdog group and source for media outlets including The New York Times. Around the same time, Dezenhall—described by Bill Moyers as the "Mafia of Industry"—was involved in corporate espionage. Along with two other public relations companies, Dezenhall hired a now-defunct private security firm, Beckett Brown International, to spy on environmental activists.
One of the targeted groups was Greenpeace. In 2011, Greenpeace filed a lawsuit charging that Dow Chemical, Sasol (formerly CONDEA Vista), the public relations firms and individuals working for Beckett Brown International (which was founded by former Secret Service officers) stole thousands of documents, intercepted phone call records, trespassed and conducted unlawful surveillance. In a story for Mother Jones, James Ridgeway revealed that the security firm obtained donor lists, detailed financial statements, Social Security numbers of staff members and strategy memos from several groups, and, in turn, "produced intelligence reports for public relations firms and major corporations involved in environmental controversies." In February, a Washington, DC, court ruled that the claims of trespass and misappropriation of trade secrets could proceed.
More recently, according to a report in The Nation, the agricultural giant Monsanto contracted with a subsidiary of Blackwater, the private security firm, to gather intelligence on and possibly infiltrate environmental groups in order to protect the company's brand name.
"This is the new normal," says Scott Crow, an author and longtime environmental activist who was the subject of FBI and corporate surveillance for close to eight years beginning in 1999.
While the above cases involved corporations hiring private security firms to carry out black-ops against environmental groups, the Pennsylvania scandal may be the first time that a state agency has contracted with a private security firm to gather intelligence on lawful groups for the benefit of a specific industry. Although the ITRR bulletins were produced for the Pennsylvania Department of Homeland Security, they were shared with PR firms, the major Marcellus Shale companies, and industry associations. For members of GDAC and other anti-drilling organizations, the revelations were profoundly troubling. Not only were they being lumped together with groups like Al-Qaeda, but the government agencies tasked with protecting the people of Pennsylvania were, in their view, essentially working for the gas companies. If a moderate group like GDAC wasn't safe from the surveillance-industrial complex, it seemed nobody was.
"These systems and this type of collection is so rife with inappropriate speculation and error—both intentional and unintentional—that your good behavior doesn't protect you," German says.
Tom Jiunta, the founder of GDAC, says the ITRR bulletins had a chilling effect. Attendance at GDAC meetings declined and some members left the group altogether. Organizers assumed that their phones had been tapped and that their emails were being monitored, a common perception among anti-drilling activists. At meetings they would leave their cell phones outside or remove the batteries. Jiunta, who has a podiatry practice in downtown Kingston, began to take different routes to work because he was worried about being followed. "We kind of assume that we're being watched," he says. "Even now."
Indeed, the intelligence gathering continues. Although the state canceled its contract with ITRR, the company still works for the natural gas industry, according to GDAC attorney Paul Rossi. "An employee with one of the gas companies has told me that he is willing to testify that ITRR is still conducting operations for the gas companies and they are focusing in on environmental groups," Rossi says.
In 2010, GDAC filed a lawsuit against the Commonwealth of Pennsylvania and ITRR on First Amendment grounds. Because it's a private company or a "non-state actor," the judge ruled, claims against ITRR were dismissed. The terms of a settlement with the state have not been reached. (ITRR did not return requests for comment).
Like many of the activists I spoke with, Jiunta underscored the fact that he's never been drawn to conspiracy theories. GDAC's code of conduct was designed to weed out those whom Jiunta described as "wackos." Jiunta admits that he was pretty naïve when he first got involved in anti-drilling activism; he would print out large stacks of information on fracking to bring to state senators, who politely told him not to waste their time. Now, his faith in the role of government has been shattered. "People worried about being on a watch list," he told me. "It was shocking."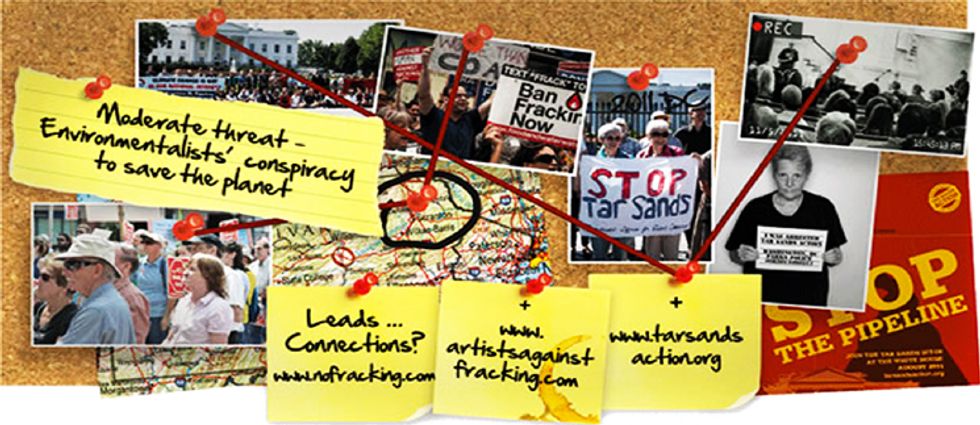 Design Action
In the wake of the surveillance scandal, Pennsylvania Homeland Security Director James Powers resigned and the state terminated its $103,000 no-bid contract with ITRR. Then-governor Ed Rendell called the episode "deeply embarrassing" and a one-day Senate inquiry was held. In testimony before the committee, Virginia Cody, the retired Air Force officer who had become a critic of gas drilling, said:
"For the first time in my life, I do not feel secure in my home. I worry that what I say on the phone is being recorded. I wonder if my emails are still being monitored."
The hearing sought to answer questions about how the contract was awarded, why citizen groups exercising their First Amendment rights were included, and, crucially, who received the information. Powers explained that the information was distributed to various chemical, agricultural and transportation companies mentioned in the bulletins. At least 800 individuals were on the distribution list. In the case of gas drilling activism he explained, "It [the bulletins] went to the security directors of the Marcellus Shale companies and DEP [Department of Environmental Protection]."
This is only partially true. A list of the individuals and groups who received the bulletins shows that industry associations and public relations firms that have nothing to do with protecting the state's infrastructure were also included. For example, one of Powers's key contacts on Marcellus-related activity was Pam Witmer, then head of the Bravo Group's energy and environmental practice as well as president and CEO of the Pennsylvania Chemical Industry Council, a business advocacy group. The Bravo Group is a public relations and lobbying firm based in Pennsylvania. Its clients include Chief Oil and Gas, Southwestern Energy and People's Natural Gas, all of which are deeply invested in Marcellus Shale production.
The Marcellus Shale Coalition, an industry lobbying group, was also on the distribution list. In 2010, the coalition signed a $900,000 lobbying contract with Ridge Global, a private security firm founded by Tom Ridge, former head of the Department of Homeland Security under President George W. Bush. As part of its energy consulting services Ridge Global offers "advisory support for natural gas and other infrastructure security." Ridge is just one of many former security officials who now have private consulting services. Others include John Ashcroft, Michael Chertoff and Richard Clarke.
The blurring of public and private spying is what Dutch scholar Bob Hoogenboom calls "grey intelligence." In a 2006, paper of the same name, Hoogenboom noted that in addition to well-known spy agencies like Military Intelligence, Section 6 (MI6) and the Central Intelligence Agency (CIA), hundreds of private organizations involved in intelligence gathering have entered the market to meet corporate demand.
"The idea was to do for industry what we had done for the government," Christopher James, a former MI6 officer who founded Hakluyt, a private intelligence company whose clients have included Shell and BP, told the Financial Times. Many corporations now have their own private intelligence networks, or "para-CIAs," to gather information on consumers, critics and even their own shareholders. Wal-Mart, for example, has an office of global security headed by a one-time CIA and FBI official with a staff that includes former State Department security experts. As Eveline Lubbers writes in her recent book, Secret Manoeuvres in the Dark: Corporate and Police Spying on Activists, "Because these business firms hire former spies and analysts from the ranks of government, the informal links with government intelligence increase."
This is a global phenomenon. Corporations in Europe and Canada have also spied on environmental groups. In 2006, French energy giant Électricité de France (EDF), the world's largest operator of nuclear reactors, hired Kargus Consultants, a private intelligence gathering agency run by a former member of the French secret service, to spy on Greenpeace. Kargus hacked into a lead Greenpeace organizer's computer and compiled a dossier on the organization's European campaign strategy. In 2011, a French court fined EDF 1.5 million euros and sent two of its employees to jail on charges of illegal spying.
Although it was not raised at the Pennsylvania Senate hearing, the ITRR bulletins also were shared with the Royal Canadian Mounted Police (RCMP). In January, a Montreal paper reported that the RCMP itself has been tracking anti-shale gas activists in Quebec. The Critical Infrastructure Intelligence Team, a branch of the RCMP, produced two reports that described the possibility of Canadian activists collaborating with "extremist" groups in the U.S., such as Earth First! and Occupy Well Street—an offshoot of Occupy Wall Street opposed to fracking. According to Jeff Monaghan, a researcher with the Surveillance Studies Center (SSC) at Queen's University in Ontario, the Canadian government likely shares intelligence with the energy industry. Since at least 2005, the Canadian government has held biannual intelligence briefings to share sensitive information with the private sector. In 2007, Gary Lunn, former Minister of Natural Resources, admitted his agency had helped more than 200 industry representatives obtain high-level security clearances. "This enables us to share information with industry and their associations," Lunn said at a pipeline security forum.
Similar arrangements have been uncovered in the UK. In 2009, it was revealed that the British police and the Department of Business, Enterprise and Regulatory Reform had provided information about Climate Camp demonstrations to E.ON, the company that runs the Ratcliffe-on-Soar power station. E.ON also hired private security firms like Vericola and Global Open to spy on protesters; both companies are staffed by former intelligence agents.
The specter of environmental extremism has been used to justify information sharing between law enforcement and the private sector. Last year, Joe Oliver, Canada's Minister of Natural Resources, warned that environmental groups "threaten to hijack our regulatory system to achieve their radical ideological agenda."
"It's the new politics of the petro-state," says Monaghan, SSC. "Anything that's remotely linked with direct action or nonviolent civil disobedience is being described as extremism, which is the new code word of security agencies."
The fossil fuel industry's targeting of its critics goes beyond mere surveillance. Natural gas drilling companies have also flirted with using the dark arts of psychological warfare, or "psy ops." In comments recorded by an anti-drilling activist at a 2011 natural gas conference in Houston and leaked to CNBC, Matt Pitzarella, director of corporate communications at Range Resources, said Range had hired "several former psy ops folks" with experience in Iraq and Afghanistan. "Having that understanding of psy ops in the Army and in the Middle East has applied very helpfully here for us in Pennsylvania [sic]," Pitzarella said.
At the same conference, Matt Carmichael, a public relations specialist with Anadarko Petroleum, referred to the anti-drilling movement as an "insurgency" and advised industry representatives to download the U.S. Army/Marine Corps Counterinsurgency Manual. "There's a lot of good lessons in there and coming from a military background, I found the insight in that extremely remarkable," he told his colleagues.
The oil and gas industry has good reason to feel besieged. Opposition to fracking, especially, is on the rise. New York State has in place a moratorium against the drilling technique, and legislators in California are considering a similar ban. A white paper prepared by FTI Consulting, a DC-based public relations firm with ties to the shale gas industry, recently warned:
"Environmental activists are looking to undermine the strategies and operations of energy companies … Adding to the activists' momentum is the fact that a growing number of mainstream shareholders are supporting their proposals."
But given the absence of any physical attacks against drilling company assets, the industry's view of its opponents smacks of paranoia. In August 2012, iJET International, a private security firm founded by a former National Security Agency (NSA) operative, issued a risk assessment of anti-drilling protests in New York State. In one of its daily intelligence bulletins distributed to corporate clients the firm observed:
"Protests against hydraulic fracturing have gained considerable momentum over the past few months … While most demonstrations have been peaceful, participants say they are hoping to intensify actions in hopes of disrupting operations at targeted facilities."
The U.S. Army Counterinsurgency Manual that was offered as suggested reading for shale gas industry representatives includes an appendix on Social Network Analysis, defined as "a tool for understanding the organizational dynamics of an insurgency." In an age of digital networks and online activism, this often means using data-mining software, cyber surveillance and in some cases outright computer hacking to track opposition groups.
At the 2011 natural gas conference in Houston the CEO of Jurat Software, Aaron Goldwater, gave a presentation on the subject of data mining and stakeholder intelligence. In his presentation he emphasized the importance of knowing the communities you work in, of tracking and mapping relationships, and compiling a sophisticated database that includes all offline and online conversations. He pointed to the military as a model. "If you look at the people who are experts at it, which is the military, the one thing they do is gather intelligence," he told the audience.
Corporations have already taken advantage of network forensic software to keep tabs on their own employees. The new technology, which allows companies to monitor an employee's activity down to the keystroke, is one of the fastest growing software markets. There is a fine line, however, between data mining—which is perfectly legal though largely out of view—and cyber surveillance, or hacking.
While it is difficult to prove hacking, many activists are convinced their computers have been tampered with. Kari Matsko, a professional software consultant and director of the People's Oil and Gas Collaborative in Ohio, says her computer was hacked after she began to push for tougher regulation of the natural gas industry.
Matsko got involved in environmental activism after hydrogen sulfide gas was released from a well site near her home. In 2008, she started helping a group of citizens who had filed a lawsuit against one of the larger energy companies in Ohio on grounds of nuisance violations and loss of property value. She spent many months doing research and collecting files related to the case, some of which she described as damning.
Because of her profession, Matsko has very strong computer security and says that prior to working on oil and gas issues she had never had problems with malware. But while assisting with the lawsuit Matsko's computer was attacked by a sophisticated virus. Matsko was able to remove it and everything seemed fine. About a month later, though, she unsuccessfully tried to open the computer folder that contained the sensitive files related to the lawsuit. The files were either missing or corrupted. "I remember I was so terrified by it that I didn't even tell people unless it was in person," she says.
Other activists have described similar cyber security-related issues. Around the time the ITRR bulletins were made public, Jiunta told me, members of GDAC experienced persistent problems with their computers. "Everybody was getting suspicious," he says. "I had computer issues. Some are still having issues."
John Trallo, a 61-year-old musician and guitar instructor whose communications were also featured in the ITRR bulletins, has been an outspoken critic of shale gas development for several years. In 2007, Chief Oil and Gas offered him a signing bonus of $1,400 to lease his mineral rights. Trallo, who lives in a modest two-story home in northeastern Pennsylvania, refused. He's been fighting the industry ever since.
"This is something that's bigger in my life than I ever wanted it to be," he says. "Five years ago, when I first started getting involved in this and I started talking to people, I would say to myself, 'these people are a little crazy.' Five years later, I sound like them."
Immediately after the intelligence bulletins were made public Trallo's computer became nearly unusable. Documents were corrupted and irretrievable; photos were disappearing and programs wouldn't work. A relatively new machine with a high-end operating system, Trallo had it serviced at a Best Buy in nearby Muncy. He was told by the Geek Squad at Best Buy that a highly sensitive program that acts like a Trojan Horse had been installed on his computer. According to Trallo, "They said that the program monitors every key stroke, every email, everything you do on the computer."
Nearly all of the activists I spoke with said the Pennsylvania Homeland Security revelations, while giving them pause, had not changed their behavior. They continue to speak out, to attend public meetings and to push for greater oversight of the industry. Still, "it leads to some scary possibilities in the future," says Eric Belcastro, an organizer with the Community Environmental Legal Defense Fund. "I don't sit around being paranoid about this stuff. I just try to do what I have to do and get along with my life. But I admit the playing ground is rough and I think people need to be careful."
Even as corporations expand their surveillance of citizen-activists, they are seeking to obstruct public oversight of their own behavior. It's a bit like a one-way mirror of democratic transparency—with corporations and law enforcement on one side looking in and activists on the other.
Pennsylvania is a case in point. In early 2012, legislators there passed "Act 13," a set of amendments to the state's Oil and Gas Act, which essentially stripped local municipalities of the authority to regulate drilling activity through zoning ordinances and other measures. The law also requires doctors who treat patients exposed to fracking chemicals to sign a confidentially agreement before receiving information about the substances. The gag rule would prevent them from sharing that information with the patient or even other doctors (GDAC's current president, Dr. Alfonso Rodriguez, is challenging this provision).
Earlier this year, a bill was introduced into the Pennsylvania legislature that would make it a felony to videotape farming operations in Pennsylvania—so-called "ag-gag" legislation that has already passed in Utah and Iowa, and has been introduced in several other legislatures. Many of the ag-gag bills draw on language crafted by the American Legislative Exchange Council's (ALEC) "Animal and Ecological Terrorism Act." Section D of the ALEC bill defines an animal or ecological terrorist organization in broad terms "as any association, organization, entity, coalition or combination of two or more persons" who seek to "obstruct, impede or deter any person from participating" not only in agricultural activity but also mining, foresting, harvesting and gathering or processing of natural resources. In recent years, ALEC has received considerable support from the natural gas industry
The proposed law has many anti-drilling activists worried. If such language were included in the bill (it is currently in committee and will be revised before it comes to the floor) it would greatly limit the ability of residents to photograph or video well sites, compressor stations, and pipeline development—all of which could be considered part of the "gathering or processing of natural resources."
"It's clearly legislation that could be easily expanded in any particular case to include folks like me who do whatever we can to get as close to some of these sites as we are able," says Wendy Lee, a philosophy professor at Bloomsburg University who regularly photographs the industrial impacts of gas drilling and then posts them on her Flickr page.
Lee says that among anti-drilling activists there is a sense that 2013 is a do-or-die year. The Pennsylvania Supreme Court is set to rule on the constitutionality of Act 13. As the drilling boom moves into ever more populated areas, activists are gearing up for more focused organizing and larger nonviolent protests. With tens of thousands of wells yet to be drilled, at least this much is clear: The industry will be watching closely.
Research support for this article was provided by The Investigative Fund at The Nation Institute.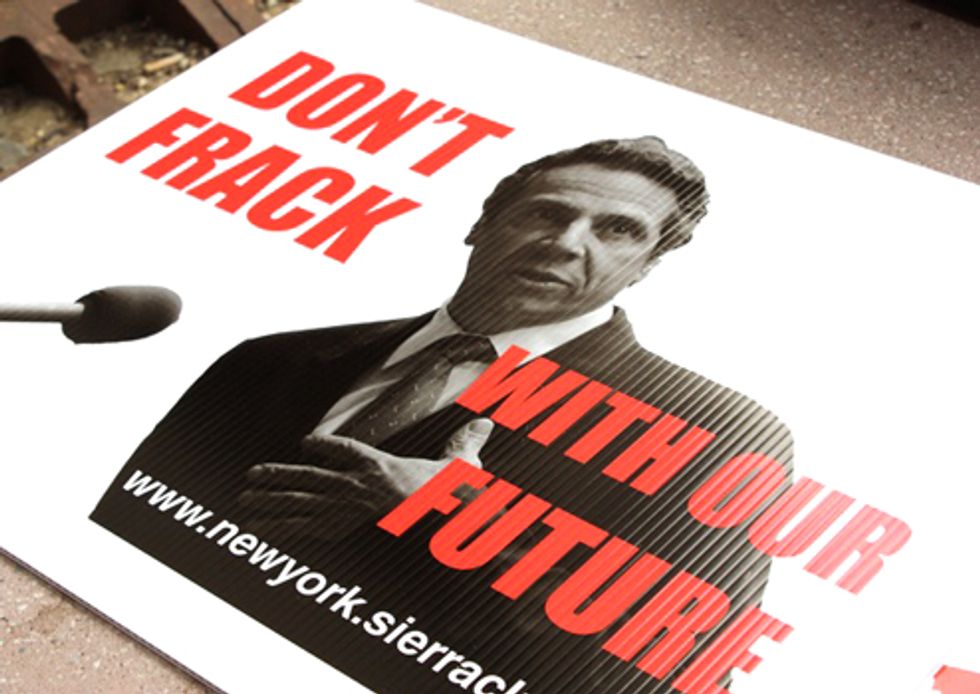 The U.S. Geological Survey (USGS) has warned New York state regulators that their plan to allow drilling and hydraulic fracturing for natural gas in the Marcellus Shale could endanger private water wells, municipal aquifers and New York City's drinking water supply.
The assessment of the USGS, widely regarded as impartial and authoritative on drilling issues, intensifies pressure on Gov. Andrew Cuomo (D-NY) not to proceed with a drilling plan drafted by the New York State Department of Environmental Conservation. Cuomo has pledged to "let the science and the facts make the determination, not emotion and not politics."1
The U.S. Environmental Protection Agency (EPA) has separately written New York regulators arguing that they are ill-equipped to regulate a boom in shale gas drilling and have limited financial means to enforce the numerous new regulations they have proposed. The EPA has raised additional concerns, among them, that the state has understated the severity of radioactive pollution associated with drilling and doesn't know how such contaminants would be disposed of.
Officials at the Department of Environmental Conservation are now considering whether to modify their plan to address the federal agencies' reservations and about 60,000 letters from local governments, independent scientists, gas drillers, property owners, environmental groups and other interested citizens. Once the state agency has concluded its review, which could wind up as soon as this spring, the issue goes to Cuomo's desk.
The stakes for New York taxpayers are enormous. The Department of Environmental Conservation has estimated that if New York City's drinking water supply is contaminated by drilling, cleaning up the water would require a water filtration plant costing at least $8 billion, with a yearly operating expense of $200 million.2 Even then, city officials have said there is no guarantee that the water could be purified. If water supplies of other population centers are tainted, the cleanup costs would soar higher.
As now written, the state plan projects that tens of thousands of natural gas wells could spring up along the New York portion of the Marcellus Shale, a vast underground formation that stretches along the Appalachian chain as far south as Kentucky. Most of the wells are likely to deploy a relatively new shale-drilling process called high volume hydraulic fracturing and horizontal drilling, which typically involves injecting millions of gallons of water laced with chemicals into the ground under high pressure, aiming to crack shale rock and release natural gas trapped in small pockets.
The USGS, the federal government's expert on the geology and hydrology of oil and gas drilling, advised New York regulators that their plan is flawed in several respects. Among them:
The state's proposal to prohibit drilling inside a 500-foot buffer around aquifers that supply major municipal water systems "is one-size-fits-all and may provide only partial protection to these aquifers."3
 
A similar 500-foot buffer for private water wells and springs "affords limited protection" and "does not take local geohydrologic conditions and topographic setting into account." The USGS added that "changes brought about by drilling, including water quality changes, can be felt rapidly at significant distance from a disturbance—especially if a domestic well is [downhill] of a well pad."4
 
Pressurized fracturing fluids could migrate through underground faults and impact an underground aqueduct that carries drinking water to New York City. The USGS said that "the possibility of damage to the aqueduct from hydraulic-fracturing operations is an issue of concern" and deserves more study.5
 
A map displayed in the state's draft plan "grossly under-represents the number and extent of [natural] faults in the Appalachian Basin of New York" where shale gas drilling would occur. Ground that is riddled with underground faults could channel pollution from drilling into underground aquifers.6
 
"Only scattered and incomplete information is available" on underground freshwater sources that could be polluted by shale gas drilling. The USGS said the state plan should require drilling companies to maintain detailed logs that would identify and protect these aquifers.7
Drilling too close to water sources
The USGS went to some lengths to dispute the state agency's premise that drilling could be safely conducted 500 feet from water supplies. The federal agency said that in some cases, it might be necessary to prohibit drilling within five square miles of aquifers to avoid polluting them.8
The USGS position is bolstered by documented cases in Colorado, Ohio and Pennsylvania, where natural gas and related contaminants have polluted underground water supplies at distances much greater than 500 feet.
In 2004, Canada-based Encana Corp. improperly cemented and hydraulically fractured a well in Garfield County, Colo. The state found that the poor cementing caused natural gas and associated contaminants to travel underground more than 4,000 feet laterally. As a result, a creek became contaminated with dangerous levels of carcinogenic benzene. The state of Colorado fined Encana a then-record $371,200. Despite more than seven years of cleanup efforts, as of last September, three groundwater monitoring wells near the creek still showed unsafe levels of benzene.9
 
In 2007, a natural gas well fractured by Ohio Valley Energy Systems Corp. in Bainbridge, Ohio, caused natural gas to contaminate 23 nearby water wells, two of which were more than 2,300 feet from the drilling site.10
 
In 2009, several natural gas wells drilled by Houston-based Cabot Oil and Gas Corp. in Dimock, Penn., polluted water wells used by at least 19 families, according to the state Department of Environmental Protection. Cabot has disputed the finding. At least three of the water wells were farther than 1,000 feet from the gas wells. For about two years, the Pennsylvania DEP ordered the company to deliver water to the families. Last December, Cabot stopped the deliveries after the DEP ruled that the company had met its obligations under a state order. Affected families were forced to scramble for new sources of water. Filmmaker Josh Fox, actor Marc Ruffalo and others donated bottled water that met some of the families' needs. The federal EPA recently found dangerous contaminants in well water in Dimock and ordered a resumption of water deliveries for four of the families. Pennsylvania officials have declined to extend public water lines to the affected families, estimating the cost at $12 million.11
New York City water aqueduct threatened
The USGS concluded that under the state plan, hydraulic fracturing fluids could reach and damage New York City's West Delaware Aqueduct, an underground tunnel that brings drinking water to the city from reservoirs in the Catskill Mountains. Naturally occurring fractures "may potentially provide pathways for the migration of pressurized fluids over significant distances," the USGS wrote. It suggested that the state's proposal to require site-specific permits in a 1,000-foot zone around the aqueduct might prove inadequate.12 The USGS focused only on threats to the West Delaware Aqueduct, one of several underground aqueducts that carry water to New York City from the Marcellus Shale region.
An earlier assessment commissioned by New York City's Department of Environmental Protection (DEP) also concluded that drilling might endanger the West Delaware Aqueduct and other tunnels that carry the city's water, for reasons similar to those cited by the USGS. The city's DEP found that naturally occurring underground pathways near the tunnels "can extend up to seven miles laterally and up to 6,000 feet in depth." It added:
"The vertical and lateral persistence of these features in conjunction with the potential for failed casings or other unforeseen occurrences could result in significant surface and subsurface contamination of fresh water aquifers, as illustrated by incidents in other well fields, most notably documented in Garfield County, Colorado (migration of toxic formation material through subsurface fractures) and Dimock, Pennsylvania (migration of natural gas to the surface via improperly cased wells). Similar mechanisms could permit migration of material into the fresh water aquifers that comprise the NYC West-of-Hudson watersheds and present potential risks to water quality and tunnel lining integrity."13
Based on this assessment, the city agency recommended several preventive measures, including barring drilling within seven miles of several aqueducts and a drilling ban within two miles of other water tunnels.14
Underground faults, water supplies unmapped
The USGS raised serious questions about the state's significant undercount of natural faults throughout the gas-rich Marcellus Shale formation. If drilling and hydraulic fracturing were permitted directly underneath faults, the federal agency said, contaminants could flow upward into underground aquifers. It noted that there are generally far more natural faults in bedrock overlying the Marcellus Shale than elsewhere.15
In a study that focused on the Marcellus Shale in New York and Pennsylvania and was published last year by the National Academy of Sciences, researchers from Duke University reported finding levels of natural gas an average of 17 times higher in water wells close to active natural gas wells than in water wells in non-active drilling areas. The most likely cause, they said, was leaky well casings, but they also raised the possibility that some gas migrated through "extensive fracture systems" in rock above the shale formations. Another factor, they said, might be gas migration through many older, un-cased wells abandoned during 150 years of drilling in Pennsylvania and New York.16
USGS urges better reporting
The USGS said that the depths of underground drinking water sources are not well documented and must be established so that drilling companies can design casing and cementing to prevent migration of gas or saltwater into underground drinking water supplies. The agency faulted New York state regulators for failing to require drilling companies to map underground fresh water and salt water sources and, as well, shallow gas formations before they drill extensively. It called these determinations critical to the design and installation of effective casing and cementing.17
Cuomo should emulate Maryland's O'Malley
The USGS assessment makes clear that New York is not ready for shale gas drilling on any level. Given Cuomo's commitment to science, it is hard to see how he could come to a different conclusion. Cuomo should halt the state's drilling plan and let scientists like those at USGS continue their work so that New Yorkers can know whether high volume hydraulic fracturing and horizontal drilling can be conducted safely before drilling begins.
That's essentially the approach Maryland Gov. Martin O'Malley has taken. His administration has embarked on a detailed study of potential drilling impacts, to be finished by 2014. Until then, O'Malley has committed not to allow gas drilling companies to deploy this controversial technique in Maryland's portion of the Marcellus Shale.18
Meanwhile, the EPA is conducting a nationwide study on hydraulic fracturing's impact on water and a separate inquiry in Pavillion, Wyo., where the agency concluded in a draft report that hydraulic fracturing likely contaminated groundwater on which the community relies for its drinking water and agricultural needs.
By proceeding with drilling in the face of warnings by USGS, the EPA and other experts, "Cuomo would be betting nothing of significance will go wrong," Albany Times-Union columnist Fred LeBrun wrote in a Jan. 15, 2012, column. "Given the enormity of the possibilities, that's a dumb bet."19
Will Cuomo make a multi-billion-dollar gamble with the state's drinking water and the health of New Yorkers? The upside, in the form of jobs and revenues from gas production, is modest. The downside, if anything goes wrong, is incalculable. Why chance it?
For more information, click here.
—————
1. Thomas Kaplan, Millions Spent in Albany Fight to Drill for Gas, New York Times, Nov. 26, 2011.
2. See NYDEC SGEIS, supra note 9, at 6-47.
3. U.S. Geological Survey, New York Water Science Center, Comments on the Revised Draft Supplemental Generic Environmental Impact Statement 6 (2012).
4. See id., at 7.
5. See id., at 20.
6. See id., at 10.
7. See id., at 1.
8. USGS, supra note 3, at 6-7.
9. URS Corp., Phase I Hydrogeologic Characterization of the Mamm Creek field Area in Garfield County (2006), http://cogcc.state.co.us/ (follow links for "Library" and then "Piceance Basin") (prepared for Bd. of County Comm'rs, Garfield County, Colo.); Colo. Oil & Gas Conservation Comm'n, Order No. 1V-276 (Sept. 16, 2004), http://cogcc.state.co.us/ (follow link for "Orders").
10. Ohio Dep't of Natural Res., Report on the Investigation of the Natural Gas Invasion of Aquifers in Bainbridge Township of Geauga County, Ohio 6, 46-7 (2008); Bair, E. Scott, et al., Expert Panel Technical Report, Subsurface Gas Invasion Bainbridge Township, Geauga County, Ohio 3-113 (2010), http://www.ohiodnr.com/mineral/bainbridge/tabid/20484/default.aspx (submitted to Ohio Dep't of Natural Res., Div. of Mineral Res. Mgmt.); Ohio Dep't of Natural Res., Order Number 2009-17 (Apr. 14, 2009) (see attachments A, B).
11. Consent Order & Settlement Agreement in re Cabot Oil & Gas Corp. (Dep't Envtl. Prot. Dec. 15, 2010); Consent Order & Settlement Agreement in re Cabot Oil & Gas Corp. (Dep't Envtl. Prot. Nov. 4, 2009); Laura Legere, DEP Drops Dimock Waterline Plans; Cabot Agrees to Pay $4.1M to Residents, Scranton Times-Tribune, Dec. 16, 2010, http://thetimes-tribune.com/news/gas-drilling/dep- drops-dimock-waterline-plans-cabot-agrees-to-pay-4-1m-to-residents-1.1077910. Laura Legere, Outside Groups Deliver Water as Sides Spar over Drilling, Scranton Times-Tribune, December 7, 2011.
12. See USGS, supra note 3, at 19-20. N.Y. City Dep't of Envtl. Prot., Final Impact Assessment Report, Impact Assessment of Natural Gas Production in the New York City Water Supply Watershed 39-40 (2009) [hereinafter NYCDEP]. N.Y. State Dep't. Envtl. Conservation, Supplemental Generic Envtl. Impact Statement on the Oil, Gas and Solution Mining Regulatory Program, Well Permit Issuance for Horizontal Drilling and High-Volume Hydraulic fracturing to Develop the Marcellus Shale and other Low-Permeability Gas Reservoirs ES-6 (2011) [hereinafter NYDEC SGEIS].
13. NYCDEP, supra note 9, at 39-40 (2009).
14. See id., at D-3. Paul Rush, Dep. Commissioner, Bureau of Water Supply, N.Y. City Dep't of Envtl. Prot., Before the New York City Council, Committee on Envtl. Prot., Sep. 22, 2011. N.Y. City Dep't of Envtl. Prot., Comments on the Revised Draft Supplemental Generic Environmental Impact Statement on the Oil, Gas and Solution Mining Regulatory Program 2 (2012).
15. See USGS, supra note 3, at 9.
16. Stephen G. Osborn, et al., Methane Contamination of Drinking Water Accompanying Gas-Well Drilling and Hydraulic Fracturing, 108 PNAS 8172-76, 8175 (2011), http://www.pnas.org/content/108/20/8172.
17. USGS, supra note 3, at 1.
18. Martin O'Malley, Governor of Maryland, Executive Order 01.01.2011.11, The Marcellus Shale Safe Drilling Initiative, June 6, 2011. Accessed online February 20, 2012 at http://www.governor.maryland.gov/executiveorders/01.01.2011.11.pdf.
19. Fred LeBrun. The Keys to the Kingdom, Albany Times-Union, Jan. 15, 2012, at D1.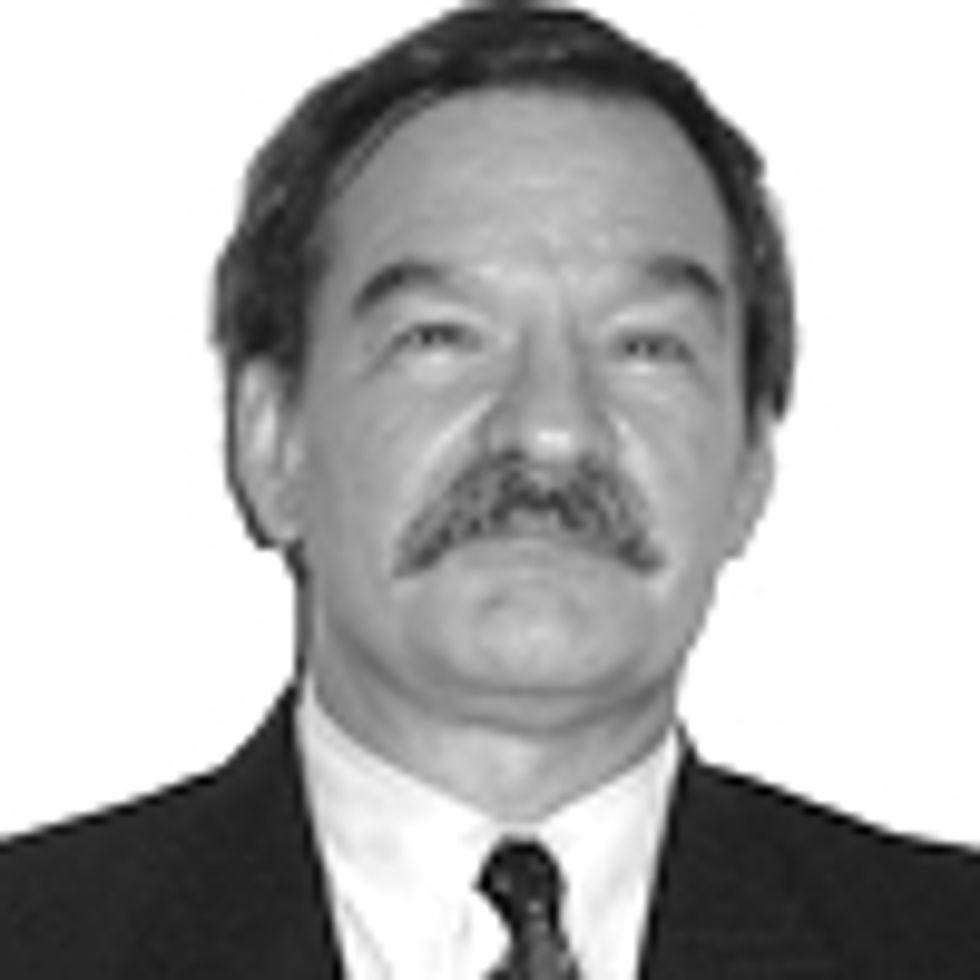 "This country needs an all-out, all-of-the-above strategy. . . that develops every available source of American energy. . . We have a supply of natural gas that can last America nearly one hundred years. . . The development of natural gas will . . . prov(e) that we don't have to choose between our environment and our economy. . . And by the way, it was public research dollars. . . that helped develop the technologies to extract all this natural gas out of shale rock—reminding us that Government support is critical in helping businesses get new energy ideas off the ground."      
-Barack Obama, Jan. 25 State of the Union speech
Obama said more than this about energy in his State of the Union (SOTU) speech almost a month ago. He talked about the near-doubling of renewable energy in the three years of his presidency and plans to develop "clean energy" on public lands. He stated that he "will not cede" the wind, solar or advanced battery industries to China or Germany. He supported programs to reduce energy waste in buildings. And he used the words "climate change" once, which was one more time than he used it in his 2011 SOTU speech.
But the most striking new idea in the area of energy was his full-throated defense of fracked natural gas as both an example of the important role of government research and the fuel that we can depend on to meet our energy needs for "nearly one hundred years."
This was a very, very bad development. And it is, accordingly, incumbent upon the climate movement and the progressive movement generally to take up this challenge in this important election year. There must be a loud, popular outcry this year against fracking, as well as all of the other extreme energy extraction methods and fuels—mountaintop removal coal, deep water offshore and Arctic Ocean oil/gas drilling and tar sands oil.
President Obama says that fracked natural gas allows us to essentially chill out. Because of it, "we don't have to choose between our environment and our economy."
What a disappointing, inaccurate and alarming statement.
It's as if the around-a-thousand—so far—documented cases of water poisoning from fracking are caused by one or two "bad apple" companies in the gas industry that can be easily made to see the error of their ways. No, no no!
It's as if the impact of thousands of heavy truck trips per well, or the huge amounts of water used and mixed with dangerous chemicals to produce contaminated waste water in the process of extracting gas from shale, are easily fixed—not!
And it's as if the process of drilling for, extracting, processing, transporting, storing, distributing and burning fracked—as well as conventionally-produced—natural gas is not an environmental hazard, a major contributor to the dangerous heating up of the earth.
Over the past two years, a number of studies have produced evidence that, indeed, natural gas is just this:
In 2010, and again in 2011, the U.S. Environmental Protection Agency updated its estimates of greenhouse gas leaks from the oil and gas industry. For the gas industry, they increased their estimate of methane leaks by an astounding 156 percent compared to their previously estimated figures. And bear in mind that methane, the primary component of natural gas, is at least 72, more likely 105, times as powerful a greenhouse gas as carbon dioxide over the first 20 years after it is released into the atmosphere.
In April of last year Robert Howarth, Renee Santoro and Anthony Ingraffea at Cornell University published a groundbreaking analysis which estimated that between 3.6 percent and 7.9 percent of the methane from natural gas produced via fracking is leaked into the atmosphere over the entire life cycle of the gas, from production to burning. This compares to a life cycle estimate for conventional gas development of between 1.7 percent and 6 percent. Howarth and his team used this information to project that, over a 20 year period of time, "the greenhouse gas footprint for shale gas is at least 20 percent greater than and perhaps more than twice as great as that for coal."
In October of last year an analysis by Nathan Hultman and others from the University of Maryland projected, despite critical commentary about Howarth/Santoro/Ingraffea's study, that over a 20 year period the "greenhouse gas footprint of electricity from unconventional gas [fracking], relative to that of coal," is between approximately 97 percent and 119 percent.
And just two weeks ago, in a Feb. 7 article in Scientific American, "Air Sampling Reveals High Methane Emissions from Natural Gas Field," it was reported that research done in Colorado backed up the conclusions of Howarth and the others at Cornell: "Led by researchers at the National Oceanic and Atmospheric Administration (NOAA) and the University of Colorado, Boulder, the study estimates that natural-gas producers in an area known as the Denver-Julesburg Basin are losing about 4 percent of their gas to the atmosphere—not including additional losses in the pipeline and distribution system. This is more than double the official inventory, but roughly in line with estimates made in 2011 that have been challenged by industry."
As President Obama said, it is true that "we don't have to choose between our environment and our economy," but that's not because natural gas in shale is a clean fuel. Natural gas is a dirty fossil fuel that, new studies are showing, is probably worse than coal when it comes to its heating-up impact on our atmosphere, especially in the next 20 years, the time period when we absolutely must, on a worldwide basis, leave fossil fuels behind as our primary energy sources.
"We don't have to choose" because when we get serious about prioritizing conservation, energy efficiency and renewable energy primarily from the sun, wind and earth (geothermal), this will be a tremendous driver of economic development while being good for our seriously damaged natural environment.
We don't need an "all-out, all-of-the-above" energy strategy. We need an "all-out, reduce-fossil-fuels-and-onto-efficiency-and-renewables" energy strategy.
It's kind-of like what presidential candidate Obama said on Feb. 4, 2008 in Newsweek—"We will have a bold energy agenda that drastically reduces our emission of greenhouse gases while creating a green engine that can drive growth for many years to come."
The earth has been hard hit in the four years since Feb., 2008 by weather disaster after weather disaster clearly related to our disrupted climate. And yet we are facing the prospect of a debate in 2012 between the two major party candidates over energy policy in which little is said about this deepening crisis or the genuinely clean energy solutions to it.
It is up to the climate movement and the movements against extreme energy extraction to speak up and take action loudly and clearly to force those who want to lead us to respond. Let's shape the debate.
—————
Ted Glick has been active since 2004 building the climate movement and since 1975 building the independent progressive political movement. Other writings and information can be found at http://www.tedglick.com, and he can be followed on twitter at http://twitter.com/jtglick.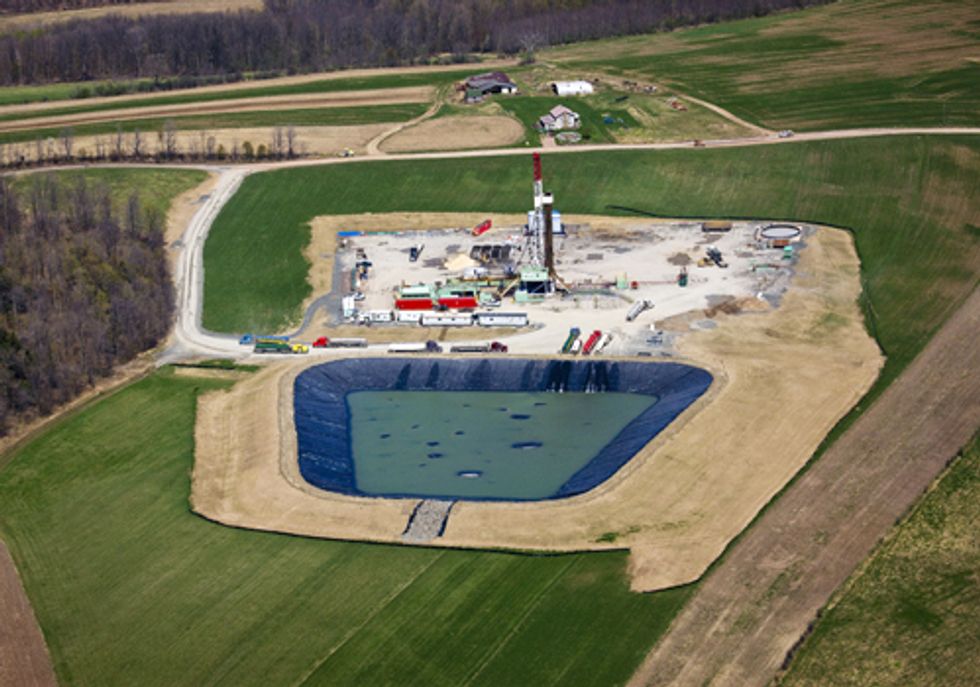 On Feb. 7 in the Senate and Feb. 8 in the House, the Pennsylvania legislature voted in favor of HB 1950, a compromise gas development bill that was hammered out behind closed doors under the heavy hand of Gov. Tom Corbett. Under the guise of providing "impact fees" to municipalities where gas operations occur, the legislature effectively supported a takeover of municipalities by the state and the gas industry by gutting established and effective local planning and zoning rights.
Through provisions contained in the bill, municipalities will no longer be able to play a central, critical role in protecting the health, safety, and welfare of residents and determining which uses of land are most beneficial.
The bill requires that all types of oil and gas operations (except for natural gas processing plants)—unlike any other commercial or industrial business—be allowed in all zoning districts, even in residential neighborhoods and near schools, parks, hospitals and sensitive natural and cultural resource protection areas. As a result, people could be forced to live only 300 feet away from a gas well, open frack waste pit, or pipeline, despite growing evidence that such development causes pollution, damages health, and lowers property values.
The bill also mandates a one-size-fits-all ordinance that supersedes all existing ordinances and prevents municipalities from adopting any zoning provisions that are stricter than the weak, mandated standards.
"The Pennsylvania legislature has let the gas industry take over, despite the terrible consequences that drilling is having in communities across the Commonwealth. This so-called impact fee bill brings no net fiscal gain to Pennsylvania residents; it robs us of the ability to protect what is most locally valuable—our health, safety and resources—and gives gas operators the right to run all over our communities. This is unjust and exposes the true allegiances of the bill's supporters—self-interested gas developers and their backers," said Maya van Rossum, the Delaware Riverkeeper.
 
"Today, many legislators and Gov. Corbett told Pennsylvania residents that protecting their health and rights matters far less to them than the gas industry's demands," said Nadia Steinzor, Marcellus regional organizer for Earthworks' Oil and Gas Accountability Project. "They and other supporters of this bill turned a blind eye on the widespread damage caused by drilling and a deaf ear to calls from citizens for change, while doing the bidding of companies that want to drill anywhere, anytime."
"If legislators were looking to pass a proposal that will allow more gas drilling near people's homes, and the parks, playgrounds and schools where our children play and spend their days, then 'Mission Accomplished,'" said Erika Staaf of PennEnvironment. "Sadly, this is just one more case of powerful interests dominating the political process, and the lack of leadership on both sides of the aisle to do anything about it."
"A poorly-regulated gas industry will be able to drill in residential neighborhoods, bringing thousands of gallons of toxic chemicals, thousands of tractor trailers, round the clock noisy, polluting drilling, all as little as a football field away from homes, day care centers, and playgrounds," said Jeff Schmidt, director of Sierra Club's Pennsylvania Chapter. "The legislators who voted in favor of HB 1950 have abandoned any pretense that they are acting in the public interest. We will make sure the public knows who sided with the drillers and who sided with citizens when they go to the polls for this year's elections."
"This bill represents a huge step backwards in protection for Pennsylvania towns and the environment," said Myron Arnowitt, Pennsylvania State director for Clean Water Action. "The state override of local zoning ordinances will greatly increase the threats to communities from all aspects of gas extraction. Never before has one industry been given full rights to do as they please, without recognizing the needs of other businesses, residents and our environment. 2012 is an election year, and we will be devoting our energy to ensuring that the voters of Pennsylvania are aware of which legislators voted to give away our control over an industry that has contaminated our air, land and water."
"The legislators who voted for HB 1950 made a short-sighted decision that puts the health and safety of Pennsylvania's communities at risk," said Josh McNeil, executive director of Conservation Voters of Pennsylvania. "They voted against the interests of their constituents and should expect those constituents to return the favor in the November election."
For more information, click here.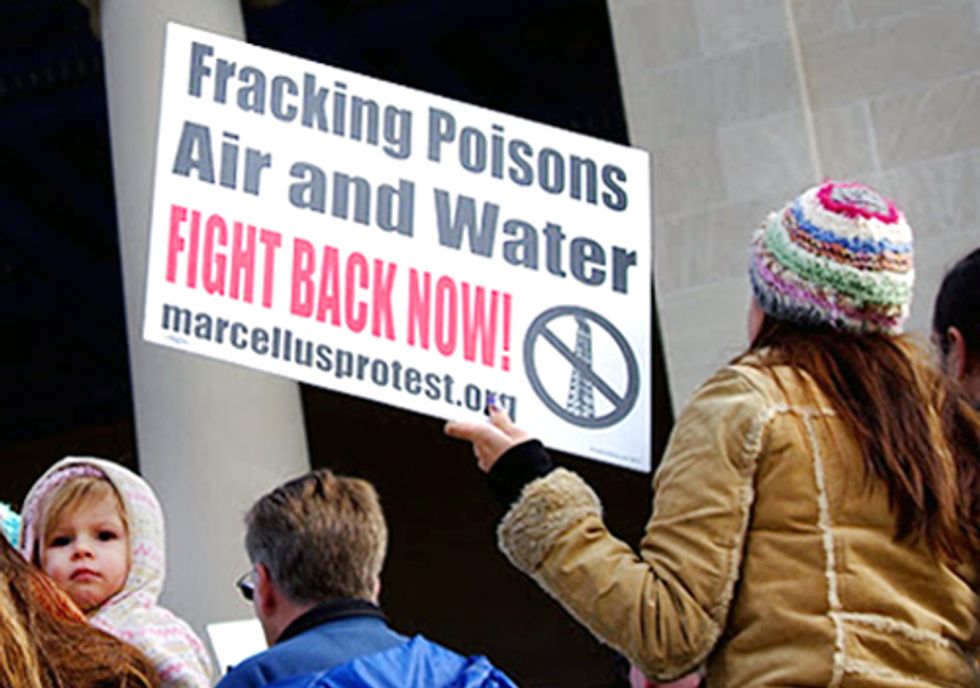 Yesterday, Pennsylvania legislators passed a hydraulic fracturing (fracking) bill that will further limit environmental protections, lower drilling fees, handcuff local governments' zoning power for gas development and undermine public health.
Today, SB 246—a bill to ban hydraulic fracturing in New Jersey—goes before the New Jersey Senate Environment and Energy Committee.
Estimates peg the value of natural gas reserves buried within the Marcellus Shale underneath Pennsylvania and some of the state's immediate neighbors as high as one trillion dollars. With that kind of money at stake, the mostly unregulated extraction process called fracking that's necessary to unleash the gas has become the nation's most polarizing environmental and energy issue.
Look no further than the neighboring states of Pennsylvania and New Jersey.
Fracking was brought to national attention back in 2008 through a sequence of mishaps involving gas wells set up by Cabot Oil and Gas in the small town of Dimock, Pa. In the winter of 2008, metals and methane linked to Cabot's wells were found in many area homes' drinking water. In 2009, the Pennsylvania Department of Environmental Protection (DEP) released a document citing dozens of infractions, including well-construction problems, diesel spills and fracking fluid spills. In September 2009, an estimated 8,000 gallons of fracturing fluid—manufactured by Halliburton—discharged into Stevens Creek and nearby wetlands.
Three years later, residents of Dimock are still fighting for their right to clean water and still reliant upon organizations such as the EPA to deliver fresh drinking water—a responsibility Cabot Oil and Gas is now absolved from. By now, most people are familiar with the infamous images of flammable water pouring from their taps. To see a video, click here.
And that is only the beginning.
Even so, in a move that blatantly disregards the health and welfare of Pennsylvania citizens, Feb. 8 was a landmark day in Pennsylvania as the Pennsylvania Legislature—led by Republican Gov. Tom Corbett—passed a bill to institute an impact fee on Marcellus gas wells and limit the ability of municipalities to restrict gas drilling. In a mostly party-line split, the Republican-led House pushed the bill through on a vote of 101-90.
Next door, New Jersey citizens stand on the brink of banning fracking within state lines entirely as consideration of Senate Bill 246 goes before the New Jersey Senate Environment and Energy Committee on Feb. 9. New Jersey currently has placed a moratorium on fracking until January 2013.
Despite opposition from Republican Gov. Chris Christie and the American Petroleum Institute, SB 246 has garnered overwhelming public support with the help of Sens. Robert Gordon (D-38th District), Linda Greenstein (D-14th District)  and Christopher Bateman (R-16th District).
While citizens of New Jersey are poised to celebrate, residents of Pennsylvania are witnessing just how powerful the oil and gas industry's lobbying arm really is.
According to MarcellusMoney.org, the drilling industry has contributed more than $3 million in political contributions to Pennsylvania lawmakers since 2001 and spent an additional $5 million in the capitol of Harrisburg in the past three years. Unfortunately, the money spent was vindicated yesterday.
The fight isn't over in New Jersey. Click here for more information on how you can reach out to New Jersey lawmakers today.
To learn more about fracking, visit EcoWatch's Fracking page for all the latest information—nationally and internationally.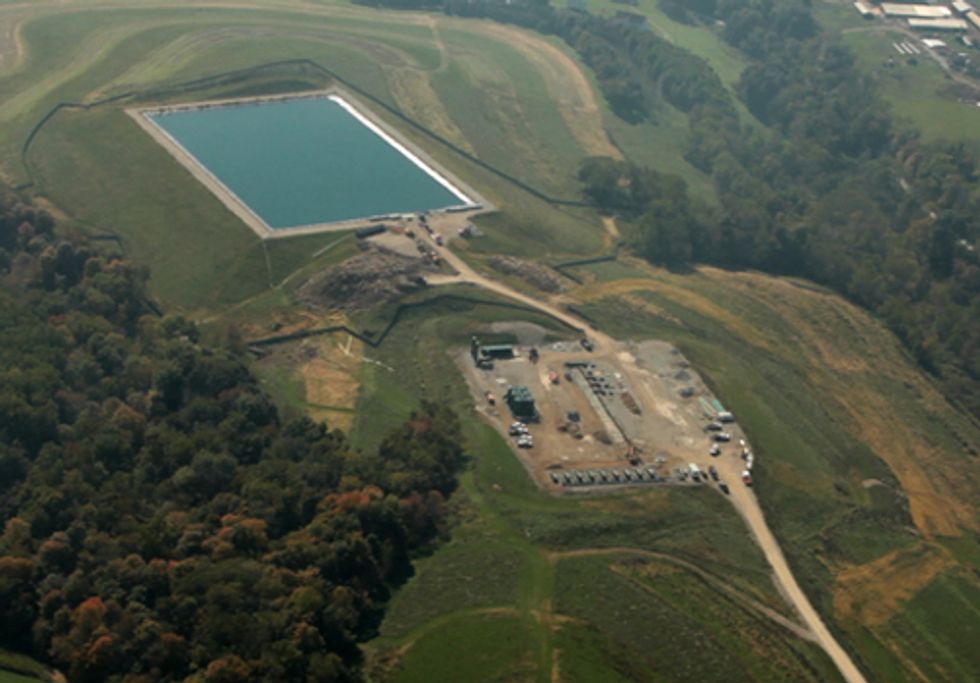 We all know that the affordability, efficiency, and sustainability of cleaner, greener energy will be a major challenge for this century. Some have called natural gas a better and cleaner energy source. Yet, even if we set aside this hot air, the process of extracting the gas (called hydraulic fracturing or fracking) proves problematic for both environmentalists as well as those in proximity to the wells. This article covers five major problems with fracking, based on two SnagFilms from the After the Gas Rush series, you can view by clicking here.
1. Water Pollution
The fracking process involves pumping large quantities of water, chemicals, and sand deep underground. This process produces a huge amount of pressure, which both extracts the natural gas and forces much of the water back to the surface.
The major concern with polluted water is that the salts, radium, other heavy metals, and benzene (a carcinogenic and flammable chemical) are forced back up to the surface with the rest of the wastewater. For efficiency, fracking companies want to reuse this wastewater and they subsequently treat the water so that the excess waste does not plug up parts of the well. Consequently, the products that have been removed (radium, and some other heavy metals) are disposed of. However, the water that gets reused still contains salts and benzene. The water is then pumped back underground, endangering aquifers.
 2. Proximity to Residential Areas—Fumes and Earthquakes
In addition to the risk of water contamination for those near fracking sites, wells also produce excess gases, which are either simply released into the air or burned upon their release. These fumes both leave an odor as well as present the possibility of negative health effects for those in proximity to the wells. Such effects include dizziness, confusion, and nasal bleeding. There is also growing evidence to support the theory that fracking can produce minor earthquakes within the vicinity of fracking wells. This may not be as surprising as it sounds considering the amount of pressure (around 8,000 pounds per square inch) that the gas extraction process exerts on shale rock deep beneath the surface.
 3. Property Rights
It is often the case that when someone buys a property, his or her rights do not extend to the subterranean levels where fracking companies aim to extract natural gas. These multinational companies purchase/lease the mineral rights to the land, and thus they legally are allowed to accesses those minerals through drilling as long as they pay damages to the surface owner (these damages are often do not satisfactorily cover the actually property loss, as average Americans find themselves up against massive corporate interests). Additionally many leases do not require companies to compensate landowners for water contamination. Many American landowners, farmers, and families are thus placed at the mercy of drilling companies who can legally exercise their mineral rights largely regardless of what lays on the surface.
4. Lack of Governmental Regulation
Aside from the government's lack of regulations on carbon emissions, the disposal of fracking waste products needs better oversight. As noted, the wastewater that rises to the surface during fracking is treated and then reused. After treatment, the waste that is extracted from the wastewater is placed in a landfill, as it is exempt from federal regulations pertaining to toxic waste. This lack of regulation does not recognize the fact that such waste can be extremely dangerous for the environment. As described, the cancerous and flammable benzene, other heavy metals, radium, and corrosive salts remain in the waste. However, regardless of how dangerous these chemicals may be, it is not treated as hazardous waste. If the waste is treated as normal garbage, then these toxic materials may endanger people's health and the environment's wellbeing for years to come.
5. Industry Growth
Compounding all of these factors is the fact that the natural gas industry is ballooning. In After the Gas Rush, Roshini Thinakaran states that in Pennsylvania alone 50,000 new wells will be permitted to be drilled over the next two decades. The result of this will be both an explosion in the burning of natural gas as well as in water contamination. One million gallons of toxic wastewater will be produced by each well within the first thirty days of its operation. One can only imagine the degree of environmental damage these wells may have after only a year's time. Similar expansion is also occurring in states such as New York, West Virginia and Ohio.
Below is SnagFilms's After the Gas Rush series. In the films, Roshini Thinakaran leads us into Pennsylvania to see how fracking affects the environment and the lives of those living within the vicinity of fracking wells. We invite you to watch the films here or at snagfilms.com and share them with others interested in the subject.
To see After the Gas Rush, click here.
For more information, click here.