This website uses cookies to ensure you get the best experience while browsing it. By clicking 'Got It' you're accepting these terms.


The best of EcoWatch, right in your inbox. Sign up for our email newsletter!
Exxon Mobil refinery in Baton Rouge, Louisiana.
Wikipedia / CC BY-SA 4.0
By Julie Dermansky
Early morning skies Wednesday in Baton Rouge, Louisiana, were alight from a fire that started around 2:30 a.m. at an ExxonMobil refinery. The blaze, though contained before the sun came up, is a reminder to the surrounding community of yet another danger of living next to refineries and chemical plants.
Exxon's refinery is located along the stretch of Mississippi River between Baton Rouge and New Orleans known as "Cancer Alley" due to the high number of chemical plants and refineries—and illnesses possibly connected to emissions—along the river's banks.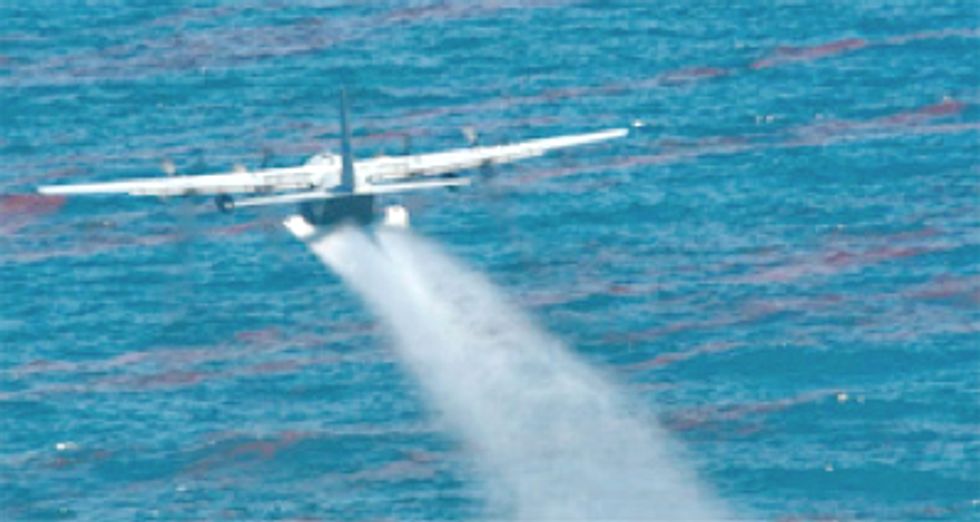 A new well leak in the Gulf of Mexico is spewing natural gas and possibly crude oil 75 miles off the coast of Louisiana, reports the U.S. Coast Guard and the Bureau of Safety and Environmental Enforcement.
According to the LA Times, authorities reported a "rainbow sheen" of natural gas, more than four miles wide and three-quarters of a mile long, floating on the surface of the Gulf after a fly-over assessment Tuesday. How much had spilled was unclear.
The platform is owned by Energy Resources Technology Gulf of Mexico, LLC (ERT), which is a subsidiary of Talos Energy. According to a statement from the company, workers were attempting to permanently plug and abandon their non-producing well over the weekend when the leak occurred.
According to the Associated Press, workers were trying to temporarily plug the well Monday night when they lost control of it. The five workers on the platform were evacuated safely and two other wells were shut off, stated the U.S. Coast Guard.
As authorities are working closely with the ERT to monitor pollution response efforts, it is still unclear as to which chemicals can be used to safely clean up fossil fuel spills from offshore drilling and other incidents.
News of the leak broke the same day a coalition of environmental and public health groups filed notice to appeal a decision over the Clean Water Act regarding the use of chemical dispersants for oil spills.
Initially, the groups filed suit in August 2012 to compel the U.S. Environmental Protection Agency (EPA) to comply with the Clean Water Act in preparing and publishing the list of dispersants eligible for use in oil spill response.
According to a press release from public interest environmental law firm Earthjustice, the District Court dismissed the coalition's suit on May 7 reasoning that the EPA initially made its decision not to identify bodies of water or safe quantities for eligible dispersants back in the 1980s and 1990s, even though it was required by the Clean Water Act.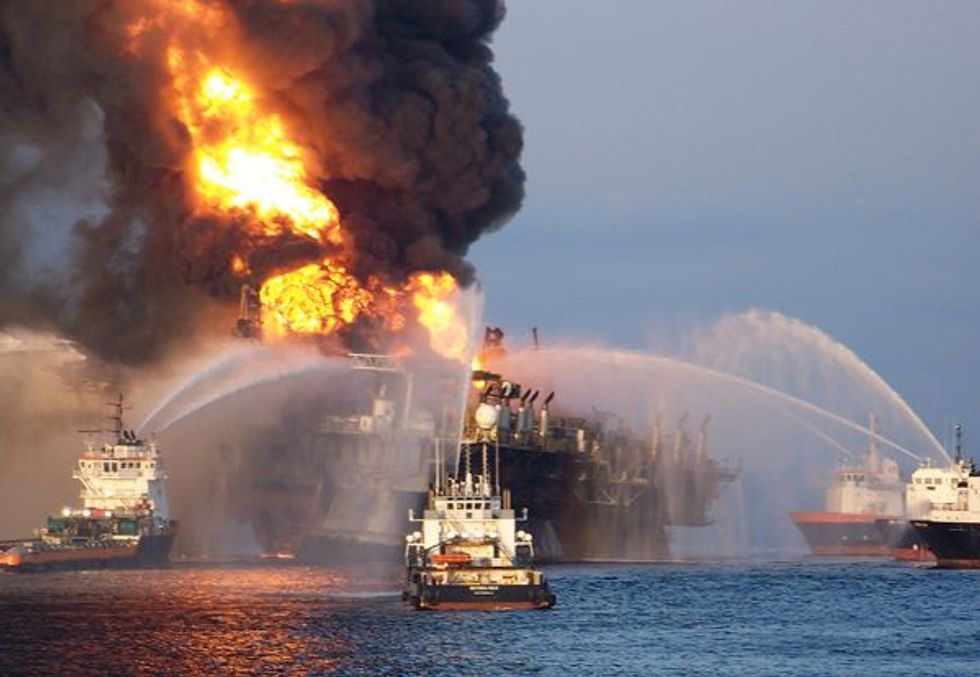 LEANweb.org
.
Earthjustice explains that the Clean Water Act requires the EPA to identify the waters in which dispersants and other spill mitigating devices and substances may be used, and the quantities that can be used safely, as part of the EPA's responsibility for preparing and publishing the National Contingency Plan. But the EPA currently fails to include this required information in its list of eligible dispersants under the National Contingency Plan, which governs responses to discharges of oil and hazardous substances. This meant that during the 2010 BP Deepwater Horizon disaster, 1.83 million gallons of dispersants were released into the ocean without prior scientific study and evaluation of the toxicity of those dispersants and without any understanding of whether those dispersants were safe for the Gulf of Mexico, particularly in the unprecedented quantities that were used. Research into the aftermath of that disaster suggests that indeed they were not safe.
According to the press release, the District Court stated that the groups should have challenged the EPA's decision when it was first made and were too late to claim violations of the Clean Water Act. This interpretation of the law allows an agency to continue violating clear statutory mandates so long as these violations were not caught and corrected within the first six years of their occurrence.
In October 2010, Earthjustice and the coalition had filed a rulemaking petition calling on the EPA to set a toxicity standard, require dispersant manufacturers both to improve testing of their products for toxicity and to disclose the ingredients of the dispersants as a condition of allowing the product to be eligible for use in response to spills. Earthjustice stated that while the rulemaking has been expected for years, it has yet to be released.
Earthjustice represents the Louisiana Shrimp Association, Florida Wildlife Federation, Gulf Restoration Network, Louisiana Environmental Action Network, the Alaska-based Cook Inletkeeper, Alaska Community Action on Toxics, Waterkeeper Alliance and Sierra Club in this action.
Visit EcoWatch's CLEAN WATER ACT and OFFSHORE OIL DRILLING pages for more related news on this topic.
———
SHARE YOUR THOUGHTS BELOW: What should the EPA do to enforce the Clean Water Act?
———

EcoWatch Daily Newsletter
Gulf Change, a group of Gulf Coast mothers, grandmothers and concerned citizens, is calling for an immediate Congressional hearing concerning actions needed in order to address the continuing health effects of the BP Oil drilling disaster.
More than 2,400 cases of chemical poisoning have been reported across the Gulf Coast, with symptoms including headaches, respiratory illness, pulmonary issues, seizures, gastrointestinal problems, rectal bleeding, skin and eye ailments, memory loss and neurological issues.
Clean-up workers, fishermen and coastal residents have reported symptoms and proper diagnosis and care is urgently needed, particularly for children who are suffering the effects of oil and dispersant exposure.
Kindra Arnesen, resident of South Plaquemines Parish in South Louisiana describes the children's health crisis in her community:
"...we have 388 children in the local elementary school and in that school we have sick kids all over the place, they're suffering from upper respiratory infections, severe asthma, all the sudden, in kids that had nothing wrong with them before. Skin conditions, lesions in between their fingers, around their mouths. As of April 2011 we had a closet full of nebulizers to help them breath. A closet full of nebulizers for a school with 388 kids. Where's the red flag?"
A recently released video by the Louisiana Environmental Action Network (LEAN), highlights the health struggles of several coastal families. One mother of three, Julie Creppel, of Burras, La., estimates her son has been on antibiotics ten or eleven times in the two years since the disaster and her 12-year old daughter's health has also suffered:
"They say she's got acute sinusitis....I've had to pick her up multiple times from school since the spill. I never picked her up before. She's stayed sick and had to miss more school now than she ever has before...and her stomach, it bothers her...she swears it's killing her."
In addition to their call for an immediate Congressional hearing, Gulf Coast activists are calling for health care for effected clean-up workers and residents and for the Gulf Coast Claims Facility, the victim's compensation fund paid for by BP and administered by Kenneth Feinberg, to immediately pay all health-related and economic claims.
Click here and here to be a hero to children on the Gulf Coast today.
For more information, click here.