In cities around the globe, an urban gardening revival is under way, with gardeners and farmers digging into backyards and vacant lots, replacing blighted eyesores with lush, productive vegetation.
But as an article in this month's Environmental Health Perspectives from the National Institute of Environmental Health Sciences points out, urban soils are often heavily contaminated with metals, polycyclic aromatic hydrocarbons and other contaminants, prompting questions about the health consequences of urban gardening and providing some new solutions.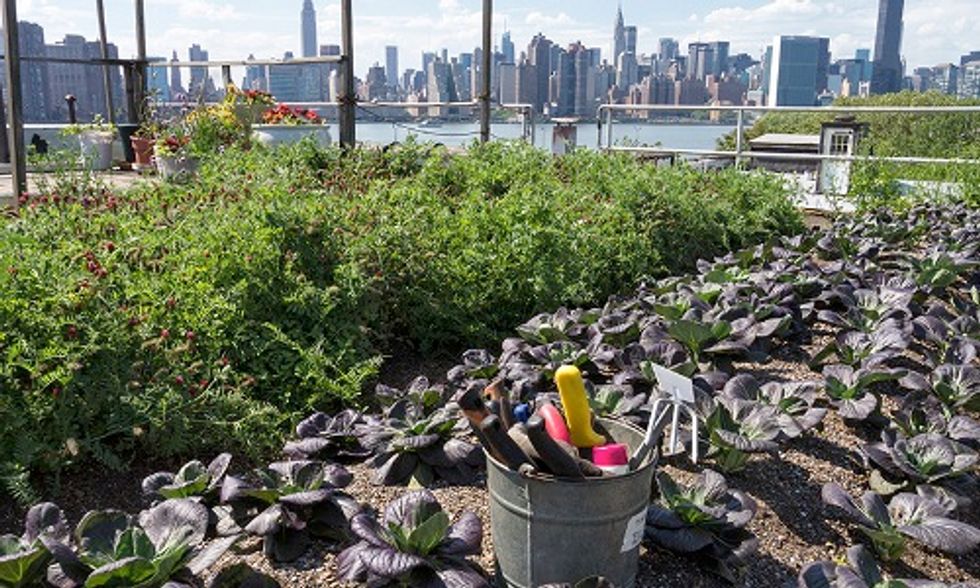 Exposure to pollutants while gardening comes mainly from accidentally ingesting soil or inhaling contaminated dust, either while gardening or after tracking it home on clothing, shoes and tools, according to interim guidelines for safe urban gardening from the U.S. Environmental Protection Agency (EPA). The risk is greatest for small children, who not only are most vulnerable to toxicants but also gleefully put dirty fingers directly into their mouths.
Produce itself tends to be relatively safe, provided it wasn't grown in heavily contaminated soil and is washed before eating. Most food crops tend not to absorb contaminants and what little they do absorb generally stays in the roots. One notable exception is rice, which absorbs arsenic unusually well.
The article outlines the problem facing urban gardeners. No regulations in the U.S. specifically govern contaminants in soils used for food production and testing for them can be prohibitively expensive. Experts disagree on the severity of the problem, jurisdictional standards conflict and advice about how to remedy or work around urban soils has been fragmented and confusing.
And while alternative growing methods such as rooftop gardens and hydroponics avoid soil contamination issues, they tend to be more expensive and are unlikely to replace gardening in the ground any time soon.
Here are seven ways that urban gardeners can reduce the amount of contaminants in their soil, courtesy of the U.S. EPA:
Build your garden away from existing roads and railways, or build a hedge or fence to reduce windblown contamination from mobile sources and busy streets.
Cover existing soil and walkways with mulch, landscape fabric, stones or bricks.
Use mulch in your garden beds to reduce dust and soil splash, reduce weed establishment, regulate soil temperature and moisture and add organic matter.
Use soil amendments to maintain neutral pH, add organic matter and improve soil structure.
Add topsoil or clean fill from certified soil sources. Your state or local environmental program, extension service or nursery may be able to recommended safe sources for soil and fill.
Build raised beds or container gardens. Raised beds can be made by simply mounding soil into windrows or by building containers. Sided beds can be made from wood, synthetic wood, stone, concrete block, brick or naturally rot-resistant woods such as cedar and redwood.
Your state or local city agency may recommend using a water-permeable fabric cover or geotextile as the bottom layer of your raised beds to further reduce exposure to soils of concern.
The article also advises practicing good gardening habits:
Wear gloves and wash hands after gardening and before eating.
Take care not to track dirt from the garden into the house.
Wash produce before storing or eating and teach kids to do so, too.
Peel root crops and remove outer leaves of leafy vegetables.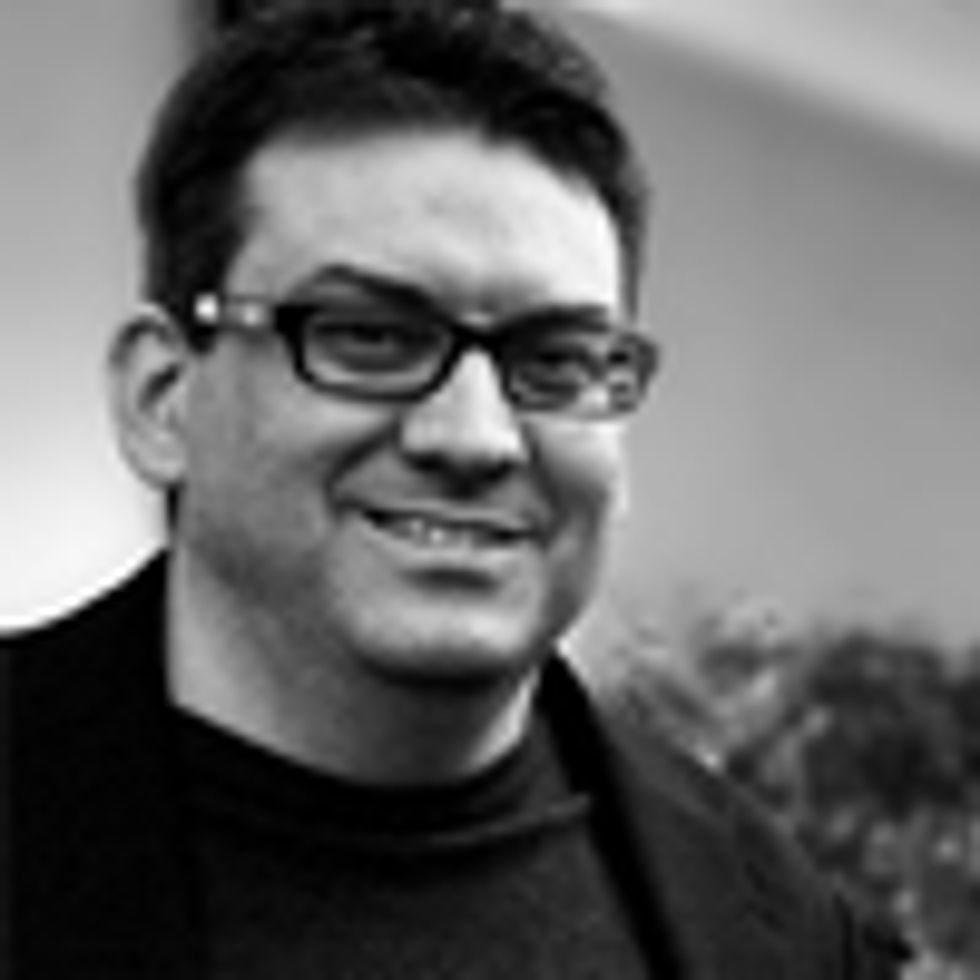 Our current industrial agricultural system, predicated on the availability of cheap energy and a stable climate in which to grow, faces two immediate threats—peaking oil production and destabilization of the global climate. Farming has always been a difficult enterprise and will only continue to be challenged by the rising cost of energy and an increasingly challenging climate—including more extensive droughts, heavier precipitation and flooding, and extreme weather events.
Unaddressed, climate change tops the list of issues that has the capacity to undermine the stability of societies, economies and the ecological systems upon which all life depends. Attentive public response to the issue to date has been nil. In the absence of significant national action, communities still possess significant power to create change, including efforts to develop sustainable local food systems. During a recent visit to Oberlin College, renowned author Bill McKibben noted that "as we are no longer able to use fossil fuels for industrial farming, either because we have run out of it or because we have realized the danger it presents to the atmosphere, we are going to have to start to figure out again how to get people back on the farm."
McKibben suggested that, rather than think of this as a doomsday scenario, think of it as "one of the great opportunities for creative employment going forward."
Oberlin, a small town with a student and resident population of about 10,000, is in the process of organizing a comprehensive community initiative to transition away from fossil-fuel dependency while mitigating its contributions to climate change. Named the Oberlin Project, the initiative involves a collaboration between Oberlin College, the City of Oberlin, the Oberlin City School District, and Oberlin community members.
One initiative of the Oberlin Project will build on a long history of leadership in local food systems development. David Orr, founder of the Oberlin Project, worked to initiate one of the first college-based local food purchasing initiatives in the country at Hendrix College in Arkansas in the mid 1980s. Orr worked with a group of Oberlin students to replicate the Hendrix project at Oberlin in the late 1980s. Today, the college purchases between 25-32 percent of its food from local sources.
Building on this legacy, the community is beginning to look at the potential for a 70 percent localization of its food supply. What could this level of localization mean for community wealth, job creation and quality of life? How can this system be designed for resilience in the light of a more challenging climate that threatens the very stability of all local food systems?
The Oberlin Project is supporting four sequences for local food systems development. The first assesses the pathways of innovation and entrepreneurship that led to Oberlin's current levels of local food activity over the last 20 years. How can existing local food supply networks be expanded and how can new farmers and businesses enter into the local food space? This work will be carried out in conjunction with the Western Reserve Land Conservancy, which is developing a strategic plan for preserving a 20,000 acre network of farmland in Lorain and surrounding counties that can supply food, energy and materials to the local economy.
The second phase is a community investment portfolio designed in collaboration with the Ohio Agriculture Research and Development Center. This portfolio will look at how existing assets in the community can be more effectively leveraged while identifying additional assets needed to support growth of the local food economy. Assets are not just financial, but will include networks, time, knowledge, existing facilities and even passion.
The third phase will look at developing a regenerative agriculture learning institute that will link with a network of national and international food system innovators to create a portfolio of techniques that include carbon farming (methods for sequestering carbon in soils while improving topsoil conditions), rotational grazing, perennial polyculture systems, micro-farming, agro-forestry and community food development. This initiative is being developed in conjunction with the New Agrarian Center and will augment several sustainable agriculture and culinary arts initiatives at Oberlin College, Lorain County Community College and the Joint Vocational School in Oberlin.
The fourth initiative calls for development of a regional learning network that can link Oberlin and local food communities across Northeast Ohio to share best practices, innovations and inspirational stories, all aimed at accelerating overall learning in and growth of the regional food system in the region.
Meaningful action to address climate change and sustainable energy development may have disappeared from the national agenda, but a growing network of collaborating communities across Northeast Ohio and the nation have the power to lead the necessary transitions in the absence of national leadership.
For more information, click here or visit the Oberlin Project website by clicking here.
EcoWatch Daily Newsletter