This website uses cookies to ensure you get the best experience while browsing it. By clicking 'Got It' you're accepting these terms.
Wolfgang Meinhart
By Andy Rowell
Soon British consumers will be cooking and heating their homes with American fracked gas for the first time.
But there is growing evidence that fracked U.S. gas—and the infrastructure being built to supply it—has a huge ecological, social and personal impact back in the U.S., which British consumers may not know about.
[Editor's note: More than 1,000 people from across the Mid-Atlantic region and beyond joined a first-ever "people's march" in DC to protest the gas industry's push to export liquefied natural gas (LNG) from U.S. coastlines. With a key decision nearing on the Cove Point export terminal, just 50 miles south of the White House, protesters are calling on President Obama and the Federal Energy Regulatory Commission to halt approval of all LNG export projects and instead promote renewable energy solutions.]

I'm Sandra Steingraber, and I bring you greetings from my big-hearted friend, Bill McKibben, who sends you his love. And I also bring greetings from the unfractured state of New York. That's where I live.
I was born and raised in the Midwest, but it was New York that taught me how to fight. And we New Yorkers Against Fracking pledge our support, assistance and solidarity with our brothers and sisters in Maryland who are fighting the LNG terminal in Cove Point. Our destinies are intertwined. Our success depends on yours.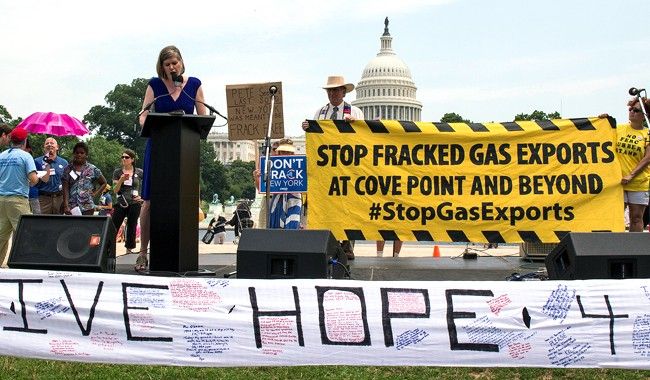 Maybe you've heard of a little farming community in upstate New York called Dryden.
Dryden is located across the lake from my own village. And a few years ago, Dryden became one of the first towns in New York to use zoning laws to ban fracking within its municipal borders.
Lots of people warned the citizens of Dryden not to do it, pointing out that a local ban on fracking would only invite ruinous lawsuits by armies of industry lawyers.
And that's exactly what happened.
Dryden was sued first by the Anschutz Exploration Corporation and then by Norse Energy. Philip Anschutz, head of the Anschutz Exploration Corporation, was worth $7 billion. Dryden was up against the seventh richest man in America.
All the citizens of Dryden had was sheer determination, a sense of their own righteousness and a willingness to do whatever it took, including walking door to door in the dead of winter to gather signatures on petitions.
And guess what? Two weeks ago, on June 30, the New York Court of Appeals—the highest court in the land—ruled in favor of Dryden, upholding their right to use zoning laws to ban fracking and control their own economic destiny.
Dryden beat Goliath with a slingshot made out of a zoning ordinance and so set a precedent that is now reverberating around the world.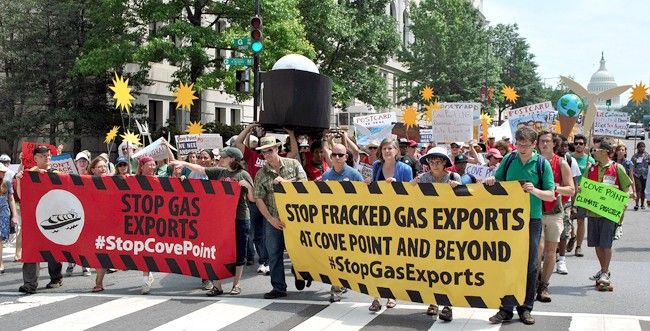 I spent the fourth of July at a victory party with the members of the Dryden Resource Awareness Council. And you know what the conquering heroes talked about at the potluck dinner? The tomatoes in their gardens. Their grandchildren. Recipes for blackberries. Their arthritic knees and hips.
Did you catch that? The people of Dryden, who brought the world's largest industry to knees, have arthritic knees. But they are motivated by love. Love for the place where they live and love for the people who will come after them. They feel a responsibility to protect what they love.
Because that's what love means.
Now let me tell you about another small community in New York State. It's called Rossville, and it's located on Staten Island.
When you go to Rossville, the first thing you see are two hulking, ten-stories-tall tanks. They cast a shadow over the whole community. They are 40 years old, and they are empty. They've always been empty. They are rusting and birds fly in and out of them.
They were built to hold LNG, but they were never filled with LNG.
Why? Because of the actions of a community group in Rossville called Bring Legal Action to Stop the Tanks (BLAST).
BLAST worked for 13 years to close those tanks down. They ignored the counsel of those who said that it couldn't be done. That the tanks were already built. That of course they would be filled with LNG. That it was all inevitable. That you couldn't fight the Federal Energy Regulatory Commission.
But in the end, BLAST won. 
Among the leaders of that community group were Gene Cosgriff and his wife Edwina. Their house was located right next to one the tanks. They knew they could be instantly vaporized if an explosion occurred there.
Why didn't they just move? Because Gene and Edwina had 18 children and very little money. Their church had helped them find this house, and they knew they had no alternative but to plant their flag and fight. Gene and Edwina Cosgriffe spent 13 years protesting, testifying and attending every public hearing. They were also motivated by love.
And they were compelled to redouble their efforts in February 1973 when another LNG tank on Staten Island's northwest shore blew up, crushing 40 workers to death. The firefighters on the scene said that the resulting fire was like something out of Dante's inferno.
That tank was empty too, but had been filled with LNG months earlier, and investigators said the explosion was triggered by pockets of gas trapped in the tank's liner.
That explosion mobilized thousands of Staten Islanders to begin a fight to ensure a similar disaster would never happen again.
In the wake of this accident, New York City mayoral candidate Abraham Beame—who won his election—said the following:
"So far, there has been general agreement that the gas company took every precaution for the prevention of the tragedy which did occur. Therefore, if forty men died when a supposedly safe and empty tank exploded, what are we to expect when tanks are filled and one or another precaution is not taken through either human or mechanical oversight?" 
Thanks to the work of BLAST—and the elected officials who listened—we have a ban on LNG facilities in New York State.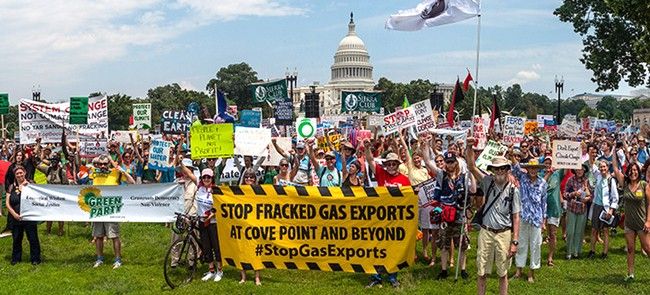 My friends, the baton that Gene and Edwina Cosgriffe carried in 1973 has been passed to us.
And what has changed since the terrible LNG conflagration killed 40 people 40 years ago?
Nothing about the inherent hazards of LNG has changed.
LNG is still a cryogenic fluid that must be stored at minus 259° F.
LNG will still flash-freeze human tissue on contact.
LNG is still heavier than air.
If spilled, LNG will still slither down drainage and sewer pipes and spread underground. 
And as it disperses, an LNG vapor cloud is still combustible. Once ignited, an LNG pool fire still creates high winds that spread thermal heat to distant locations, trigger other fires and burn human flesh hundreds of feet away.
LNG is still a known terrorist target.
And, as in 1973, an LNG fire is still not extinguishable by any known firefighting technique.
Here's what's different. In 1973, we didn't know yet about climate change. In 1973, we had never heard of fracking.
Our stakes today are so much higher. So, as we go about our work—to do for Cove Point what the people of Rossville in Staten Island did for New York—we have something else to say in answer to Mayor Beame's good question, "what are we to expect when the tanks are filled?," and it is this:
To the Federal Energy Regulatory Commission and President Obama: we are not willing to blow up the bedrock of our nation in order to extract the fossil fuel called methane that will, in turn, blow up our climate. And we are not willing to liquefy the results using more fossil fuels and give that methane a passport to foreign markets and so further entrench fossil fuel dependence around the globe in a time a climate emergency. 
And in doing the hard work to stop the Cove Point facility—which is, first and foremost, a human rights struggle—we need to know that we don't have to be tireless and fearless.
I'm tired and scared all of time. We just have to keep working, even though we are tired and scared. That's what the people of Dryden did. And that's what Gene and Edwina did—with their 18 children in tow.
They fought with their whole hearts. And that is what we are here to do. They fought to win. And they did win.
And because we are fighting for life itself, and because we have science, economics and human rights on our side, and because we all lose if the gas industry gets to use our drinking water as a club to frack the bedrock beneath our homes and so turn our communities into a methane extraction colony, I am intending also to win.
EcoWatch Daily Newsletter
Some 182,000 petitions have been delivered to the U.S. Senate to urge it to reject plans to dramatically expedite exports of liquefied natural gas (LNG). Escalating tensions between Ukraine and Russia have prompted some members of Congress to push to export LNG overseas, but doing so will lead to increased fracking in the U.S., subjecting American communities to the public health, economic and environmental risks associated with the practice.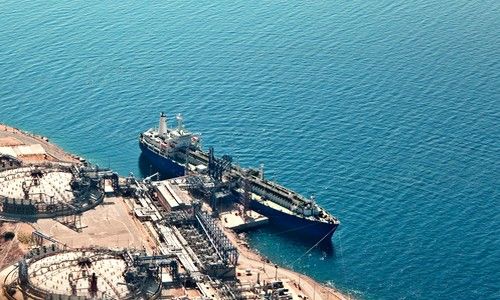 Photo courtesy of Shutterstock
Concerned Americans across the U.S. delivered petitions from Food & Water Watch and actor and activist Mark Ruffalo, in coordination with MoveOn.org and Environmental Action, to the offices of the following senators urging them to vote against bills that would allow LNG exports:
Sen. Udall (D-CO)
Sen. Reid (D-NV)
Sen. Durbin (D-IL)
Sen. Kirk (R-IL)
Sen. Markey (D-MA)
Sen. Warren (D-MA)
Sen. Cardin (D-MD)
Sen. Mikulski (D-MD)
Sen. Hagan (D-NC)
Sen. Schumer (D-NY)
Sen. Gillibrand (D-NY)
Sen. Boxer (D-CA)
Sen. Wyden (D-OR)
Sen. Merkley (D-OR)
Sen. Sanders (I-VT)
Sen. Menendez (D-NJ)
Sen. Baldwin (D-WI)
This month, Americans also made more than 1,400 calls to their senators, urging them to reject LNG exports.
"Fracked gas is not a geopolitical bargaining chip, nor should American communities be sacrificed to the oil and gas industry's quest to increase profits," said Food & Water Watch Executive Director Wenonah Hauter. "Pushing to increase exports of gas flies in the face of industry claims that fracking will make the U.S. more energy independent, and since most of the gas will go to Asia where it can fetch the highest price, exports will only increase gas prices for American consumers." 
Earlier this month, Sen. Udall and Rep. Gardner (R-CO) introduced bills that would expedite exports of LNG. Sen. Landrieu (D-LA), presiding over her first meeting as chair of the Senate Energy and Natural Resources Committee, recently came out full-force in favor of exports too. These bills would deem all exports in the public interest if the gas were sent to a member nation of the World Trade Organization, which includes 75 percent of all nations, including China, India, Japan, Brazil and Russia
The Obama Administration has given initial approval for seven LNG export facilities, including the Cove Point facility in Calvert County, Maryland. Earlier this month, an LNG facility near the Columbia River at Plymouth, WA, exploded, injuring workers and forcing the evacuation of 400 residents and agricultural workers within a two-mile radius.
--------
YOU MIGHT ALSO LIKE
In Light of Washington LNG Explosion, Community Demands Answers to Cove Point Export Terminal Concerns
Fracking Exports Will Leave U.S. Communities in the Dark
Feds Greenlight LNG Exports From Controversial Jordan Cove Project in Oregon
--------


Last month, thirty Senate Democrats—members of the "climate caucus"—stayed Up All Night on the Senate floor to speak out about climate change. This was an important moment to highlight the most critical environmental issue of our time. What was not mentioned however, was the massive threat to our planet posed by exporting liquefied natural gas (LNG) extracted through the increasingly controversial process known as fracking. Yet legislation authored by one of their own—Sen. Mark Udall (D-CO) and a House bill by Congressman Cory Gardner (R-CO), would tear down barriers to the export of LNG, potentially spurring a massive increase in fracking, exacerbating the problems the senators spoke out against.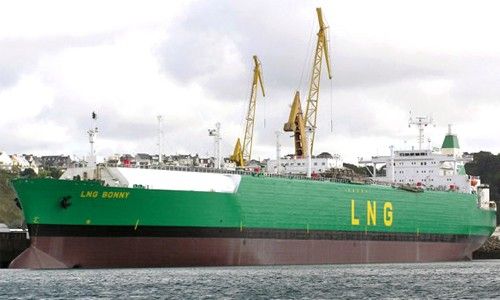 Ever since the crisis in Ukraine erupted, the oil and gas industry and its friends in Congress have been pushing exports of gas. While many justifications have been offered to explain this push for LNG exports, in reality, this has nothing to do with lofty foreign policy objectives and everything to do with the oil and gas industry using a crisis to ram its agenda through Congress—shock doctrine style. It calls to mind the Bush Administration's use of the tragedies of Sept. 11 to justify invading Iraq, and the Obama administration's use of the mortgage crisis to bail out the financial sector.
But let's be clear about three things.
First, this push for exports has nothing to do with the crisis in Ukraine. Even if LNG exports approvals are fast tracked, there is currently no infrastructure to export the gas until at least 2016. This push reflects an industry agenda that existed before the crisis erupted in Ukraine, and under no circumstances can LNG exports help alleviate it.
Second, once the infrastructure is built, U.S. LNG exports will likely go to Asia, where industry can fetch the highest price, not to Europe. The legislation under discussion would deem all exports in the public interest if the gas is sent to a member nation of the WTO. This includes most countries in the world, including China, India, Japan, Brazil and, ironically, Russia. The oil and gas industry wants these export approvals to drive up their profit margins by selling gas overseas, which ultimately will increase the price of gas for U.S. consumers.
Third, exports will drive additional drilling and fracking and exacerbate climate change. The International Panel for Climate Change recently released a report highlighting the dire consequences yet to come from climate change if action is not taken. Last fall, the IPCC found that methane is even worse for the climate than previously thought: Over a 100-year time scale, methane is 34 times more potent in the atmosphere than CO2; over 20 years, 86 times more potent. We know that methane is emitted during oil and gas drilling, fracking and distribution. Climate scientists warn that we must leave fossil fuels in the ground and aggressively transition to renewable energy to avert catastrophic climate change. The energy policy of exporting U.S. fracked gas all over the world will further contribute to climate change
The move to export LNG is not about national security, but rather politics and oil and gas industry profits. In Colorado, this issue has become entwined with state politics and the battle over control of the Senate. The House bill to open up exports is authored by Rep. Cory Gardner, a Republican who is running for Senate from Colorado. Sen. Mark Udall, who is defending his seat against Gardner, authored the Senate bill. Republicans want to use this issue to their benefit in Colorado, and some Democrats hope the bill will protect Udall's seat, despite the strong and growing movement to protect communities against fracking in Colorado.
But climate change, water pollution and the health and vitality of American communities should not be treated as a political football. There are many in Congress who have spoken out forcefully about climate change, but we are at a point of crisis, and we need more than talk. Senate leader Harry Reid and members of the Senate should take a stand against big oil and gas interests and for communities across the U.S. They should say "no" to fracking and "no" to exports, and instead focus on investing in a truly renewable energy future.
Tell your member of Congress to oppose LNG exports here.
——–
YOU ALSO MIGHT LIKE
Large LNG Explosion Displaces Hundreds in Washington
Congress to EPA: Investigate and Address Water Contamination From Fracking
Feds Greenlight LNG Exports From Controversial Jordan Cove Project in Oregon
——– 
Though the decision was anticipated and remains conditional, the U.S. Department of Energy's (DOE) approval of the Jordan Cove liquefied natural gas (LNG) terminal at Coos Bay, OR is already drawing the ire of environmental groups across the country.
The Jordan Cove project includes building an export terminal that would be supplied by the proposed 235-mile-long Pacific Connector pipeline, crossing public and private land in southern Oregon to connect to existing pipelines from British Columbia to California. The DOE says the project is subject to federal environmental and regulatory reviews, but organizations like the Sierra Club and Rouge Riverkeeper hope it doesn't get to that point.
The groups are publicly reminding citizens and legislators that the State of Oregon can reject the terminal and pipeline under laws like the Clean Water, Coastal Zone Management and Clean Air acts.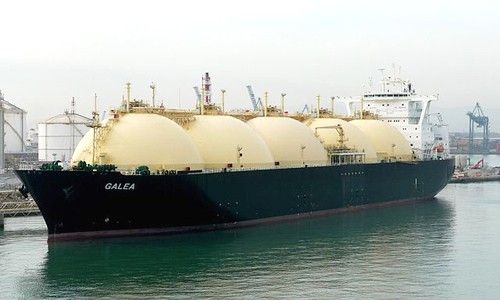 "Private property would be taken via eminent domain, rivers and streams would be harmed and forests would be clear-cut for the construction of a 235-mile pipeline to an export terminal in Coos Bay," Rouge Riverkeeper writes in a petition. "Southern Oregon deserves better and Governor Kitzhaber needs to hear from you."
Environmental groups say Oregon's coastal bays have long been the focus of foreign energy companies and federal entities here as a potential gas export gateway. They fear that final approval only encourage more fracking, which consistently compromises the health of people around the nation
"DOE did not attempt to address the myriad environmental issues with the project," Susan Jane Brown, a staff attorney with the Western Environmental Law Center, said in a Sierra Club statement. "We believe it is clear that the LNG terminal and pipeline will harm our natural resources and that the projects should not proceed."
Wenonah Hauter, executive director of Food & Water Watch, believes the "dirty truth" is that accelerating exports will only encourage more fracking for more profit. Final approval of the $7.5 billion project would mean the U.S. can export gas to countries it does not have a free-trade agreement with, according to The Oregonian. The DOE has approved all seven export applications it has received and reviewed. Those include projects like Dominion Cove in Busby, MD and Freeport LNG, near Houston, TX.
"Fossil fuels should not be used as a geopolitical bargaining chip, nor should giant oil and gas corporations write our foreign policy," Hauter said. "That's why earlier this month, over 200 organizations called on the Obama administration to reject fast tracking natural gas overseas. "The hypocrisy of the call for exports is highlighted by the fact that it will take years for our export facilities to be able to process the volumes of gas proposed for overseas sales.
"Ultimately, approving and building infrastructure is a lengthy, expensive process, and the limited oil and gas reserves available under U.S. soil will not support the money and energy needed to ship it overseas."
Nathan Matthews, a Sierra Club attorney, says that the environment and health of Oregonians would be sacrificed if the project gets final approval. An environmental impact statement from the Federal Energy Regulatory Commission could come in April or May
"The economic study the DOE itself commissioned clearly states that LNG export will transfer wealth from wage earners to fossil fuel executives. LNG export is nothing by a giveaway to the dirty fuel industry, at the expense of everyday Americans."
Visit EcoWatch's FRACKING page for more related news on this topic.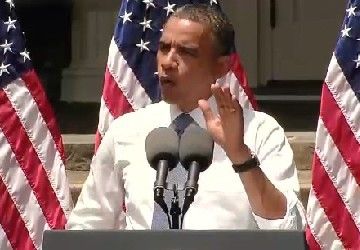 It's amazing to watch the bully pulpit, with all the power of this president's ability to command words, focus on the greatest crisis of our generation. I applaud the President for tackling climate change in his speech today. It's the most important issue we face. Reducing coal pollution, increasing energy efficiency, stimulating more renewable energy—it's about time. Especially because Dr. Hansen and other climate scientists have shown that time is running out.
However, all the good that President Obama will do with his reductions in CO2 from power plants will be undone by his embrace of fracked gas. It is clear that he does not have the right information on fracked gas. His administration has allowed the gas industry to influence far too much of this process. In March, the President called a meeting to discuss his pending climate plan. The group of 14 energy-industry leaders—nine were CEOs of energy companies—included the head of the oil and gas giant Anadarko; Southwest Gas; Edison Electric Institute; FedEx, which pushes a switch to gas vehicles; and former Colorado Gov. Bill Ritter, a longtime booster of gas.
 
As a result, this plan has become a wholesale endorsement of increased natural gas use in America and abroad. For all the correct emphasis on the dangers of climate change, the plan is: frack now, frack here and frack all over the world. Fracked gas isn't a bridge fuel—it's a gangplank.
The President's Climate Action Plan says methane is 20 times more powerful a greenhouse gas than carbon dioxide (CO2). This is incorrect, it's far more than that—for the first 20 years, methane is 80 to 105 times more powerful, than CO2 as a warming agent in the atmosphere. This means you need between 80 to 100 pounds of CO2 to equal the warming potential of 1 pound of methane. So even limited methane leaks from fracked wells (not to mention compressors and pipelines) can make fracked gas worse for climate than coal. And the leaks aren't minimal or easily solvable. And methane is leaking like crazy. A series of peer reviewed studies have now put the leakage rates at between seven and 17 percent. Above one to three percent, the science tells us that developing fracked gas is worse than coal for the atmosphere.
 
Additionally there is the large problem of water contamination from drilling and fracking. A large percentage of the wells leak—as industry's own documents and other studies show. These documents come from drilling giant Schlumberger, Archer Oil & Gas, Southwestern Energy and Society of Petroleum Engineers, to name just a few. A leaking well can't be prevented, and it can't usually be repaired thousands of feet below the earth. The great pressures under the earth, shrinkage, vibrations from nearby drilling, temperature changes—these all crack the cement that protects the well from leakage.
 
Coal is abhorrent. Coal production and use needs to be curtailed immediately, no new coal plants should be built and those that exist now need to be shut down. But the same is true for natural gas fired power plants. We do not want to see greenhouse gas emissions go down in the coal sector at the power plants only to rise from leaking gas in the gas fields, in the transmissions systems and the delivery systems in our major cities.
 
I'm glad the President is going to study methane leakage—what he will find will make fracking impossible. See Gasland Part II if you want to see huge clouds of methane billowing out from fracked wells. It airs on HBO July 8.
Exporting fracked gas is even worse. It takes more energy to convert the gas to liquid for shipment, negating any greenhouse advantage even more. And meanwhile, with the high percentage of well cement that cracks and leaks, and no way to prevent it given the pressures under the earth, the President's plan will ruin drinking water for many families without any climate advantage. What's the sense of that?
 
I am glad the President is increasing energy efficiency investments. But the scale could be so much larger. We could save far more energy than we will ever produce with fracking by just insulating all the buildings in America. This will create far more jobs than fracking, and save consumers money forever. Let's do this instead of fracking hundreds of thousands of leaky wells in populated areas.
The President should meet with the families whose lives have been ruined by fracking, as depicted in Gasland Part II. He should meet with Dr. Tony Ingraffea of Cornell and other long-time oil and gas experts not currently in the pay of industry to learn the truth. We respect his sincere desire to do something about climate change. Fracking for gas will not help and it may just make the accelerate climate change beyond the current status quo.
Visit EcoWatch's FRACKING page for more related news on this topic.
——–
Sign the petition today, telling President Obama to enact an immediate fracking moratorium:

The Center for International Environmental Law, Clean Water Action, Earthjustice, Earthworks, Environment America, Friends of the Earth, League of Conservation Voters, Sierra Club and The Wilderness Society sent a letter to President Obama strongly pushing for a timeout on natural gas exports until critical national economic, environmental and trade concerns are thoroughly analyzed and carefully addressed.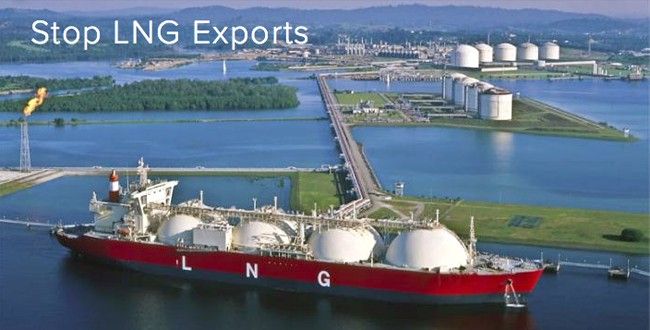 The letter to the Obama Administration comes on the heels of the recent public comment period to the Department of Energy (DOE), who commissioned NERA Consulting to conduct a study of the impacts natural gas exports would have on the nation's economy. DOE is currently reviewing proposals for 16 export facilities. If all of these facilities were approved and developed, they would export a volume of gas equal to almost half of the natural gas currently produced in the U.S. 


Sierra Club and a number of allied groups also filed extensive technical comments on the NERA economic study, stating it is incomplete, extremely flawed, and favors the interests of dirty fuel investors over those of the majority of Americans. 


In the letter to the President, the groups highlighted shared concerns that natural gas exports will raise domestic energy prices, disproportionately harming the middle class and manufacturing, while further exacerbating the climate crisis and leading to more dirty and dangerous fracking and drilling on our nation's lands. 


The expansion of drilling and fracking will further pollute our air, water and put the health and safety of our communities at additional risk. Expanded drilling will also substantially increase emissions of methane, which is a powerful climate disrupting pollutant that puts the public at risk of worsening climate change. In spite of the many environmental risks, however, DOE has failed to undertake a comprehensive analysis of the national environmental impacts that exports and increased natural gas production would create.
In addition, the U.S. is currently negotiating a new trade agreement, the Trans-Pacific Partnership (TPP), with ten nations across the Pacific Rim. Additional countries are considering joining the pact, including Japan—the world's largest natural gas importer. The agreement, in its current form, would leave the Administration unable to condition or deny export licenses to hungry international gas markets in TPP countries, even if those exports would harm public health and the U.S. economy.
In light of these risks and the deficiencies of the DOE's oversight and review process to date, the group letter urges the Obama Administration to thoroughly study and diligently address the economic, environmental and trade aspects of gas exports before making any final decisions on  proposed export terminals.

For more information on why policymakers and the public need fair analysis and disclosure of the risks of LNG export before deciding whether to allow exports, visit Sierra Club's Beyond Natural Gas site.
Visit EcoWatch's FRACKING and LNG pages for more related news on this topic.
——–
Sign the petition today, telling President Obama to enact an immediate fracking moratorium: