This website uses cookies to ensure you get the best experience while browsing it. By clicking 'Got It' you're accepting these terms.


The best of EcoWatch, right in your inbox. Sign up for our email newsletter!
Individuals, businesses and organizations in a record 188 countries and territories worldwide joined WWF's Earth Hour Saturday to spark unprecedented conversation and action on stopping the loss of nature, a day after 550 scientists warned of a "dangerous decline" in global biodiversity.
Close to 18,000 landmarks switched off their lights in solidarity as people across the globe generated more than 3.5 billion impressions of #EarthHour, #connect2earth and related hashtags to show their concern for the planet. The hashtags trended in 33 countries.
Consisting of 26,000 individual solar panels, the roof of the the Mandalay Bay Convention Center in Las Vegas has become the nation's largest solar roof installation.
Photo credit: Mandalay Bay Casino and Resort
The solar panels cover 28 acres and produce approximately 25 percent of the energy usage of the convention center—the equivalent of powering 1,300 homes. A 350,000-square-feet expansion of the convention center allowed eight more acres of solar panels to be added to those that were originally installed in 2014.
Mandalay Bay Casino and Resort's new roof helps push Nevada toward its goal to generate 25 percent of its energy from clean power by 2025.
Photo credit: Mandalay Bay Casino and Resort
Falling solar panel costs, Fortune reported, has enabled large solar projects like this one to be installed for the same price or less than buying electricity from the city's power grid. Three of the largest casinos on the Las Vegas strip are building solar projects to lower energy costs.
Las Vegas isn't alone in showing solar's growth and prominence in Nevada. SolarReserve's Crescent Dunes project in Tonopah, Nevada, which went online in June, is the world's first 24/7 solar power plant, powering 75,000 homes.
Solar power has also been gaining momentum across the U.S. It is becoming cheaper and more accessible in major cities such as New York City, where residents can use a solar map to estimate the energy source's potential, cost savings and incentives available in the state. California broke solar records last week by providing enough energy to power 6 million homes. Meanwhile, in the Mid West, the first solar roadway in the nation is coming to Route 66 in Missouri.
EcoWatch Daily Newsletter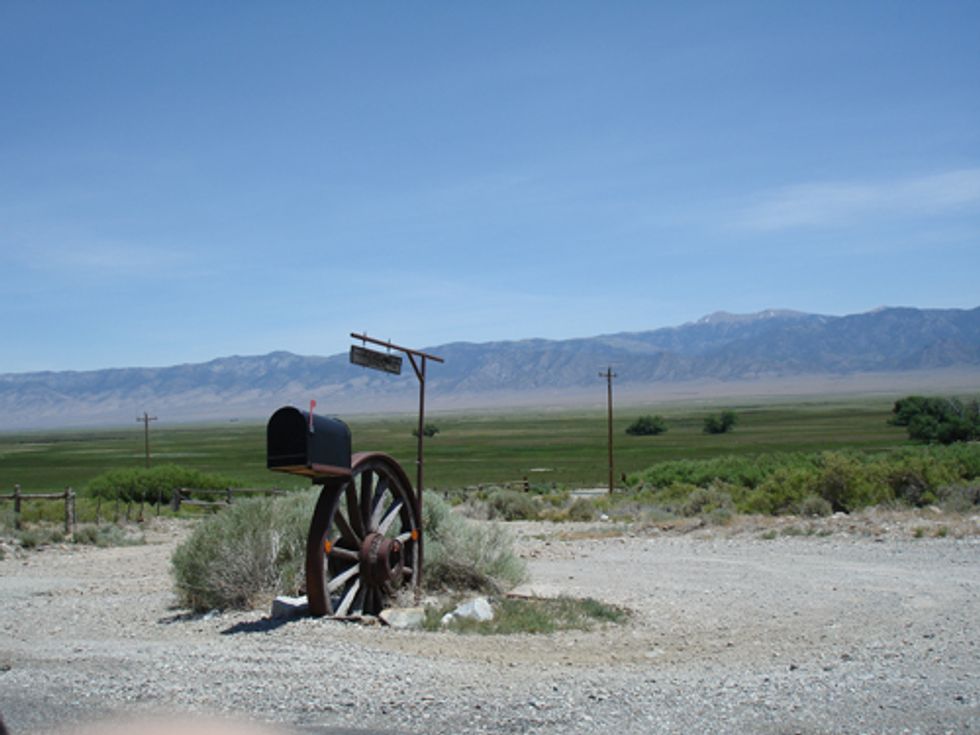 The Center for Biological Diversity (CBD) submitted more than 21,200 comments from the public Nov. 29 to the Nevada state engineer opposing granting of water rights to the Southern Nevada Water Authority for its massive groundwater pipeline project. If approved, the project would siphon 57 million gallons of water a year away from rural Nevada and Utah to fuel unsustainable urban growth in southern Nevada, unleashing vast environmental, economic and social harm.
The CBD will also submit the comments to the Southern Nevada Water Authority's board of directors Nov. 30, at their meeting.
"Aside from being a financial boondoggle, the Water Authority's proposed pipeline would destroy Nevada's priceless natural heritage and huge swaths of rural communities," said Rob Mrowka, a Nevada-based ecologist with the CBD. "There are other, better options for addressing southern Nevada's long-term water needs."
A fiscal analysis produced by Las Vegas-based Hobbs, Ong & Associates conservatively pegged the cost of the water project at nearly $15.5 billion—which would saddle millions of ratepayers in Clark County with huge costs for water services for generations. The Water Authority has said publicly that the cost for the project, which would initially include more than 300 miles of pipelines and dozens of well sites in rural east-central Nevada, is $2 billion to $3.6 billion. Under the $15.5 billion estimate, average monthly water bills for residents would increase from $36 to more than $90.
A draft environmental impact statement prepared by the U.S. Bureau of Land Management for the pipeline project disclosed that major vegetation and ecosystem changes would occur on more than 200,000 acres, including wetlands that will dry up and wildlife shrubland habitat converted to dryland grasses and noxious weeds. More than 300 springs would also be damaged, along with more than 120 miles of streams. Species such as the Bonneville cutthroat trout, sage grouse, mule deer and elk would suffer major declines as their habitats disappear.
"It doesn't make sense to rob Nevada's wildlife and these rural areas of the water they need just to quench the thirst of unsustainable growth, whether it's Las Vegas or Coyote Springs," said Mrowka. "It's time for our county and municipal leaders to start talking about creating sustainable communities in the face of dwindling water supplies and a hotter, drier climate. Clearly the old paradigm of a growth-driven economy has failed and will not lead to a promising future."
Among the options not seriously studied by the Water Authority are aggressive conservation; investment in modern and efficient indoor and outdoor water appliances and devices; expanded development of ocean desalinization; reworking the sorely outdated laws governing the Colorado River's water; and the Authority's own general manager's suggestion of diversion of the flood waters of the Mississippi. The Water Authority has never produced an analysis comparing the costs, benefits and risks of the various alternatives, but instead has single-mindedly pursued the groundwater-mining solution.
For more information, click here.
—————
The Center for Biological Diversity is a national, nonprofit conservation organization with more than 320,000 members and online activists dedicated to the protection of endangered species and wild places.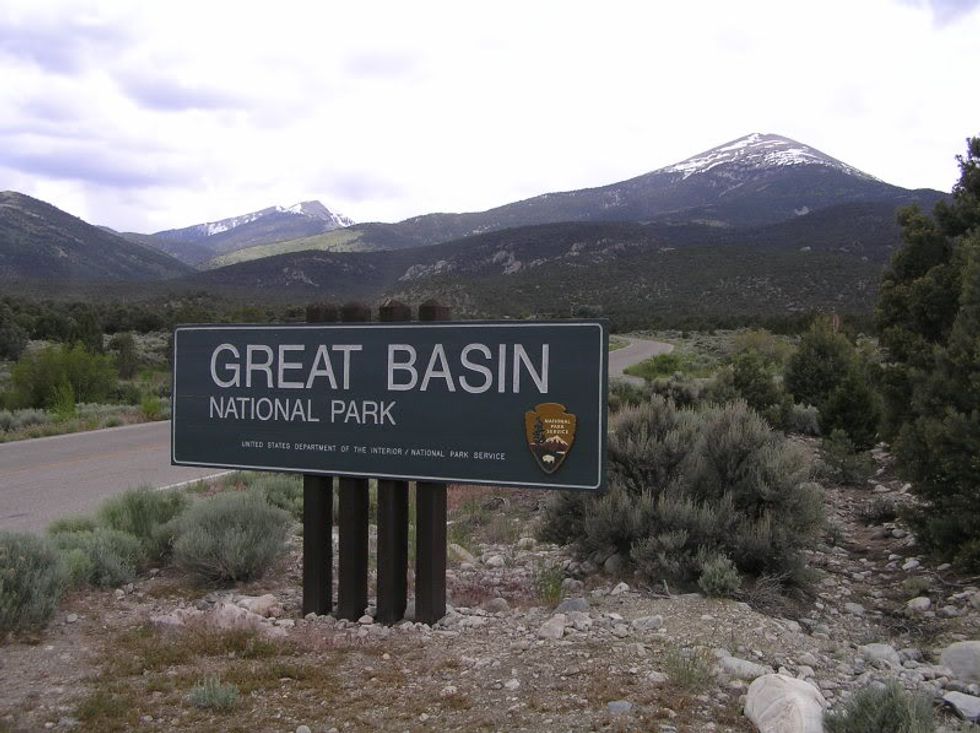 The Great Basin ecosystem in Nevada and Utah is under attack by the Southern Nevada Water Authority, which is trying to export groundwater via a 300-mile pipeline to Las Vegas—a city hoping to expand in the driest desert in North America.
This is obviously a bad bet, and we need to say so right away.
The proposal would cut the lifeline of a wild area the size of Vermont. Species that are dependent on the Great Basin ecosystem, like the imperiled greater sage grouse, would be hurt, while some fish and springsnails that live nowhere else on Earth could die off completely.
More than 20,000 of the Center for Biological Diversity's activists told the U.S. Bureau of Land Management to deny the right-of-way application for the pipeline. Now we need an even bigger push. Ask the Nevada state water engineer to deny the Southern Nevada Water Authority's applications.
There are better options for securing water for Las Vegas than laying waste to the heart of the Great Basin.
Click here to find out more and take action.
Sample letter:
Subject: Deny the Southern Nevada Water Authority Water Rights Applications
To Mr. King,
I am writing to you because I care deeply about the Great Basin and all the plants and animals that live there, and am appalled at the Southern Nevada Water Authority's request to pump and export 57 billion gallons of water annually from our aquifers in central and eastern Nevada. Why would we pump our water to southern Nevada to support unsustainable growth when there are viable means of meeting the water needs through increased conservation, smart growth management and desalination options?
Nevada's "interbasin water transfer statute," NRS 533.370(6), currently requires the state engineer, you, to deny an application for an interbasin transfer of water if he finds that the proposed transfer would not be environmentally sound for the basin being diverted.
While the definition of environmentally sound is absent in the statute, it seems only reasonable to deem the water authority's request as such, given the catastrophic and irreversible impacts that would occur as a result of this groundwater extraction, as documented in the Bureau of Land Management's "draft environmental impact statement" for the pipeline proposal.
Water tables would drop by 200 feet; 192,000-plus acres of prime Great Basin shrubland habitats would be dried, destroyed and converted to dryland grasses and annuals, supporting invasive species like cheatgrass and Sahara mustard. Eight thousand acres of wetlands would be destroyed along with 310 springs and 125 miles of perennial streams.
The toll on species would also be staggering, and some species of desert fish and springsnails would go extinct. Widespread harm to other species would occur, including the imperiled greater sage grouse, southwestern willow flycatcher, Columbia spotted frog, pronghorn and elk.
These applications threaten the very natural heritage of the Great Basin in eastern Nevada and western Utah. Please deny the authority's water-right applications based on the severe, environmentally unsound impacts they would cause. In light of other options available to the authority for meeting reasonable water demands, they should be off the table.
Take action by November 28, 2011.
For more information, click here.