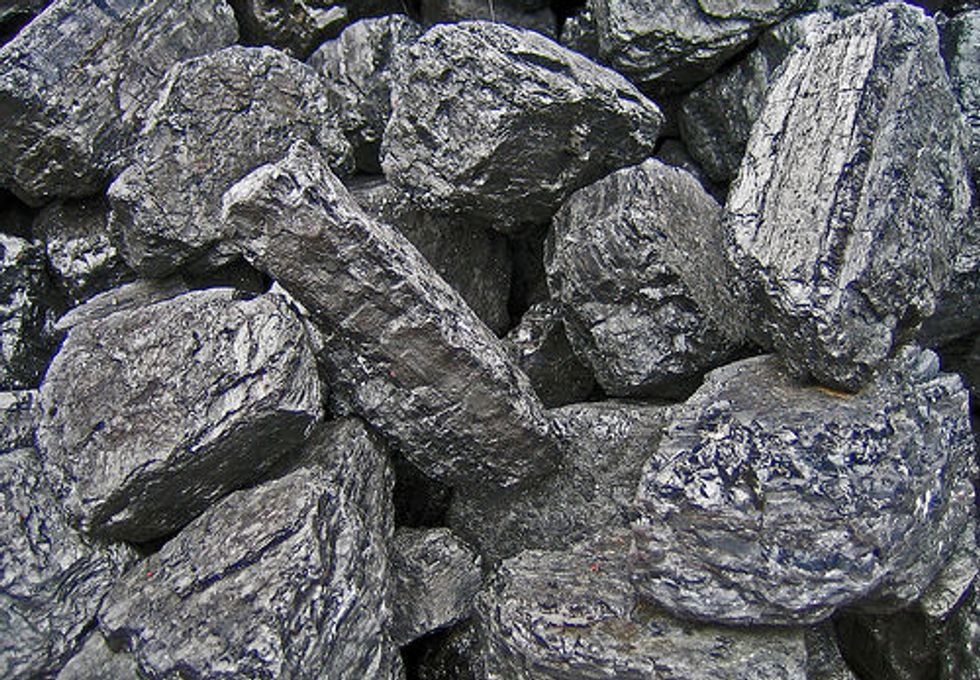 The U.S. Forest Service is on the verge of approving a land swap that would give Peabody Energy, the largest private coal company in the world, 384 acres of the Shawnee National Forest along the Saline River in Illinois.1
In exchange, the Forest Service would receive three other parcels of land, parts of which are former agricultural land and abandoned mine sites.
Trading part of a national forest to a dirty coal company that will destroy forests and pollute the environment is a terrible idea, especially along a river.
The Forest Service is currently accepting public comments on the proposed land swap, and we need to make sure it knows that Illinois residents are opposed to sacrificing forests to a dirty coal mining operation.
In addition to the air and water pollution Peabody's mining operations would cause in the Shawnee National Forest, giving Peabody Energy access to additional coal reserves will ultimately fuel climate change, which increases threats to forests from wildfires and insect outbreaks.2
Peabody has a well-deserved reputation as one of the least environmentally-friendly companies in the U.S. In fact, in Newsweek Magazine's 2009 green rankings of America's 500 largest corporations, Peabody was rated dead last.3
The company also has a long and extensive track record of safety violations. In 2010 alone Peabody was cited for 3,233 mine safety violations in the U.S.—an average of more than nine per day. And one of the company's coal mines in Illinois, the Willow Lake Mine, received more than 900 violations in 2010.4
Giving Peabody Energy access to federally-owned land in Illinois would be a huge mistake, and the Forest Service should immediately reject the proposal.
Tell the Forest Service—Don't let Peabody Energy destroy Illinois' forests.
For more information, click here.
—————
1. Comments Sought on Land Swap Between Forest Service and Peabody, The Daily Register, Dec. 28, 2011
2. Climate Change—Health and Environmental Effects, U.S. Environmental Protection Agency
3. Peabody Energy—Green Rating, Newsweek
4. Peabody Energy—Safety Violations in U.S. Mines, Sourcewatch
EcoWatch Daily Newsletter
Like many other plant-based foods and products, CBD oil is one dietary supplement where "organic" labels are very important to consumers. However, there are little to no regulations within the hemp industry when it comes to deeming a product as organic, which makes it increasingly difficult for shoppers to find the best CBD oil products available on the market.
<p>Here you can learn about the importance of organic hemp oil, why it's better for the environment, and which CBD companies actually make trustworthy products with sustainable farming processes. origins which weigh heavily on many consumers who want to buy a product that's produced in the best way possible for not only themselves to ingest, but for the environment as well through sustainable farming methods. </p><h2>What Is CBD Oil?</h2><p>First things first, CBD stands for cannabidiol, and it's a cannabinoid found within cannabis sativa plants. This plant compound is believed to have many potential benefits, and it is primarily derived from hemp plants via a CO2 extraction process. </p><p>Since CBD is extracted from industrial hemp, which contains only trace amounts of THC (the psychoactive component in cannabis plants), this means that CBD won't make you feel high like marijuana, which has much higher levels of THC that causes psychoactive effects. Instead, the effects of CBD are much more subtle and promote a general sense of calm and relaxation in most users.</p><h2>What Makes a CBD Oil Organic?</h2><p>In terms of organic labels, perhaps the most important (and prominent) certification comes from the United States Department of Agriculture (USDA). This government organization has been labeling foods as "organic" for many years, but what exactly does this certification entail? Essentially, a label indicating that a product is "USDA Organic" or "Certified Organic" means that at least 95% of the ingredients are obtained from organic sources.</p><p>For a crop to be considered organic by the USDA, it must be grown without the use of industrial solvents, irradiation, genetic engineering (GMOs), synthetic pesticides, or chemical fertilizer. Instead, farmers rely on natural substances and <a href="https://www.usda.gov/media/blog/2012/03/22/organic-101-what-usda-organic-label-means" rel="noopener noreferrer" target="_blank">mechanical, physical, or biologically based farming</a> techniques to cultivate healthy and organic crops.</p><p>Before the passage of the 2018 Farm Bill, no hemp-derived products could be dubbed as "certified organic" since the hemp plant and its extracts were still categorized as a Schedule I Controlled Substance. However, it's still difficult for CBD companies to obtain a USDA certified organic label for their products due to the legal grey area that still surrounds CBD extracts. </p><p>Because of these challenges, and due to the fact that industrial hemp has only recently become an agricultural crop, very few CBD oils are USDA certified organic. Rather, many CBD products contain hemp extracts from plants that were grown in organic conditions but may not be federally certified.</p><h2>What are the Best Organic CBD Oil Brands?</h2><p><em>Each product featured here has been independently selected. If you make a purchase using the links included, we may earn commission.</em></p>