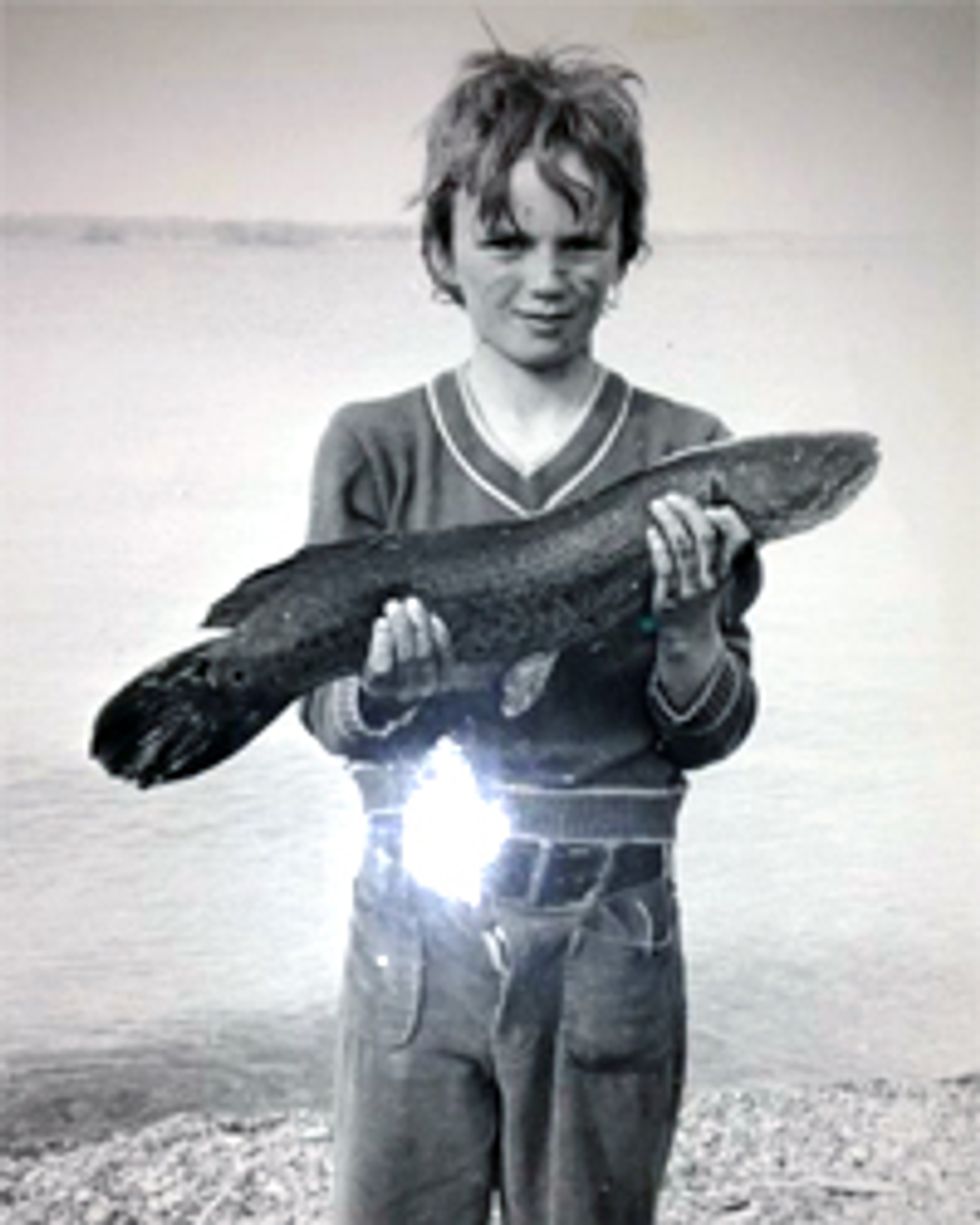 A nuclear power plant in Ontario, Canada should be allowed to kill millions of fish each year, said staff of the Canadian Nuclear Safety Commission (CNSC). Their surprising recommendation is part of the final environmental assessment report for Ontario Power Generation's (OPG) plan to refurbish four nuclear reactors at its Darlington Nuclear Generating Station on the north shore of Lake Ontario.
CNSC staff are asking commissioners, acting together with the Department of Fisheries and Oceans, to allow OPG to operate a "once-through" cooling system. This outdated system will suck in water from Lake Ontario to cool the nuclear reactors, then discharge warmed water back to the lake all day, every day for a half-century.
Such systems are rarely approved in the U.S., say leading authorities. American environmental regulators such as New York State's Department of Environmental Conservation are even pushing existing power plants to replace antiquated "once-through" systems with modern cooling towers. Cooling towers use 98 percent less water and kill 98 percent fewer fish.
CNSC staff agree that closed-cycle cooling would protect fish, but say that U.S. rules do not apply in Canada and that a closed-cycle system "may or may not" be required some time in the future. In their view, the millions of fish, eggs and larvae destroyed at Darlington each year are "insignificant."
"The government paid Waterkeeper's experts to offer advice for building and regulating a cooling water system that would minimize impacts on fish and fish habitat. If they believe fish kills are acceptable, why did they bother? Why ask for information about U.S. regulatory approaches if, at the end of the day, the CNSC believes Canada has nothing to learn?" said Waterkeeper Mark Mattson. "We're baffled."
Facts about the Darlington Nuclear Generating Station:
• Darlington Nuclear Generating Station is one of the largest nuclear power plants in North America.
• The cooling water pumps can drain an Olympic swimming pool in 15 seconds.
• Every year, tens of millions of fish, larvae and eggs are crushed or destroyed by Darlington's cooling water system. These include swarms of small fish that are the foundation of the lake's food chain, endangered species such as the American Eel, and commercially important and ecologically vulnerable species such as the Round Whitefish.
Commissioners will consider the environmental assessment report at a November hearing in Courtice, Ontario along with two other licensing matters. Lake Ontario Waterkeeper will likely challenge the CSNC staff position that the government can always start regulating "sometime in the future." The purpose of an environmental assessment is to ensure environmental problems never happen in the first place.
"It's beyond frustrating," said Mattson. "Waterkeeper's experts looked at the proposal and tried to help. They showed how cooling towers could save fish and fish habitat. They came up with an affordable solution to Canada's fish-kill problem. If CNSC staff are already convinced that killing fish is acceptable, what more do we say?"
Public submissions are due on Oct. 15. You can obtain hearing documents from the CNSC via email or download them from waterkeeper.ca.
Read Lake Ontario Waterkeeper's submission on the Draft Environmental Assessment Screening report
Hearing documents from the CNSC
Visit EcoWatch's BIODIVERSITY and NUCLEAR page for more related news on this topic.
EcoWatch Daily Newsletter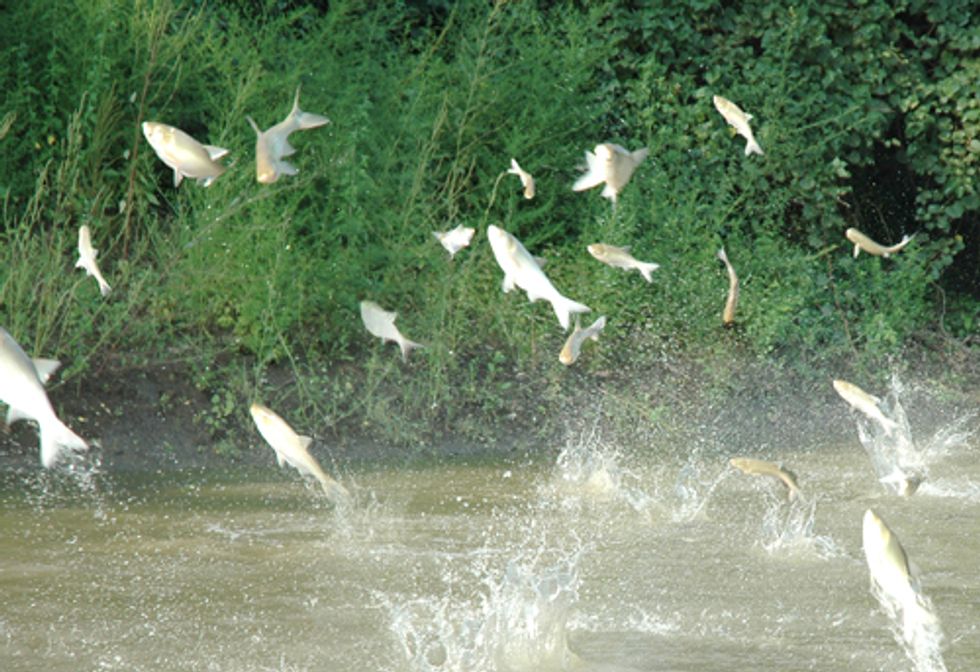 By Jeff Alexander
The federal government is winning the battle to keep Asian carp from reaching the Great Lakes, according to an Obama administration official.
Cameron Davis, the Obama administration's point person on Great Lakes issues, told a group of conservation leaders this week that the government has stopped the advance of Asian carp, which—depending on whom you believe—are either 50 miles from Lake Michigan or already in the lake.
"We're winning the war on Asian carp," Davis said on Feb. 29 during a White House Great Lakes Summit, which was held in conjunction with Great Lakes Days in Washington, D.C.
Government crews are "beating back" the advance of Asian carp in the Chicago Waterway System, the network of manmade canals that form an artificial link between the Mississippi River and Lake Michigan, Davis said.
His claim was met with a stunned silence from the group of scientists and conservation leaders (including several from National Wildlife Federation) who were invited to participate in the Great Lakes Summit.
The reason—Researchers have repeatedly found traces of Asian carp DNA in Chicago-area waters with direct connections to Lake Michigan. Those findings suggest Asian carp have breached an electric fish barrier in the Chicago Waterway System and reached the southern fringe of Lake Michigan.
Faster action needed on separating Great Lakes, Mississippi River basins
The Obama administration has spent more than $100 million over the past two years to fight Asian carp and plans to spent another $50 million this year. That level of support is commendable.
Asian carp—which eat like hogs, breed like mosquitoes and leap out of the water when disturbed by the sound of boat motors—could decimate the $7 billion Great Lakes fishery and pose potentially lethal hazards to boaters in the region.
If the president wants to pull out all the stops in the fight against Asian carp, he must speed up efforts to separate Lake Michigan from the Mississippi River basin.
The U.S. Army Corps of Engineers is currently moving at a snail's pace as it studies how best to prevent Asian carp in the Mississippi River system from invading the Great Lakes. The Corps plans to study the issue for at least three more years before recommending solutions.
Experts have said that separating Lake Michigan from the Mississippi River is the only sure way to prevent Asian carp and other harmful invasive species from moving between the two basins.
The Great Lakes Commission produced a report in January that offered three options for breaking the artificial connection between Lake Michigan and the Mississippi River basin.
The looming threat
Currently, there are no reproducing populations of Asian carp in the Great Lakes. But individual Asian carp have been found in Lake Erie, Lake Huron and Chicago-area waters connected to Lake Michigan.
Given the mounting evidence of Asian carp lurking in southern Lake Michigan, it's premature for government officials to claim they are winning the war against this menacing species of fish. Worse, it's tempting fate.
For more information, click here.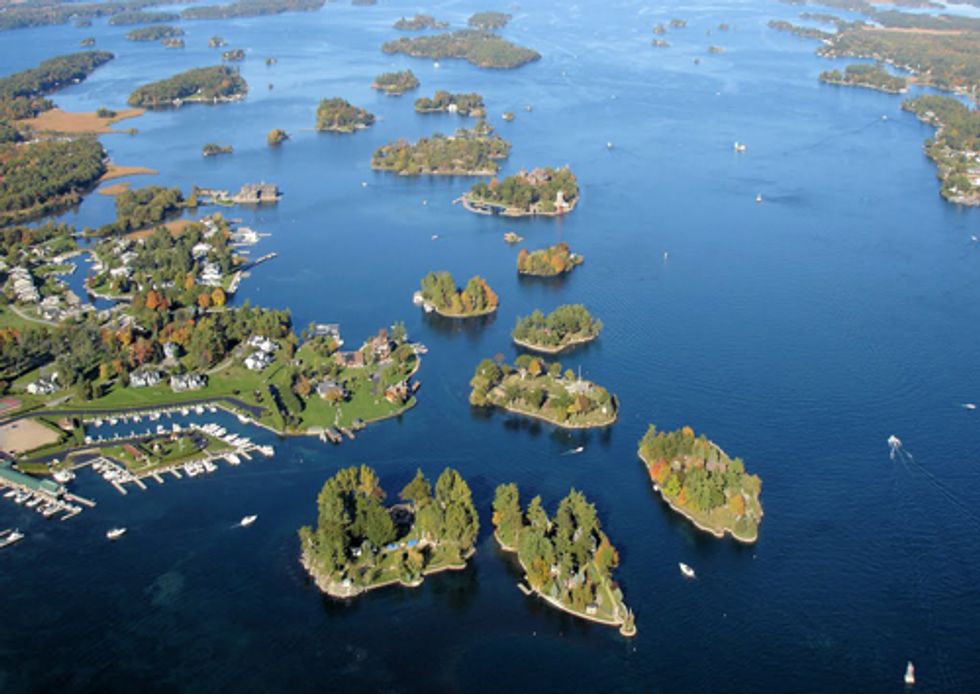 Save The River, The Nature Conservancy and World Wildlife Fund—Canada (WWF) offered their organizations' support for the International Joint Commission's (IJC) new approach to water level regulation in Lake Ontario and the St. Lawrence River Jan. 30. The three organizations are encouraged by the proposed Plan BV7 which, if appropriately implemented, will take steps to restore the lake and river after 60 years of environmentally damaging regulation.
Save The River, The Nature Conservancy and WWF-Canada look forward to learning more about Plan BV7 throughout 2012 and urge citizens and national, state, and provincial governments to support the IJC moving this forward-thinking approach from plan to action over the course of the year.
Jennifer Caddick, Save The River executive director said, "Save The River applauds the IJC's new approach for water levels regulation on the Lake and River. Plan BV7 will begin to reverse damage caused by years of destructive regulation, and allow the lake and river ecosystem to once again thrive. The plan will also enrich the quality of life for citizens living in these areas, as the balanced proposal protects property owners and has clear benefits for recreational boating, hunting, fishing, shipping, and clean hydroelectric production. Save The River urges its adoption."
The proposed plan represents an innovative approach that delivers environmental improvements along with substantial benefits for the regional economy and property owners.
Jim Howe, The Nature Conservancy's Central and Western New York Chapter executive director, remarked, "This plan strikes a balance between people and nature. Plan BV7 is a common-sense proposal that benefits hydropower, shipping, hunting and fishing, recreational boating, and shoreline property, while focusing on the health of the Lake Ontario—St. Lawrence ecosystem as a whole. The result will be a thriving lake and river system that enhances property values by generating more fish, more wildlife, more tourism, and better recreation opportunities for people."
Tony Maas, WWF-Canada's freshwater program director said, "As a science-based organization, WWF is working to protect and restore environmental flows—the quantity, quality and timing of river flows—in Canada and around the world as part of our freshwater conservation program. The St. Lawrence is one of North America's most important and most threatened rivers. Restoring more natural rhythms of water flows is fundamental to improving the overall health of the Great Lakes-St. Lawrence ecosystem and the communities and economies that depend on it. The integration of environmental flow in BV7 will help to make this possible and I look forward to the realization of environmental, social and economic benefits coming out of this effort."
Sixty years of regulation forcing unnatural flow conditions and water levels has caused damage to the lake and river environment and the livelihoods and well-being of the people who rely upon it. The approach contained in Plan BV7 shows that benefits for the environment, the regional economy and property owners can go hand-in-hand.
Plan BV7's approach will create the conditions for:
Environmental Benefits
A healthier lake and river, as evidenced by the following:
Increased populations of Northern Pike, Black Tern and other marsh-nesting birds. Northern pike, the top predator in coastal marshes, have declined by 70 percent since regulation began. Populations of the Black Tern have declined by more than 80 percent in coastal marshes, and are now on the list of threatened species in New York and designated as species of Special Concern in Ontario.
A 40 percent increase in wet meadow habitats, which are vital to native fish and wildlife. Since regulation began this entire class of coastal wetlands has declined by more than 50 percent and been replaced by dense stands of cattails.
Return of a cornerstone mammal. The muskrat is an essential habitat engineer whose year-round grazing on cattails creates openings on which other animals and plants depend. Muskrats have almost disappeared from Lake Ontario coastal marshes since regulation began, and their beneficial effects will nearly quadruple under Plan BV7.
Economic Benefits
Significant economic investment. The economy of the Great Lakes depends on the health and beauty of the lakes and their ecosystems. A 2007 cost-benefit analysis by the Brookings Institution demonstrates that each dollar of restoration brings two dollars of benefits to the economy of the Great Lakes region.
Improved conditions for recreational boating and commercial shipping. For the vast majority of years, Plan BV7 will extend the season for recreational boating by avoiding the rapid draw-down of the Lake and upper River as under the current plan. Plan BV7 would also improve conditions for commercial navigation in the River by reducing shipping delays.
Additional recreational opportunities. Healthier Lake and River wetlands will support stronger populations of native fish and wildlife, improving the area's hunting and angling, and strengthening the recreational economies that rely upon them.
Less flooding and more hydropower. Plan BV7 would slightly decrease the risk of flooding in the lower River while enhancing hydropower production in Canada and the U.S.      
Shoreline Benefits
Protection from flooding. Plan BV7 will ensure water levels are managed in ways that will minimize the risk of flooding to shoreline property.
Continued protection for property owners. Plan BV7 is estimated to save property owners on the lake and upper river $24 million dollars a year by reducing the cost of maintaining shoreline properties when compared to no regulation. This may be 12 percent lower than the current level of support offered to shoreline property owners, but it is still a significant benefit.
Rebuilt shorelines. Restoration of low water to Lake Ontario will help rebuild shoreline property.  In some areas, once sandy beaches have been replaced with rocks and cobbles, a result of the current plan's absence of naturally occurring low water conditions.
For more information, click here.
—————
Save The River and The Nature Conservancy represent more than 17,000 homeowners living on the lake and river, business people, environmentalists, hunters, anglers and recreational users of the St. Lawrence River and Lake Ontario. The groups have a combined 85 years of experience conserving and advocating for these bodies of water and the people who use them. Save The River was formed in 1978 to protect and preserve the ecological integrity of the Upper St. Lawrence River through advocacy, education, and research. The Nature Conservancy's mission is to conserve the lands and waters on which all life depends.
WWF is creating solutions to the most serious conservation challenges facing our planet, helping people and nature thrive.
Plan BV7 has been formulated over the course of ten years with the input of more than 180 stakeholder representatives, experts, and scientists from government agencies, academia, NGO's and industry in New York, Ontario, and Quebec.