By Emily Saari
According to media reports, the World Bank plans to limit its financing of new coal-fired power plants to "rare circumstances," reflecting the Bank's increased focus on reducing the effects of climate change. A recent World Bank report warns that the world is currently heading towards 4 degrees Celsius of warming compared to pre-industrial levels, which could have disastrous impacts on people and nature worldwide.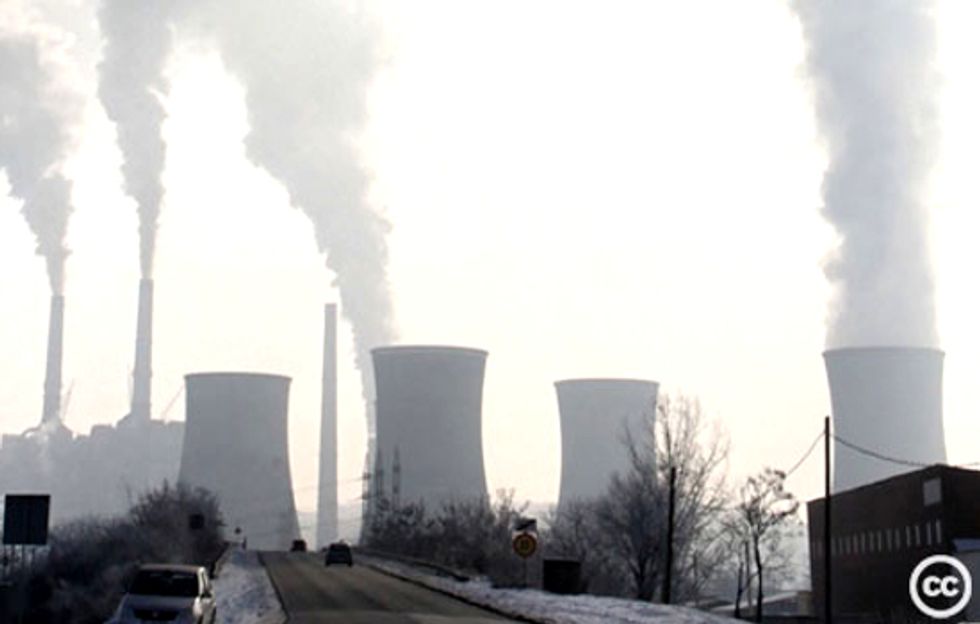 From the leaked World Bank report:
[The World Bank] will cease providing financial support for greenfield [new] coal power generation projects, except in rare circumstances where there are no feasible alternatives available to meet basic energy needs and other sources of financing are absent.
As a powerful funder of global energy projects—the Bank spent $8.2 billion on energy projects in the 2012 fiscal year—this decision is pivotal for shifting global investments away from coal, one of the dirtiest forms of energy. Coal power is responsible for 40 percent of the world's carbon dioxide emissions and a host of public health impacts.
Nicolas Mombrial, head of the development charity Oxfam's Washington office, said:
This plan could be a major boost in the transition needed from fossil fuels to renewable energy sources in the fight against the climate crisis, in a way that prioritizes the interests of poor people.
The U.S., the Bank's largest shareholder, affirmed this decision earlier in the week when President Obama announced that he would restrict U.S. funding for coal projects overseas. President Obama, however, indicated that his administration would fund new coal projects if they implemented carbon capture and sequestration (CCS) technology to limit the release of greenhouse gas emissions. CCS technology is controversial and has yet to be proven reliable on a large scale.
Still open for questioning is whether this decision will stop the World Bank from funding a controversial coal-fired power plant in Kosovo, a project highly criticized by local activists for its potential public health effects. In speaking of the controversy over the power plant in Kosovo, Tim Wirth, former undersecretary of state for global affairs under President Clinton and now vice chairman of the U.N. Foundation, said:
Kosovo, that's a tough decision. But of course they shouldn't build it. If the president makes decisions right after a major climate speech to fund a coal power plant right off the Adriatic, we're right back where we started. They're just getting themselves right back in the soup.
This announcement by the World Bank follows suit with recent reports by Australia's Climate Commission and the International Energy Agency warning that the world must leave 80 percent of all fossil fuel deposits in the ground if catastrophic climate change is to be avoided. Today's media reports are based on a leaked draft of a new World Bank plan, which is apparently scheduled for discussion by the World Bank board next month.
Visit EcoWatch's COAL and CLIMATE CHANGE pages for more related news on this topic.
——–
Click here to tell Congress to Expedite Renewable Energy.

EcoWatch Daily Newsletter
By Kaisa Kosonen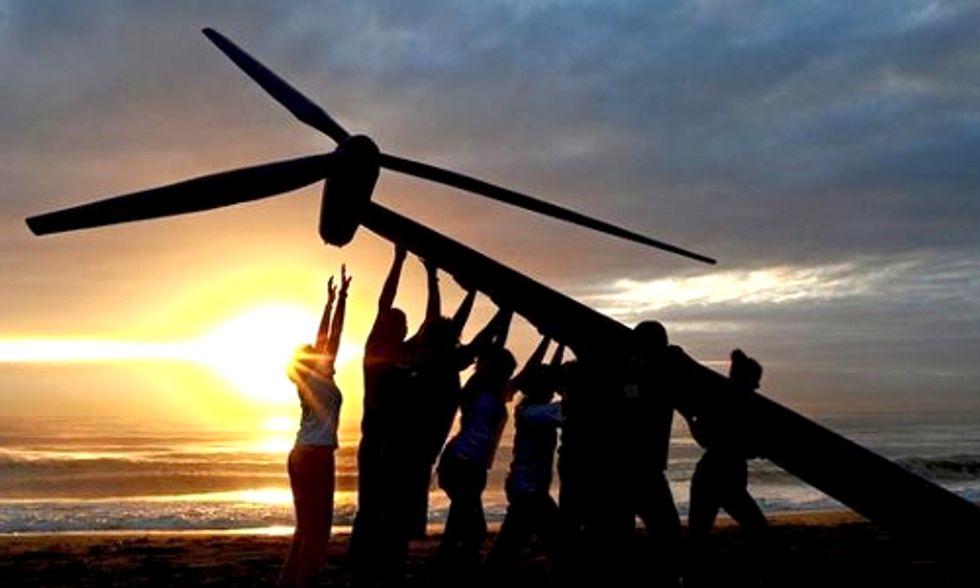 Unprecedented heatwaves, widespread food shortages, more intense cyclones and shifting rain patterns causing either floods or droughts are just some of the future problems outlined in the World Bank's latest climate report, released yesterday.
Following its groundbreaking report that warned about a four degrees Celsius warmer world, the bank has now looked at what that warming would mean for South Asia, Southeast Asia and Sub-Saharan Africa. The picture is dramatic, with climate change threatening the future prosperity of these regions.
Four degrees may not sound like a lot, but it almost compares to the temperature difference between the last ice age and today—and happening during one person's lifetime.
For the regions in question, two degrees would already cause severe problems, which is why we must limit warming to less than two degrees. The World Bank says this is still feasible and it calls for bold action and countries to adopt aggressive targets to cut greenhouse gas emissions.
But what about the bank's own actions?
The World Bank President, Dr. Jim Yong Kim, pledged yesterday that the bank will do everything it can to prevent the bleak future from materializing. Kim pledged the bank will step up its climate work as it increasingly looks at its business through a "climate lens."
Well, we've done that already, and here's what we found: the World Bank is still fueling climate change, big time.
Despite efforts to increase its renewable energy lending, in the past five years the World Bank Group still financed fossil fuels by a total of US$18 billion—nearly half of its energy lending. Since 1994, the group has financed a total of 29 coal-fired power plants in Asia alone. But this financing understates the bank's contribution to dirty coal development, as its loans are usually a small part of the total funding package.
The latest support includes two of the biggest dirty power plants: 4800 megawatts (MW) Medupi in South Africa and 4000 MW Tata Mundra in India—both of these plants will end up high on the list of the biggest carbon dioxide (CO2) sources on earth.
The Kosovo lignite power plant project in Europe will be the first real test for Kim's climate pledges. The bank is planning to grant guarantees for a low-efficiency coal power plant that has CO2 emissions well exceeding the average of new power plants in China, and air pollution emissions up to twice as high as those allowed under either U.S. or Chinese regulations.
The bank claims that building a new, dirty coal power plant is the only way to provide electricity to Kosovo, while even the bank's own former renewable energy expert has shown that practical and affordable renewable energy and energy efficiency options are available and can be implemented in time.
We have been truly impressed by the efforts of Kim to bring climate change onto the political agenda again, warning about the severe consequences of the current path we're on, but action speaks louder than words.
Together, with about 60 development, faith, human rights, community and environmental groups from more than 20 countries, Greenpeace expects the World Bank to lead by example. This means it must end support for all fossil fuel projects unless the projects are solely focused on directly increasing energy access for the poor. In most cases, including Kosovo's, better solutions exist.
It is renewable energy and energy efficiency that truly deliver for the poor—not dirty fossil fuels that are causing our climate to change.
Visit EcoWatch's CLIMATE CHANGE page for more related news on this topic.
——–
Click here to tell Congress to Expedite Renewable Energy.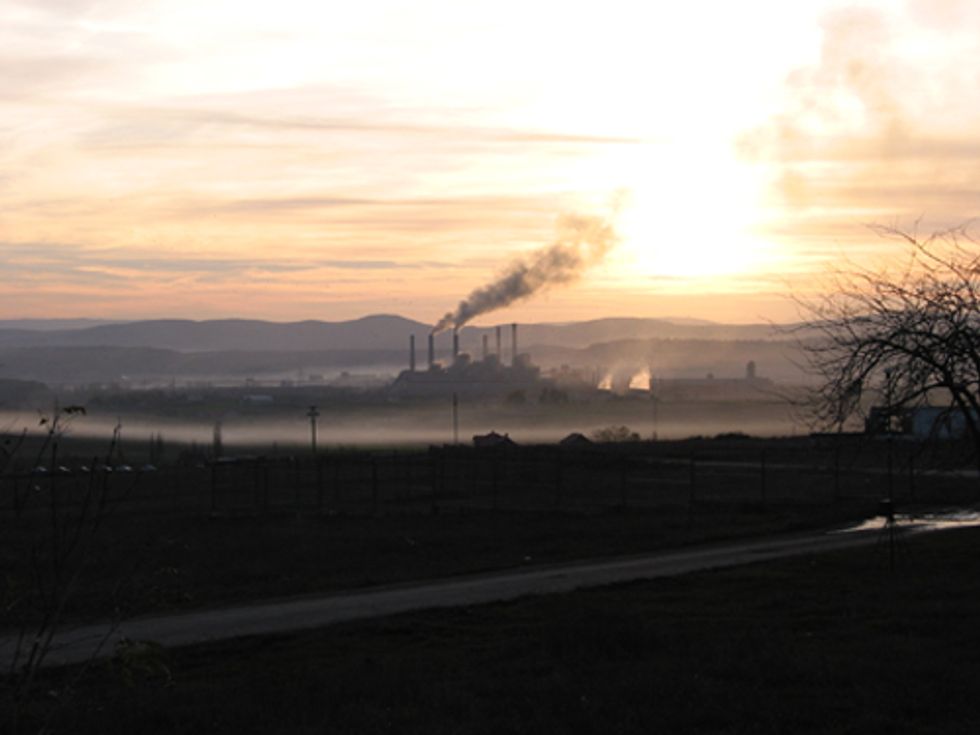 By Elizabeth Bast
Civil society organizations from around the world released a report Nov. 29 at the Durban, South Africa climate talks that highlights the contradictions inherent in the World Bank Group's (WBG) presence. While the WBG seeks a leading role in climate finance, it has been unable to finalize an energy strategy and continues to finance dirty energy projects.
Just a year after the WBG heavily criticized a US$3 billion loan for one of the world's largest coal plants in South Africa, the institution is considering supporting a new coal plant in Kosovo.
The report, Unclear on the Concept: How Can the World Bank Group Lead on Climate Finance without an Energy Strategy?, finds that "in spite of its climate-friendly rhetoric, the WBG continues to disproportionately fund dirty energy projects. In fact, nearly half of energy lending—more than US$15 billion—went to fossil fuels over the past four years."
The report includes data from the Shift the Subsidies database, which tracks multilateral development bank energy lending. It demonstrates how the WBG is experiencing clear difficulties in synching its core lending with climate goals. Given the difficulties and contradictions, the institution should focus on cleaning up its own act before making further forays into climate finance initiatives.
Civil society advocates claim this lending directly undermines the institutions credibility as a leading institution in climate finance. "The bank should put its money where its mouth is and stop financing dirty energy," said Karen Orenstein of Friends of the Earth.
Worse, the WBG is unable to finalize its own energy strategy—a document that will guide lending at the institution for the next decade. "How can the bank guide the world into a clean energy future when it can't guide itself over the next decade?" asks Justin Guay from the Sierra Club.
Without an energy strategy, the bank is risking its institutional credibility with its current consideration of a new coal project in Kosovo. The project will provide public financing for the most heavily polluting form of coal (lignite) and comes on the heels of the WBG decision last year to lend more than US$3 billion to help build the Medupi coal plant in South Africa. "The lignite project will be a huge burden for the people of Kosovo," says Nezir Sinani, a member of Kosovan civil society. "It will severely impact our health and we will pay higher energy prices."
The institution's actions– its core energy lending, its inability to pass a forward-looking energy strategy, and its mixed involvement in climate-related initiatives—demonstrate that the WBG does not take climate change impacts nearly seriously enough.
In order to change course and support developing countries in a transition to truly clean energy, the report calls upon the WBG to:
Stop funding dirty energy projects, either directly or indirectly, and
Pass an energy strategy that promotes truly clean energy and energy access.
For a copy of the report, click here.
For more information, click here.