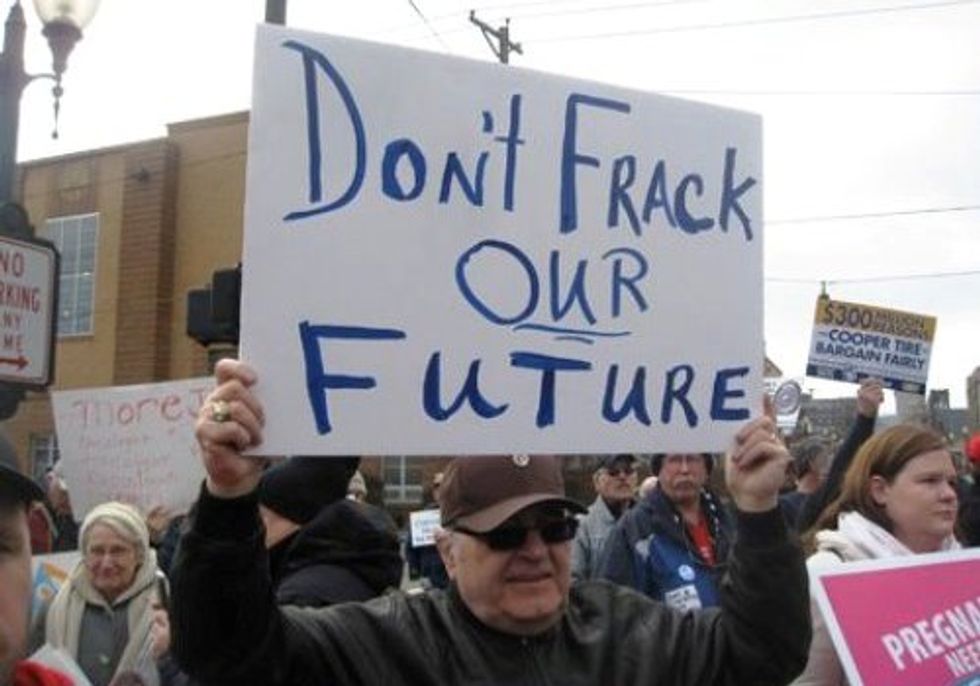 WHAT: March and rally against fracking
WHEN: Feb. 11, 10:45 a.m. - 2 p.m.
WHERE: 175 East Main St., Kent, Ohio 44240
On Feb. 11, Concerned Citizens of Portage County needs your support to help stop fracking in Kent. Food & Water Watch will join local grassroots activists in Kent for a march and rally to say no to fracking and protect the rights of local citizens to clean air and water.
In Portage County, the oil and gas industry has already fracked two wells. Permits have been issued for many more. Officials from the county have been performing road tests to determine whether the increased heavy truck traffic will harm local roads.
Residents who can afford to have begun gathering and testing water samples so they have recourse should their water be contaminated. The stage has been set for fracking to come to Kent, and the resistance of the community is critical at this point. Together, we can stop fracking in Kent.
For more information and to register for the event, click here.
EcoWatch Daily Newsletter