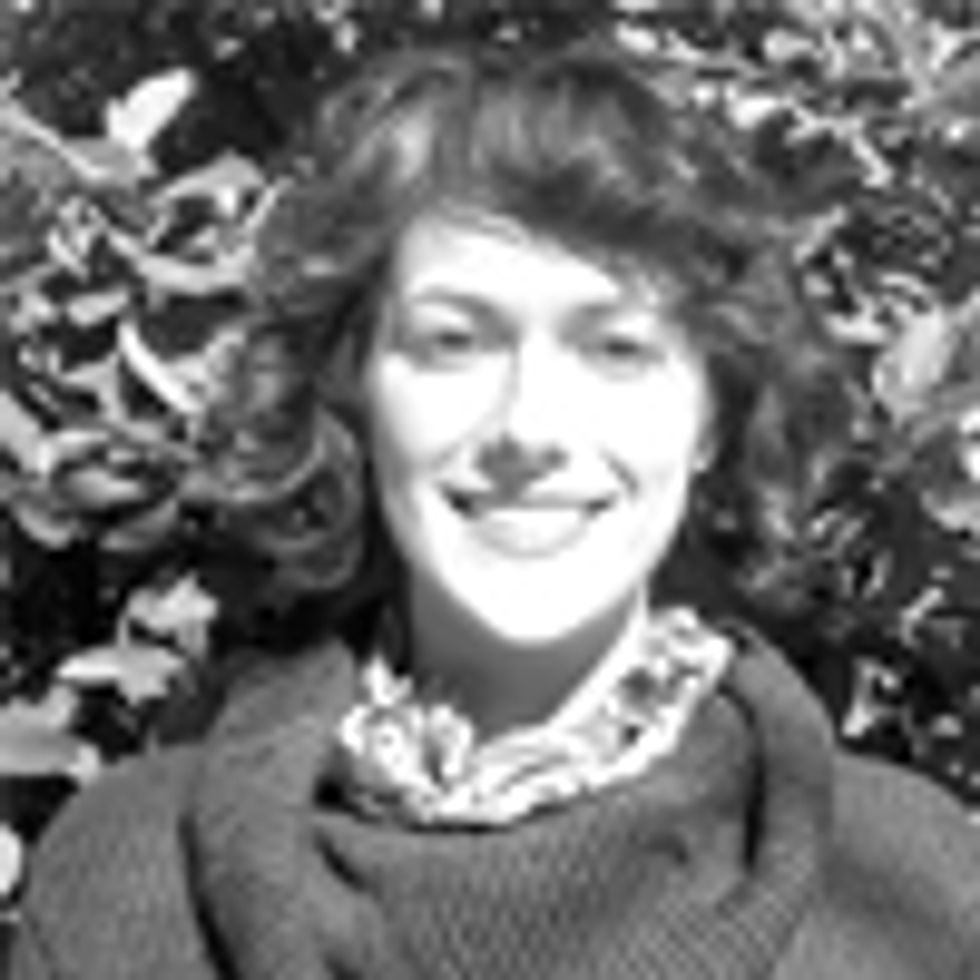 Today marks the three year anniversary of when Enbridge's tar sands pipeline spilled more than a million gallons of bitumen into the Kalamazoo River in Michigan. This incident stands as America's longest-running and most expensive oil cleanup project as state authorities and Enbridge continue their attempts to remove the heavy oil from the bottom of the waterway.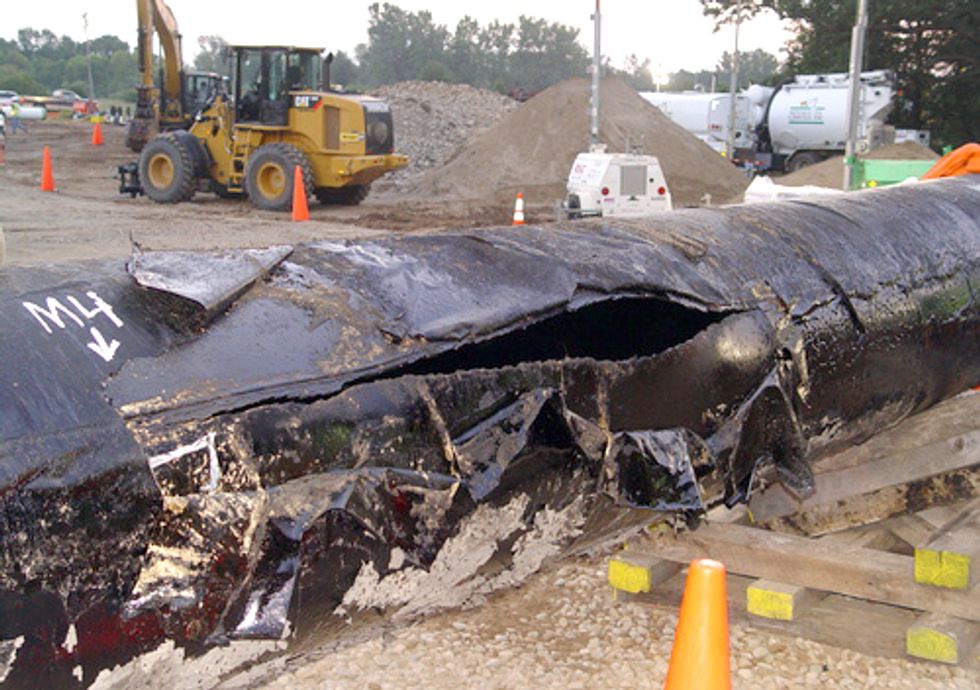 "Three years and nearly a billion dollars later, the Kalamazoo River cleanup still is not complete after the nation's worst inland oil spill," noted Natural Resources Defense Council Midwest Director Henry Henderson. "The mess in Michigan makes clear the significant costs and dangers that have come with our embrace of Alberta's bottom of the barrel tar sands oil. Today's anniversary is a sobering reminder of [the] threat that reckless proposals like Keystone XL, Enbridge's pipeline expansions and Great Lakes tanker terminals pose to the Midwest. We are already struggling with the pollution and climate impacts of existing oil infrastructure in the region, doubling down on tar sands and inviting more incidents like we saw in the Kalamazoo is dangerous lunacy."
With Enbridge claiming they have adequately cleaned up the Kalamazoo River since the spill, their plans to expand the exact same pipeline were interrupted earlier this week when the Michigan Coalition Against Tar Sands (MI CATS) took direct action at the Stockbridge pumping station. Out of 40 people who showed up to take a stand against the expansion, 12 were arrested including four who locked themselves to construction equipment.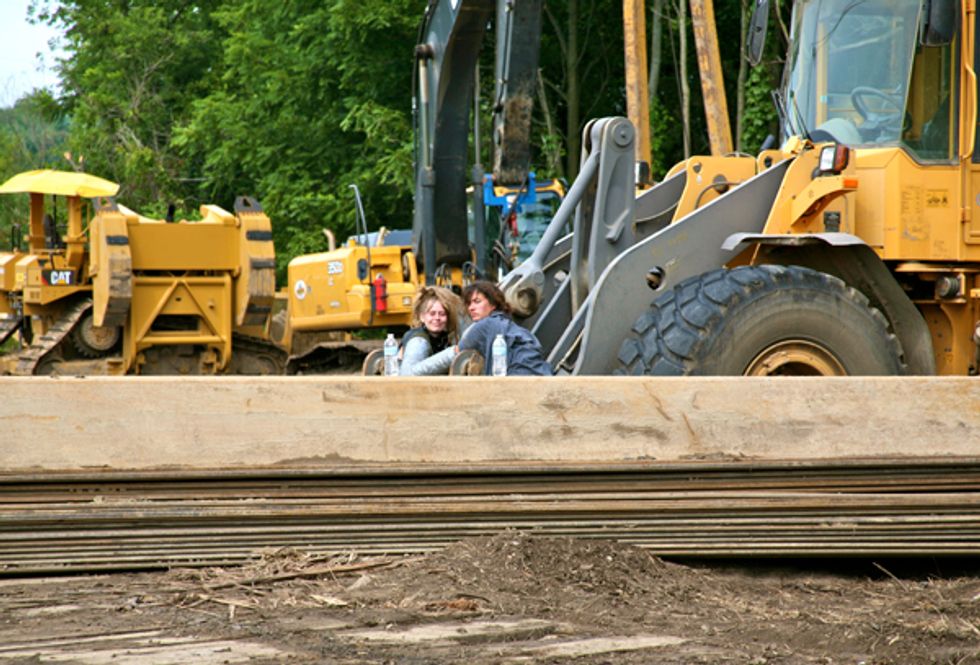 As of yesterday, all of those arrested were bonded out of jail. The four who were locked down are facing felony and misdemeanor charges, with the rest facing misdemeanor trespassing charges. Bail was set high, costing an additional $12,000 for the felony charges, not including processing fees.
One of the protestors, Al Smith, wrote a statement about his wife, who was one of the four who locked down:
I am a 49 year old man and a laborer by trade. I am
 writing this on behalf of my wife Vicci Hamlin who may be facing
 felony charges. Also, I want to explain to those who may have 
preconceived notions of who and what we are as activists.


My wife Vicci is currently locked up in the Ingham County jail. I can
 only imagine she is feeling afraid and uncertain. Vicci is not a subversive radical. She is one of the kindest and most loving people that I have ever known. She is the mother of six children and grandmother of eight children and great grandmother of one. She has always loved people and believed in passivity in all sorts of stances. She has always stood up for others. She is passionate about women's rights, civil rights, has helped start a food bank in Ohio. She has taught me more about love, kindness and compassion than anyone I have ever met.
Lately we have watched documentaries together and learned about people whose lives have been shattered by untouchable and obscenely wealthy corporations. These corporate entities who have so much political and legal power, that people like us are completely helpless before them. Since there is no longer any political or legal recourse left to us, we have only two options. We can either close our eyes and focus on ourselves, our families and our friends and try to find some solace while hiding from this overwhelming sense of doom and powerlessness, or we can take a stand. It's painful and frightening to put ourselves on the line.
Vicci chose to disobey the authorities and lock herself to heavy machinery because we believe it is the only way for people to learn
 what we believe to be the truth. It doesn't feel good to know we are stopping people like us from doing their jobs, nor does it feel good to have to tie up so many public safety officers. We believe there is
 no painless way to bring about a change that we believe is necessary. We feel our willingness to sacrifice our own safety and comfort is a place to start. We both believe if not us then who, if not now then when?
The MI CATS are continuing to collect donations from supporters through their website.
Visit EcoWatch's TAR SANDS and PIPELINES pages for more related news on this topic.
——–

EcoWatch Daily Newsletter
Early this morning, eight individuals blocked construction of a pump station for TransCanada's controversial Keystone XL tar sands pipeline on Seminole land-by-treaty in Oklahoma by locking on to equipment in the largest action yet by the Great Plains Tar Sands Resistance. Nine people have been arrested. They managed to shut down the site until a volunteer firefighter reportedly injured one of the lockdowners, who is now in an ambulance. Others participating in the action unlocked out of concerns for their safety.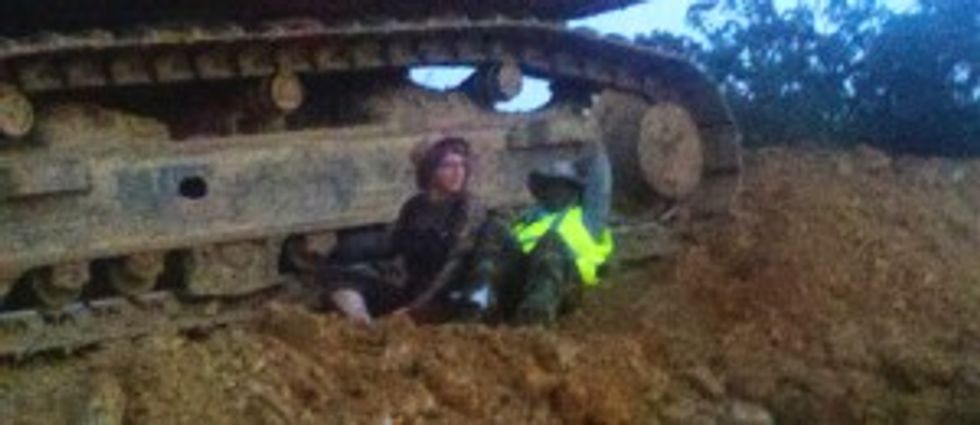 The group took action today, physically halting the construction process, as a part of an effort to prevent the Great Plains from being poisoned by inherently dangerous tar sands infrastructure, as well as to demonstrate the necessity for direct confrontation with industries that profit off of continued ecological devastation and the poisoning of countless communities from Alberta, Canada to the Gulf of Mexico. This action comes during the first day of a nationwide week of coordinated anti-extraction action under the banner of Fearless Summer.
"As a part of a direct action coalition working and living in an area that has been historically sacrificed for the benefit of petroleum infrastructure and industry, we believe that building a movement that can resist all infrastructure expansion at the point of construction is a necessity. In this country, over half of all pipeline spills happen in Texas, Louisiana and Oklahoma. Looking at the mainstream keystone opposition, this fact is invisible—just like the communities affected by toxic refining and toxic extraction," said Eric Whelan, spokesperson for Great Plains Tar Sands Resistance. "We're through with appealing to a broken political system that has consistently sacrificed human and nonhuman communities for the benefit of industry and capital."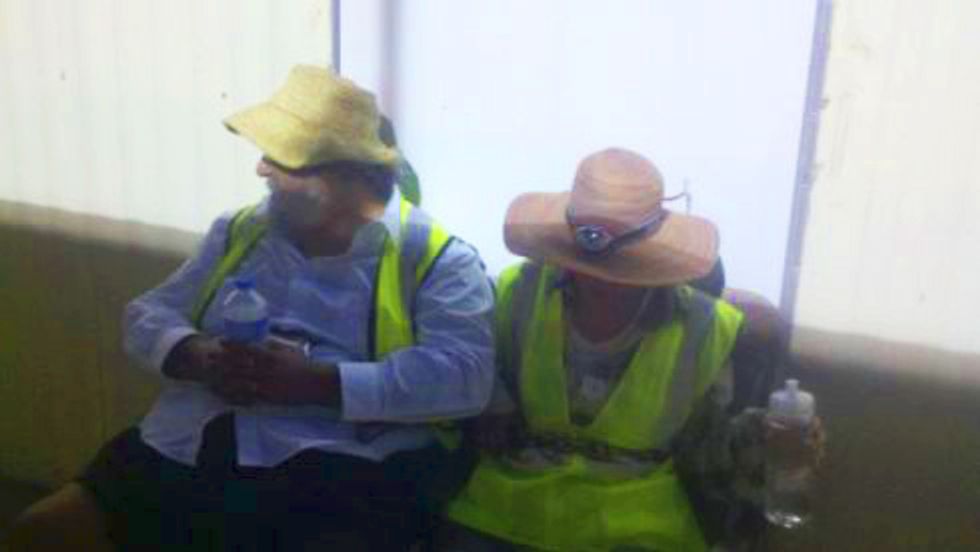 "The pipelines that poisoned the Kalamazoo River and Mayflower, Arkansas, were not the Keystone XL. Tar sands infrastructure is toxic regardless of the corporation or pipeline. For that reason we are opposed not only to the Keystone XL, but all tar sands infrastructure that threatens the land and her progeny," said Fitzgerald Scott, who was arrested in April for locking his arm inside a concrete-filled hole on the Keystone XL easement, and is locked to an excavator today. "While KXL [Keystone XL] opponents wait with baited breath for Obama's final decision regarding this particular pipeline, other corporations, including Enbridge, will be laying several tar sands pipelines across the continent. The Enbridge pipelines will carry the same volumes of the same noxious substance; therefore, Enbridge should get ready for the same resistance."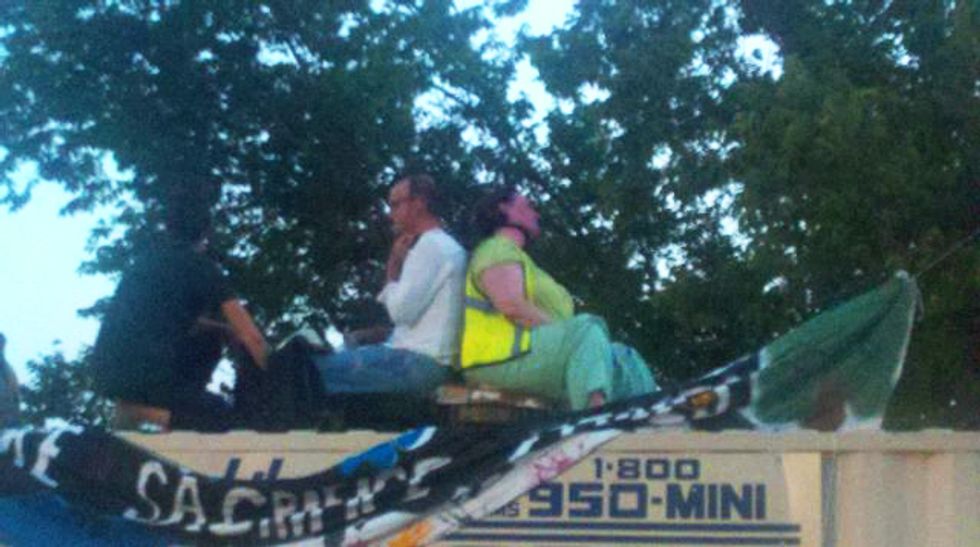 The Tar Sands megaproject is the largest industrial project in the history of humankind, destroying an area of pristine boreal forest which, if fully realized, will leave behind a toxic wasteland the size of Florida. The Tar Sands megaproject continues to endanger the health and way of life of the First Nations communities that live nearby by poisoning the waterways on which life in the area depends. This pipeline promises to deliver toxic diluted bitumen to the noxious Valero Refinery at the front door of the fence-line community of Manchester in Houston.
There is staunch resistance to the expansion of tar sands mining and infrastructure growing  across the heartland of North America, in areas long considered sacrifice zones. Currently activists are occupying an Enbridge pump station in Ontario, Canada to prevent the reversal of the Line 9 pipeline. The rise of Idle No More in defense of indigenous sovereignty across Turtle Island is in large part to protect lands and waters from toxic industries, and peoples of the Great Sioux Nation and tribal governments across South Dakota are avowing their opposition to the northern segment of the Keystone XL tar sands pipeline.
Visit EcoWatch's PIPELINES and KEYSTONE XL pages for more related news on this topic.
——-
waterlust.com / @tulasendlesssummer_sierra .
Each product featured here has been independently selected by the writer. If you make a purchase using the links included, we may earn commission.
The bright patterns and recognizable designs of Waterlust's activewear aren't just for show. In fact, they're meant to promote the conversation around sustainability and give back to the ocean science and conservation community.
Each design is paired with a research lab, nonprofit, or education organization that has high intellectual merit and the potential to move the needle in its respective field. For each product sold, Waterlust donates 10% of profits to these conservation partners.
Eye-Catching Designs Made from Recycled Plastic Bottles
waterlust.com / @abamabam
The company sells a range of eco-friendly items like leggings, rash guards, and board shorts that are made using recycled post-consumer plastic bottles. There are currently 16 causes represented by distinct marine-life patterns, from whale shark research and invasive lionfish removal to sockeye salmon monitoring and abalone restoration.

One such organization is Get Inspired, a nonprofit that specializes in ocean restoration and environmental education. Get Inspired founder, marine biologist Nancy Caruso, says supporting on-the-ground efforts is one thing that sets Waterlust apart, like their apparel line that supports Get Inspired abalone restoration programs.
"All of us [conservation partners] are doing something," Caruso said. "We're not putting up exhibits and talking about it — although that is important — we're in the field."
Waterlust not only helps its conservation partners financially so they can continue their important work. It also helps them get the word out about what they're doing, whether that's through social media spotlights, photo and video projects, or the informative note card that comes with each piece of apparel.
"They're doing their part for sure, pushing the information out across all of their channels, and I think that's what makes them so interesting," Caruso said.
And then there are the clothes, which speak for themselves.
Advocate Apparel to Start Conversations About Conservation
waterlust.com / @oceanraysphotography
Waterlust's concept of "advocate apparel" encourages people to see getting dressed every day as an opportunity to not only express their individuality and style, but also to advance the conversation around marine science. By infusing science into clothing, people can visually represent species and ecosystems in need of advocacy — something that, more often than not, leads to a teaching moment.

"When people wear Waterlust gear, it's just a matter of time before somebody asks them about the bright, funky designs," said Waterlust's CEO, Patrick Rynne. "That moment is incredibly special, because it creates an intimate opportunity for the wearer to share what they've learned with another."
The idea for the company came to Rynne when he was a Ph.D. student in marine science.
"I was surrounded by incredible people that were discovering fascinating things but noticed that often their work wasn't reaching the general public in creative and engaging ways," he said. "That seemed like a missed opportunity with big implications."
Waterlust initially focused on conventional media, like film and photography, to promote ocean science, but the team quickly realized engagement on social media didn't translate to action or even knowledge sharing offscreen.
Rynne also saw the "in one ear, out the other" issue in the classroom — if students didn't repeatedly engage with the topics they learned, they'd quickly forget them.
"We decided that if we truly wanted to achieve our goal of bringing science into people's lives and have it stick, it would need to be through a process that is frequently repeated, fun, and functional," Rynne said. "That's when we thought about clothing."
Support Marine Research and Sustainability in Style
To date, Waterlust has sold tens of thousands of pieces of apparel in over 100 countries, and the interactions its products have sparked have had clear implications for furthering science communication.
For Caruso alone, it's led to opportunities to share her abalone restoration methods with communities far and wide.
"It moves my small little world of what I'm doing here in Orange County, California, across the entire globe," she said. "That's one of the beautiful things about our partnership."
Check out all of the different eco-conscious apparel options available from Waterlust to help promote ocean conservation.
Melissa Smith is an avid writer, scuba diver, backpacker, and all-around outdoor enthusiast. She graduated from the University of Florida with degrees in journalism and sustainable studies. Before joining EcoWatch, Melissa worked as the managing editor of Scuba Diving magazine and the communications manager of The Ocean Agency, a non-profit that's featured in the Emmy award-winning documentary Chasing Coral.
Early this morning, concerned community members and activists from the Texas Action Coalition for the Environment and Tar Sands Blockade attended the Pipeline and Hazardous Materials Safety Administration's (PHMSA) Pipeline Safety Public Awareness Workshop, at the Hyatt Regency in Richardson, TX. The protesters staged a tar sands spill and carried banners and signs to say that tar sands aren't being regulated and must be stopped. Activists are expected to continue demonstration outside until dusk, when they will hold lighted billboards reading "PHMSA: No Tar Sands Pipelines" and "Water > Oil."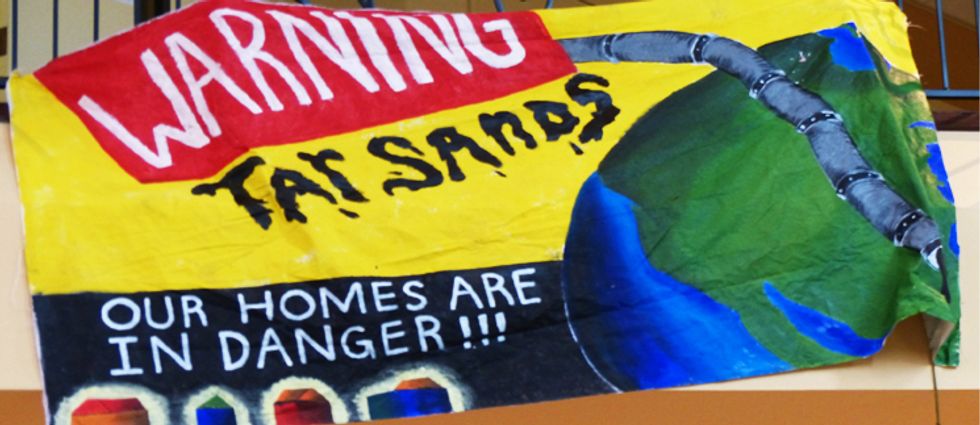 Many from across the Keystone XL pipeline route attended the workshop and aired their grievances directly to regulators, asking pertinent questions during panel "question and answer" sessions in order to draw out a complete record of the PHMSA assessment of its awareness efforts.
The sad truth is that PHMSA fails to properly regulate diluted tar sands bitumen—the deadly substance which has leaked in the hundreds of thousands of gallons from shoddily maintained pipelines regulated by PHMSA, poisoning communities like Mayflower, AR, and Kalamazoo, MI. In fact, Sen. Edward Markey recently revealed that while PHMSA issued a Corrective Action Order against ExxonMobil for the Pegasus tar sands pipeline, they allowed Exxon to use a disaster response plan that had not yet been approved without facing any consequences. Exxon did not detect and respond to the spill in Mayflower within the required time limit of the formally approved safety plan. This is just one of many examples of industry and government collusion and oversight to keep the high risk and toxicity of tar sands out of the eyes and mind of the public.
Of particular concern is the fact that tar sands (diluted bitumen or "dilbit") is a different chemical composition than crude oil, and yet it is only classified as such when it benefits the industry bottom line. On the basis that tar sands dilbit is "synthetic crude" and not crude oil, the transport of tar sands through pipelines in the U.S. is exempt from payments into the Oil Spill Liability Trust Fund. Otherwise, regulators claim that tar sands bitumen is a type of crude oil. Tar sands are far more difficult and costly to clean up and spills are more toxic to water, wildlife and affected persons as a result of the differences in composition. "Tar sands dilbit needs to be recognized and classified as different from crude oil, for the sake of public awareness and pipeline safety," says Aly Tharp, one of the organizers of today's protest.
UPDATE:
Update 3:30 pm: Blockaders have disrupted a panel titled "Affected Stakeholder Awareness Panel" to bring attention to the safety concerns of landowners and impacted residents who are not included in PHMSA's definition of stakeholders. Emergency planners on the panel are totally unaware of the differences between tar sands and conventional crude oil.
Tar sands are toxic and have the consistency of crunchy peanutbutter. This is diluted with chemicals and heated up  so the tar sands mixture can flow through a pipeline. Tar sands sinks. Emergency planners across the country still do not know how to clean up a spill.
Watch the livestream here.
Update 2 p.m.: Photo of banner drop inside hotel lobby greeting conference guests
Update 1:55 p.m.: Blockaders have moved outside chanting "no tar sands, no way, not ever not today!"
Update 1:45 p.m.: What is PHMSA? PHSMA is the regulatory agency required to inspect the pipeline during installation and is responsible for matoking sure the land is properly restored according to code developed by the American Society of Mechanical Engineers. PHSMA's code makes inspections of the pipeline during installation mandatory, not optional, since that is the only way to assure code compliance. Furthermore the Keystone XL project was mandated to supply a project-specific quality manual that details how the regulations and codes will be met.
You can read more about PHMSA and the Keystone XL in this excellent article on EcoWatch by Stefanie Spear.
Update 1:30 p.m.: Blockaders have been stopped from entering the hotel lobby by unmarked security. Blockader who was detained has been released.
Update 1:15 p.m.: One blockader has been detained. Several have been stopped outside of the hotel.
Be sure to sign this EcoWatch petition: Tell PHMSA to Immediately Investigate Anomalies in the Southern Leg of TransCanada's Keystone XL pipeline.
Click here for the latest updates on this action.
Visit EcoWatch's KEYSTONE XL page for more related news on this topic.
——-