By Jeff Biggers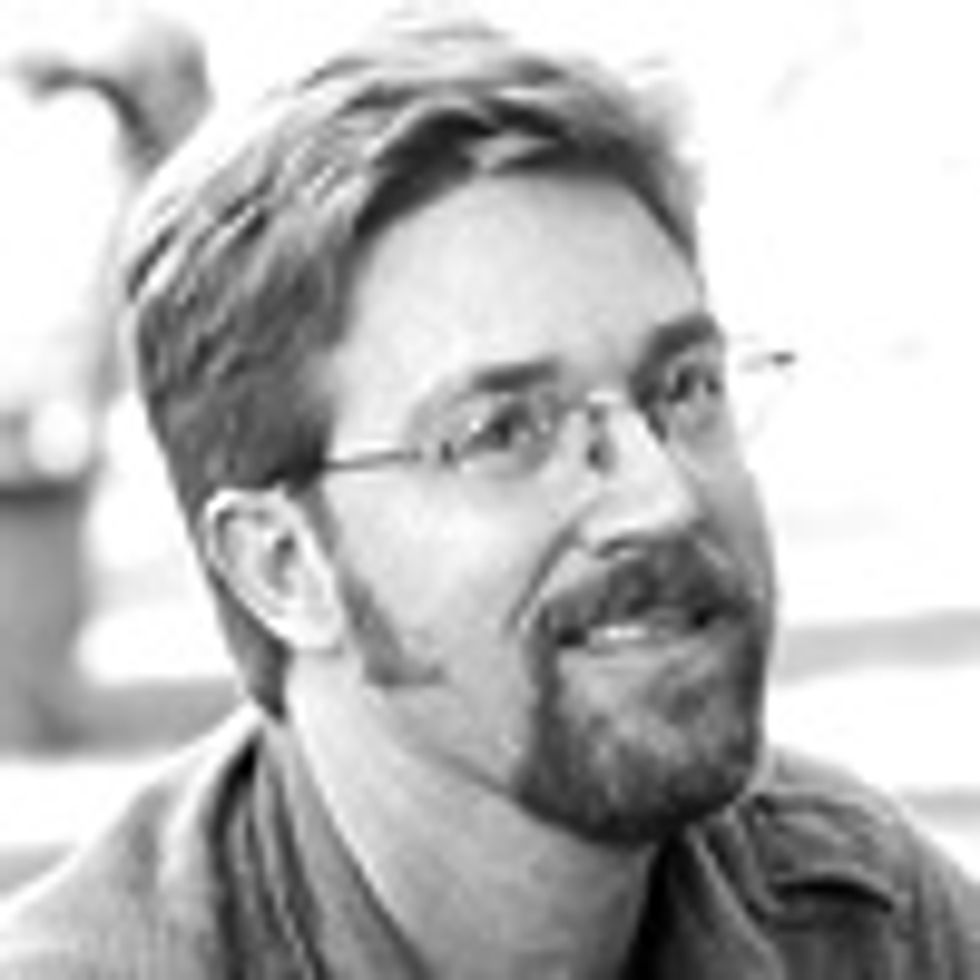 A new salvo has been fired in the national battle against fracking.
Within hours of the Illinois General Assembly's vote on its controversial bill on hydraulic fracking last Friday night, the Associated Press's headline rippled across nationwide newspapers: "Illinois lawmakers approve nation's toughest fracking regulations."
Not so fast, says Dr. Sandra Steingraber, the renowned scientist whom Rolling Stone has called the "toxic avenger." She returned to her native Illinois last week to join a growing citizens uprising against gas drilling and sand mining operations she defines as "an accident-prone, inherently dangerous industrial process with risks that include catastrophic and irremediable damage to our health and environment."
With New York readying to rescind or keep in place that state's temporary moratorium, and high stakes battles taking place across the nation about whether to regulate fracking or place moratoriums on it, Steingraber and a network of citizen groups have viewed Illinois as the staging ground for a fracking rush that will have an extraordinary ripple effect.
Once hailed by the Sierra Club as the "new Rachel Carson," Steingraber denounced Illinois's bill as "the result of closed-door negotiations between industry representatives and compromise-oriented environmental organizations." She testified in front of a last minute committee hearing of the Illinois House of Representatives, protested with sit-in activists, met with bill negotiators and was even tossed out of the Illinois General Assembly for speaking out.
With Gov. Pat Quinn's signature imminent, Business Insider gushed that Illinois "could become the epicenter of America's next oil boom."
Not under their watch, says Steingraber and the Illinois anti-fracking shock troops.
Issuing a Fracking Manifesto, she has thrown down the gauntlet on Illinois' regulatory fallout as a cautionary tale for citizens groups, environmental organizations and frackers across the nation.
"We call for a mobilization that brings fracking realities to the rest of the nation," the manifesto declares. "If our elected officials refuse to visit the fracking fields, then we will bring the fracking fields to them—in the form of science, stories, photographs, film, lectures, hearings and journalism. If elected officials refuse to defend our land, water, air and health against those who would despoil them for their own profit, then we will do it ourselves, using peaceful, non-violent methods."
A Fracking Manifesto: From Sandra Steingraber and the People of Illinois to the Nation
We know that high-volume horizontal hydraulic fracking, or HVHF, is an accident-prone, inherently dangerous industrial process with risks that include catastrophic and irremediable damage to our health and environment.
We know that HVHF and its attendant technologies:
contribute to groundwater contamination, including 219 cases in Pennsylvania alone;
turn massive amounts of fresh, drinkable water into massive amounts of briny, poisonous flowback fluid for which there is no fail-safe disposal solution;
vent hazardous air pollutants that are associated with cancer, asthma, heart attack, stroke and preterm birth;
release radioactive substances—including radon, which is the number two cause of lung cancer—and benzene, which is a proven cause of leukemia—from deep geological strata;
fragment forests in ways that decimate birds and wildlife, sabotage natural flood control systems, and pour sediment into rivers and streams;
industrialize communities in ways that vastly increase truck traffic, noise pollution, light pollution, stress, crime and the need for emergency services;
offer jobs that are dangerous, toxic and temporary, with a fatality rate seven times that of other industries; and
leak prodigious amounts of methane, a potent heat-trapping gas.
We know these problems cannot be prevented by any set of rules or government office, let alone state agencies like those in Illinois, which have been cut to the bone by budget cuts and cannot be counted on for regulatory enforcement.
We have heard the warnings of our brothers and sisters living in the gas fields of Pennsylvania and Ohio, whose children, pets and livestock are sick, whose property values are ruined, whose water is undrinkable.
We have heard the pleas of our neighbors in Wisconsin, Iowa and Minnesota, where strip-mining for "frac-sand" has devastated communities, destroyed landscapes and filled the air with carcinogenic silica dust. We are aware that our own beloved Starved Rock State Park is already threatened by industrial mining of silica sand used for fracking operations and that the pressure to strip-mine Illinois for sand will only increase with every well that is drilled and fracked.
We assert that fracking is a moral crisis. In a time of climate emergency, it is wrong to further deepen our dependency on fossil fuels. In a state such as Illinois, where chronic drought and water shortages are already forecast for our children's future, it is wrong to destroy fresh water resources in order to bring new sources of climate-killing gas and oil out of the ground.
We reject the legitimacy of Illinois' fracking regulatory bill, which was the result of closed-door negotiations between industry representatives and compromise-oriented environmental organizations. Responsible only to their funders and their members, these environmental groups do not represent us nor are they empowered to negotiate on our behalf. We consider the fracking regulatory bill to be a subversion of both science and democracy. Throughout its creation, no comprehensive health study or environmental impact study was ever commissioned. No public hearings or public comment periods ever took place. And yet it is the public that is being compelled to live with the risks sanctioned by this bill. It is an unjust law.
Knowing that our own government has abdicated its responsibility to protect the safety and well-being of the citizenry, knowing that no one is coming to save us, we declare our intent to save ourselves from the ravages of shale gas and oil extraction via HVHF. We declare our intent to join together in a fracking abolitionist movement.
As such, no longer shall national environmental organizations based far from impacted realities make decisions that will have life-changing impacts on the people living in impacted zones. We will call out organizations that betray core values and integrity. We will openly inform their membership and their funders and reveal the truth of where they stand and at whose expense.
We call for a mobilization that brings fracking realities to the rest of the nation. If our elected officials refuse to visit the fracking fields, then we will bring the fracking fields to them—in the form of science, stories, photographs, film, lectures, hearings and journalism. If elected officials refuse to defend our land, water, air and health against those who would despoil them for their own profit, then we will do it ourselves, using peaceful, nonviolent methods.
We hereby commit ourselves to building a powerful movement that will protect Illinois's children—and safeguard the living ecosystem on which their lives depend—for generations to come. In short, we declare our intent to take the future into our hands. And that future is unfractured.
Sign on and join our movement.
Dr. Sandra Steingraber
Springfield, Illinois

Sign the petition today, telling President Obama to enact an immediate fracking moratorium: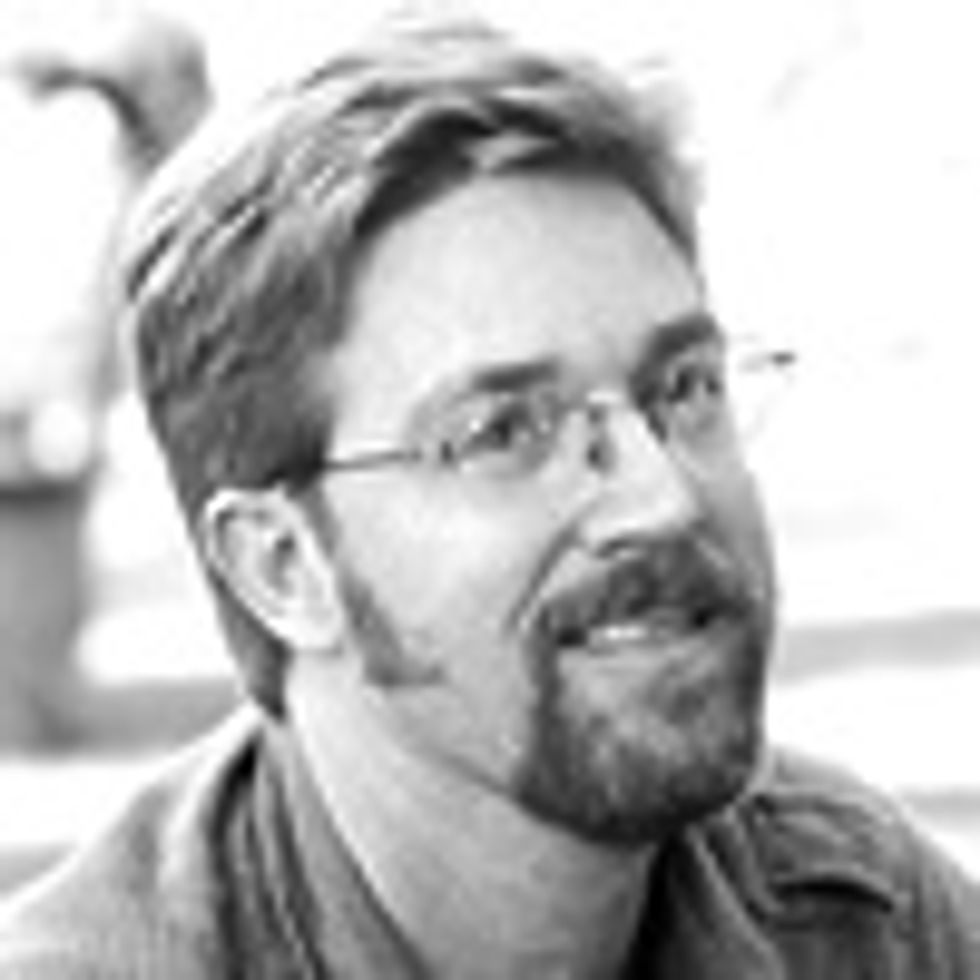 In a move that should electrify the clean energy movement across the country, the tireless champions with the Chicago Clean Power Coalition have announced that Midwest Generation, a subsidiary of multinational giant Edison International, will soon shut down the Windy City's two Model-T-era coal-fired plants.
The historic victory, after a decade-long battle, marks a shift in the clean energy battle for the country: If Chicago, once hailed as the "world's largest market of coal," can go coal free, the rest of the nation must surely be close behind them.
Thanks to one of the most determined, diverse and successful clean energy campaigns in the nation--including a breakthrough campaign to pass a Clean Power ordinance—the retirement of the decrepit and deadly Fisk and Crawford coal-fired plants will end the century-long reign of the most toxic polluters in the heartland.
Birthplace of Peabody Energy, the largest coal company in the world, an editorial in the Chicago Tribune asked in 1892: "Doubtless the end of the coal, at least as an article of a mighty commerce, will arrive within a period brief in comparison with the ages of human existence... How long can the earth sustain life?" The editorial lambasted Americans for our lack of vision and sense of energy conservation, and our need to "invent appliances to exhaust with ever greater rapidity the hoard of coal."
The Chicago Clean Power Coalition will hold a press conference in Dvorak Park on Thursday to formally announce the agreements signed by Midwest Generation, the Clean Power Coalition, and the City of Chicago.
"Today's victory demonstrates that people shouldn't have to tolerate toxic polluters in their backyard," said Rosalie Mancera of Pilsen Alliance. "By working with our neighbors and elected officials, Chicagoans have finally won the right to breathe clean air."
"For over ten years our communities have been fighting for the right to breathe clean air, clean land and clean water. Today we are ending over 100 years of pollution for profits and showing the power of community," said Kimberly Wasserman of LVEJO. "Hopefully, this is the first of many victories in Illinois, as citizens and politicians come together to hold corporate polluters accountable and usher in a clean energy future."
"Fisk and Crawford have been polluting Chicago neighborhoods for over 100 years," said Jerry Mead-Lucero of PERRO. "Our work is not over when the plants close. Midwest Generation and the City of Chicago must continue working to ensure these sites are properly cleaned up and returned to safe, productive use for our communities."
As a unique city-wide effort, the Chicago Clean Power Coalition includes: Chicago Youth Climate Coalition, Eco-Justice Collaborative. Environmental Law and Policy Center, Environment Illinois, Greenpeace, Faith in Place, Illinois Student Environmental Coalition, Little Village Environmental Justice Organization, Nuclear Energy Information Service, Pilsen Alliance, Pilsen Environmental Rights and Reform Organization, Protestants for the Common Good, Rainforest Action Network Chicago, Respiratory Health Association of Metropolitan Chicago, Doctor's Council SEIU, Sierra Club, and the Southeast Environmental Task Force.
"This is a major victory for the people of Chicago!" said Pam Richart, Eco Justice Collaborative. "With the closure of the Fisk & Crawford coal plants, our city takes a bold step away from dirty energy and the harm it brings to human health, while at the same time opening the way for a clean energy future. We look forward to working with community groups and the City to ensure that these sites are cleaned up and restored for safe, productive uses."
"Chicago families have spoken: We have the right to breathe clean air, and we aren't willing to tolerate old, dirty coal plants in Chicago neighborhoods that harm our health and foul our air," says Faith Bugel, Senior Attorney with the Environmental Law & Policy Center (ELPC). "This victory means cleaner air, cleaner water, cleaner energy, and a safer environment for us all."
"This is a victory for the people of Chicago, who have demonstrated that grassroots activism is more powerful than the special interests of corporate polluters. We hope other communities across the country will find new inspiration to stand up for their right to clean air and a safe climate, " added Kelly Mitchell, Greenpeace Coal Campaigner
.
EcoWatch Daily Newsletter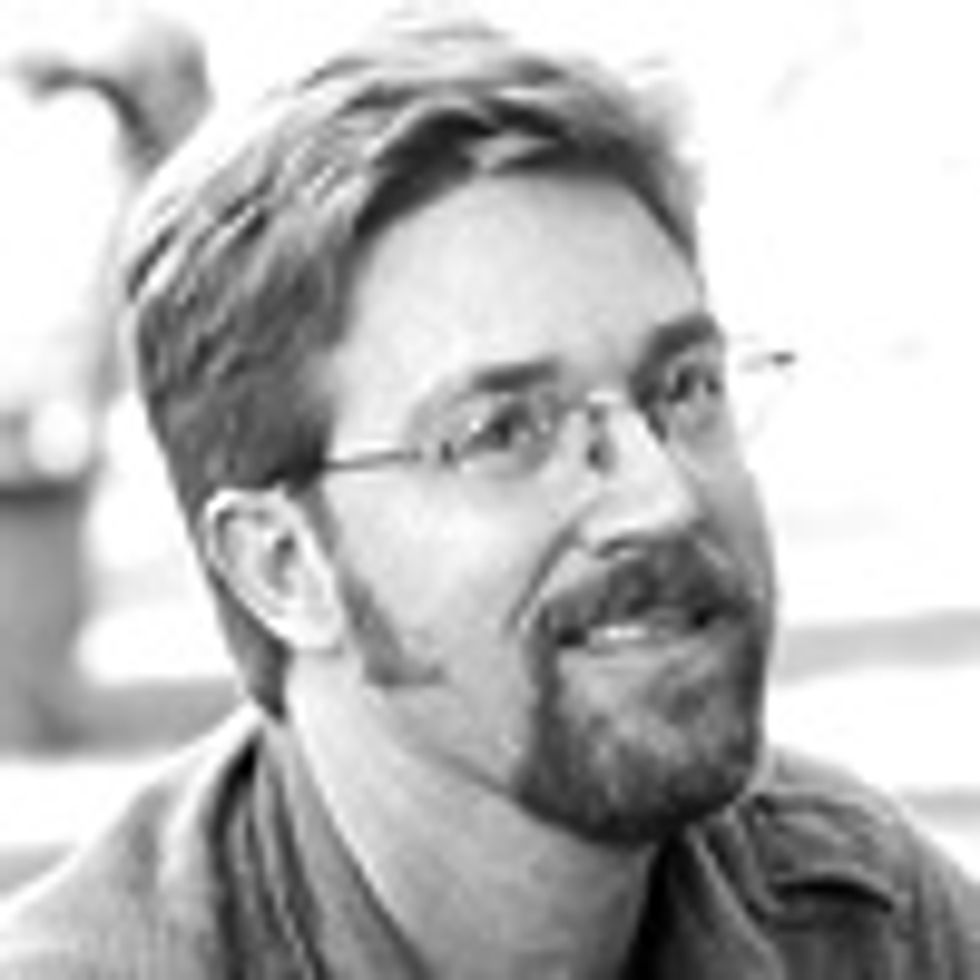 On the first anniversary of her untimely death, Judy Bonds' legacy remains as vital as ever to besieged and largely abandoned American citizens defending their lives and land from the fallout of reckless mountaintop removal operations in the central Appalachian mine fields.
Jan. 3 is day 12,580 of the mountaintop removal mining disaster, the most egregious human rights and environmental violation in our country—and perhaps one of the most discussed but shamefully ignored humanitarian crises in our nation.
"Judy Bonds was my leader and my friend," said Bob Kincaid, president of the Coal River Mountain Watch organization that Bonds led for nearly a decade. "She helped a lot of us to learn to be proud of our hillbilly heritage, to fight for and save it. Today, on the first anniversary of her passing, we re-dedicate ourselves to bringing to an end the profiteering processes that yielded up the poisons that helped kill her. Nothing short of the outright abolition of the crime against humanity that is mountaintop removal will suffice to serve her heroic memory."
Mother Jones, the legendary miners' angel and labor leader, once reminded our nation in 1920s: "There is no peace in West Virginia, because there is no justice in West Virginia."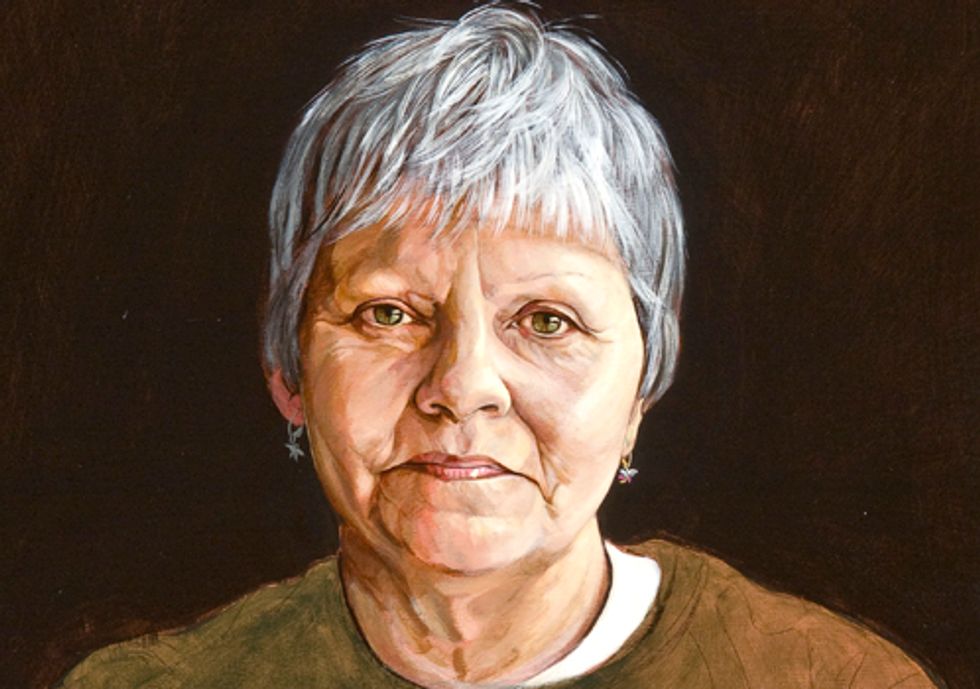 In 2012, Judy Bonds' work as the godmother of the anti-mountaintop removal movement in the West Virginia coalfields and as a national clean energy ambassador still burns as a reminder that that will be no clean energy policy, no climate change agreement and no social justice in the coalfields if we can't even end mountaintop removal, an undeniably disastrous and deadly strip mining process that provides less than 5-7 percent of our national coal production.
Will President Obama have a "Truman moment" and finally address mountaintop removal in the 2012 elections?
Will national green organizations place mountaintop removal back onto the front burner this year?
Will a national abolitionist campaign emerge to bolster the courageous efforts of citizens and organizations on the coalfield frontlines?
Will our nation ever create a Coalfields Regeneration Fund to assist displaced coal mining communities and work toward a just transition for a clean energy future?
As part of a year-long series on next steps in the new abolitionist movement to end mountaintop removal and all forms of strip mining—including profiles and interviews with veteran frontline activists Teri Blanton, Kathy Selvage and Bo Webb in central Appalachia, direct action organizers Ash-Lee Woodard Henderson, Mike Roselle, the Ramps Campaign and Mickey McCoy, coal mining widows and families like Lorelei Scarbro, legendary Congressman Ken Hechler, Capitol Hill lobbyist JW Randolph, clean energy transition expert Kristin Tracz and economist Rory McIlmoil, and numerous artists, writers and filmmakers—here's an interview with long-time West Virginia activist and nationally known broadcaster Bob Kincaid, a 9th-generation Appalachian and coal miner's son, and one of the most distinguished voices in the coalfields.
Jeff Biggers: After 40 years of devastating mountaintop removal operations, why hasn't our country brought a halt to this form of mining?

Bob Kincaid: You've asked me why we can't end mountaintop removal and, after much thought on the topic, the first thing that comes to mind is that we don't yet have enough people who WANT to end it. Not enough people recognize it for what it is: a human rights/human health crisis of monumental proportions unfolding right under America's nose in one of its most historically neglected areas.
Many have approached mountaintop removal from the standpoint of an "environmental" problem. Let's be clear: that has not worked. Neither is it likely to work any time in the foreseeable future. The end of mountaintop removal will come when, and ONLY when people recognize that it's not some negligibly esoteric debate over birds and bugs (as the multi-million dollar ad campaigns of the coal industry have cast it), but an existential struggle for the right of people living in central Appalachia to live their lives, without the looming specter of toxic waste dams and high walls, of blasting and poisoned water, of ruined home foundations and ruined human organs.
JB: What's the urgency in stopping mountaintop removal? Why should activists or citizens groups outside of the Appalachian coalfields do to join Appalachians?
BK: The science now is clear: mountaintop removal and its associated processes are killing people, deforming our babies and have been doing so for as long as it has been going on. No "mitigation" will solve the problem. There is no "acceptable" number of cancers suitable in exchange for Don Blankenship or Kevin Crutchfield's obscene wealth.
Mountaintop removal and its various other nicknames must be abolished, and abolished because the cancers and other diseases it carries are a form of human bondage. In short, the effort to end mountaintop removal must become no less an abolitionist movement than the movement to end slavery a hundred and fifty years ago, for the enslavement of a people to ANY economic effort, whether it be King Cotton or King Coal, cannot be tolerated by any society that considers itself civilized.
It is telling, then, that there is not ONE national campaign in the United States whose single-minded goal is to eliminate mountaintop removal. We have an abundance of campaigns that mention mountaintop removal tangentally, or acknowledge that mountaintop removal coal fuels power plants. We do not, however, have a single-focus campaign whose only purpose is to put an end to the Appalachian Apocalypse.
It is well past time such a campaign came into existence. Those of us who have labored long to end mountaintop removal are now prepared to shoulder the whole load going forward. We will no longer be someone's fund-raising object. We will no longer be part of a larger picture. Our world, Appalachia, IS our picture, and we are determined to show that picture to a wider spectrum of our fellow Americans, our fellow humans, until the great, moral weight of Justice demands our agony be ended.
We hillbillies ARE human, and this is our right.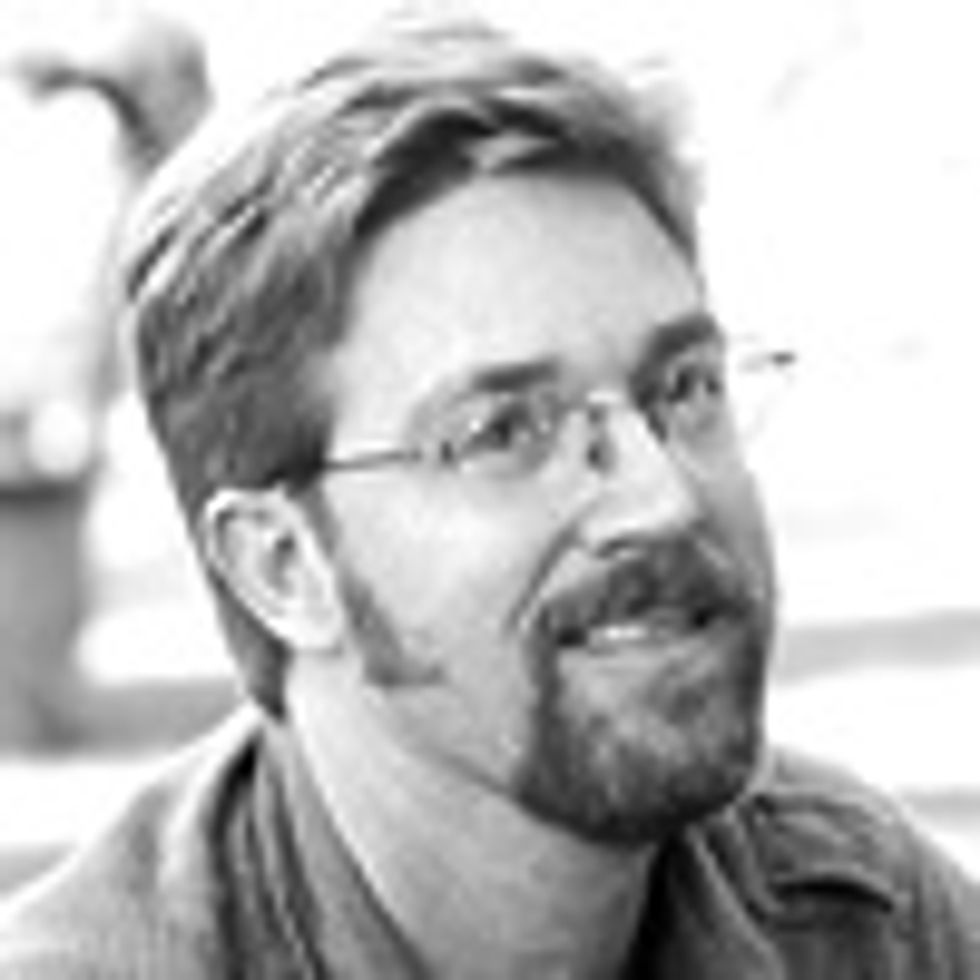 Instead of bogging down Durban last week in a bureaucratic roundabout of denial and delay, negotiators at the United Nations Climate Change Conference should have jumped a cargo plane to the Inupiat village of Kivalina, on the far reaches of Alaska.
Thankfully for us, and the world, science author Christine Shearer made such a journey in 2008, and her extraordinary chronicle of a native Alaskan village's demise and inevitable relocation due to climate changes, a breakthrough lawsuit for accountability, and the harrowing legacy of misinformation and deceit by multinational corporations, ranks as one of the most timely and important books to be published in 2011 —and in the past decade.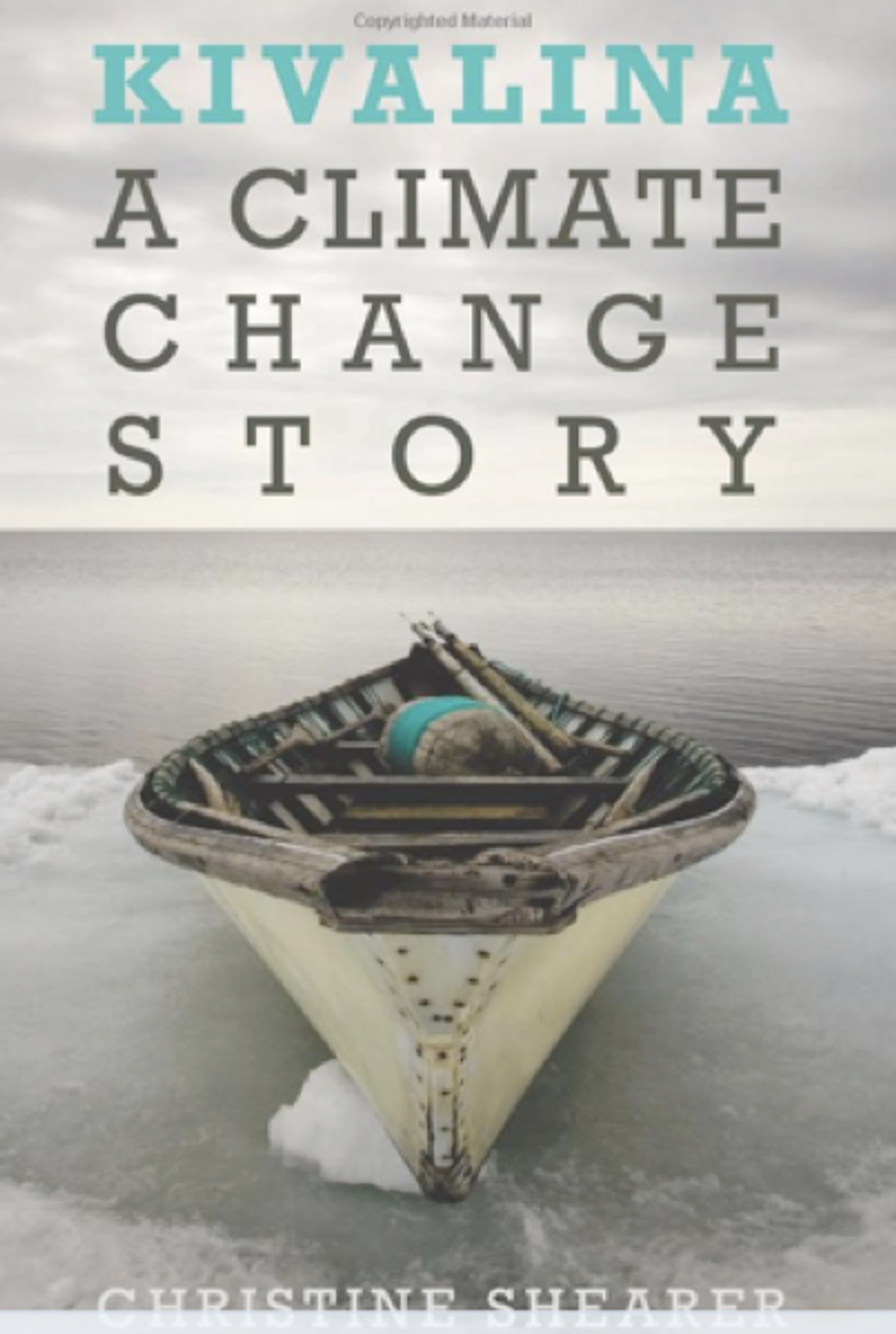 Written with the verve of an investigative journalist and the insight of a scholar, Kivalina: A Climate Story should be required reading for all power brokers in the climate change debate—in particular, President Barack Obama and his special envoy for climate change Todd Stern, and the dawdling U.S. Congress and its embarrassing numbers of climate change deniers.
But Shearer's book also presents an important cautionary tale and wake up call for all Americans: "Although climate change is often discussed as an environmental problem, its root causes are social." And its consequences, as Shearer expertly unfolds through the lives of the Inupiat villagers and their advocates, are not simply accidental or part of an uncertain forecast, but a present-day calamity and humanitarian crisis that foreshadows our future.
There might not be a better strip of land to demonstrate the reality of climate destabilization than the barrier reef of Kivalina, between the Chukchi Sea and the Kivalina and Wulik Rivers, where receding sea ice formation has led to erosion and flooding, and literally placed more than 400 indigenous villagers on the edge of survival:
Shearer sets the scene:
Standing on the tiny island, only a few feet above sea level, we were completely surrounded by water. Janet walked me toward the Chukchi Sea. The western side of the island was a mess of bulldoxers, trucks and construction workers, working tirelessly to expand the shoreline, which was steadily eroding. The southern end was being armored with a seawall made of large rocks, and sandbags were spread about ground.
Providing a historical background and investigation of changing climatic conditions, the rise and role of fossil fuel industries and increasingly misleading corporate campaigns of denial, Shearer places the Kivalina village on the frontlines of both the global warming crisis and the grassroots efforts to halt our world's destabilizing slide into a point of no return.
In 2008, she writes, the tiny Kivalina village made a dramatic move:
"... and filed suit against twenty-four fossil fuel companies for contributing to the village's erosion through large amounts of greenhouse gas emissions, and for creating a false debate around climate change. The lawsuit was filed in conjunction with environmental justice and indigenous rights organizations as one of several steps in a broader push for climate justice, aiming to help Kivalina residents draw attention to their situation and call for action from government and corporate officials that had so far largely ignored them."
Drawing on interviews with Kivalina residents, lawyers and government personnel, and an analysis of legal and government documents, Shearer provides a groundbreaking and riveting read on the dangerous role of corporate power and politics in one of the most important issues of our times.
Two weeks ago, the Kivalina residents and their attorneys brought their case before the Ninth U.S. Circuit Court of Appeals in San Francisco.
"Defendant companies argue that climate change is not a matter for the courts—the problem is too big, and we are all responsible," Shearer noted in an article for The Conducive Chronicle. " Yet we have not all embarked on multi-million dollar campaigns to fund our own research and prevent change. It is these secondary claims that could be the crux of establishing whether fossil fuel companies will eventually bear liability for harm from greenhouse gas emissions."
No matter who bears the responsibilities, the Kivalina residents and their devastated homeland are a reminder of who is paying the price for the denial of our own future.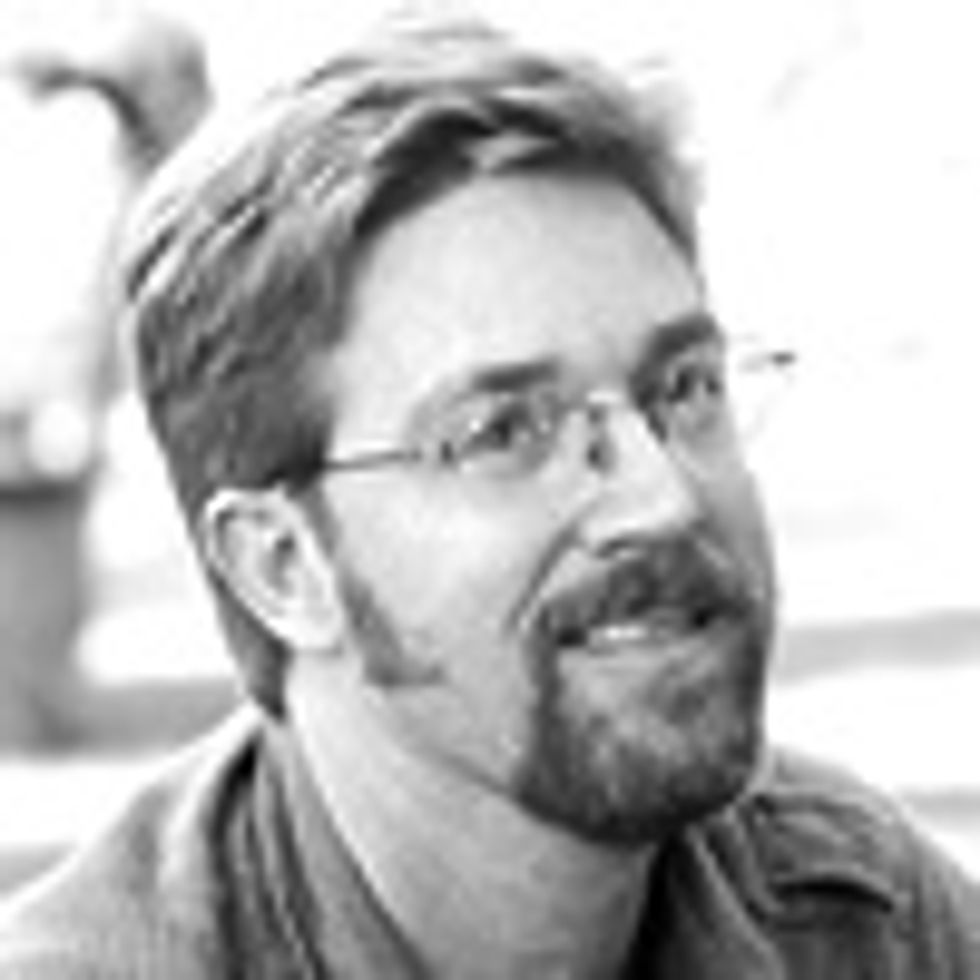 Rising up on the folk-rock charts, New York City-based "Metrobilly" band 2/3 Goat has just released a foot-stomping, evocative and inspiring video performance from their breakthrough new CD, Stream of Conscience.
Featuring lead singer/mandolin player Annalyse McCoy, whose golden pipes resound from the hollers with the haunting beauty and power of a young Shawn Colvin and Patty Loveless, Stream of Conscience is an acoustic-driven foggy mountain breakdown that chronicles the ravages of mountaintop removal operations in the Appalachian hills. A reckless strip mining process that has destroyed more than 300 mountains and 600,000 acres of hardwood forests in McCoy's native eastern Kentucky region alone, mountaintop removal operations throughout central Appalachia have led to a humanitarian crisis of large-scale water contamination, entrenched unemployment, cancer corridors and birth defects, and the largest forced removal of American citizens since the 19th century.
"Music is such an integral part of Appalachian culture and tradition," said McCoy, who grew up in Inez, Kentucky and also works as an actress in New York City. " As a child of Appalachia, I felt that there was no better or more natural way to "give back" to try and help my community than through song. Amid all the destruction that mountaintop removal causes—all the thousands of miles of streams that have been buried, all the remaining water that's been tainted by heavy metals—there is purity and light left in Appalachia; there is Hope."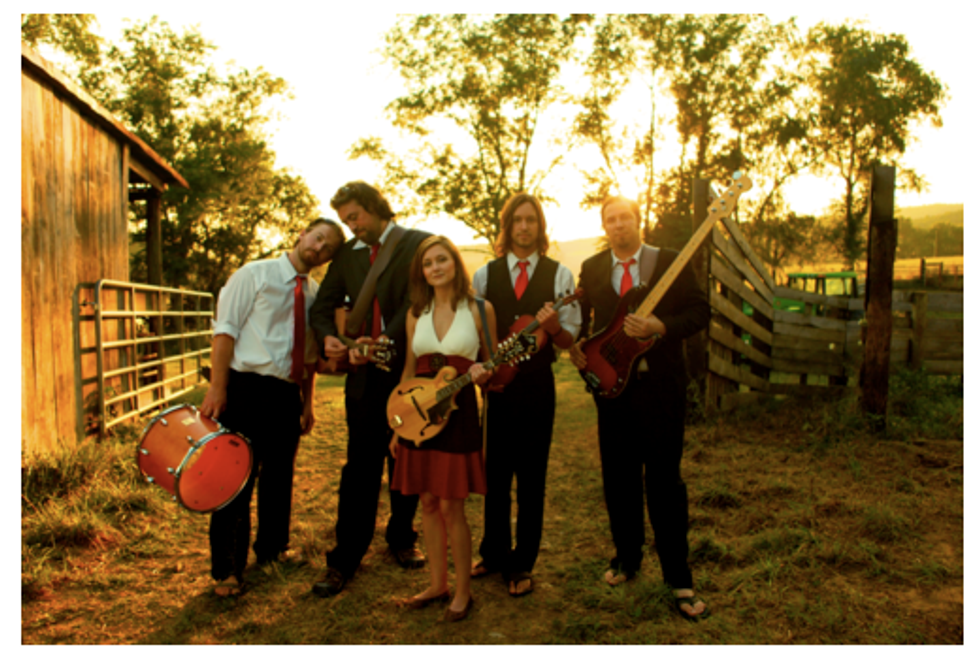 Flanked by cowriter, singer and guitar player Ryan Dunn, whose confident bluesy licks add a natural Johnny Cash resonance to McCoy's June Carter, and talented fiddler Ryan Guerra, 2/3 Goat's new CD was recorded by famed Gin Blossoms producer Chris Mara at the Welcome to 1979 Studios in Nashville.
"Coal has been king for over a hundred years in Appalachia," the band posted on their website. "Taking rock from under the ground is one thing; but blowing up mountains, burying thousands of miles of freshwater streams, inciting flooding in areas where it's never been a problem, and causing the highest cancer rates in the nation from industry runoff is another. Mountaintop removal also takes away more and more jobs from an area that desperately needs them. It's time we take a stand. Our song and music video Stream of Conscience are focused on this very topic. Appalachia is Rising!"
The Stream of Conscience single was featured last week on AOL Music's top charts.
Here's the video:
Alongside the beloved Grammy star Kathy Mattea, Loveless and Emmylou Harris, 2/3 Goat joins other great folk, country and rock acts in the long-time campaign to end mountaintop removal.
"Writing this song, I envisioned the People, this light, flowing down like the cleanest water you'll ever drink; a Stream of Conscience, descending on the industry that's dealt them such a terrible hand, saying, "We will no longer be poisoned!" McCoy said. "I can't wait for that day."
Here's another video performance of 2/3 Goat's version of Darrell Scott's classic, "You'll Never Leave Harlan Alive":