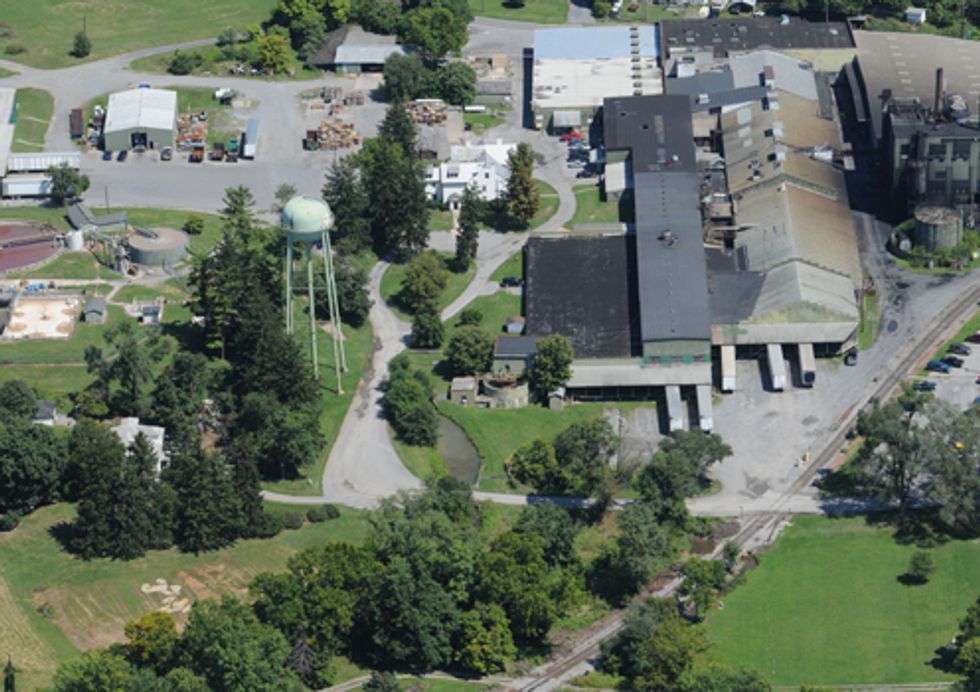 On Feb. 13, Shenandoah Riverkeeper and Potomac Riverkeeper officially settled their Federal Clean Water Act lawsuit with Ox Paperboard.
"We are pleased with the settlement," said Shenandoah Riverkeeper Jeff Kelble. "Ox Paperboard provides a green service to the community and the company's leaders rescued a failing business several years ago and saved local jobs. Yet, before the settlement there remained an ongoing issue with toxic discharges to Flowing Springs Run which had continued in violation of the law for far too long."
In the settlement, Ox Paperboard is required to design and implement a biological treatment system to handle wastewater discharge as part of their planned facility upgrades, to pay more than $100,000 in fines to U.S. Department of Justice, and to fund a $50,000 supplemental environmental project within Flowing Springs run or the Shenandoah River.
After waiting over a year and a half for the promised upgrades to occur, the Riverkeepers filed in order to guarantee that the environmental harm being caused by the facility would be addressed prior to or during the plant's planned expansion.
"We decided early on that our priority was to resolve the issues with the plant and avoid the courts, so we believed that a settlement was the most expeditious way forward," said Kelble.
The Riverkeepers even tried to diminish the fines levied against Ox Paperboard in favor of a Supplemental Environmental Project (SEP) that the company will fund.
Flowing Springs Run has the potential to be the jewel of the county. Near Ranson, seven feeder springs come bubbling out of the ground to form the stream. "Working with a number of local groups to implement environmental improvements upstream of the facility, we hope that we can lay the foundation to bring back native brook trout historically supported by this stream and undo some of the damage that has been done from years of excessive discharges," Kelble said.
In addition, a restoration project upstream from the plant has the potential eventually benefit Ox Paperboard—improving the quality of the water used in its operations could lower operating costs for the facility.
For more information, click here.
—————
The Potomac and Shenandoah Riverkeepers are grateful for the work of their attorneys, Chris Stroech of Arnold & Bailey, PLLC in Shepherdstown, W.V. and Ken Kristl, Director of the Environmental and Natural Resources Law Clinic at Widener University School of Law. Both attorneys diligently managed the sensitive case with flawless care.
Potomac Riverkeeper, Inc. is a clean water 501(c)3 charitable nonprofit that, includes the Potomac Riverkeeper and the Shenandoah Riverkeeper. It stops pollution and restores clean water in the Potomac and Shenandoah Rivers and their tributaries through community engagement and enforcement of the Clean Water Act and other environmental laws. As a membership organization, it has offices in Virginia, Maryland, West Virginia, and Washington, D.C.
EcoWatch Daily Newsletter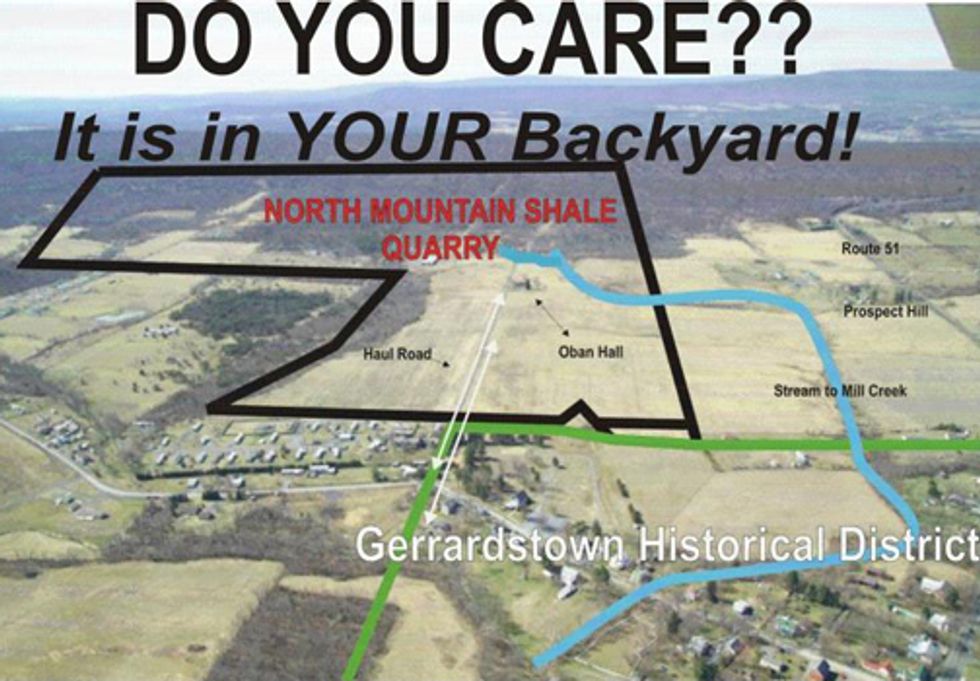 Despite strong local opposition and compelling expert testimony advising against the development of a shale quarry that would overshadow the historic town of Gerrardstown, W.V., the West Virginia Surface Mine Board issued its approval for a permit allowing North Mountain Shale to operate its proposed quarry. The local community remains concerned that polluted runoff from the industrial operation could contaminate the drinking water supply.
"This pastoral, idyllic community set with the beautiful backdrop of North Mountain, is the next community in West Virginia that will be devastated by mining activity. West Virginia has always been a pro-mining state. Where the legislature and the regulatory agencies, despite being sworn to protect our environment, work instead to lessen the burden on industry," Upper Potomac River Manager Brent Walls said upon hearing of the decision.
The decision did not come as a complete surprise considering the pro-industry atmosphere prevalent in West Virginia. However, it is disappointing that despite the efforts of local citizens, who wrote an unprecedented 787 letters to West Virginia Department of Environmental Protection (WVDEP) opposing the quarry and participated in large numbers at public hearings, the Surface Mine Board did not reject the permit.
"I find it hard to place much stock in the board's findings of fact, as they were adopted almost word-for-word from a document written by lawyers for the company," said Walls.
"Though the permit now has a number of provisions that aim to lessen the burden on the community, the conditions stipulated in the permit can still easily be violated. It will depend on WVDEP to enforce the new permit conditions," Walls said. "I have faith that the field inspectors will inspect the site and write up any violations. The question is whether the administrative side of WVDEP can be trusted to timely take enforcement action in response to violations."
For more information, click here.
—————
Potomac Riverkeeper, Inc. is a clean water 501(c)3 charitable nonprofit that stops pollution and restores clean water in the Potomac and Shenandoah Rivers and tributaries through community engagement and enforcement of the Clean Water Act.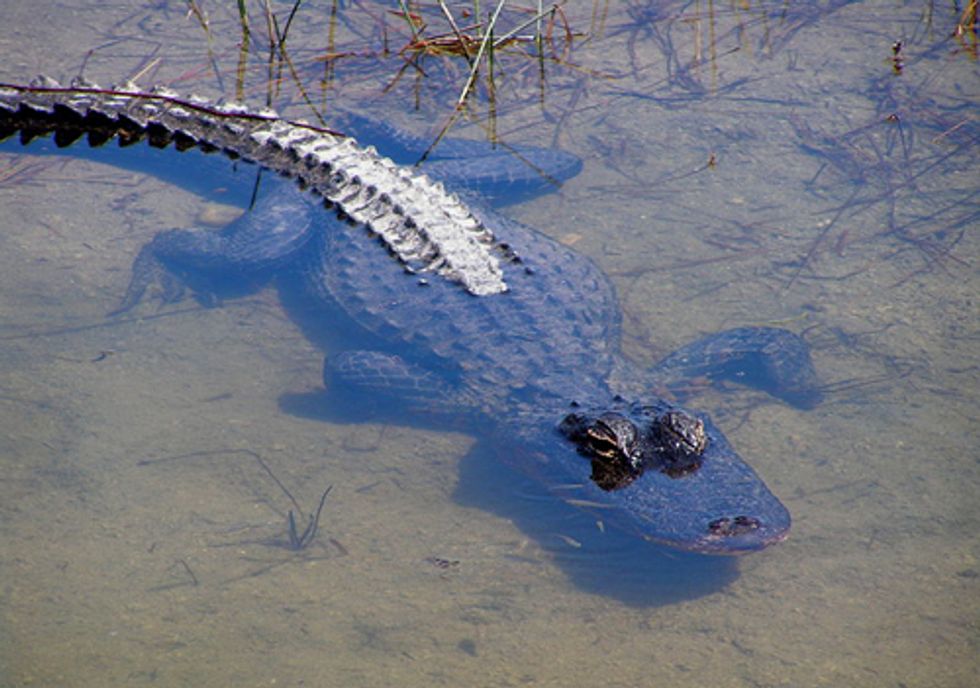 Announced Jan. 26, the Southern Environmental Law Center's (SELC) 4th annual list of the Top 10 Endangered Places of the Southeast targets areas of exceptional ecological, scenic, or cultural value that are facing immediate, possibly irreversible threats—and the important actions needed in 2012 to protect them. Many of the areas on this year's list are endangered by pressure to undercut environmental protections and to lower the hurdles for potentially destructive projects, whether it's fracking in the North Carolina Piedmont, mining uranium in Virginia, or deepwater drilling off the coast of Alabama.
"Under the guise of promoting economic growth, anti-environmental forces are working in Congress, in state legislatures, and in government agencies to gut our most essential safeguards," said Marie Hawthorne, SELC's director of development. "But doing away with effective laws and enforcement will accomplish nothing except sacrifice natural treasures like those on our Top 10 list, and other resources that make the South such a great place to live, work, and raise our families. We owe it to ourselves—and to future generations—to make sure this doesn't happen.
Following is SELC's 4th annual Top 10 Endangered Places of the Southeast: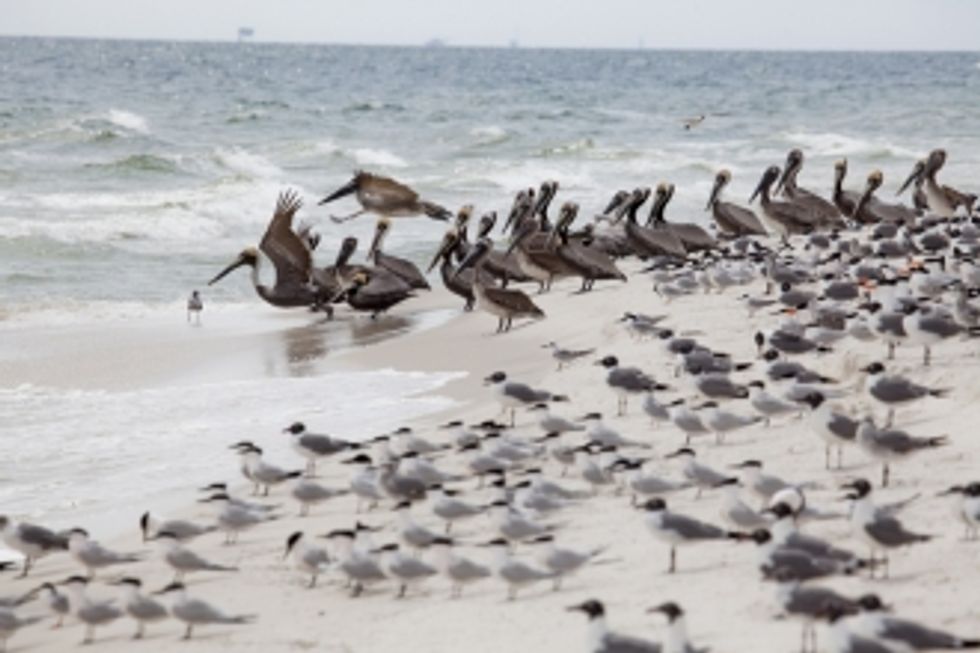 1. Alabama's Coast
What's at Stake?
Miles of white sandy beaches, wetlands, bays, and swamps that support vibrant tourism and fishing industries; habitat for migratory birds, turtles, and rare species; economic health of coastal communities; public health.
The Threat
Future spills on the scale of the Deepwater Horizon disaster due to the absence of meaningful reforms of oil industry practices or government policies.
Alabama's coast is on SELC's endangered list for the second year in a row because a disaster on the scale of the Deepwater Horizon could happen again. The government is back to business as usual, rubber-stamping risky deepwater projects with the same flawed assumptions that led to the BP spill—almost as if it never happened.
In June 2011, for example, the Bureau of Oceans Energy Management (BOEM) gave Shell Oil the green light to drill an exploratory well off of Alabama's coast in waters 2,000 feet deeper than the Horizon well, and without the enhanced environmental review promised immediately after the BP spill. Worse, regulators acknowledge that the operations could result in an oil spill almost ten times bigger than the BP disaster. SELC believes this approach is irresponsible and illegal, and blatantly ignores the devastating impacts to Gulf wildlife, the tourism and fishing industries, and coastal communities caused by the Deepwater Horizon disaster.  
SELC is challenging BOEM's decision as part of our ongoing multi-front offensive, including lawsuits, activity in Congress, and engagement with federal agencies to end industry control of offshore drilling and prevent future disasters.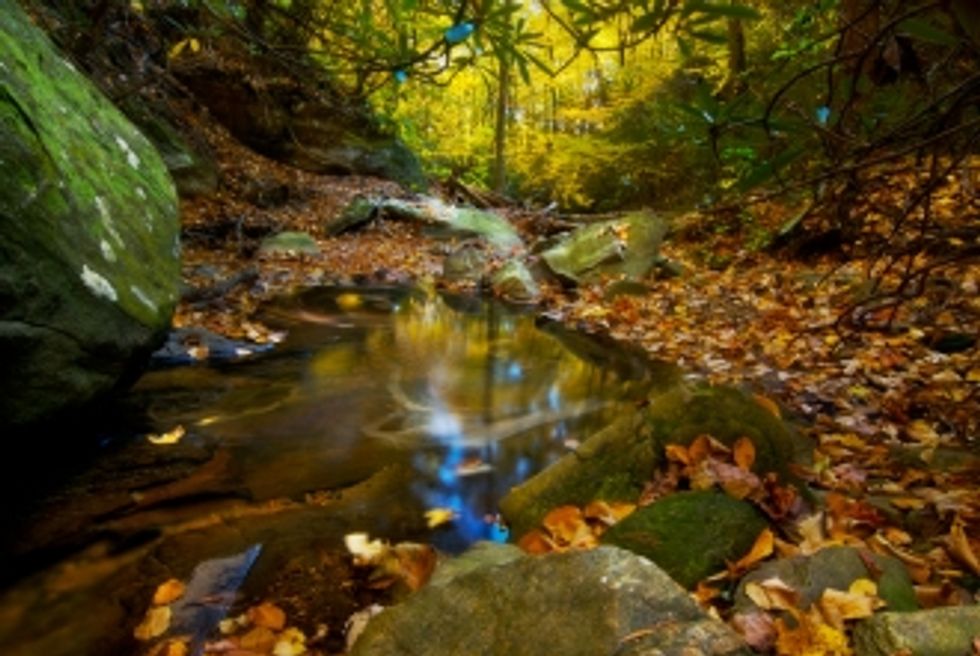 2. Dawson Forest, Georgia
What's at Stake?
Habitat for federally protected fish species found nowhere else in the world; 1,200 acres of forest; a haven for hunters, anglers, horseback riders, hikers, cyclists and paddlers; water supplies for downstream communities.
The Threat
A massive, unnecessary, $650 million proposed reservoir on Shoal Creek that would be filled with 100 million gallons of water per day pumped from the Etowah River.
An hour's drive north of Atlanta, Dawson Forest Wildlife Management Area is a 10,000-acre wooded refuge for hunters, anglers, paddlers, and bikers who enjoy miles of scenic backcountry trails criss-crossed by the Etowah River. Shoal Creek, a major tributary feeding the Etowah, is home to federally protected fish species found nowhere else in the world.
Unfortunately, Dawson Forest is threatened by a massive, unnecessary, expensive proposed reservoir that would drain 100 million gallons per day from the Etowah River to fuel metro Atlanta's ever-growing water supply demand. The Etowah would lose a quarter of its water during high-flow months—and during the low-flow season, withdrawals would drain nearly 100 percent of the river's volume, wiping out aquatic life and diminishing water supplies for downstream communities in Cherokee, Cobb, Bartow, and Floyd counties.
The Dawson Forest project is one of a half-dozen new reservoirs being proposed outside metro Atlanta, illustrating a misguided notion among Georgia leaders that these costly, destructive projects are the first and best solution to meeting Georgia's water supply needs. But SELC and our partners view new reservoirs as a last resort when there are far more cost-effective, less damaging, and readily available options available. First and foremost, we are advocating the full implementation of water conservation and efficiency measures in metro Atlanta, coupled with expanding the city's existing reservoirs to their full capacity. This solution could virtually eliminate the need for new reservoirs at a fraction of the cost to Georgia's environment, taxpayers, and downstream communities.
We are also pushing back against efforts to lower the regulatory hurdles for reservoir proposals, including the use of a new law that eases the way for public-private partnerships to develop reservoirs and recoup costs with user fees.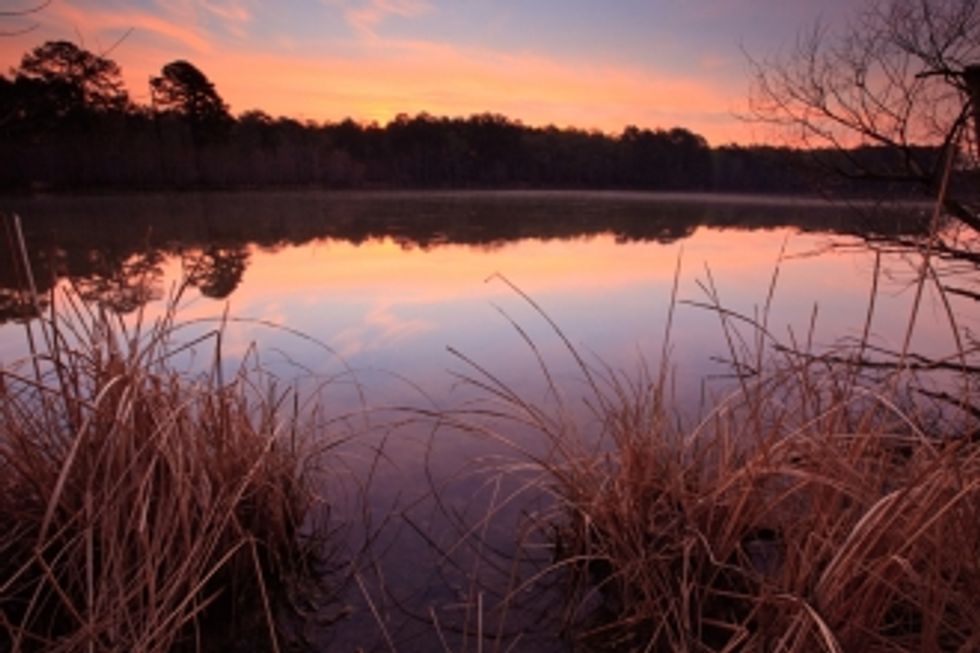 3. Catawba—Wateree River Basin, North Carolina and South Carolina
What's at Stake?
A river system that drains 5,000 miles of waterways and provides drinking water and recreation for hundreds of thousands of people.
The Threat
The impacts of electric power generation and unnecessary reservoir projects.
Comprising 5,000 miles of waterways, the Catawba-Wateree river system originates on the eastern slopes of the Blue Ridge and then winds through the rapidly urbanizing North Carolina Piedmont before entering the lush lowlands of South Carolina. Along its 300-mile route, it provides clean water and recreation for hundreds of thousands of people. Threats endangering the health of this vital resource include:
Pollution from Coal Ash Sites. Coal-fired power plants generate millions of tons of ash, which typically has been dumped into unlined and poorly monitored ponds and landfills. Five of the most hazardous coal ash ponds in the U.S. are on the Catawba-Wateree River and its tributaries, including a site that has discharged arsenic-laden pollution for years. SELC has filed suit to compel South Carolina Electric and Gas to clean it up.
Water Withdrawals by Power Plants. According to a recent study by the Union of Concerned Scientists, the Catawba River ranks among the 25 watersheds nationwide that suffer from the highest levels of water-supply stress due to the water demands of power plants for steam production and cooling purposes.
Hydroelectric Dams. Over the last century, much of the Catawba-Wateree was impounded to generate electricity, and for decades, power companies have been allowed to operate their dams in ways that disrupt healthy stream flows and fish migration. As Duke Energy applies for a new federal license for a series of five hydroelectric plants in South Carolina, it is seeking to trade land and cash for permission to maintain harmfully low flows in the Catawba-Wateree for the next fifty years. Learn more about SELC's legal action to protect the river.
Unnecessary Reservoir Projects. Two counties—one in North Carolina and another in South Carolina—have proposed a 92-acre reservoir off the main channel of the Catawba-Wateree that is sure to fuel more sprawl and pollution in the Charlotte metro area. What's more, water withdrawn from the reservoir would be discharged into another river basin, robbing water from downstream farms and communities that depend on the Catawba-Wateree. If approved, this project would pave the way for other municipalities to build their own new reservoirs before first exhausting less environmentally damaging means to satisfy demand, such as increasing their water systems' efficiency, encouraging their customers to conserve water, and exploring interconnections to other systems with excess capacity. Such reservoirs often needlessly destroy significant wetlands and wildlife habitat.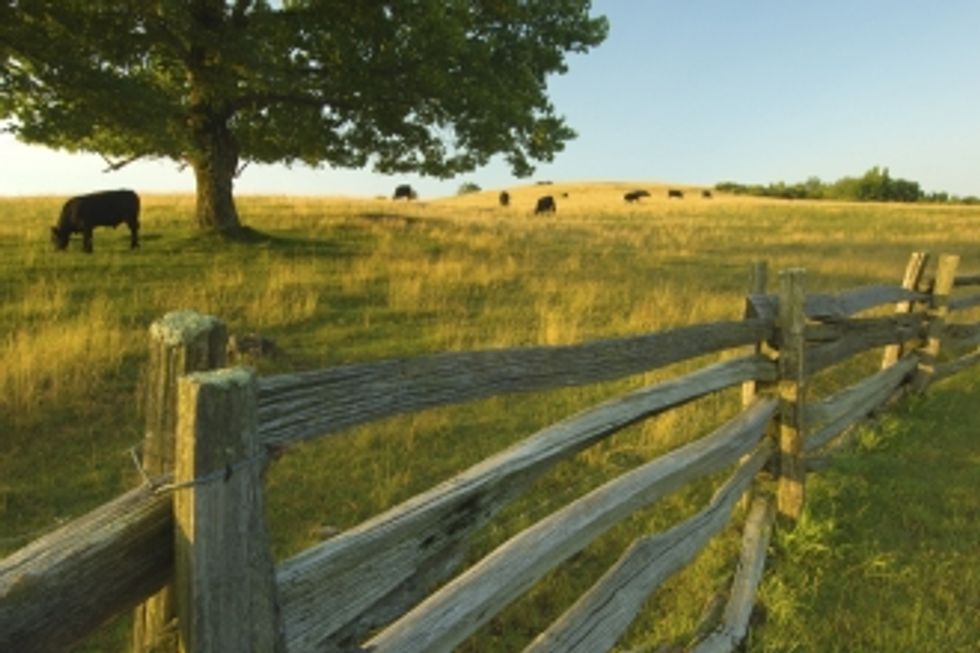 4. North Carolina Piedmont
What's at Stake?
Rural lands in the North Carolina Piedmont and drinking water sources for some 2.4 million people.
The Threat
Pressure to repeal a law that thus far has kept "fracking" wells out of North Carolina.
Requiring the high-pressure injection of water, sand, and a stew of chemicals into shale formations, the use of hydraulic fracturing—a.k.a. "fracking"—to extract natural gas has been linked to groundwater contamination, pollution in lakes and rivers, even earthquakes. A study by Duke University scientists found methane concentrations 17 times above normal, on average, in samples taken from water wells near fracking sites.
The gas drilling industry and its political allies are pushing hard to bring this controversial process to North Carolina's rural Piedmont. The only thing standing in their way is a state law that bans horizontal drilling, which thus far has kept hydraulic fracturing in check. If pro-fracking forces succeed in repealing the ban, state regulators will face enormous new challenges for protecting the Piedmont's land and water.
Even with the ban in place, gas companies have snapped up scores of leases for potential drilling sites in Piedmont counties that overlie the state's Triassic Basins, a shale-rich geologic formation that stretches from the Triangle (Raleigh, Durham, Chapel Hill) to the South Carolina state line. These properties would be transformed into 24-7 industrial operations, with gas flaring, bright lights, and a steady stream of trucks carrying equipment, water, and waste.
An SELC analysis shows that potential gas formations in the Triassic Basins are underneath or upstream from public drinking water supplies for 2.4 million people. Gas drilling could also affect the quantity of water available to the state's citizens. A single fracking well can require as much as 5 million gallons, much of which comes back to the surface as chemical-laden flowback that must be either trucked away to treatment facilities or stored onsite. According to a draft EPA study, fracking chemicals have been detected in groundwater near disposal pits and wells.
Congress has exempted fracking from regulation under the Safe Drinking Water Act, leaving it largely to the states to police this industry. North Carolina, which has slashed the budget of its environmental agency by more than a third, will be hard-pressed to provide adequate protection for the state's waters and rural lands.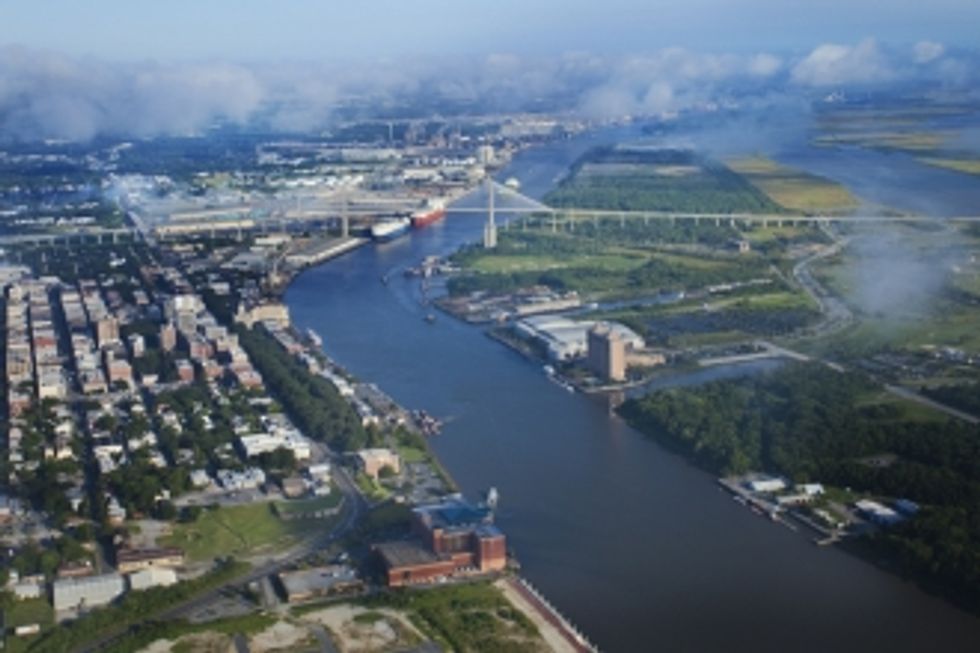 5. Savannah River, South Carolina and Georgia
What's at Stake?
Aquatic wildlife habitat, freshwater marshlands, and drinking water for Savannah and other communities.
The Threat
The Army Corps of Engineers' plan to deepen 38 miles of the Savannah River shipping channel.
A prime spot on the Atlantic Flyway, the marshlands of the Savannah National Wildlife Refuge provide a vital rest stop for thousands of migratory waterfowl, as well as a permanent home for many other species. Over the years, successive dredging of the Savannah River has allowed saltwater from the Atlantic to chip away at the refuge's freshwater marshes. Even more will be lost if the Army Corps of Engineers is allowed to move forward with its plan to deepen 38 miles of the river's shipping channel.
The Savannah Harbor project, which would deepen the river by as much as six feet, is part of a mad scramble by U.S. ports to attract the larger class of container ships that will come through the Panama Canal when its expansion is completed in 2014. In addition to damaging hundreds of acres of the refuge's freshwater wetlands, the dredging would threaten drinking water for Savannah and other communities. It would also require the Corps to install massive "bubbling" devices to maintain sufficient dissolved oxygen levels for aquatic life in the river, including rare and at-risk species and commercially important fish populations. This technology has not been proven effective.
All of this would carry a price tag of at least $650 million, and it may be completely unnecessary. The Panama Canal's chief executive officer has said publicly that only two harbors on the East Coast and one on the Gulf Coast would be needed to service the supersized freighters carrying goods along the East-West trade lane. Rather than pour scarce taxpayer dollars into one of the most environmentally destructive projects currently proposed in the Southeast, the Corps should do what federal law requires—conduct a regional assessment to determine which ports can be expanded at the least expense and with the least damage to precious natural resources.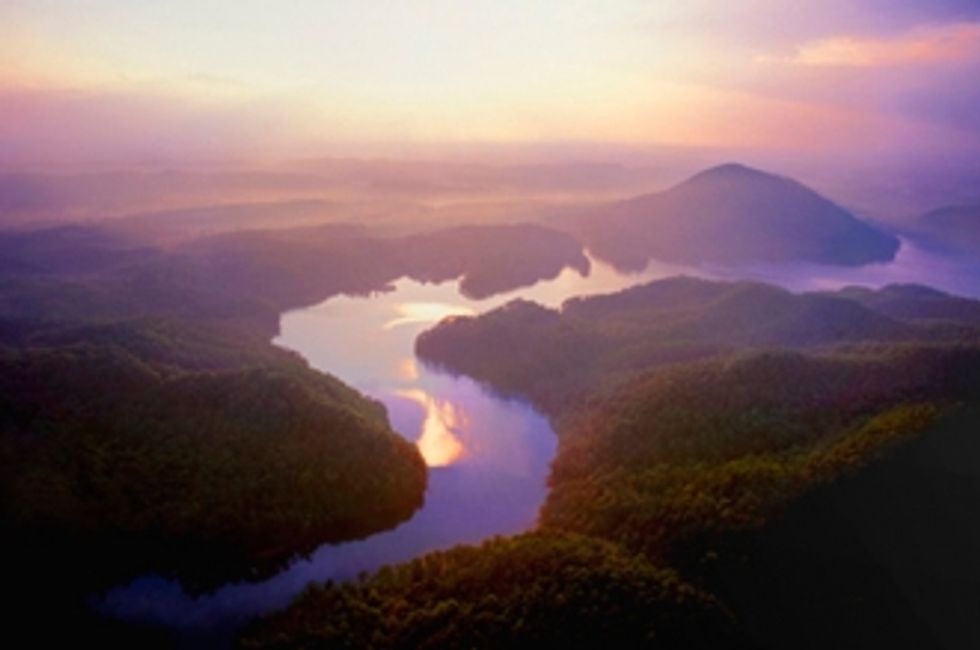 6. Chilhowee Mountain, Tennessee
What's at Stake?
A popular recreation spot and natural area that includes hiking and biking trails and a leg of the first scenic byway ever established in a U.S. national forest.
The Threat
Pressure to complete an outdated highway plan that could push new asphalt across the shoulder of the mountain and through Cherokee National Forest.
Chilhowee Mountain in the southernmost district of Tennessee's Cherokee National Forest is a beloved destination for people who enjoy the outdoors. On its crest is the Chilhowee Recreation Area, a popular spot for picnicking, camping, and swimming. Each weekend finds hikers and bikers on its extensive trail network, which leads to waterfalls, cascading streams, and views of the Ocoee River Gorge below.  
The road leading to the Chilhowie Recreation Area is part of the Ocoee Scenic Byway, the first scenic byway designated in a U.S. national forest. The winding drive to the mountain's ridgeline rewards motorists and cyclists with stunning vistas. Three states—Tennessee, North Carolina, and Georgia—are visible on clear days.
Chilhowie Mountain and the rugged peaks and hollows in its viewshed are in the path of Corridor K, a chain of highways linking Chattanooga, Tennessee, and Asheville, North Carolina. Despite the fact that completion of the interstate system made the project obsolete, the Tennessee Department of Transportation is studying multiple options for finishing the leg of Corridor K running through the Ocoee Region. Among them are proposals for routing a new four-lane, divided highway across the shoulder of Chilhowee Mountain and through largely unspoiled reaches of the Cherokee National Forest.
When it was conceived in 1964 by the Appalachian Regional Commission, Corridor K was seen as a means of lifting this area out of poverty. But since then, local citizens have built a thriving, tourism-based economy that capitalizes on the Ocoee Region's extraordinary natural assets. Pushing new asphalt through national forest lands would jeopardize the intact wildlife habitat, clear-running rivers and streams, and mountain scenery that have made Chilhowee Mountain and the Ocoee Gorge a magnet for outdoor enthusiasts.
Rather than pour a billion dollars or more into a new road, TDOT should focus on targeted upgrades along the existing two-lane highway, U.S. 64—the lifeline of the local economy. This would improve safety, enhance the flow of traffic during the busy tourist season, and preserve the natural and cultural features that are vital to the Ocoee Region and its communities.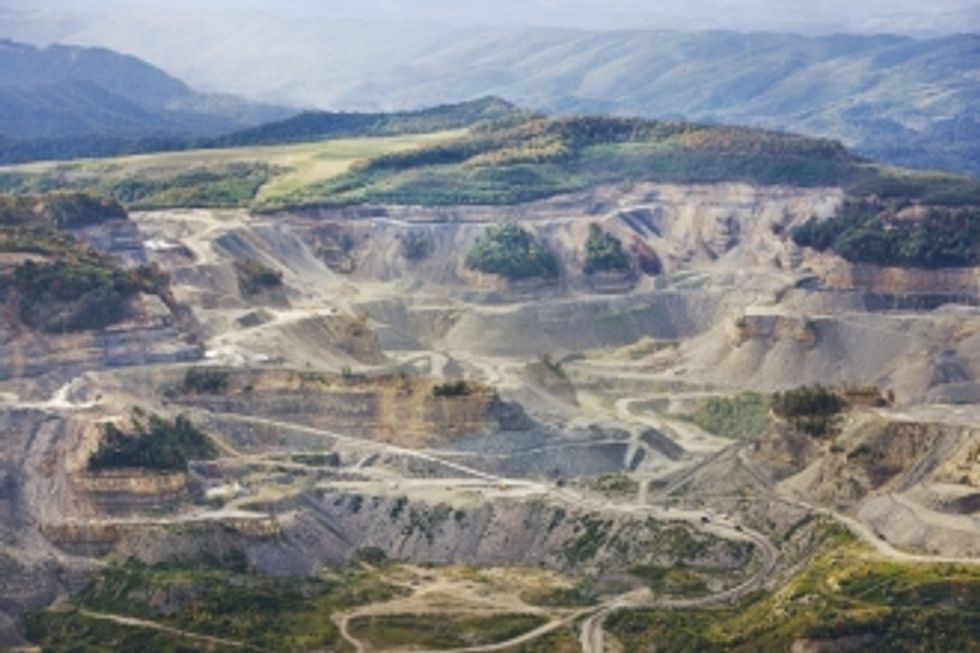 7. Virginia and Tennessee Mountains
What's at Stake?
Scenic beauty of the Southern Appalachians, wildlife habitat, endangered species, headwater streams, clean drinking water for downstream communities, recreation areas, quality of life.
The Threat
Weak laws allow coal companies to blow up mountains and dump rubble into valleys, burying streams, destroying wildlife habitat, and harming communities
Dubbed "the Appalachian Apocalypse," mountaintop removal coal mining has obliterated more than 500 mountains and damaged more than 1,700 miles of streams in central Appalachian states. Forests and topsoil are stripped from mountain ridges, and then, using tons of explosives, coal companies blast the mountaintops off to expose the underlying coal seams. The leftover rock and soil is pushed into nearby valleys, resulting in the loss of critical forest habitat and widespread destruction of mountain streams, many of which are critical headwaters for drinking water sources downstream.
At stake are some of the South's most valued natural treasures, including the species-rich Clinch and Powell watersheds in Virginia and Tennessee, and Tennessee's Cumberland Plateau, an area known for its world-class biodiversity. 2012 could be a landmark year for Tennessee due to the State's groundbreaking petition, which SELC is supporting, that would shield the most ecologically valuable areas in the Cumberlands from destructive mining practices.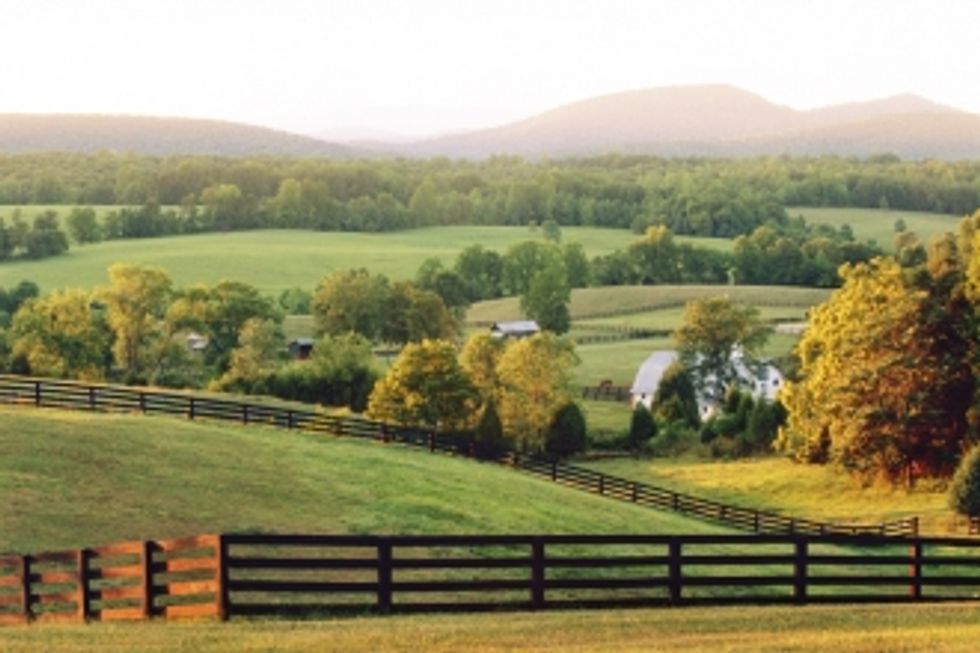 8. Charlottesville, Virginia
What's at Stake?
Taxpayer dollars, rural countryside, public health, natural beauty, community character.
The Threat
A wasteful, destructive bypass would mar landscapes, cost taxpayers hundreds of millions of dollars, endanger public health, and fail to solve traffic problems
Charlottesville is no stranger to Top Ten lists, but it's usually in recognition of the area's exceptional quality of life, unique community character, or beautiful surrounding countryside. Nestled in the foothills of the Blue Ridge Mountains near Shenandoah National Park, it is home to outstanding schools including the University of Virginia, historic sites such as Thomas Jefferson's Monticello, a vibrant arts scene, vineyards and horse farms, and other attractions that draw more than 2 million visitors per year.
This special place would be deeply and irreparably scarred if a long-obsolete plan to build a bypass around U.S. Route 29 goes forward. Described as one of the most wasteful and destructive projects in the country by Taxpayers for Common Sense and Friends of the Earth, the Bypass would leave a permanent gash on the landscape, cost hundreds of millions in a time of fiscal constraints, endanger citizens' health, pave over countryside, and fail to solve traffic problems. The proposal isn't new—in fact it was shelved more than a decade ago by local leaders. But in the summer of 2011, the Bypass was revived in a rushed process that showed little respect for public input, skirted environmental review, and ignored years of efforts by community leaders, SELC, and others to advance more cost-effective, less destructive alternatives.
Before it can be built, the road must be approved at the local, state, and federal levels. Local and state leaders have approved it, but the critical federal decision-making process is far from over. SELC attorneys will ensure that the federal government's review is thorough and that it fully considers updated information on the ineffectiveness of the bypass, the long list of negative community impacts, and the availability of better alternatives before a decision is made.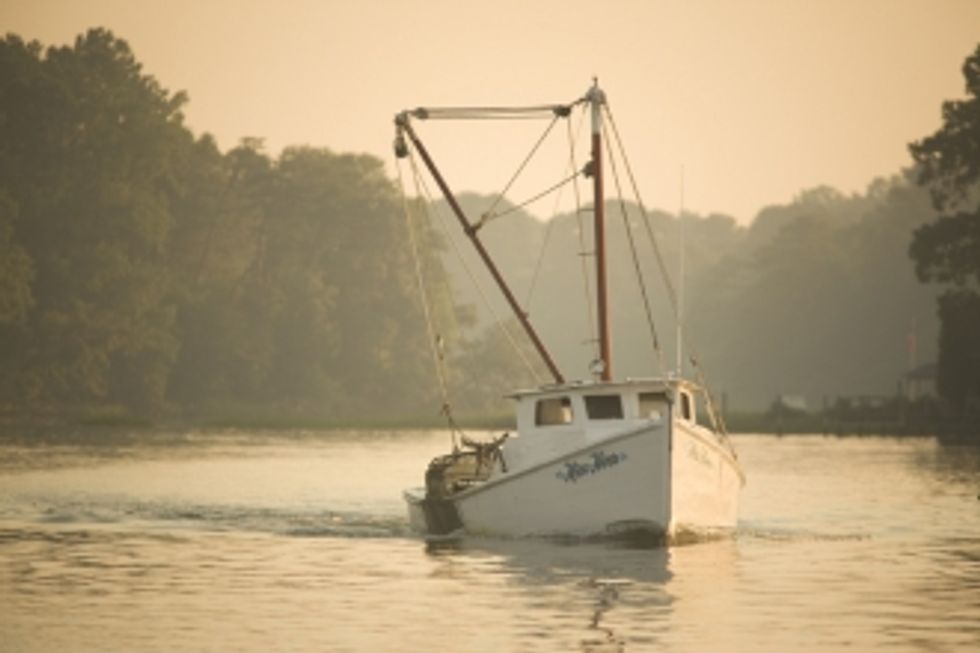 9. Chesapeake Bay, Virginia
What's at Stake?
The nation's largest estuary, which supports populations of oysters, blue crabs, striped bass, and other species vital to the health of commercial and recreational fisheries.
The Threat
Nutrient and sediment pollution flowing into the bay from throughout its 64,000-square-mile watershed, as well as legal challenges to EPA's restoration plan.
The Chesapeake Bay, the nation's largest estuary, is a place where freshwater and seawater come together to form one of the world's most productive ecosystems. The bay supports more than 3,600 species of plants and animals, including populations of oysters, blue crabs, Atlantic menhaden, and striped bass that are vital to the health of commercial and recreational fisheries.
For decades, this extraordinary resource has suffered from pollution pouring in from all sides—by air, land, and water. Effluent from wastewater treatment plants, stormwater from municipal sewer systems, runoff from farms and suburban lawns, mud from bare construction sites, and emissions from tailpipes and smokestacks all contribute to the nutrients and sediment flowing into the bay. These pollutants feed algae that cloud the bay's waters and, when they die off, create oxygen-starved dead zones incapable of supporting aquatic wildlife.
The six states in the bay watershed pledged to stem this destructive tide, but when it became clear that they would fail to meet cleanup deadlines, they turned to the U.S. Environmental Protection Agency to take charge of the process. EPA stepped in and developed the most sophisticated water restoration plan ever crafted for the bay. Released in December 2010, EPA's recovery plan—known as a Total Maximum Daily Load, or TMDL—calculates how much pollution the bay can withstand and how much pollution must be reduced from all sources throughout the bay's 64,000-square-mile watershed.
EPA's goal is to achieve full implementation of this "pollution diet" by 2025, but it will take years more, perhaps even decades, for the bay to recover completely. In the meantime, industry interests and their political allies are doing all they can to impede the cleanup effort. The Farm Bureau and the National Association of Home Builders have both filed suit to challenge the TMDL. Anti-environmental forces in Congress also have piled on, attempting to pass legislation that would prevent EPA from moving forward with its restoration plan.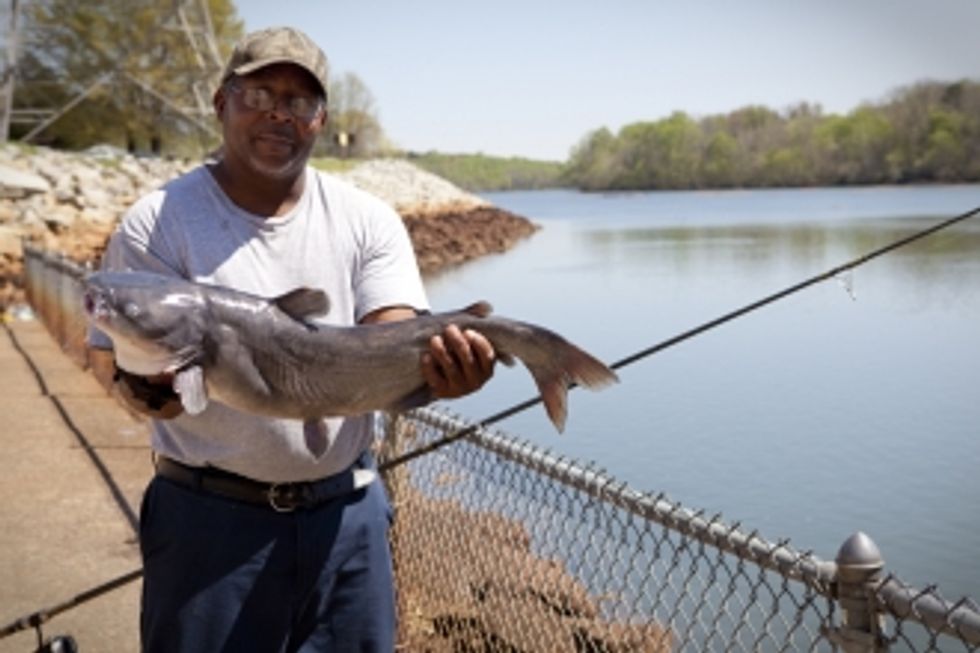 10. Southside, Virginia
What's at Stake?
Clean drinking water for more than 1 million people in Southside Virginia and North Carolina.
The Threat
Intense pressure to lift Virginia's 30-year ban on uranium mining; radioactive waste leaking into streams and groundwater; risk of cancer, birth defects, and other health problems from exposure to uranium or mining chemicals
In 2012 or 2013, Virginia's General Assembly may be asked to lift the state's 30-year ban on uranium mining, largely due to pressure from a Canadian-backed company that wants to mine a deposit near Danville. The proposed mining and waste disposal operation would be in the Roanoke River watershed and threatens drinking water supplies for more than a million people in Southside Virginia and North Carolina, including residents of Virginia Beach and Norfolk.
Extracting uranium ore requires intensive use of water and chemicals, and leaves behind massive amounts of radioactive and contaminated waste. There is no precedent for underground or open-pit uranium mining in the East, where the population density and a wet climate increase the chance of toxic and radioactive materials leaking into streams groundwater, and drinking water supplies. The potential health impacts of exposure to uranium and mining chemicals are well-documented and include several types of cancer, birth defects, and vital organ damage.
In December 2011, the National Academy of Sciences (NAS) released a study that validates many of SELC's core concerns about uranium mining and the water quality risks associated with uranium tailings, which can be a potential source of radioactive contamination for thousands of years. The NAS study also confirmed that Virginia state agencies have no experience with uranium mining, and that current federal regulations are far from sufficient to ensure public health and safety.   
SELC is at the forefront of a statewide citizen effort, the Keep the Ban Coalition, to ensure the statewide freeze stays in place. We are also educating key decision makers about the dangers of uranium mining, and making certain that the state keeps its promise to seek public input before any legislation to lift the ban is put before the General Assembly.
Note: In May 2011, American Rivers named the Roanoke one of the 10 most endangered rivers due to the threat of uranium mining.
For more information, click here.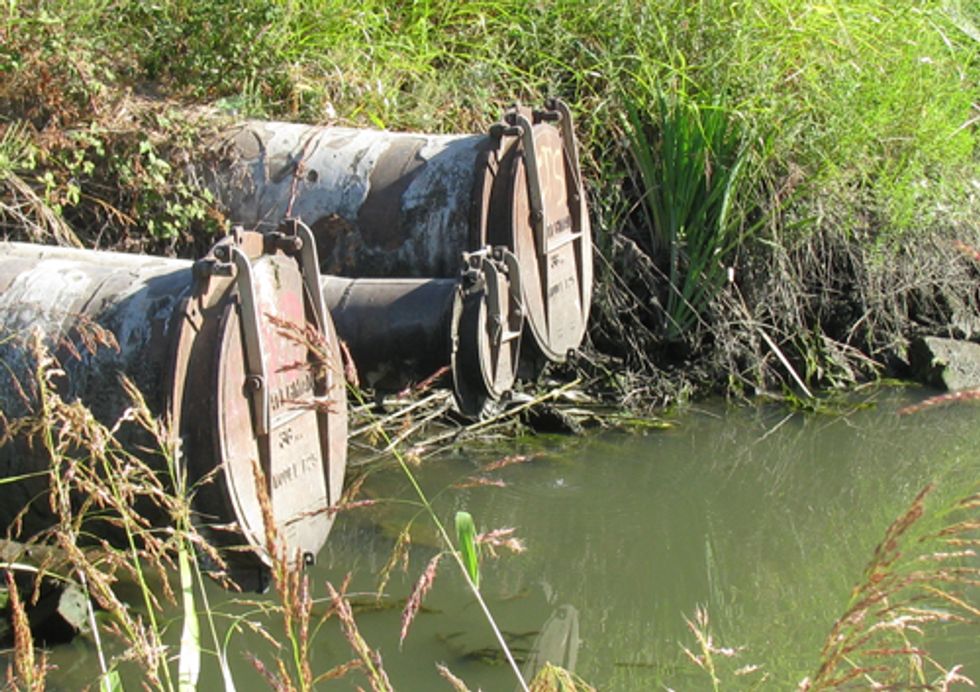 The U.S. Environmental Protection Agency (EPA) announced the release of a new tool that provides the public with important information about pollutants that are released into local waterways. Developed under President Obama's transparency initiative, the Discharge Monitoring Report (DMR) Pollutant Loading Tool brings together millions of records and allows for easy searching and mapping of water pollution by local area, watershed, company, industry sector, and pollutant. Americans can use this new tool to protect their health and the health of their communities.
"Transparency leads to greater accountability and better information about pollution in our nation's communities," said Cynthia Giles, assistant administrator for EPA's Office of Enforcement and Compliance Assurance. "By making the data we collect available in easy to use tools, we are keeping Americans informed about the health of the environment in their neighborhoods."
Searches using the DMR Pollutant Loading Tool result in "top ten" lists to help users easily identify facilities and industries that are discharging the most pollution and impacted waterbodies. When discharges are above permitted levels, users can view the violations and link to details about enforcement actions that EPA and states have taken to address these violations.
Facilities releasing water pollution directly into our nation's waterways, such as wastewater treatment plants or industrial manufacturers, must receive a permit to discharge under the Clean Water Act. Each permit sets specific limits for how much can be discharged. It also requires the permittee to frequently sample their wastewater discharges and report the data to their state or EPA permitting authority.
A link to the new tool can be found on EPA's Enforcement and Compliance History Online (ECHO) website, which provides information about inspections, facility compliance, and state and federal enforcement actions. EPA has also released several new ECHO features, including a search for criminal enforcement cases and web developer tools that make it easy to tap into ECHO reports and maps.
Information about the webinar:
What: A webinar to demonstrate how to use the new Discharge Monitoring Report (DMR) Pollutant Loading Tool.
Who: Members of the media, non-profit organizations, industry, business, and citizens interested in learning how to use the tool are encouraged to participate.
When: Thursday, Jan. 26, 2012, 10 a.m., Eastern Time
How: To participate, please use the following dial-in numbers.
Audio Contact Instruction:
(1) Dial the toll-free dial-in number: (866) 358 1366
(2) At the recorded prompt, enter the Conference Code (2025661014) and the "#" sign, using the telephone keypad.
(3) Wait for the Leader to join and the conference to begin.
(4) To disconnect, hang up the telephone.
To access the Webinar use the GoToWebinar link by clicking here.
*** You Must Register in Advance to Access the Webinar***
Access the DMR Pollutant Loading Tool by clicking here.
Visit ECHO by clicking here.
For more information, click here.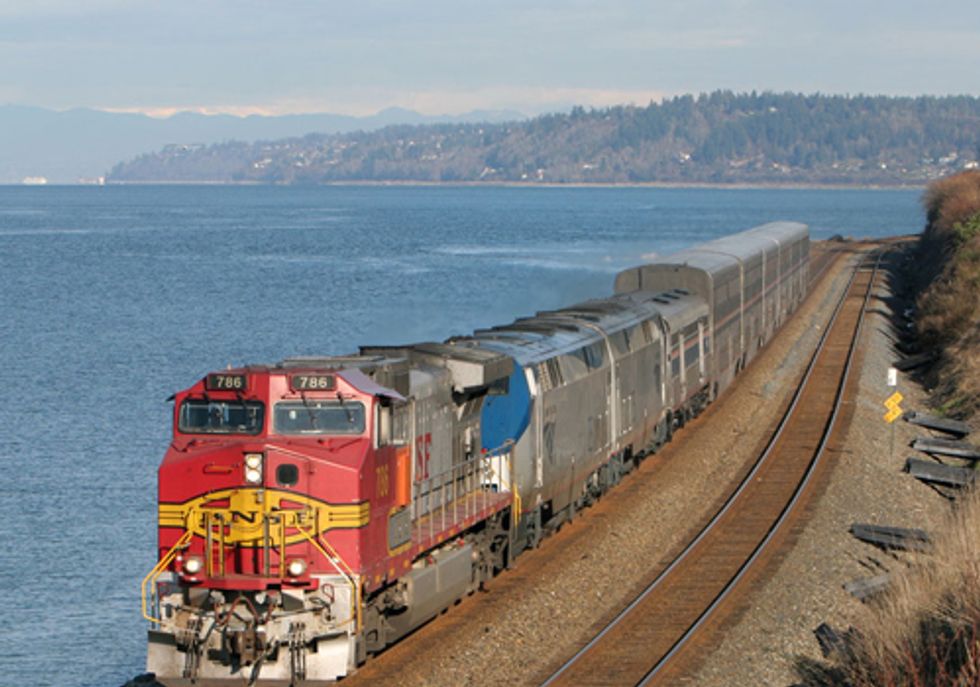 After a multi-year legal challenge, Puget Soundkeeper Alliance (Soundkeeper) has entered one of the country's largest Clean Water Act settlements involving the discharge of stormwater pollution. As part of a settlement of Federal Clean Water Act claims, BNSF Railway Company (BNSF) agreed to pay $1.5 million to a third-party organization to fund Puget Sound restoration and pollution mitigation projects. Soundkeeper had earlier obtained a court ruling establishing that BNSF had illegally discharged industrial stormwater from a Seattle facility to Puget Sound. The case is pending before the Honorable John Coughenour in the Federal Court for the Western District of Washington, located in Seattle.
"Stormwater pollution is killing Puget Sound. The size of this settlement is one of the largest ever in a citizen enforcement action involving stormwater discharges. It sends a strong message that stormwater pollution is an important issue and has serious consequences for polluters," said Chris Wilke, Puget Soundkeeper and executive director at Puget Soundkeeper Alliance.
As described in the proposed Consent Decree submitted Dec. 21 to a Washington federal judge, BNSF has implemented numerous measures since the lawsuit was filed to help ensure compliance with the Clean Water Act in future discharges to Elliott Bay. By law, the U.S. Department of Justice and the U.S. Environmental Protection Agency have 45 days to review the agreement before it may be signed into legal effect as an order of the court.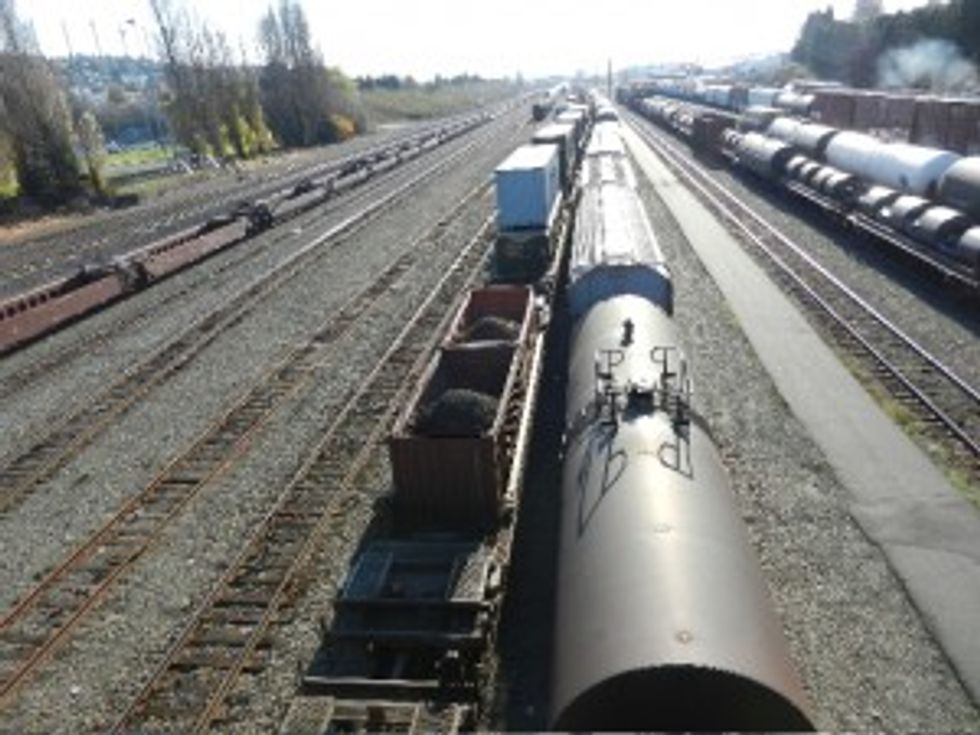 The case involves stormwater discharges from BNSF's Balmer Yard facility, located between Seattle's Queen Anne and Magnolia neighborhoods. The facility discharges industrial stormwater to Elliott Bay near the public beach at Smith Cove Park. The facility is operated by Texas-based BNSF, a subsidiary of Berkshire Hathaway.
Industrial stormwater can contain toxic levels of heavy metals, such as copper, zinc and lead, as well as oils and suspended solids. Elliott Bay is identified by state and federal agencies as providing critical habitat for threatened Chinook salmon and is home or a migration route to other species including coho salmon, sixgill shark, octopus, lingcod, marbled murrelet, harbor seals, harbor porpoise and orca whales. Polluted stormwater runoff is the number-one source of toxic loading in the Puget Sound, according to a recent study by the Department of Ecology. Heavy metals, especially copper, are particularly dangerous to the survival of salmon species, which are highly valued culturally and economically by the people of the Puget Sound Region.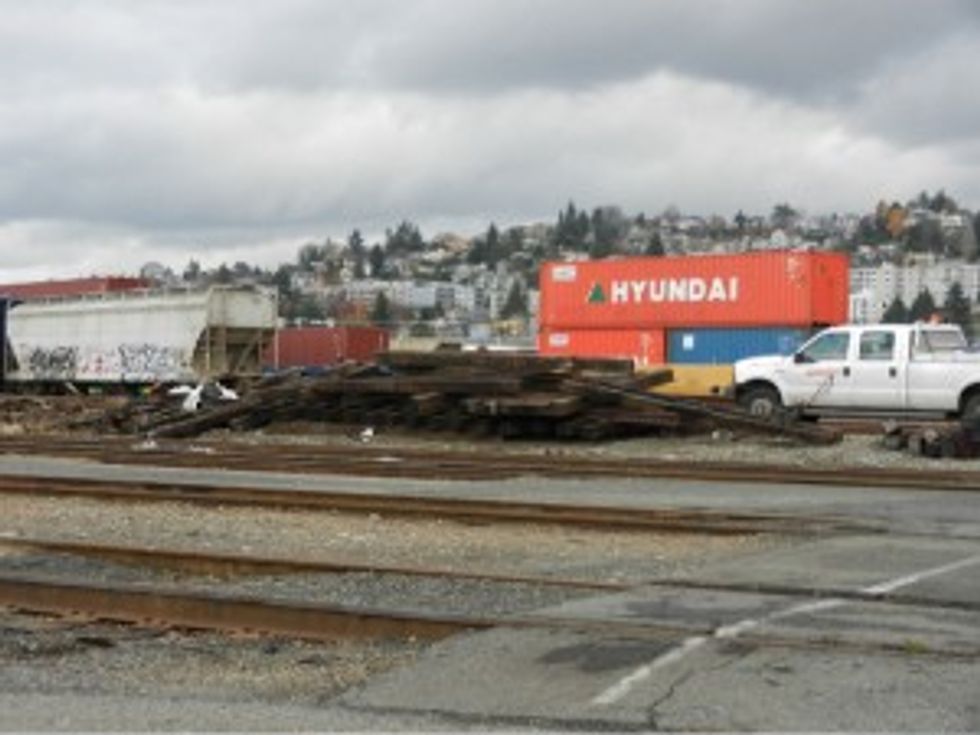 Soundkeeper filed the suit against BNSF in July of 2009 under the Clean Water Act's "citizen suit" provision, which authorizes concerned citizens to step in and enforce its provisions to protect public waterways when public agencies fail to do so. Soundkeeper alleged that BNSF was in violation of its Clean Water Act permit regulating discharges of industrial stormwater from the Balmer Yard facility. Soundkeeper amended the complaint in August 2010 to add claims that BNSF's unpermitted discharges of industrial stormwater from the Balmer Yard violated the Clean Water Act.
"We identified the Balmer Yard because BNSF had consistently reported concentrations of heavy metals in its discharges far exceeding the thresholds set by its permit," said Wilke of Soundkeeper. "These pollutant levels were particularly concerning because a facility as large as the Balmer Yard can discharge a significant amount of industrial stormwater to Puget Sound." Wilke said this is an important step in the long process to clean up toxic stormwater discharges to the Puget Sound, which is identified as a high priority in the recovery of the Puget Sound by state and federal agencies.
Federal Judge John Coughenour entered an order in August of 2011 finding BNSF liable for extensive violations of the Clean Water Act, including for discharging industrial stormwater without a permit and for failing to implement required stormwater pollution control measures.
Soundkeeper was represented in the lawsuit by the Seattle law firm of Smith & Lowney, which focuses on environmental and public interest law. "This settlement shows that the Clean Water Act is a potent tool for holding industry accountable for illegal stormwater pollution. We hope the size of this settlement encourages businesses and governments to tackle their stormwater problems," said Brian Knutsen, the lead attorney on the case.
The Consent Decree filed Dec. 21 contains provisions for recovering damages to the environment and ensuring compliance with the Clean Water Act at the facility. The Consent Decree recognizes that since the case was filed, BNSF has taken significant actions to improve its management of stormwater on its site, including developing a stormwater pollution prevention plan, coating roofs to minimize zinc pollution, stabilizing banks to minimize soil erosion, and taking other actions to prevent and control spills and minimize rain contact with sources of contamination.
BNSF must pay a total of $1.5 million to a new Puget Sound Stewardship and Mitigation Fund established by the Rose Foundation, which will award grants for environmental restoration projects in Puget Sound. "This new fund will help support important work to protect the waters of Puget Sound," said Rose Foundation director Tim Little. "The money will be put to good use in protecting water quality and rebuilding habitat for endangered salmon for years to come."
The federal court will retain jurisdiction over the case to enforce the requirements of the consent decree, which includes the requirement that BNSF comply with the terms of its stormwater discharge permit.
For more information, click here.
The proposed Consent Decree can be viewed by clicking here.
The Court's order on Clean Water Act violations can be viewed by clicking here.
—————
The mission of Puget Soundkeeper Alliance is to protect and preserve Puget Sound through monitoring, engagement, enforcement and partnership. Puget Soundkeeper is a licensed member of the 200-member international Waterkeeper Alliance, which fights to protect waterways around the world. Puget Soundkeeper Alliance does not receive any money from this settlement, despite the intense involvement of its staff and several board members over the years of litigation.