UPDATE: On Friday, July 29, President Obama signed into law S. 764, which overturns Vermont's GMO label law and directs the Sec. of Agriculture to come up with a national labeling standard at some point in the next two to three years.
UPDATE: The U.S. House of Representatives passed the bill by a 306-117 vote Thursday. The bill now heads to President Obama's desk.
Looks like we're finally getting GMO labels on food products—just not the kind you can actually read.
CALL US House today Tell 'em you don't support the #DARKACT - 1-877-796-1949 @flugennock IS right about GMO law. https://t.co/PuSQvna7oQ

— Dr. Bronner's (@Dr. Bronner's)1468507209.0
President Obama is expected to throw his weight behind a controversial bill that allows businesses to use a smartphone scannable QR code instead of clear, concise wording that informs consumers if a product contains genetically modified ingredients. The bill would also nullify state-by-state GMO labeling mandates such as Vermont's landmark law that took effect on July 1.
"While there is broad consensus that foods from genetically engineered crops are safe, we appreciate the bipartisan effort to address consumers' interest in knowing more about their food, including whether it includes ingredients from genetically engineered crops," White House spokeswoman Katie Hill told Bloomberg in an e-mail. "We look forward to tracking its progress in the House and anticipate the president would sign it in its current form."
The House of Representatives is voting today on legislation from the Senate, which voted 63 to 30 in favor of the bill on July 7, less than a week after Vermont enacted its GMO label law. The bipartisan "compromise" bill was conceived after years of negotiations by Democrat Sen. Debbie Stabenow and Republican Sen. Pat Roberts and is supported by the very industry that produces and profits from such products, including the powerful Grocery Manufactures Association and world's largest seed producer and pesticide giant Monsanto.
#GMO Label Bill Clears Major Hurdle in #Senate ... Now What? https://t.co/0HybSUJips @nongmoreport @foodandwater https://t.co/5yPkq7hH5K

— EcoWatch (@EcoWatch)1467916050.0
Yesterday, the House voted 242-185 on a rules resolution to bar amendments to the bill, meaning it would not have to go back to the Senate. After the House vote today, Congress will be on summer recess until Sept. 8.
Some House Democrats have criticized the bill.
"In order to access the information through the QR code, an individual must have a smartphone and must have access to the internet," Rep. Jim McGovern (D-Mass.) said during a floor debate Wednesday, reported The Hill. "The reality is that not every American has access to a smartphone or the internet," he said, adding that consumers who do have a smartphone would have to painstakingly scan every item they'd like to purchase to see if it contains GMOs.
Many consumer and environmental groups have nicknamed the looming mandate as the "Deny Americans the Right to Know," or DARK Act, as the bill goes against the majority of Americans who support clear labeling for GMOs.

While the influential Organic Trade Association (OTA) unexpectedly endorsed the Stabenow-Roberts bill, the group's backing has been viewed as highly suspicious. Just yesterday, the farmer-controlled Organic Seed Growers and Trade Association announced that it withdrew membership from the OTA, citing "betrayal" over the "Monsanto-backed" bill.
The group also accused the OTA's board members of endorsing a "dangerous" Senate bill as, "recent revelations have made clear that the OTA has created numerous close partnerships with Monsanto including intensive lobbying efforts by the notorious biotech-linked lobbyist Podesta Group on behalf of the deal brokered by Senators Stabenow (D-MI) and Roberts (R-KS)."
OSGATA's membership in @OrganicTrade is over: https://t.co/OtZBIuVuNg https://t.co/GFwstx7PeK

— OSGATA (@OSGATA)1468429815.0
The U.S. Food and Drug Administration (FDA) has also expressed concern that the Roberts-Stabenow bill is ridden with loopholes. In its technical comments, the FDA pointed out that the bill has a narrow and ambiguous definition of "bioengineering" that would exempt many foods from GMO sources.
Stabenow has brushed aside the FDA assessment. According to Politico, "she asked the USDA, which will be tasked with implementing the measure, to respond to the FDA assessment's major points ... The USDA's general counsel [said in a letter that] regulatory officials will follow the spirit of the law when crafting rules and require labeling of all GMO ingredients that gain USDA approval as well as those developed with novel technologies."
Still, the bill even has conservative critics. Right wing think tank Heritage Foundation came up with six problems with the labeling bill, with one reason being the "implication is that there's something wrong with [genetically modified] crops."
Despite its flaws, it appears that the bill will soon land on President Obama's desk, as the Republican-controlled House is likely in favor of passage. Last year, the House voted 275-150 to pass an anti-labeling bill.
Bloomberg reported that Republican Mike Conaway of Texas, the chairman of the House Agriculture Committee, has indicated his support of the bill meaning that it will likely pass the lower chamber.
Conaway and House Ag Committee ranking member Collin Peterson told Agri-Pulse that they expect a majority of both Republicans and Democrats to vote for the legislation on final passage. Agri-Pulse noted, however, that the final GMO bill is bunched with "a far more controversial abortion-related measure that Democrats broadly oppose," so stayed tuned for how the final vote tallies.
Meanwhile, a number of major food companies such as General Mills, Campbell Soup, Kellogg, Conagra Foods and Mars have voluntarily added GMO labels on their packages. This marks a larger trend of businesses complying with consumer demand of transparency and organic food.
Sales from organic farms across the country have boomed in recent years, with consumer spending up 72 percent since 2008. Just yesterday, the meat brand Applegate announced its commitment of removing GMOs from its entire supply chain, from animal feed to finished product and gain third-party certification.
Today, yogurt maker Dannon announced that its products in the U.S. that have GMO ingredients will be clearly labeled and has unveiled its first Dannon and Oikos branded products containing more natural and non-GMO ingredients.
"Shoppers are our main ingredient, and what is important to them drives what we do. For this reason, the range of products we make is evolving to provide even more choices," said Dannon CEO Mariano Lozano. "Transparency is the key word for this shift. To show to our consumers that in order to make a real choice, we need clear labels, today we are making a bold change and candidly discussing how transparency from brands is essential for shoppers to make real choices."
From start to finish, our plan to remove GMOs from our entire supply chain: https://t.co/1edQAO0Fqn https://t.co/xneo1KnsEK

— Applegate (@Applegate)1468414135.0
Environmental Working Group's President Ken Cook agrees. "While we support a national, mandatory GMO labeling system, we cannot support this proposal because food companies would be permitted to make a GMO disclosure through a means that is unavailable or unfamiliar to many Americans," he said.
"While the proposal clearly intends to require a disclosure on more foods than are covered by state GMO labeling laws, we are concerned that loopholes could undermine Congress' intent."
EcoWatch Daily Newsletter
Here we go again. After the 2012 fiasco in which Congress failed to pass a Farm Bill at the eleventh hour, the Senate rallied early this month to pass its version of the national food and farming legislation—which is up for debate and renewal every five years.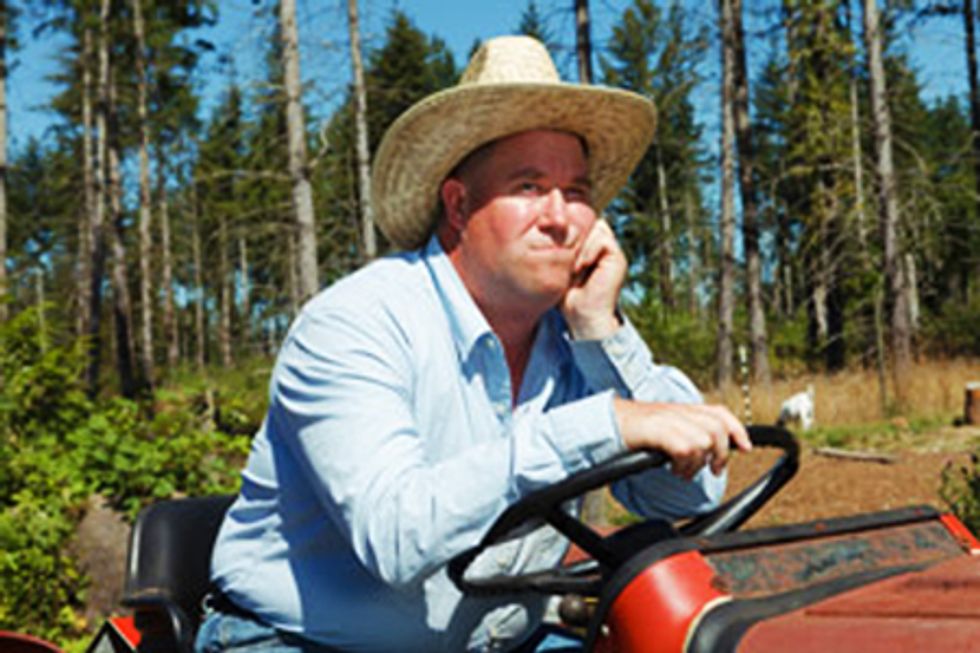 Ten days later, the Farm Bill died again when the House failed to pass its own version of the 2013 bill. It's not clear exactly what's up next. But we're rolling up our sleeves—again—to press for the best legislation possible, and we fully hope and expect that Congress will pass a Farm Bill this year. 
So what happened last week?
Here's the scoop. House Democrats resoundingly opposed dramatic cuts to the Supplemental Nutrition Assistance Program (SNAP, also known as food stamps) included in the proposed bill. The proposed bill would have severely narrowed this aspect of our nation's social safety net, knocking two million current recipients out of the SNAP program.
What Will it Take?
Since we can expect Tea Party Republicans to oppose any bill without even greater SNAP cuts, the other Republicans and Democrats will need to work together.
And there are clear signs this is possible. Before the bill failed, the House passed a historic amendment limiting commodity payments. As policy analysts for the National Sustainable Agriculture Coalition (NSAC) explain, this may be the key—along with agreement on SNAP—to revival of the Farm Bill.
And several amendments with bipartisan co-sponsorship included important limits on government payments for insurance premiums. Unfortunately many of those amendments were among the 100+ that never made it to the floor for debate and vote.
So, creating a Farm Bill that could pass in the House means making less draconian cuts to the SNAP program, keeping reforms to commodity payment programs that were agreed to in the floor debate and making substantive reforms to crop insurance programs—which have surpassed the commodity programs in terms of government expenditure.
It will also mean including bipartisan amendments for rural economic development, local and regional food systems, organic agriculture and fair competition.  
Meanwhile, On the Budget Side ...
In a separate process, both the House and Senate have to pass agriculture budgets every year to fund agriculture, rural development, nutrition and food safety programs. The huge gap in priorities between the House and Senate on the Farm Bill is also reflected in their budget proposals. They differ from one another by about $1.43 billion.
This week and last, the relevant Senate and House committees wrote up their proposal for agriculture spending for the 2014 fiscal year that begins Oct. 1. The full House is expected to take up the proposal next week. The full Senate will then follow.
While both House and Senate budgets allow for continued support of the important Conservation Stewardship Program, many conservation programs face cuts—including the Environmental Quality Incentives Program, the Wildlife Habitat Incentives Program and the Agricultural Management Assistance Program. Funding levels remain inadequate, even in the Senate bill, for the U.S. Department of Agriculture (USDA) to fully deliver the conservation programs. 
We're happy to report that both budgets continue support for some key rural development programs including the Value-Added Producer Grants. The Senate budget also continues to fund important sustainable agriculture research, education and extension including the Sustainable Agriculture Research and Education program—the cornerstone program that has funded research on sustainable agriculture systems over the past 25 years.
A Long Haul That Isn't Over
Following the Fourth of July holiday, Congress will pick up where they left off and will—for better or for worse—decide the fate of U.S. agriculture for the next five years.
We won't let our guard down, and will continue to let readers know when opportunities arise to put the pressure on policymakers in Congress to pass smart legislation that is responsible to taxpayers, farmers and consumers—now and for future generations.
Visit EcoWatch's FARM BILL and SUSTAINABLE AGRICULTURE pages for more related news on this topic.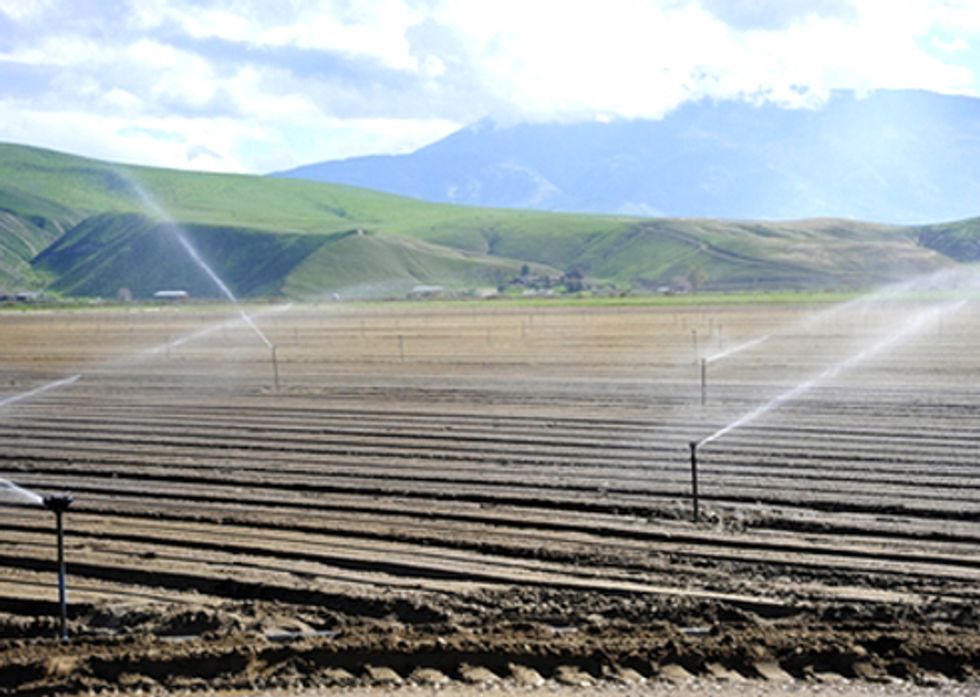 The U.S. House of Representatives will vote this week on an attempted water grab by powerful corporate agribusinesses in California's San Joaquin Valley that threatens to drive salmon runs extinct and reverse decades of laws that protect people, wildlife and water supplies. Among other things, H.R. 1837 would take away 260 billion gallons of water used for saving salmon and other conservation purposes each year and deliver it to water contractors in the Central Valley. It would also eliminate environmental protections for salmon and other endangered species in the San Francisco Bay-Delta and the Sacramento and San Joaquin rivers. The bill goes before the House rules committee on Feb. 28. A vote in the House is expected on Feb. 29.
"This bill is about pure greed and boosting corporate profits for some of the world's wealthiest agribusinesses. In exchange, we'd be sacrificing Central Valley salmon runs and overturning laws that protect water, the environment and ultimately California's people," said Bill Snape, senior counsel at the Center for Biological Diversity. "These water tycoons finally have their dream bill—to get rid of environmental protections and flush the last decade of salmon restoration efforts and water allocation down the drain."
The legislation would nullify existing water rights to guarantee water for politically connected corporations; end restoration of the San Joaquin River and prevent revival of its salmon runs; overturn broadly supported water-use agreements; and threaten California's public water supplies—all to benefit wealthy corporations. It would also likely result in the extinction of economically valuable Central Valley salmon runs.
In a direct threat to state sovereignty, the legislation also proposes to end most of California's authority over the State Water Project and the California Aqueduct, water supply projects funded with bonds approved by California voters and built, managed and regulated by state agencies.
"This bill turns water policies upside down, reversing decades of work by state and federal agencies to restore salmon and other imperiled fish in California," said Snape.
H.R. 1837 is opposed by California's senators, leaders of both state legislative houses, commercial and recreational fishing associations, environmental groups, water districts, local governments and Delta farmers. By preempting and overriding state and federal environmental laws, the bill jeopardizes efforts to restore the Bay-Delta estuary and improve the reliability California's water supplies.
Background
H.R. 1837 would:
Gut the Central Valley Project Improvement Act, requiring 800,000 acre-feet of water per year currently directed to conservation to be delivered instead to Central Valley water contractors (pp. 18 and 20);
Eliminate protections for salmon in the San Francisco Bay-Delta and the Sacramento and San Joaquin rivers while guaranteeing massive water exports from the Delta to politically connected special interests;
Direct any difference in income from selling agricultural water to municipalities to be kept in a "restoration fund" controlled by the contractors, and, for the first time, enable the use of federal funds to construct privately controlled storage facilities;
Invalidate the San Joaquin restoration agreement, a bipartisan, court-approved settlement to restore the San Joaquin that ended 18 years of litigation after the San Joaquin River Restoration Act was approved by Congress in 2009 (p. 25);
Mandate that the Endangered Species Act be considered "fully met" by the project and require new federal permits that can be no more restrictive on water pumping than a 1994 Bay-Delta standard, ignoring 20 years of federal attempts to secure enough water flow to prevent salmon from going extinct (p. 21);
Prohibit the Fish and Wildlife Service from distinguishing between naturally spawned and artificially stocked salmon and steelhead for the purposes of Endangered Species Act compliance (pp. 31-32);
Require the Department of the Interior to approve new water projects and permits within a 45-day window and prohibit the secretary of the Interior from imposing any mitigation for projects harming endangered species, while giving water contracting agencies approval authority (pp. 4-5);
Preempt the state's ability to regulate and control the Central Valley Project and the State Water Project for Endangered Species Act conditions, preempting application of the public trust doctrine for state law as well (p. 22);
Allow privately controlled "joint power authorities," including those involved in water grabs and privatizing public water (such as the Kern Water Bank) to obtain federal funds to build or expand storage projects—a giveaway of taxpayer money to billionaires such as Stewart Resnick and his Kern Water Bank (p. 24);
Rob the Fish and Wildlife Service of restoration funding from money accruing from differences in profit and costs for water transfers between agricultural and municipal users and give it to water contractors (pp. 6, 15 and 31);
Require the Fish and Wildlife Service to provide water contractors with additional 100 percent replacement of "restoration flows" used for fish and wildlife conservation in the San Joaquin river within a year of enactment and prohibit use of any water not from the San Joaquin for that purpose (pp. 28 and 29);
Preempt state authority to regulate water quality in the San Joaquin River beyond the flows and mitigation specified in the new bill (p. 24).
For more information, click here.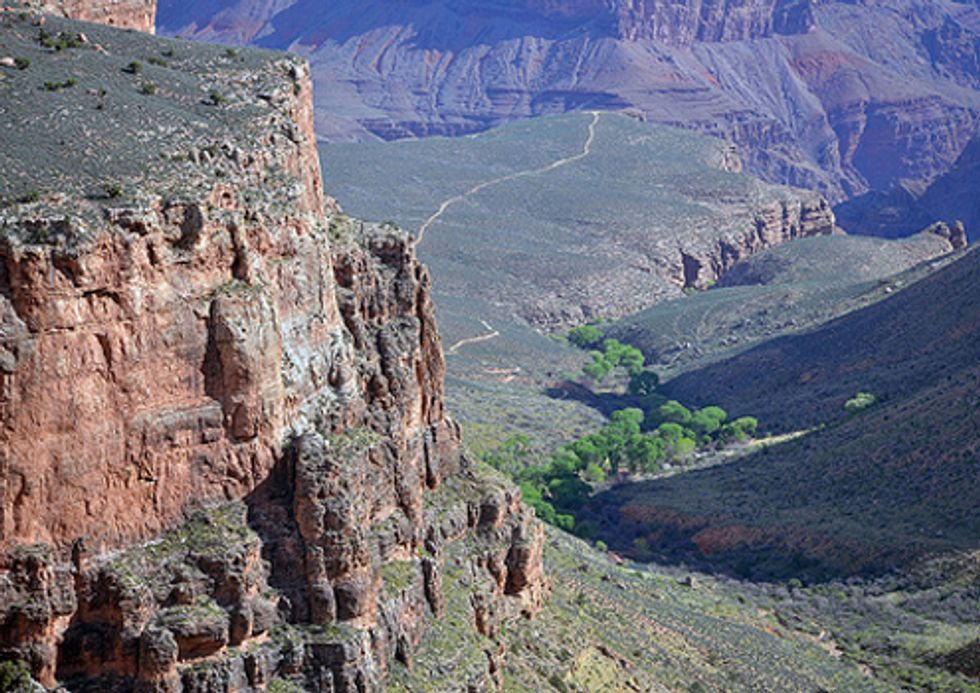 The Wilderness Society urged the U.S. House of Representatives on Feb. 14 to reject Amendment 133 to the American Energy and Infrastructure Jobs Act of 1012 (H.R. 7). The proposed amendment would overturn the Department of the Interior's decision to ban uranium mining on more than 1 million acres of federal public lands and National Forests in northern Arizona for the next 20 years.
The amendment—offered by Reps. Trent Franks (R-AZ-2), Jeff Flake (R-AZ-6), and Paul Gosar (R-AZ-1)—is a mirror of H.R. 3155, the "Northern Arizona Mining Continuity Act of 2011." The legislation would better be called the "Mining the Grand Canyon Act," for it would allow threatening, industrialized activity near the Grand Canyon. The Wilderness Society has profiled this bill, in addition to other threats, in a new report—Wilderness Under Siege.
"The American people, President Obama and  Secretary Salazar understand the historic and natural values of the Grand Canyon and have all worked together to protect this treasure," said David Moulton, senior director of legislative affairs at The Wilderness Society. "America has a long history of protecting iconic places against short-term gains like mining. We should not start on a dangerous path that would open our lands to corporate polluters at the expense of current and future generations of Americans. On Valentine's Day, these members need to show more love for America's Grand Canyon than they do."
If passed, Amendment 133 would prevent the protection of the Grand Canyon, flanking the park with new roads, mines, exploration drilling, power lines and truck traffic. This activity would damage wildlife habitat and popular hunting grounds and increase pollution in the Grand Canyon watershed. Additionally, it would harm Arizona's tourism and recreation economy. The outdoor recreation business in Arizona annually supports 82,000 jobs, generates almost $350 million in state tax revenue, and stimulates about $5 billion in retail sales and services. The Grand Canyon National Park alone generates an estimated 10,000 jobs and $420 million in economic activity by attracting more than 4 million visitors annually. Furthermore, a recent bi-partisan poll in Arizona found that "70 percent of voters say that the impact of mining on land and water is a serious problem in Arizona."
To learn more about the "Mining the Grand Canyon Act" and Wilderness Under Siege, click here.
For more information, click here.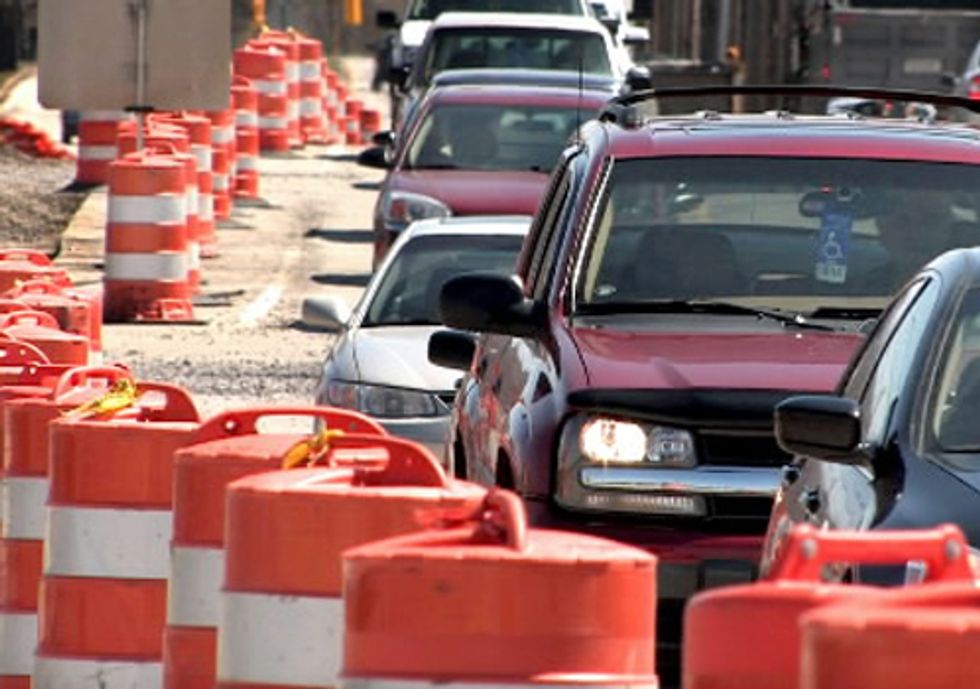 Rep. Dave Camp (R-MI), chairman of the House of Representatives' Ways and Means Committee on Feb. 2 proposed eliminating dedicated federal funding for mass transit, moving funds currently used for mass transit and putting them instead toward building new highways. This proposal for the bill comes on top of provisions from other House committees that would not only force us to consume more oil, but actually open new, destructive drilling throughout the country. 
Environment America Transportation Advocate John Cross issued this statement in response:
"We are stunned that Rep. Camp is proposing to eliminate all dedicated funding for public transit—guaranteeing that America becomes more dependent on oil. Big Oil is the winner in every step of this process at the expense of the air we breathe, the places we love, and the Americans who take more than 10 billion trips on public transit every year. 
"The House has now proposed eliminating all dedicated federal funds for any form of transportation other than highways, roads and airports in an attempt to throw clean transportation choices under the bus. This comes on top of the blatant gift to Big Oil of proposing that we pay for new highways by granting the oil companies the right to drill off our coasts and in the Arctic National Wildlife Refuge and to develop destructive oil shale. 
"When it comes to transportation, this House is taking us down a dead end road to pollute our air, threaten our climate, endanger our country's treasured spaces, and grant oil corporations' every wish."
For more information, click here.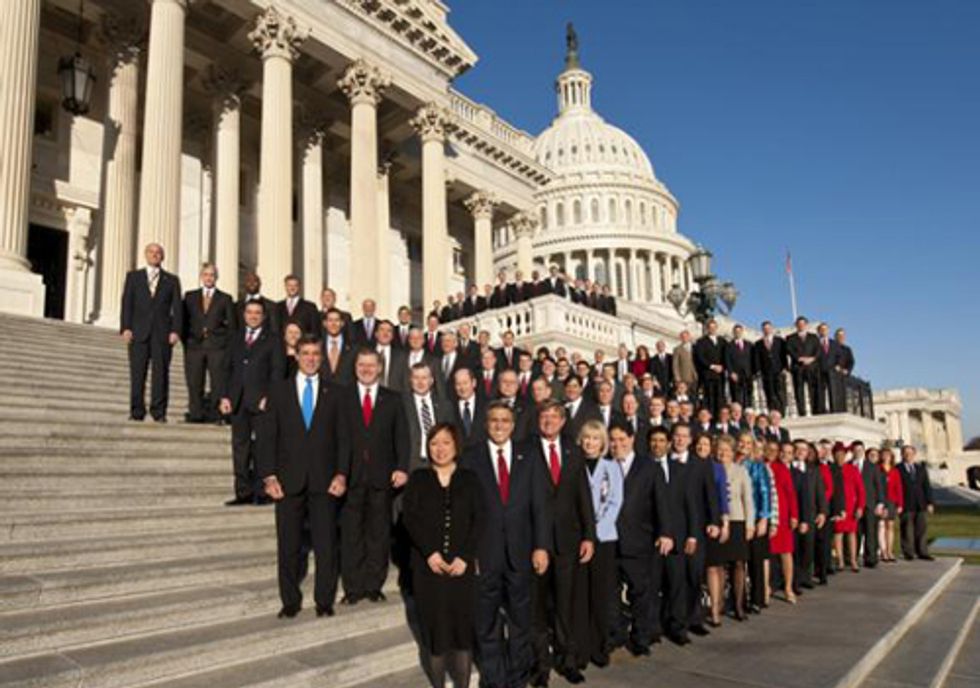 Rep. Henry A. Waxman (D-CA), Ranking Member of the Energy and Commerce Committee, unveiled a new, searchable database of anti-environment votes by the 112th Congress. The database details the 191 votes taken to date by the House that undermine the protection of the environment.
"This is the most anti-environment House in history," said Rep. Waxman. "The House has voted to block action to address climate change, to stop actions to prevent air and water pollution, to undermine protections for public lands and coastal areas, and to weaken the protection of the environment in dozens of other ways."
The database offers details on each vote, including the bill or amendment number and sponsoring member, a brief summary of the bill or amendment, the vote outcome, and additional relevant information. The votes are searchable by bill number, topic, affected agency and affected statute.
For more information, click here.