More than 170 countries reached a deal to eliminate hydrofluorocarbons (HFCs), powerful greenhouse gases used in air-conditioners and refrigerators.
History is made! #MontrealProtocol countries agree to curb powerful greenhouse gases in largest climate breakthroug… https://t.co/0U9uTVl3zD

— UN Environment (@UN Environment)1476510152.0
Under the new amendment to the Montreal Protocol, developed countries will begin phasing down HFCs in 2019, while developing countries have two different timelines. More than 100 countries will start their HFC phase down in 2024, and a handful of countries, including India, Pakistan and some Gulf states, will start in 2028.

"This is great news for the climate. It sends a powerful signal that our governments are serious about tackling climate change, coming as it does on the heels of the ratification of the Paris Agreement, a new deal to cap aviation emissions and just weeks before UN climate talks resume," Regine Guenther, interim leader of WWF's Global Climate and Energy Practice, said. "Our path to action is clear and we now need to see the promises of these agreements realized in urgent actions on the ground."
This amendment is the "largest temperature reduction ever achieved by a single agreement" and could avoid nearly 0.5 C of global warming.

Major climate win in #MOP28 with announcement to cut potent #HFCs https://t.co/y8QN04i79X https://t.co/4Ii9nKU1xd

— WWF (@WWF)1476687909.0
"This is a major breakthrough: The world has come together to curb climate-wrecking super-pollutant HFCs," David Doniger, NRDC's Climate and Clean Air program director, said. "This is the biggest step we can take in the year after the Paris agreement against the widening threats from climate change. And bringing HFCs under the Montreal Protocol sends a clear signal to the global marketplace to start replacing these dangerous chemicals with a new generation of climate-friendly and energy-efficient alternatives."

For a deeper dive:
Agreement: New York Times, Guardian, Reuters, Washington Post, The Hill, BBC, AP, Financial Times, LA Times, Climate Home, NPR, VICE News, CNN

Industry: Reuters, New York Times, Wall Street Journal
Commentary: Kigali New Times editorial; Guardian, John Vidal column; Reuters, Alister Doyle analysis; Mashable, Andrew Freedman analysis; Vox, Brad Plumer column; Wall Street Journal, Daniela Hernandez analysis; The Nation editorial

For more climate change and clean energy news, you can follow Climate Nexus on Twitter and Facebook, and sign up for daily Hot News.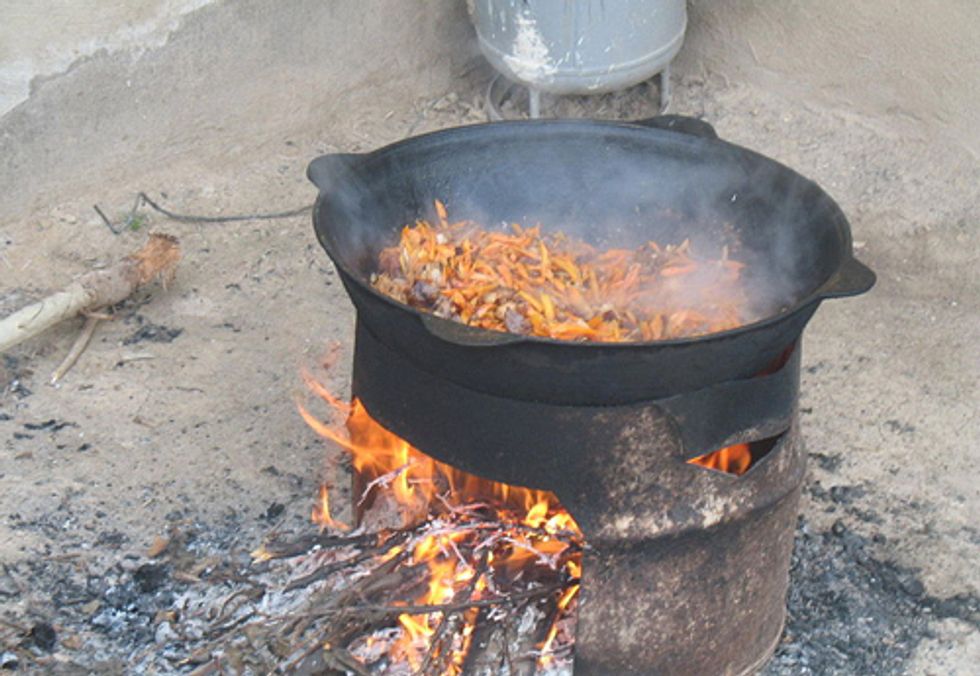 World Wildlife Fund (WWF) has welcomed a "black carbon" initiative announced Feb. 16 by the U.S., Canada, Mexico, Ghana, Sweden and Bangladesh—but warned that the primary effort in reducing dangerous climate changing emissions has to remain on achieving rapid and deep cuts to carbon dioxide emissions.
The substances highlighted in the initiative—black carbon or soot, methane and hydrofluorocarbons—are known as short-lived climate forcers, since they do not stay in the atmosphere as long as CO2. Major sources of black carbon include burning of biomass in traditional cookstoves and fires in some developing countries, as well as diesel exhaust.
'The fact is that the big emitters like the U.S. and Canada that are advancing this initiative have done very little to reduce CO2 emissions, the primary cause of global warming," said Samantha Smith, leader of the WWF Climate and Energy Initiative.
"'Now they have developed a plan that shifts the focus to others—developing countries in particular. While support for poorer countries is important, their primary responsibility should be to cut their own emissions and address the global challenges posed by climate change."'
"Cutting black carbon emissions by ensuring adequate access to energy and cleaner cookstoves is in principle good, but we should not assume that this new initiative will deliver quick results," said Smith. "There are many practical challenges to this and the other measures in the initiative, including the very large number of sources of pollution, financing, and cultural barriers to adoption of new cooking methods. Success will depend on good mechanisms for finance, accounting and delivery."
In short, while short-lived forcers provide a window of opportunity, it should not distract us from addressing the biggest cause of climate change—CO2 emissions.
For more information, click here.
EcoWatch Daily Newsletter