This website uses cookies to ensure you get the best experience while browsing it. By clicking 'Got It' you're accepting these terms.
Coconut oil is widely marketed as a "superfood."
A new study finds that red meat can affect your risk of heart disease and death.
Peter Dawn
/
Unsplash
By Julia Ries
Meat is a good source of protein, vitamins, and minerals, but it's still unclear why too much may be harmful to our health.
Researchers looked at the impact of meat on our health and found that eating too much unprocessed and processed meat increases your risk of heart disease and death.
It may also mess with our gut microbiome, something scientists are just learning is an important component for heart disease risk.
Health experts have long suspected that eating too much meat can have a detrimental effect on our health.
EcoWatch Daily Newsletter
Kimchi, seen above, is a sour Korean dish often made from cabbage and other vegetables. Because it's a
fermented food
, it boasts numerous probiotics. KarpenkovDenis / iStock / Getty Images
Historically, it hasn't always been possible to grow fresh vegetables throughout the year.
The plummeting demand for coal-fired power has led to the shutdown of hundreds of plants and saved an estimated 26,610 lives, according to a new study published in the journal Nature Sustainability, as Yale Environment 360 reported.
By Kris Gunnars
Dietary fats are highly controversial, with debates about animal fats, seed oils, and everything in between in full force.
That said, most people agree that extra virgin olive oil is incredibly healthy.
Part of the Mediterranean diet, this traditional oil has been a dietary staple for some of the world's healthiest populations.
Studies show that the fatty acids and antioxidants in olive oil can offer some powerful health benefits, including a reduced risk of heart disease.
This article reviews why extra virgin olive oil is one of the healthiest fats.
Red chilies and onions for sale in Tropea, Italy. Researchers found that those in Italy who eat chilies regularly have a lower risk of death. maudanros / Moment / Getty Images
Could chili peppers have life-saving properties? A recent study suggests they might.
The U.S. Centers for Disease Control and Prevention recommends getting regular cholesterol tests shortly after you turn 20. Ca-ssis / iStock / Getty Images Plus
Many people don't begin worrying about their cholesterol levels until later in life, but that may be increasing their odds of heart problems in the long term.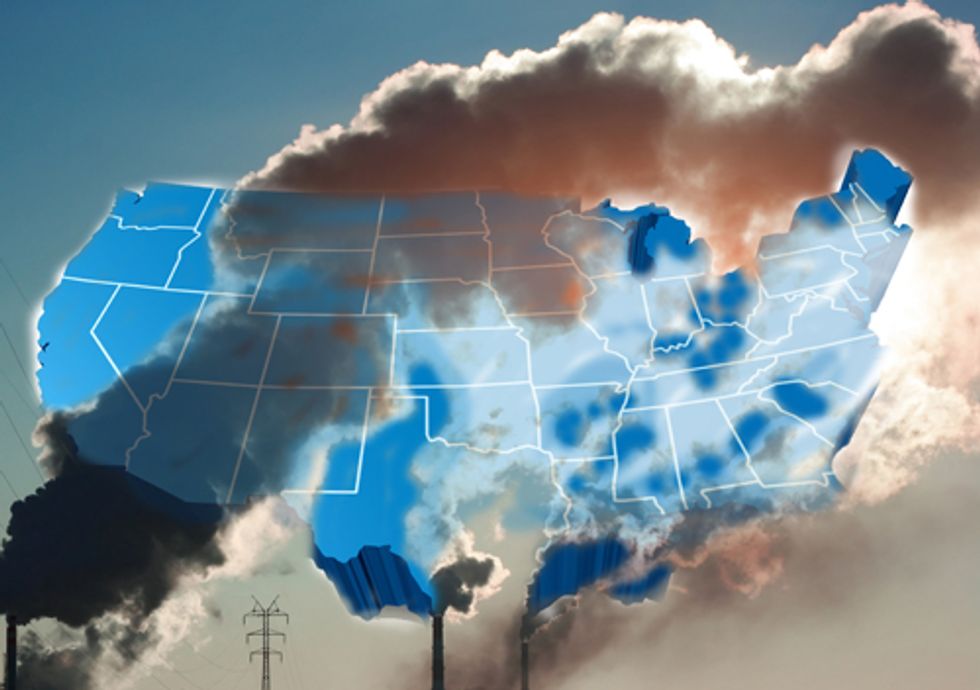 In December, the U.S. Environmental Protection Agency (EPA) finalized standards to limit the amount of mercury and other toxic pollutants that power plants can spew into the environment. As President Obama said the day the standard was announced, it was "a good day in the fight to protect our environment for the generations of Americans to come."
Toxic air pollutants from power plants—mercury, lead, arsenic and others—are linked to health problems such as cancer, heart disease, neurological damage, birth defects, asthma attacks and even premature death. Mercury, for example, is a potent neurotoxin that poses a threat to fetal and infant brain development. And coal plants are far and away the greatest source of mercury air emissions in the U.S. This historic standard will lower mercury emissions by 90 percent, help avoid up to 11,000 premature deaths per year, and contribute to a much-needed transition to a cleaner electricity system.
The Obama administration played a major role in securing this historic standard, and they have the opportunity to score another similar victory for our health and environment this year—the EPA is currently drafting standards to limit global warming emissions from power plants. But the fossil fuel industries are pressuring the Obama administration to release weak standards that will do little or nothing to protect our health and environment from climate change.
Thank President Obama for protecting the public from toxic air pollution, and let him know that you expect the EPA to release strong standards to reduce global warming emissions from power plants in 2012.
Make your letter personal by adding in your own thoughts and concerns. Every letter makes a difference, but customized letters have the greatest effect.
Read more about the standards and an analysis from Union of Concerned Scientists expert Rachel Cleetus. Learn more about regulating toxic air pollutants from power plants under the Clean Air Act and the steps the EPA must take to reduce global warming emissions.
For more information, click here.