The food choices you make daily affect your health, but they also have a major impact on the planet.
Increasing consumption of locally grown organic fruits and vegetables helps protect the environment from the damaging impacts of factory farms and industrial agriculture.
Here are three ways improving diets helps safeguard the Earth, courtesy of Food Tank: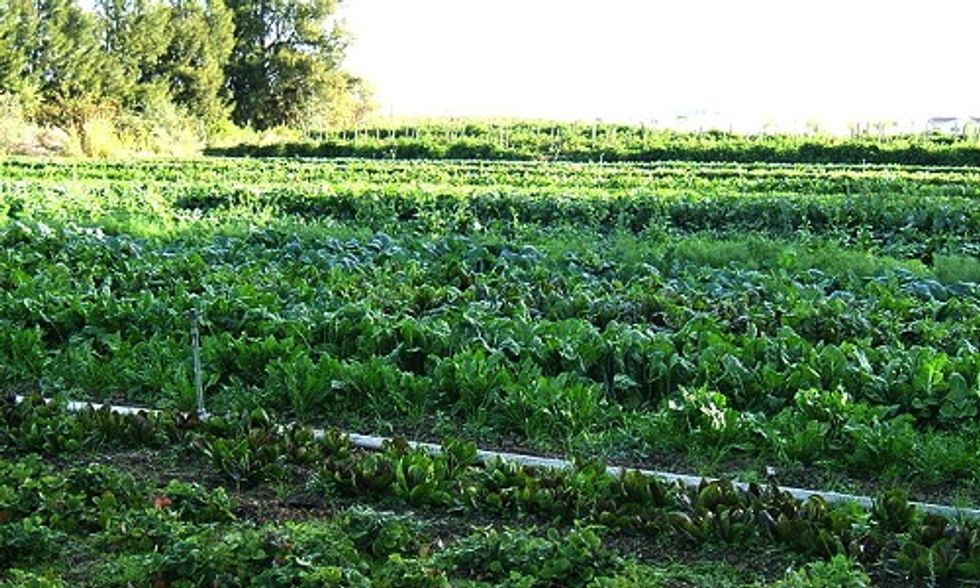 1. Reduction in fossil fuel consumption. Raising animals industrially requires vast amounts of natural resources that are rapidly depleting. Today, instead of grazing on grass, many cows in the U.S. are raised on feedlots and consume a steady diet of corn. As much as 25 tons of corn are dumped every hour on large lots and each bushel requires 4.5 liters of oil to produce the fertilizer used to grow it. A 544-kilogram factory-raised cow will have consumed 1,075 liters of oil in her lifetime, according to an estimate by retired professor Steve Boyan of the University of Maryland Baltimore County.
A diet rich in plant-based foods helps curb fossil fuel use. Substituting beans for beef uses less than 4 percent the amount of fossil fuel to produce the same amount of energy, Boyan wrote for EarthSave.org. And eating meat only occasionally can lower the risk of heart disease and other chronic illnesses. 
2. Water conservation. According to U.N. Water, 70 percent of global water withdrawals are used for agriculture. As underground aquifers are depleting faster than they can be replenished, water conservation is imperative. Furthermore, groundwater is increasingly becoming polluted as untreated animal waste and agricultural chemicals seep into waterways. Sixty-five percent of California's population is threatened by pollution to their drinking water from dairy cow manure, according to Boyan.
For every pound of beef one forgoes, between 9,500 to 19,000 liters of water are saved. According to the Barilla Center for Food & Nutrition, switching from a meat-based diet to a sustainable Mediterranean model, rich in produce and legumes, could reduce a consumer's water consumption by up to half. 
3. Soil protection. Healthy soil is the foundation of successful agriculture. Yet, according to the Soil Association, evidence suggests that using artificial fertilizers suppresses the rich diversity of life needed to keep soil vibrant. Organic farming, on the other hand, encourages building healthy soil through practices like crop rotation, intercropping, cover cropping and minimized tillage. These practices improve soil health and retention, as well as create a more stable farm system, says the U.N. Food and Agriculture Organization. Organic farming encourages a diverse ecosystem that keep pests under control naturally. These farms in turn become wildlife havens for beneficial insects and birds.
Choosing organic produce can reduce exposure to chemical residue from pesticides. Organic produce carries significantly fewer pesticide residues than conventional produce, according to the U.S. Department of Agriculture. And organic produce has health benefits, including higher levels of vitamin C, trace minerals and anti-oxidants that prevent cancer, according to the Soil Association.
Visit EcoWatch's FOOD page for more related news on this topic.

EcoWatch Daily Newsletter
The nonprofit organization behind the popular children's educational program Sesame Street will allow the produce industry to use Big Bird, Elmo and Sesame Street's other characters free of charge to help market fruits and vegetables to kids.
The goal is to level the marketing playing field to give fresh fruits and vegetables a competitive edge over processed foods and, ultimately, encourage healthier eating habits among children.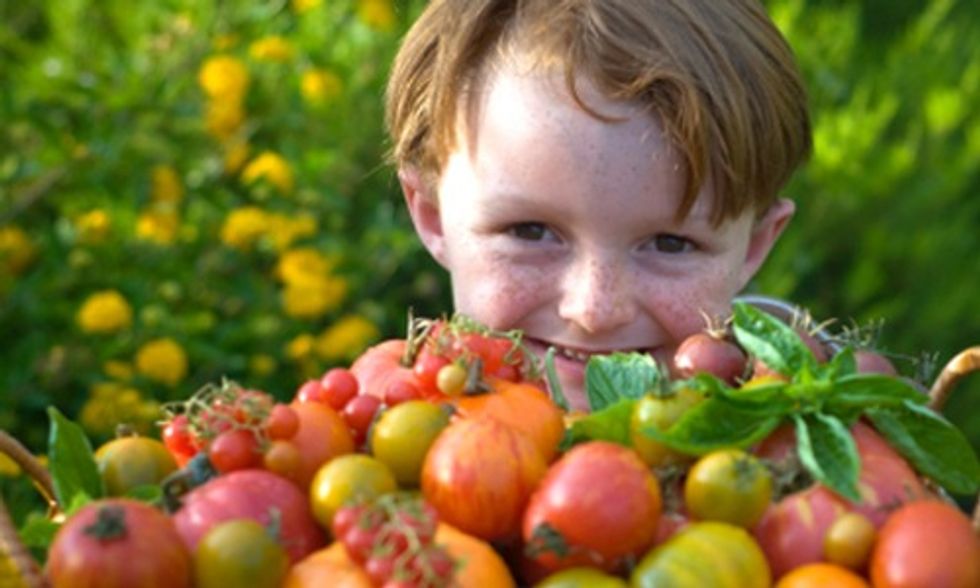 The Sesame Street characters may appear on produce in stores as early as mid-2014.
Sesame Workshop and the Produce Marketing Association (PMA) joined the Partnership for a Healthier America (PHA) in the two-year agreement, which was announced by First Lady Michelle Obama at a press conference late today.
"Just imagine what will happen when we take our kids to the grocery store, and they see Elmo and Rosita and the other Sesame Street Muppets they love up and down the produce aisle," First Lady Michelle Obama said at a press conference today. "Imagine what it will be like to have our kids begging us to buy them fruits and vegetables instead of cookies, candy and chips."
In her remarks, the First Lady cited a recent study published in Archives of Pediatrics and Adolescent Medicine conducted by researchers at Cornell University. Researchers gave kids a choice between eating an apple, a cookie or both and the vast majority of the kids chose the cookie. But when the researchers put Elmo stickers on the apples and let the kids choose again, nearly double the number of kids went for the apple.
"It's no secret that many parents have a hard time getting kids excited about eating their fruits and vegetables," said PHA CEO Lawrence A. Soler. "Today's commitment helps all of us promote increased fruit and vegetable consumption, and gives parents and families a powerful, positive tool to help kids get excited about eating healthier foods."
As part of the agreement, Sesame Workshop will create a produce promotion toolkit and style guide for use of the Sesame Workshop assets in promotional activities.
"Sesame Workshop has long been committed to the health and well-being of children through our longstanding Healthy Habits for Life initiative—since 2004, we have been integrating messages about healthy food choices and exercise into Sesame Street, the television program, in our community outreach and on our other off-air activities," said H. Melvin Ming, president and CEO of Sesame Workshop. "We are proud to work with the Produce Marketing Association and Partnership for a Healthier America to continue this important work."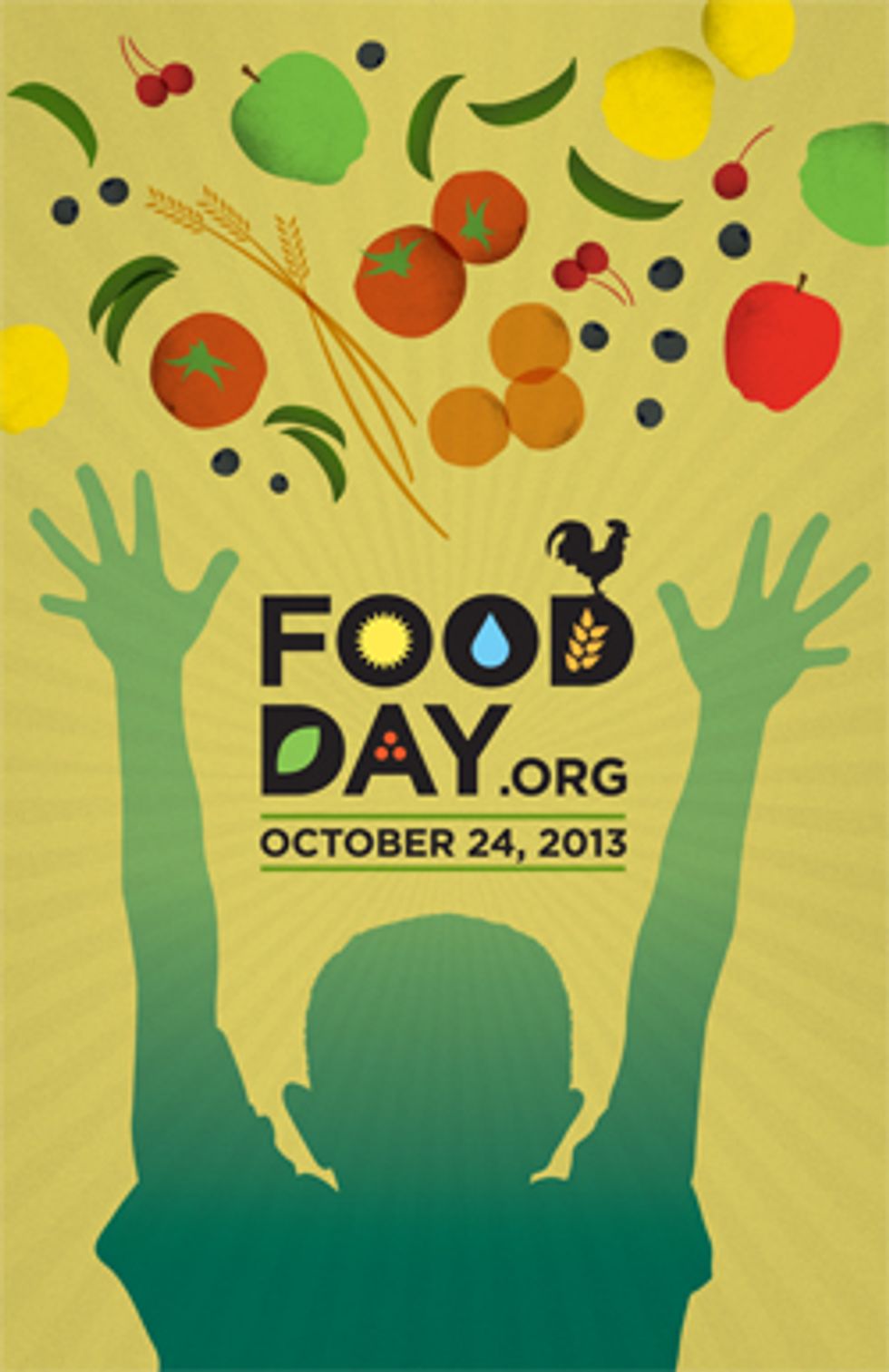 We designate days of the year to honor things we deem important: our ethnic heritage, romance, the labor movement. So it makes sense to spend one day thinking about one thing that's important to every single human being: food. After all, everyone eats.
Food Day, Oct. 24, is aimed at doing just that. In its third year, the nationwide grassroots campaign will put the spotlight on healthy, affordable and sustainably produced food.
On Oct 24, thousands of events will be held in all 50 states and involve some of the country's most well-known food activists. The events support the production and consumption of  food that is healthy, affordable, and produced with care for the environment, farm animals, and the people who grow, harvest, and serve it.
Organizers hope to encourage people to cut back on consuming sugary drinks, overly salted packaged foods and fat-laden, factory-farmed meats and eat more vegetables, fruits, whole grains and sustainably raised protein.
In 2012, people celebrated Food Day at community festivals in Denver, New York City and Savannah; at a national conference on the future of food in Washington, D.C.; at thousands of schools and universities in Boston, Portland, Minneapolis and other places. Mayors in Los Angeles, Seattle and New Haven chose Food Day to announce improvements to their food policies. A slideshow of 2012 Food Day events shows highlights of the more than 3,200 events held  in 50 states in 2012.
The campaign was founded by the Center for Science in the Public Interest. Partner organizations include the Academy of Nutrition and Dietetics, Consumer Federation of America, Farm Aid, National Parent Teacher Association, United Church of Christ and Yale Rudd Center for Food Policy & Obesity at Yale University. The Food Day video shown above features an appearance by filmmaker Morgan Spurlock, director and star of  Super Size Me.
Want to find out what's happening in your community? Organizers have an interactive map where you can find Food Day events in your area. Just type in your address and how far you're willing to travel.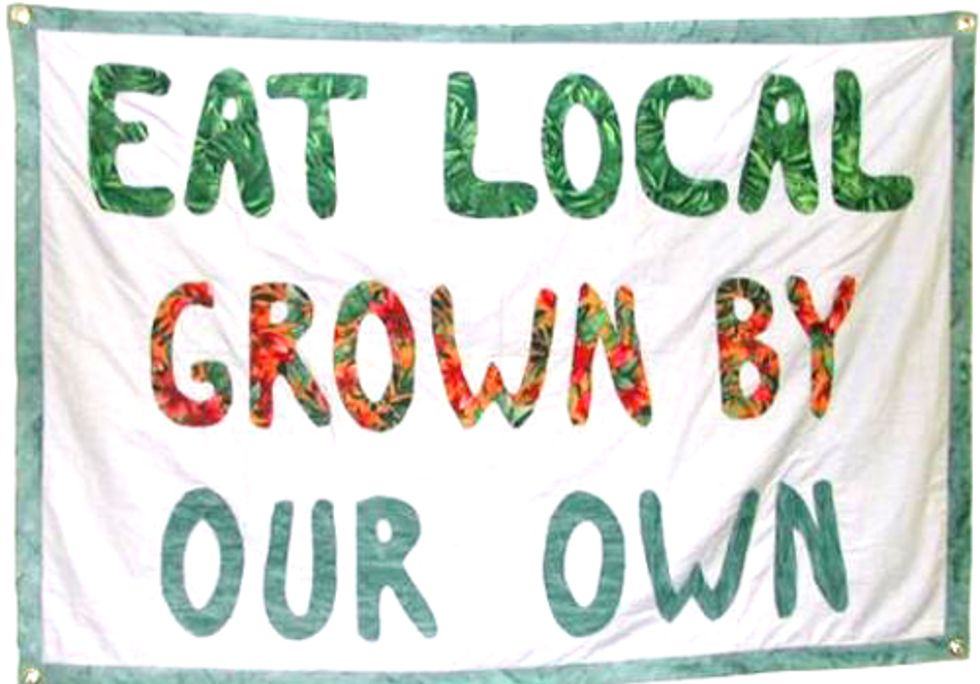 On Feb. 29 the U.S. Department of Agriculture (USDA) released a comprehensive report on its Know Your Farmer, Know Your Food initiative, launched in 2009 to enhance coordination among federal programs that in various ways help to build local and regional farm and food systems.
"This is a very timely report," notes Helen Dombalis, policy associate with the National Sustainable Agriculture Coalition. "The ongoing revitalization of regional farm and food systems depends on the continuation of key 2008 Farm Bill programs whose funding expires later this year if Congress does not act."
The expiring farm bill programs range from Value-Added Producer Grants, which help farmers develop new products and markets while increasing their share of the consumer food dollar, to the Farmers Market Promotion Program, which helps create and expand venues for direct farmer-to-consumer sales of local foods.
Also up for farm bill funding renewal are the Rural Micro-Entrepreneur Assistance Program, National Organic Certification Cost Share Program, Beginning Farmer and Rancher Development Program, Outreach and Assistance for Socially Disadvantaged Farmers and Ranchers, Rural Energy for America Program, Organic Agriculture Research and Extension Initiative, and Specialty Crop Research Initiative.
"Congress should renew and expand funding for these innovative programs in the 2012 Farm Bill," says Dombalis. "Local and regional agriculture is a major new driver in the farm economy. There are very significant emerging market and business opportunities, but major research, infrastructure, and technical assistance gaps need to be filled to reap the full benefit. We need all of the existing farm bill tools available in the future to grow rural jobs and to increase new farming opportunities."
Several bills pending in Congress, including the Local Farms, Food, and Jobs Act and the Beginning Farmer and Rancher Opportunity Act, include provisions to renew funding for these vital programs and to ensure our federal agriculture policy meets the needs of local and regional producers. Both bills are aimed at inclusion in the 2012 Farm Bill and have the support of hundreds of farm, food, and rural organizations nationwide.
Report Contents and the Compass
Know Your Farmer, Know Your Food's primary goals revolve around better using federal resources to boost job creation through a modernization of local and regional farm and food economies. The report details a case study in northeastern Iowa where local food sales catapulted more than one thousand percent in just four years and another in Oklahoma where a group of producers are aggregating, labeling, and cooperatively marketing $70,000 worth of food a month statewide to create an extra income stream. Similar economic ripple effects to improve farm and rural income are found throughout the report.
Food access also plays prominently into the initiative's priorities, which include programs to localize food processing and distribution in ways that reach underserved communities. The USDA Farm to School team has helped spur programs that have increased students' fresh fruit and vegetable consumption by 25 to 84 percent, and Know Your Farmer has also coordinated research to support the development of new "food hubs" which facilitate growers' access to local markets and fair prices.
Along with the report, USDA is releasing an interactive mapping feature called the Know Your Farmer, Know Your Food Compass, which highlights accomplishments of USDA programs and success stories from across the country. The new Web-based tool will provide a visual, state-by-state display of projects and case studies that fall under the umbrella of the initiative.
The initiative does not have a budget of its own. Rather, it uses existing USDA programs and staff to better improve the Department's response to the burgeoning farmer and consumer interest in regional food systems.
Dombalis describes Know Your Farmer, Know Your Food as "government at its best. Programs and services serving local and regional producers are scattered across USDA's various agencies. The Know Your Farmer initiative helps drive vital coordination to improve program delivery."
Both the report and Compass are available on the USDA's website by clicking here.
For more information, click here.
—————
The National Sustainable Agriculture Coalition is a grassroots alliance that advocates for federal policy reform supporting the long-term social, economic, and environmental sustainability of agriculture, natural resources, and rural communities.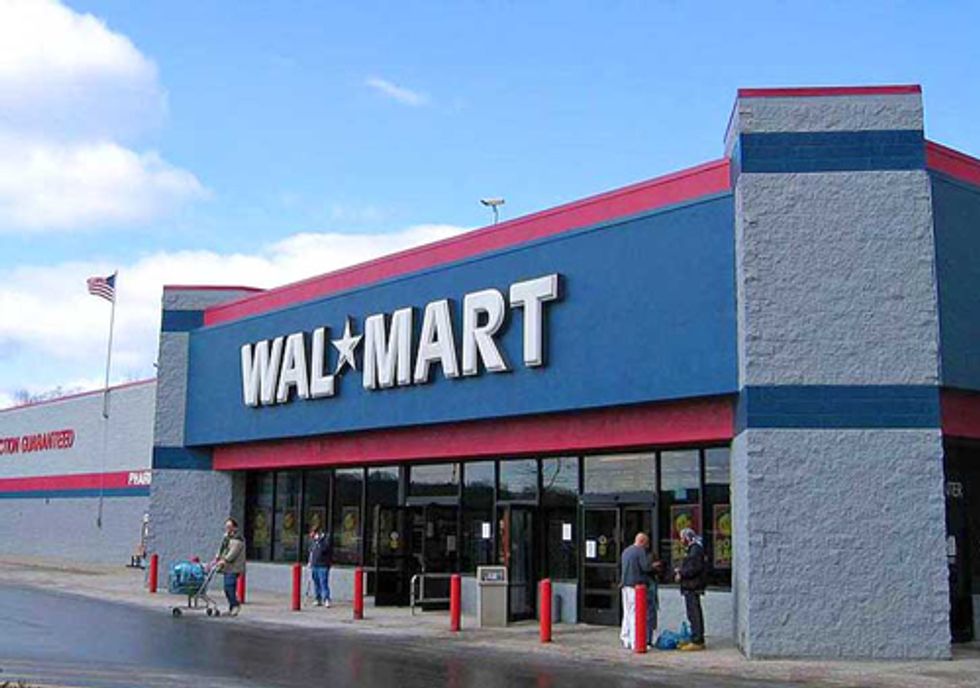 As Walmart releases its fourth quarter earnings on Feb. 21, Food & Water Watch released a report analyzing the rift between Walmart's marketing claims and the true impact the company has on the food system. Why Walmart Can't Fix the Food System finds that Walmart's recent high-profile initiatives to bring healthier fare to food deserts, expand healthy food offerings including local and organic food, and be environmentally sustainable are merely window dressing to divert attention away from the company's business model, which squeezes farmers, workers and processors, and drives food production to become more consolidated and industrialized.
"From press conferences with the First Lady, to promises to buy local produce, to the 'Great For You' healthy labeling scheme they just announced, Walmart's PR machine has been on overdrive for the past couple years as it tries to polish its tarnished image," said Wenonah Hauter, executive director of Food & Water Watch. "The truth is, Walmart is still the retail giant that exploits its workers and suppliers to undercut all other competition, which leaves consumers with a lot less choice. Unless it changes its business model, Walmart cannot help us move towards a more sustainable food system."
Walmart is the biggest company in the U.S. with 2010 sales of $419 billion, a little over half of that coming from grocery sales. In the past 12 years since it began selling food alongside other retail products, Walmart has become the largest food retailer in the U.S. One out of every three dollars spent on groceries in the U.S. goes to Walmart.
Food isn't just good business for Walmart—it's the cornerstone of the company's public relations offensive. The report analyzes Walmart's ambitious campaign to convince skeptical local governments and communities that the company can alleviate the problem of food deserts—low-income areas with little access to fresh food. Contrary to the company's claims, report explains that Walmart's motivation is to break through the strong community opposition that has successfully blocked Walmart from many urban markets including New York, Los Angeles, and until 2006, Chicago.  
"Plunking down a big-box store in the middle of a community with a lack of access to healthy food will not solve this complicated problem," said Hauter. "Selling fruit and vegetables is one step, but all communities, especially those that are struggling financially, will be better served for the long term by local businesses that put money back into the community by paying livable wages and buying from local and regional suppliers and farmers whenever possible."
Walmart's other good food pledges such as buying local, offering more organic foods and being environmentally responsible are probed in the report, which describes Walmart's business model of driving down costs at every step in the supply chain without consideration for the costs to employees, food producers and the environment.
To conclude, the report advises local governments to seek better solutions to increase communities' access to healthy food and encourages the federal government to investigate Walmart's anticompetitive practices and its impact on the food chain—and adapt food and farm policy that strengthens regional food systems and food assistance programs that will provide healthy, affordable food to all communities.
On Thursday, Feb. 23, a press conference will be held on the steps of City Hall in New York City in conjunction with the Walmart-Free NYC campaign. Food & Water Watch's Executive Director Wenonah Hauter will speak alongside national and local community and labor leaders who will also be available for interviews.
To read the full report, click here.
For more information, click here.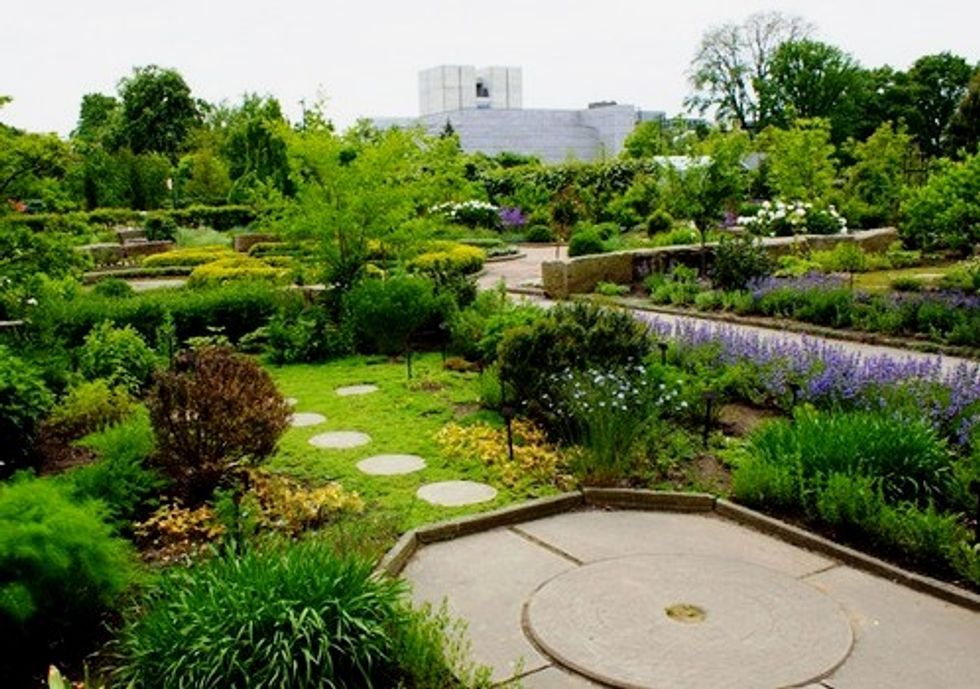 WHAT: Sustainability Symposium
WHEN: Feb. 4, 8 a.m. - 2:30 p.m.
WHERE: Cleveland Botanical Garden, 11030 East Blvd., Cleveland, Ohio 44106
Back for its seventh year, the Cleveland Botanical Garden's Sustainability Symposium is focusing on something we all require for a healthy life: healthy food. Each year, the goal of the symposium is to focus on protecting resources related to people, the planet and prosperity. By eating healthfully, we protect our most important resource—ourselves. This symposium is taking a cue from the growing field of permaculture—the science of designing productive landscapes that integrate plants, people, animals and land resources into self-sustaining ecosystems that yield crops.
Keynote speaker will be Dr. Michael Roizen of the Cleveland Clinic.
For more information and to register, click here.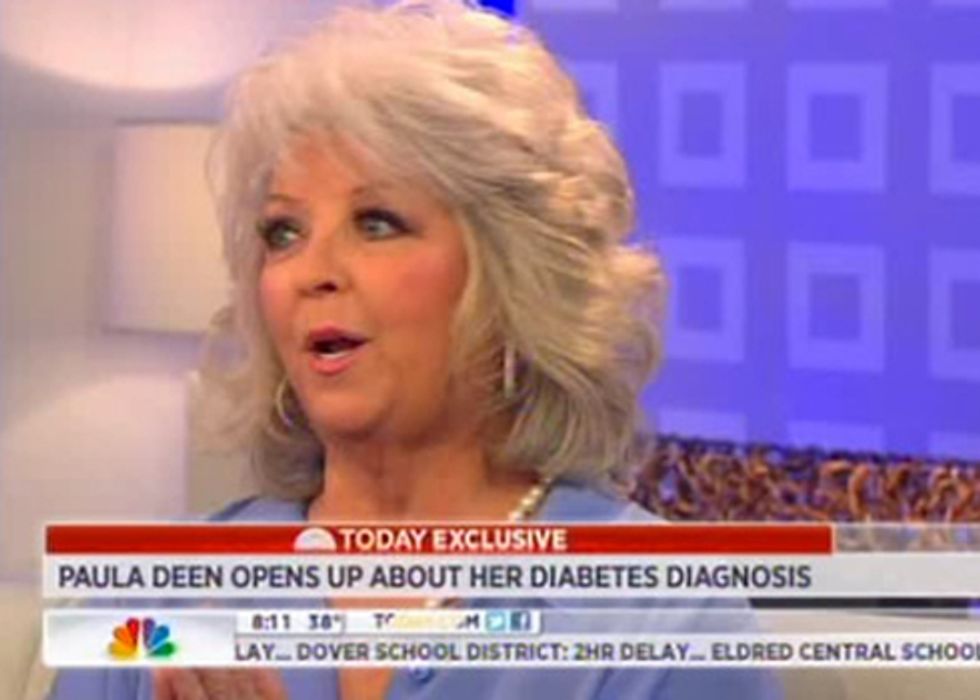 By Kristin Wartman
Paula Deen's public admission that she has Type 2 diabetes and her follow-up announcement that she is also a paid spokesperson for the pharmaceutical company Novo Nordisk, and its diabetes drug, Victoza, has sparked an interesting debate about the deeper issues surrounding our food system—especially the impact it has on the many people diagnosed with diabetes. And according to Deen's comments on the Today show, she implies to her millions of fans, that the primary ways to deal with this largely diet-related disease are through personal responsibility and pharmaceuticals.
Indeed, when Al Roker, asks her if she is going to change the way she eats and the foods she cooks, Deen says, "Honey, I'm your cook, I'm not your doctor. You are going to have to be responsible for yourself." Evading the question, Deen puts the onus back on the individual to decide what foods to eat or not, despite the fact that she promotes unhealthful and processed foods on TV. The one comment she does make about food choice is "moderation," one of the most meaningless and confusing bits of nutrition advice. In fact, this is what the industry giants often use as their defense for harmful, unhealthful foods.
Personal responsibility and consumer choice are solutions heralded by conservatives and liberals alike—the idea being that ultimately good health comes down to what we choose to buy and eat. But it's not that simple.
There are three main issues when it comes to the myth of personal responsibility about food choice and they get at the root of our nation's health crisis—The public's confusion about nutrition, the lack of time and knowledge about real home cooking, and the promotion of quick fixes like drugs, diet foods, and fads in lieu of addressing underlying causes. The Paula Deen diabetes story manages to hit on every single one of these issues.
Americans suffer from nutrition confusion, thanks to an array of conflicting and often inaccurate public health messages, misleading labels and claims on packaging, and a lack of nutrition knowledge by many doctors, dietitians, and other health care providers.
Deen's cooking, and now her public diabetes announcement, only adds to this confusion. During the Today show interview she repeatedly mentions the amount of fat in her recipes, as do many in the media reporting on the story. "For 10 years, wielding slabs of cream cheese and mounds of mayonnaise," a New York Times article begins, "Paula Deen has become television's self-crowned queen of Southern cuisine."
But real, unprocessed cream cheese and mayonnaise are not the problem. The issue that mainstream media has largely overlooked is that Deen uses the processed, packaged versions of these foods, which are full of chemicals, additives and trans-fats. Actual home cooking would require whipping these foods up herself in her kitchen using real ingredients. And that is the real story behind Deen's diabetes diagnosis—Her health problems are largely due to her reliance on packaged, processed foods that are the foundation for many of her recipes.
Even though her cooking show is called Paula's Home Cooking, there's a lot going on in her kitchen that is as far removed from home cooking as you can get. Many of her recipes include "ingredients" like Krispy Kreme doughnuts, biscuit mixes, cans of mushroom soup, and sour-cream-and-onion flavored potato chips. This is processed food cooking, not home cooking.
Heaping the blame on all the "fat" she cooks with only serves to confuse the public further. A New York Daily News article also cites fat as one of the main culprits in Deen's cooking and her diet. But the most recent research indicates that when it comes to diabetes, fat is not the problem. The problem foods are sugar, refined white flour, chemical additives, artificial sweeteners and flavors, trans-fats, and the various other chemicals and additives found in the processed foods that abound in Deen's recipes.
Now Deen is pushing the idea that taking medicine is the real solution to diabetes. On the Today show, she says, "Here's what I want to get across to people, I want them to first start by going to their doctor and asking to be tested for diabetes. Get on a program that works for you. I'm amazed at the people out there that are aware they're diabetic but they're not taking their medicine."
According to Deen, the reason she waited three years to go public with her diagnosis was because she didn't have anything to give her fans. "I could have walked out and said, 'Hey ya'll, I have been diagnosed with Type 2 diabetes.' I had nothing to give to my fellow friends out there. I wanted to bring something to the table when I came forward." So what is she bringing to the table? A sales pitch for a diabetes drug that costs $500 per month and has some seriously troubling side effects, including thyroid cancer, as Tom Philpott reports.
Just think of the kind of influence she could have wielded had she come out with a new cooking show that focused on using fresh, real food ingredients that cut way back on sugar and refined carbohydrates. In fact, if she had done so and eaten this way for the past three years she might have reversed her own diabetes diagnosis, which is entirely possible given the right diet.
But instead, Deen is getting paid to leave that task to a drug company. This isn't her first corporate sponsorship (here she peddles Smithfield ham) and I doubt it will be her last. Diabetic and diet foods can't be far behind in products she'll attach to her name.
Alas, we can't fairly discuss personal responsibility without taking into account the under-regulated advertising industry that pushes cheap, convenient, and processed foods on an overworked and cash-strapped population. Add to this the diminishing knowledge on how to shop for, cook, and prepare foods from scratch and we have a serious problem.
As Paula Deen now joins the 25.8 million other Americans suffering with diabetes, she "brings to the table" the ideas of moderation (an essentially meaningless and confusing bit of nutrition advice), personal responsibility, and the drug Victoza as the solutions. She could do so much more with all the power she wields.
Anthony Bourdain put it squarely when he said of Deen, "If I were on at seven at night and loved by millions of people at every age, I would think twice before telling an already obese nation that it's OK to eat food that is killing us." And this was before her diabetes announcement. Bourdain has also said that Deen is the "worst, most dangerous person to America." He might have a point.
For more information, click here.
—————
Kristin Wartman is a food writer living in Brooklyn. She has a Masters in Literature from UC Santa Cruz and is a Certified Nutrition Educator. She is interested in the intersections of food, health, politics, and culture. You can follow her on Twitter and read more of her writing at kristinwartman.wordpress.com.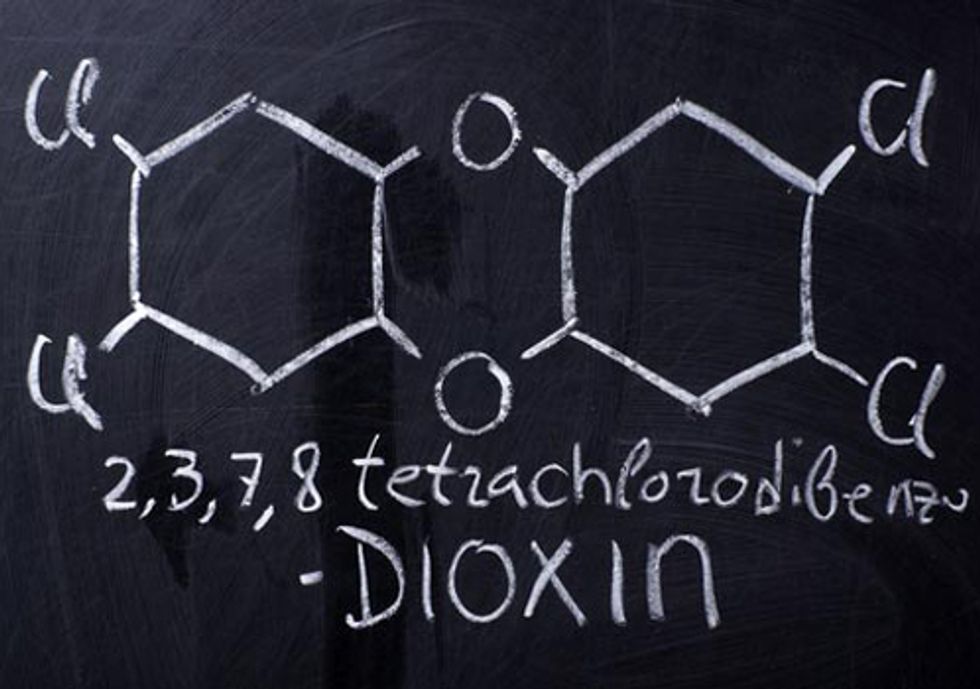 By Marion Nestle
The food and chemical industries are lobbying hard against what is expected to be a tough report from the U.S. Environmental Protection Agency (EPA). The report will set an upper limit for safe consumption of dioxins.
Most Americans consume dioxins at levels higher than this standard, mostly from food. About 90 percent of dioxins come from foods, particularly high-fat animal foods.
Dioxins mainly enter the food chain as by-products of industrial processes. To a lesser extent, they also come from natural processes such as volcanoes and forest fires. They contaminate land and sea, are consumed in feed, move up the food chain, and end up in the fatty parts of meat, dairy products and seafood.
Dioxins accumulate in fatty tissues and they increase the risk of human cancer more than any other industrial chemical.
The EPA is expected to recommend an intake limit of 0.7 picograms of dioxin per kilogram body weight per day. A picogram is one trillionth of a gram. The World Health Organization and European Union limit is higher—from 1 to 4 picograms per kilogram per day.
The food and chemical industries argue that the proposed EPA limit is too low.
The EPA thinks less is better. Dioxins are toxic and Americans typically consume amounts within the European range. A single hot dog can contain more dioxin than the proposed limit for a 2-year-old.
Dioxin levels in the U.S. have been declining for the last 30 years due to reductions in man-made sources, but they break down slowly and persist for a long time in the environment.
How to avoid them? The best way is to eat less high-fat meats, dairy foods and seafood. No wonder the food industry is alarmed.
A "Food Industry Dioxin Working Group" of trade associations such as the International Dairy Foods Association, the American Frozen Food Institute and the National Chicken Council wrote to the White House:
Under EPA's proposal…nearly every American – particularly young children—could easily exceed the daily RfD [reference dose] after consuming a single meal or heavy snack…The implications of this action are chilling.

Since the agency contends the primary route of human exposure to dioxin is through food, this could not only mislead and frighten consumers about the safety of their diets, but could have a significant negative economic impact on all U.S. food producers.
These groups singled out the media for particular blame:
The media will inevitably report on this change and in all likelihood misinterpret the RFD as a 'safe limit'. As a result, consumers may try to avoid any foods 'identified' as containing or likely to contain any dioxin.
Eat more fruits and vegetables anyone?
Congressman Ed Markey (D-MA) is urging the EPA to get busy and release its report:
The American public has been waiting for the completion of this dioxin study since 1985 and cannot afford any further delays…A baby born on the day the EPA completed its first draft health assessment would be 27 years old today. I'd like to see the final EPA analysis before it turns 28.
Let's hope the EPA does not cave in to industry pressure and releases the report this month as promised.
Technical note:
Dioxins collectively refers to hundreds of chemical compounds that share certain structures and biological characteristics. They fall into three closely related groups—the chlorinated dibenzo-p-dioxins (CDDs), chlorinated dibenzofurans (CDFs) and certain polychlorinated biphenyls (PCBs). The most studied is 2,3,7,8-tetrachlorodibenzo-p-dioxin (TCDD). PCBs are no longer produced in the U.S.
For more information, click here.
—————
Sign the petition to EPA Administrator Lisa Jackson at Change.org urging the EPA to release the dioxin assessment this month without delay so we can protect our kids from chemicals that cause cancer.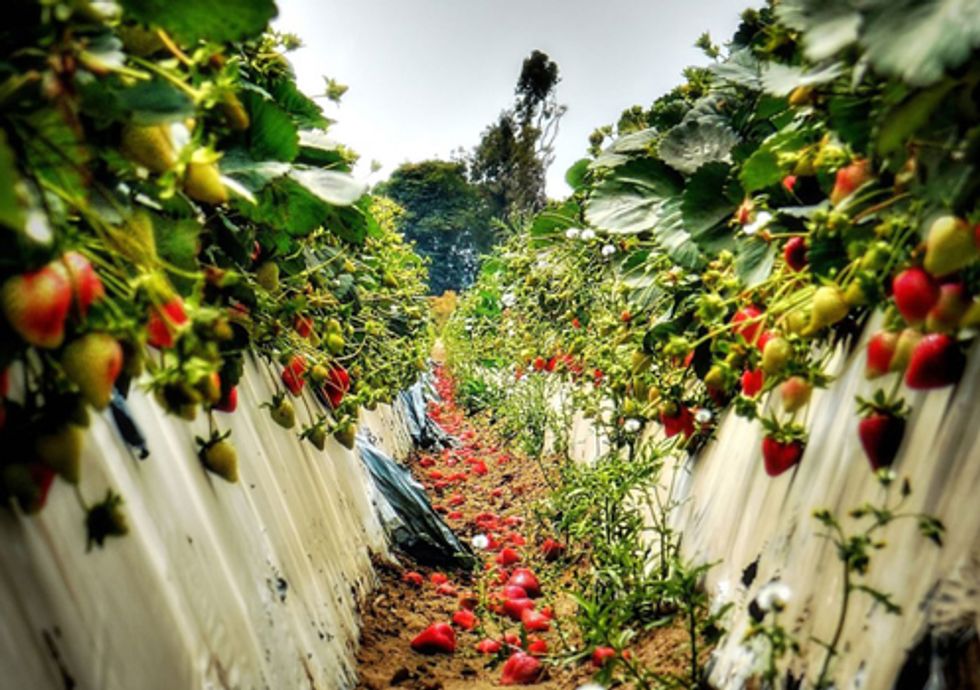 On Jan. 12, California's Alameda County Superior Court heard arguments regarding the state's approval in December 2010 of methyl iodide—a cancer-causing pesticide fumigant approved for use on the state's strawberry fields. Methyl iodide was approved despite independent scientific evidence about the significant health risks it poses to children, rural communities and farmworkers. Judge Frank Roesch is anticipated to file an opinion within the next few months.
"Nobody disputes that methyl iodide is a potent poison," said Earthjustice attorney Greg Loarie. "By approving the cancer-causing pesticide, California's pesticide regulators ignored the science and broke important laws designed to protect public health. The state's duty is to protect the public health and groundwater, not defend corporate profits."
Documents in the case show that top scientists in the California Department of Pesticide Regulation (DPR) warned their superiors of the dangers of methyl iodide and strongly criticized the "acceptable" levels of exposure for farmworkers and the public set by the political appointees running the department. Dozens of independent scientists, including six Nobel Laureates in chemistry, have publicly opposed the use of methyl iodide since 2007.
"The outcome of the case is important for re-establishing the integrity of science-based decision-making by the California Department of Pesticide Regulation and the California Environmental Protection Agency," said Kathy Collins, professor of biochemistry and molecular biology at the University of California, Berkeley. "Their processes must protect the health of people living and working in California by rigorously limiting the use of methyl iodide, even if safe standards for use of the chemical are not preferred by external corporate interests."
The lawsuit challenging approval of methyl iodide was filed in December 2010 by Earthjustice and California Rural Legal Assistance, Inc. on behalf of Pesticide Action Network North America, United Farm Workers of America, Californians for Pesticide Reform, Pesticide Watch Education Fund, Worksafe, Communities and Children, Advocates Against Pesticide Poisoning and farmworkers Jose Hidalgo Ramon and Zeferino Estrada. The suit claims state approval of methyl iodide violates the California Environmental Quality Act, the California Birth Defects Prevention Act, and the Pesticide Contamination Prevention Act. The defendants in the case are the California Department of Pesticide Regulation and Arysta Lifescience, manufacturer of methyl iodide.   
The judge did give some initial indications from bench about his opinions. "Did you consider not approving methyl iodide?...I don't see it. Absent that, I don't see how you can prevail in the lawsuit," said Superior Court Judge Frank Roesch. He also gave defendants until Jan. 20 to make a legal argument that DPR was not required to consider alternatives to methyl iodide under the California Environmental Quality Act.
"The science is clear that cancer-causing methyl iodide shouldn't be used near farmworkers, rural communities and children," said Paul Towers, spokesperson for Pesticide Action Network, the lead plaintiff in the case. "This case highlights the breakdown in government decision-making at the hands of corporate influence—a dangerous precedent that must be rectified."
"The exposure levels that California approved as "safe" for workers are 120 times higher than the levels that government scientists say protect against miscarriages and 56 times higher than the levels they say protect against thyroid cancer," stated Jora Trang, managing attorney of Worksafe, a plaintiff in the case. "Children are more vulnerable to pesticides than adults, so methyl iodide poses a particular risk to teenage farmworkers and young rural residents. The approval of methyl iodide has made lab rats out of our rural children. It is unconscionable."
Only six applications of methyl iodide—including two paid for by the manufacturer, Arysta LifeScience—have taken place in California since the Department of Pesticide Regulation approved it last December. Local governments, and state elected officials, have taken a stand against the chemical. Santa Cruz County recently passed a resolution against the chemical, while Monterey County is considering similar measures. Dozens of state legislators have authored letters in opposition to the chemical. As a result, Gov. Jerry Brown pledged to "take a fresh look" at the issue last March.
"Instead of protecting profits for polluters like Arysta, Gov. Brown should focus on promoting safe alternatives to methyl iodide and other pesticides," said Tracey Brieger, co-director of Californians for Pesticide Reform. "Ensuring a strong agricultural economy in California over the long term requires new thinking and support for innovative growers, not reliance on outdated toxic technology."
For more information, click here.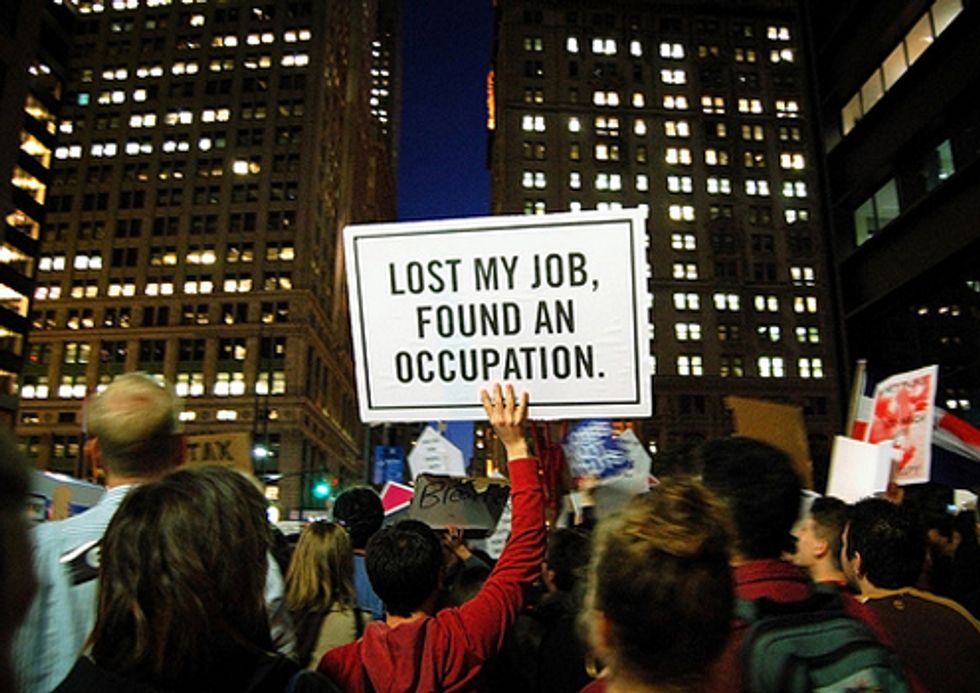 By Michele Simon
Given all the defeats and set-backs this year due to powerful food industry lobbying, the good food movement should by now be collectively shouting—I am mad as hell and I'm not going to take it anymore.
If you feel that way, I have two words of advice—get political.
I don't mean to ignore the very real successes—increases in farmers markets, innovative and inspiring programs such as Food Corps, and an increasingly diverse food justice movement, just to name a few. But lately, at least when it comes to kids' and junk food, we've been getting our butts kicked.
And it's not just because corporations have more money to lobby—of course they do. It's that too often, we're not even in the game. Or, we tend to give up too easily. While I know many food justice advocates who understand this is a political fight over control of the food system, sadly I cannot say the same thing about some of my public health colleagues. Too many nonprofits, foundations and professionals are playing it safe, afraid to take on the harder fights.
A politician from Maine I interviewed for my book was complaining to me about how food industry lobbyists were in his state capital every single day, while public health sent the occasional volunteer. His sage advice to us advocates—"You may be out-gunned, but you have to bring a gun."
Moreover, many groups have shown that you don't always even need a bigger gun. The small but impressive organization, Campaign for a Commercial-Free Childhood, proved that this summer when it won an important victory against Scholastic regarding its corporate-sponsored materials. How did they do it? A combination of smart campaigning and effective media. Not by playing nice.
Many public health folks I know are more comfortable with research and data than politics and lobbying. But if we are to make real progress, that has to change. Back in May, after a series of defeats, my colleague Nancy Huehnergarth wrote a great call-to-action. She noted how public health advocates and its funders are "very genteel" and that when industry lobbying beats us back, advocates just want more science, believing that the new data "will finally convince policymakers and the public to take action." But it doesn't work that way, as she explains:
The reality is that when going up against deep-pocketed, no-holds barred opponents like Big Food, Big Beverage and Big Agriculture, public health's focus on science and evidence is easily trumped by money and messaging. If public health advocates don't start rolling up their sleeves and using some of the same tactics used by industry, progress in this fight to create a safe, healthy, sustainable food system is going to move very slowly.
Now for some good news. We are already seeing positive signs that indeed, the food movement is getting more political. Recent defeats are helping to mobilize people even more, as folks realize the food industry is not playing nice, so we can't either. Here then, are just a few signs of hope for 2012:
1) The growing political movement opposing genetically-engineered foods, which includes a huge Just Label It campaign with an impressive list of supporters. Stay tuned also for the 2012 ballot initiative in California to label GMOs.
2) Powerful nonprofit organizations (who don't shy away from politics) getting involved for the first time in nutrition policy. For example, the Environmental Working Group's (EWG) recent report on sugary cereals called out the utter failure of Big Food's voluntary nutrition guidelines on marketing to children. Given EWG's one million-plus supporters, I can't wait to see where they go with this issue in 2012.
3) Increasing coverage in mainstream media that food industry marketing (and not just personal responsibility) bears much of the blame for the nation's public health crisis. Examples include a front page story in a recent Sunday edition of the San Francisco Chronicle and Mark Bittman's weekly Opinionator column in the New York Times, which is consistently smart and hard-hitting.
4) Speaking of media, as traditional investigative journalism outlets have become more scarce, a new breed of reporters may be born from an innovative project just launched in November—Food and Environmental Reporting Network. Its mission is to "produce investigative journalism on the subjects of food, agriculture, and environmental health in partnership with local and national media outlets." Judging from its first in-depth report on dairy CAFOs (concentrated animal feeding operations) in New Mexico, I am looking forward to more in 2012.
5) Finally, the Occupy movement, while still very young, has already inspired a number of food politics offshoots. As I wrote after Food Day, several others have penned calls to action showing the deep connections between corporate control of the food supply and economic injustice. (If you read just one, Tom Philpott's Foodies, Get Thee to Occupy Wall Street should convince you.) Also, the amazing grassroots organization Food Democracy Now (based in Iowa) recently organized an "Occupy Wall Street Farmers' March" to bring the message that family farmers are also the 99 percent. (Read organizer Dave Murphy's moving account of the successful event and watch the videos of the passionate speakers.)
There are many other amazing groups, farmers and eaters organizing all over the country (and the world) to take back our food supply from corporate profiteers. We've got plenty of challenges ahead, with the farm bill up for renewal and more school food nutrition standards to fight for, just for starters. I am hopeful that next year we will see the food movement get even more political. I just hope I can also say, by the end of 2012, that it was the year more of my public health colleagues joined in.
For more information, click here.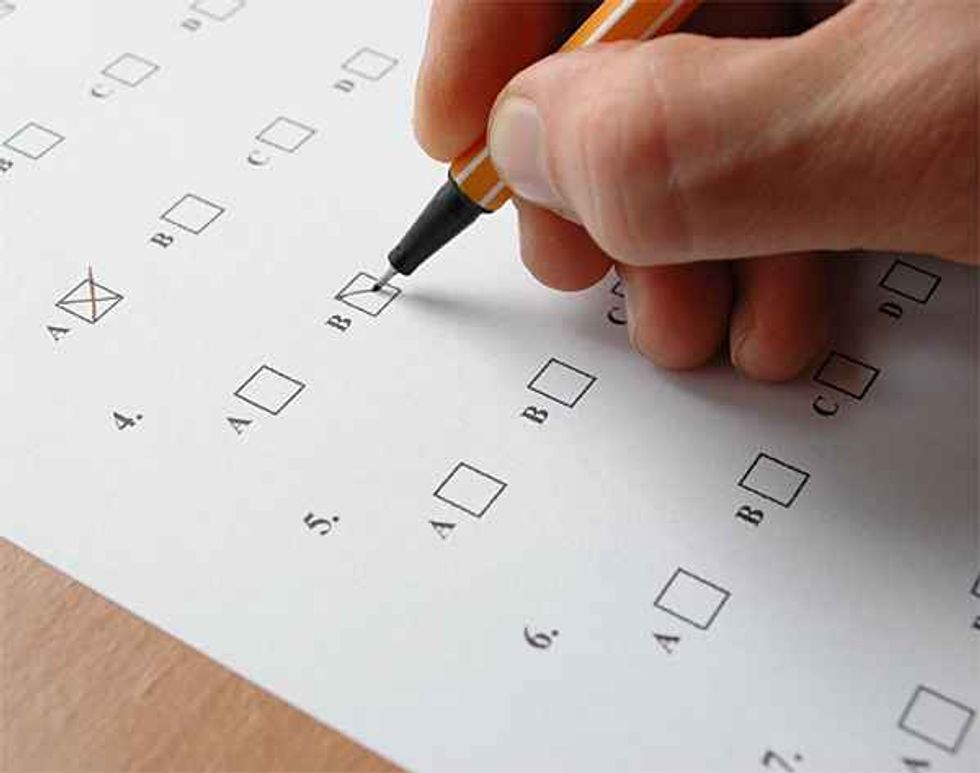 The word is spreading.
People around the country are realizing that we need to talk about our food—and how to protect it.
But, we can't protect what we don't understand. So today, we're giving you a challenge—How well do you know your food? Take our quiz and test your Fair Food IQ.
Our food faces some serious challenges—big agriculture, genetic engineering, pesticide use and much more. But many Americans don't even know where their food comes from, nevermind understand why our food systems are at risk.
The first step to protecting our food is to help spread the word, to let others know where our food really comes from. Take the quiz, then share it with your friends and family.
Right now, sharing the quiz will also help us do even more to protect your food. Thanks to a generous donor, Food & Water Watch will get $1 for every new supporter who takes the quiz—help us by spreading the word.
Take the quiz and find out your Fair Food IQ today.
For more information, click here.