This website uses cookies to ensure you get the best experience while browsing it. By clicking 'Got It' you're accepting these terms.


The best of EcoWatch, right in your inbox. Sign up for our email newsletter!
www.youtube.com
By Luis Martinez and Kit Kennedy
In a forceful show of climate leadership, Governors Andrew Cuomo (NY), Jerry Brown (CA), and Jay Inslee (WA) and former Secretary of State John Kerry came together in New York City Wednesday as part of Climate Week to celebrate the progress and growth of the U.S. Climate Alliance, the bipartisan coalition that has grown to 14 states dedicated to meeting the Paris agreement climate goal. The coalition was founded by Cuomo, Brown and Inslee after President Trump announced the U.S. intent to withdraw from Paris.
President Trump may prefer to pretend that climate change isn't real—Gov. Cuomo quipped that the Trump administration is in "the State of Denial"—but these leaders detailed the extraordinary strides they're making, in the absence of White House leadership, to slash greenhouse gas emissions and grow their economies at the same time. For New Yorkers, it's exciting to see Cuomo's leadership on clean energy and climate continue to accelerate, from setting strong renewable energy goals, to a successful push with other Regional Greenhouse Gas Initiative states to further slash carbon emissions, to banning fracking.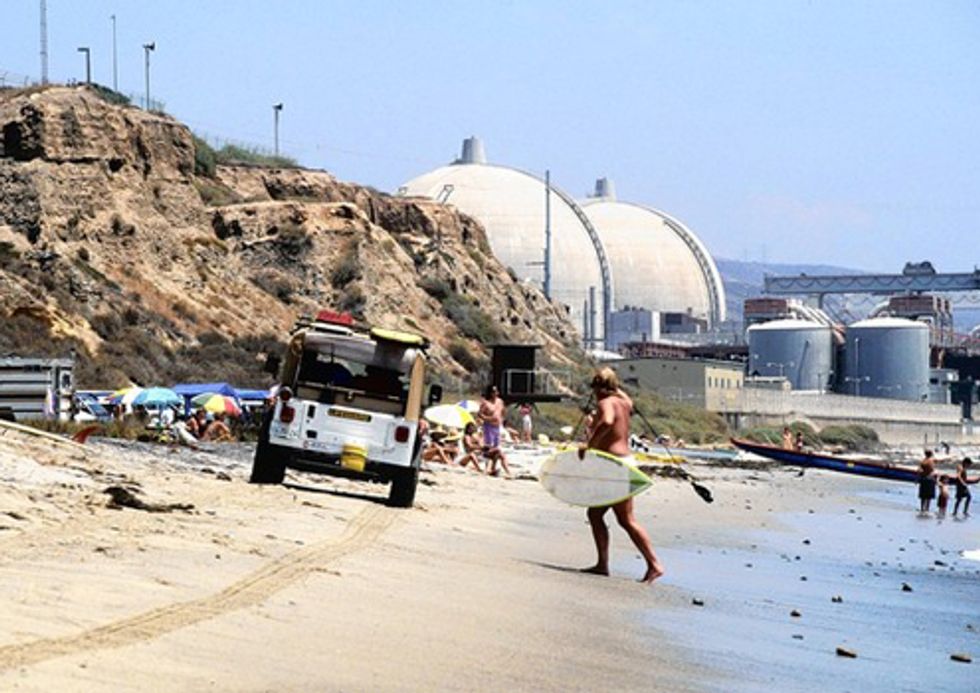 Friends of the Earth called the radioactive release of steam from the San Onofre nuclear plant on Feb. 1 near San Diego a sharp reminder that a Fukushima could happen here.
The organization has called on California Gov. Jerry Brown to develop a plan for dependable, clean energy that will allow the San Onofre and Diablo Canyon nuclear reactors to be shut down.
"The recent leak of radioactive steam at the San Onofre nuclear plant is a grim reminder of the fact that what happened in Japan last spring could happen in California," said Friends of the Earth's climate and energy director, Damon Moglen. "Both reactors at San Onofre are down yet households' lights are still on. This undercuts the claim that those reactors are essential for reliable power supply."
California's two nuclear plants, at San Onofre and Diablo Canyon, are of a similar age and design to the Fukushima plant involved in the radioactive disaster in Japan. They sit near major earthquake faults, directly on the Pacific sea coast. Millions of Californians live within the California reactors' 50-mile danger zone—the radius established by the U.S. Nuclear Regulatory Commission as unsafe during the Fukushima disaster.
"The question of whether these 30-year-old reactors plants should be allowed to continue beyond their 40 year design lifetime should be answered by an action plan to construct reliable, clean facilities to replace them," Moglen said. "We call on the California government to require utility owners to develop such a plan and implement it as a matter of urgency."
The reactors at San Onofre have been shut down unexpectedly twice over the past half year, and the Nuclear Regulatory Commission has found a laundry list of safety deficiencies at the reactors.
For more information, click here.
EcoWatch Daily Newsletter