By Eva Perroni
Film is an incredible tool for effecting change in the food system with its unique ability to educate, inspire and grow the movement for sustainable food and farming. Film can transport viewers to unseen territories, from Colombian coffee-growing regions to the bottom of the ocean, and unveil the stories, struggles and triumphs of those working in the hidden fabric of the food system.
Powerful films can help spark worldwide awareness and debate on some of the most pressing food and agriculture issues, as well as reinforce and reenergize environmental and sustainability activism efforts. Food Tank has curated a list of 18 recent food films that inspire, outrage and mobilize.
1. A Place at the Table
A Place at the Table investigates the issue of hunger in the U.S. and how it affects nearly 50 million American lives. The film follows the stories of three people suffering from food insecurity: Barbie, a single Philadelphia mother, Rosie, a Colorado fifth-grader and Tremonica, a Mississippi second-grader with several health problems. With appearances by Jeff Bridges, Raj Patel, chef Tom Colicchio and many other food activists, the film demonstrates how the problem of hunger can be solved once and for all if the American public and government mobilize to make healthy food available and affordable for all citizens.
2. Blue
A film two years in the making, Blue travels across Indonesia, the Philippines, Hawaii and Australia to capture stand-out ocean and marine life stories. Featuring passionate advocates for ocean preservation, Blue explores subjects such as industrial-scale fishing, marine habitat destruction and species loss, and the world's plastic pollution problem, diving deep into the issues that are driving mass ocean change around the globe. A combination of investigative journalism, underwater cinematography and public awareness campaign, Blue both documents and encourages a global movement to save the world's oceans.
3. Bugs
Bugs follows chefs and researchers Josh Evans, Ben Reade and Roberto Flore from the Nordic Food Lab around the world as they explore how to forage, farm, cook and taste insects. Film director Andreas Johnsen traces their journey across Europe, Australia, Mexico, Kenya, Japan and beyond to learn from some of the two billion people who eat insects worldwide. Throughout their experiences and conversations in the field, the lab, at farm visits and international conferences, the team explore the possibilities and challenges for scaling-up insect production.
4. Caffeinated
Focusing on the social and cultural components of the coffee supply chain, Caffeinated takes viewers on a journey from the farmers responsible for growing a perfect bean to the roasters and baristas responsible for brewing a perfect cup. Working with one of the foremost green coffee buyers in the world, Geoff Watts, filmmakers Hanh Nguyen and Vishal Solanki travel to leading coffee producing countries and America's most populous coffee-drinking cities, interviewing farmers, researchers and connoisseurs alike. Caffeinated reveals that farmers are the lynchpin to the more than 1 billion cups of coffee enjoyed each day and affirms the necessity for sustainably produced coffee beans.
5. Dolores
Dolores tells the story of lifetime activist Dolores Huerta, who worked alongside Cesar Chavez for better working conditions for Latino farmworkers and women's rights. Directed by Peter Bratt, the documentary chronicles Huerta's time with the United Farm Workers union—which she co-founded with Chavez in the 1960s—and the racial and economic injustices she experienced in California's agricultural Central Valley. It also captures Huerta's key achievements, including her central involvement in a national grape boycott and the historic farmworkers march to Sacramento in 1966, as well as receiving The Presidential Medal of Freedom by President Obama in 2012.
6. Farmland
Farmland takes an intimate look at the lives of six young American farmers and ranchers, all of whom are under the age of 30 and responsible for running their farming business. Director James Moll travels across the U.S. to profile those who have not only carried on their family's profession for generations but are also at the forefront of a new era in American agriculture. The documentary, made with the support of the U.S. Farmers and Ranchers Alliance, aims to tell the farmers' side of the agriculture production story, detailing the high-risks and high-rewards inherent in getting food from farm to fork.
7. Fed Up
Narrated by Katie Couric, Fed Up is an American documentary film focusing on the causes of obesity in the U.S., and the government's role in both its prevention and spread. The film traces the history of processed foods, the dangerous and increasing levels of sugar and sweeteners that have been added to them over time, and their contribution to childhood obesity and diet-related disease. It also follows the rise of the major companies and players in the sugar industry, pointing to the lobbying power of Big Sugar in blocking and influencing policies and regulations for sweetened food and drinks.
8. Home Flavored
Written and performed by young poet Monica Mendoza, this short film is a powerful and poignant portrait of how soda and snack food companies impact the lives of Latino families in the U.S. A fusion of slam poetry, cultural anthropology and advocacy, Home Flavored hopes to spark a conversation about the epidemic of obesity and diet-related disease. The film won Real Food Media's 2016 Food and Farming Short Film Competition.
9. In Our Hands
From Black Bark Films and the United Kingdom's Landworkers Alliance, In Our Hands documents the growing movement of farmers and food workers who are creating alternate, sustainable and healthy models for food production and distribution in the UK. The documentary explores the quiet revolution of farmers working to build a food system that will bring health back to the soil, a fair wage to the farmer and more nutritious food for all. Designed to be an open source tool and resource for farmers and activists, In Our Hands aims to inspire and educate about the movement for a fair and sustainable food system.
10. Jeremiah Tower: The Last Magnificent
Jeremiah Tower: The Last Magnificent explores the life and career of Jeremiah Tower, one of America's first celebrity chef-restaurateurs. The film follows Tower's career from its start at the renowned Chez Panisse in Berkeley in 1972, to the launch of his own Stars Restaurant in San Francisco, one of America's top-grossing U.S. restaurants. Featuring interviews by Anthony Bourdain, Ruth Reichl and Martha Stewart, this documentary highlights the controversy, influence, and rise and fall of one of the leading figures in American gastronomy.
11. Kale vs. Cow: The Case for Better Meat
In Kale vs. Cow (forthcoming), podcast and blog author of Sustainable Dish, Diana Rodgers, questions whether a healthy, sustainable and conscientious food system can exist without animals. Focusing specifically on beef production and consumption, this documentary probes the fundamental moral, environmental and nutritional quandaries humans face in raising and eating animals. Kale vs. Cow focuses on personal stories of people who are involved in better meat production while demonstrating that naturally produced meat can be part of a healthy, sustainable and ethical diet.
12. Kiss the Ground
Kiss the Ground (forthcoming 2018) delves into the lives and work of passionate scientists, farmers, ranchers, chefs, activists and policymakers working to save the world's soils and drive a global movement towards a regenerative agriculture. The documentary explores how soil, when properly cared for, has the potential to sequester carbon dioxide and help mitigate against climate change. Kiss the Ground empowers people to choose a diet that not only delivers better health and wellness but also helps rebuild one of the world's most precious resources—soil.
13. Life in Syntropy
Made especially to be presented at the 2015 United Nations Climate Change Conference in Paris, this short film highlights the benefits of a regenerative farming system called Syntropic Agriculture. Developed by farmer and researcher, Ernst Gotsch, Syntropic Agriculture mimics the natural regeneration of forests, integrating food production with soil recovery techniques. Life in Syntropy documents the range of ecological and agricultural possibilities of syntropic farming, showcasing successful examples from Brazil.
14. Peter and the Farm
A portrait of 68-year-old Vermont organic farmer, Peter Dunning, Peter and the Farm reveals the trials and tribulations of devoting one's life to farming. Showcasing Dunning's picturesque hilltop farm in Vermont, the film quickly captures Dunning's external and internal struggles of running a 187-acre farm on his own. Documenting Dunning's battle with alcoholism, depression and the loss of most of his family and friends, Peter and the Farm presents the lived-in reality of organic farming from a darker, yet insightful angle.
15. Plant This Movie
Narrated by Daryl Hannah, Plant This Movie explores the evolution and growing impact of urban farming around the world, including the success in Havana, Cuba to projects in Shanghai, Calcutta, Addis Ababa, London and Lima. In the U.S., the film features innovative projects in New York, New Orleans, Los Angeles, Berkeley and Portland, including the largest rooftop garden in the world and other local efforts such as student-run CSAs. Featuring leading urban farming advocates, Plant This Movie affirms that healthier, locally grown food, can be produced almost anywhere.
16. SEED: The Untold Story
SEED: The Untold Story follows passionate seed savers and activists protecting the world's 12,000 year-old agricultural legacy. The film charts a David and Goliath battle as seed libraries, community gardens and a new generation of young farmers come up against the large, corporate chemical companies that now control the majority of the world's seeds. Featuring a wide range of interviews with prominent environmentalists and researchers, such as Vandana Shiva, Jane Goodall and Raj Patel, as well small-scale farmers indigenous communities from across the globe, SEED educates audiences about the importance of seed biodiversity for the future of the world's food supply.
17. Sustainable
Sustainable investigates the social, economic and environmental issues of America's food and agriculture system and what must be done to sustain it for future generations. Spanning the country, the film draws on recommendations from farmers, restaurateurs and policymakers detailing how to move away from industrial and factory farming and find better, more sustainable ways to produce and source food. "Sustainable" was awarded the 2016 Accolade Global Humanitarian Award for Outstanding Achievement and has screened at more than 20 film festivals around the world.
18. WASTED! The Story of Food Waste
From chef and television personality Anthony Bourdain, WASTED! The Story of Food Waste explores both the problem of food waste in the U.S. and possible solutions from around the globe. The documentary features renowned chefs and food leaders, including Dan Barber, Massimo Bottura and Dr. Judith Rodin, who demonstrate potential ways to help solve the food waste problem, as well as policy approaches from countries such as France, Italy and South Korea, that aim to curb food waste. Through telling the story behind food waste, "WASTED!" aims to change the way people buy, cook, recycle and eat food.
From Your Site Articles
Related Articles Around the Web
EcoWatch Daily Newsletter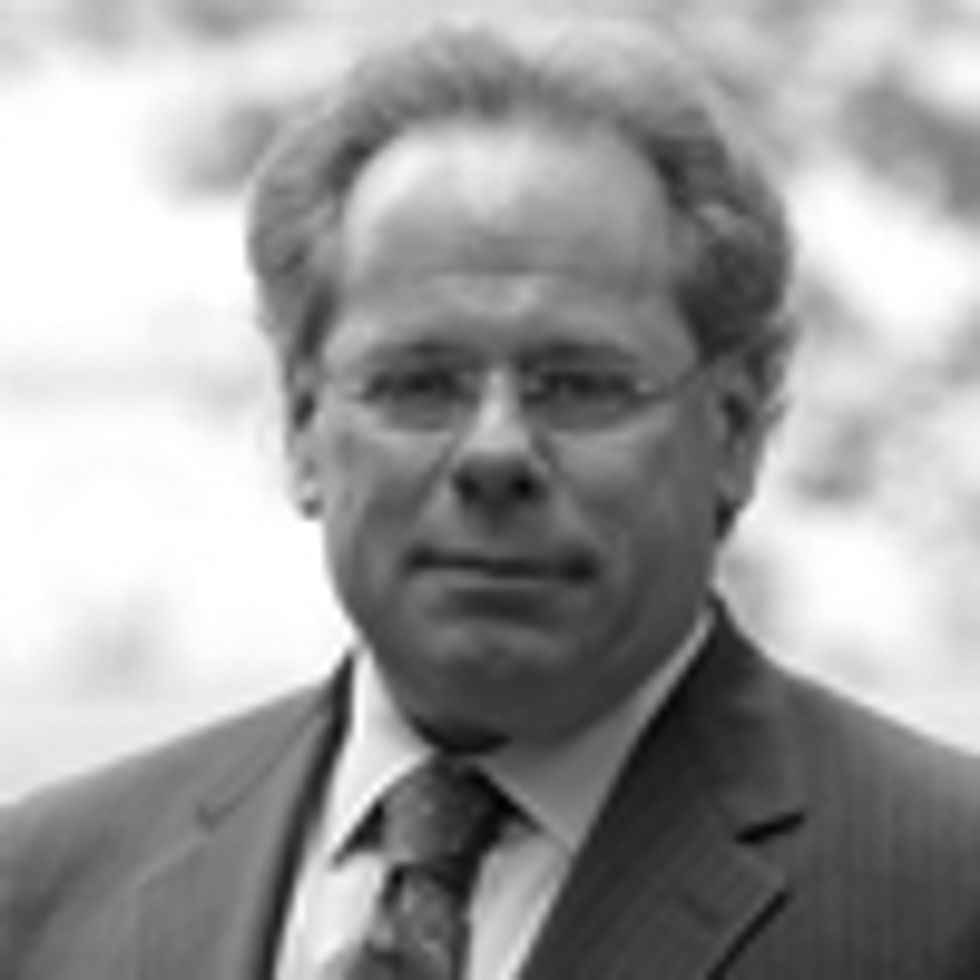 My Columbia University colleagues Bill Eimicke and Alison Miller recently joined me in authoring a new book entitled Sustainability Policy: Hastening the Transition to A Cleaner Economy. If all goes well, Jossey-Bass publishers will release the book in early 2015. Our work focuses on how American government at the federal, state and local levels can work with the private sector to speed up what I see as the inevitable transition to a renewable economy. While there is a lot of action at the state and local level to promote sustainability, the federal government remains inert and pathetic. At the federal level, we see an ossified executive branch that cannot build a website or manage health care for veterans, a legislative branch that has forgotten how to compromise and legislate, and a Supreme Court willing to equate money with political speech.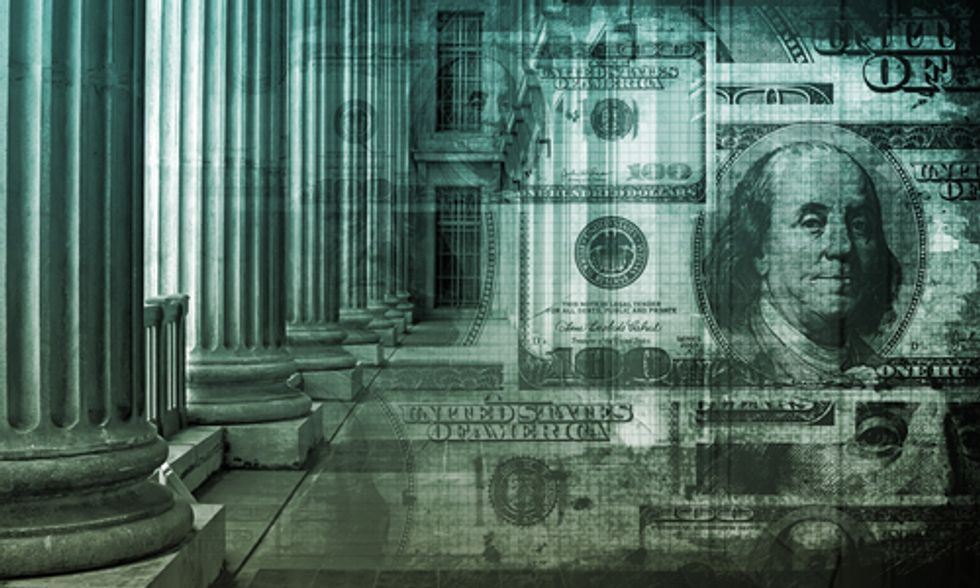 Photo courtesy of Shutterstock
There are several trends in American politics that lead away from democracy, moderate demands for change and inhibit building a federal government capable of working with the private sector to bring about a sustainable economy. These include unlimited money in politics, gerrymandered congressional districts and the replacement of fact-checked media with the fact-challenged media environment we now experience.
We are starting to see the long-term impact of the Supreme Court's decision to consider political cash donations a protected form of speech. This has magnified the impact of money in politics. In turn, this puts emerging high-tech, but capital-needy, companies at a disadvantage in the competition with old, capital-rich firms attempting to influence rules governing production, finance and taxation. The increased role of money in politics tilts the economy away from creative and sustainability-oriented companies toward old-line and extractive industries such as the fossil fuel business. While the old businesses will eventually give way to the new, the enhanced impact of money in politics will slow down the process.
The need for money also stimulates more moderate politicians on both the left and the right to move away from the political center—where deal making is possible—to the extremes. They need to do this to "activate the base" and win primary challenges. Money is only one of the issues here. National political groups gain media attention and attract money when they articulate extreme positions. And, as now former Rep. Eric Cantor can tell you, turnout in primaries is quite low and unpredictable, and so money is only one part of the equation. The other part is the fact-free media. Political communication has always had a strong dose of propaganda—it goes with the territory—but the weird, endless onslaught of misleading political ads and partisan commentary we see today is relentless and unavoidable. Character assassination, misrepresentation of positions and deception is now the norm as political consultants urge their candidates to "define the opposition before they define you." Normal, rational people are avoiding electoral politics as never before.
It is true that, overall, Democrats win more votes in congressional elections than Republicans, but that Republicans these days are winning more seats. Gerrymandering is part of the problem, but as Sean Trende wrote in his incisive analysis in Real Clear Politics:
One of the most striking aspects of the 2012 elections is that Republicans won their third-largest House majority since the late 1920s while losing the popular vote. Pundits have largely coalesced around a single explanation for this: GOP control of redistricting. There's no doubt that the party maximized its advantage by controlling redistricting in a majority of House districts, but that wasn't really the culprit. The Democrats' minority status has more to do with their "new coalition," which might be good for winning presidential elections but is ill-suited for controlling the House.
As Trende observed, the Democratic political coalition "has become geographically narrow in the past decade, heavily concentrated among urban liberals and minorities who live in densely populated cities or are placed into minority-majority districts under interpretations of the Voting Rights Act that many minority groups pressed for in the 1980s and 1990s." This concentration helps win some state-wide races and national electoral votes, but means that Democrats lose a lot of close races for the House. When Democrats do manage to win in the House, they often win by larger margins than Republicans do, which helps account for their national popular vote majority. Gerrymandering is part of the problem faced by the Democrats, but the other part is that, like the Republicans, they too are less inclined to appeal to those outside of their coalition. Democrats may not be as extreme as Republicans, but they are also less interested in compromise and consensus building than they used to be.
When we look at American politics we need to understand that our legislative branches represent places (districts and states) as well as people. The U.S. is a representative democracy yet by design is far from a pure democracy. Our constitution is designed to facilitate continuity and the translation of economic power to political power, but it is also designed to permit change when absolutely needed. In the past, dramatic change has taken place when the stability of the political system was threatened by the absence of change. These changes took place when the political center accepted them: the reforms of the progressive era, the economic policies of the New Deal, the changes brought about by LBJ's Great Society. Typically, agents of change convince moderates to accept some part of their view. The exception that proved the rule was our Civil War.
In the past, the geographic orientation of our political system has led to moderate politics. In the U.S. system, an extreme party receiving 20 percent of the votes in every congressional district would send no one to Congress. Therefore, the political dynamic pushed candidates to the center where they build the largest coalitions generating pluralities or majorities. The growing presence of moderate independent voters continues that trend in general elections. But the growing importance of low-turnout primary elections has driven candidates further to the extremes. It is hard to believe that Eric Cantor was too moderate for the Republican base—but he was. The Tea Party has less than 20 percent of the national vote, but they have managed to skillfully work the seams of the political and media system to dominate the Republican-controlled House of Representatives. If the Occupy movement had been less politically pure they might have done the same thing on the left.
In our new book, my co-authors and I provide examples of regulations, subsidies, tax policies and government programs that could modernize the economy and stimulate the private behaviors that will be needed if we are to move away from a throw-away economy. The climate problem and the need to decarbonize our energy system is the most visible problem we now face, but it is far from our only challenge. As the people boiling their water yesterday in Ohio could tell you, we need to detoxify the production and consumption of goods and services. We need to protect the web of life in the ecosystems that feeds us. We need to learn how to manage the economic production that enables our life styles without destroying the planet from which we derive all of our material resources.
This transition is well underway in Europe and has begun at the state and local level here in the U.S. At the federal level we have an executive branch that is pursuing a meaningless "all of the above energy strategy," and a legislative branch that does nothing. Perhaps it would be best if they acknowledge the reality of the situation and extend their August recess into the fall.
We need a federal government willing to invest in infrastructure like smart grids and mass transit, and provide predictable tax incentives for renewable energy. We need to modernize our environmental laws to deal with contemporary technology. There have been no major federal environmental laws enacted in the U.S. since 1990. We need to fund the basic science that will lead to the breakthrough technologies that can maintain economic growth without destroying our crowded planet.
To do all of this we need a functional federal government. We need a political process capable of rewarding rather than punishing compromise and moderation. The extremists on the right are happy with gridlock, because their goal is an inactive government. Extremists on both sides make their living off of demonizing people who do not share their views; it's just good for business. The vast and generally apolitical moderate center simply wants to nurture their family, friends, community and planet. They are poorly served by a shrill, dysfunctional national government that is incapable of enacting the policies and programs we need to make the transition to a sustainable, renewable economy.
You Might Also Like
LeBron James, Place and the Search for Sustainable Communities
City Doubles Bike Sharing Program As Urban Sustainability Initiatives Thrive
Realities of Shifting to a Sustainable Economy
waterlust.com / @tulasendlesssummer_sierra .
Each product featured here has been independently selected by the writer. If you make a purchase using the links included, we may earn commission.
The bright patterns and recognizable designs of Waterlust's activewear aren't just for show. In fact, they're meant to promote the conversation around sustainability and give back to the ocean science and conservation community.
Each design is paired with a research lab, nonprofit, or education organization that has high intellectual merit and the potential to move the needle in its respective field. For each product sold, Waterlust donates 10% of profits to these conservation partners.
Eye-Catching Designs Made from Recycled Plastic Bottles
waterlust.com / @abamabam
The company sells a range of eco-friendly items like leggings, rash guards, and board shorts that are made using recycled post-consumer plastic bottles. There are currently 16 causes represented by distinct marine-life patterns, from whale shark research and invasive lionfish removal to sockeye salmon monitoring and abalone restoration.

One such organization is Get Inspired, a nonprofit that specializes in ocean restoration and environmental education. Get Inspired founder, marine biologist Nancy Caruso, says supporting on-the-ground efforts is one thing that sets Waterlust apart, like their apparel line that supports Get Inspired abalone restoration programs.
"All of us [conservation partners] are doing something," Caruso said. "We're not putting up exhibits and talking about it — although that is important — we're in the field."
Waterlust not only helps its conservation partners financially so they can continue their important work. It also helps them get the word out about what they're doing, whether that's through social media spotlights, photo and video projects, or the informative note card that comes with each piece of apparel.
"They're doing their part for sure, pushing the information out across all of their channels, and I think that's what makes them so interesting," Caruso said.
And then there are the clothes, which speak for themselves.
Advocate Apparel to Start Conversations About Conservation
waterlust.com / @oceanraysphotography
Waterlust's concept of "advocate apparel" encourages people to see getting dressed every day as an opportunity to not only express their individuality and style, but also to advance the conversation around marine science. By infusing science into clothing, people can visually represent species and ecosystems in need of advocacy — something that, more often than not, leads to a teaching moment.

"When people wear Waterlust gear, it's just a matter of time before somebody asks them about the bright, funky designs," said Waterlust's CEO, Patrick Rynne. "That moment is incredibly special, because it creates an intimate opportunity for the wearer to share what they've learned with another."
The idea for the company came to Rynne when he was a Ph.D. student in marine science.
"I was surrounded by incredible people that were discovering fascinating things but noticed that often their work wasn't reaching the general public in creative and engaging ways," he said. "That seemed like a missed opportunity with big implications."
Waterlust initially focused on conventional media, like film and photography, to promote ocean science, but the team quickly realized engagement on social media didn't translate to action or even knowledge sharing offscreen.
Rynne also saw the "in one ear, out the other" issue in the classroom — if students didn't repeatedly engage with the topics they learned, they'd quickly forget them.
"We decided that if we truly wanted to achieve our goal of bringing science into people's lives and have it stick, it would need to be through a process that is frequently repeated, fun, and functional," Rynne said. "That's when we thought about clothing."
Support Marine Research and Sustainability in Style
To date, Waterlust has sold tens of thousands of pieces of apparel in over 100 countries, and the interactions its products have sparked have had clear implications for furthering science communication.
For Caruso alone, it's led to opportunities to share her abalone restoration methods with communities far and wide.
"It moves my small little world of what I'm doing here in Orange County, California, across the entire globe," she said. "That's one of the beautiful things about our partnership."
Check out all of the different eco-conscious apparel options available from Waterlust to help promote ocean conservation.
Melissa Smith is an avid writer, scuba diver, backpacker, and all-around outdoor enthusiast. She graduated from the University of Florida with degrees in journalism and sustainable studies. Before joining EcoWatch, Melissa worked as the managing editor of Scuba Diving magazine and the communications manager of The Ocean Agency, a non-profit that's featured in the Emmy award-winning documentary Chasing Coral.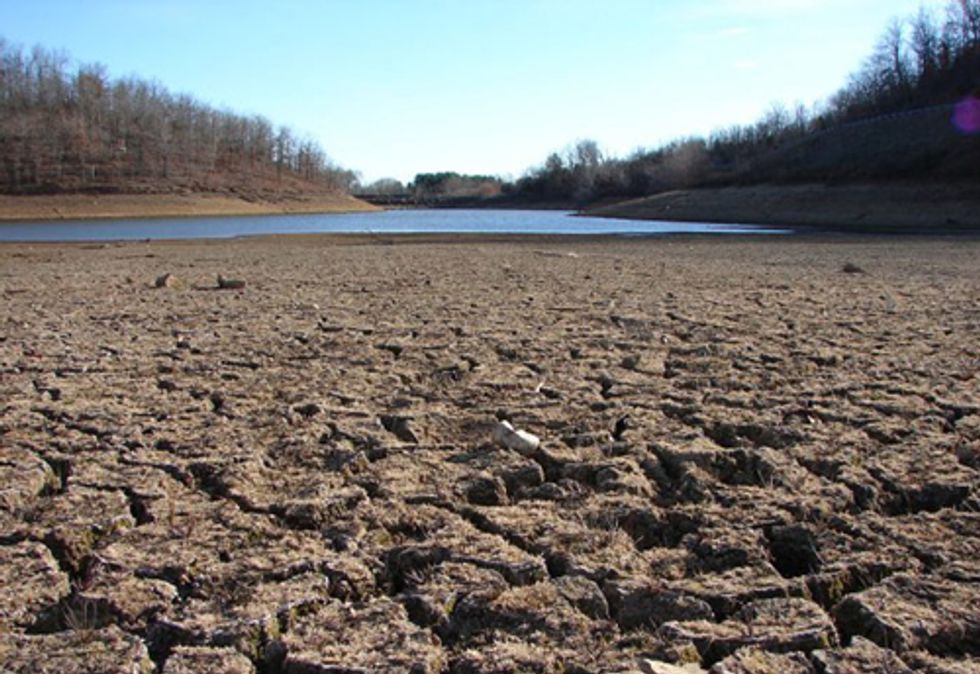 The Government of the United Kingdom must get tough on water companies and do more to save water or drought will keep threatening British crops, Friends of the Earth warned Feb. 20, as Environment Secretary Caroline Spelman prepares to hold an emergency summit between companies, wildlife groups and river users.
The green campaigning charity says that the drought crisis has been a long-time coming, as successive Governments have consistently allowed the over-abstraction of water from several English rivers and ignored the problem of leaky old water pipes. Meanwhile, climate change increases the risk of weather extremes like drought.
Last week the Centre for Hydrology and Ecology said that average rainfall in the UK so far this winter has been the lowest since 1972, with the Midlands and Anglian regions having had their second driest years in almost a century. The Environment Agency warned that half of all British households could face hosepipe bans unless a long bout of exceptionally heavy rain fell by April.
"Leaky old water pipes and over-abstraction from rivers mixed with unusually low rainfall this winter is a dangerous—and expensive—concoction," said Friends of the Earth's Senior Nature Campaigner, Paul de Zylva. "It's little surprise we're in drought—successive Governments have ignored expert advice on saving water, burdening farmers and households with the consequences. Ministers keep holding water summits but if they are serious about safeguarding water supplies and protecting crops and wildlife, they must urgently stop water companies drying out our rivers and place water saving at the heart of our planning system."
"There are simple steps that all of us can take to save water—from taking shorter showers to turning off the tap when we clean our teeth," said de Zylva.
For more information, click here.