UPDATE: July 2, 2014. This article previously contained links to PDFs that were rendered poorly by Food & Water Watch's document sharing platform. They have recently reposted the documents to their website; this updated article contains the corrected links.
Newly discovered documents released today by Food & Water Watch reveal that the Kasich Administration continued to refine plans that would promote fracking on state lands for months after the Ohio Department of Natural Resources (ODNR) claims the plans were abandoned. The latest revelations in the "Frackgate" scandal raise serious questions about whether the fracking promotion plan was actually implemented.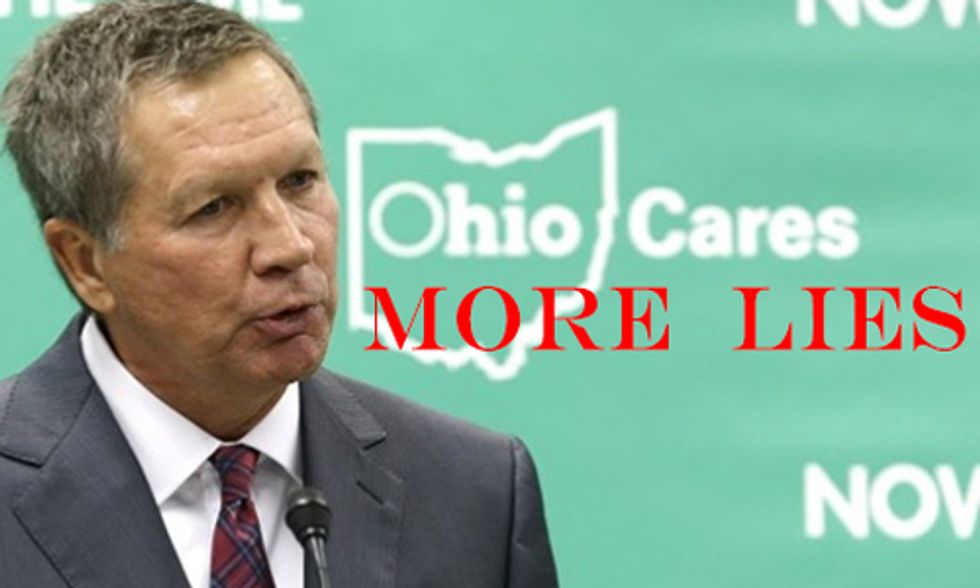 "Simply put, the Kasich Administration has misled the public about how long and how deeply it planned to promote fracking on state lands," said Alison Auciello, Ohio organizer for Food & Water Watch and an Ohio native.
"Governor Kasich must immediately come clean on the true historical timeline and current status of his administration's discussions about fracking on state lands. Additionally, the attorney general's office must thoroughly investigate what appear to be glaring inconsistencies and conflicts of interest in this administration's dealings on fracking in Ohio." 
As reported on EcoWatch, in February the Ohio Chapter of the Sierra Club and Progress Ohio revealed a draft of the communications plan from Aug. 20, 2012, as well as an email including top officials in the Kasich Administration that had been circulated in an effort to set up a meeting to discuss the strategy. Since the release of the documents the Kasich Administration and the ODNR have been publicly denying that the plan was ever implemented. 
A spokesperson for the ODNR, Bethany McCorkle, told the Columbus Dispatch, "No action or next steps came out of the meeting," about the Aug. 20 meeting held to discuss the draft plan.
Rob Nichols, spokesperson for the administration, later told the Dispatch in regard to a recently released email from a top administration official to plan a Nov. 27, 2012 meeting on state land leasing, "The decision was made not to drill on public lands so there was no need to utilize the 'for' options."
But, as shown in the new documents obtained by Food & Water Watch, the next steps from the Aug. 20 meeting were planned and show that the intention was to move forward at the Nov. 27 meeting. The new documents include:
A more flushed out version of the communications plan, dated Sept. 10, 2012, including an earlier draft from Aug. 28 and Fracking Talking Points/Q&A document.
An Aug. 27 email exchange between ODNR staff, Mark Anthony and Bethany McCorkle, about working on the "long-version" of the communications plan.
A condensed "Communications Plan Highlights," demonstrating intentions to implement the plan and the ODNR was checking the progress.
Notes from the Nov. 27 meeting, previously revealed to have been scheduled with top Kasich Administration officials and ODNR, "State Lands Leasing," that details the rollout of the communications plan.

Additional documents from ONDR reflect talking points developed as part of the communications plan, strongly suggesting that it was implemented contrary to administration claims:
EcoWatch Daily Newsletter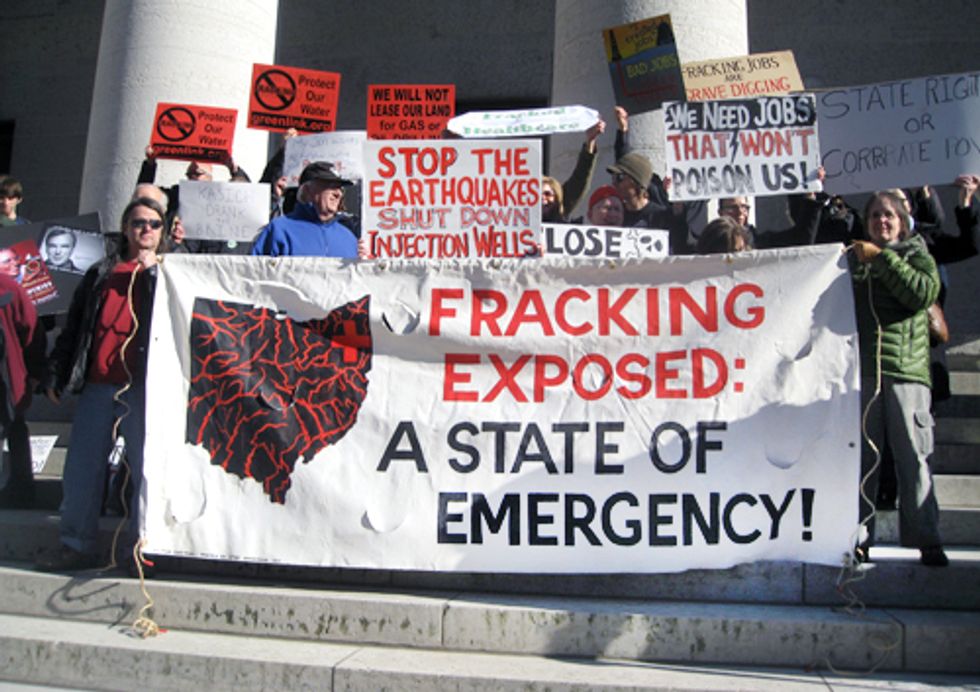 On Jan. 10, more than 250 Ohioans assembled on the west lawn of the Ohio Statehouse to voice their opposition to hydraulic fracturing—better known as fracking—and deep injection wastewater disposal wells.
Leading the charge was State Rep. Robert Hagan (D-Youngstown), who last week called on Gov. John Kasich (R-OH) in a letter to implement an indefinite moratorium on D&L Energy's deep injection wells in Youngstown, Ohio, which has been rocked 11 times in the past nine months by earthquakes. Seismic surveys have corroborated that the two most recent earthquakes—on Christmas Eve and a 4.0 magnitude quake on New Year's Eve—had epicenters near D&L's deep injection wells.
Rep. Hagan called on Gov. Kasich to institute a moratorium on all deep injection wells within a five mile radius of the Youngstown site until Ohioans can be guaranteed that no correlation exists between the disposal wells and danger to the natural environment or human health.
"The people of Ohio and the people of the Mahoning Valley need answers from our government officials," said Rep. Hagan. "We need to know why over half of the toxic frack water we are blasting into Ohio lands is coming from Pennsylvania. We need to know why there is such a rush to dump this waste in Ohio. And we need to know why it took ten earthquakes in ten months for anyone in the Kasich administration to wake up and respond to calls for a moratorium on these wells. We never had an earthquake in Youngstown until John Kasich was elected governor."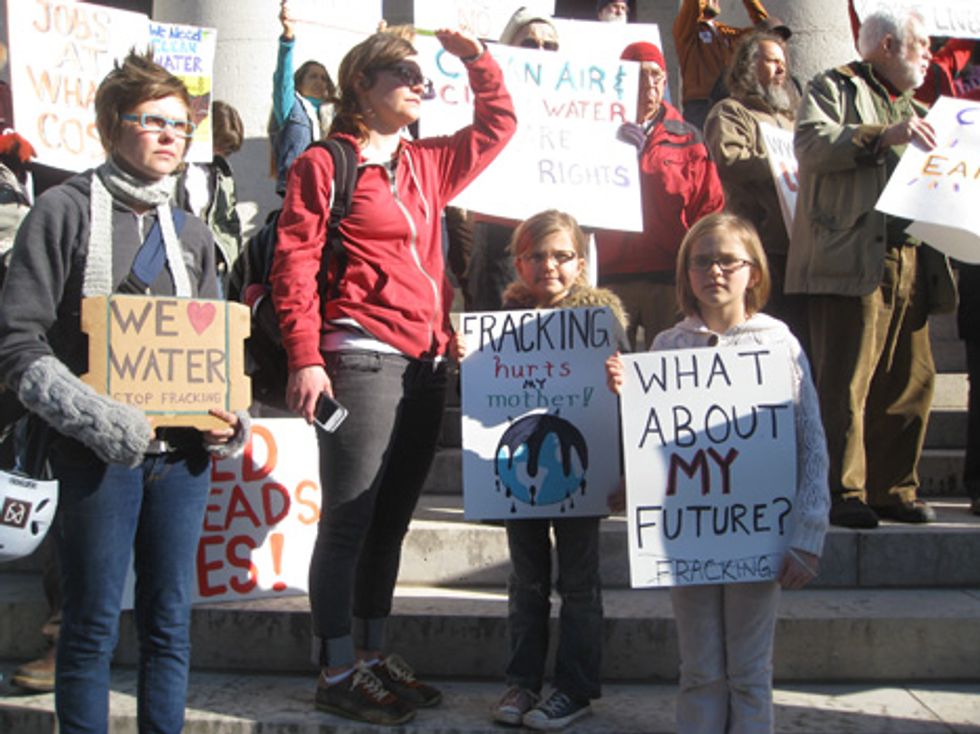 "What has occurred in the Mahoning Valley is deeply troubling," said State Rep. Tracy Heard (D-26). "It's evidently clear we must take a step back and examine fracking, not only the process but its potential impacts to our environment both long-term and short-term. I stand ready to work with my colleagues to find a solution that will protect the citizens of Ohio and our environment."
"Creating jobs at the expense of human health and the environment is not sustainable," said Stefanie Penn Spear, executive director of EcoWatch. "Ohio needs to bring back the incentives for renewable energy projects that support Ohio's energy bill SB 221. Investment in renewable energy will create green jobs, revitalize our strong manufacturing base and provide long-term solutions to our energy needs without contaminating our drinking water, polluting our air, displacing communities and making people sick."
Other speakers at today's event included:
State Rep. Nickie J. Antonio (D-Lakewood)
State Rep. Denise Driehaus (D-Cincinnati)
State Rep. Mike Foley (D-Cleveland)
State Rep. Teresa Fedor (D-47)
Ohio State Senator Mike Skindell (D-Lakewood)
Ohio State Senator Charleta Tavares (D-Columbus)
Today's speakers called on Gov. Kasich to protect the environment and public health by passing SB 213/HB 345, which would impose a moratorium on fracking permits and wastewater disposal injection wells. Currently, Ohio is home to 177 deep injection well sites.
The protest was organized by NO FRACK OHIO, a collaboration of more than 50 grassroots and conservation groups calling for further safeguards on horizontal hydraulic fracturing.
To view more photos of today's rally on Facebook, click here.
Visit our fracking page to keep up-to-date on fracking issues worldwide.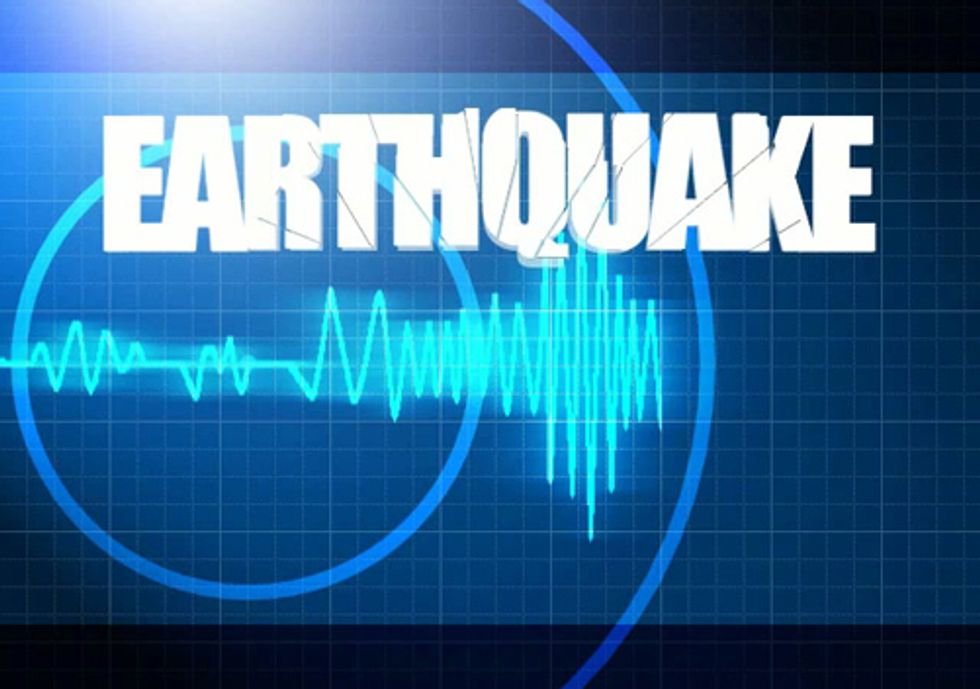 Until March 17, 2011—St. Patrick's Day—Youngstown, Ohio had never officially recorded an earthquake. New Year's Eve 2011 had Youngstown residents trembling for the 11th time in under nine months. Making matters worse, the Dec. 31 quake registered a magnitude 4.0 on the Richter scale—the most powerful quake yet, felt across hundreds of square miles, ranging from Canada to West Virginia.
At the epicenter of the sudden jolt in seismic activity is the Ohio Works Drive fluid injection well, operated by D&L Energy Group affiliate Northstar Disposal Services LLC. The site—just outside of downtown Youngstown—is a 9,200 foot-deep disposal for brine wastewater—a byproduct of hydraulic fracturing, more commonly known as fracking. Ohio is home to 176 other injection deep well sites.
On the heels of the New Year's Eve earthquake, Gov. John Kasich (R-OH), an outspoken drilling proponent, issued a moratorium on wastewater wells within a five-mile radius of the Youngstown site until the Ohio Department of Natural Resources (ODNR) can more clearly review the situation and its impacts on public health and safety.
Rep. Bob Hagan (D-Youngstown) called on Gov. Kasich in a letter on Jan. 5 to institute an indefinite moratorium on the injection wells until Ohioans can be guaranteed that there's no detrimental correlation between the natural environment and the wells.
To read Rep. Hagan's letter to Gov Kasich, click here.
Rep. Hagan's chief concern is the ability for ODNR and the Ohio Environmental Protection Agency to objectively assess the situation, as these organizations are, according to Hagan, "steeped in communications regarding the positive aspects of oil and gas exploration in the state, while ignoring some potentially very serious implications of components such as waste disposal."
Despite compelling evidence linking the recent Youngstown earthquakes to D&L's wastewater injection wells—in addition to a growing number of high-profile water contamination incidents in Dimock, Pa. and more recently in Pavillion, Wy.—regulations to keep citizens safe are lagging.
According to the Youngstown Vindicator, D&L has "a history of at least 120 violations at 32 injection and extraction wells in Ohio and Pennsylvania during the past decade."
To date, the company faces no fines for wrongdoing, although regulators have documented a "lack of correction action."
Tell Gov. Kasich and the ODNR you want stronger safeguards for fracking by clicking here.
For more information, click here.
A Don't Frack Ohio rally is being held on Jan. 10 at 1 p.m. at the Ohio Statehouse in Columbus. Speakers will include Rep. Bob Hagan (D-Youngstown), and representatives from communities impacted by oil and gas drilling and injection well sites. For more information on the fracking protest, click here.