On March 12, 1930, Mahatma Gandhi and a small band of supporters set off on a 241-mile march across western India. Gandhi had devised the walk as an act of nonviolent protest against the British colonial government's salt monopoly, which placed tariffs on the mineral and forbid Indians from producing it. Upon arriving at the coastal city of Dandi in early April, he illegally collected salt from the seaside as a symbolic act of defiance against the British Raj. His actions sent shockwaves across the subcontinent, inspiring scores of Indians to flout the salt tax and launch strikes and boycotts against colonial institutions. Gandhi and some 80,000 others were soon arrested, but not before their peaceful protest had captured the world's attention and demonstrated the power of mass resistance to British rule. — Remembering Gandhi's Salt March, by Evan Andrews
The deed is done. On July 29, President Obama signed a bill that was written by corporations, paid for by corporations and that serves no one in this country—except corporations.
Join 500,000 consumers who are boycotting brands owned by companies that refuse to label. https://t.co/jRMur2lJLh https://t.co/IuwKOyLyue

— Organic Consumers (@Organic Consumers)1470261911.0
S.764, known by its opponents as the DARK (Deny Americans the Right to Know) Act, preempts Vermont's mandatory GMO labeling law and substitutes in its place a federal bill that, no matter how Obama and his Congress try to spin it, is not mandatory and does not require labels—at least not labels that anyone can read. Not to mention that most GMO ingredients will be exempt under this fake "law."
I could, once again, list all the reasons this bill fails consumers. But I and others have already done that countless times, to no avail. The bill is a sham, a slap in the face to the 90 percent of Americans who support labeling. It's an attack on states' rights. It's another "gift" to Monsanto and Big Food.
And, for anyone who still harbored any doubt, S.764 is proof that our Democracy is broken, that our lawmakers answer to Corporate America, not to us, the people who elect them.
It would be easy, after four-and-a-half years of non-stop fighting for labels, to cave in to despair. But let's not give Monsanto the satisfaction. Because the truth is, while we may not always be able to win in a policy arena awash in corporate money, we, as consumers, still have tremendous power to influence the marketplace.
It's time to wield that power. Against poison-peddling biotech corporations. Against food companies that hide the truth about what's in their products. Against those "leaders" in the organic industry who sold us down the river on GMO labeling.
It's time to launch a Gandhi-style boycott.
If Vermont mounts a legal challenge to the DARK Act, we will endorse that effort. But in the meantime, we will channel our anger, our disappointment and above all, our energy, into the marketplace. Because that's where we as consumers will have last word.
Retweet if you agree with Jane Goodall. #ThursdayThoughts https://t.co/tvXKAeNWX8

— Organic Consumers (@Organic Consumers)1470356423.0
What We've Accomplished So Far
Before we get on to what's next, let's look at what the GMO labeling movement accomplished, despite passage of the DARK Act.
We educated a critical mass of American consumers about the health and environmental hazards of GMOs and the toxic chemicals that accompany them. When we started this battle, public awareness of genetically engineered food and crops and the damage they inflict on the environment and human health, was marginal at best. Today "GMO," "Monsanto" and "glyphosate" are household words.
We've doubled demand for organic and grass-fed food in the U.S. over the past six years. Organic food and grass-fed meat and animal products are now a $50-billion-a-year powerhouse, the fastest-growing segment of the food system. The market for non-GMO labeled products has grown to $25 billion. Organic, grass-fed and non-GMO foods now constitute approximately 10 percent of all grocery store sales and represent a growing segment of restaurant sales as well.
We forced multi-billion-dollar junk food conglomerates, including General Mills, Kellogg's, Campbell's, Mars, Pepsi, Frito-Lay, Dannon, Con-Agra and others to start labeling their products as GMO or else remove GMO ingredients, ahead of the July 1 date for the (short-lived) enactment of Vermont's GMO labeling law. Now that Vermont's law has been preempted, we need to pressure these companies to keep labeling—or we'll call for a boycott of all of their organic products, including their organic brands.
We've alerted millions of consumers that they can't trust the mass media, regulatory agencies or the scientific establishment. If consumers or farmers want truthful information about food and farming they need to tune in to the alternative and social media. This alternative media includes the mass circulation newsletters, websites and Facebook pages of groups like Mercola.com, the Organic Consumers Association, Center for Food Safety, Food Democracy Now, Friends of the Earth, Pesticide Action Network, Moms Across America, Regeneration International, Seed Freedom and hundreds of others that refuse to regurgitate industry propaganda. We need to keep supporting the truth-seekers, like U.S. Right to Know, as they continue to expose Big Food's dark secrets.
Where We Go From Here
It was worth fighting for labels on GMO foods. But we've always known that labels were just one tool in the toolbox. And that the GMOs in the food in our grocery stores are just one piece of a big, bad, dangerous puzzle.
Only about 20 percent of GMOs go into the food we buy. The other 80 percent of all GMO crops go into either animal feed or ethanol fuels. The growing of those crops, which requires millions of tons of pesticides and chemical fertilizers, exacts a terrible toll on our soils, our waters, our health, our future.
It's time to mobilize public consciousness and market pressure and transform our entire degenerate chemical- and energy-intensive industrial food and farming system into a system that regenerates—a system that can restore biodiversity and revitalize public health, animal health, the environment, rural communities and the body politic, while drawing down billions of tons of excess CO2 from the atmosphere and safely sequestering this carbon in the soil and forests, where it belongs.
It's time to drive GMOs off the market, for good.
In the coming weeks and months, we will launch critical new campaigns, some of them international in scope, designed to pressure the bad actors in the food industry to clean up their acts—or risk plummeting sales.
In the meantime, consumers can join the 500,000 people who have already begun exercising their marketplace clout by choosing to boycott brands, including organic brands owned by junk food giants who helped defeat labeling laws. You can download our Boycott/Buycott app here.
We also urge U.S. consumers to join citizens around the world in endorsing the International Monsanto Tribunal, a citizens' tribunal which will take place October 15-16 in The Hague, Netherlands.
As we look to the future of this movement, let's not forget the past. Now would be a good time to take a page out of Gandhi's playbook.
Ronnie Cummins is international director of the Organic Consumers Association and a member of the Regeneration International steering committee.

By Turning Green
Today, four passionate young leaders from the Bay Area-based non-profit Turning Green wrote and recorded a letter to fellow millennials, Malia and Sasha Obama. The purpose of the letter is to ask them to urge their dad, President Obama, to veto S. 764 (aka. the DARK Act) and protect the "Right to Know" of all Americans. These young leaders believe it to be one of the most important decisions of any president, as it will significantly impact their health and wellbeing and that of future generations.
The letter reads:
Dear Sasha and Malia,
My name is Ashley Ugarte. I am a student. A daughter. A sister. I care about my health, my future, the health of our environment, of all Americans. We know you and your family, care too. Your dad has been a bold leader these past 8 years. He's passed impressive health care reform, worked for equal rights, ended the war in Iraq. But right now, today, he could leave a legacy of keeping consumers in the DARK.
There's a bill on his desk, waiting to be signed, that compromises our basic right to make a choice. A choice for health. Senate Bill 764, the "GMO Labeling Bill", compromises our right to know what's in our food by protecting the multi-billion dollar corporations that are controlling our food system. Nine out of 10 Americans support transparent GMO labeling. Over 60 other countries have heavy restrictions (or bans) on GMO's
It's time for the country who fights for other people's democracy to recognize the rights of their own people. We want GMO ingredients to be clearly labeled. QR Codes? What about the hundreds of thousands of consumers without smartphones?
As a graduate. A friend. A sister. An American. I want true transparency. Real labeling. The right to choose. Please urge your dad to VETO the "GMO Labeling Bill." It's up to our generation to protect the future and the health of my family, my friends, myself, all Americans. In labels we trust and we hope you and your family, do too.
Tell your dad to VETO S. 764.
We're in this together.
Sincerely.
Ashley Ugarte, Graduate, Rice University
Missy Martin, Junior, Belmont University
Megan Fuerst, Senior, The Ohio State University
Bailey Delacruz, Junior, The Ohio State University
EcoWatch Daily Newsletter
In 2014, Vermont passed the first legislation in the U.S. to require labeling of foods containing genetically engineered ingredients. A year earlier, Connecticut and Maine passed GMO labeling bills though these were dependent on several other states passing similar laws.
Best of Democracy: Lawmakers Respond to the People
Passages of these three bills were textbook examples of democracy in action. The states' citizens lobbied their legislatures to introduce the bills, public hearings were held, experts spoke for and against the bills and lawmakers debated the measures. The bills ultimately passed because the lawmakers recognized that the People wanted them approved.
Vermont's bill passed overwhelmingly in both the state's House of Representatives and Senate and Gov. Pete Shumlin signed the bill shortly thereafter.
This is how democracy is supposed to work, right? Citizens see an issue of concern that needs to be addressed and they contact their elected representatives who respond by passing a law. This is what happened in Vermont, Connecticut and Maine.
As Tara Cook-Littman, who spearheaded Connecticut's labeling initiative, said: "GMO labeling is about people taking back power and getting lawmakers to take action in the interests of the people and not corporations. If we don't use our voices it's not democracy. We proved in Connecticut that we do have power and can make democracy work."
Worst of Democracy: Lawmakers Pander to Corporations
Contrast those initiatives with U.S. federal government action on GMO labeling in the past year. Heavy lobbying by large food and agriculture corporations and groups such as the Grocery Manufacturers Association led the U.S. House of Representatives to introduce the Orwellian-named "Safe and Accurate Food Labeling Act."
The bill, dubbed the "DARK Act" (Deny Americans the Right to Know), aimed to stop Vermont and other state GMO labeling laws and establish a meaningless system of voluntary GMO labeling. The DARK Act passed the House but a similar bill failed to pass the U.S. Senate this past March mainly because the people told their senators to vote against it.
Following the Senate defeat and with Vermont's GMO labeling law set to take effect July 1, Senators Debbie Stabenow (D-MI) and Pat Roberts (R-KS) drafted a compromise of the DARK Act, making GMO disclosure mandatory and not voluntary as in the House bill. But there was no requirement for an on-package statement as the Vermont law mandated.
Stabenow's compromise essentially snatched defeat from the jaws of victory for labeling supporters because many major food companies were already putting GMO labels on their products sold nationwide to comply with Vermont's law.
The Roberts-Stabenow bill has been described as a "non-labeling GMO labeling bill" since, among its many flaws, it allows food companies to continue their stonewalling of GMO information by putting QR codes on products that can only be read by smartphones. Imagine a busy mother at a supermarket with several children in tow pulling out her smartphone to read QR codes on 20 or 30 food products. Or imagine the many mothers that don't even have smartphones trying to get GMO information. According to marketing communications expert Peter Quinn, the use of QR codes has virtually been abandoned because they have proven to be so ineffective and a "technology wild goose chase."
"Needs of the People Have Been Ignored"
Vermont Sen. Bernie Sanders said: "The Stabenow-Roberts GMO bill is confusing, misleading and unenforceable. It does nothing to make sure consumers know what they're eating."
In contrast to Vermont's GMO labeling bill—the Roberts-Stabenow bill had no hearings, no public input, no committee debate and was rushed to be introduced—and passed in both the Senate and House. Behind the push were Big Food and Ag and their millions of dollars in lobbying.
So while the GMO labeling efforts in Vermont, Connecticut and Maine demonstrated the best of democracy—working for the people as America's founders intended—the Roberts-Stabenow bill showed us the worst of democracy—with its pandering to the narrow interests of big business at the expense of the wishes of the people. And the bill makes the successful democratic efforts in those states null and void.
Rep. Jim McGovern (D-MA) said the bill was "not what's in the interests of the American consumer, but what a few special interests want."
With their support for this bad piece of legislation and continued obfuscation of GMOs, Big Food and Ag have assured themselves more years of consumer distrust and targeting by advocacy groups, leading to PR disasters. A few food companies, such as Campbell's and Dannon, have decided that transparency is the best policy, but for many others this may be a tough lesson to learn.
As of July 22, the Roberts-Stabenow GMO labeling bill, S.764, has not yet been signed into law by President Obama but the White House said after Congress passed the bill that he would sign it. More than 80,000 people have petitioned the White House urging Obama to veto the bill. Florida Republican Congressman Vern Buchanan also urged the president to veto the bill. In a letter to Obama, Buchanan called the legislation a "sham bill that pretends to offer disclosure but in truth has so many loopholes that it is meaningless."

Today, Congress chose to favor the interests of the food industry over consumers' right to know what's in the food they eat and feed their families when the House approved the Senate's version of the DARK Act. The bill now goes to President Obama.
Here's what I'll do as President... revoke Vermont's #GMO labeling law https://t.co/7yZw0yIDFc #DARKAct https://t.co/wGqj6VZxLg

— GMWatch (@GMWatch)1468481837.0
With this legislation, both the House and the Senate have voted to do away with basic transparency about how food is produced. They've also revoked a popular and clear state labeling law that is already in effect in Vermont, nullifying future state labeling requirements.

The majority of Americans support labeling for GMOs and will hold their elected officials accountable for stripping away this transparency.
If this bill becomes law, the food and biotech industries win what are essentially voluntary requirements. This so-called "compromise," does not mandate recalls, penalties or fines for noncompliance and many loopholes in the bill will likely leave many GMO ingredients exempt from any labeling requirements. The bill gives companies the option to use discriminatory and cumbersome QR codes that require a smartphone to access basic information about the food on store shelves.
We urge President Obama to remember his campaign promise to let consumers know what they are eating by rejecting this bill. This is his final chance to get it right when it comes to food policies that protect people over corporations. He'd do just that by vetoing the DARK Act.
UPDATE: On Friday, July 29, President Obama signed into law S. 764, which overturns Vermont's GMO label law and directs the Sec. of Agriculture to come up with a national labeling standard at some point in the next two to three years.
UPDATE: The U.S. House of Representatives passed the bill by a 306-117 vote Thursday. The bill now heads to President Obama's desk.
Looks like we're finally getting GMO labels on food products—just not the kind you can actually read.
CALL US House today Tell 'em you don't support the #DARKACT - 1-877-796-1949 @flugennock IS right about GMO law. https://t.co/PuSQvna7oQ

— Dr. Bronner's (@Dr. Bronner's)1468507209.0
President Obama is expected to throw his weight behind a controversial bill that allows businesses to use a smartphone scannable QR code instead of clear, concise wording that informs consumers if a product contains genetically modified ingredients. The bill would also nullify state-by-state GMO labeling mandates such as Vermont's landmark law that took effect on July 1.
"While there is broad consensus that foods from genetically engineered crops are safe, we appreciate the bipartisan effort to address consumers' interest in knowing more about their food, including whether it includes ingredients from genetically engineered crops," White House spokeswoman Katie Hill told Bloomberg in an e-mail. "We look forward to tracking its progress in the House and anticipate the president would sign it in its current form."
The House of Representatives is voting today on legislation from the Senate, which voted 63 to 30 in favor of the bill on July 7, less than a week after Vermont enacted its GMO label law. The bipartisan "compromise" bill was conceived after years of negotiations by Democrat Sen. Debbie Stabenow and Republican Sen. Pat Roberts and is supported by the very industry that produces and profits from such products, including the powerful Grocery Manufactures Association and world's largest seed producer and pesticide giant Monsanto.
#GMO Label Bill Clears Major Hurdle in #Senate ... Now What? https://t.co/0HybSUJips @nongmoreport @foodandwater https://t.co/5yPkq7hH5K

— EcoWatch (@EcoWatch)1467916050.0
Yesterday, the House voted 242-185 on a rules resolution to bar amendments to the bill, meaning it would not have to go back to the Senate. After the House vote today, Congress will be on summer recess until Sept. 8.
Some House Democrats have criticized the bill.
"In order to access the information through the QR code, an individual must have a smartphone and must have access to the internet," Rep. Jim McGovern (D-Mass.) said during a floor debate Wednesday, reported The Hill. "The reality is that not every American has access to a smartphone or the internet," he said, adding that consumers who do have a smartphone would have to painstakingly scan every item they'd like to purchase to see if it contains GMOs.
Many consumer and environmental groups have nicknamed the looming mandate as the "Deny Americans the Right to Know," or DARK Act, as the bill goes against the majority of Americans who support clear labeling for GMOs.

While the influential Organic Trade Association (OTA) unexpectedly endorsed the Stabenow-Roberts bill, the group's backing has been viewed as highly suspicious. Just yesterday, the farmer-controlled Organic Seed Growers and Trade Association announced that it withdrew membership from the OTA, citing "betrayal" over the "Monsanto-backed" bill.
The group also accused the OTA's board members of endorsing a "dangerous" Senate bill as, "recent revelations have made clear that the OTA has created numerous close partnerships with Monsanto including intensive lobbying efforts by the notorious biotech-linked lobbyist Podesta Group on behalf of the deal brokered by Senators Stabenow (D-MI) and Roberts (R-KS)."
OSGATA's membership in @OrganicTrade is over: https://t.co/OtZBIuVuNg https://t.co/GFwstx7PeK

— OSGATA (@OSGATA)1468429815.0
The U.S. Food and Drug Administration (FDA) has also expressed concern that the Roberts-Stabenow bill is ridden with loopholes. In its technical comments, the FDA pointed out that the bill has a narrow and ambiguous definition of "bioengineering" that would exempt many foods from GMO sources.
Stabenow has brushed aside the FDA assessment. According to Politico, "she asked the USDA, which will be tasked with implementing the measure, to respond to the FDA assessment's major points ... The USDA's general counsel [said in a letter that] regulatory officials will follow the spirit of the law when crafting rules and require labeling of all GMO ingredients that gain USDA approval as well as those developed with novel technologies."
Still, the bill even has conservative critics. Right wing think tank Heritage Foundation came up with six problems with the labeling bill, with one reason being the "implication is that there's something wrong with [genetically modified] crops."
Despite its flaws, it appears that the bill will soon land on President Obama's desk, as the Republican-controlled House is likely in favor of passage. Last year, the House voted 275-150 to pass an anti-labeling bill.
Bloomberg reported that Republican Mike Conaway of Texas, the chairman of the House Agriculture Committee, has indicated his support of the bill meaning that it will likely pass the lower chamber.
Conaway and House Ag Committee ranking member Collin Peterson told Agri-Pulse that they expect a majority of both Republicans and Democrats to vote for the legislation on final passage. Agri-Pulse noted, however, that the final GMO bill is bunched with "a far more controversial abortion-related measure that Democrats broadly oppose," so stayed tuned for how the final vote tallies.
Meanwhile, a number of major food companies such as General Mills, Campbell Soup, Kellogg, Conagra Foods and Mars have voluntarily added GMO labels on their packages. This marks a larger trend of businesses complying with consumer demand of transparency and organic food.
Sales from organic farms across the country have boomed in recent years, with consumer spending up 72 percent since 2008. Just yesterday, the meat brand Applegate announced its commitment of removing GMOs from its entire supply chain, from animal feed to finished product and gain third-party certification.
Today, yogurt maker Dannon announced that its products in the U.S. that have GMO ingredients will be clearly labeled and has unveiled its first Dannon and Oikos branded products containing more natural and non-GMO ingredients.
"Shoppers are our main ingredient, and what is important to them drives what we do. For this reason, the range of products we make is evolving to provide even more choices," said Dannon CEO Mariano Lozano. "Transparency is the key word for this shift. To show to our consumers that in order to make a real choice, we need clear labels, today we are making a bold change and candidly discussing how transparency from brands is essential for shoppers to make real choices."
From start to finish, our plan to remove GMOs from our entire supply chain: https://t.co/1edQAO0Fqn https://t.co/xneo1KnsEK

— Applegate (@Applegate)1468414135.0
Environmental Working Group's President Ken Cook agrees. "While we support a national, mandatory GMO labeling system, we cannot support this proposal because food companies would be permitted to make a GMO disclosure through a means that is unavailable or unfamiliar to many Americans," he said.
"While the proposal clearly intends to require a disclosure on more foods than are covered by state GMO labeling laws, we are concerned that loopholes could undermine Congress' intent."
Tomorrow, Vermont's historic GMO labeling law goes into effect. This is the first law enacted in the U.S. that would provide clear labels identifying food made with genetically engineered ingredients. Indeed, stores across the country are already stocking food with clear on-package labels thanks to the Vermont law, because it's much easier for a company to provide GMO labels on all of the products in its supply chain than just the ones going to one state.
Alexis Baden Mayer
But this victory may be fleeting. The Senate will vote next week on a federal bill that would nullify Vermont's law and other state labeling efforts percolating, thanks to the heavy hand the ag-biotech industry wields over our congressional representatives.

With a vote for this so-called "compromise" bill, Congress would effectively be pulling transparent GMO labels from grocery stores. This legislation is in effect a voluntary disclosure bill since there are no penalties for companies that decide not to comply with the mandate to provide even the most meager disclosure mechanisms, like QR codes or 1-800 numbers. And the definition of GMO in the bill is so flawed that many products containing GMOs would not be covered.
The Senate should not vote to roll back the popularly enacted Vermont law and replace it with a giveaway to the agriculture industry. The majority of Americans support labeling for GMOs and will hold their elected officials accountable if they vote to strip away transparency about how their food is produced. We urge the Senate to reject this bill.
YOU MIGHT ALSO LIKE
Glyphosate Given Last-Minute Approval Despite Failure to Secure Majority Support
Perdue Unveils Ambitious Animal Welfare Plan … But Is It Enough?
Appeals Court Urged to Strike Down Idaho's Ag-Gag Law
With This App You Can Buy High-Quality Food at Massively Discounted Prices
An effort to label foods made with genetically modified organisms (GMOs) in Hawaii was resuscitated in the state Legislature, but quickly died in a committee meeting on Thursday, reports The Huffington Post.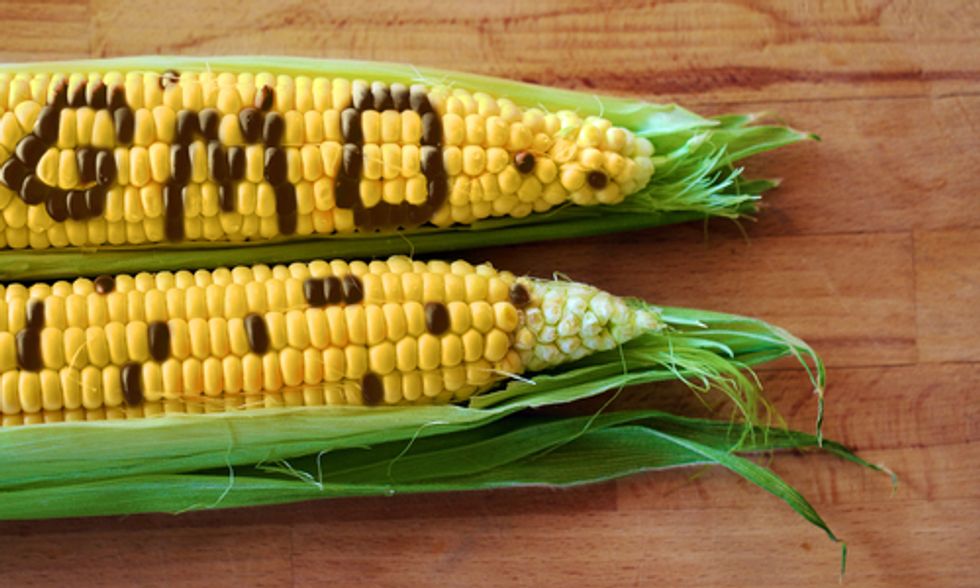 Photo courtesy of Shutterstock
Representative Jessica Wooley (D-Kaneohe), chairwoman of the House Agriculture Committee, gutted an agriculture bill and dropped in the GMO-labeling requirements.
Supporters told the committee that Hawaiians should know what's going into their foods.
"As a farmer and a consumer, I want to know if my food has been modified," said Robert Petricci, a representative of Puna Pono Alliance, an 1,800-member group that advocates for sustainable, healthy policies, according to The Huffington Post. "At present, it's almost impossible to know what's GMO free."
Wooley called the legislative item a "gut-and-replace" bill, which irritated her fellow committee members since the bill was amended so quickly.
They challenged the manner in which the bill was written, asking how the state could realistically enforce labeling laws. 
Rep. Isaac Choy (D-Manoa) asked how state regulators would figure out if a certain food had been mislabeled given the lack of resources that would be needed for identification purposes.
In light of the resistance, Wooley deferred the bill indefinitely, which knocked it out of consideration for this legislative session.
Taking Action
Even though 64 countries have mandated the labeling of GMO foods, the U.S. has been slow to adopt such regulation. Connecticut and Maine have passed labeling laws, but the rules do not go into effect until at least three other states establish the same requirement.
Sixty-seven GMO labeling bills have been introduced in 25 states. In 12 of those states, at least one legislative committee has approved a GMO bill.
Other states with pending legislation on GMO labeling include California, Maryland, Missouri, Minnesota and Rhode Island. In Arizona, Colorado, Florida and Oregon efforts are in motion to put the question on the ballot.
Visit EcoWatch's GMO page for more related news on this topic.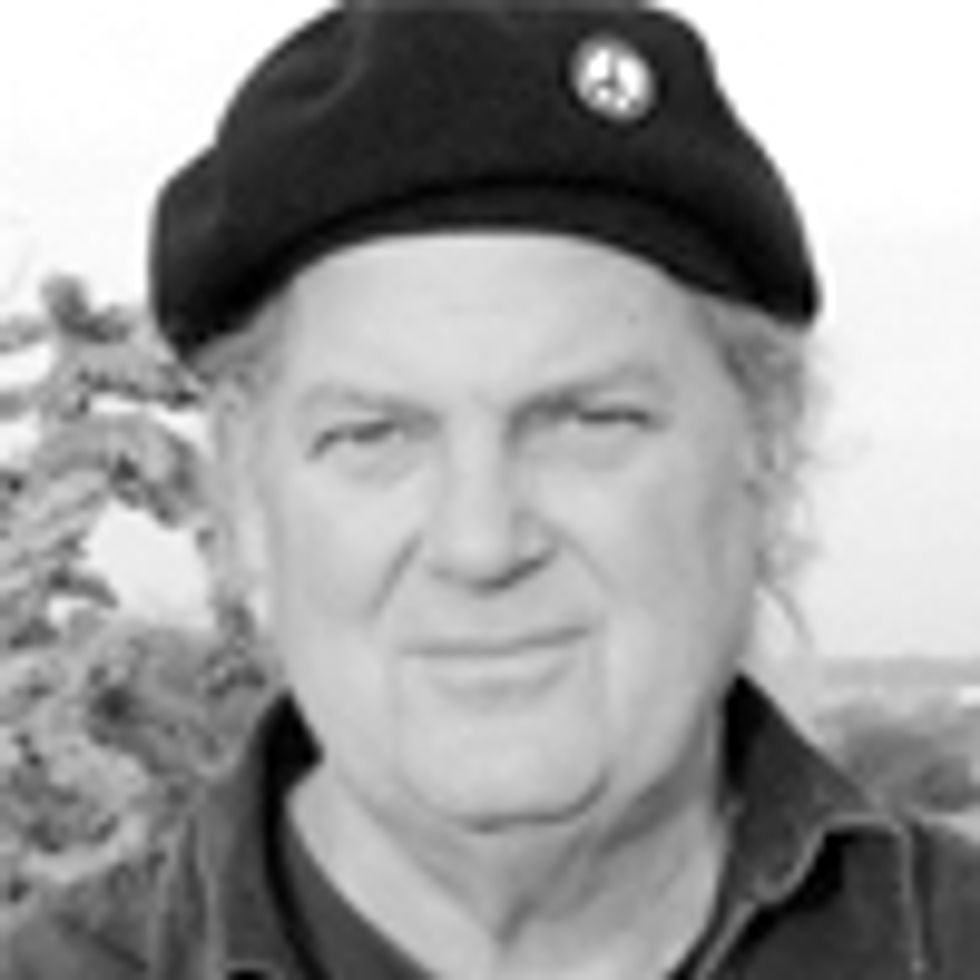 2014 is shaping up to be a decisive year for the future of food and farming. Grassroots activists are gearing up for new legislative battles, including state GMO labeling laws and county bans on growing genetically engineered crops. Meanwhile the multinational food corporations last month raised the stakes in the ongoing David vs. Goliath battle by petitioning the U.S. Food & Drug Administration (FDA) to allow companies to continue to label or market products that contain genetically modified organisms (GMOs) as "natural." And all signs point to efforts by industry and the FDA to float either voluntary, or watered-down mandatory GMO labeling laws that would take away states' rights to impose strict GMO labeling laws, and also exempt a large percentage of GMO ingredients from labeling.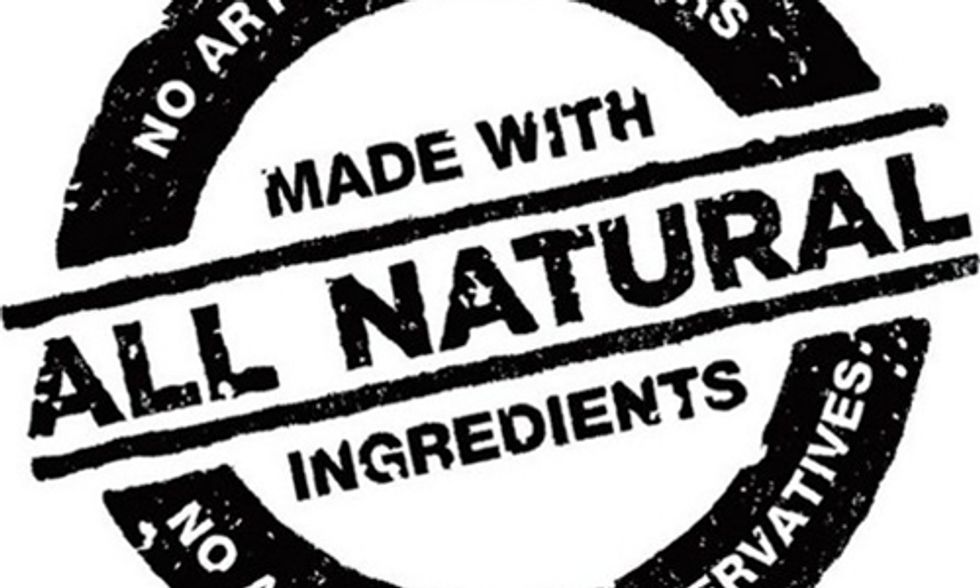 For more than two decades, Monsanto and Big Food have poisoned and profited with impunity, thanks to the FDA's reckless 1992 dictate that pesticide-drenched (Roundup-resistant) or insecticide-impregnated (Bt-spliced) crops and foods are "safe and substantially equivalent" to non-GE foods. Now, the Biotech Bullies and Junk Food Giants are under siege by a well-informed and passionate grassroots food movement that is determined to drastically reduce or eliminate the market share of genetically engineered and chemically-intensive foods and crops. 
Since natural health and food activists discovered the "Achilles Heel" of the Grocery Manufacturers Association (GMA) and processed junk food industries—mandatory labeling—there has been no stopping this movement. Over the past several years, this movement has painstakingly built a broad national coalition to demand laws requiring mandatory labeling of foods containing genetically engineered ingredients, the same types of laws that have been passed in the European Union and scores of other nations. Food activists, bolstered by a growing number of successful class action lawsuits, are also demanding that food manufacturers and retailers put an end to the routine industry practice of fraudulently labeling or marketing products contaminated with GMOs and other chemicals as "natural" or "all natural."
In the past two years, citizen activists in 30 states have pressured legislators to pass mandatory GMO labeling laws, with partial success in three states: Vermont, Connecticut and Maine. Anti-GMO campaigners boldly challenged the mega-billion-dollar biotech and Big Food establishment in 2012 in California (Proposition 37) and 2013 in Washington State (I-522) by launching state GMO labeling initiatives. Pro-organic and natural health activists raised a multi-million dollar war chest and mobilized millions of voters in two hard-fought and highly publicized campaigns that industry barely won (51 percent - 49 percent). Both initiatives garnered national attention. Combined, they forced the biotech and food elite to spend $70 million ($12 million of which was illegally laundered in Washington state through their front group, the Grocery Manufacturers Association) and wage a blatantly dishonest campaign that ultimately divided the industry and damaged the reputations and sales of a number of national brands, including Coca-Cola (Honest Tea and Odwalla); Pepsico (Naked Juice); General Mills (Cascadian Farm and Muir Glen); Unilever (Ben & Jerry's); Dean Foods (Horizon, Silk, White Wave); Heinz (Heinz Organic), Nestle's and Kellogg's (Kashi, Morningstar Farms, Gardenburger). 
Meanwhile, inspired in part by this anti-GMO grassroots upsurge, over 100 class action lawsuits have been filed across the U.S., charging major food corporations with labeling fraud for labeling or marketing GMO-tainted or chemically processed foods and cooking oils as "natural" or "all natural." Rather than admit that much of their product lines are junk foods filled with synthetic chemicals and GMOs, and that nearly the entire $70-billion "natural" products industry is based on fraud and deception (i.e. misleading health minded consumers into believing that unregulated, non-certified "natural" products are "nearly organic"), large companies such as Pepsi, General Mills, Kellogg's and Con-Agra, and specialty brands such as Chabani and Barbara's will likely pay out millions of dollars in out-of-court settlements this year while quietly removing "natural" and "all natural" labels from their non-organic products.
GMO labeling laws are the cornerstone of the anti-GMO movement. But consumers are also expanding the fight by demanding outright bans on the growing of GMO crops. A number of counties in California, Washington and Hawaii have already passed bans, while a half dozen others, including counties in Oregon and California, will vote to create GMO-free zones in 2014.
Beyond "Exemptions:" Comprehensive Labeling
In a bizarre but effective propaganda move, polls reveal that Monsanto and the Grocery Manufacturers Association (GMA) bamboozled millions of voters into voting "no" on mandatory GMO food labeling initiatives in California and Washington by pretending to take the side of consumers. How? By pointing out that these ballot initiatives failed to require GMO labels on restaurant, cafeteria and take-out food, and on meat and animal products. During the California and Washington campaigns, industry hammered home its message that the proposed initiatives were "incomplete," "confusing," "expensive" and riddled with "loopholes" that somehow benefitted nefarious "special interests." In fact, consumers would have preferred a more comprehensive law, with no exemptions. But state laws mandate single-subject or limited provision language, and federal law preempts mandatory state labels on meat packages (though not on grocery store shelves, or on meat and dairy cases). 
In the wake of Monsanto and the GMA successfully sowing confusion over GMO labeling "exemptions," a growing number of activists have decided to call industry's bluff by upping the ante. Future plans include pushing not only for GMO food labeling laws, but for all-inclusive food labeling legislation that will require restaurants, schools and grocery stores to label not just foods that contain GMO ingredients, but also foods from factory farms where animals are fed GMO-contaminated feed. 
As Alexis Baden-Meyer, Political Director of the Organic Consumers Association puts it: 
Tens of millions of Americans want to know if the food they buy contains genetically engineered ingredients. They want to know whether the meat, fish and animal products they consume come from animals reared on
factory farms
or CAFO's (Confined Animal Feeding Operations), where the animals are inhumanely confined, routinely fed genetically engineered grain, injected with synthetic hormones, engorged with growth promoters and dosed with antibiotics. Concerned consumers want and need this information whether they are shopping in a grocery store, sitting down in a restaurant or worrying about what their kids are eating in the school cafeteria. After we win the upcoming strategic battles over GMO food labeling in Vermont and Oregon, organic consumers and our allies will push for comprehensive factory farm labels as well.
Industry's Next Move: Co-Opting the Right-to-Know Movement
Industry sees the writing on the wall. As the head of the GMA admitted last year "we can't keep fighting these labeling battles in every state." Monsanto, Bayer and their allies such as General Mills, Coca-Cola and Pepsi know that in 2014, several states including Vermont and Oregon will likely pass mandatory GMO food labeling laws, while a flood of successful class action lawsuits will highlight the fact that major brands are fraudulently labeling their GMO and chemically-tainted junk foods and beverages as "natural" or all natural. 
Once a greater degree of labeling transparency is required by law, even if in just a handful of states, leading food manufacturers will find themselves in a terrible bind. Will Kellogg's or Coke admit that their products contain GMOs in Vermont or Oregon, while refusing to divulge this fact in the other 48 states, Canada and Mexico? Or will they be forced to do what they've already done in the EU, take these GMOs out of their products? Similarly if they can't label their junk foods as "natural" or "all natural," how will they successfully compete in the marketplace?
Backed into a corner by the anti-GMO movement, industry has come out fighting. The GMA has called on the Obama Administration and the FDA to bail out Big Food. If grassroots-powered state laws and class action judges will no longer permit the biotech and food industry to secretly tamper with non-organic food and then fraudulently label these products as "natural," then industry wants the federal government to take away states' power to require GMO labeling, and at the same time, take away the judiciary's power to rule on fraudulently labeled "natural" products.
Leaked documents obtained by the New York Times reveal that the GMA is lobbying the FDA to allow the use of "natural" on food labels even if the products contain GMOs. As Times writer Stephanie Strom reported on Dec. 19:
Use of the term "natural" is now generating battles similar to previous fights over terms like organic, amid initiatives in several states that seek to label foods in a more transparent way. Last summer, Connecticut passed legislation on labeling that would make it illegal to use the word "natural" on the packaging of any food product containing biotech ingredients, and the governor signed it on Dec. 11.
At the same time former U.S. Department of Agriculture officials Dan Glickman and Kathleen Merrigan are floating the idea that certain members of the organic elite might be persuaded to back off on the demand for strict GMO labeling if certified organic products are allowed to state on their labels that they are "GMO-free." As Glickman and Merrigan told the LA Times: 
Mandatory GMO labeling of all food will continue to arouse passions on both sides of the issue. Though it may not satisfy all GMO-labeling advocates nor be welcomed by all leaders in the biotechnology industry, allowing a GMO-free organic label provides more choice in the marketplace and responds to the demands of millions of American consumers in a practical and common sense way.
Meanwhile informed sources in the organic industry are warning that the FDA might be preparing to propose a watered-down federal GMO labeling law designed to co-opt the organic and anti-GMO Movement and take away states' rights to pass stricter labeling laws covering all genetically engineered ingredients basically nullifying laws now under consideration in Vermont, Oregon and several dozen other states. 
This strategy would involve the FDA allowing foods made from highly processed Genetically Engineered (GE) ingredients, such as cooking oils, high fructose corn syrup and sugar beets, that contain no easily detectable GE proteins down to a specified level to be labeled "natural;" and certified organic foods to be labeled as "GMO-free." Under this strategy, labels would be required on only those foods that contain readily detectable GMO proteins, as determined by standardized tests. In other words a large percentage of GMO-tainted foods would still not have to be labeled.
 
So as we near victory on the GMO labeling front in Vermont and Oregon, and in class-action lawsuits this year, we must beware FDA treachery and the willingness of some in the organic and so-called "natural" industry to sell us out. If the FDA proposes a watered-down federal GMO labeling bill, or a rubber-stamp for the fraudulent industry practice of labeling GMO-tainted foods as "natural" or "all natural," we must raise holy hell, and mobilize as never before.
Either way 2014 is shaping up to be a make or break year for citizen activism on the food and farming front, part of a larger battle that will determine whether we, the grassroots majority, take back our democracy or surrender to the corporatocracy and their indentured media, scientists and politicians. 
Visit EcoWatch's GMO and FOOD pages for more related news on this topic.