This website uses cookies to ensure you get the best experience while browsing it. By clicking 'Got It' you're accepting these terms.


The best of EcoWatch, right in your inbox. Sign up for our email newsletter!
Gluten-free cornbread. Emilija Manevska / Moment / Getty Images
By Brianna Elliott, RD
Gluten is a group of proteins found in certain grains, such as wheat, rye, and barley.

Westend61 / Getty Images
For pasta lovers, going gluten-free may seem far more daunting than a simple diet modification.
EcoWatch Daily Newsletter
vaaseenaa / iStock / Getty Images
If you have celiac disease or gluten intolerance, avoiding gluten is imperative (1).
JPM / Image Source / Getty Images
Twenty years ago, most people didn't know anything about gluten. People didn't even know how to spell gluten. Now gluten-free diets have become all the rage. But are celiacs the only people who should be on a gluten-free diet?
By Maggie McCracken
Cooking with ancient flours and grains is appealing for a number of reasons, not the least of which is their heritage health factor. Flours that ancient people have been using for thousands of years often come with a number of health benefits that give us a little something extra from standard modern wheat flour.
There is a huge fad component to the gluten-free movement.
However, many people genuinely cannot tolerate it, even without celiac disease.
The problem is they don't realize it and then live with the symptoms as though it's normal.
By Julia Westbrook
If you've sworn off grains because of the gluten, you could be missing out on a belly full of important nutrients and impressive health benefits.
"Even if you're gluten sensitive, you don't have to give up all whole grains," said Arthur Agatston, MD, author of The South Beach Diet Gluten Solution. "There are many grains that do not contain gluten and that will not cause symptoms."
A new report links genetically modified organisms (GMOs) with gluten-related disorders and suggests GMOs might be an important environmental trigger for gluten sensitivity, estimated to affect as many as 18 million Americans.
The report, released by the Institute for Responsible Technology (IRT), cites U.S. Department of Agriculture data, U.S. Environmental Protection Agency records, medical journal reviews and international research. The authors say the data link GMOs to five conditions that either may trigger or exacerbate gluten-related disorders, including celiac disease, a serious autoimmune disorder:
Intestinal permeability
Imbalanced gut bacteria
Immune activation and allergic response
Impaired digestion
Damage to the intestinal wall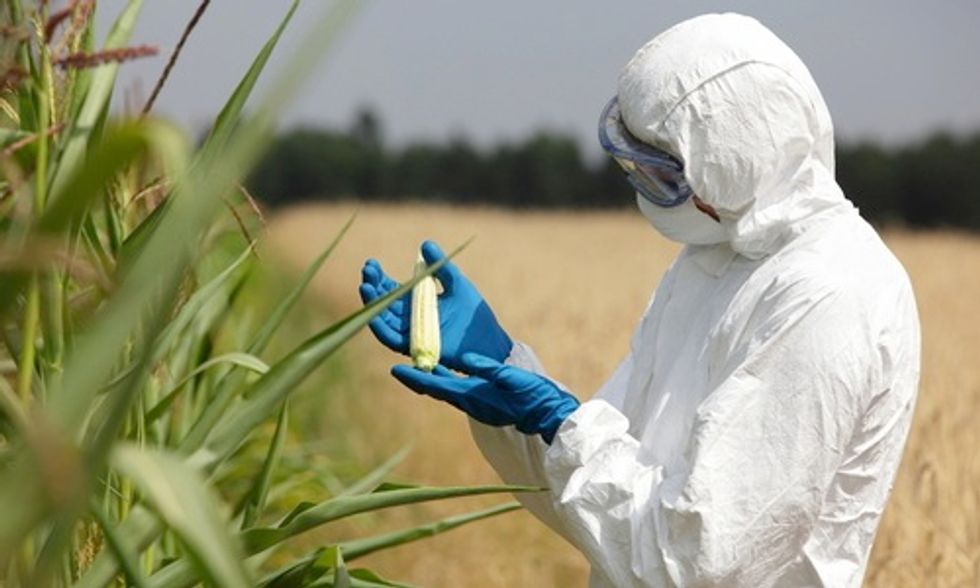 Shutterstock
Although wheat has been hybridized over the years, it is not a GMO, which can only be created by a laboratory process that inserts genetic material into plant DNA. Nine GMO food crops currently are being grown for commercial use: soy, corn, cotton (oil), canola (oil), sugar from sugar beets, zucchini, yellow squash, Hawaiian papaya and alfalfa. In the U.S., GMOs are in as much as 80 percent of conventional processed food, says the Non-GMO Project.
Most GMOs are engineered to tolerate a weed killer called glyphosate and sold under the brand name Roundup. The crops contain high levels of this toxin at harvest. Corn and cotton varieties also are engineered to produce an insecticide called Bt-toxin. The report focuses primarily on the effects of these two toxins.
Glyphosate is a patented antibiotic that destroys beneficial gut bacteria. An imbalance of gut flora commonly accompanies celiac disease and other gluten-related disorders, Stephanie Seneff, a senior research scientist at MIT, said in the IRT media release.
Bt-toxin in corn is designed to puncture holes in insect cells, but studies show it does the same in human cells, IRT executive director Jeffrey Smith said in the release. Smith said Bt-toxin may be linked to leaky gut, which physicians consistently see in gluten-sensitive patients.
Dr. Emily Linder offered support for the report's findings. When she removed GMOs as part of the treatment for her patients with gluten sensitivity, she finds her patients recover faster and more completely.
"I believe that GMOs in our diet contribute to the rise in gluten-sensitivity in the U.S. population," Linder said in the release.
The best way to avoid GMOs is to purchase certified organic or Non- GMO Project verified products. 
The markets for both gluten-free products and non-GMO products are expanding. Gluten-free sales are expected to exceed $5 billion by 2015 and Non-GMO Project Verified sales went from $0 to more than $3.5 billion in the last three years.
Visit EcoWatch's GMO page for more related news on this topic.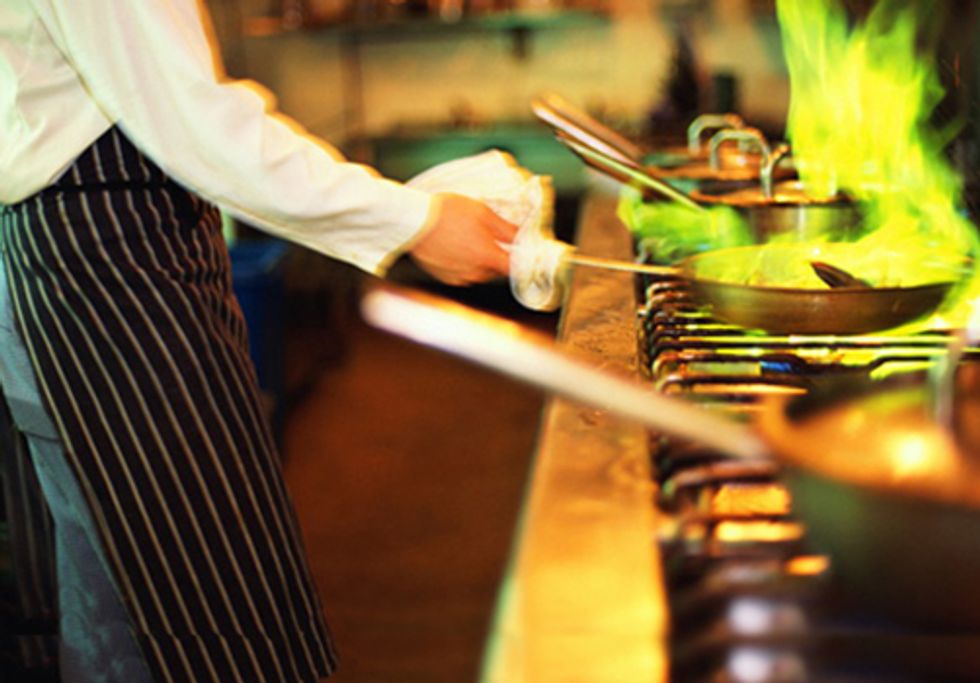 Small-scale, local food producers can look forward to stronger markets this year, if the National Restaurant Association's predictions prove accurate. According to the association's What's Hot in 2012 survey of nearly 1,800 professional chefs, children's nutrition and local sourcing will be the hottest trends on restaurant menus this coming year.
The top 10 menu trends for 2012 will be:
1. Locally sourced meats and seafood
2. Locally grown produce
3. Healthful kids' meals
4. Hyper-local items
5. Sustainability as a culinary theme
6. Children's nutrition as a culinary theme
7. Gluten-free/food allergy-conscious items
8. Locally produced wine and beer
9. Sustainable seafood
10. Whole grain items in kids' meals
"The top menu trends we're seeing in our What's Hot in 2012 survey reflect the macro-trends we have seen grow over the last several years," said Joy Dubost, Ph.D, R.D., director of Nutrition & Healthy Living for the National Restaurant Association. "Nutrition—especially when it comes to children—is becoming a major focus for the nation's nearly one million restaurants, in tune with consumers' increasing interest in healthful eating."
"Local sourcing of everything—from meat and fish, to produce, to alcoholic beverages—is another big trend for 2012. Local farms and food producers have become an important source of ingredients for chefs and restaurateurs wishing to support the members of their business community and highlight seasonal ingredients on menus," Dubost added.
"The American Culinary Federation has a long history of working with families to ensure that children receive adequate nutrition, so we are delighted that chefs have chosen to include healthful kids meals in the top 10 menu trends for 2012," said Michael Ty, American Culinary Federation national president. "We are also pleased to see an emphasis on local sourcing across major ingredient categories, including produce, a vital component of children's diets."
If you've not already pursued area restaurants as a market for your locally grown products, this could be an opportune time to do so. Chefs are often willing to pay a premium for healthy, fresh, local products, and with an anticipated increase in demand, they could be looking for additional suppliers.
For more information, click here.